Audioquest Hurricane HC Power Cord
Price: $1,549.95/m
Solid Perfect-Surface Conductor Technology
Separately Optimized For Source & High-Current Components
Directionally Controlled Conductors
Sound
The Audioquest Hurricane HC power cord has a singular personality. It prefers the fun, weighty, warm, and solid sound over a more spatial and energetic one. It also leans towards more of an analog molding of the musical pieces.
This cable has a full and fat sound. Speedy transients, cymbal sizzle, separation, organic textures? Forget about it. We're talking a thick milk chocolate coat over everything. This, in effect, gives everything a more tangible, 3-D shape. There's still sprinkles of sparkle, but that isn't the star of the show.
This especially applies to vocal recordings – which are made to be addictively sweet and tangible. I really enjoyed this cable with more bass-centric and intimate recordings. It does get a little confused once the music gets busier, however.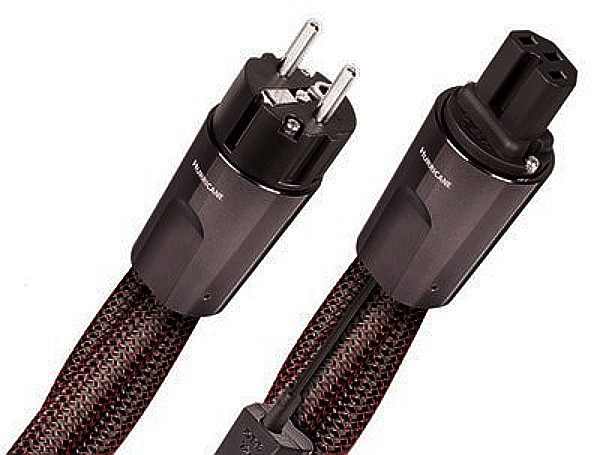 Who should buy this cable?
If you prefer a wet, liquid, thick, and more tonally smokier sound.

It's not muffled – just not as resolving. May be a great cable if there's already too much treble or brightness in your current system.
---
Tradeoffs
This cable is far from transparent. It lacks clarity, vibrancy, detail, and lower level nuances. This affects soundstage focus and the stereo image.
---
Notes
Tonally dense, liquid, heavy, sweet, analog, smokey, juicy, grey.