Sablon Audio Corona Reserva Elite power cord
Corona is our power cable range, designed to deliver clean low impedance power to maximise the sonic potential of your system.

World class musical involvement combined with analytical prowess, outperforming industry peers costing multiples more.
I've reviewed a few of Sablon Audio's digital cables in the past.
Sound
Sablon Audio has a house sound. And this sound also translates to their power cords. It is one of neutrality, transparency, resolution, and body. Music is fleshed out and articulated smoothly.
What it does best is melodic insight. You get a sense of the emotional state of the singers. Not in an analytical sense but an effortless and translucent way. It's also able to localize pieces in the song with crisp solidity. Pick out your favorite orchestral piece, and enjoy the realistic soundstage and the talent that resides in it.
Although not a very warm sounding cable, I'll admit the textures in the presence region are quite elegant. To get a better idea of what Sablon Audio's approach is, check out my latest review.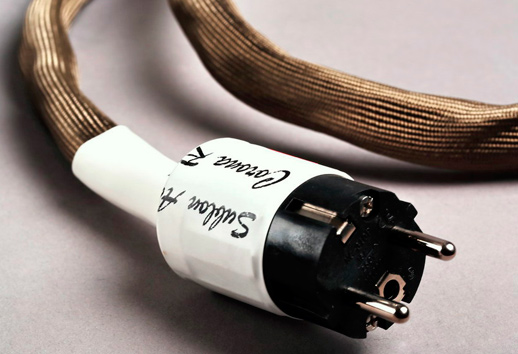 Who should buy this cable?
If you're looking for a pristine, insightful, and neutral sound.
---
Tradeoffs
Has a little bit of that glossy skin. Not warmblooded.
---
Notes
Clean, smooth, angelic, insightful