Intro
After four long years of HiFi show drought, I'm excited to share my journey at AXPONA 2023. With RMAF gone, this is currently the largest HiFi show in the US. This year's event was nothing short of amazing, with over 500 exhibitors showcasing the latest in HiFi equipment to more than 9,000 visitors.
As far as attendance, it was probably the most overwhelming AXPONA I've been to so far. There were over 200 listening rooms this year and from what I heard, the hotel wouldn't allocate any more rooms. As part of media, while I took advantage of some pre-show time in rooms that were opened, I was only able to cover a bit over 100 listening rooms. My goal was to spend more time in rooms that sounded good (to me) so that I could perhaps explore more products to review. So, you know that jerk that stays in the sweet spot for a song or more? That's me. I don't like musical chairs. It's cutthroat out there, sometimes you gotta do, what you gotta do.
But what really stood out to me at AXPONA was the positive energy and camaraderie among attendees. It's always about the people. It was clear that everyone was there because of their shared passion for music, and this created a sense of community that was truly special. I had the opportunity to meet and chat with people from all walks of life, each with their own unique perspectives on the world of hi-fi. Of course we all walk around with a judgmental ear but that's just part of the fun.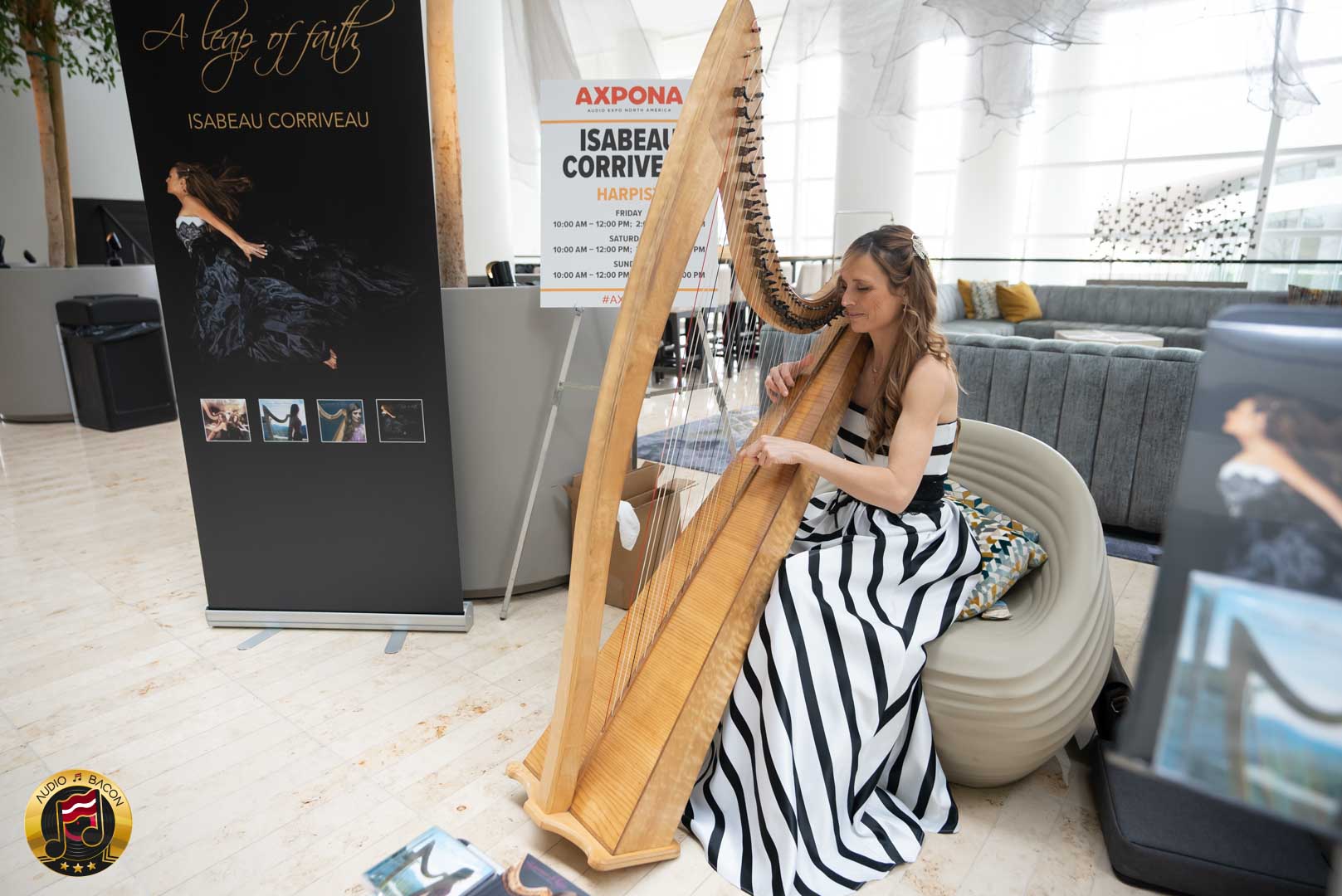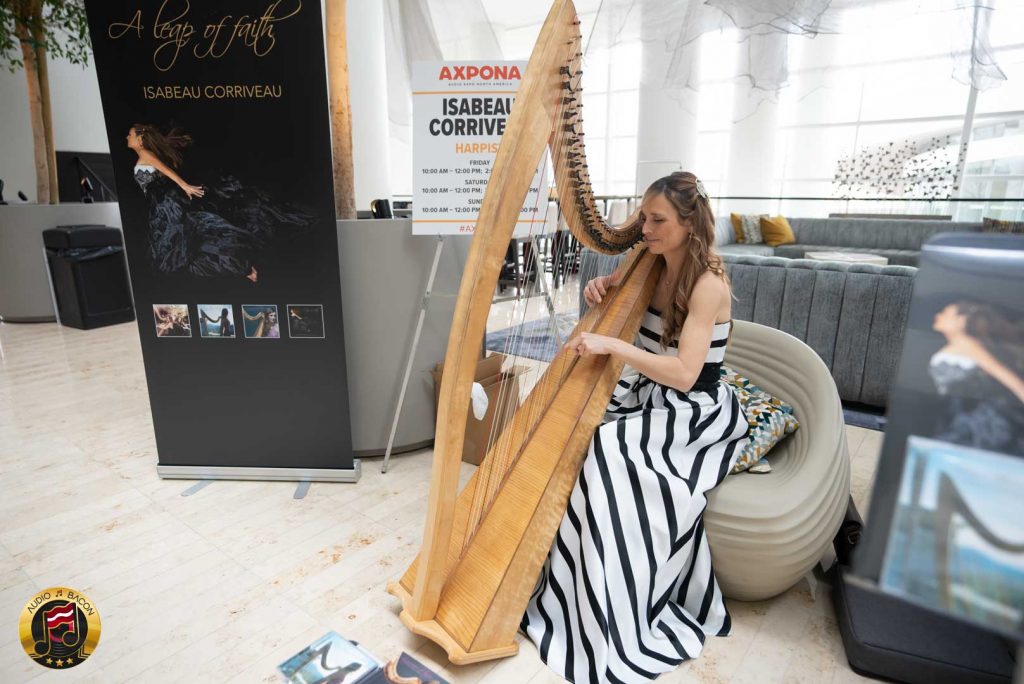 Of course the main feature of AXPONA is the listening rooms. Despite the enormous challenges of setting up a listening room in a hotel environment, a few exhibitors were still able to create an exceptional listening experience. As someone who favors a warmer more "romantic" sound, I was delighted to discover several rooms that delivered on this front. My rationale is this: a show room could sound bad for a million reasons, but if a room sounds good in these conditions, then there has to be something special there. However, as always, my subjective listening impressions at these shows should be taken with tempered skepticism. It's impossible to do critical listening when you have such a high noise floor due to the chatter and foot traffic.
Lastly, on a personal note, I have say, the love and appreciation I received from some of you at AXPONA was mind-blowing. I've never be asked to take that many selfies ever. A very humbling experience indeed. It's been a while since I've been on the scene, but you all reignited my passion for this hobby. I'm gonna step up my game and write more reviews, so stay tuned for that. I have hours of footage from the show (not filmed on a potato) so if you haven't subscribed yet, check out my YouTube channel.
Aside from the show, I was able to hang out with the little brother who's going to med school. I've only seen this guy twice in the last four years! We had a great time downing a whole deep dish pizza and some serious Chicago BBQ. Proud of you bro!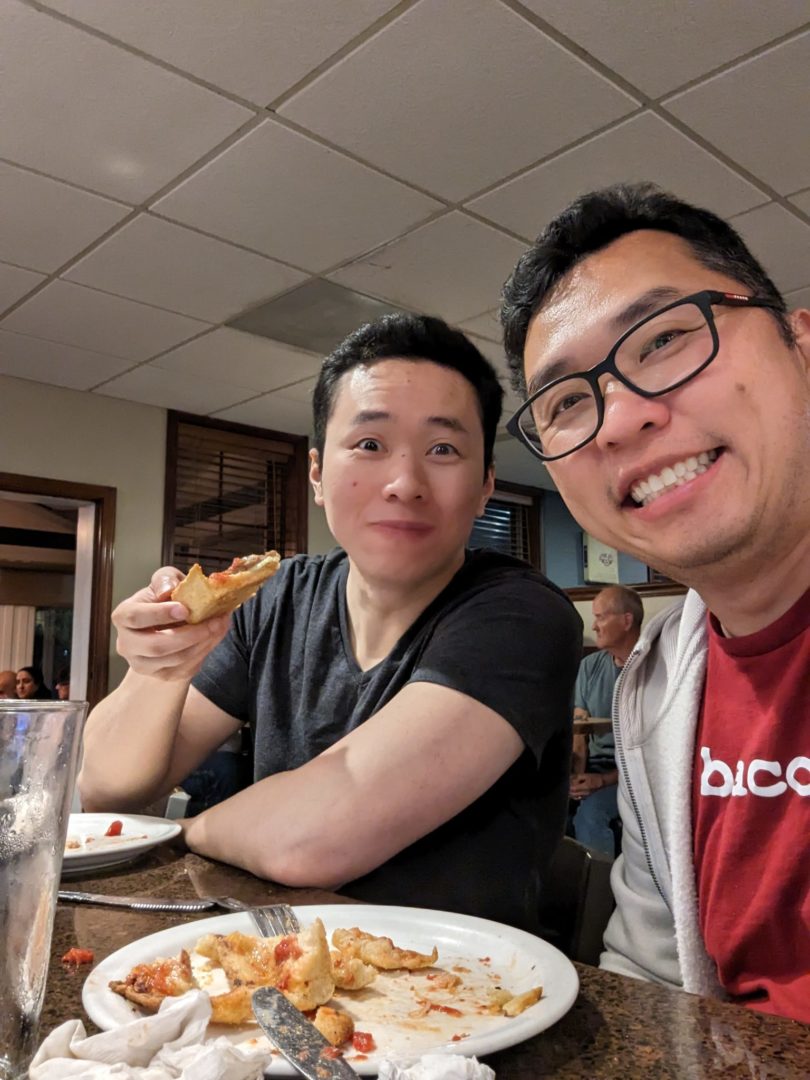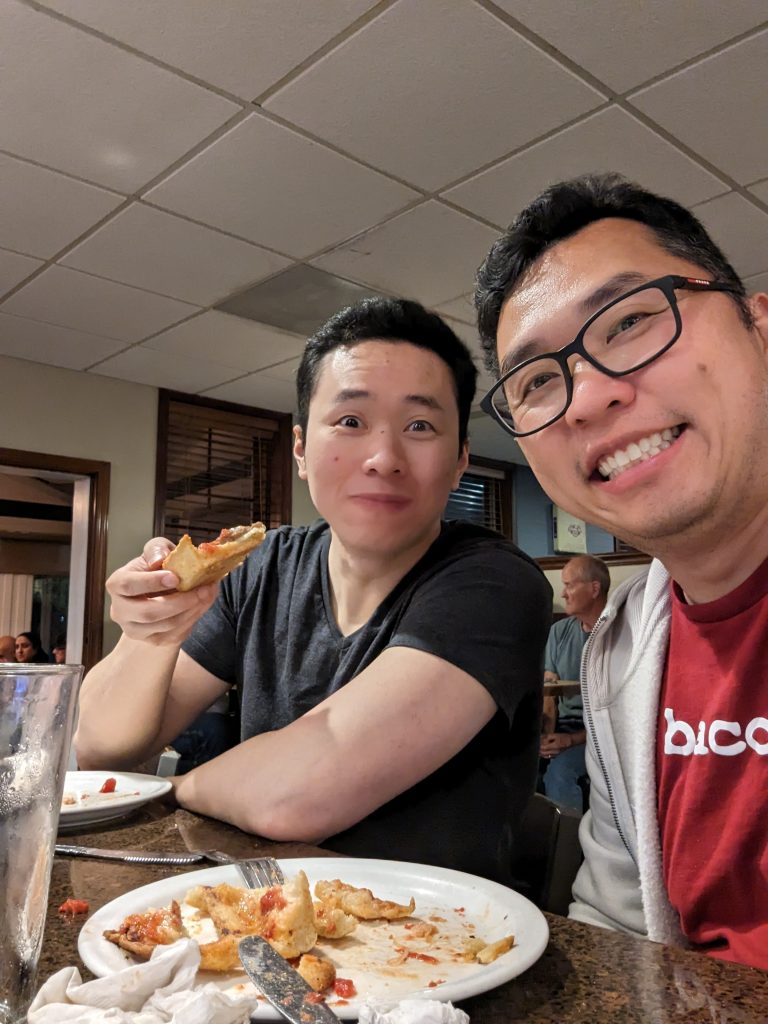 Alright, enough chatter from me. Let's get into the juicy deets!