Look what just arrived at my desk! The new Sony WF-1000XM3 True Wireless Stereo (TWS) earphone. This is basically the baby version of the Sony WH-1000XM3 I reviewed last year.
I'll admit, I've been on a true wireless binge lately. Mostly because I've been traveling more. I've grown tired of unwinding wires, dust on ear tips, and the bulkiness of over-ear headphones. With these TWS earphones, I could just pluck them out of the case, stick them in my ear, and BAM – I have sound. I also don't have to worry about not having enough charge.
The primary drawback of TWS earphones would be of sound quality. But the benefits, especially while on-the-go, may be worth it. After all, dealing with wires, portable amps, and large over-ear headphones – is a royal pain in the ass. Especially when you need sound quick – or if you're in a tight space.
Without further ado, here's a quick and dirty review of the Sony WF-1000XM3.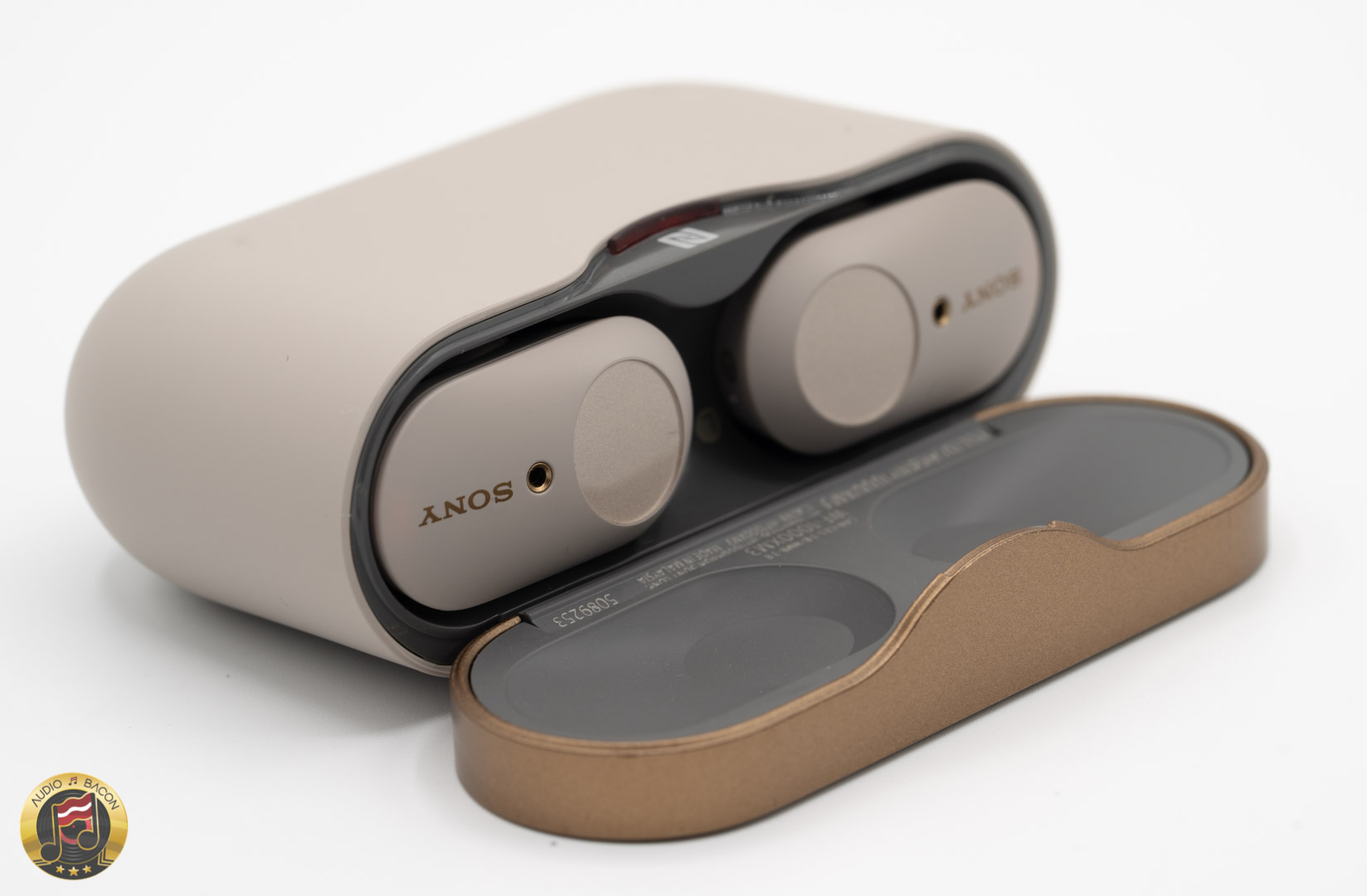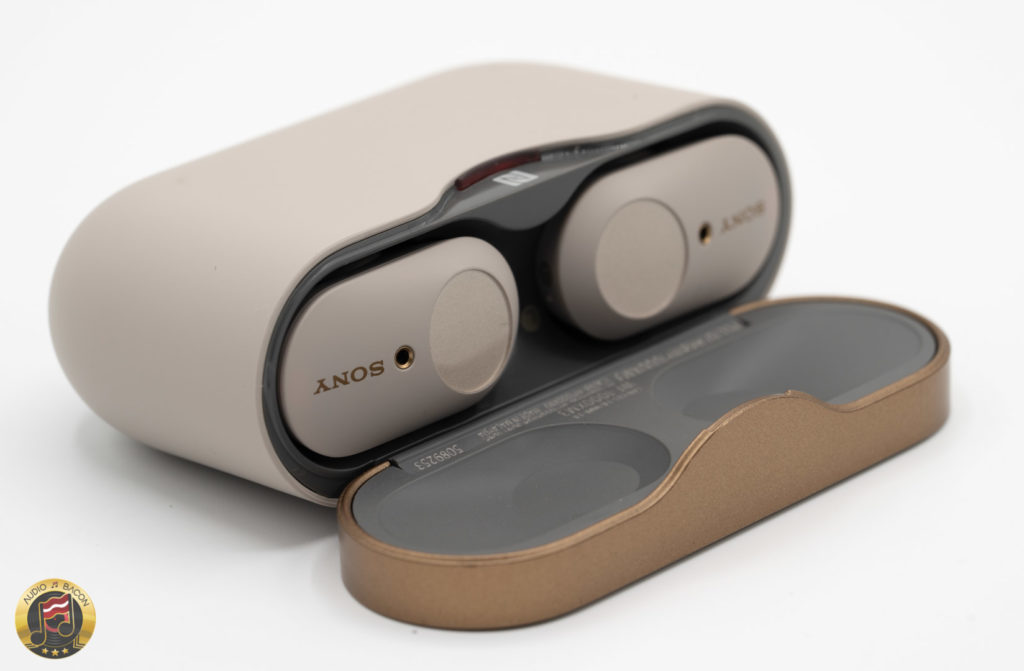 Build & Fit
Charging Case
The case is almost twice the size of most of the other TWS earphones I've heard – but that rose gold accent is sexy as hell. Although bulky, it's elegant and will supply you with 32 hours of music.
One thing to note: The lid could open quite easily in your backpack or purse – but the strong magnets will keep the earbuds from falling out. I'm am slightly afraid of the hinges being stressed, however.
Upon opening the case – you'll see these glorious red LEDs light up from the buds and case. Sony obviously knew the importance of first impressions.
There is one major difference from the other TWS charging bays. The WF-1000XM3 has a rounded bottom and is laid flat facing sideways. What're the implications of this? Well, if it were to face upward, I could pull each earbud out at the same time. However, with this design, I have to actually hold the case with one hand, and take out each bud one at a time.
The earpieces themselves are large – laterally. I mean, you'll look a little dorky but at least you have those rose gold accents. They're pretty lightweight and gorgeous in its own right.
WF-1000XM3's Fit
The fit isn't that great. None of the tips seem to be secure enough to hold them in place confidently. I definitely wouldn't jog or ride a bike with them (oh yeah, they're not sweat-resistant or water-resistant). The shape itself is a bit spacey and large – and doesn't quite rest on the inside of the ear like a few other TWS earphones.
My solution was to use a pair of aftermarket Comply tips. These tips expand inside your ear and keep them from falling out. They also improve comfort, sound quality, and isolation. Win-win-win.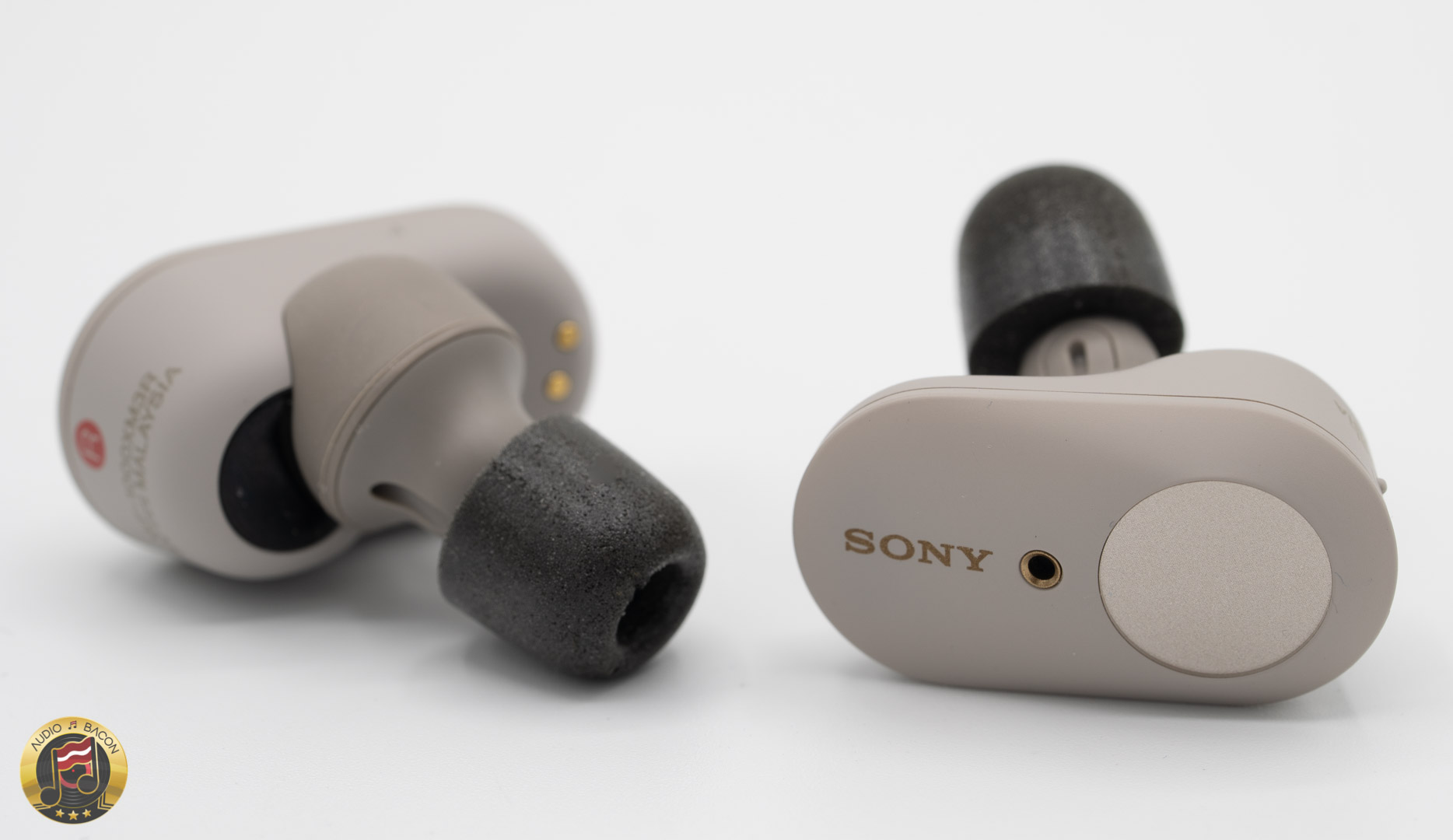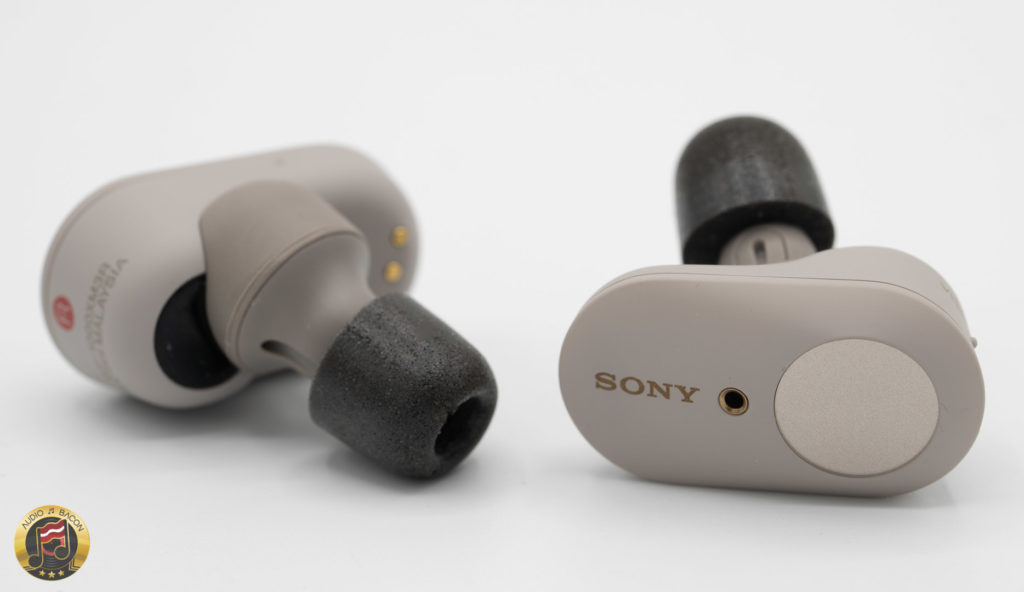 Controls
Like the Sony WH-1000XM3, the WF-1000XM3 uses a capacitive touchpad. To be honest, I think it makes a lot more sense to have a physical button at the top. I would accidentally switch between noise-canceling and ambient modes while inserting and replacing them. Sometimes the taps don't seem to register. I do appreciate the confirmation beeps, however.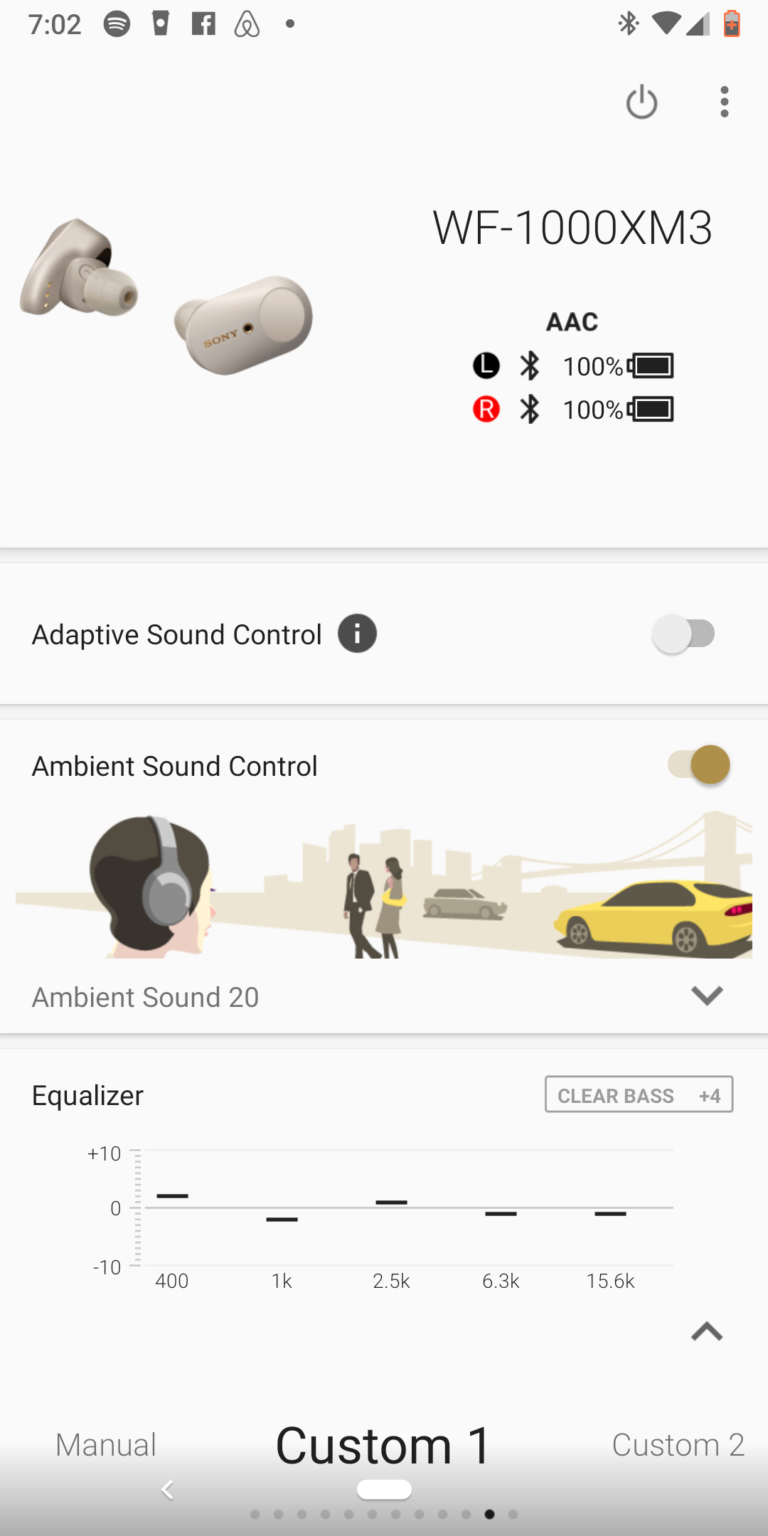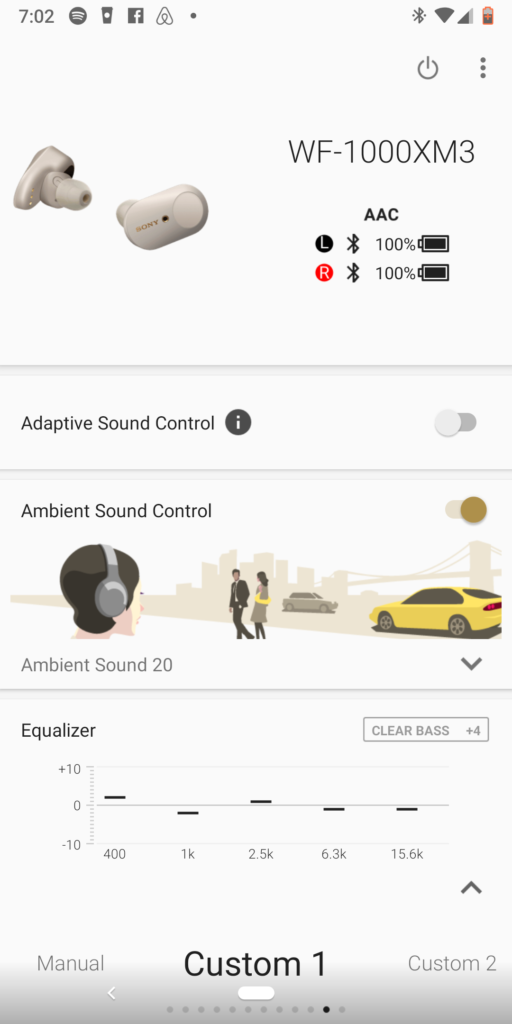 Features
Multiple devices

I was able to switch seamlessly between my Macbook Pro and phone while listening to music and making calls. Once I was done with the call, music plays immediately from my Macbook Pro. Pretty sweet.

NCF

I love this feature about the WH-1000XM3 and I'm glad they've included it here. I just tapped my Pixel 3 to the case and I'm connected. No problems whatsoever.

Independent

You're not required to use both earbuds with the WF-1000XM3.
You could essentially double the duration of your usage in mono mode.

Auto Shut-off

When you take one of them off, the music stops playing. You could turn off this feature in the app.

Noise-canceling and Ambient modes

You could tap and hold the left bud to amplify the environment.
I don't use ambient modes – but they're there if you need them.

Battery Life

It only takes 1.5 hours to charge fully, but only 10 minutes to get 1.5 hours of playtime. That's pretty convenient.
Noise-canceling: 6 hours (more like 5 hours in the real world)
Non-noise-canceling: 8 hours
The case gives you 24 hours (NC) or 32 hours without NC.

Controls

Left bud controls noise-canceling and ambient modes.
Right bud controls pause/play (1 tap), next track (2 taps), previous track (3 taps), and hold for Google or Siri.
Unfortunately, there aren't any volume controls.
Sound
First, if you're primarily using earphones for the gym but care about sound quality, just get a pair of Jaybird X3s (or X4s). You get a more natural sound out of the box – and the convenience of not having to deal with a charging case. I will be getting the Jaybird Vista in soon for a more apples to apples comparison.
Back to the WF-1000XM3…
As far as codecs, the Sony WF-1000XM3 only supports AAC and SBC, not even AptX HD or Sony's own LDAC. I believe this is due to the bandwidth limitations of having each earbud connect to your device – which improves stability. Which is probably more important – I guess.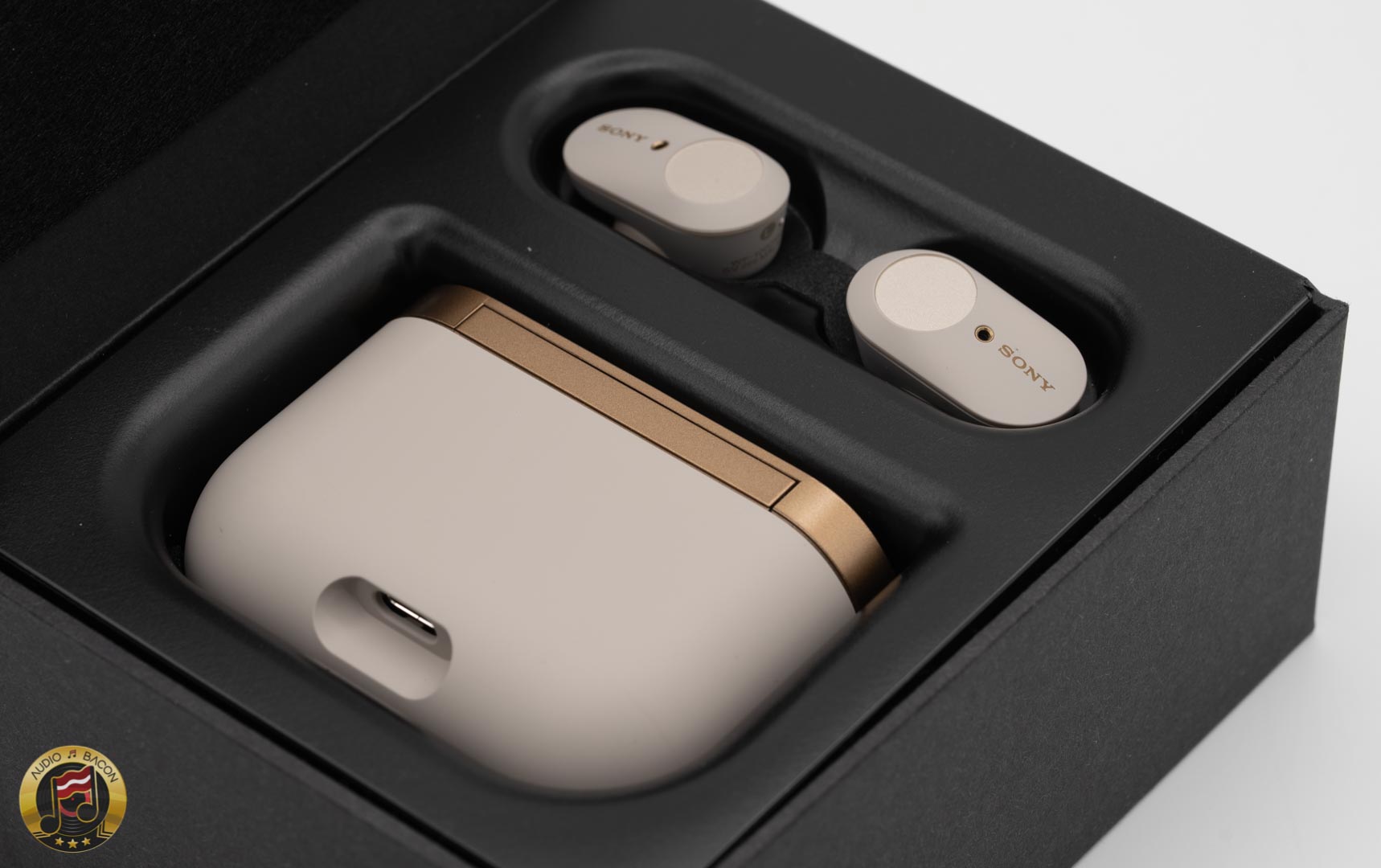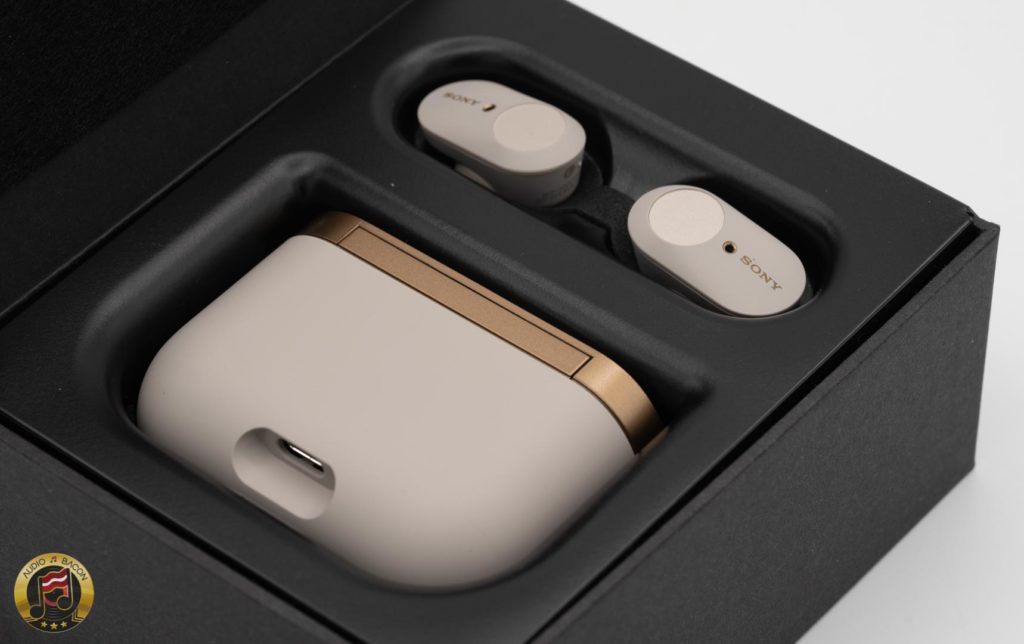 Out of the box, the sound is a bit thin, bright, and ramps towards the treble. The midrange is a bit coarse and the bass a bit lean and more like a "hum." In a way, it's flat but not very natural sounding. From my experience, most of these TWS earphones will benefit from some EQ-ing. Thankfully, "there's an app for that."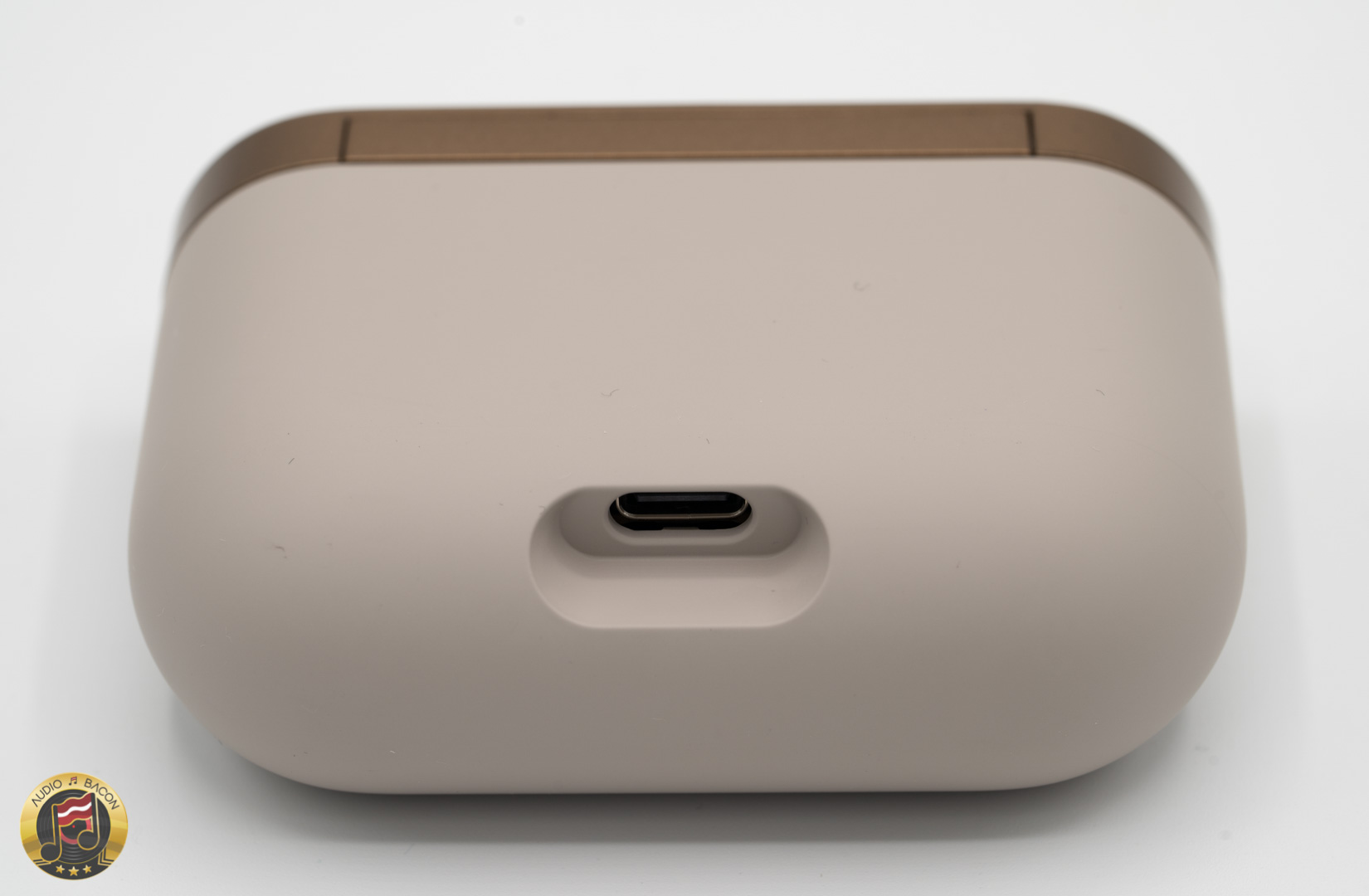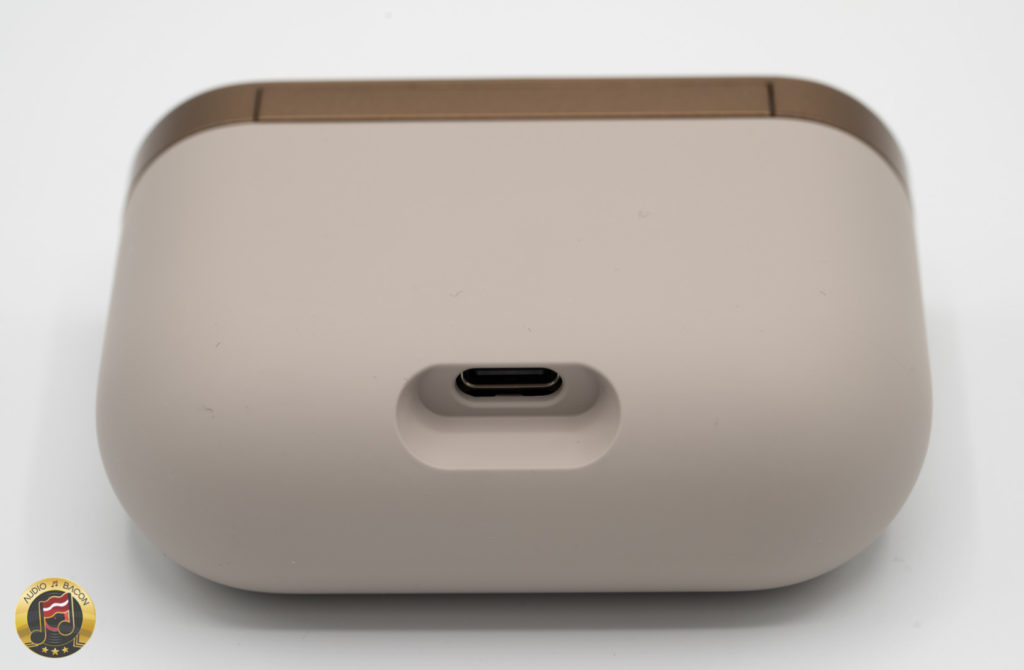 Best Settings for the Sony WF-1000XM3
All the presets sound terrible. They're too extreme. But all is not lost!
To get the best sound out of the WF-1000XM3, you will have to download the Sony Headphones Connect app and play with the equalizer. The beauty of the equalizer is that it's global. Which means I don't have to set them up independently on each of my players.
I did some quick tweaking by ear. The settings below will give you a much better starting point. You may want to boost or cut to tailor to your own preferences – but I wouldn't go overboard. Probably +/- 3 at the very most.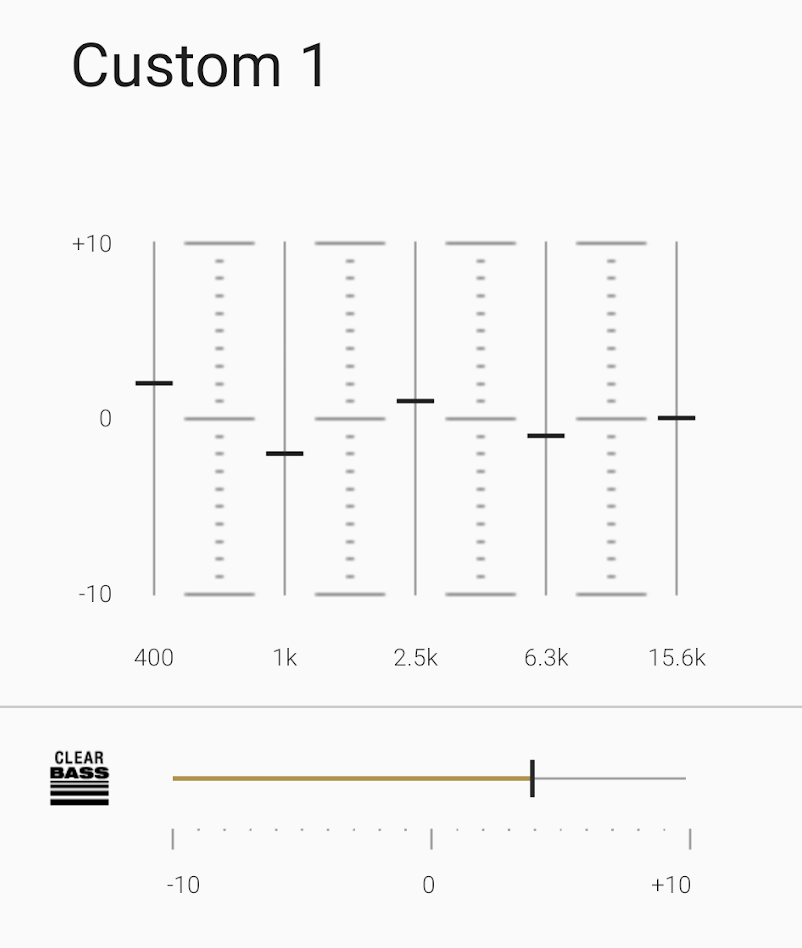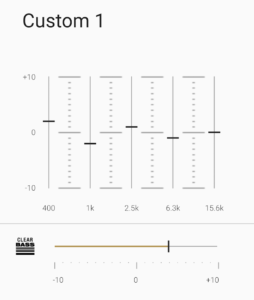 This custom setting will add more body and warmth to the vocals while reducing the edge and preserving the shine up top. With ambient control and noise-canceling off and using Comply tips – the sound quality is simply outstanding.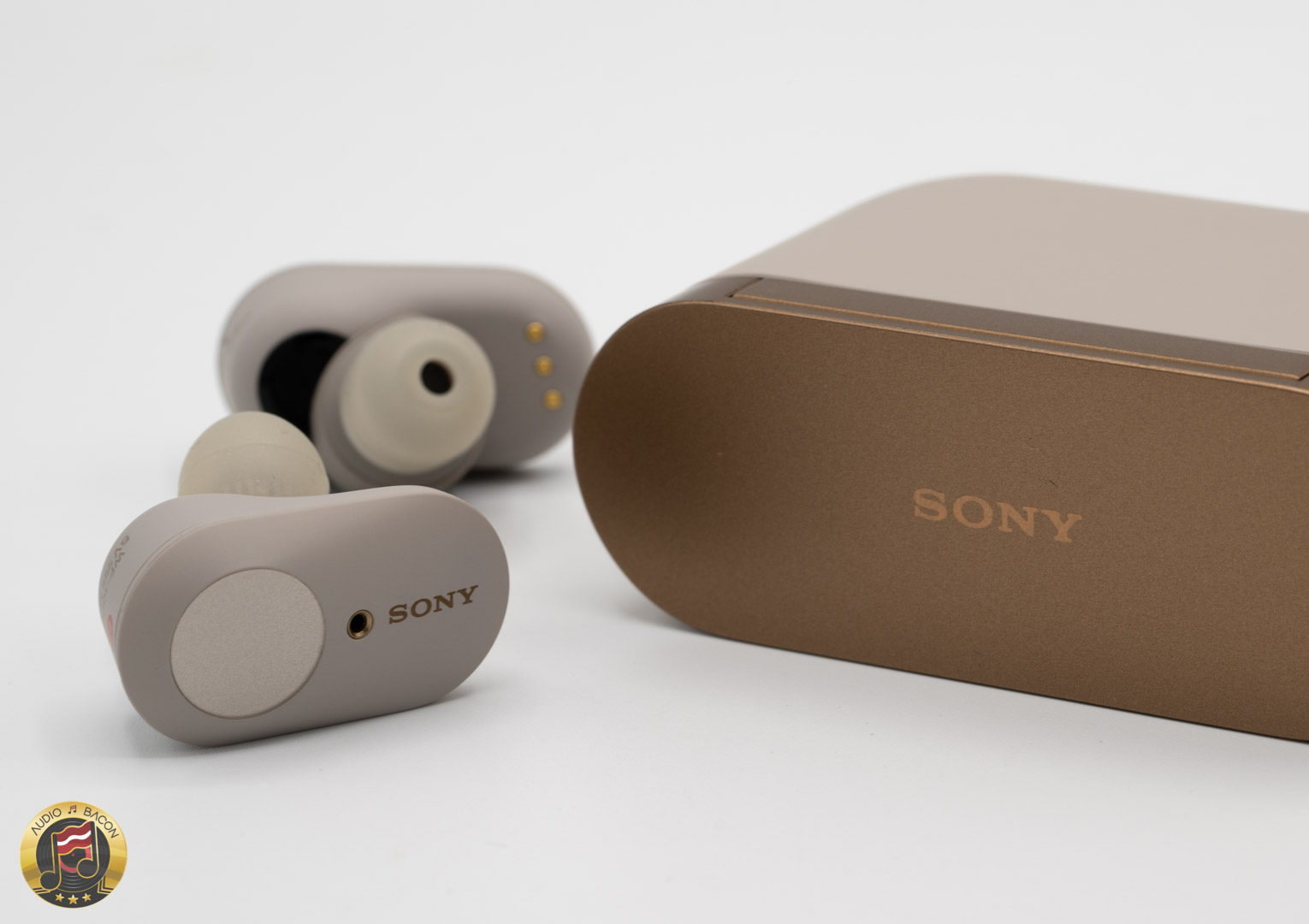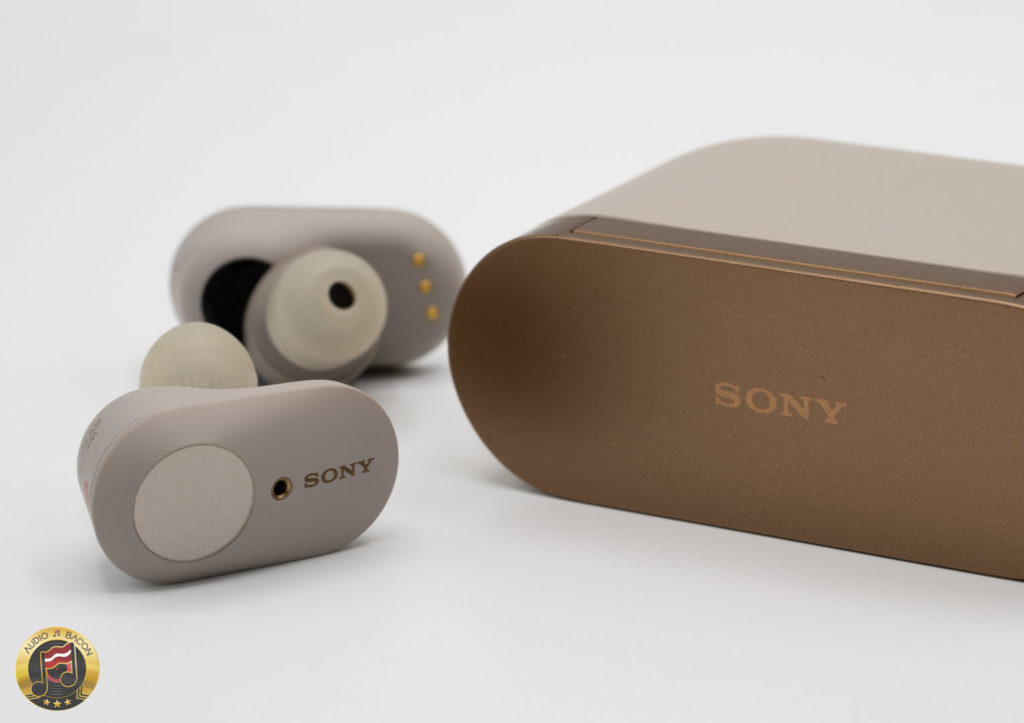 WF-1000XM3's Sound Quality
There are coherence and lifelike resolution that I haven't heard from any other TWS earphone. With the Clear Bass adjusted, there's more than enough bottom to please most listeners. All genres of music sound "right" and have a surprising amount of detail and texture. For a TWS earphone, it is undeniably impressive. When I swap back to "Off" or any of the other presets – it's unlistenable at times. Now, the only downside is that the app seemingly isn't available on Windows or OSX – only mobile.
I didn't run into any major issues. However, there were times I noticed an imbalance of volume between the two buds. This caused voices to be off to the right side. I just had to put them back in the case and take them back out. Kinda weird but wanted to point that out.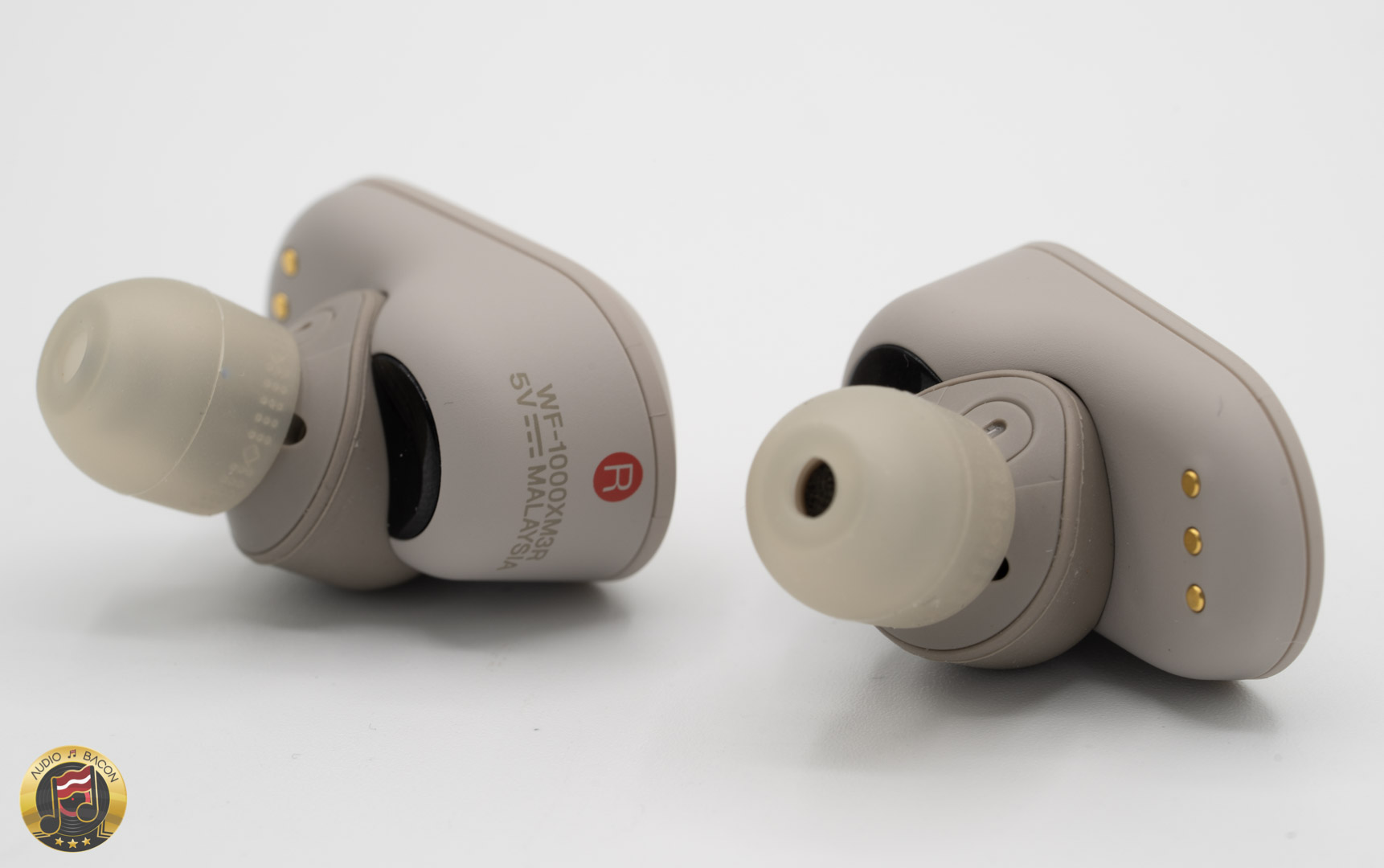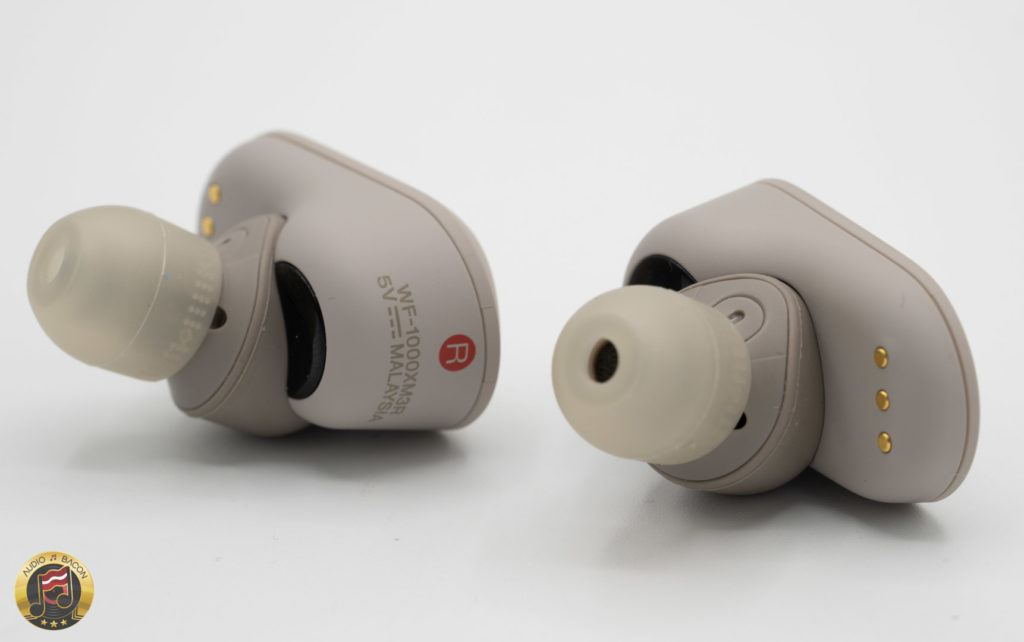 Phone Calls
Obviously, the quality depends on the devices on both ends. From the WF-1000XM3, the sound quality was a bit mellow but clear enough. On the receiving end (using Sony's TWS microphone), the sound was a bit more muffled and edgy. Overall, it's "good enough" and I never got cut out. They're going to know you're using some kind of wireless device. Besides, talking to humans is overrated anyway.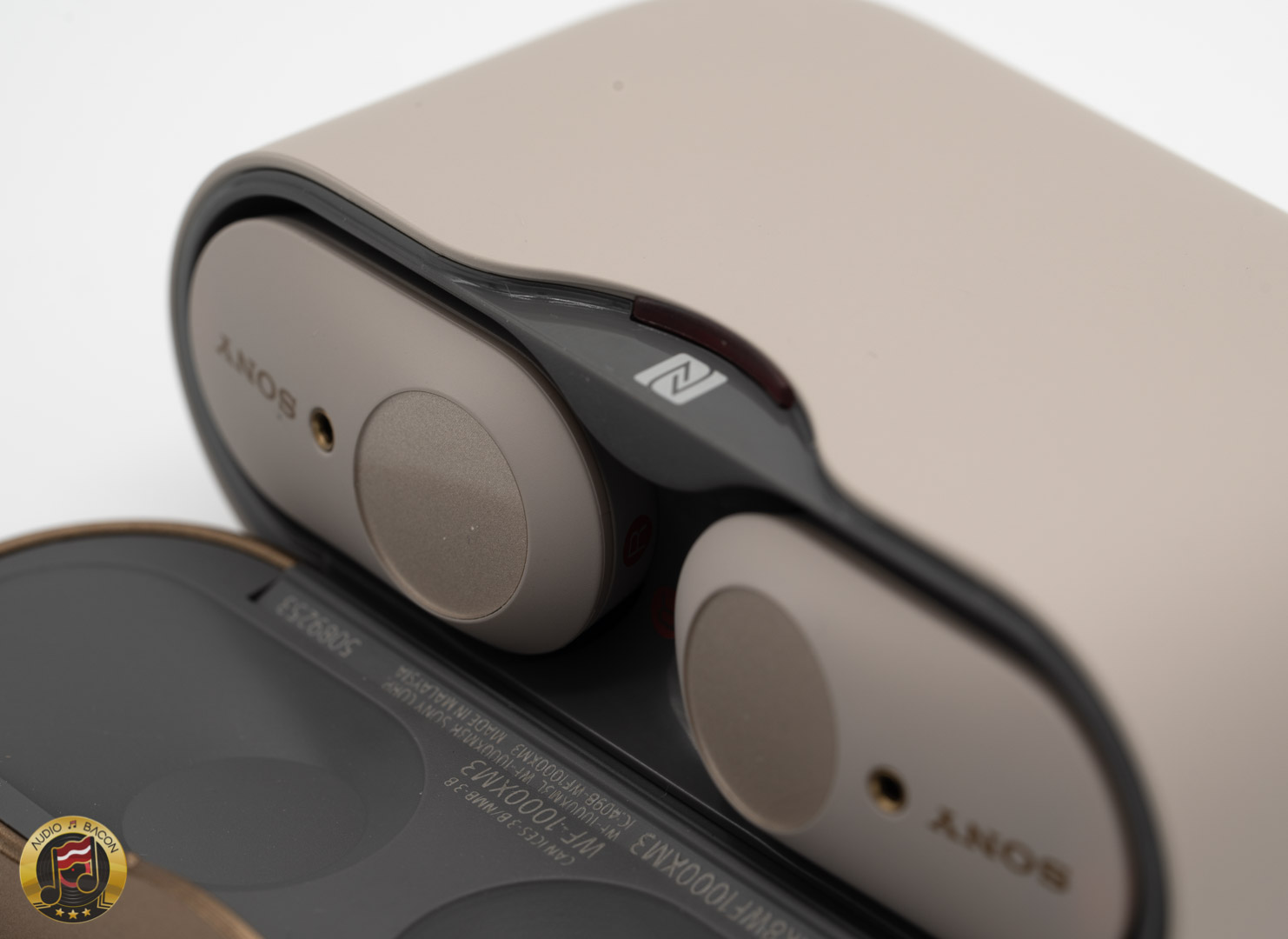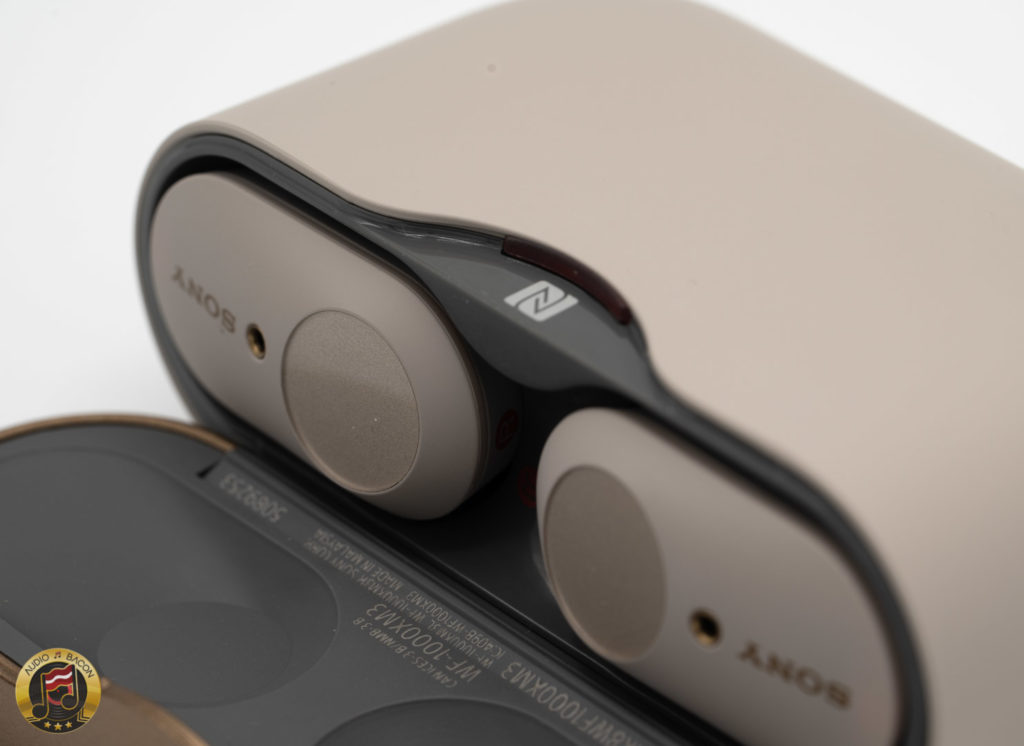 Noise-Canceling
Its bigger brother, the Sony WH-1000XM3, had superb noise-canceling. The WF-1000XM3 isn't quite at that level – especially on the higher frequencies. It really depends on how good of a seal you get.
Nevertheless, it does an amazing job of blocking out low-frequency sounds. I had my air conditioner on high, and it blocks everything. Conversations at a coffee shop and higher frequencies sounds are still audible – but the Comply tips do a great job of passively blocking it out.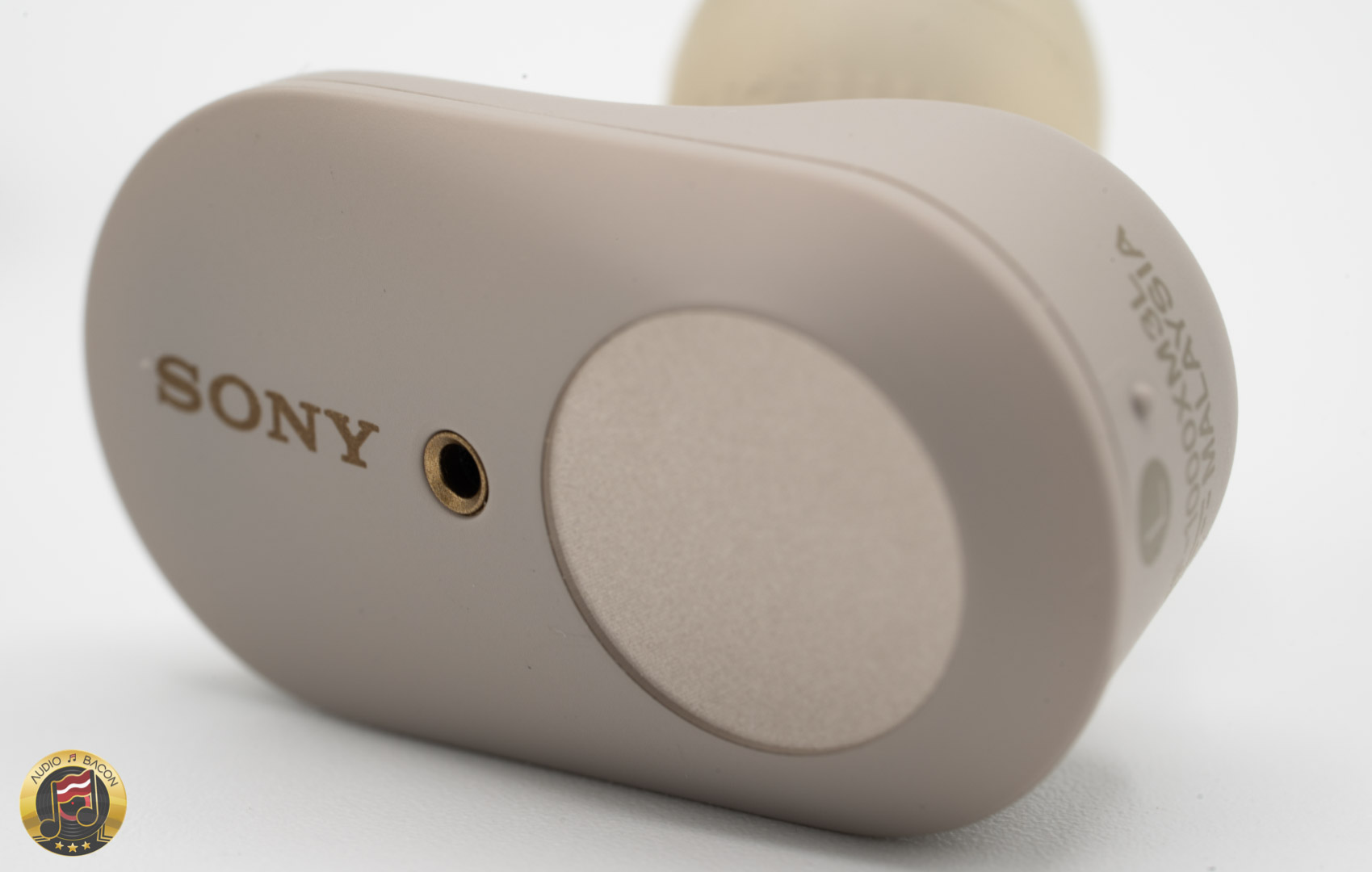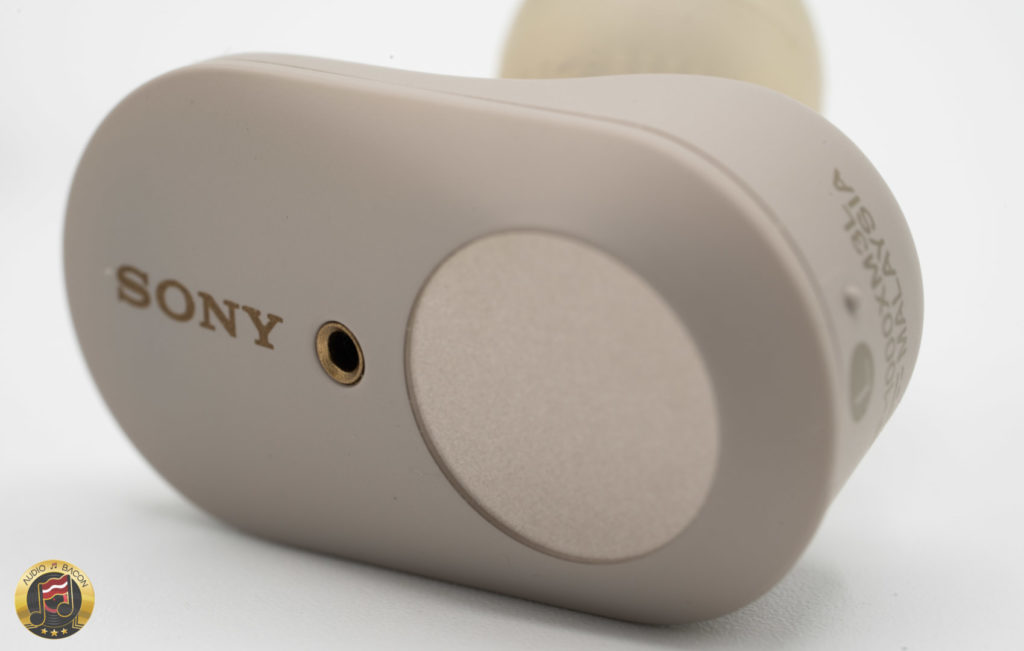 Sync & Stability
I didn't run into any sync issues with the WF-1000XM3. YouTube videos and movies played fine. Unlike many other TWS earphones, each of these buds connects to the device independently (rather than daisy-chaining) – which probably helped.
Walking around the house through at least 3-4 walls and I had no issues with connectivity. The music came in without a hitch. I actually never experienced a single disconnect with the WF-1000XM3.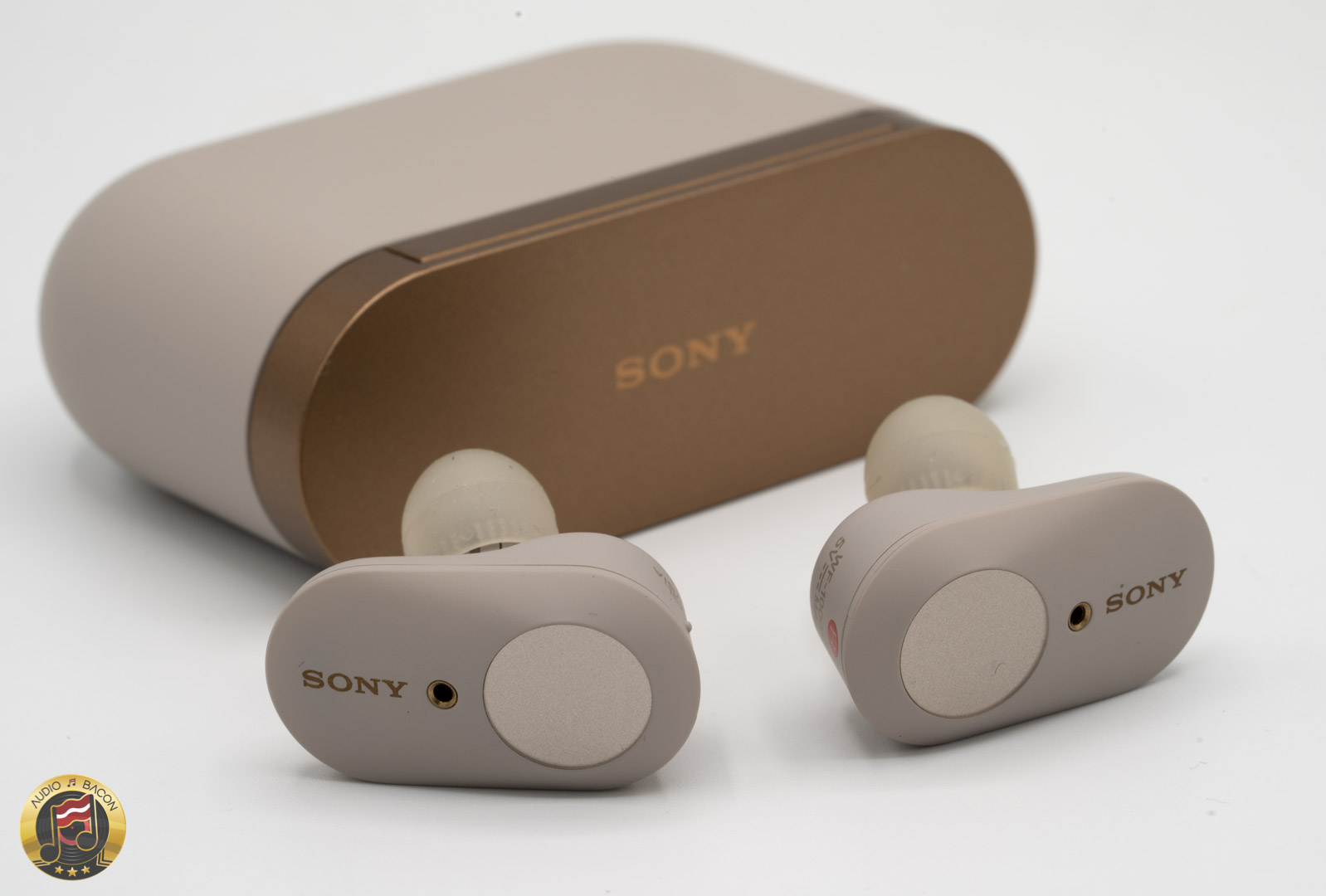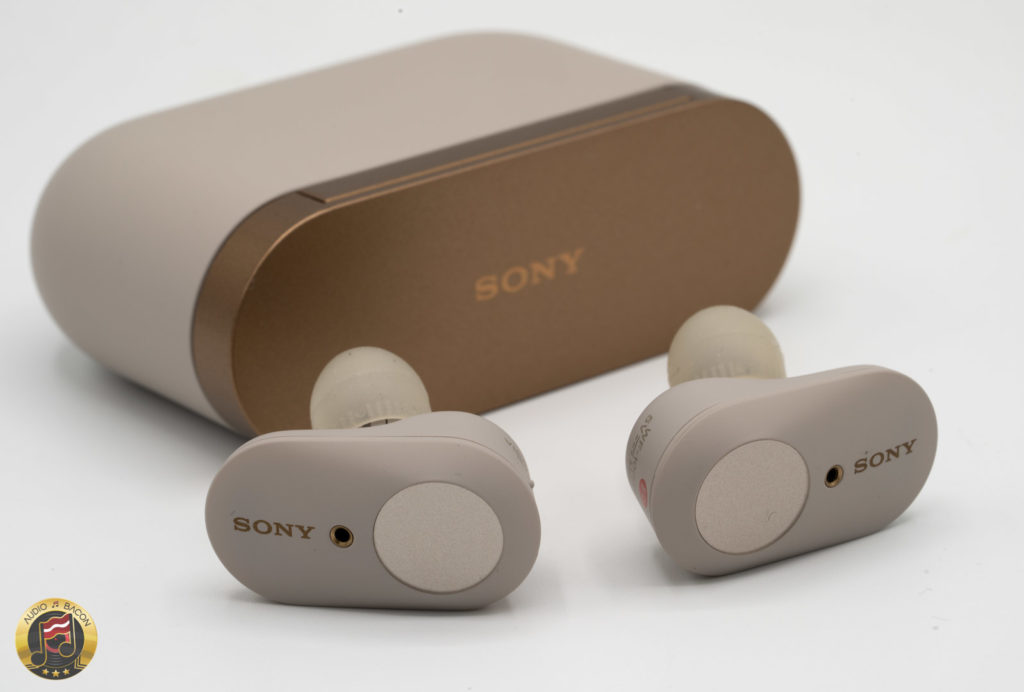 Final Thoughts
As far as design, the earpieces could be more molded. It doesn't really sit confidently in the ear without aftermarket foam tips. Therefore, they're not great for rigorous activities. Aside from the fact they don't have an IP rating for water-resistance.
On the other hand, sound quality is fantastic. But only after using some Comply tips and playing with the in-app equalizer. After these tweaks – the sonic performance is tough to beat for a TWS earphone. Tack on great battery life, easy connection via NCF, multi-device support, and noise-canceling…and it's not a hard decision to make.
So, for its overall aesthetics, features, and sound quality – the Sony WF-1000XM3 is totally worth the dough.
Purchase ($229)
I'll do comparisons when I finish up my TWS earphone shootout in a few weeks. If there are any TWS earphones you think I should include, let me know in the comments.