Crystal Cable Future Dream Power Cord
Price: $5,310/meter
Conductor: Monocrystal Silver
First shield: Proprietary Silver-Gold alloy
Second shield: Monocrystal silver
Insulation: Kapton by Dupont® Teflon®
Gabi Rijnveld travelled the world as a professional concert pianist. Letting an audience enjoy and be moved by live music has always been her passion. Now, managing a Hifi brand, that passion is still the same; bringing live music to people.


Crystal Cable is all about developing highend products which enable people to experience listening to music as if they are attending a live concert. But these products are far from just technically superb; they look beautiful as well. Finding the perfect balance between musicality, technology, innovation and design defines our brand.


Each Crystal Cable product fits in every living room, regardless of its interior design or acoustics. It's this approach that makes Crystal Cable products unique in the high-end audio market: light, thin, flexible, beautifully designed – combined with the highest standards of sound-quality and engineering. After all, for recorded music to come alive, the products reproducing this have to be the same as the music itself: beautiful, meaningful and emotional.
Probably the thinnest power cable I've ever seen.
Sound
Many power cables have trouble bringing together an accurate representation of a cymbal crash or the rapid-fire of a snare drum. Well, that's no longer a fantasy because the Crystal Cable Future Dream power cord is here.
This power cord reproduces the most chilling and convincing treble I've heard. Not just from a perspective of energy, but of texture as well. The beauty of this cable is that it adds a touch of warmth to the top end.
Holistically, this cable ramps towards the top end – but is never harsh or bright. It's clean and cooler in tone in the bass and midrange – but very well extended. The beauty of this, which is something I rarely hear at this level of clarity – is that it has a natural feeling of fullness and weight. In other words, a physical presence.
The Future Dream has transparency for days, which uncovers layers and layers of beautiful textures. Transients are also the fastest and most precise. For some familiar tracks, I had no idea it was possible for strings to be so clearly and firmly delineated.
The Future Dream also has some of the best imaging and soundstage performance from a power cord. In fact, I've never heard this level of depth in my system. Not just distance but the tangibility within the space. There's also a sense of effortless directionality and placement of musical cues.
Trade-off
The trade-off is that this cable isn't tonally dense. It prefers to be more raw and revealing. It's also not a very warm sounding cable – at all. So voices and brass won't sound as tonally rich. It's more of a sound that sings and breathes.
The Future Dream's focus is also on how music moves around an acoustic space. For example, Ray Conniff's Lady of Spain immerses you with metallic percussion, shakers, and surreal presence of the orchestra as a whole.
The raw and insightful qualities of the Crystal Cable Future Dream power cord is what makes it stand out from the other cables. It exhibits a sound that is refined and controlled while preserving a perceptible tangibility. It's definitely a sound you could only experience with this higher-end design.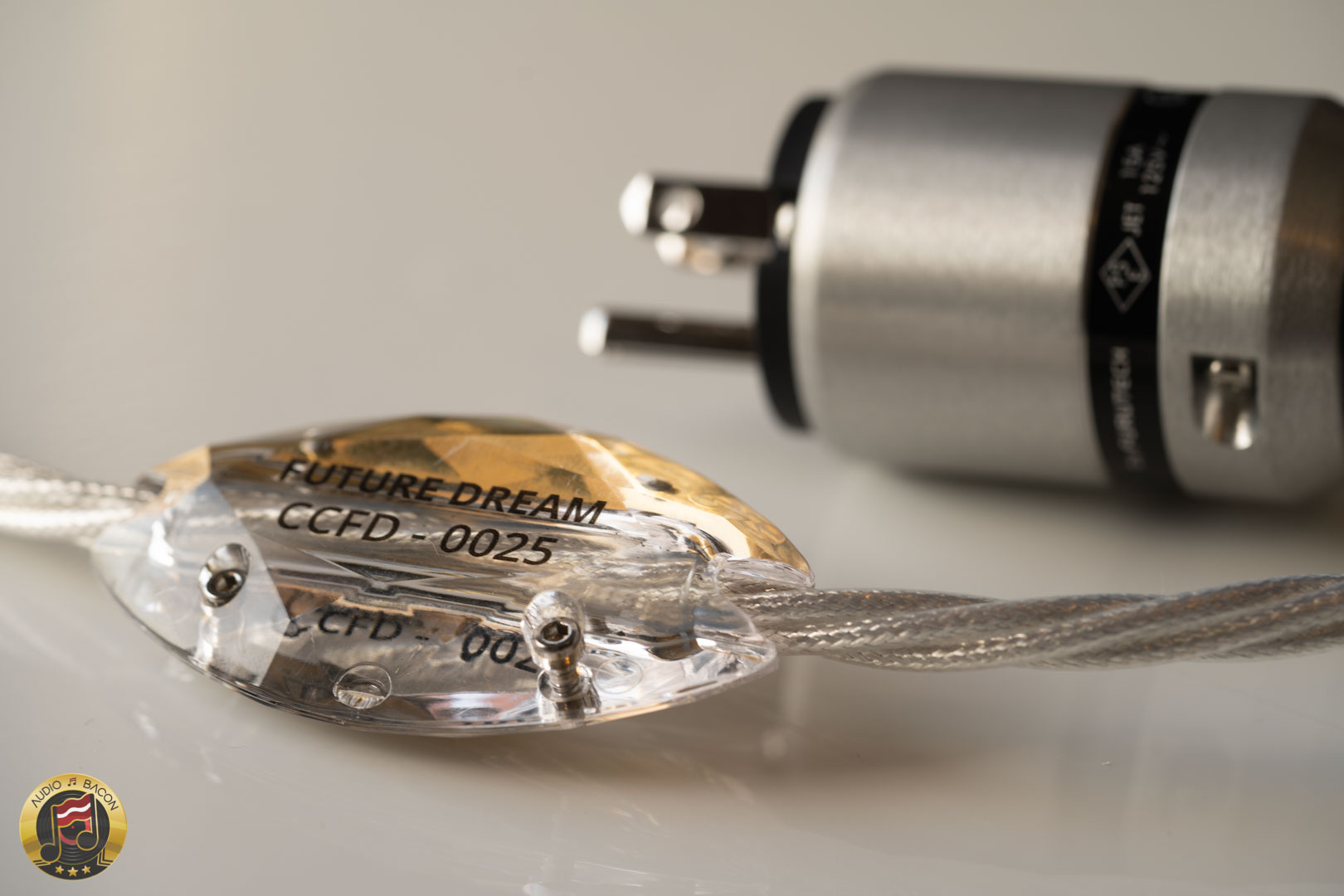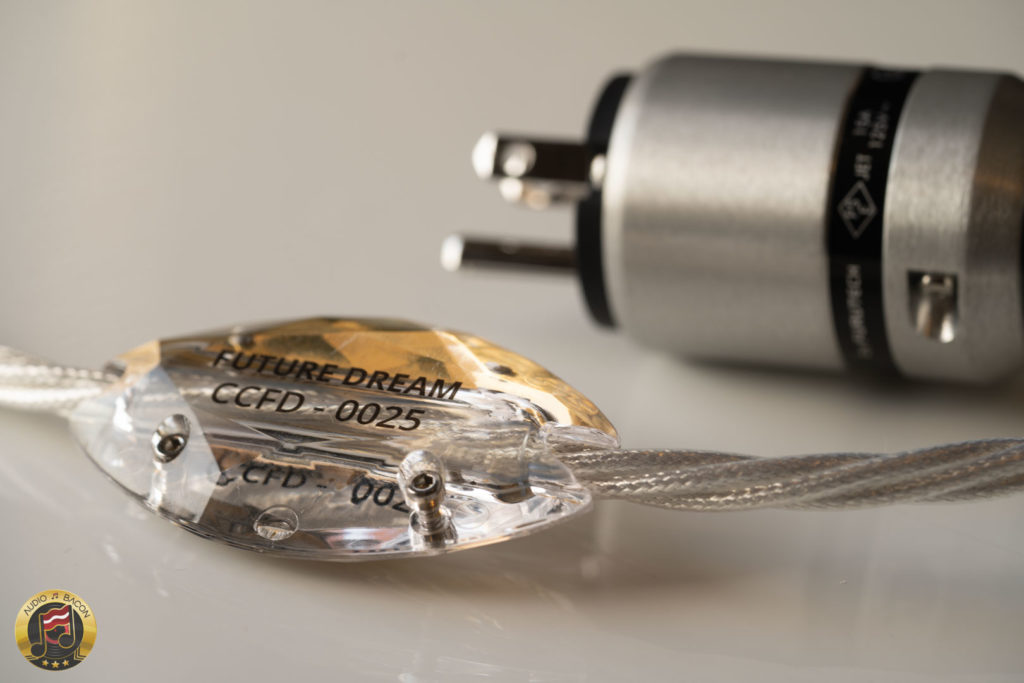 Who should buy this cable?
If you want to improve treble clarity and definition – this cable could be a good fit somewhere in your stereo. It has probably the best reproduction of treble I've heard from a power cord. It's also adept at recreating atmosphere with amazing resolve.
---
Tradeoffs
Not a warmblooded cable. A little lightweight from the mids and below.
---
Notes
Resolution, shine, depth, atmosphere, porcelain, perfect treble, transparent, clean, blazing fast.