Another Quick Bit before 2018 comes to an end.
PS Audio's latest firmware update for their flagship DirectStream DAC has caused many to jump on the hype train. I received some emails encouraging an audition. Some have even said they now have a brand new DAC 🙂
Alright, I gotta hear this thing.
PS Audio will never charge for software upgrades. The most attractive thing about the DirectStream DAC is the free, over-the-air upgrades. I really wish other FPGA-based DACs had this option.
From my quick tests, the USB connection seems to sound the best, then via the PerfectWave Bridge II (Roon), then coaxial, and finally optical. I started at 100 but later found it to be better when the volume was set around 90. YMMV.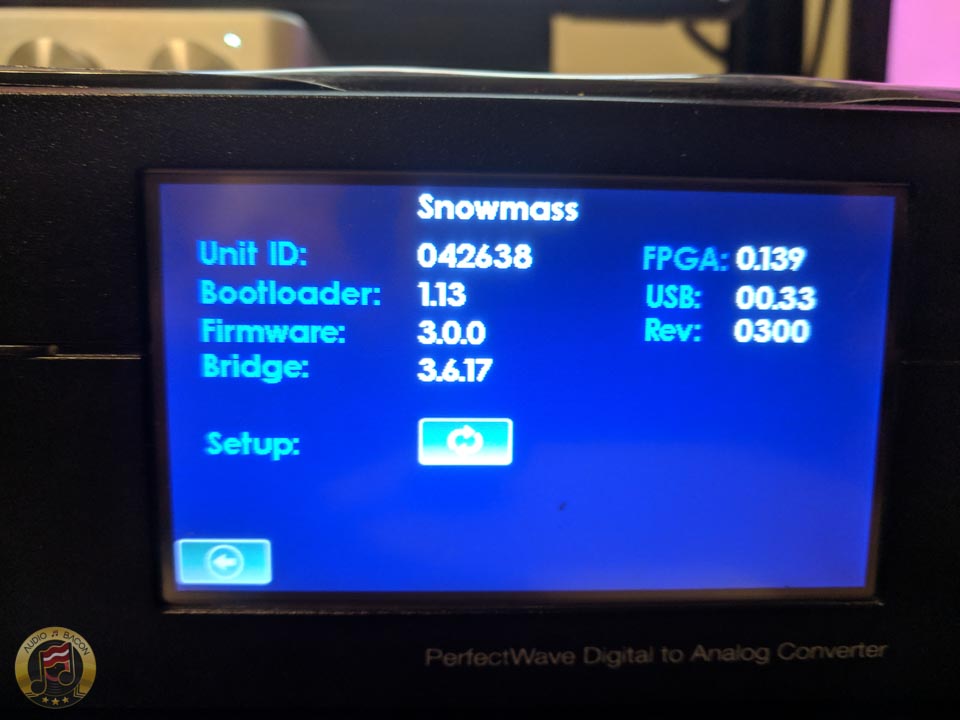 Alright, how does it sound?
I spent a few days listening and comparing the PS Audio DirectStream DAC with the:
Lumin S1
Denafrips Terminator
Chord Electronics Qutest
The one thing that captures me about the new Snowmass OS is an undeniable musicality. Instrumentation and voices have such a natural tone to them. Definitely something in the right direction.
Lumin S1
In a blind test, I gave the slight edge to the DirectStream DAC when compared to the (pricier) Lumin S1. Although the Lumin S1 is incredibly euphoric sounding, Snowmass comes off a bit more warm and tuneful. There was just more sweetness, smoothness, and texture in the presence region.
Don't get me wrong, there were some tracks that sounded better on the Lumin S1 but for the majority of the time, I went with the DirectStream DAC.
Denafrips Terminator
The Denafrips Terminator is also another DAC getting a lot of attention these days. As far as resolution, soundstage, and quietness – the Terminator wins by a long shot. However, I felt the tonality and groove of the DirectStream DAC was more weighted and palpable. It just had more of a warmblooded presence. It remains very engaging and inviting while the Terminator was more exciting and revealing.
Tonally these two DACs are very different and will come down to personal choice. The Denafrips review is forthcoming so I'll dive deeper into it at a later time.
Update (12/21/2018): Please keep in mind this is with the coaxial input of the Terminator from the digital out of the Lumin S1 and Chord Electronics Hugo M Scaler. This seems to sound more elevated versus Terminator's USB input via the Innuos ZENith SE Mk.2. From my current listening, the USB imparts a more natural tone overall.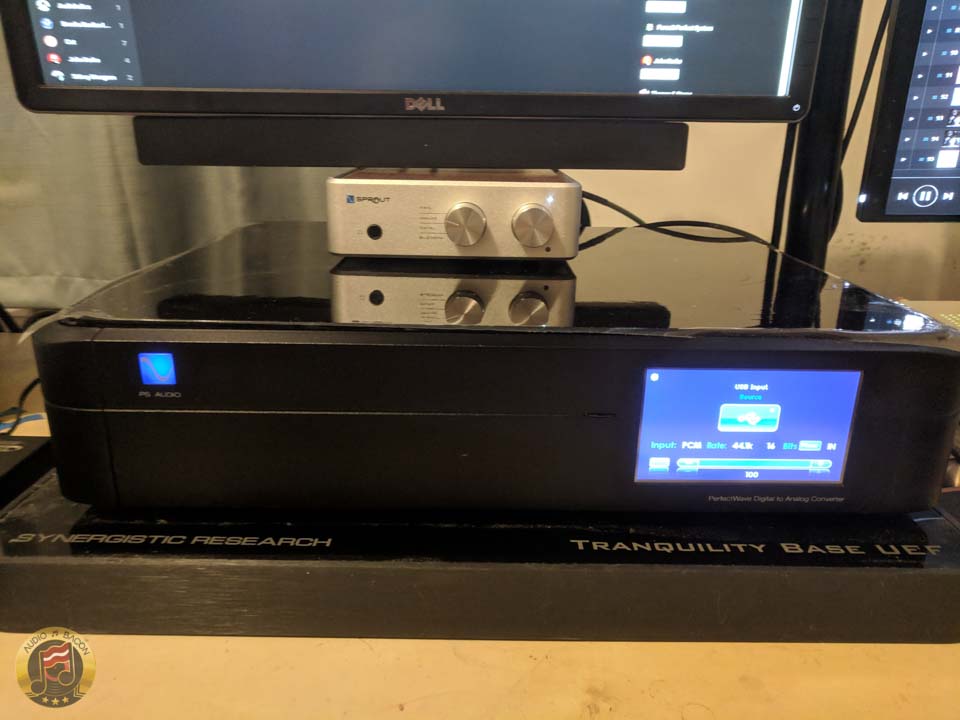 Chord Electronics Qutest
Now compared to the Chord Electronics Qutest, both being FPGA DACs, things get a little interesting. The Qutest doesn't have a volume control, just 1V, 2V, and 3V outputs. It also has filters that alter the tone and roll-offs.
Both DACs were able to relay tangibility in textural cues. Qualities I find to bring more listening enjoyment. While listening to the Qutest in "Incisive Neutral" mode, I definitely felt it was too neutral for my palate. Although the Qutest sounded much smoother, I gravitated towards the sweeter sound of the DirectStream DAC (with this Qutest filter).
I then decided to use the Qutest's warmer modes (pink and red). Dayam son. From a technical perspective, the Qutest shapes out the performers better and is immediately more "analog." It also does a finer job of delineation and teases out more lifelike resolution. It also presents more depth. In short, the Qutest is quite a formidable piece of gear. Review coming up real soon.
So after many hours of listening and comparing, it's obvious the strength of the DirectStream DAC lies in tonality and texture. It exhibits a nice golden bloom to the sound – which is simply addictive. It defines what a musical DAC should sound like.
Final Thoughts
The hype is real. Snowmass is leaps and bounds better than the previous Redcloud OS – and you didn't even have to pull out your wallet.
One could learn a lot about the designers from their best work. After having the pleasure of indulging in Ted Smith's latest masterpiece, it's obvious he is a music lover himself – and we're reaping the benefits.
Snowmass reminds me of what we strive for when listening to music. It facilitates toe-tapping, dancing, and singalongs. What else do we want? For that, I really must commend Mr. Smith and PS Audio for continually providing appreciable value to their customers.
Enjoy your Snowmass this winter!