Enacfire E20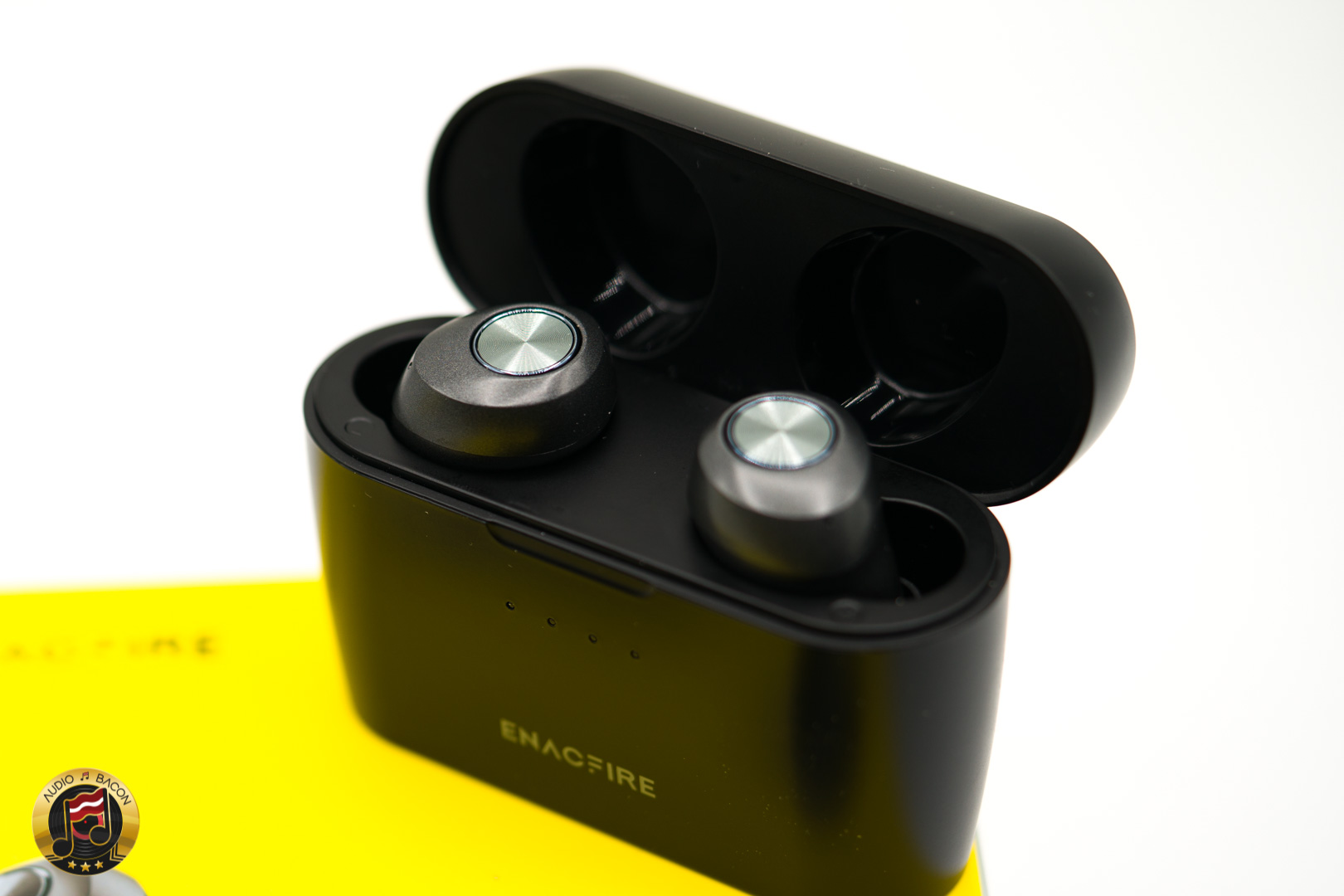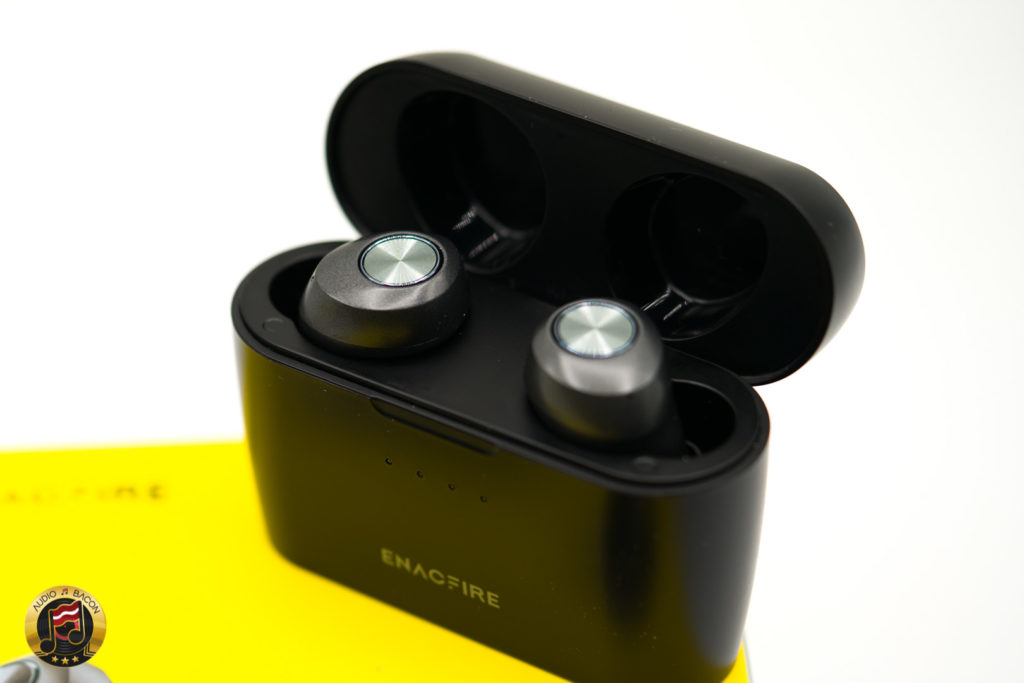 This was one of my very first TWS earphones. I purchased it purely due to necessity and portability. The sound is soft, lean, and flat – but projects a large image. It really didn't sound THAT bad at the time, but I wasn't directly comparing it to anything else. The case is also pretty bulky (Powerbeats Pro and Bose Soundsport Free is larger) but I was happy with it for its utility and convenience.
Just mentioning this here for record-keeping. Oh yeah, it's also the only true wireless charging case with a USB port to charge your other gear. Anyway, poor sound quality (worse than the Apple Airpods Pro) and made for utility…carry on!
Who should buy this?
This product is no longer for purchase – so nobody. And it's a good thing from a sound quality perspective. There is however a new version that I haven't tried.