Master & Dynamic MW07 GO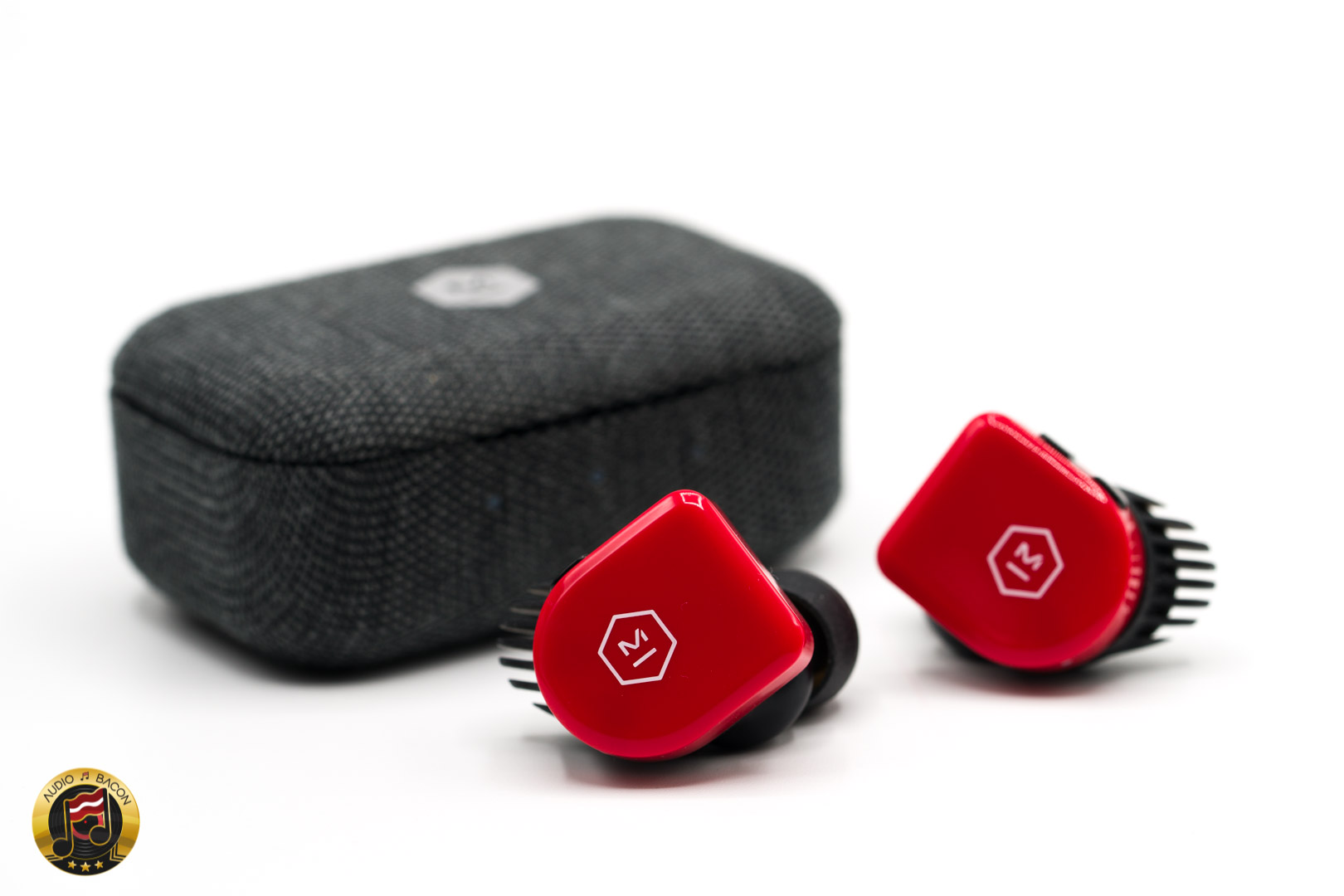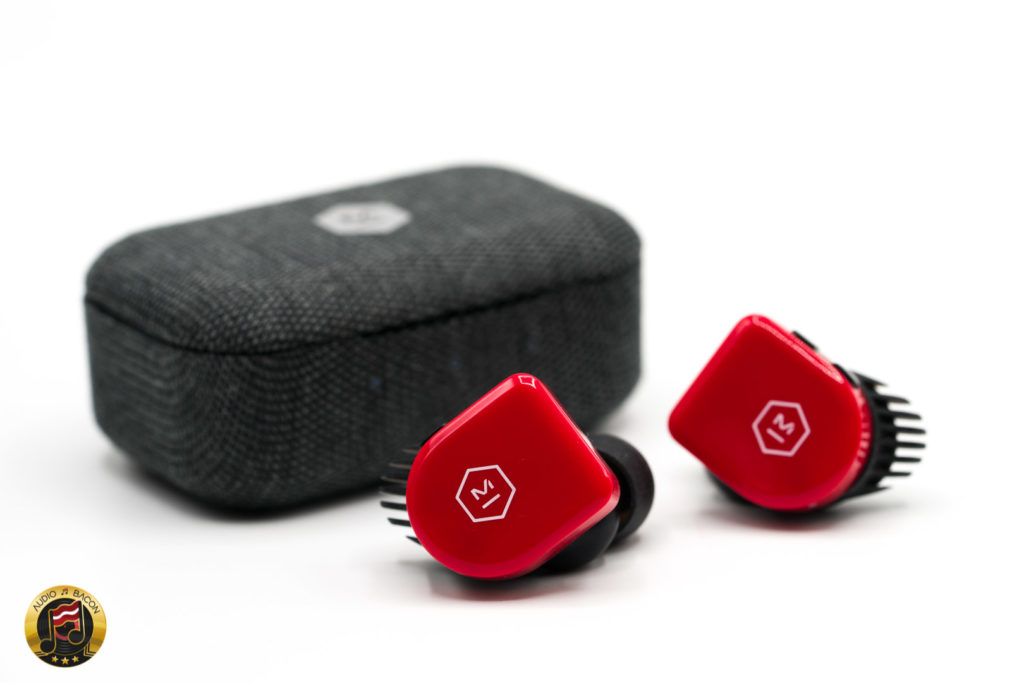 Setup
There isn't an app with an equalizer so you'll have to use your playback software. I personally would boost the lows and highs a bit more to get more bottom and air.
Sound
Having heard dozens of true wireless earbuds prior to the MW07 GO – I knew these were special. These earphones were obviously made for the audiophile who prefers neutrality and nuance. In fact, it is the most resolving earphone on this list – by a large margin.
Delineation is in a class of its own. It's amazing how it's able to lay out so much of the complexities in the music. From the resonances of a venue to the organic and humanistic textural cues – "natural resolution" was the theme of this earphone. You'll gain further insight into the different timbral differences between violins, cello, and even a harmonica. This also results in more intelligible lyrics, better micro-details, macro-dynamics, and most importantly, texture. In comparison, all of the other true wireless headphones juxtapose in a more "crowded" manner.
This brings me to one caveat: these MW07 GOs might not be as impressive if they don't have your undivided attention. It's a little odd to say but critical listening is required for full appreciation. So for casual listening, it might be a bit disappointing. This is because it doesn't have the shiniest treble, the most colorful timbre, or the meatiest bass. The M&D's strength is in imaging, texturing, and detailing in an analog fashion. It'll give you lifelike transparency, composure, and a fuller more aurally molded sound. Its ability to articulate dynamics and transients in a multi-layered sound is simply unmatched – and something I usually only hear from a high-end HiFi system.
Comparisons
Jabra Elite 75t: The Jabra has far more sparkle and bass – but is leaner and colder sounding. There's definitely more hype and energy with the Jabra, but the M&D is more composed and proper.
Soundcore Liberty 2 Pro: The Soundcore has more fun with tonal variations and warmth. It's actually the most tonally accurate earphone on this list. But it's sharper and may cause fatigue (and toothaches) for some. The M&D is far smoother, denser, and more dimensional. Percolation of details and nuance is impeccable.
Edifier TWS NB: The Edifier has a more laid back midrange and isn't nearly as smooth or detailed as the M&D. The Edifier has more vividness, better focus, and a blacker background. However, the M&D is more open, textural, and dynamic. Both have a similar, grayish, neutral tone.
Sony WF-1000XM3: The M&D is denser and more delineated than the Sony WF-1000XM3 – but the Sony is more vivid. The M&D digs much further into the surface and resolves the bumps and grain of the recordings. The Sony is more polite and silky. More of a crowd-pleaser…if you will.
Sennheiser Momentum True Wireless: The Sennheiser throws out a larger, more present and vivid soundstage. It sounds punchier and more "dreamy." The MW07 sounds a bit tiny in comparison BUT it is far more nuanced, textural, and detailed. The Sennheiser actually comes off a bit muffled with rough gradations. Although both are more "colorless" (which comes off a bit dull over longer listening sessions), the MW07 has better timbre and tone. If you want to get a more accurate glimpse at how an instrument or performer actually sounds – go for the MW07. It'll tell you a lot more about what is going on in the mix. To my ears, the Sennheiser doesn't sound anything close to natural. I think casual listeners will find the Sennheisers more enveloping – but the MW07 is leagues better as far as higher fidelity.
Side Notes
The fabric case is extremely portable. Only the Samsung Galaxy Buds and Apple Airpod Pros are smaller.
The connection isn't really stable at long distances. It also drops out a lot with my laptop – but not my Pixel 3 phone.
I noticed the MW07 GO sounded more monochrome at lower volume levels.
The Master & Dynamic MW07 Plus has the same driver and should sound the same. But with the addition of active noise canceling – who knows!
Who should buy this?
If tonal color accuracy, bass, or warmth is your top priority – the M&D MW07 GO isn't for you. You might enjoy the Soundcore Liberty 2 Pro more. The MW07 GO's treble is also more matte – so isn't as airy. There's also a slight dryness in the mids where sibilance peeks out. Also, smaller earbuds mean a smaller sound – and these also won't get too loud.
The MW07 is a technical achiever. It's great if you want a more gapless and textural presentation. It isn't the most vivid but is a great reference TWS earphone for these qualities. You must enjoy tonal neutrality and be listening more attentively to fully appreciate it.