Samsung Galaxy Buds+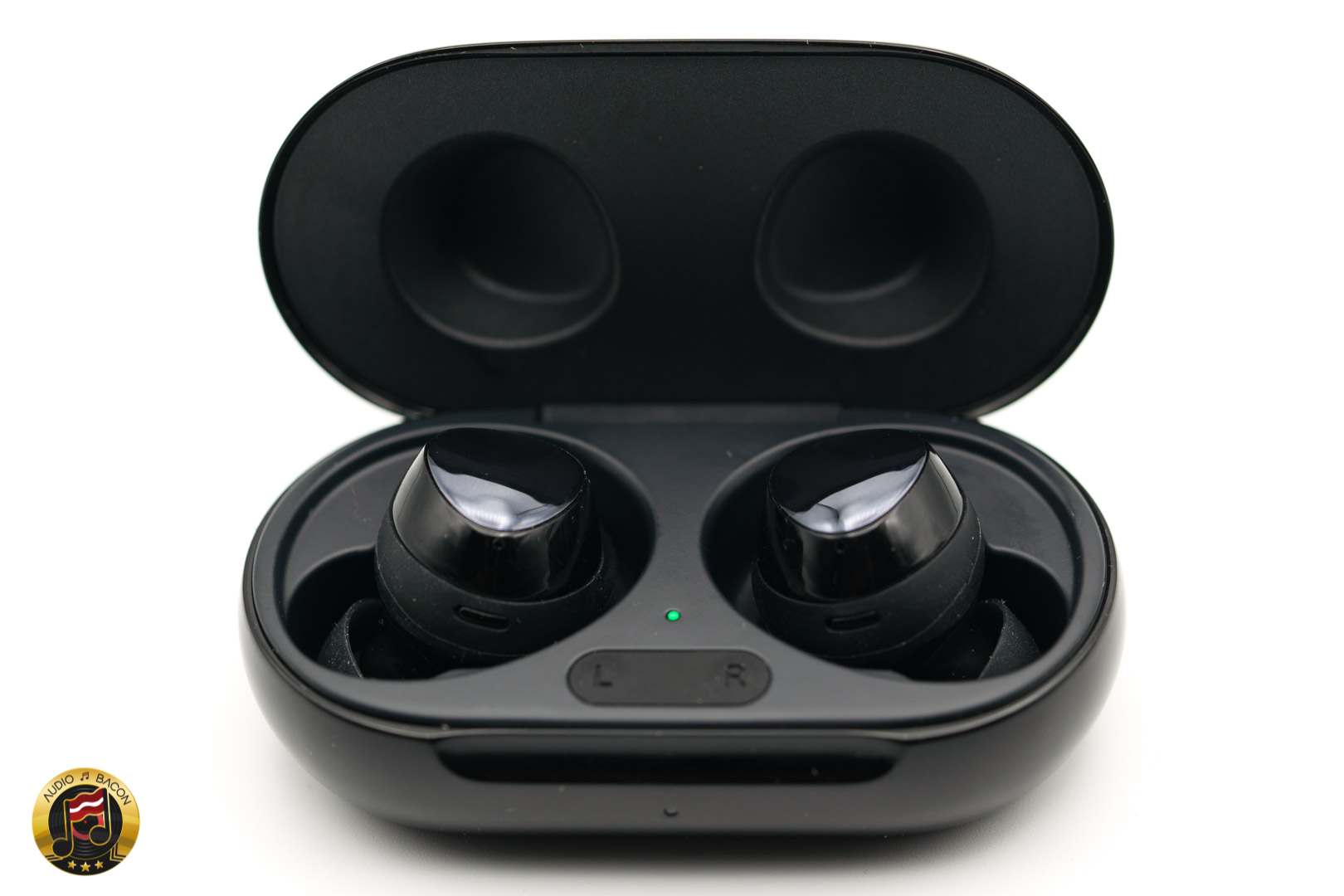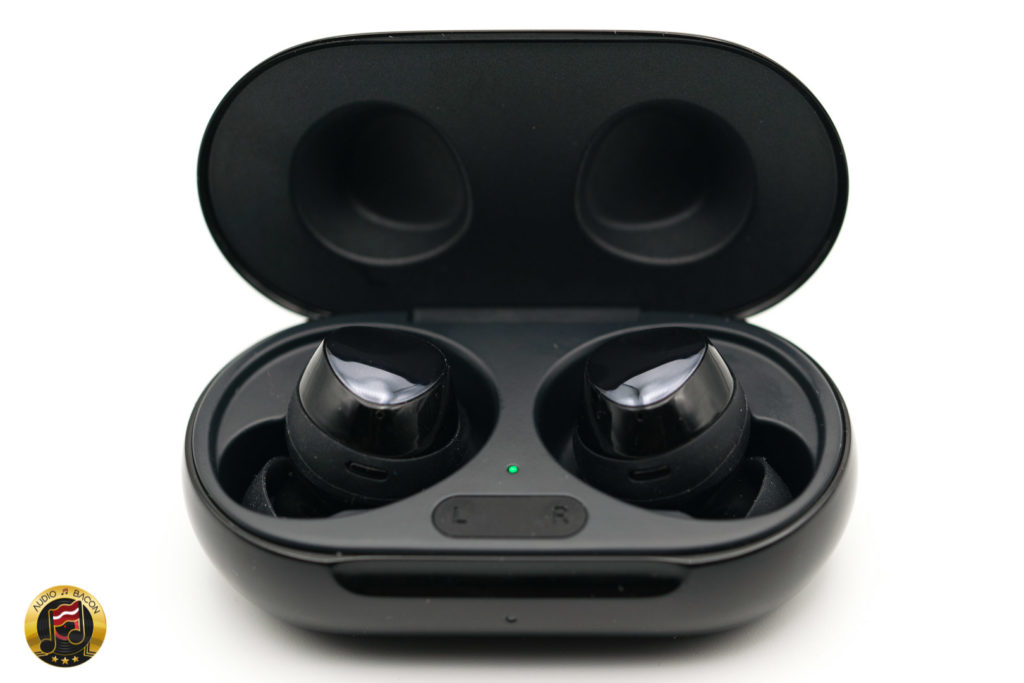 Setup
Much like the original Buds, you have to use the correct ear tips. If you find the sound a little sharp and thin, try a larger ear tip. As for the sound mode, make sure you download the Samsung Wearable app with the Buds+ plugin. As for the equalizer, either "Soft" or "Dynamic" will work. Soft will provide more warmth and density but is more veiled. While "Dynamic" is more open and energetic but is slightly sharper. I usually keep it on "Dynamic."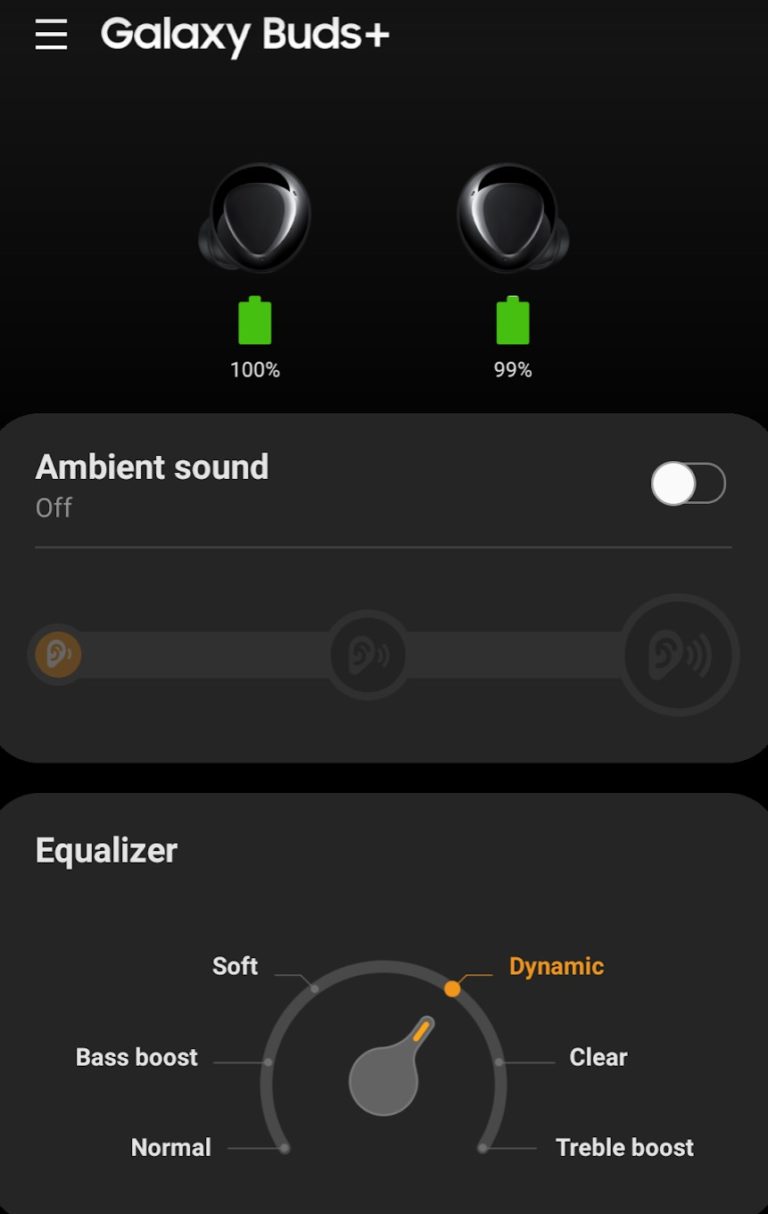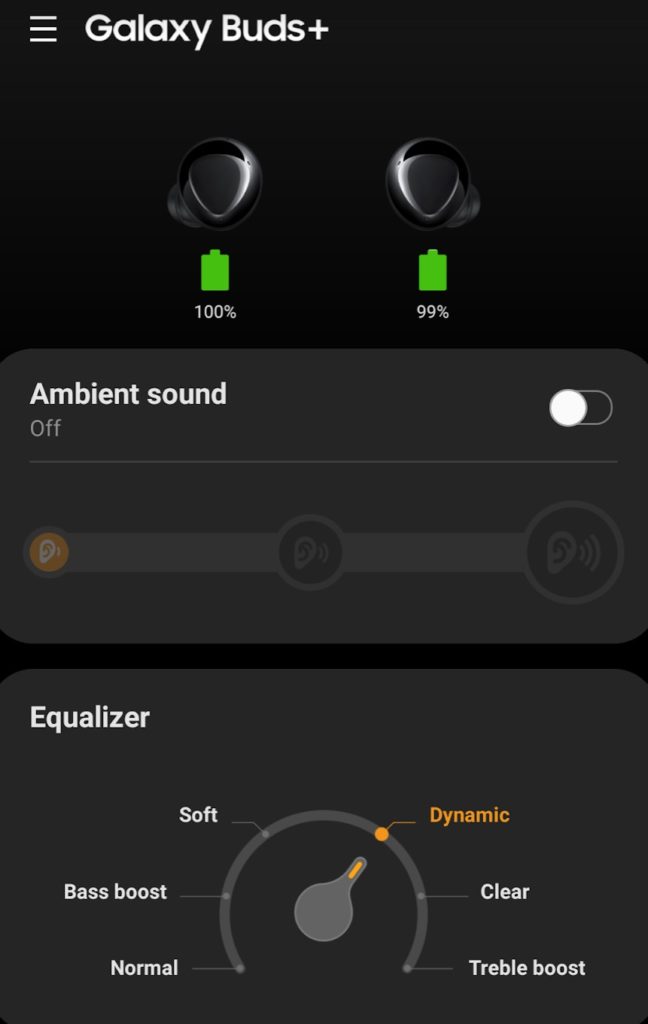 Sound
It's pretty easy to describe the sound of the Buds+. They're brighter than neutral and are amazingly detailed. There's a slight sharpness in the upper-mids but treble is stringy and shiny. Bass is pretty light – so you won't get much slam here, even in the "Bass Boost" mode. The acoustic plane is also very flat so don't expect a lot of depth or sculpting of the sound. Articulation is quite good, the music never sounds confused or messy – always clean and crispy.
Overall, a great earphone if you prefer a brighter, more energetic, and detailed sound. Nothing will have accurate tonal color. Even in the bass and soft modes, you won't get that natural warmblooded and woody sound. Its greatest strength is in revealing the lower-level details of your music.
Comparisons
Jabra 75t: The Jabra is meatier, punchier, and has more accurate warmth to the sound. Much better sub-bass and tonality. Both Galaxy Buds and Buds+ sound unnaturally cold and bright in comparison. I much prefer the Jabra to both Samsungs.
Samsung Galaxy Buds: The Buds+ have much better control and less of a veil. Both are pretty light on punchy bass, but the original Buds has more slam. But the bass on the Buds+ is more refined and clean. The original Buds are also warmer. The Buds+ is more precise, focused, and articulate. It's also more refined and more coherent overall. But I've found the original Buds to be more musical.
Who should buy this?
If you prefer a brighter more hyped sound, the Samsung Galaxy Buds+ will suit you. It'll dig deep into the details of your music and will make damn sure you hear every bit of it. On the flip side, it has some of the most gentle bass output out of all the TWS earbuds. Some will say it's non-existent.