Rankings
About the rankings…
You may not agree with any of them, and that's fine.
My preference is for not for boring neutrality or hyper-transparency – but a sound with proper timbre. So I tend to prefer a darker sound over a brighter sound. And the only way to evaluate timbre is by listening to real voices, instruments, and acoustic spaces in the REAL WORLD. Otherwise, your reference point (and opinion) will be unreliable. And unless you're a feral child, you'll have an idea of what "natural" sounds like.
The beauty of listening to all this gear (at the same time) is that you start to hear where everything falls. The value of an opinion is only relative to what one has heard. By indulging in mass comparisons, you'll get a better idea of tradeoffs and limitations. Once you've heard familiar recordings in its different flavors – you start to get an intuition on what was intended. The drawback, of course, is that it takes a lot of time (and a little bit of insanity).
Higher rank doesn't mean it's better – for YOU
Again, this is just a list of my personal best. None of these headphones were perfect. The top five do certain things exceptionally well and so depends on what qualities you value. I'm keeping those are a reference for various qualities. The bottom five are either ones that problematic, require a lot of EQ, or are "novel." These are the ones I've found to stray away from intent – but may appeal to some.
Also, if the earphones or ranked next to each other, they probably perform similarly. Please read the impressions to get an idea of which is a better fit for you.
Audio Bacon's Best True Wireless Earbuds
Active Noise Canceling (ANC)

There are only three ANC earphones on this list that I know of. The Sony WF-1000XM3, Apple Airpods Pro, and Edifier TWS NB. Depending on whether you have ANC on or off determines sound quality.


About equalizers...

Nearly all of these true wireless earphones required some kind of EQ for optimal sound quality. And all of them don't come with parametric ones. Some of the best sounding headphones are bright out the gate but are easily mitigated through EQ. On the other hand, some headphones simply don't EQ well no matter what you do. It really depends on software and hardware thresholds. An equalizer isn't a silver bullet.


Foam tips

To keep things simple, I only used stock tips for this review (with the exception of the Sony WF-1000XM3). I do plan to re-evaluate with Comply tips in the future. It may be enough to tip the rankings a bit - since many of these earphones could benefit from foam tips.


Updates

I'll update this list as firmware and other discoveries are made. If you'd like me to add something to the list, let me know in the comments. If there are any inconsistencies, let me know and I'll reevaluate (it happens).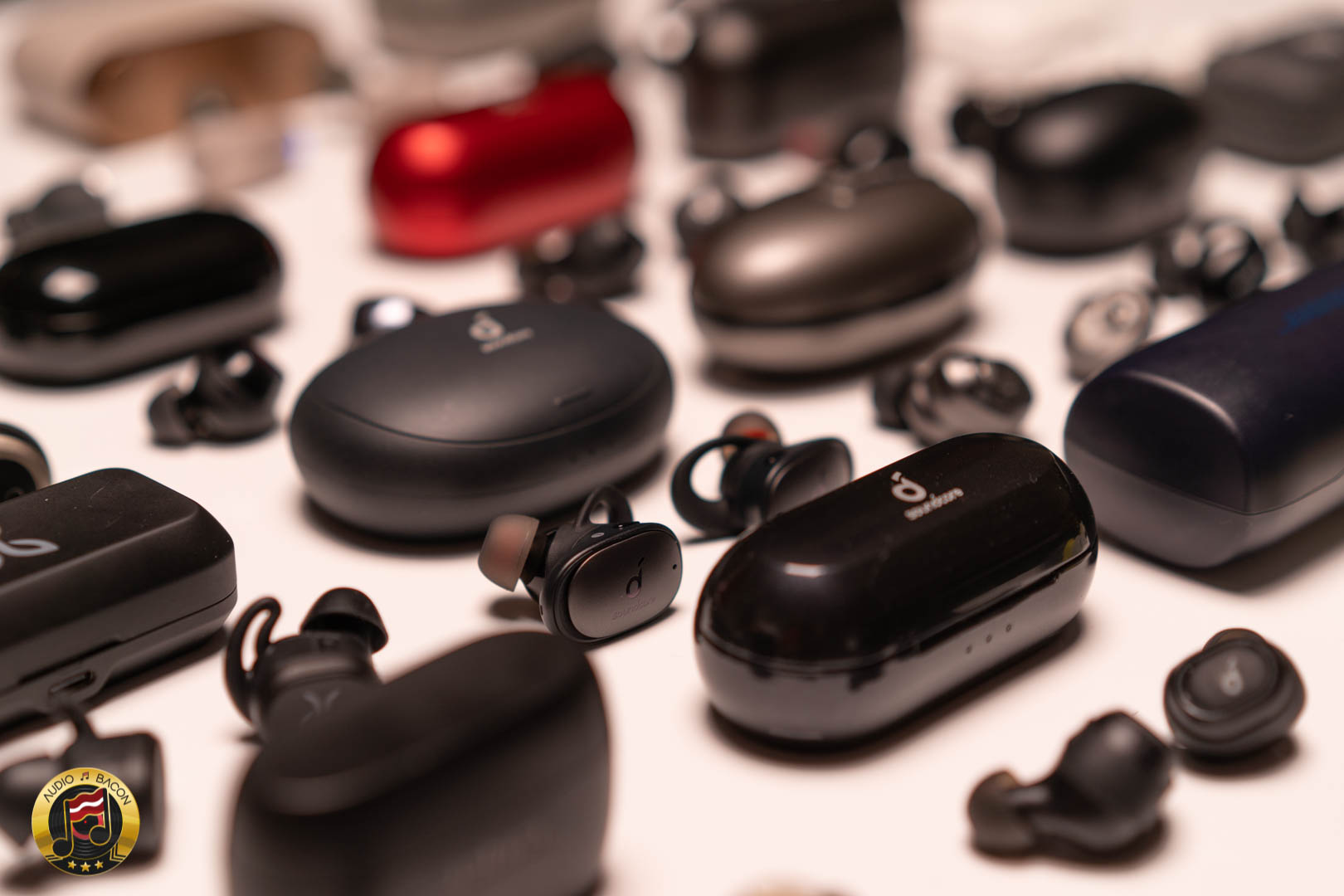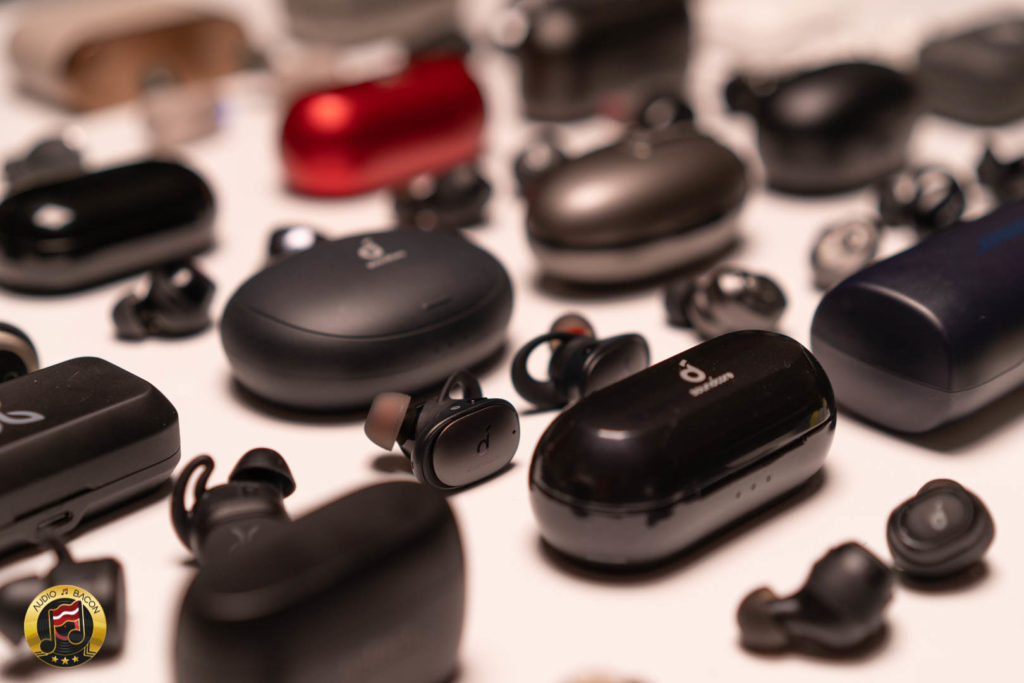 ---
Sound Profiles
For those looking for a specific type of sound, here's a rough guide. I'll refine and organize when I find the time. In no particular order:
Bass
Neutral
Resolution & Transparency
Warmth & Timbre
Easy Listening – For those who are more sensitive to brightness.