Sony WF-1000XM3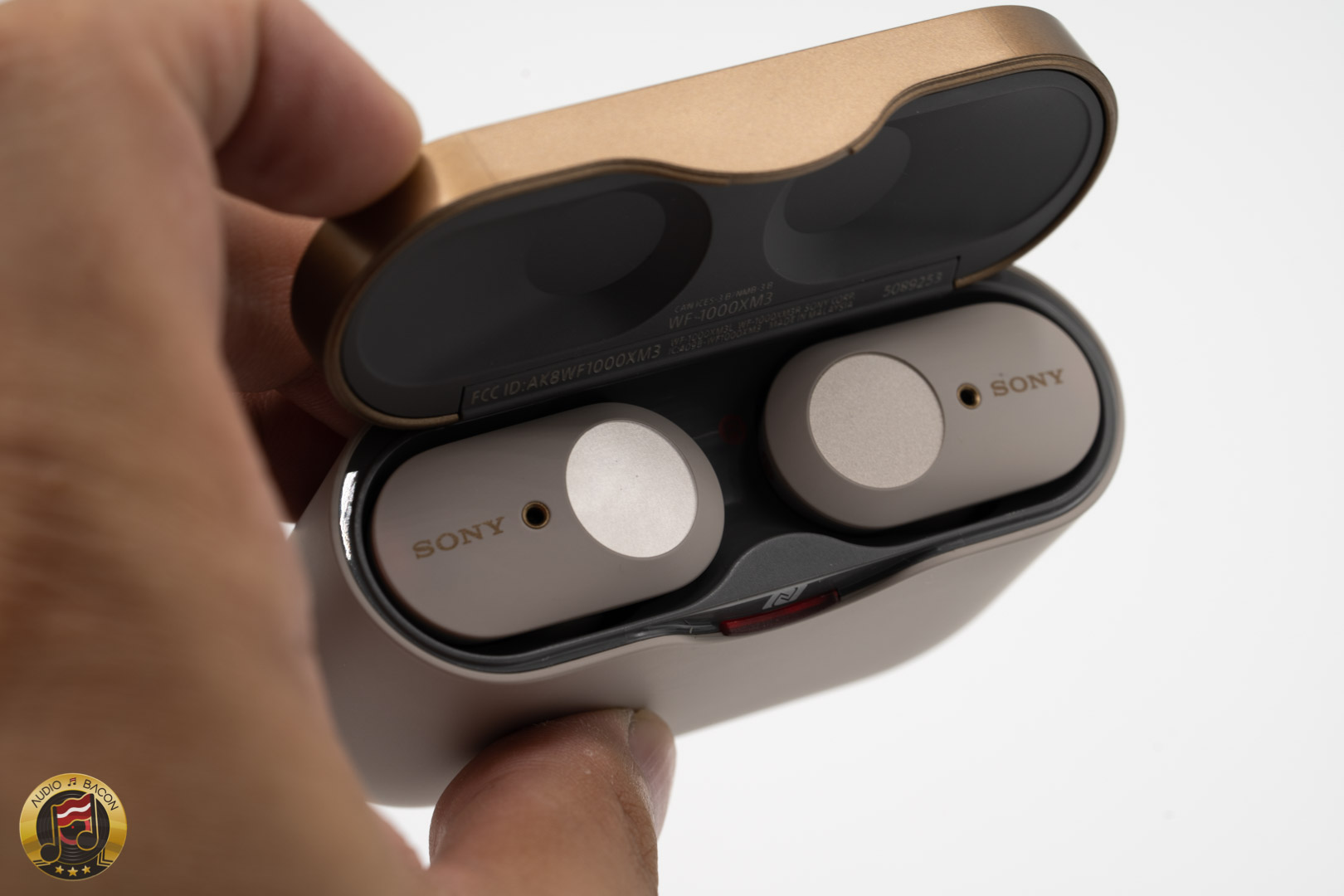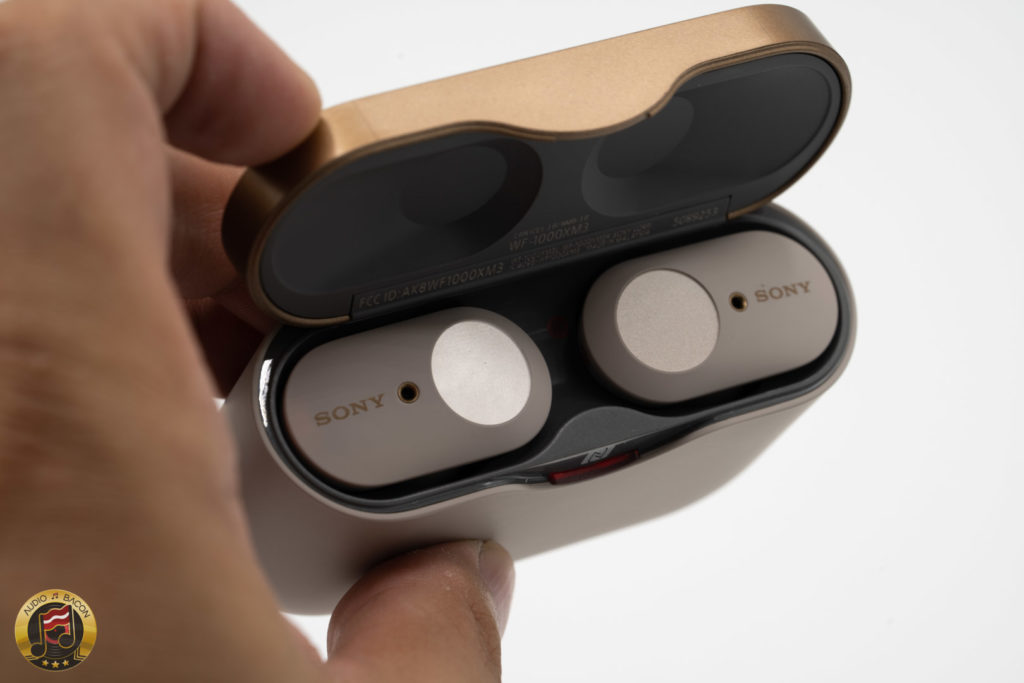 Setup
Firmware: 2.1.0
App: 6.1.4.
I didn't think the Sony WF-1000XM3 sounded that great out of the box. I changed out the tips for some Comply and adjusted the EQ settings in the app to get maximum performance. I've also turned off "adaptive sound" and "DSEE HX" and left "Ambient Sound" on. For some reason, the sound is tighter and more detailed when active noise canceling on.
I still need to do some tweaking with the ambient mode set to on. Just tailor it to whatever sounds good to you.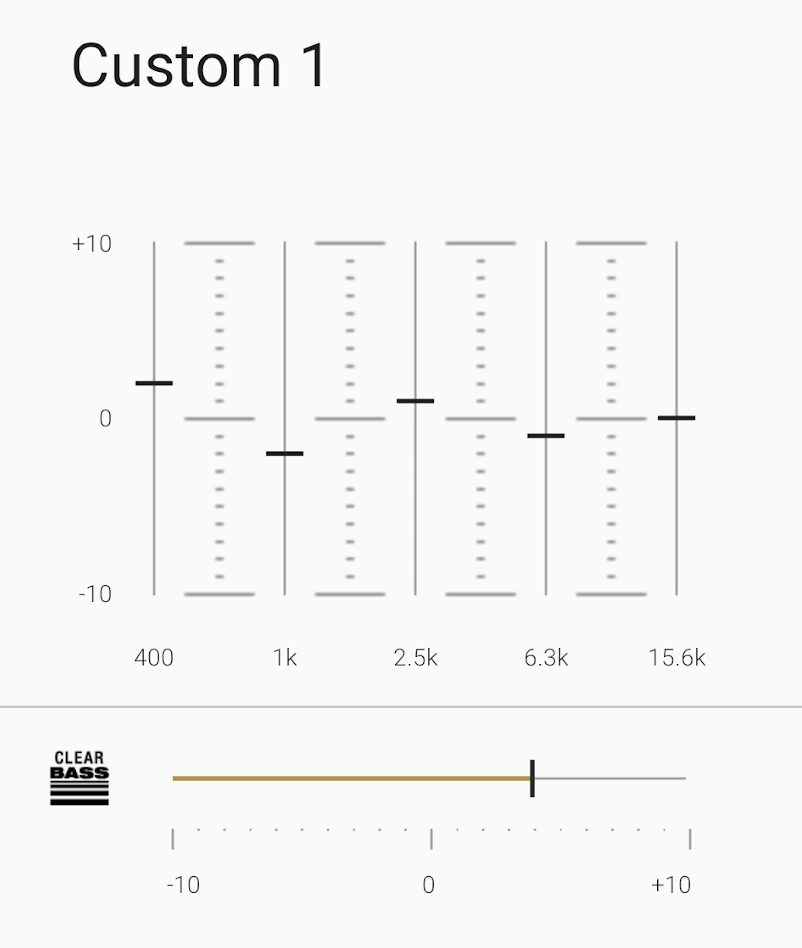 Sound
There's a rosiness and "beauty" to the sound of these true wireless earphones. Aside from some of the strongest bass I've heard, it has fantastic transparency and detail. The sound is clean, crystal clear, and overall very balanced. In fact, it has some of the most forward and insightful mids. And it does so while promoting a more relaxed and smooth sound.
The Sony WF-1000XM3 is cozier than it is brilliant – almost dreamy. Focus and imaging are soft and not super crisp or refined. Cymbal crashes sound a bit rolled-off and trumpets don't have the proper textures – but there's something to be said about the easy listening experience. It almost sounds "vintage."
The soundstage is modest and there isn't a lot of brilliance or speed. It's not snappy sounding earbud. The tone is more of a pink-brown rather than a grey or a golden hue. It's not a tonal hue I hear often. It's not really warm, or cold…or dark. Otherwise, timbre is decent. Delineation is pretty poor – so sometimes the sound is mushy and grouped. You'll get a random helping of soul here and there – but it has more of a glaze and chill sound. It's more liquid and soft than it is tangible and tactile. As far as control, articulation is good.
Overall the WF-1000XM3 is smooth, detailed, punchy, coherent, analog-ish. It has enough "truth." In a way, this earphone is a crowd-pleaser. It doesn't do one thing terribly enough to distract you.
Comparisons
Jaybird Vista: The Jaybird has better focus, timbre, tone, and shape. There are more mold and color to the music. It's also more assertive. The Sony sounds a little too soft and mushy. Everything just sounds overly cloudy around the edges. Sony wraps around your head more but has looser articulation.
Samsung Galaxy Buds: These two have very different signatures. The Sony is smooth, gradated, and warmer while Samsung is leaner, more detailed, and treble present. The Sony also has a broader sound.
Master & Dynamic MV07 GO: The Sony has much better bass and larger image than the M&D. The M&D is slightly warmer but far more resolving. The Sony is cleaner and more open whereas the M&D is meatier, more dynamic, and more exciting.
Sennheiser Momentum True Wireless: The Sony is just a better performing earphone. In comparison, it's more transparent and naturally toned.
Soundcore Liberty 2 Pro: The Soundcore isn't nearly as smooth but has much higher tonal quality.
Edifier TWS NB: The Edifier has a cozier and more "live" atmosphere and is tonally denser.
Soundcore Liberty Neo (Original): The Soundcore actually sounds more natural, but doesn't have the lifelike resolution of the Sony. The Sony has a fatter, less focused sound, but more analog and has more "cushion." There are no stringy, hard edges to the sound – and it lacks a bit of shine. It is easier to listen to but isn't "accurate." The Sony has a much bigger more "glamoured" sound – but the Soundcore is more believable. It wants to make everything easier to listen to. FWIW, the Soundcore sounds closer to the reference system.
1More ANC: 1More has more dynamics, bass, and truer tonal saturations. But is a bit messier in its articulation. In ANC mode #2, the bass seems to overpower and bend the rest of the space. There's something really jarring about the 1More. The 1More sounds right and wrong. There's a natural color but the coherence and image are confusing. The Sony just sounds "good" without any glaring faults. Although timbre isn't as accurate, the music just glides more naturally with the Sony. The 1More is tighter and more focused, the Sony more forward and "fat."
1More Stylish: Imaging is actually clearer on the Stylish, but it sounds much muddier in comparison. The Stylish is also much flatter sounding with fewer tonal variations. The Stylish still sounds more coherent, however.
Jabra Elite 75t: The Jabra is grainer and sharper but more vibrant with a punchier bass. It's also more tactile, especially in regards to stringed instruments. The Sony is more analog and lifelike in its smoothness. Jabra has crispier and more accurate treble. The Sony's treble isn't very accurate, but instead a bit soft. The Jabra sounds more piecewise and disconnected in imaging. Sony is more coherent and "organic" sounding. Bass is more pronounced on the Jabra.
Side Notes
One of the easiest earbuds to pair to my Pixel 3.
Turning ambient sound control on seems to warm up the sound – but fuzzies up everything. In a way, it smooths it out a bit making the sound more analog.
Who should buy it?
The Sony WF-1000XM3 is a "safe bet." It has enough tunability to get it to sound how you'd like. However, its treble and ability to delineated will be limited. It's more of a smoother, more graceful sounding, high-resolution true wireless earbud. It won't be the most tangible or dynamic – but it'll be easy to listen to.