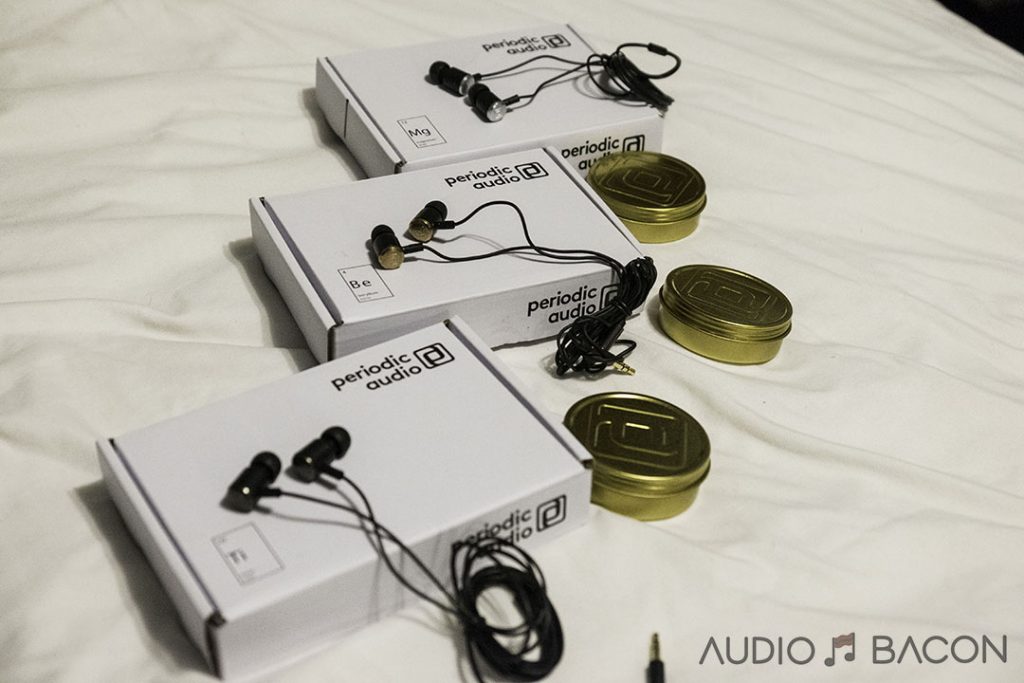 I actually went to a Medical Magnet high school in Los Angeles, which focused heavily in the sciences. Although I did melt the footer off the graduated cylinder, I had a knack for chemistry and was intrigued with beautiful, and sometimes, explosive mixtures. Each element had their characteristics and their place in the world. So when I saw these Periodic Audio guys in the white coats at the SoCal CanJam 2017, that brought a smile to my face. It was relatable and sparked a shared curiosity of the audible differences between different materials in headphones.
Just wanted to say…I actually own this shirt: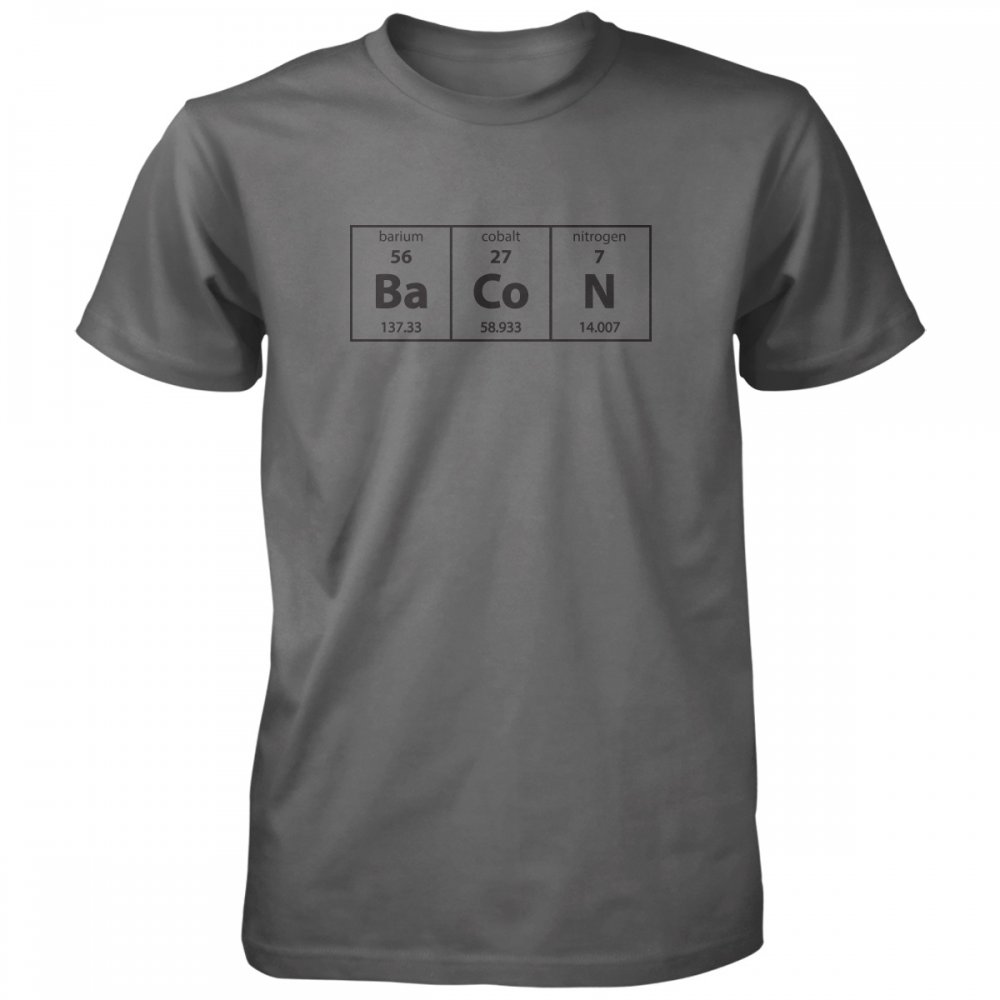 Before I dive in, it's important to mention what this new company aims to do in this space:
In June 2016 we got together with a singular vision: make high quality portable audio products, with the focus only on the products.  Don't spend money on anything that didn't add to the central promise of an in-ear monitor: great music wherever you go.  We sum this vision up with three words: Portable Audio Excellence.

With over 140 years of combined audio-centric development experience for dozens of high end brands, we set out to execute on our vision.  The Periodic Audio products are our interpretation of what is required to take your music with you when you are out of your house, and out of your vehicle.  Inconspicuous, convenient, and high quality.  Portable Audio Excellence.
Having listened to a bunch of IEMs (many above $1,000) at the show prior to the Periodic Audio booth, I wasn't sure what to expect. Going through the entire Periodic line, I heard something special about the Beryllium (Be) IEMs. My first thought was "Sounds pretty damn good. $300 seems cheap." I've requested a demo and Sue Toscano was kind enough to send me their entire line of IEMs for my listening pleasure.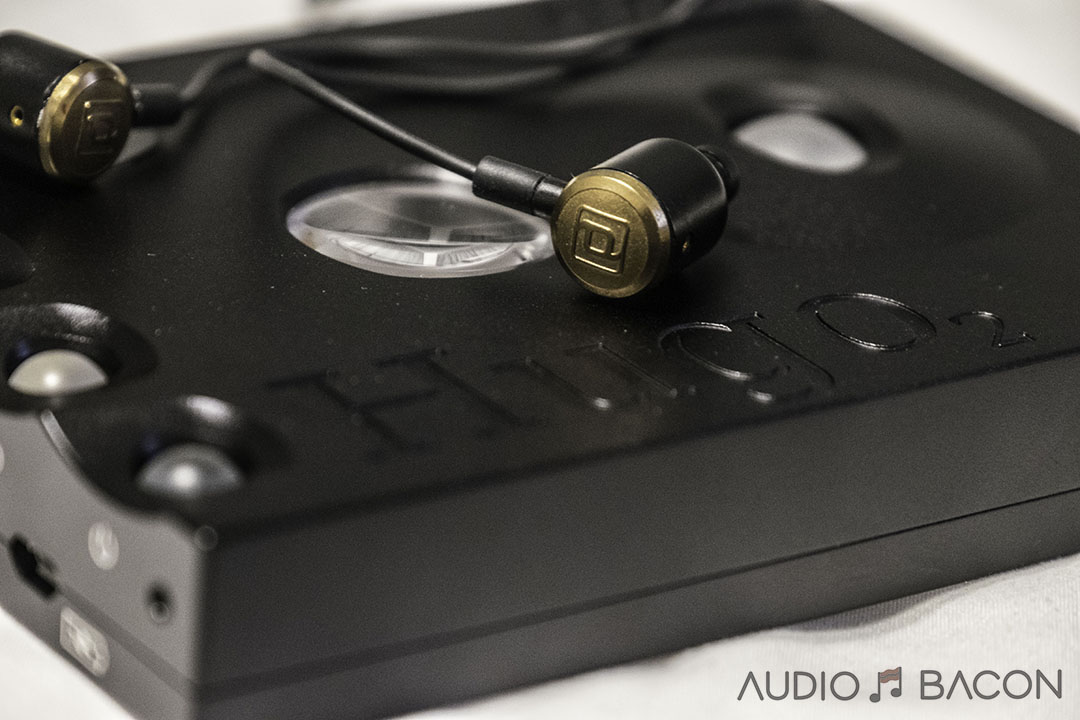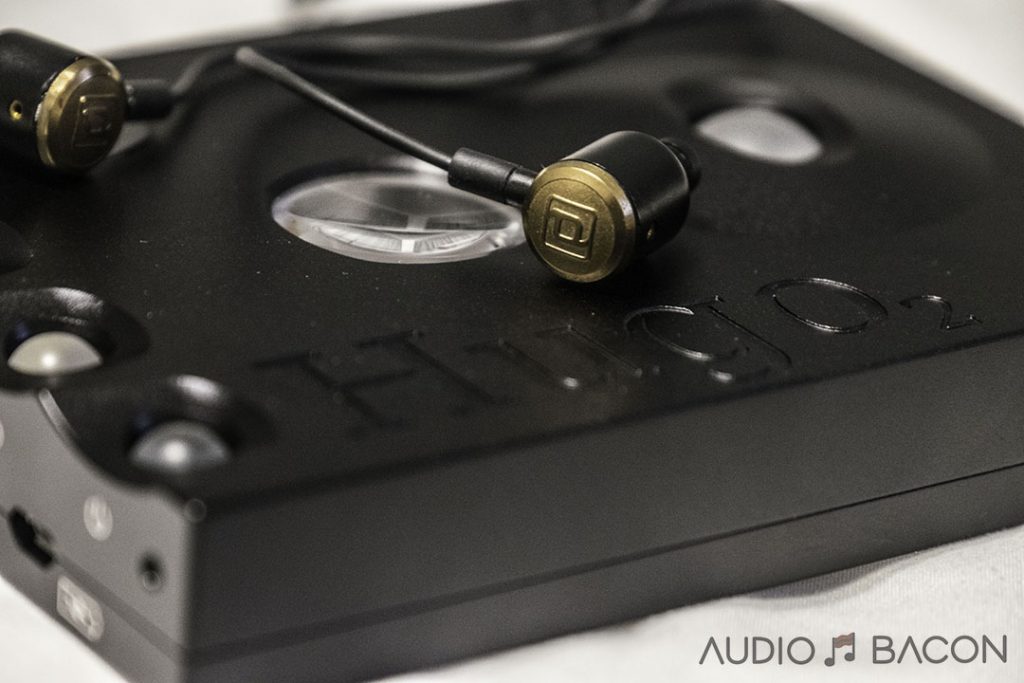 Sources
Chord Mojo
Chord Hugo 2
Chord DAVE
Google Pixel smartphone
Samsung Galaxy Note 8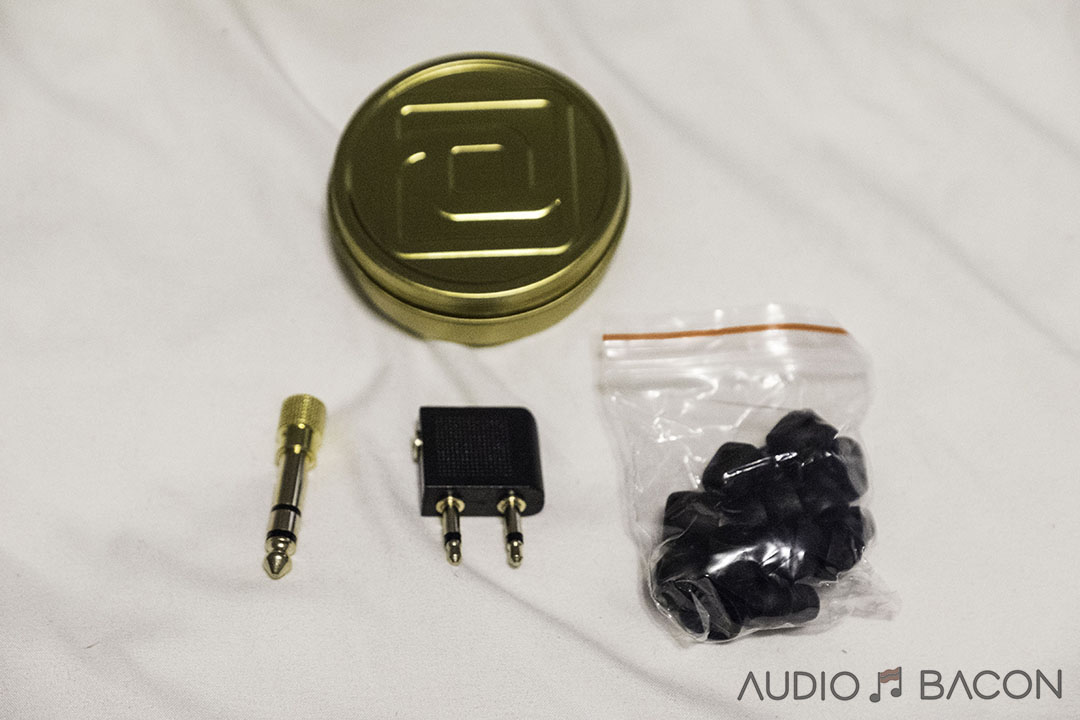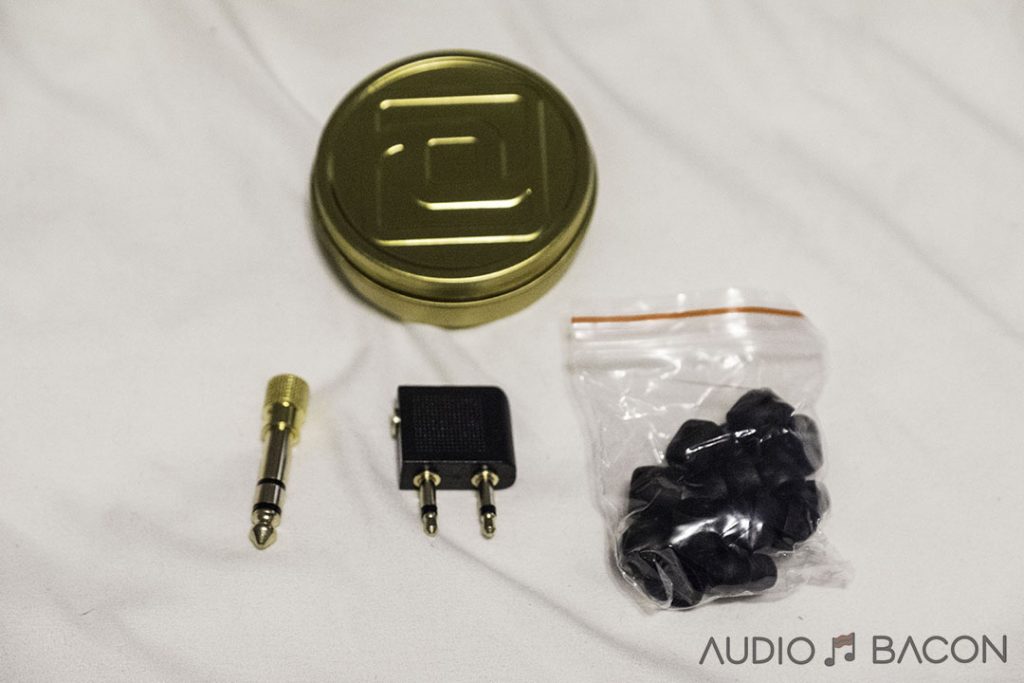 Packaging, & Accessories
As mentioned in Periodic Audio's vision, money was spent on what's important which is portability, sound, and comfort. Although I do appreciate a well-packaged presentation (primarily for gifting), I would prefer manufacturers to spend money on the product itself. I don't care if it comes in a cardboard box with packing peanuts. Ok packing peanuts suck, but you catch my drift.
That said, the packaging and contents of all of the Periodic Audio IEMs are minimalistic.
A simple cardboard box with the appropriate element labeling and slotted foam insert.
A light-weight, gold-plated storage tin
3 pairs of double-flange silicone tips (S, M, L)
3 pairs of single-flange silicone tips (S, M, L)
3 pairs of foam tips (S, M, L)
Airline adapter
3.5mm to 1/4″ gold-plated adapter
Build & Comfort
All IEMs are 32 ohms and have a single dynamic driver. As for the IEMs themselves, the only way to distinguish between them are the rear colored caps with the Periodic Audio logo engraved.
Magnesium – Black / Dark Grey
Silver – Titanium
Gold – Beryllium
Build Quality
To reduce pressure load, there are two bass ports on the top and bottom of the nozzle of the polycarbonate buds.
The build of the IEMs themselves don't feel like a premium product but feels robust enough for everyday use under various conditions. I've taken them hiking, to the gym, and coffee shops with no quality control problems.
Microphonics were audible but when wore over ear it wasn't much of an issue. I wouldn't really recommend them for active listeners. Luckily I'm a lazy bum who spends most of his time in front of two speakers.
The right and left channels are color-coded (red/black) on the driver port themselves. This could be tough to distinguish in low-lighting but I typically knock out some of my magical ear "dust" from the tips before I insert them anyway. TMI, I know.
Cables are rubber coated at 1.4m with a butyl strain relief at the non-detachable earpieces.
As part of their vision, these IEMs are built for musical enjoyment and don't include an inline microphone or remote. This may irk some who still speak to humans on the phone. I prefer text so thus align with Periodic Audio's vision.
In any case, Periodic Audio was confident enough to offer a 5-year warranty. Off the bat I'll say, what these IEMs lack in luxurious appeal, they make it up with fantastic sound and comfort.
Comfort
I had no issues with comfort, especially with the T400 Comply tips. The bullet earpieces are lightweight and easy to insert. I've never had the buds fall out during my long listening sessions or even while jogging. No irritation on the outer ear as well.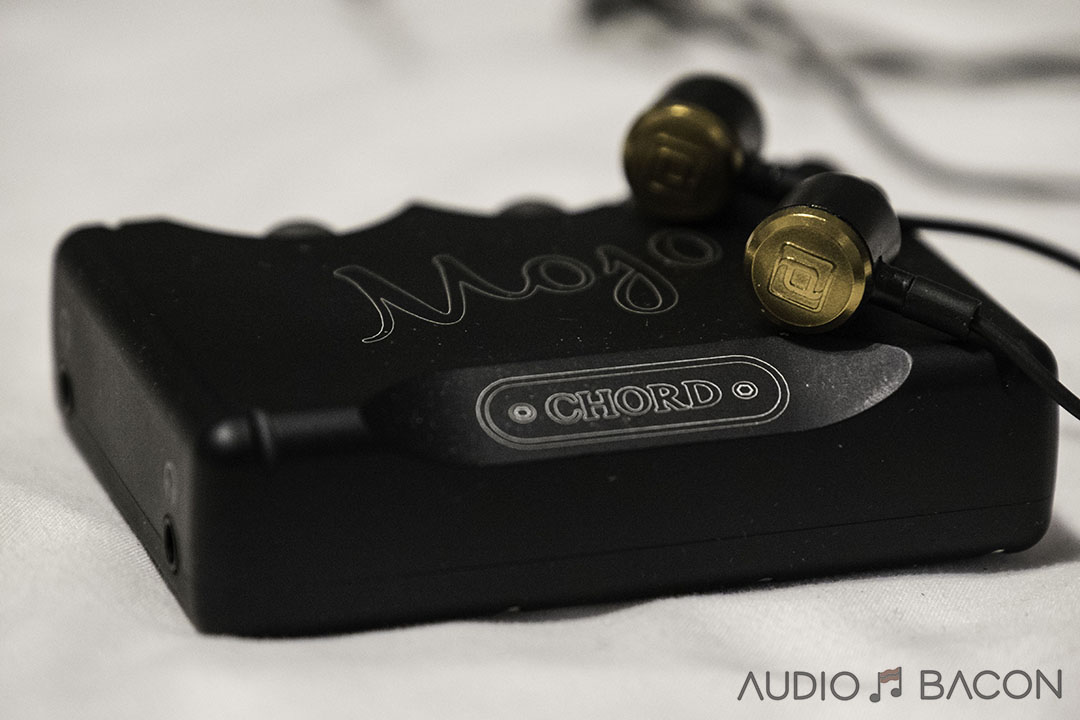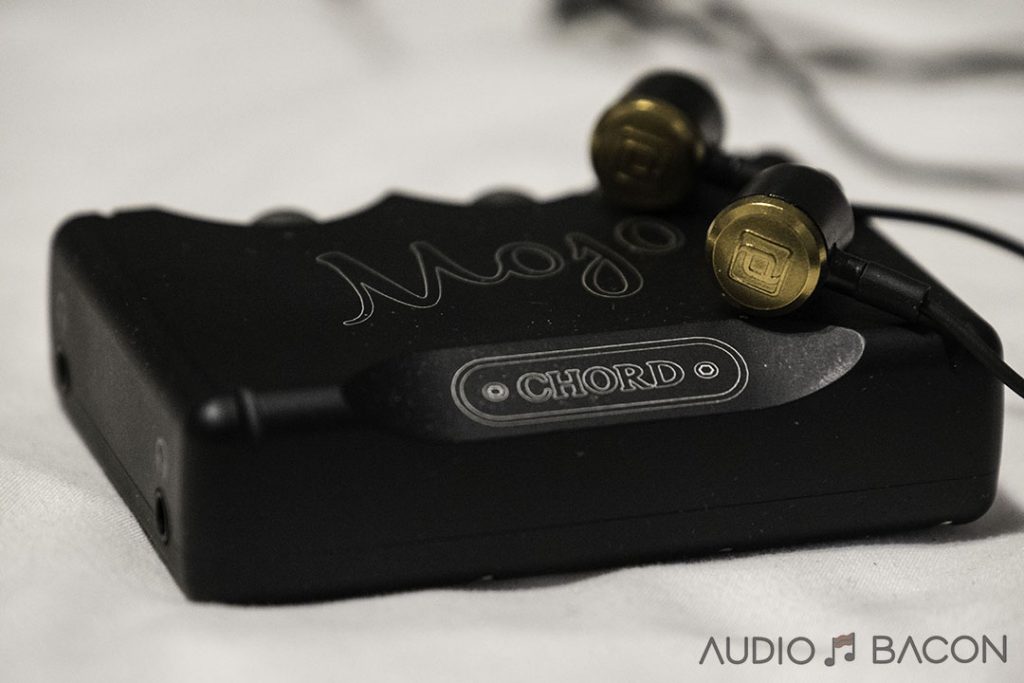 Sources and Amplification
Sensitivity

Mg – 101dB
Ti – 96dB
Be – 100dB
Generally speaking, a better DAC will provide you with more resolution, smoothness, and a more lifelike listening experience. Amplifiers generally provide a more dynamic listening experience with greater soundstage depth/width/height, lower noise floor, detail, slam, and body.
The Mg is the most sensitive IEM and will work fine with smartphones and less powerful DAPs. Using better sources/amps didn't improve the sound fo the Mg significantly from my listening but helped the Ti and Be scale accordingly. The Be actually sounded great even on a smartphone but the Ti seems to require a more decent amplifier. The (pricey) Chord Hugo 2 seems to be a great all-rounder in this respect.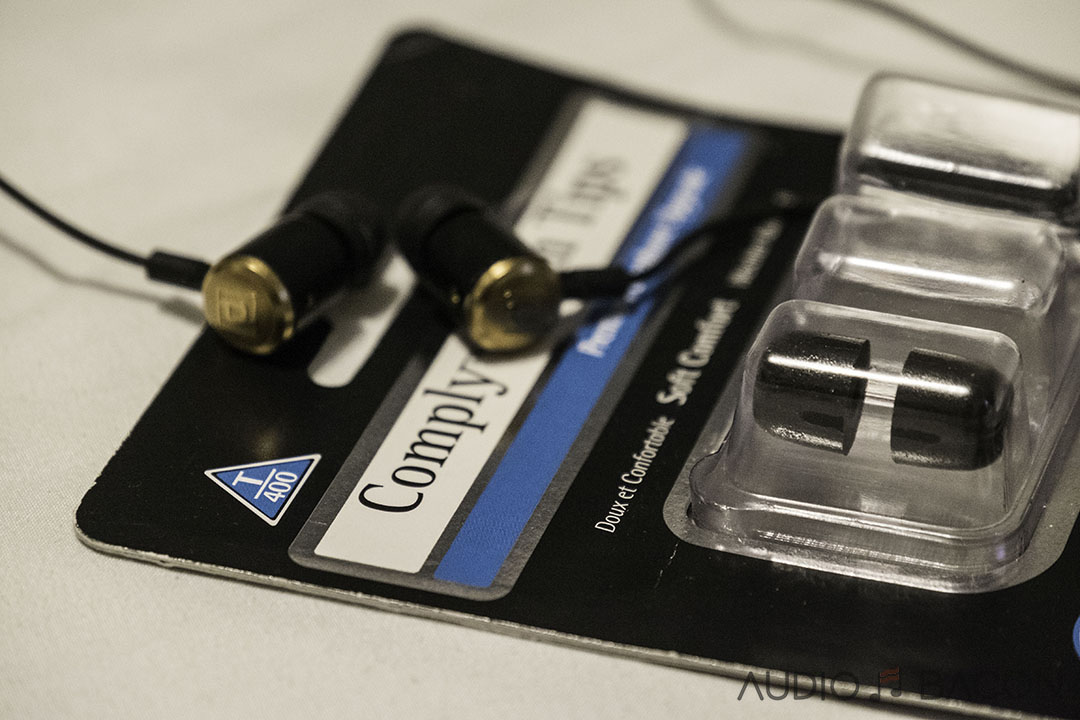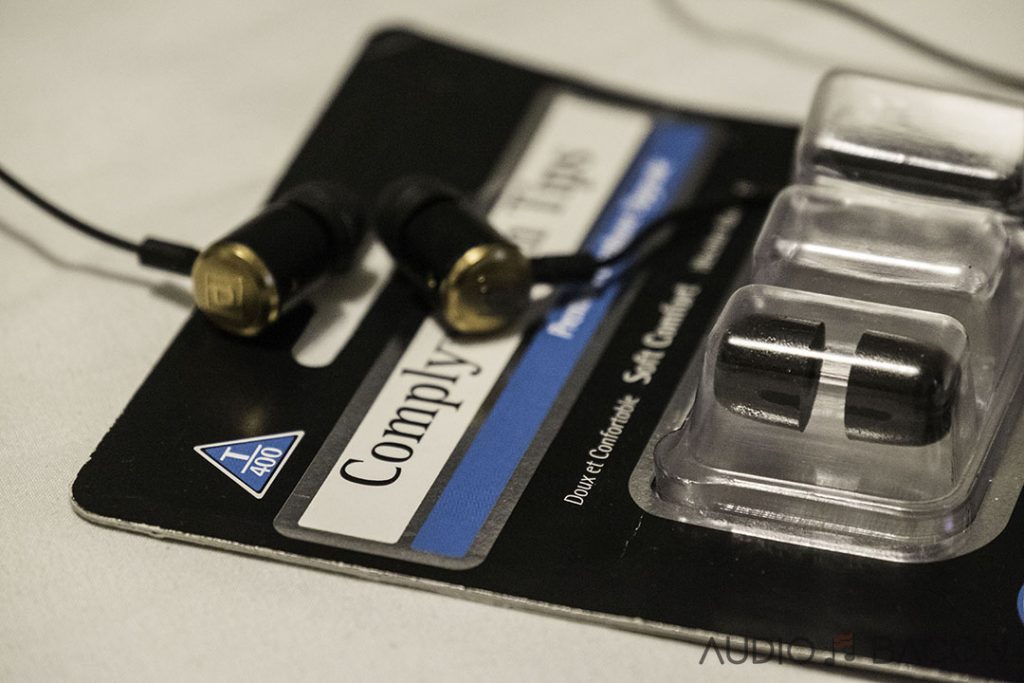 Tips
Tips could affect isolation, comfort, as well as the acoustics of the IEM. Everyone's ears are different.
Foam generally provides better isolation and typically a deeper tone while single-flange silicone tips offer less isolation with a more open sound. Double-flange is a bit in-between. The two bass ports/vents also don't help with isolation but I wasn't bothered at all for normal use. While music is playing, I don't hear anything from the outside even with single-flange tips. Pick what works for you.
FWIW, I enjoy the extra body and isolation the Comply T400 tips provide for the Ti and Be and used them for most of the review.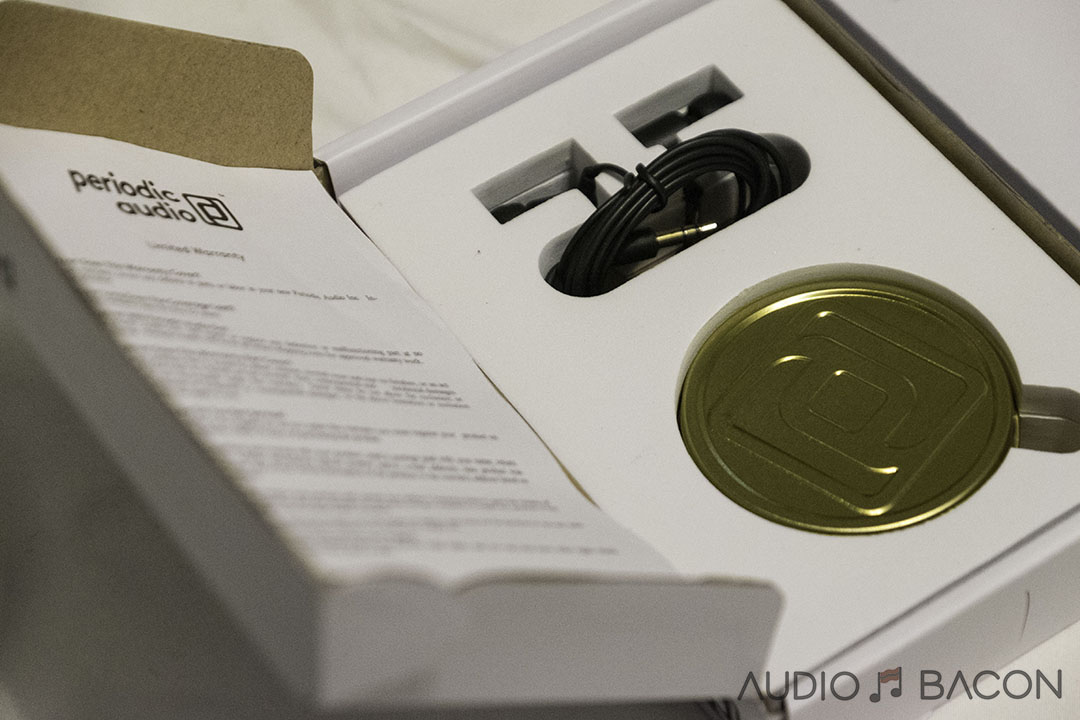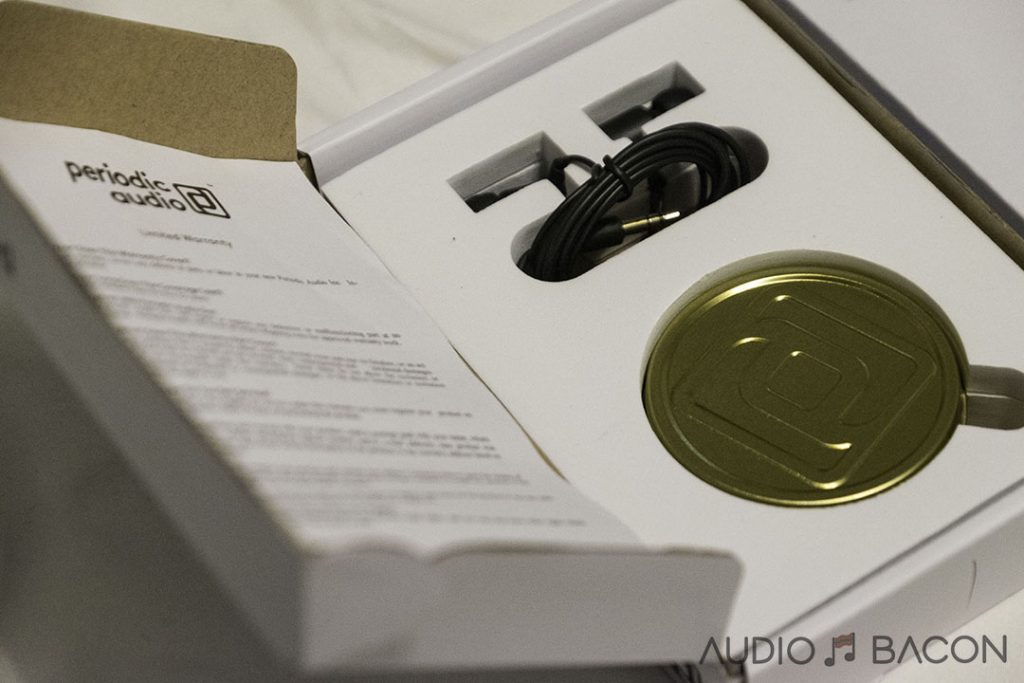 Sound
Music
The Boxer – Simon & Garfunkel
Halftime – Nas
Halo – Lotte Kestner
Just a Little Lovin' – Shelby Lynne
An Buachaillin Ban – Kronos Quartet
Coro – Ryuichi Sakamoto
California King Bed – Rihanna
Organ Donor – Dj Shadow
Funky T. – Steve Turre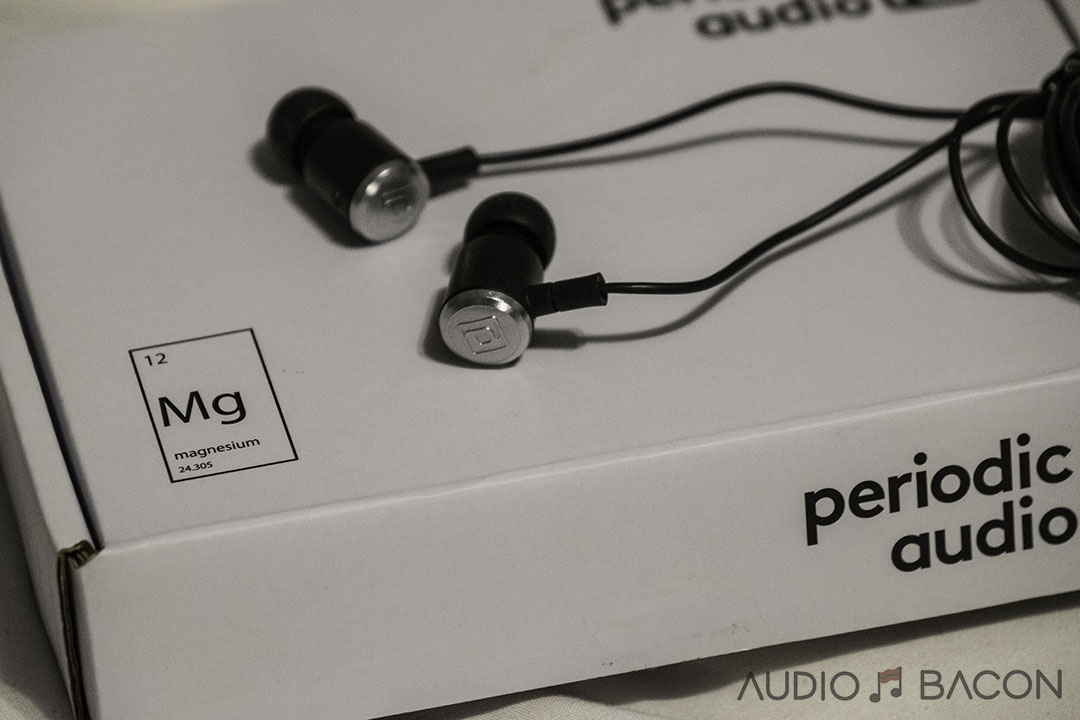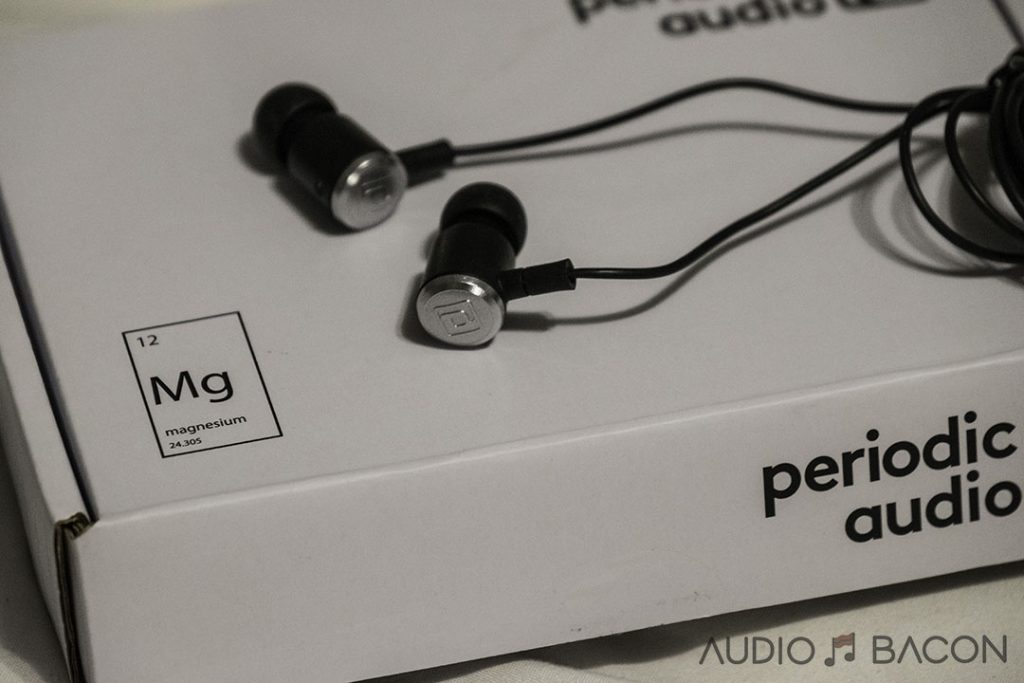 Mg – Magnesium ($99)
Magnesium Diaphragm

High magnesium content alloy (96%)
Low density = great damping
This is the warmest sounding IEM of the bunch. The first thing I noticed was the sheer amount of textures, which is usually a trait reserved for higher-end IEMs. Bass plucks have a tactility and "twang" to them. The tonality and timbre were quite accurate, at the expense of resolution and refinement. Voices, drums, and piano are all convincing. However, this lack of clarity does make it a bit less lifelike but musical enjoyment factor is still high. The Mg is sweeter and has a humanistic, cozy tone with a healthy amount of bass weight. Soundstage is a bit narrower providing a more intimate sound.
The Mg is a warm-blooded and rich IEM that provides enough acoustic grip and clarity to avoid sounding audibly muddied or smeared. There's still a sense of atmosphere and cohesion between the musical components. Overall a very easygoing, toe-tapping, and emotive IEM and possibly the best I've heard in this price range. It's also super easy to drive from my smartphones.
vs. Ti and Be

Both the Ti and Be have much quieter backgrounds.
Ti and Be have tighter and more gradations in the mids and lower mids. Mg provides more bass weight and low-end textures, however.
I enjoyed voices more on the Mg than the Ti. The Be provides the perfect amount of body, resolution, and warmth.
The Mg doesn't delineate as well as the Ti or Be with some bleeding in the mids to the lower and upper regions.
Lacks the detail and clarity of the Ti. The Mg just doesn't have the air around the actors.
Ti has more treble edge, which is nonexistent on the Mg.
Ti and Be have a much more dimensionally expansive sound. The Be lacks the depth and layering of both the Ti and Be.
Contouring is superior on the Ti and Be. Voices and instruments have more apparent outlines and are better focused. Outlines are a bit fuzzier on the Mg.

Matchability

I preferred the Mg on the Hugo 2, DAVE, and all the smartphones (Pixel and Note 8). It sounded a bit thick in the lower-mids with the Mojo.

Genres

Rock
Hip-Hop
R&B
Jazz
Pop
Reggae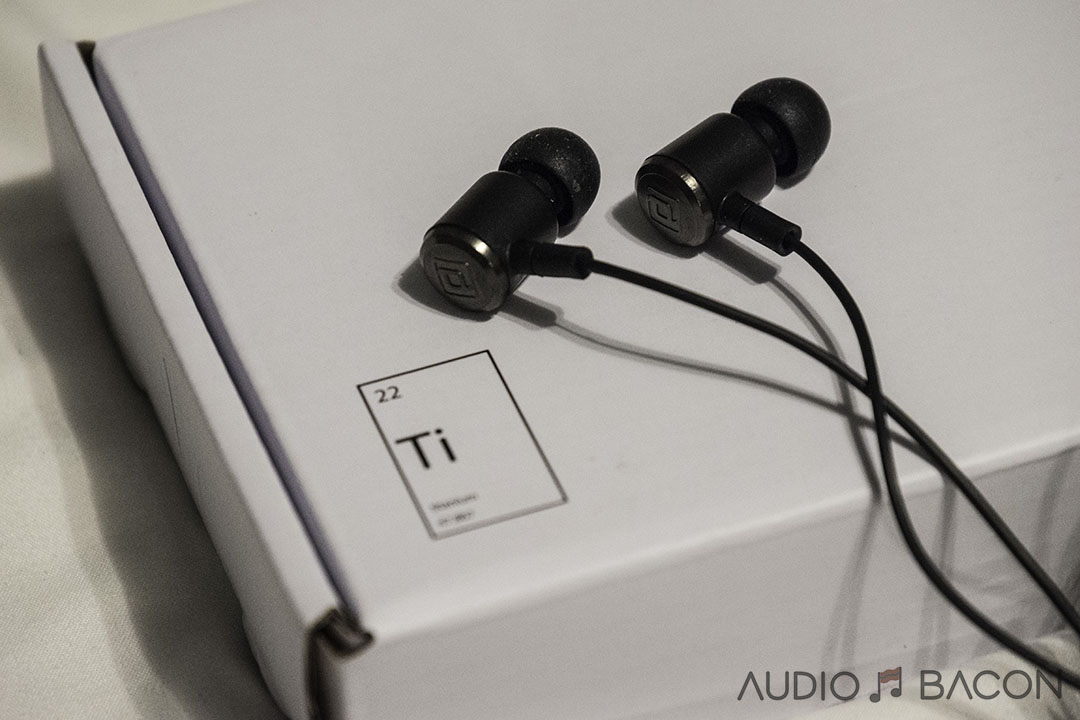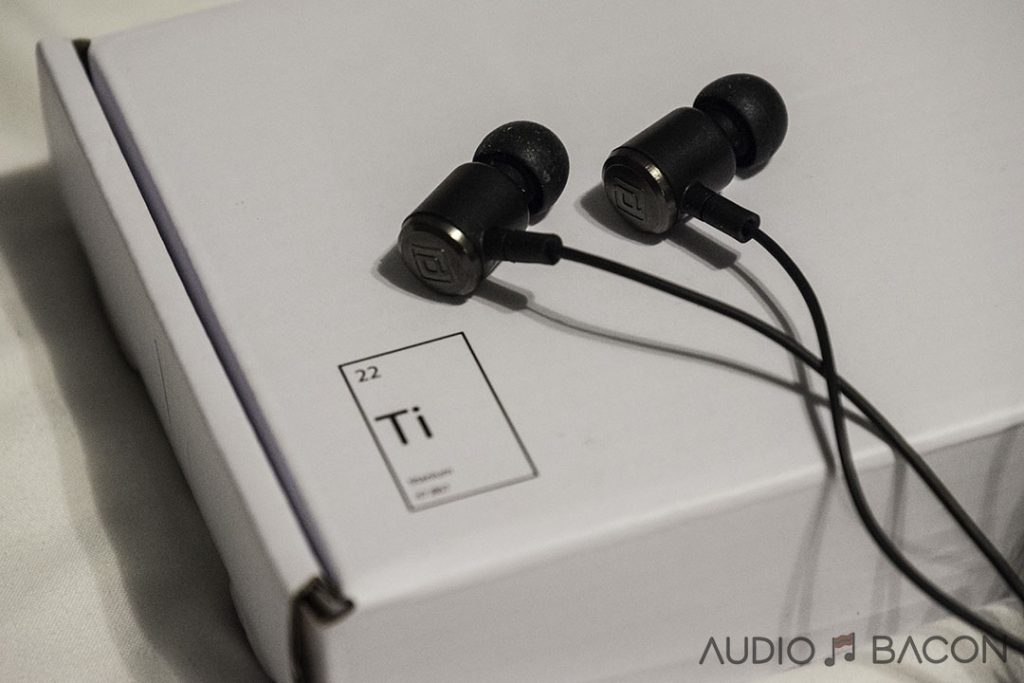 Ti – Titanium ($199)
Titanium Diaphragm

Stiffer material = cleaner, more uniformity (less phase lag), and faster
This a dead quiet IEM with incredible soundstage focus. It's tonally clean sounding and provides clarity and solidity across the entire spectrum. String plucks are wonderfully fast and clearly defined and cymbals shine gracefully. It has plenty of sub-bass resolution but might not have enough weight for some ears. Overall a very cool, transparent, and brilliant sound with clear aural gradations. I was impressed with the spaciousness from such tiny buds. There wasn't any problematic bleeding and voices and instruments are given their own acoustic space to sing. There seems to be a very narrow range where hissing/sibilance occurs but isn't noticeable for most of my listening sessions.
With its depth, dynamic thumps, and pristine articulation, this V-shaped IEM provides an energetic, airy, and revealing presentation.
vs. Mg and Be

The Ti is much cleaner sounding than the Mg.
All these IEMs have this tactility to them. Very nice.
Provides an incredible level of separation and layering over the Mg.
The almost polar opposite (tonally) to the Mg but sounds close to the Be minus some coherence, smoothness, and roundness.
Ti seems to have a wider and slightly deeper soundstage vs Be. The Mg is pretty narrow and flat in comparison to both.

Matchability

I actually enjoyed this IEM on the Chord Mojo quite a bit. There's a slight compression of soundstage but it adds a bit more weight in the mids and lower mids as well as some textural presence.

Genres

Sounded pretty good with all genres, but didn't quite have enough warmth for rock/jazz for my tastes.
Sound incredible with acoustic and electronic.
Although V-Shape doesn't favor classical presentations, I thought it sounded great.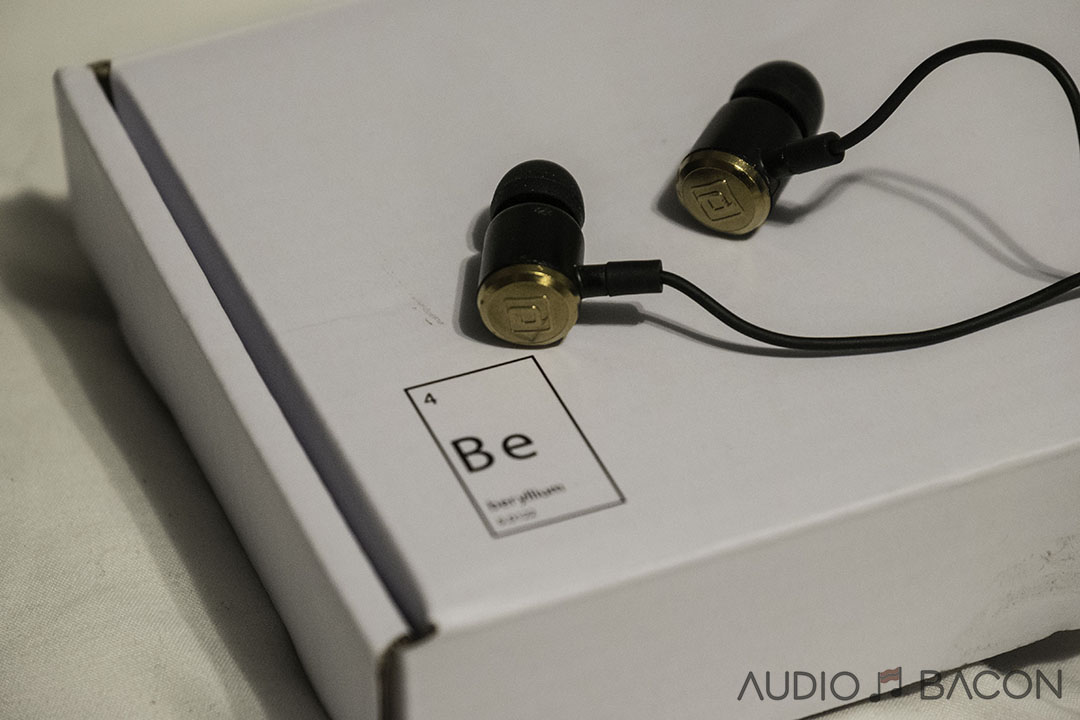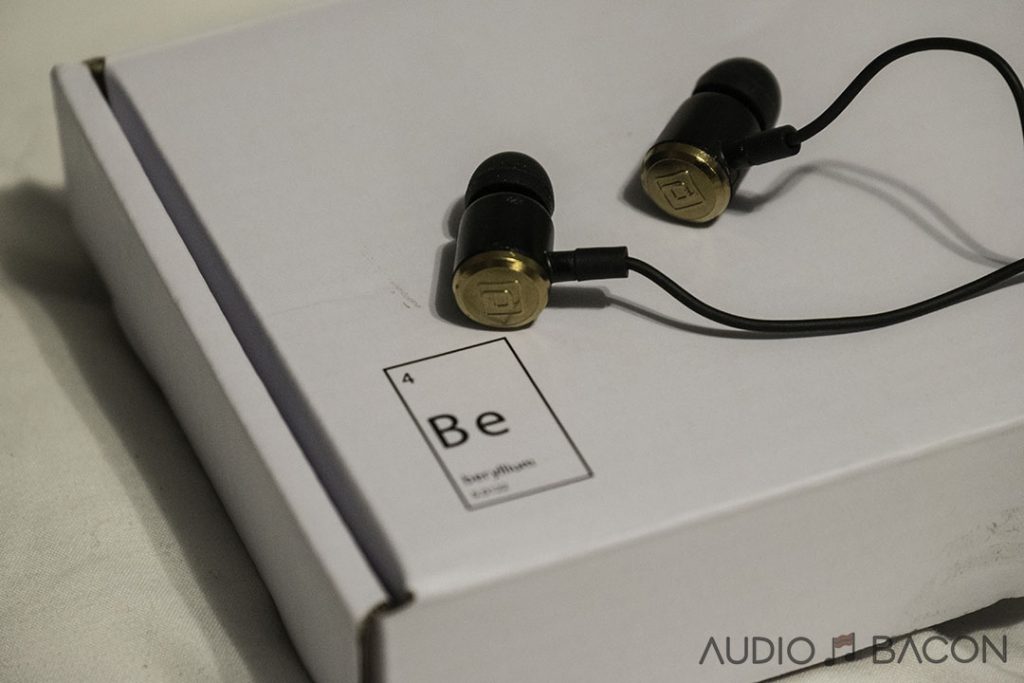 Be – Beryllium ($299)
Beryllium Diaphragm

98.5% pure beryllium with a bonded PEEK surround
Low Density = great damping
Stiffer material (Stiffer than Ti) = clean and fast
I haven't heard the Be since almost a year ago so it was interesting to revisit. Happy to say, it was reminiscent of my first listen. There are a rightness and balance to its overall articulation and acoustic signature. Beryllium an incredible metal for headphone use (we all know about the Focal Utopia). It provides a proper level of damping and an extraordinary level of speed that provides precision and relentless articulation (which is apparent from the first few seconds of listening).
It's neutral-ish with a thin layer of warmth (wouldn't mind more) and doesn't color the sound in any obvious way. It's not overly lean or warm. There's a ton of dimensionality and detail while still maintaining a cohesion and musicality. It has the perfect amount of bass detail, tightness, and weight. The midrange is not recessed or too far forward and trebles sparkle with fantastic gradations and timbre. Contouring is very naturally done and background isn't abnormally quiet.
The Be is both technically accurate yet alluring and dynamically seductive. It has the right amount of everything and has the tonal gestalt of my current near-field 2-channel reference system. Trying to find faults with this IEM is extremely difficult. It's just a high-caliber sound, with punchy and palpable dynamics.
vs Mg and Ti

Relative to the other two, the Be doesn't go to one extreme or the other and maintains a perfect balance between tone, resolution, depth, and imaging. It does sound tonally closer to the Ti.
The Be simply provides much better spectral balance and cohesion than the Mg and Ti.
Transients are super quick. Something the Mg can't hold a candle too but the Ti being very close behind but not as coherent in fashion.
The Be has a much smoother and controlled treble than both the Ti and Mg. It is never abrasive or harsh sounding.
Texturing on the Be is much more visceral and is more harmonically nuanced.

Matchability

Sound great on all my sources but amazing with the Hugo 2.

Genres

Its neutral-ish tone allows it to adapt well to all genres.
Final Thoughts
One thing I really enjoyed about the Periodic Audio line of IEMs is its textural nuance. It creates a sound that could be felt with realistic decays. Typically this level of acoustic terrain only appears in much pricer flagship models. Periodic Audio's entire line of IEMs was also delicately smooth without artifacts or distortion. They were obviously voiced with high fidelity in mind over most everything else.
Deciding between the Mg or Ti may be a matter of preference or could depend on your current gear.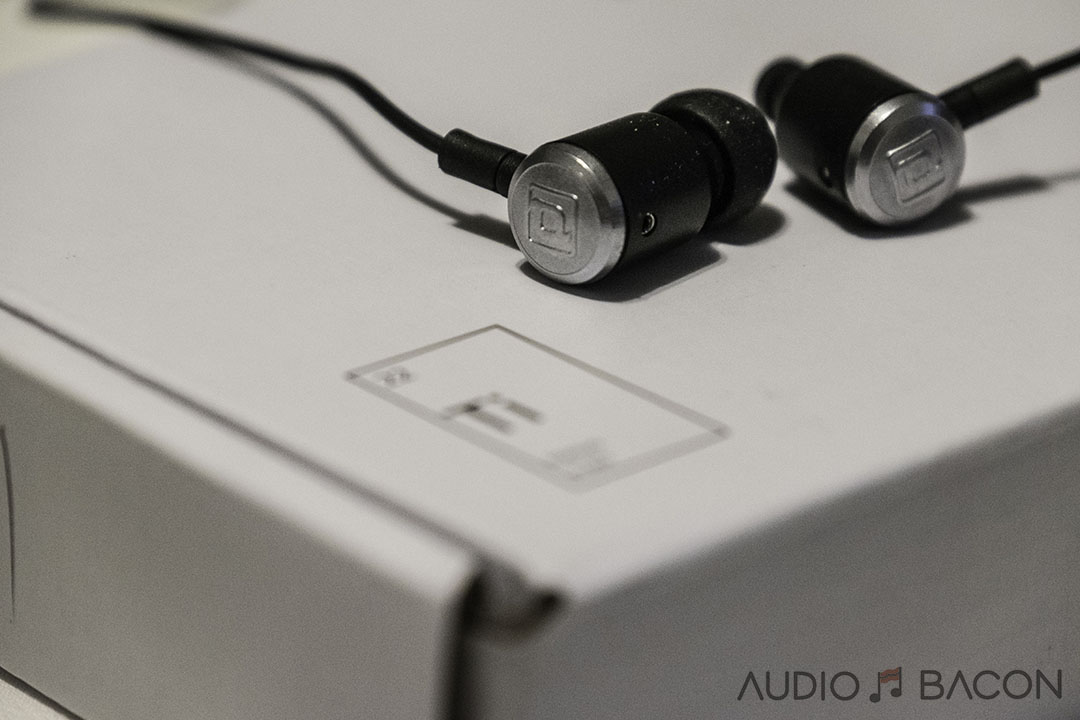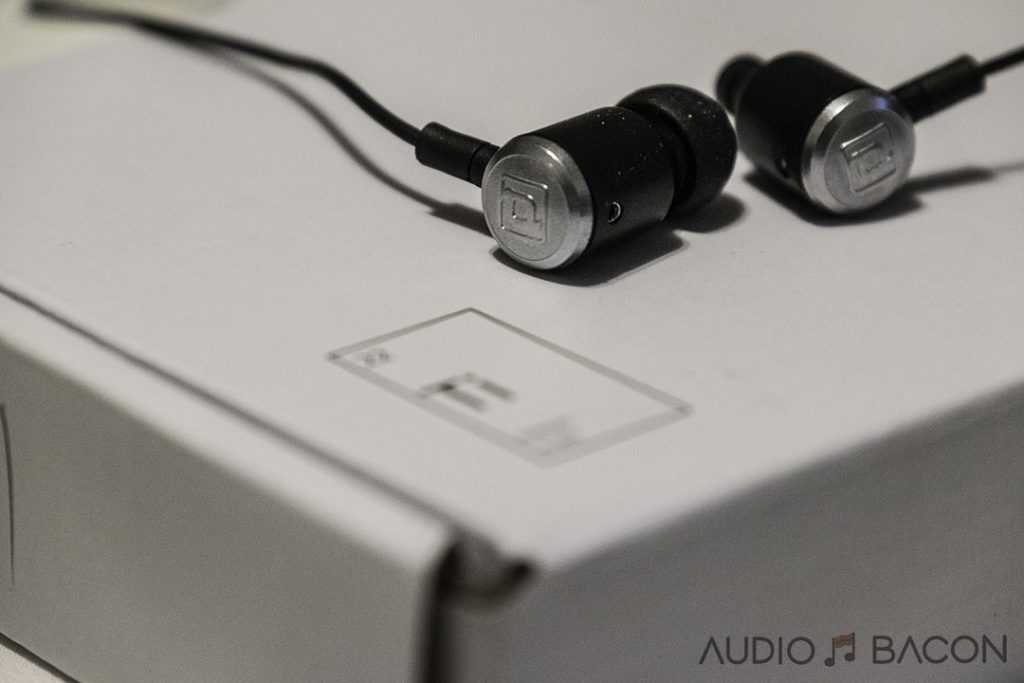 If you prefer a more intimate and euphoric sound, the Mg will be at your service (You won't get nearly as much detail, though). The Mg provides the sweetest vocals out of the bunch and sounds great with a Google Pixel or Galaxy Note 8 smartphone. I would suspect even better with the LG V20 quad-dac. In total, not a lot of extra components or money for truly compelling and enjoyable sound. The Mg could possibly be the best sounding IEM I've heard under $100.
If you prefer more speed and transparency, the Ti is great. The Ti will probably require a higher quality source/amplifier to sound its best and will be more appropriate for those who value resolution and a cooler tonality.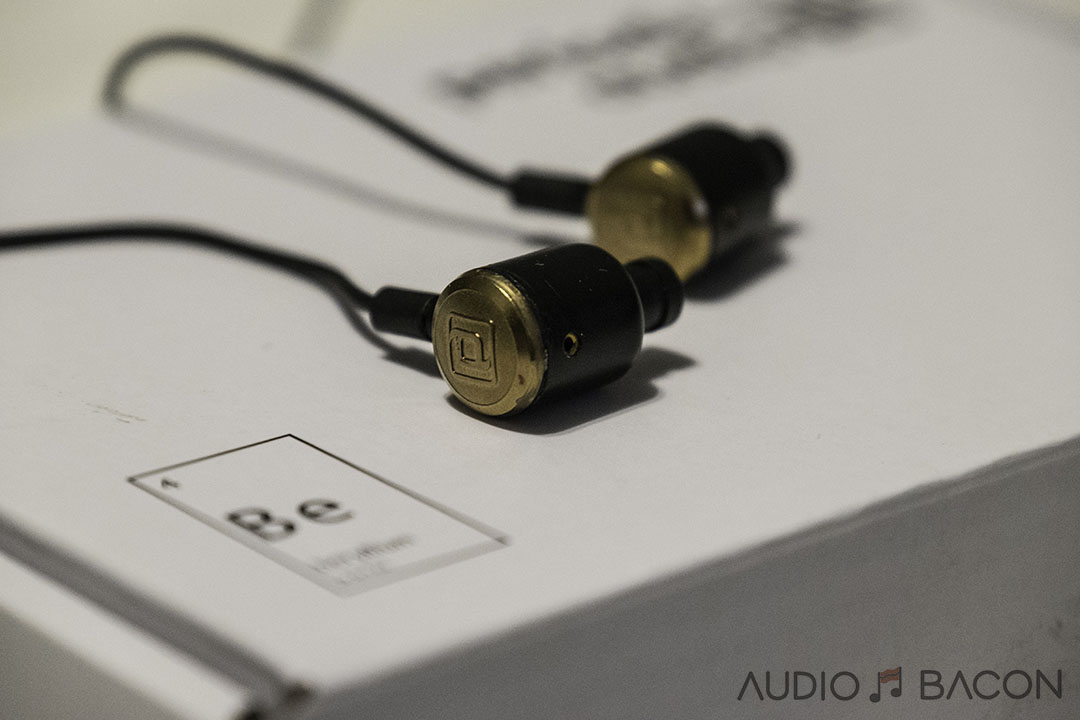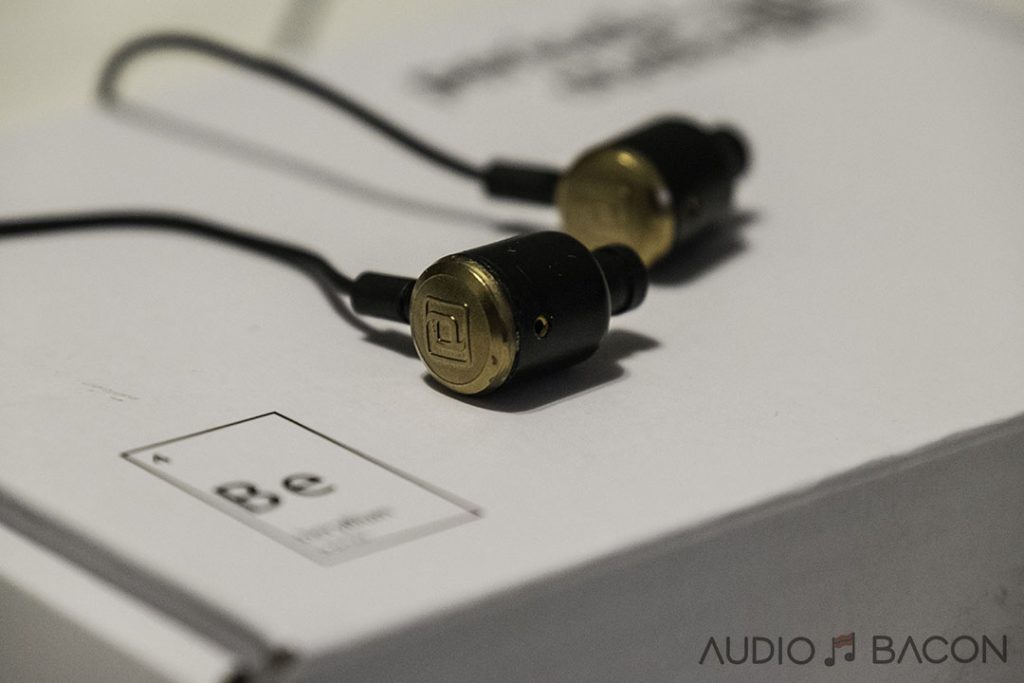 One note that kept recurring during my audition of these three IEMs was:  "Can't complain, sounds great." I was able to listen to all three for long periods of time without being irritated or uncomfortable. They each have their own signature for different moods and sensibilities and I personally never felt detached from the music. I was head-bobbing and toe-tapping with each of them. Rest assure, Periodic Audio has allocated a majority of their resources in sound quality towards these IEMs.
As for the Be, this IEM sounded so exceptional I compared it to my CIEM JH Audio Angie (which I paid more than $1,300 for). Although, in comparison,  the Be isn't as resolving of the lower level details (as expected), it provided a musicality and coherence that I don't really get from the Angie. The Angie is perhaps better for sound engineers but for more daily listening (which is 95% of the time), it's easy to grab the Be and be on my way. If you have a decent DAP, I personally would save up for the Be. It just has fantastic tonal gestalt I don't hear from many IEMs, regardless of price point. It also looks the best and matches the metallic gold tin travel case 🙂
The Be provides a balance of technicality and musicality that's very difficult to achieve. I believe Periodic Audio's Be IEM is the first and possibly the only IEM using a beryllium-based driver. Their efforts in this scientific experiment have provided more than excellent results and have paid off beautifully. It is one of the (few) best IEMs I've ever heard.
Due to its superb performance, the Periodic Audio Beryllium IEM will be making the Finest Cuts.