ATC (Acoustic Transducer Co.) had its beginnings in the professional sound industry in 1974. It was founded by Bill Woodman – who is also a pianist and studied engineering in Australia before moving to the UK. He was an employee of one of the first BBC LS3/5A monitors licensees – Goodmans Loudspeaker.
After immersing himself in the world of speaker design, Woodman felt he could do better and decided to design his own drivers. A few years later, the ground-breaking SM 75-150s soft dome midrange driver was born – and the rest was history.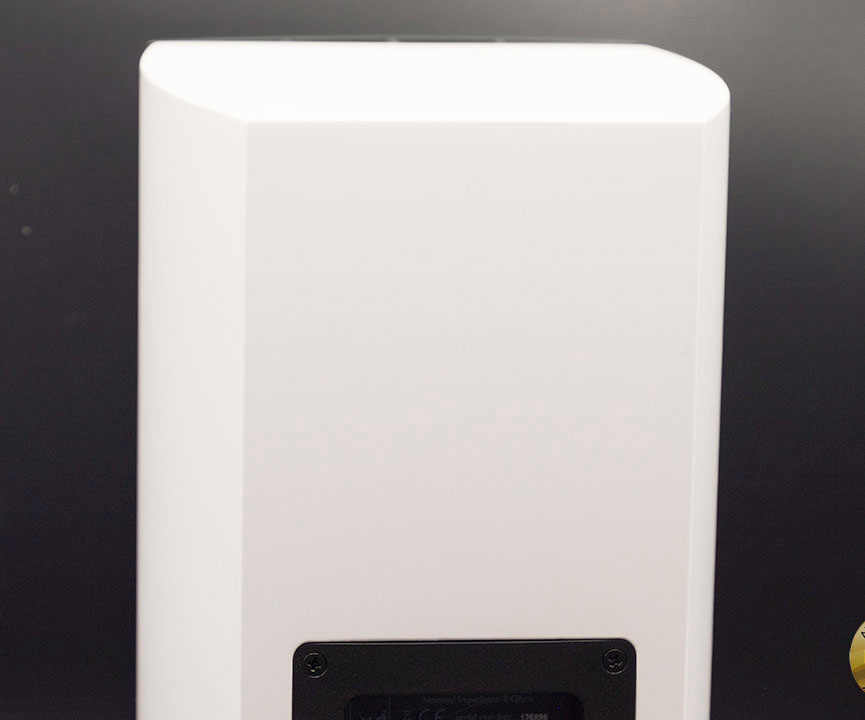 ATC's client list is huge and includes artists such as Coldplay, Pink Floyd, The Rolling Stones, Diana Krall, and even Scottish DJ Calvin Harris.
All of ATC's drivers are built in-house. This is the core of their brand and products. These products include passive and active speakers for both the consumer and professional space.
Since its inception over 20 years ago, the SCM7 is ATC's most popular near-field monitors. It is named after its small 7-liter enclosure. With its third revision, the SCM7 v.3, it is completely redesigned from its predecessors.
Build & Features
The ATC SCM7 v.3 comes in a variety of finishes. Solid white is very elegant and looks great on my desk. The first thing I noticed when taking these speakers out of the box was its weight. At a little over 16 pounds each, these speakers are heavier than some larger bookshelves I've had.
The next thing I noticed was the curved and tapered enclosure (it's not a box). This is used to improve rigidity and reduce internal resonances.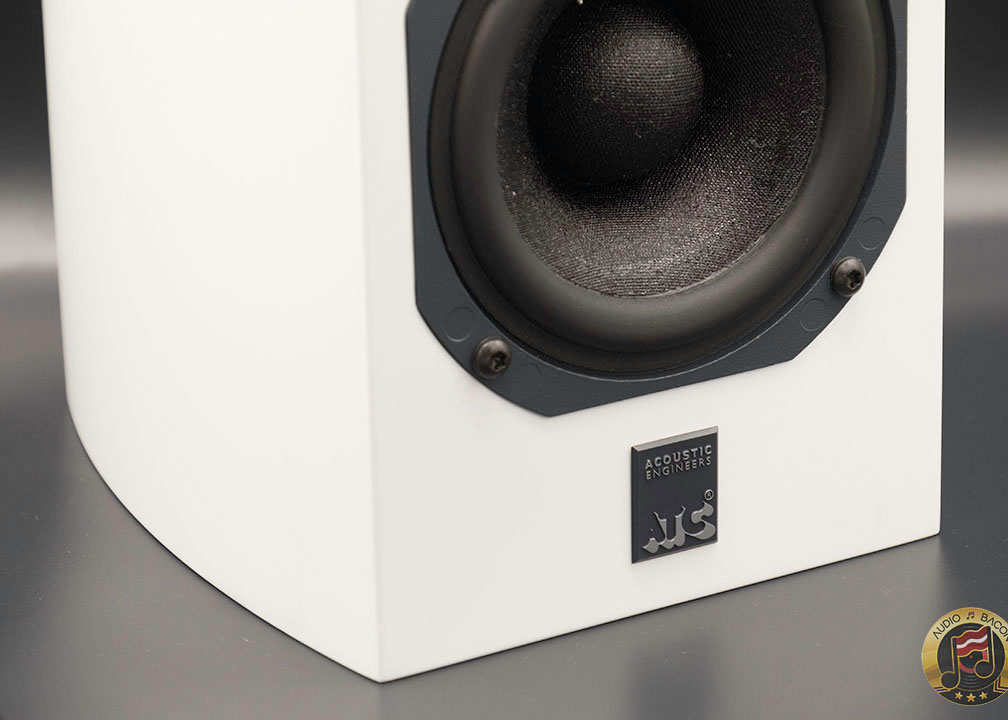 The pre-coated polyester soft dome tweeter diaphragm is mounted flush and the additionally hand-doped midrange/bass driver looks very unique. The grill cover is now magnetic, which makes for a cleaner look when they're not in use. Lastly, there is a pair of five-way binding posts for optional bi-wiring.
The high-quality craftsmanship of this speaker is apparent. The ATC SCM7 v.3 is a sealed and heavily-braced enclosure. This type of enclosure design is used to dictate the movement of the speaker. This typically implies a smoother bass roll-off (mates better with a subwoofer), better transient speed, lower distortion, and lower phase delay.
ATC SCM7 Overview
New ATC designed and built 1″ soft dome tweeter unit with precision alloy wave guide.
5″ ATC mid/bass unit with integral soft dome.
In-house, hand-wound precision flat wire coil.
Massive optimized motor assembly.
Flat impedance curve allowing easy load for amplifiers.
6-year warranty.
Specifications
Drivers:

Tweeter – ATC SH25-76 1″ Neodymium Soft Dome

Employs a dual suspension design, ensuring pistonic motion and suppressing rocking modes even at high drive levels. Enables the use of a narrow magnetic gap and negates the requirement for ferrofluid
The FEA optimized neodymium motor with heat treated top plate is designed to give 15,000 Gauss (1.5 Tesla) in the magnetic gap and the motor assembly also performs the secondary function of dissipating heat away from the voice coil, ensuring high power handling and low power compression. The underhung design, small coil-gap clearance and black plating ensure heat dissipation is as efficient as possible.

Bass/Midrange Driver ATC 5″ SB45-125SC

The bass driver used in the SCM7 is a proprietary design, manufactured in-house.  Like the vast majority of all our larger drive units, the so-called 'underhung' design uses a short coil operating in long magnetic gap for the best possible linearity.
The magnet system and carefully weighted and doped fabric cone contribute to the driver's overall performance. This means excellent bandwidth response, horizontal dispersion, and bass definition.

Matched Response: ±0.5dB
Frequency Response (-6dB): 60Hz-22kHz
Dispersion: ±80° Coherent Horizontal, ±10° Coherent Vertical
Sensitivity: 84dB @ 1W @ 1metre
Max SPL: 103dB
Recommended Power Amplifier: 75 to 300 Watts
Nominal Impedance: 8 Ohm
Crossover Frequency: 2.5kHz
Connectors: Binding Posts/4mm Plugs, bi-wire
Cabinet Dimensions (HxWxD): 11.8″ x 6.9″ x 8.5″ (grill adds 1″ depth)
Weight: 16.5 lbs each speaker (the woofer's magnet accounts for almost 8 lbs!)