Intro
There have been rumors that the China-based Denafrips Terminator is the Genghis Khan of DACs – conquering all other DACs placed before its path. At first blush, this R-2R behemoth is making a statement just on sheer mass.
As far as origins go, Denafrip's lead designer is Mr. Zhao. His goal was to build a DAC that will compete with others many times its price ($4,299). His core strategy? He believes the original R-2R architecture is still the most appropriate technology for DACs. And thus for the reproduction of digital music. This resulted in their flagship DAC – the Denafrips Terminator.
DENAFRIPS = Dynamic. Exquisite. Natural. Attractive. Fidelity. Refined. Intoxicating. Pure. Sophisticated.

"The Terminator will be our True Reference Master Class DAC for the next 10 years."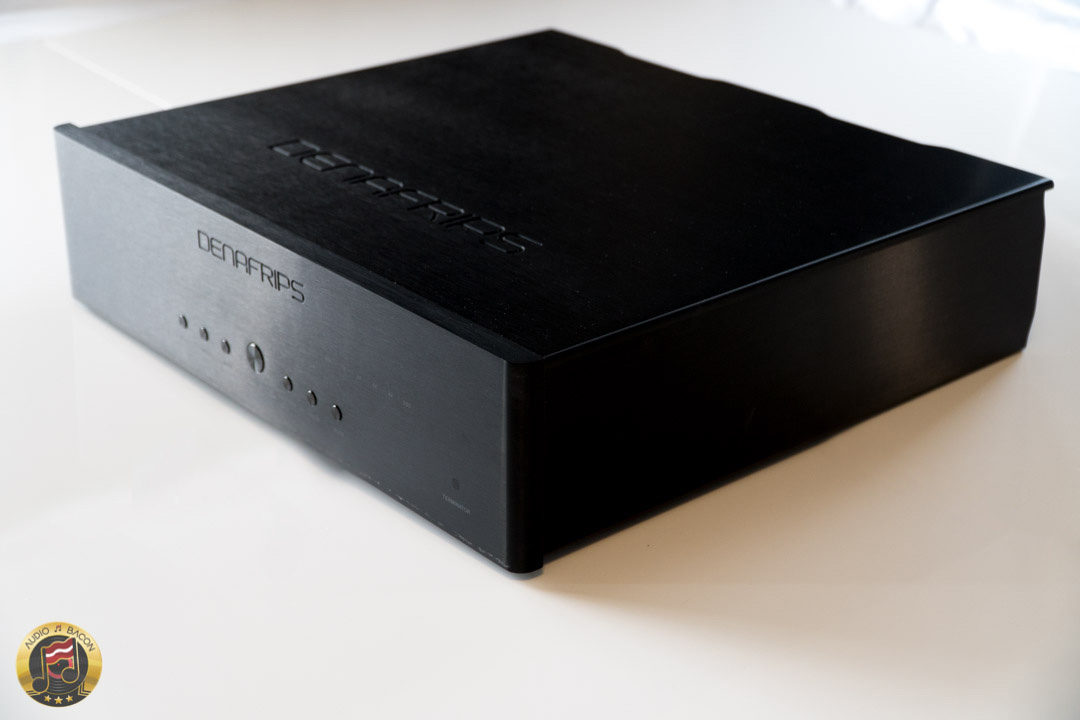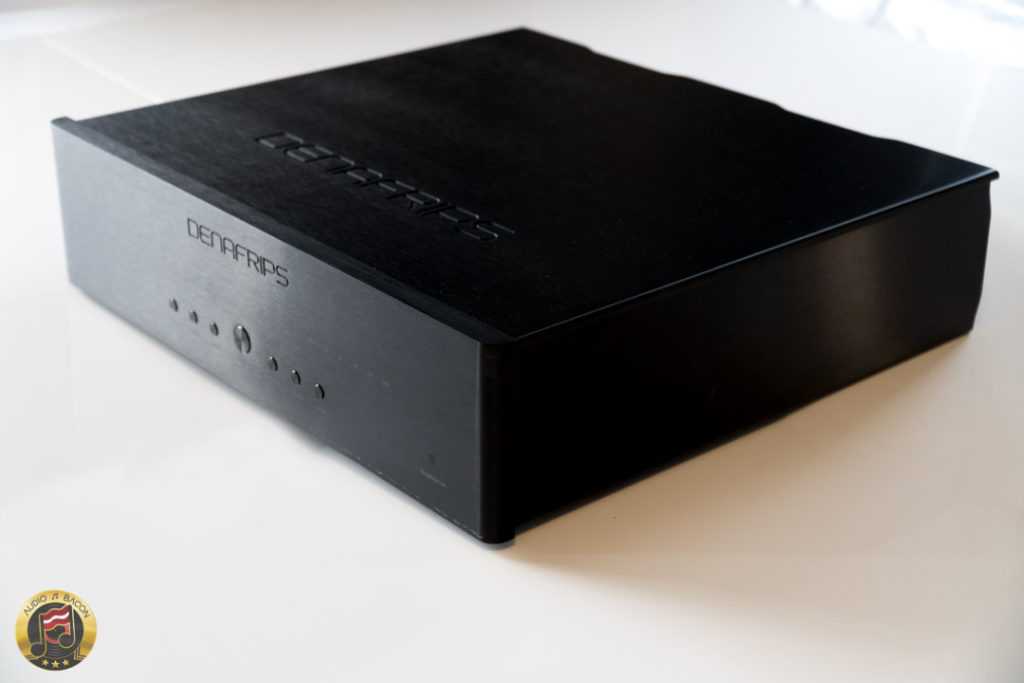 First Listen
I first heard Denafrip's line of DACs at AXPONA 2018. Gingko Audio had their entire line of DACs for blind testing. During my session, I (and a few others) actually preferred their entry-level DACs (Ares and Pontus) for their tonal character. But couldn't deny how resolute and quiet the Terminator sounded. I had to take a closer look.
Although all the other DACs are named after Greek gods, the Terminator is an indestructible cyborg. It turns out the movies themselves were heavily influenced by Greek mythology.
Anyway, Alvin Chee of Vinshine Audio (Singapore) is in charge of Denafrip's global distribution. Denafrip's US distributor is Mike Powell of Verastarr.
And so, I shot Mike an email and he was kind enough to test and break in the review unit before sending it off. A few days later, a massive box arrived at Audio Bacon's porch.
I was fortunate enough to spend a few months with the venerable Denafrips Terminator. As usual, in order to thoroughly evaluate this DAC, I've tried a few setups with different preamps, amplifiers, cables, and even speakers. Sources were a mixture of local DSD, Redbook, and Spotify, Qobuz, and Tidal streams.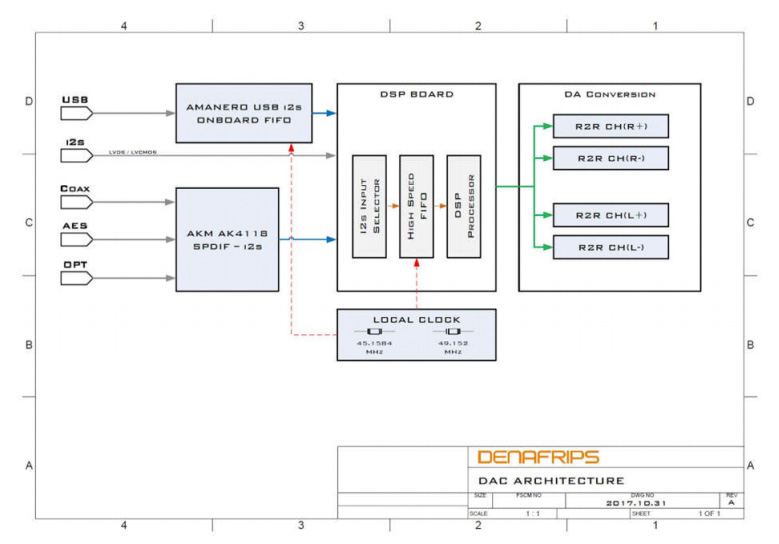 Build & Features
Build
Proprietary R-2R and DSD architecture

Dual FPGAs handle resistor switching logic.
True balanced 26-bit R-2R (PCM) with 6-bit DSD (32-step FIR filters)
Each channel with more than 500 pieces of 0.005% high precision, 10 ppm low thermal effect precision resistors. Quadruple the amount of most competitors.

Encapsulated ultra-low noise, multi-stage linear power supplies

A 250VA and 60VA toroidal o-core transformer for analog and digital sections respectively.
Box within a box: Thick metal alloy enclosure with additional steel divider for additional shielding.
Ultra-low ESR reservoir capacitors
WALK Jung Super regulators

Amanero Combo384 USB interface
Ultra low jitter AK4118 digital receiver

The lowest clock jitter digital receiver in the market today.

CRYSTEK Flagship CCHD-957 Femto Clocks

First In First Out (FIFO) using high-speed RAM

Thick metal alloy enclosure (solid aluminum plates)
Weight: 42 lbs – The last time I carried a DAC this heavy was probably the Berkeley Audio Alpha DAC Reference.
Tiny red, inconspicuous LEDs
Comes in silver or black.
3 Year Warranty
Features
Up to native DSD256 (USB and I2S inputs only)
PCM 384 kHz / 24-bit (USB and I2S)
Up to PCM 192 kHz / 24-bits on the remaining inputs.
Upsampling mode to PCM 384 kHz and DSD 256
Mute and Phase buttons (red LEDs on the left will flash sequentially)
Mode button allows for configurable HDMI I2S pin-outs for source compatibility (there isn't an industry standard for I2S).
Digital Inputs
2 x Coaxial: RCA and BNC (75 ohms)
1 x TOSLink
1 x SUB
2 x AES/EBU
3 x I2S: HDMI (LVDS), RJ45 (LVDS), RJ45 (VLCMOS)
Analog Outputs
RCA – 2.3 Vrms, 625 ohms
Fully Balanced XLR – 4.6 Vrms, 1,250 ohms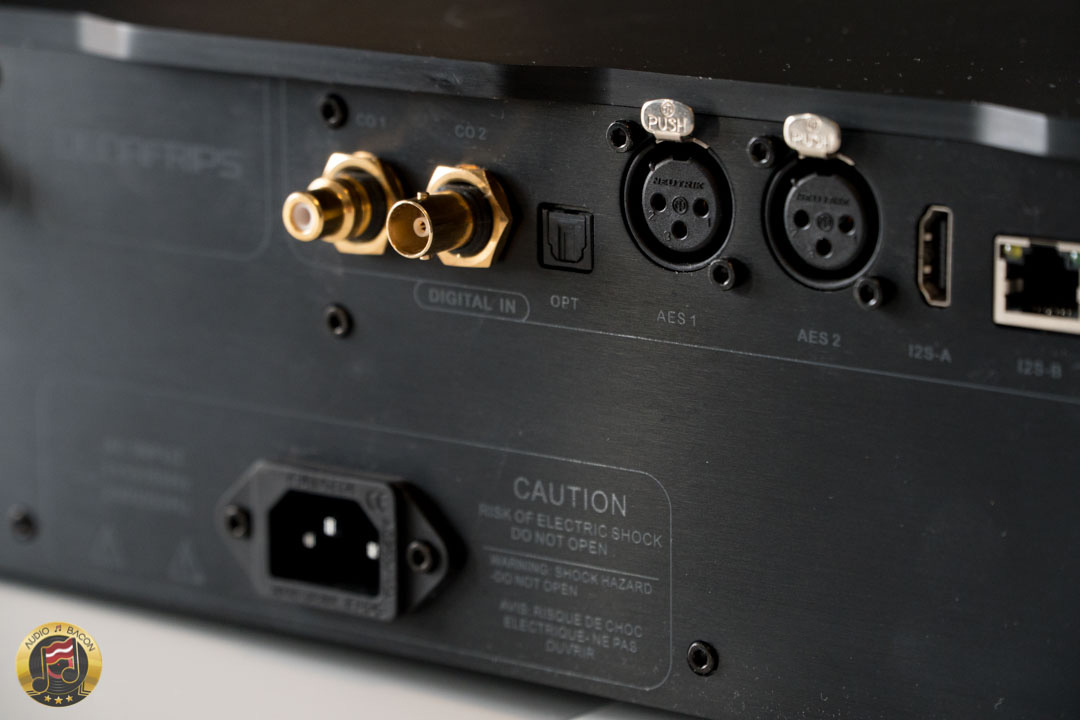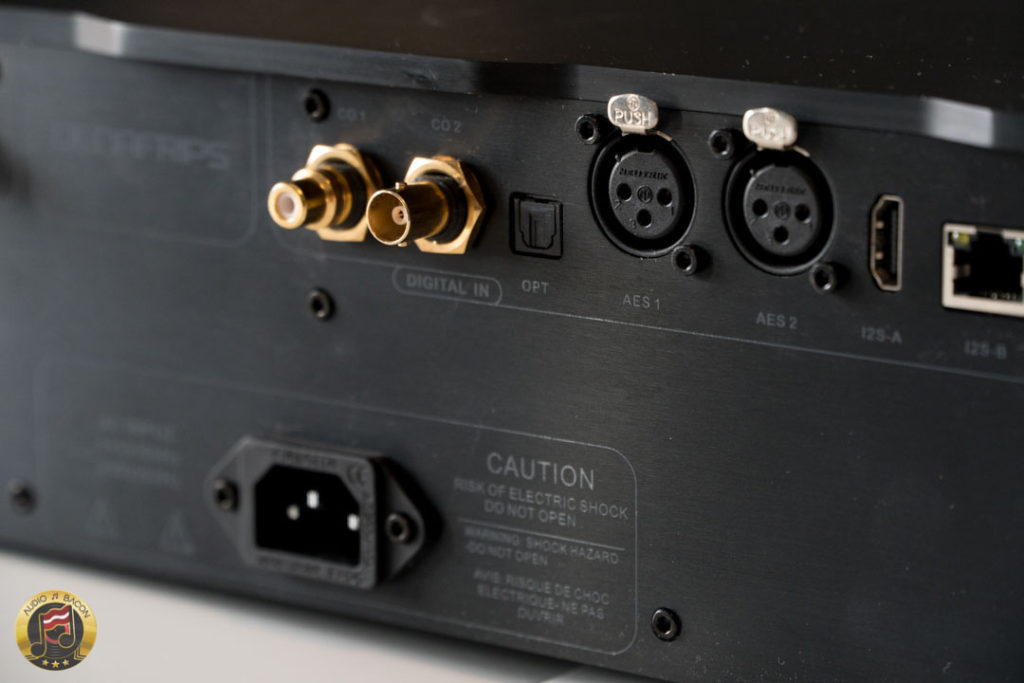 Equipment
Amplifiers

PS Audio BHK Signature 250
Benchmark AHB2
NuForce STA200

Preamps

PS Audio BHK Signature Preamplifier

Speakers

B&W 804D2
Audience ClairAudient 1+1 V2
Wharfedale Denton

Digital Cables
Analog Cables
Power Cables

Snake River Audio Cottonmouth Signature Series

Source

Innuos ZENith SE Mk.2 with local files
Spotify, Tidal, and Qobuz