Great vibes at this year's SoCal CanJam! I had an awesome time kicking it with familiar faces and making new friends. The booths were swarmed by Head-fiers from all around. Special thanks go out to Jude Mansilla, Ethan Opolion, and the rest of the Head-Fi crew for making these CanJams possible. These shows help facilitate the journey of curious audiophiles while birthing new ones. They provide a space to educate and experience great sounding gear for every budget.
Although champions will remain champions (64Audio Tia Fourte IEMs, Astell & Kern SP1000 DAP, etc), we have a few new soul-capturing products.
Show Standouts
Headphones/IEMs

64 Audio tia Trio ($2,299) – Accurate timbre and acoustic body. Doesn't have the treble energy and resolution of the higher-end models but perfect for genre-independent listening.
Audeze LCD-2C ($799) – This headphone sounded fantastic off the bat. Doesn't have the luscious mids of the LCD-4 but man, it's fun and engaging.
Hifiman Susvara ($6,000) – I thought this headphone sounded great paired with the GS-X Mk.2 and especially the Woo Audio WA33 Elite. It was a bit bright/clinical in a previous setup with a Hifiman amplifier. With these amps, there was a nice balance of warmth and clarity.
Ultrasone Edition 15 ($2,999) – These are Ultrasone's best sounding headphones ever. I'm going to need to get a review demo in but this headphone performed very well across the board.
Campfire Audio Comet ($199) – I'll be honest, I enjoyed this IEM more than some of Campfire's higher priced stuff. I think it has a deeply resolving yet full quality to them. At $199…I would recommend a listen. It is a top performer at this price point.
PSB M4U 8 ($399) – I really liked the sound of this Bluetooth headphone. It's very musical with the right amount of resolution. It also sounds pleasantly natural and smooth. I'll have to get one in for review.
ZMF Auteur ($1,899) – A very coherent, natural, and fun headphone. There are a delicate musicality and creamy flow to these headphones that makes for a very enjoyable listening experience.

Amplifiers

Benchmark HPA4 Headphone amplifier ($2,995) – This thing is a beast and provided the punchiest sound from the show (LCD-XC). The speed and dynamic capabilities of this amplifier were apparent and most welcomed.
Woo Audio WA33 Elite Edition ($14,999) – Not sure how it could've bested the WA33 I reviewed a while back but it does. Improved timbre, body, and resolution. The internals is quite different as far as capacitors and wire used. Check out their product page for more information.
Dragon Inspire IHA-1 Tube Headphone amplifier ($1,699) – Designed by Drew Baird of Moon Audio and Dennis Had of Cary Audio, this amplifier rocks. I liked how clean this amplifier sounded. It was quiet, unintrusive, and just has this very pristine and pure quality to it. I expected the price to be much higher.
HeadAmp Gilmore Lite Mk2 ($499) – This brought life to the Mr. Speakers Aeon Open as well as a few other headphones at the show. It benefits enormously from their flagship amplifiers and is made stupidly affordable at $499.

Accessories

purRezAudio cable amplifier ($400 for analog version) – This could be the most effective mod for all Head-fiers. It seeks to fix the problem with cables by including an amplifier in the line.

Best of Show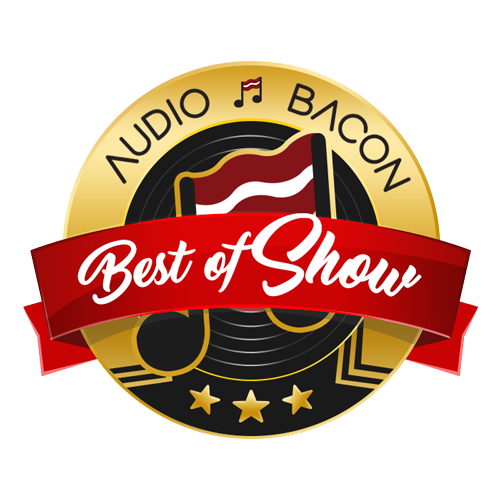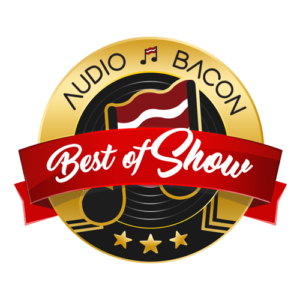 Meze Empyrean (~$3,200) – A very special headphone with a sound unlike any other. Incredible depth and layering/separation capabilities. I'll need to take a closer look at this one. Right now, I'm calling it the "Undisturbed musical multi-tasker." Pricing hasn't been finalized yet. Check out the sexy photos and story behind this fascinating headphone.
Gear porn starts here. As always, please excuse the earwax.