Audience frontRow RCA
Conductors: 2 at 29 strand + 2 at 93 strand.
99.9999% frontRow OCC Copper
Dielectric: Virgin Cross-linked Polyethylene XLPE
Geometry: frontRow Double Cylindrical Perfect Lay
Connectors: Gold plated Tellurium (center pin) and beryllium (ground)
These have a similar character to the XLRs but are slightly crisper and cleaner. The soundstage seems to be a tad wider and overall more open. In addition, there's more resolution and presence up top.
On the flip side, it doesn't sound as liquid or thick as the frontRow XLR – but does sound more balanced. I would also say the tonal color seems to be slightly truer with the RCA interconnects. Admittedly, not exactly an apples to apples comparison here as there are preamp/amp design variations.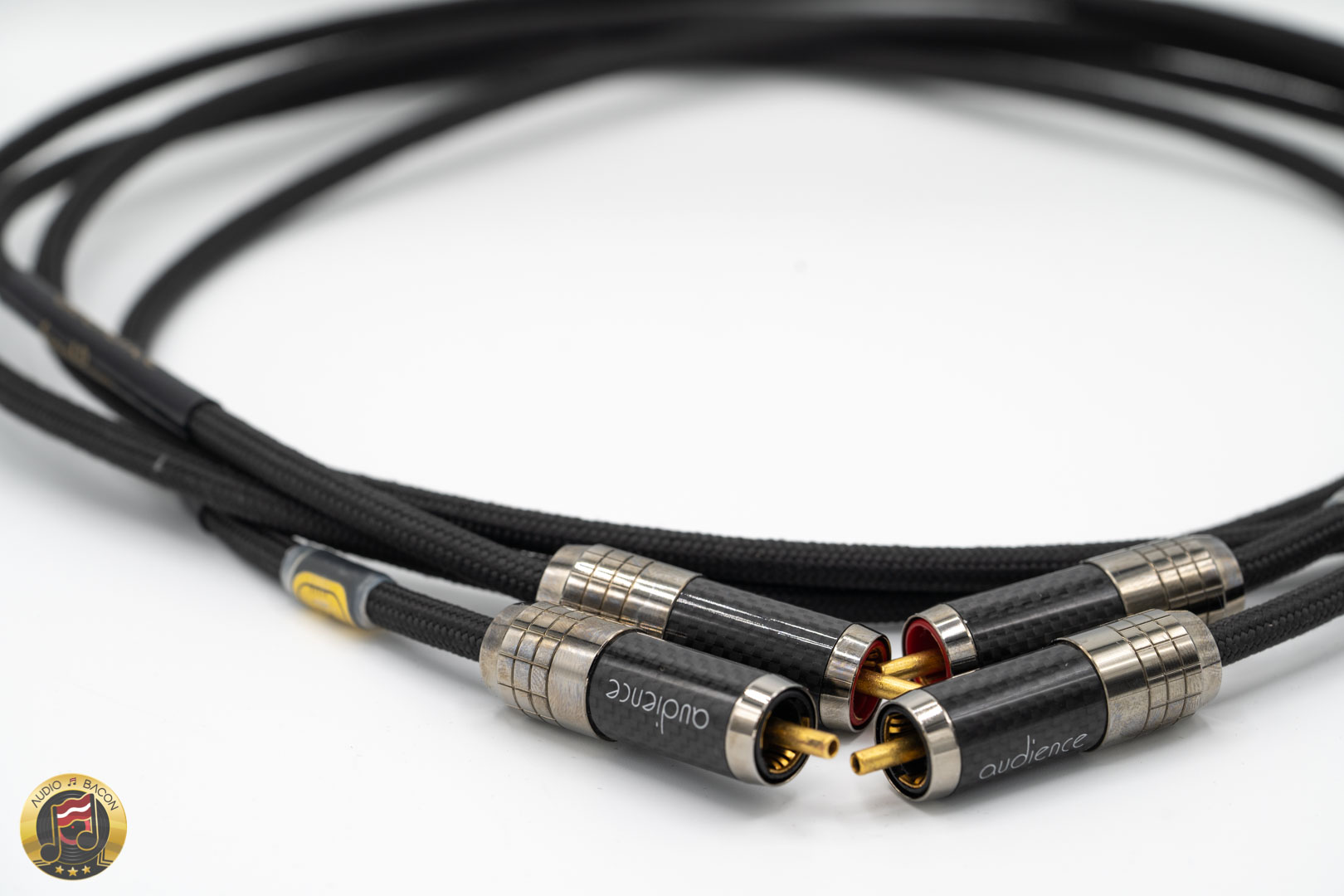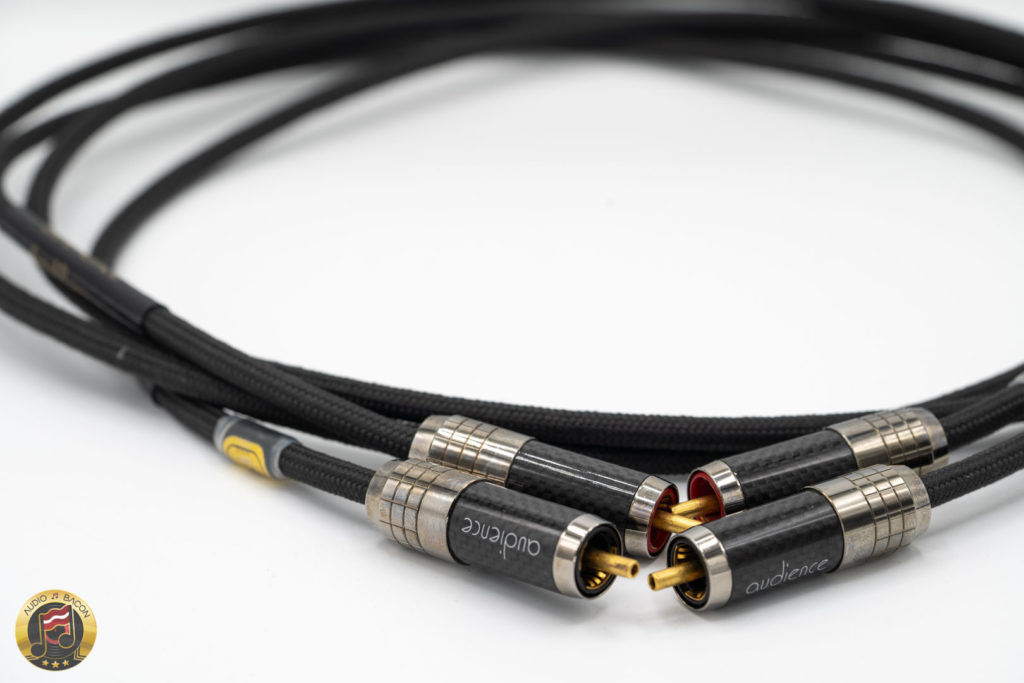 vs. Iconoclast
In comparison to the Iconcoclast UPOCC RCAs, each has its strengths. The frontRow remains denser with more gradual leading edges while the Iconoclast imparts more transparency, urgency, and vividness.
The tonal color of the frontRow is slightly grey-ish/warmer versus the Iconoclasts' more toasty presentation. Due to the thicker sound of the frontRow, it does come off more tangible at times. Consequently, the Iconoclast has more brilliance and energy – but is relatively leaner. As always, find the balance that works for you.