Audience frontRow
Last year, we came out thoroughly impressed with the "new" Audience's Au24 SX Full Loom Series. Those cables went on to receive countless awards from the industry.
Thus, we were surprised when Audience announced their new flagship line: frontRow. It turns out frontRow isn't just a small tweak to their previous series – but something else entirely.
With the frontRow line, they've introduced Musically Optimized Reduction of Resistive Energies (MORRE). This is Audience's umbrella name for all their new tech.
MORRE is the culmination of our proven technologies integrated into the frontRow series. From cable geometries, to connectors, metallurgy, contact points, to shielding, bend radius, dielectric, jacketing materials, interactions between conductors and types of conductors, material resonant frequencies even the smallest design aspects are carefully considered within the MORREprocess; refined and strenuously tested in order to produce this unrivaled cable line.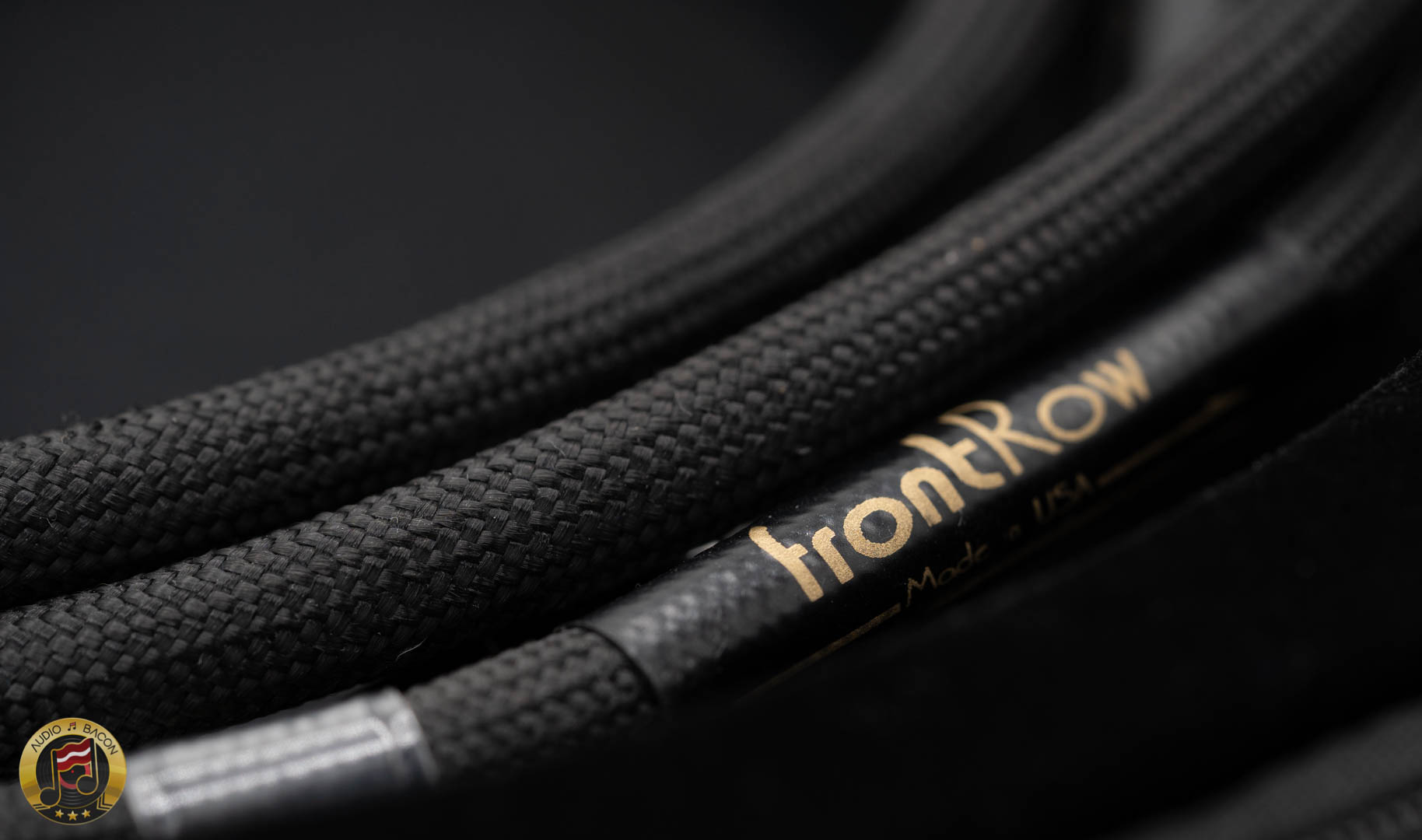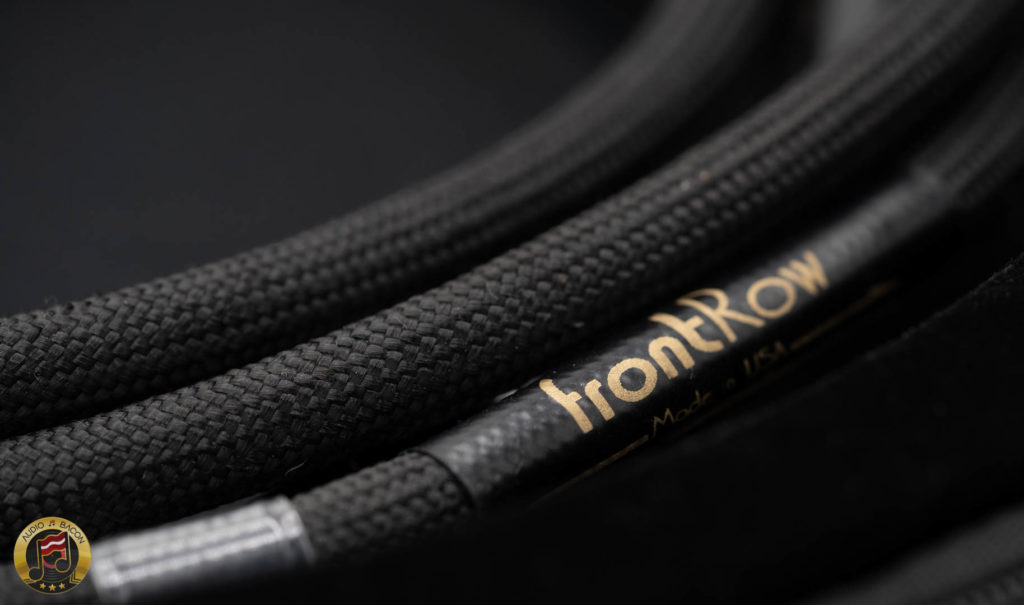 Build
Build quality is known to be one of Audience's standout strengths. They take pride in making cables painless to set up.
The best thing about these new frontRow cables is their flexibility, high-quality connectors, and thinner designs. Check out the photos to see what I mean. I don't have to wrestle with placement or struggle with obtaining a strong contact. Everything just "clicks" and "slides" into place.
On the other hand, with almost every other cable – I have to bend and twist more than I should have to. Some are so heavy and unwieldy – and they affect the placement of other cables. It's a royal pain in the butthole.
It seems like Audience didn't even want to bother with the headaches – and designed their cables and connectors as such. I really appreciate the quality, simplicity, and convenience. Especially as a reviewer who is constantly swapping cables.
Setup
LSA-10 Statement loudspeakers
Chord Electronics TT2 & DAVE
Innuos ZENith Mk.2 SE
JL Audio F110 V2 Subwoofer
Synergistic Research Tranquility Base UEF and Passive Ground Block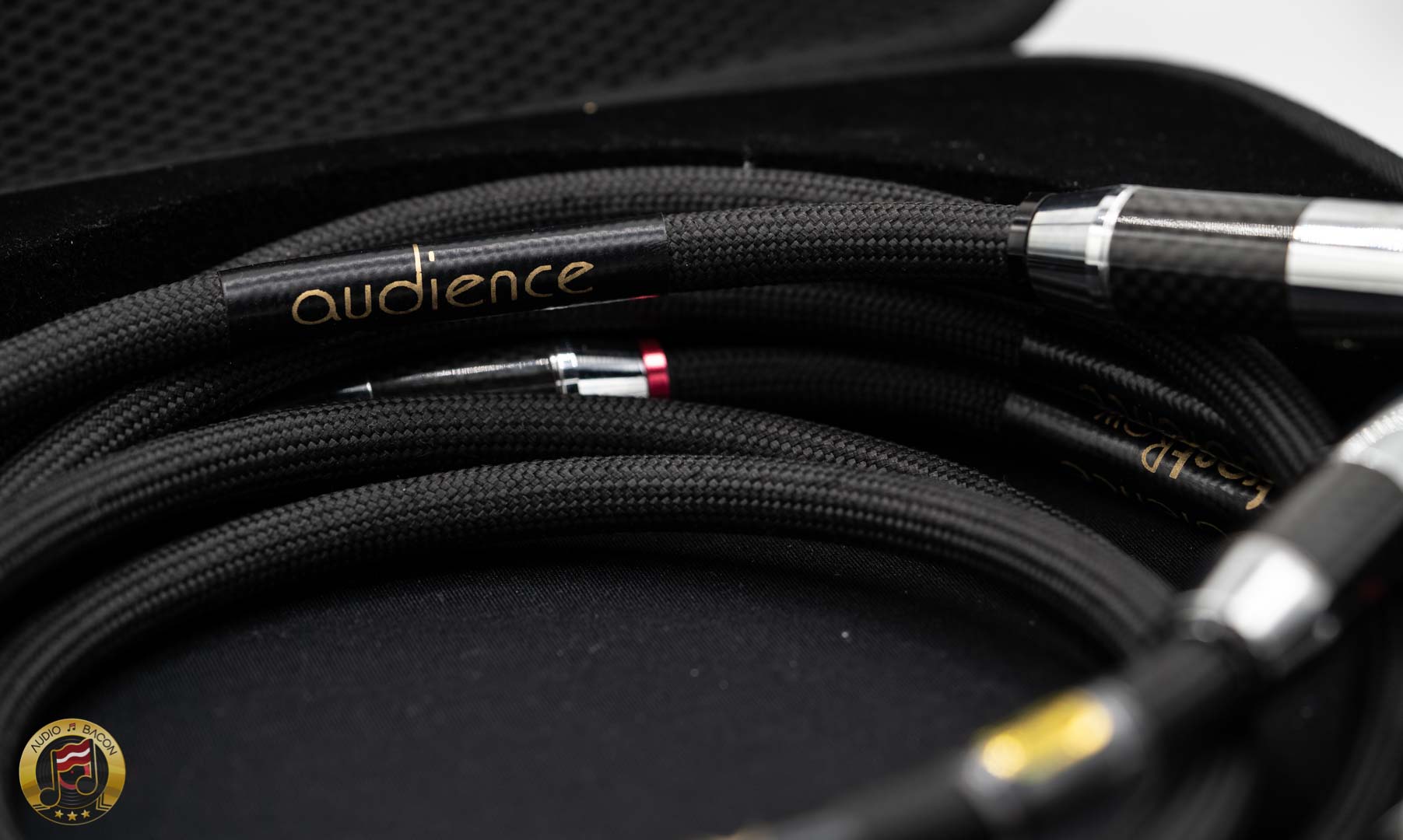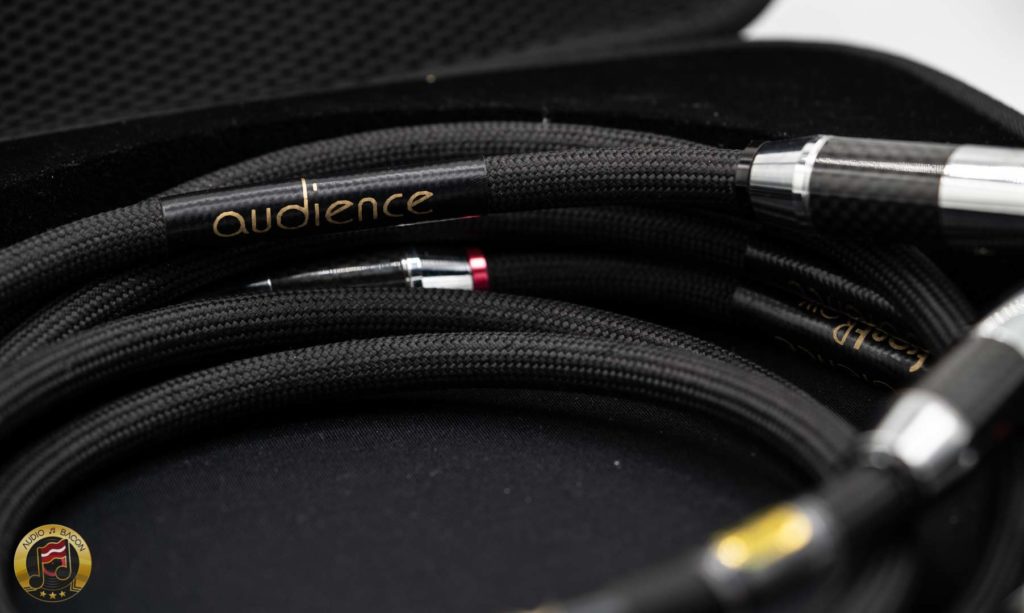 Listening
A few of the test tracks:
AURORA – Half the World Away
Charles Lloyd – Sweet Georgia Bright
Skylar Grey – Everything I Need
2Pac – Krazy
Angus & Julia Stone – Private Lawns
Fourplay – From Day One
Buckethead – Machete
Jane Monheit – Over the Rainbow
At first blush, the Audience frontRow line of audio cables has one common denominator: a denser and darker sound. Although Audience pre-cooks the cables before shipment, they recommend an additional 100 hours in the system.
After allowing the frontRow cables to settle, it did open up a bit. This was especially the case for the frontRow speaker cables. In general, however, it preserved most of what I heard initially. Which isn't a bad thing. The fact is, all cables are "colored" in some way. I would even consider "neutral" a color. It's all relative to what you've heard.
Alright, let's get to the cables. If you're wondering how the frontRow compares to the Au24 SX line – check out our Full Loom review.