Audience frontRow Speaker Cables
Conductors: 2 each 43 strand + 2 each 96 strand 99.9999% frontRow OCC Copper
Dielectric: Virgin Cross-linked Polyethylene XLPE
Geometry: frontRow Double Cylindrical Perfect Lay
Connectors: Conductors 2 each at 74 strands and 2 each at 93 strands
At this point, I felt like I knew everything about the frontRow cables. A rich, silky, and voluptuous sound. It has plenty of qualities that make the performance more dimensionally convincing.
Turns out, I spoke too soon. The frontRow speaker cables are a little bit of a black sheep. In a way, I feel this cable is the lead singer of the frontRow band. Allow me to elaborate.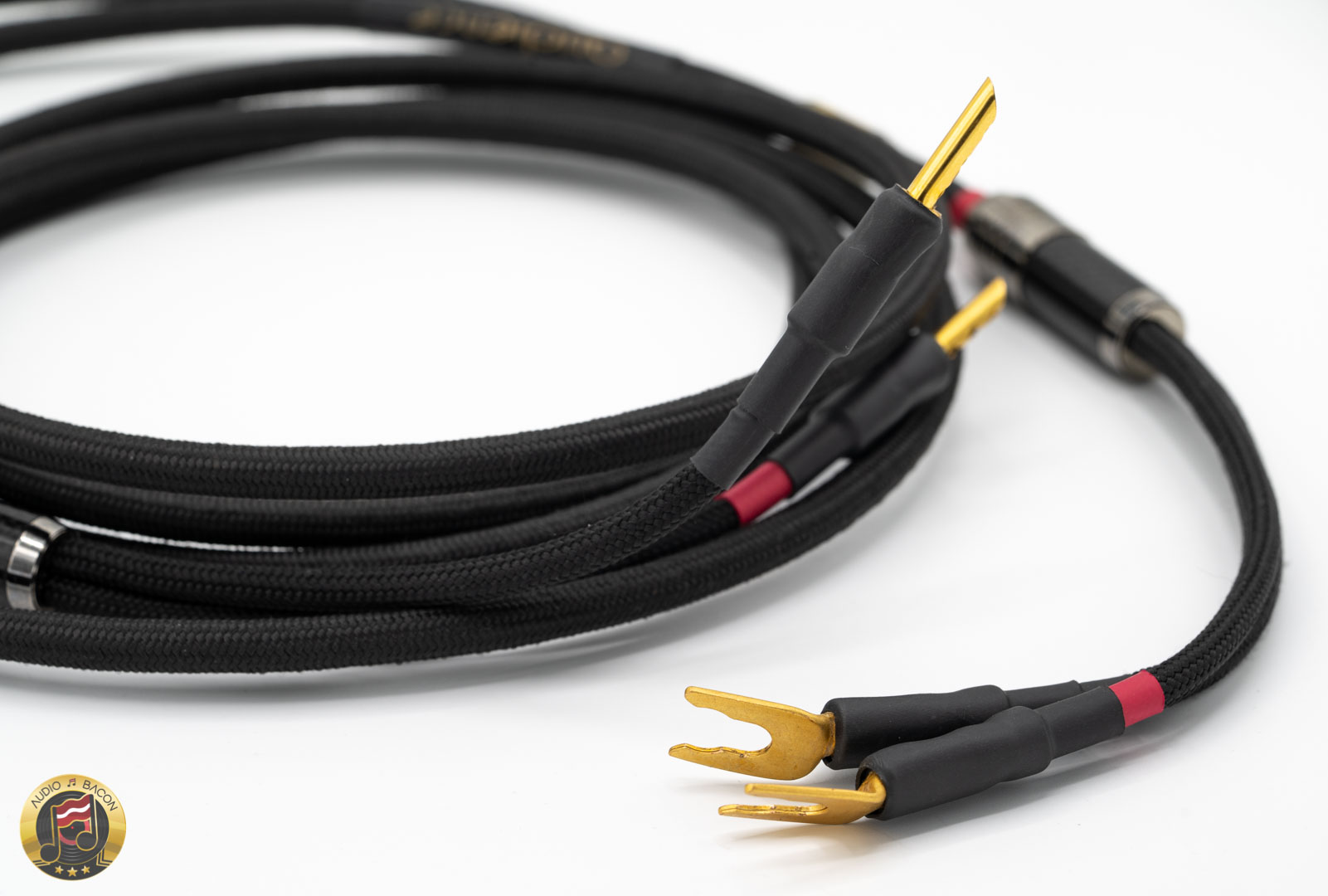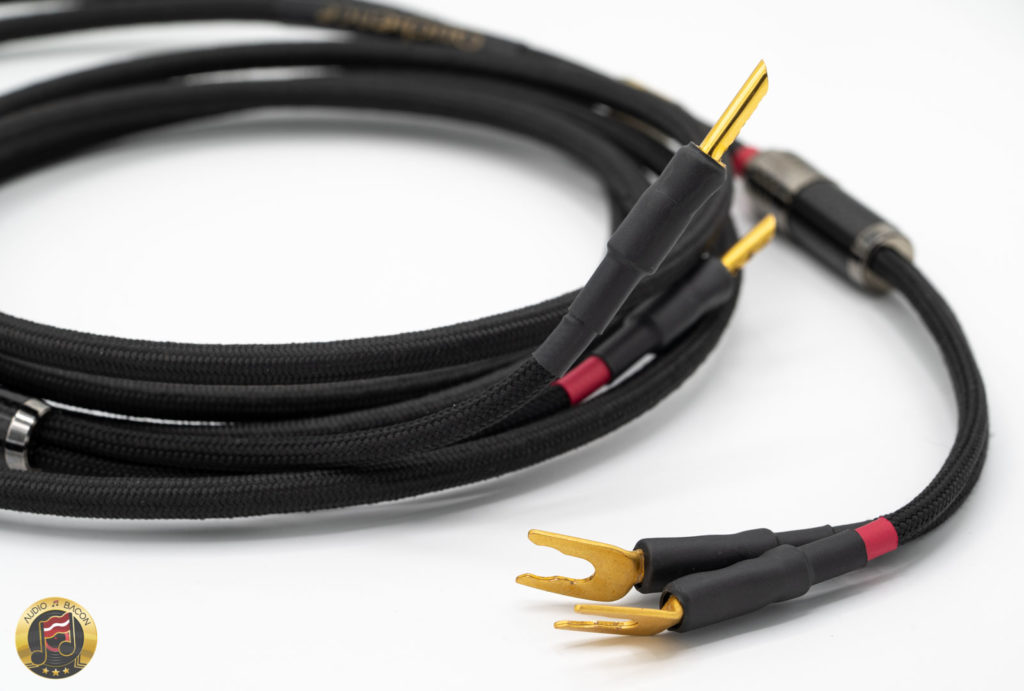 vs. Iconoclast
Albeit, this isn't a "fair" comparison from a price perspective. But, as I've mentioned, the Iconoclast OFE could hold its own. Nevertheless, the differences were quite notable.
In comparison to the Iconoclast OFE (they don't have a UPOCC variant), the frontRow loudspeaker cables seem to shift gears relative to its siblings.
First, the frontRow speaker cables impart more spatial detail with treble that is more insightful. In comparison to the other frontRow cables, it has a lighter coating and is more free-spirted. This allows more of the musical essence and lower level textures to be shown through.
The Iconoclast came off a little dense – which masked some of the finer details and intrinsic colorations. Tonal variations just weren't as apparent – especially when it came to vocalists. Even the bird chirps in Yosi Horikawa's Wandering sounds natural with the frontRow.
Is this due to OFE vs UPOCC? Who knows.
Something very special…
In addition, the frontRow has a transparent quality that makes lyrics more intelligible. There's no mushiness or confusion with the rest of the bandmates. It's pitch-perfect and properly timed. Music just breathes more freely into the listening room.
Reflections within a venue and reverbs are reproduced faithfully. Stringed instruments have more crunch and detail. Kodo and kick drums have the proper punch, skin flex, and color. Furthermore, the music flows with ease, confidence, and cohesiveness. The frontRow simply balances elegance, delicacy, and authority in ways I haven't heard from most speaker cables.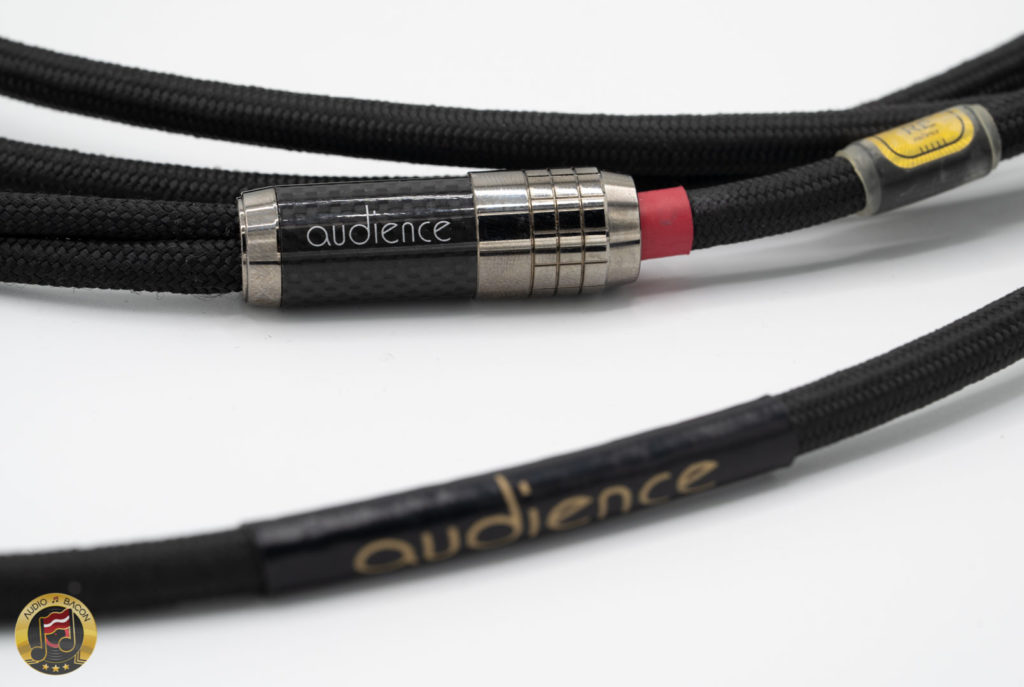 With the frontRow speaker cables in place. It found it very difficult to skip a recording – even ones I don't particularly like. Part of the reason is that I can't believe what I'm hearing. And the other reason is that I actually believe what I'm hearing. It preserves the uninhibited nature of both the performers and listener. Pretty magical stuff.
These are definitely my favorite cables from the frontRow line – and possibly my favorite pair of speaker cables. They undoubtedly pair so beautifully with these LSA-10 Statement monitors.
So…I'm just going to leave this award badge right here…