Build & Features
Firstly, the Hugo M Scaler upscales according to the following chart. You'll notice that some modes are only accessible with a single BNC cable (such as 352.8 kHz for 44.1 kHz). Moreover, optical will obviously be maxed out at a sample rate of 176.4 kHz. You'll also notice with some higher-res files – no upscaling is done at certain modes.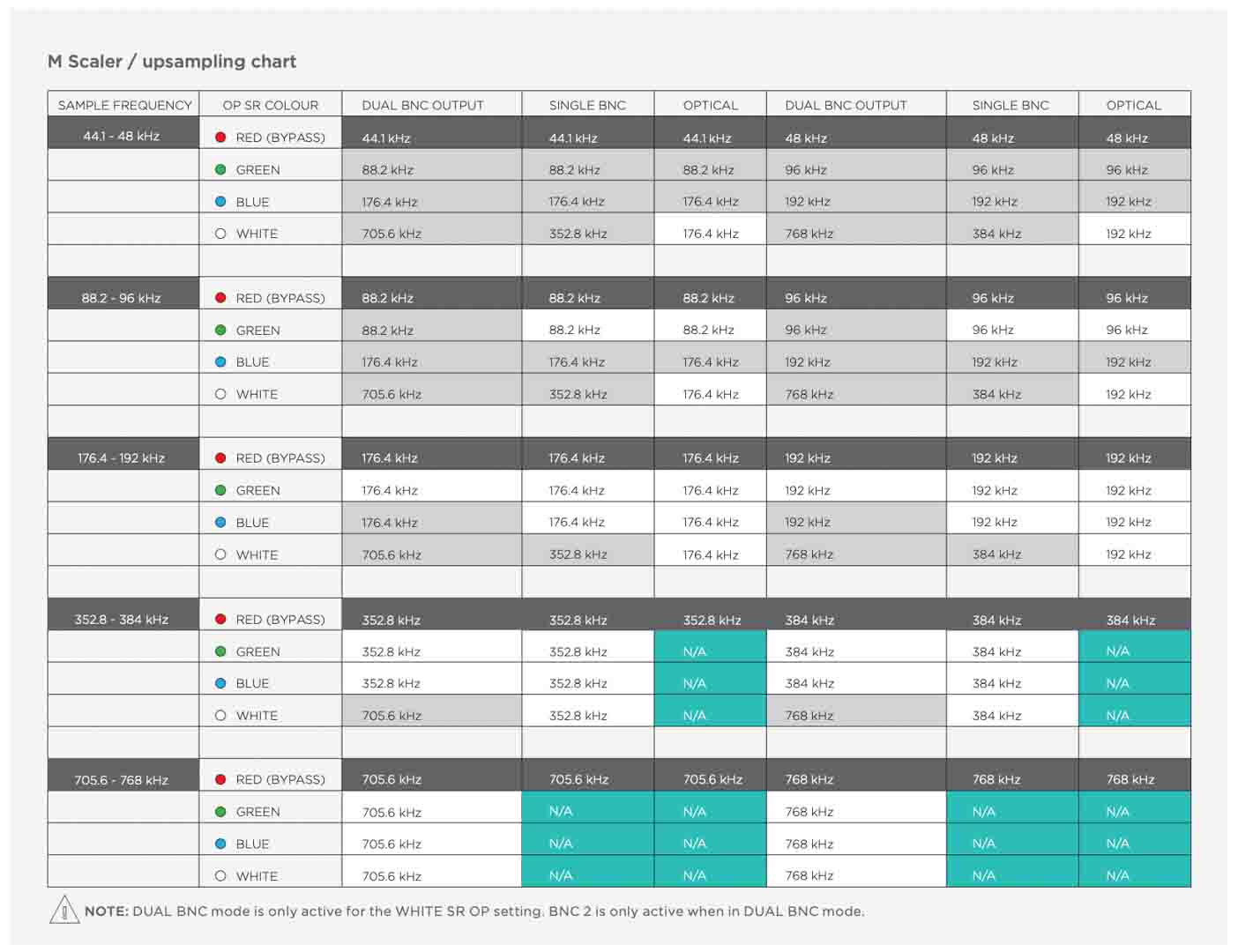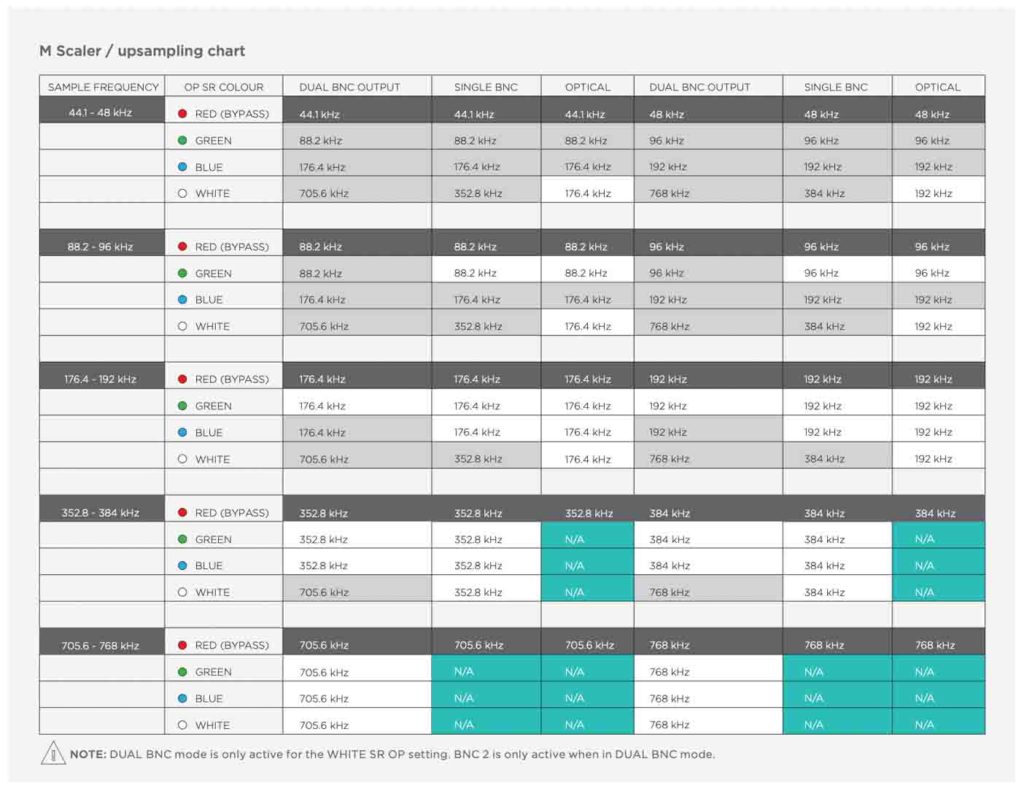 Notable Features
Xilinx XC7A200T FPGA
Solid aluminum chassis that protects against RFI
The currently unused DX outputs are for use with future products (rumored to be a digital amplifier).
Auto input source and remote.

This comes in handy when connecting multiple devices (USB gets priority).

15V/4A power supply.

Your warranty is void if you were to use a third-party power supply. I know some have even used these battery packs for their Hugo M Scaler. Just something to keep in mind.

Video/Lip sync delay (0.6s).

For use with your TV, YouTube on a laptop, gaming on a PC, etc.
It's also fantastic for watching movies. You won't get a full million taps but works quite well from my uses of it.

Galvanic isolation on both the dual BNC outputs and USB input.

+5V required for USB. The S/PDIF isn't galvanically isolate

Adjustable brightness (low and high) settings via the two DX buttons.
A remote! Although I solely use the "OP SR" button.
Inputs

2 x BNC
2 x optical
1 x USB (up to DSD 256)

Outputs

1 x optical
1 x S/PDIF
1 x dual BNC (BNC #2 is only used for dual mode)
I usually just keep the Hugo M Scaler on violet (auto source). It allows me to switch quickly between Spotify via Chromecast Audio, video editing on my laptop, and the Innuos ZENith server. I even did some gaming (Street Fighter V) via the Video sync option and it worked flawlessly.
Consequently, you could basically throw M Scaling technology on everything! This makes the Hugo M Scaler an even more indispensable piece in my system.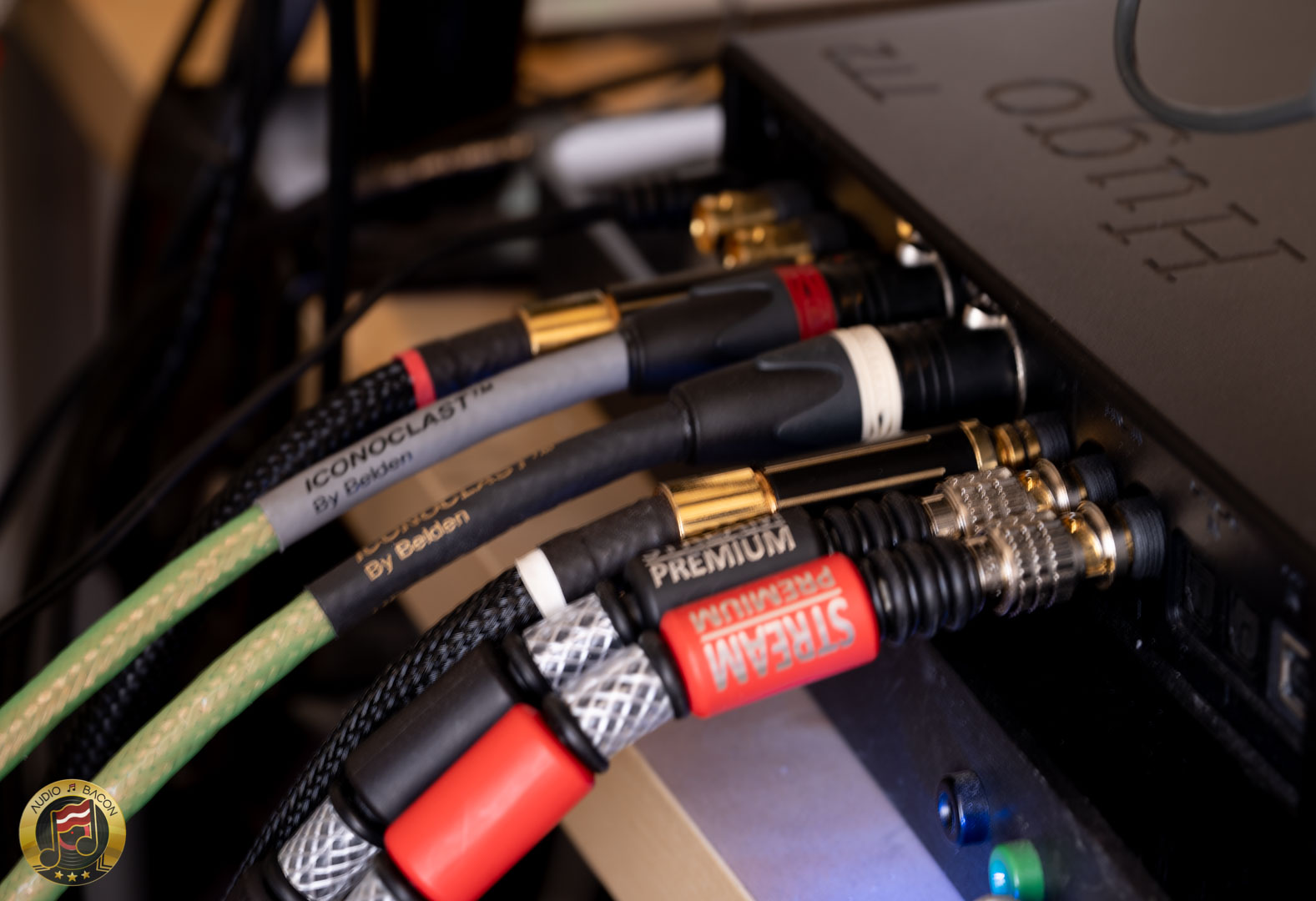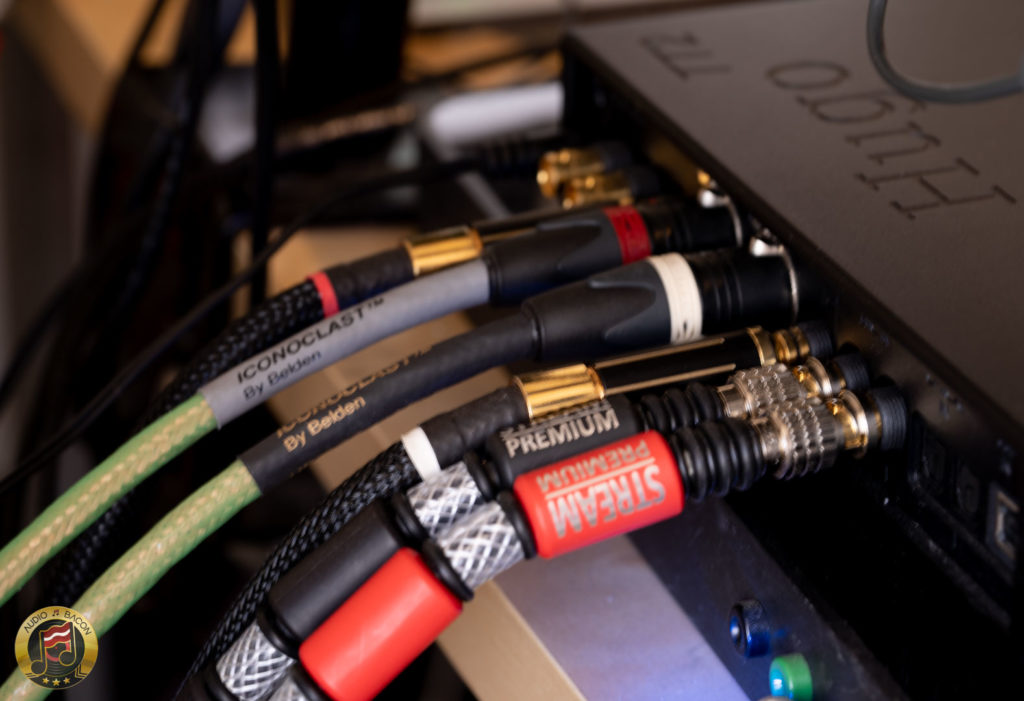 Gear
Speaker Cables
Analog Cables
Digital Cables
Power Cables

Snake River Audio Cottonmouth Signature
Audience Au24 SX

Amplifiers

PS Audio Signature BHK 250
Emerald Physics 100.2 SE

Speakers

JL Audio F110 V2 Subwoofer

Headphones

Focal Utopia
Sennheiser HD6XX

Grounding
The Setup
DAC / M Scaler settings
When comparing the inputs of the HMS, USB seems to sound grounded and full-bodied – especially in the midrange. The optical input is a little thinner and brighter. For what it's worth, I do hear differences when more devices are connected – but the convenience far outweighs the sonic benefits.
In addition, some suggest to have the "HF FIL" option on the DAVE to be off – but I found it sound better with it set to ON. For whatever reason, the BNC 3 & 4 inputs sound better than 1 & 2.
As for the filters on the TT 2, Qutest, and Hugo 2 – I prefer the warmest ones (Red). To be honest, I think they have the most natural sound.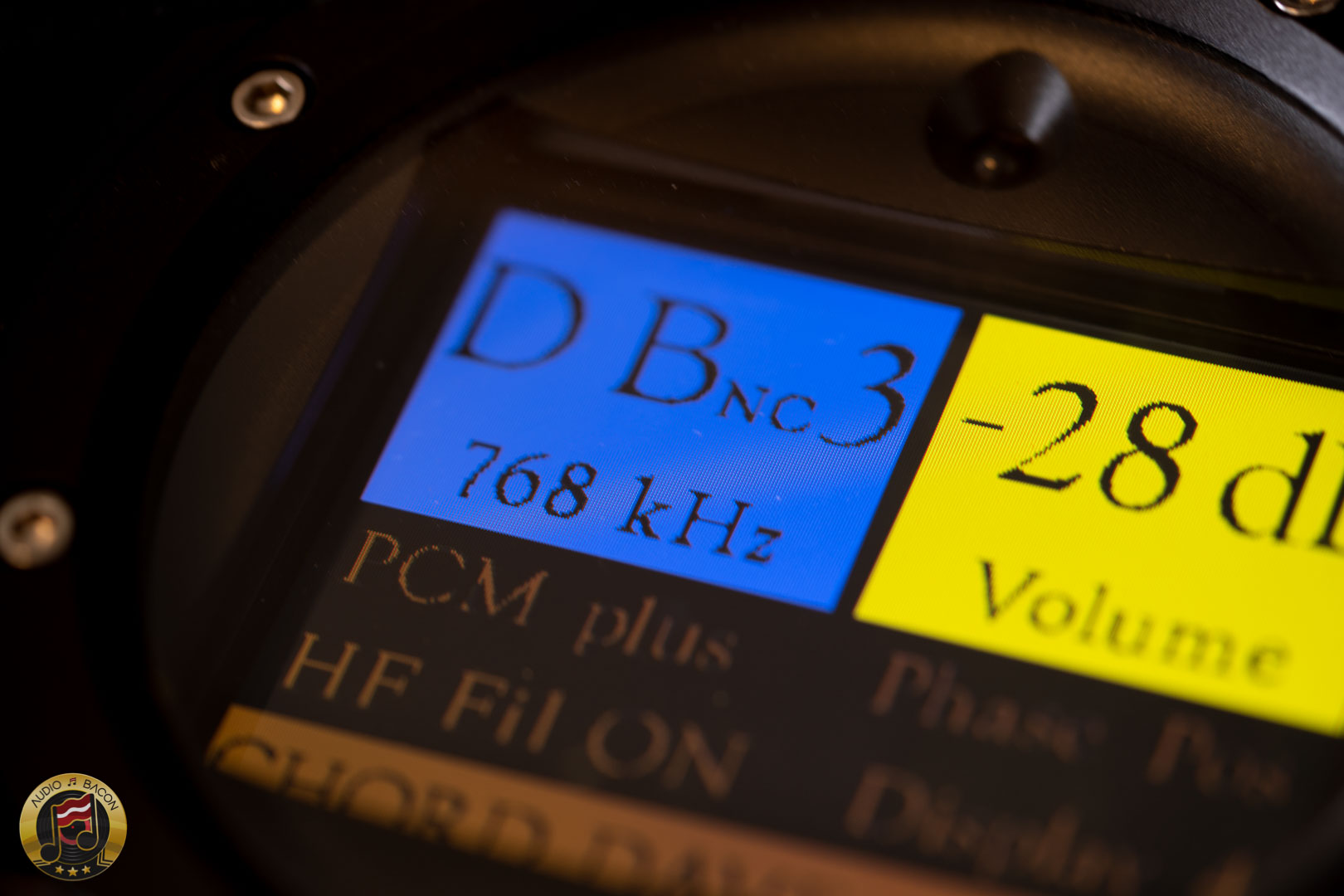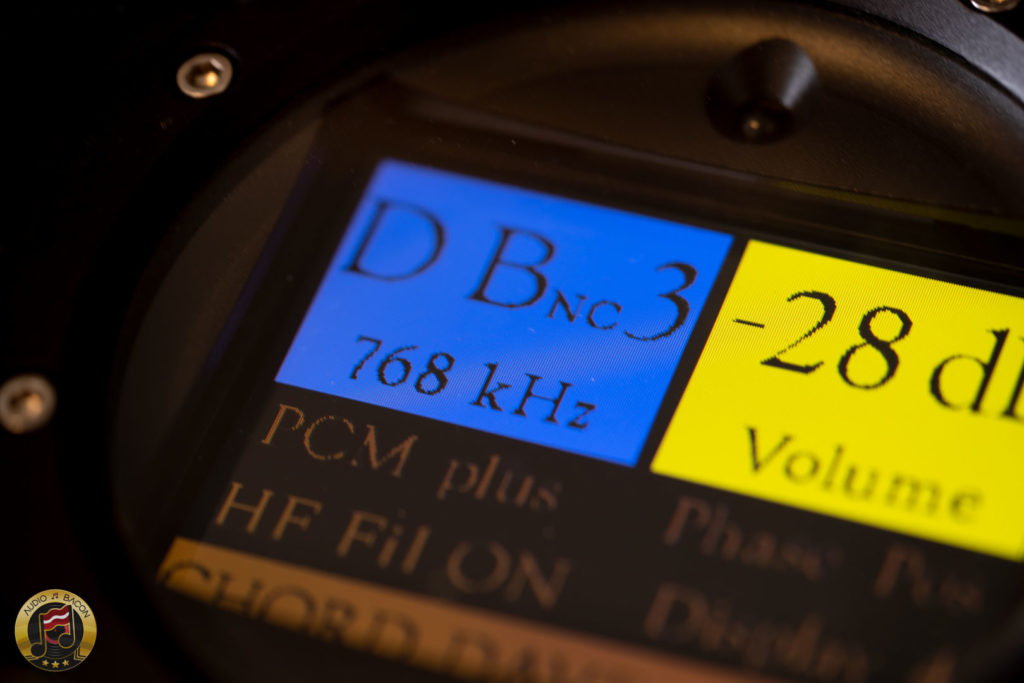 Chromecast Audio
Moreover, you could get a much better tone and timbre when you power a Chromecast Audio (now discontinued) via a battery and connect it to the Hugo M Scaler. There's something so beautiful about saying "Hey Google, play Spotify on M Scaler."
Using the Chromecast Audio on the Hugo M Scaler made me realize the importance of having a higher quality streamer and server such as the Innuos ZENith Mk.II. That's where you'll lower noise floor, bring out the details, and mold out the music in a more convincing way.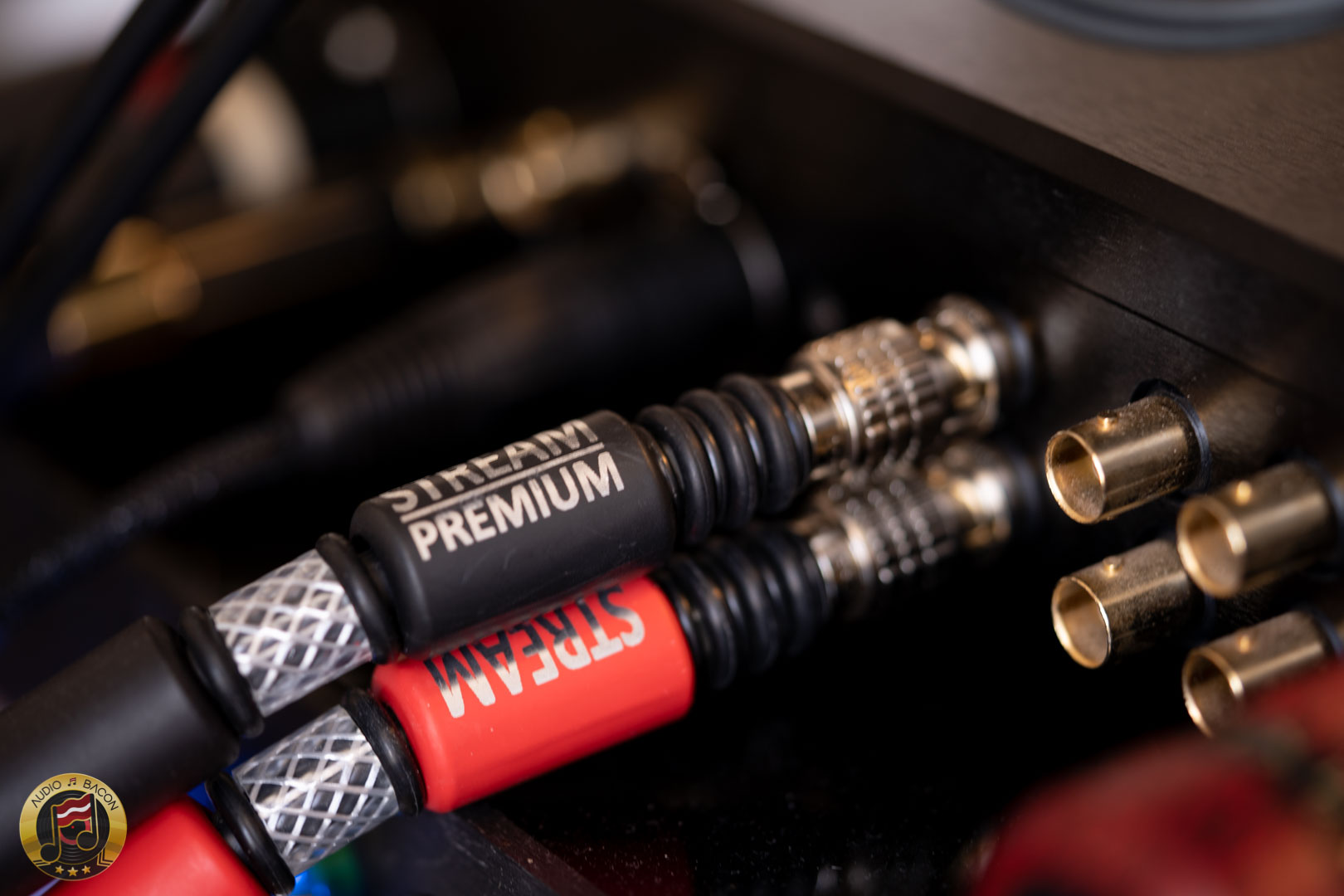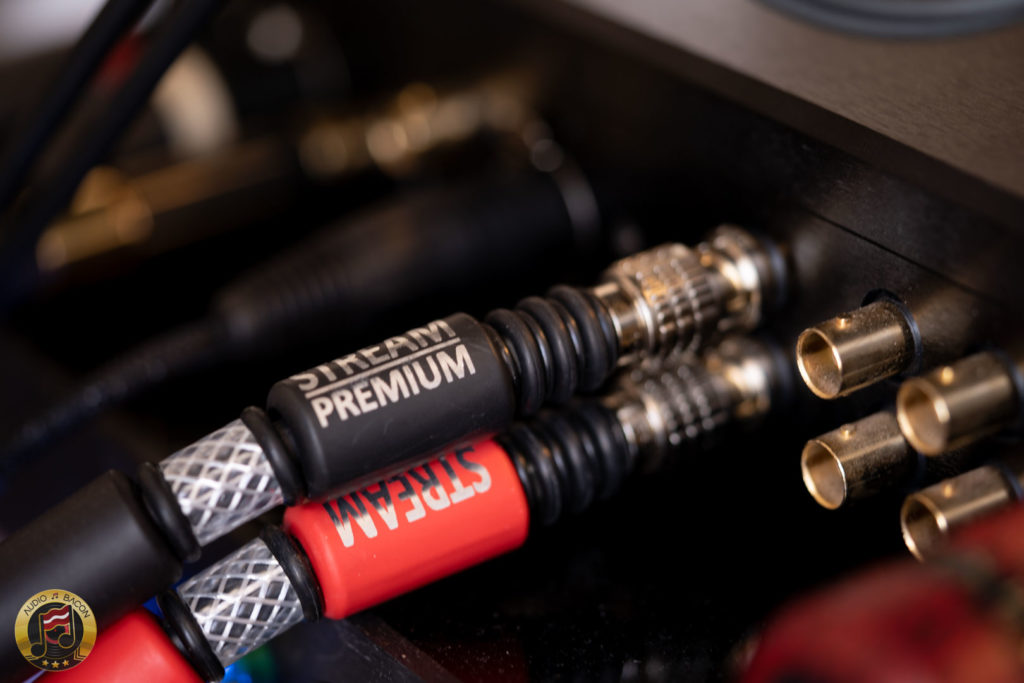 Grounding
As far as grounding, I heard no differences when grounding the BNC inputs of the HMS, but did hear a difference when grounding the unused BNC output. For the curious, the tone is elevated and more focused – but leaner. In any case, I'm planning to use all the BNC outputs for the DAVE and TT 2. In short, the Hugo M Scaler doesn't seem to benefit from additional grounding.
I did ground the AES input of the DAVE with the Synergistic Research grounding block. It sounds better.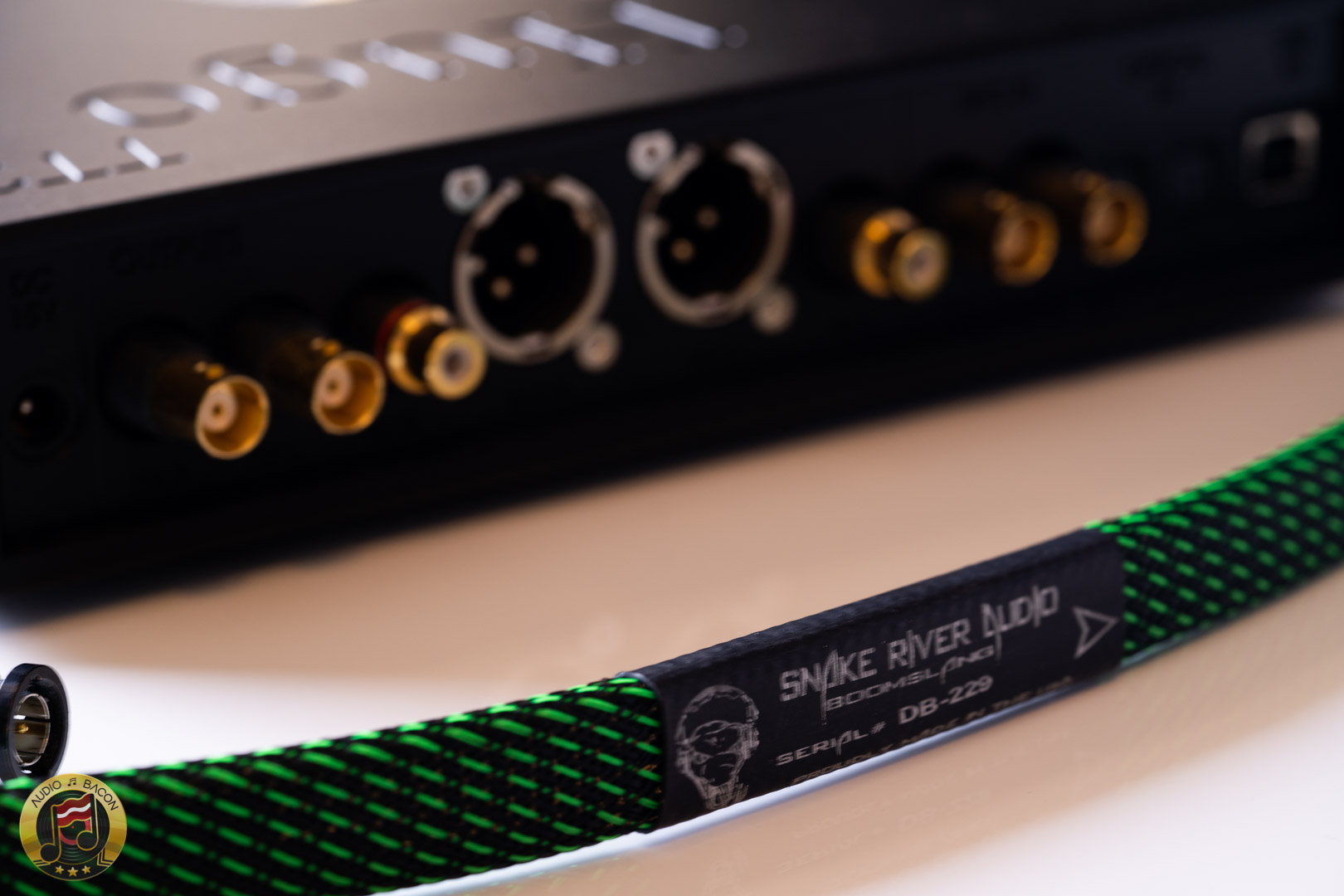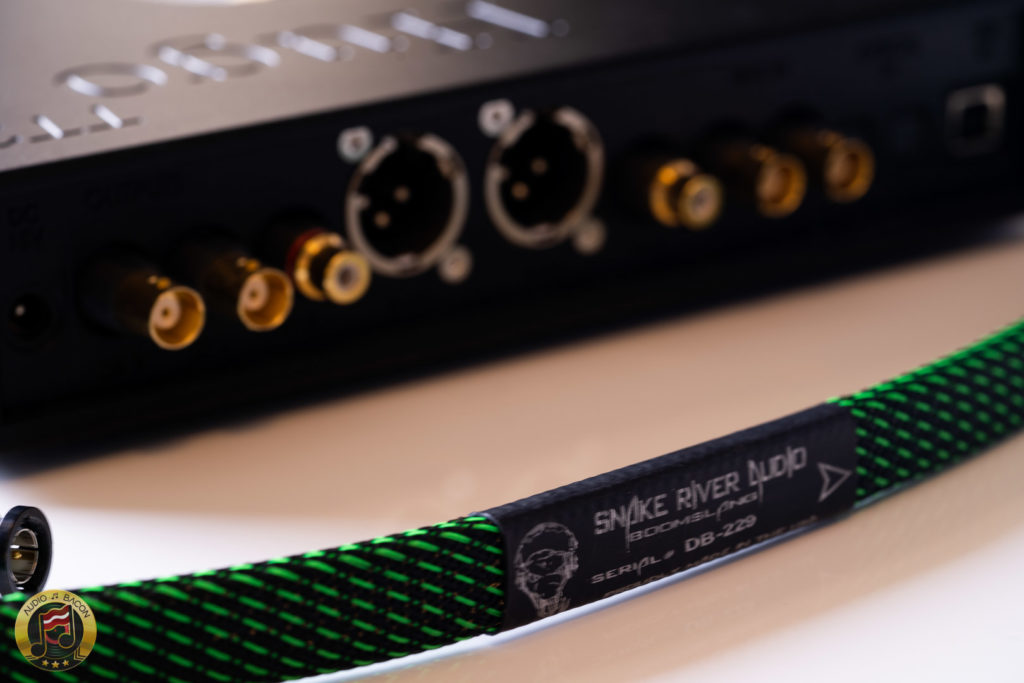 Digital Cables
From my experience, digital BNC cables matter a lot. With the anticipation of the Hugo M Scaler, I did an entire shootout with the many flavors of BNC. Pick the one that works for you. For this review, I used the WAVE High Fidelity STREAM BNC cables for most of my listening. They're my favorite BNC cables at the moment – and it didn't break the bank. In addition, the Snake River Audio Boomslang BNCs are also fantastic.
I'm using the Danacable TruStream for USB and for optical the Mapleshade TOSLINK. Check out my digital cable reviews for more ideas.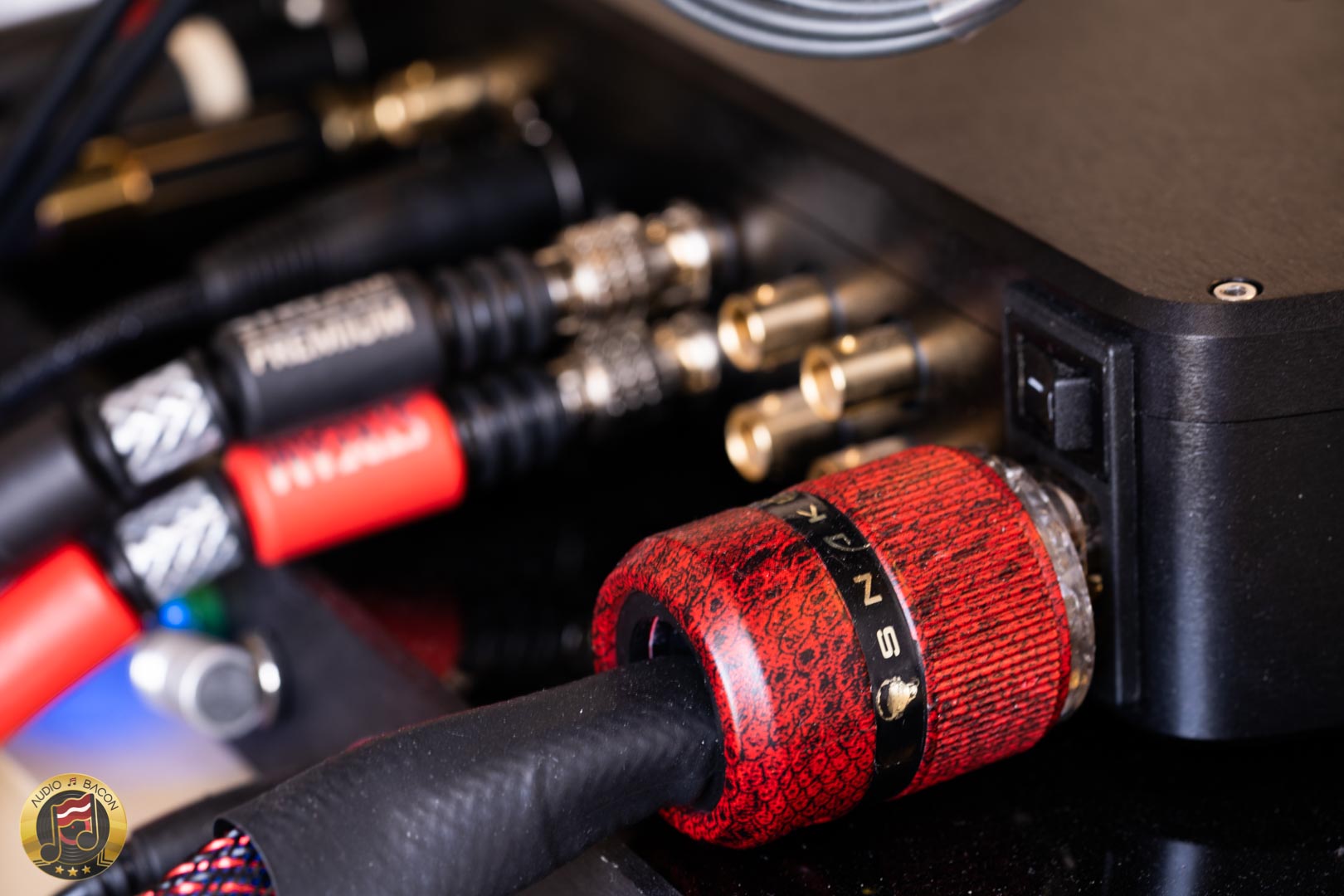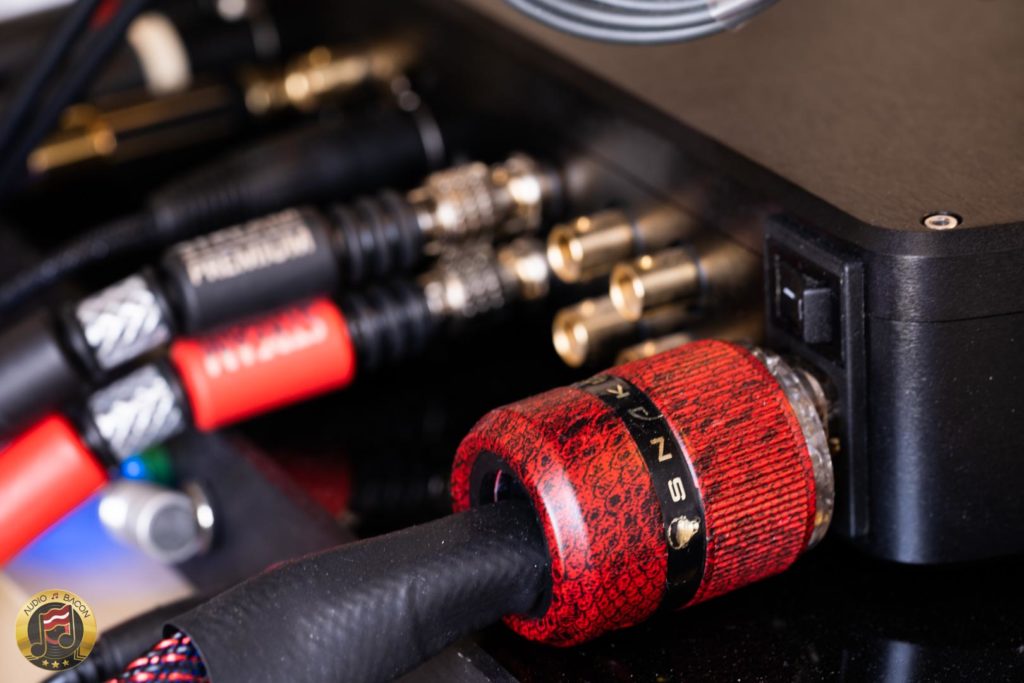 Now for the listening tests…
Here I'll go through DBNC mode for all of the Chord Electronics DACs and single BNC for the others. Keep in mind, a million taps only come in DBNC mode with a compatible Chord Electronics DAC. Let's get to it.