We're finally here! The last piece of our full loom series for Synergistic Research.  We'll also be closing it out with a Synergistic Research factory tour. We've had quite the adventure– starting with the Active Ground Block SE and accessories like their fuses, moving onto their power products, and room acoustic products.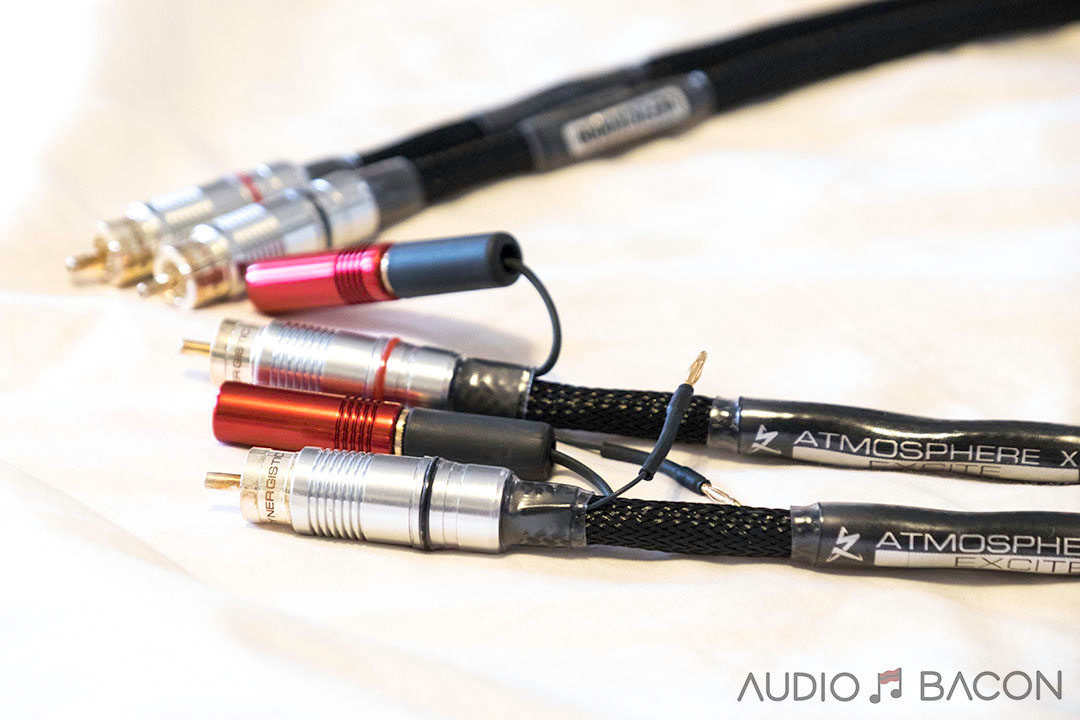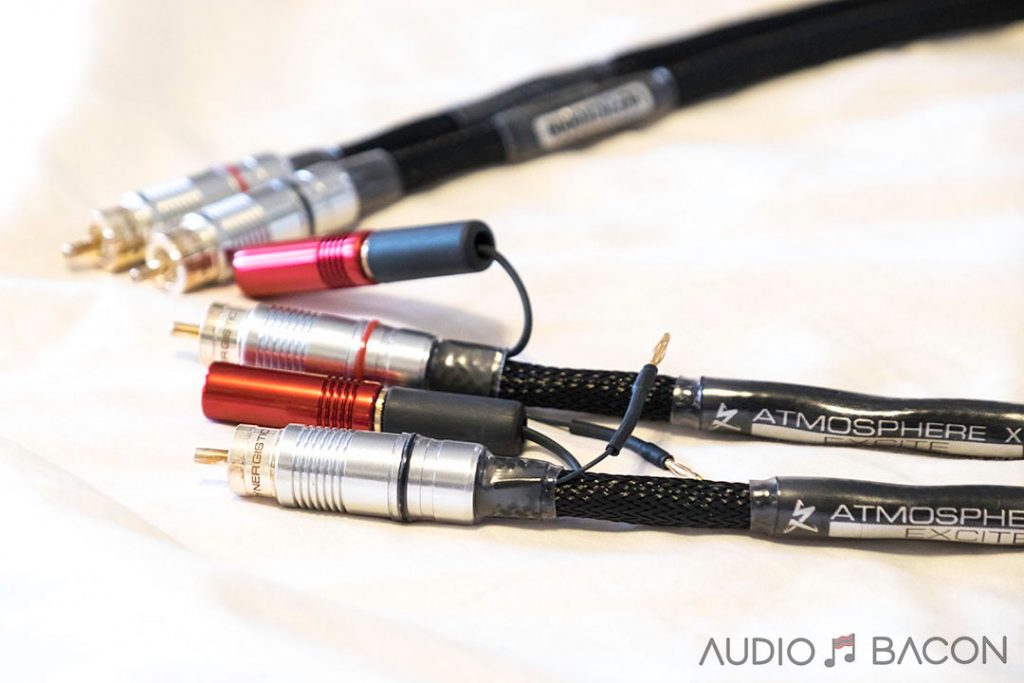 In addition to going over the Tranquility Base UEF and MiGs footers, we've had time to review their newly released Excite series of interconnects and speaker cables. We've seen certain themes develop with the Synergistic Research products that seem to get strengthened and reaffirmed over time.
Excite Interconnects and Speaker Cables
If you think of the power products as the entry products feeding your system and components, and their acoustic products as tuning the air around you, this review will address the products that connect your major components together.  If Ted & team's goal for their entire line of Synergistic Research products wasn't clear before, it'll be obviously clear after hearing these cables.
Synergistic Research's Excite line represents their new Atmosphere X line which represents a new iteration of their previous Atmosphere series.  Moving away from the four-tier Atmosphere Level series, the new Atmosphere X series has three levels: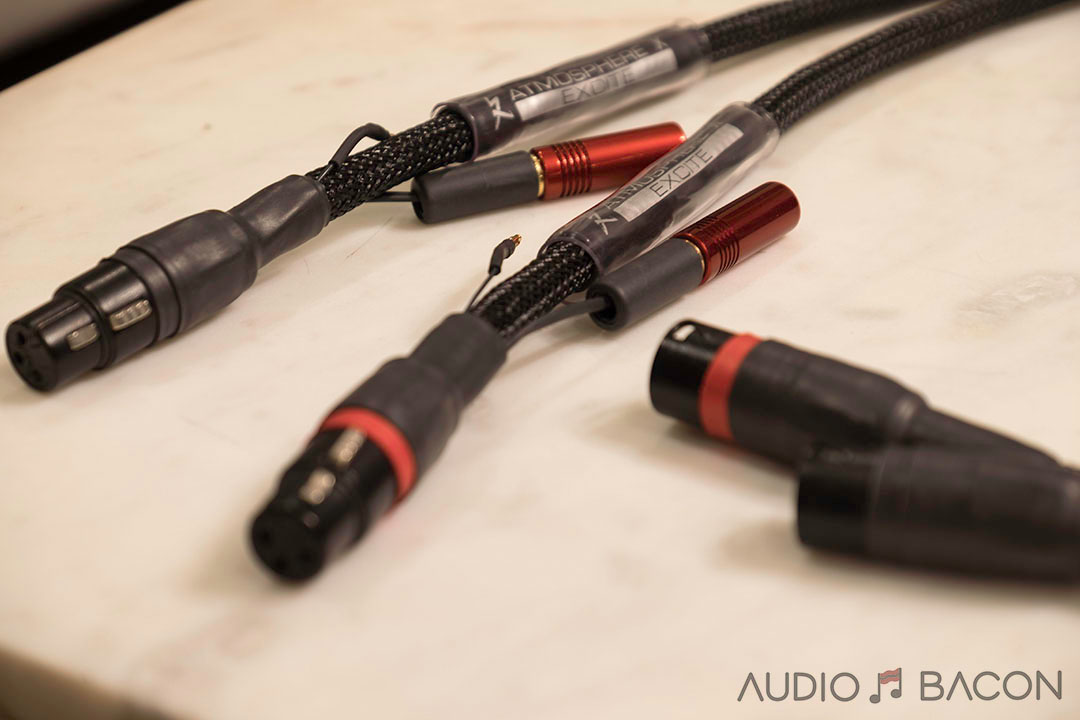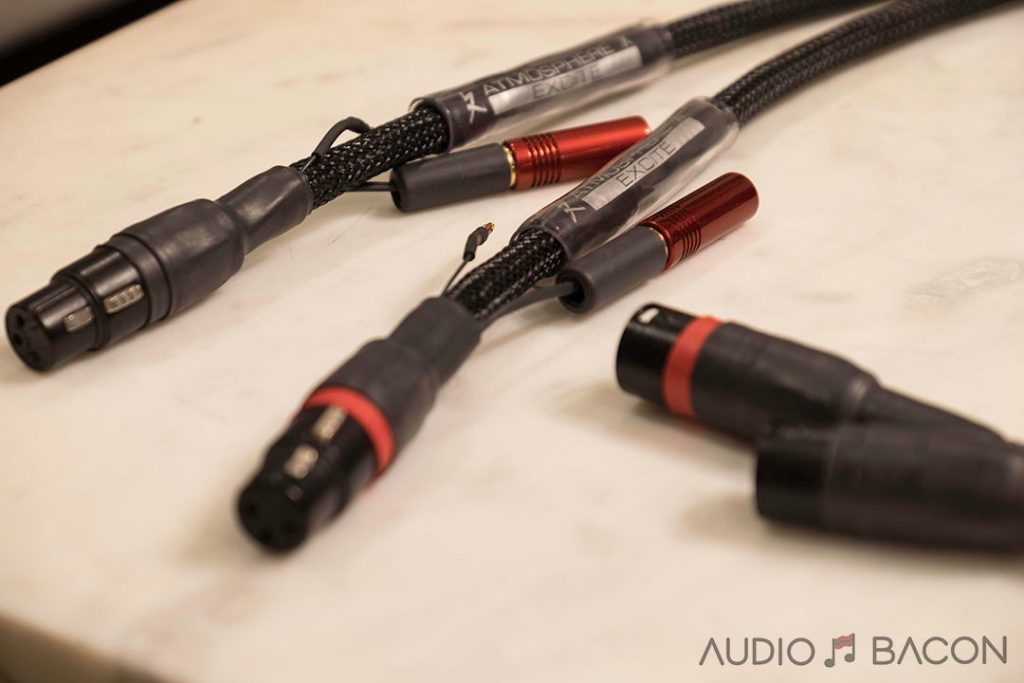 We asked Synergistic Research to explain some of the new technology and changes from their previous line for the Excite series:
The major changes in design are first, the new UEF Matrix shielding.  All Atmosphere X series cables feature a new UEF Matrix Shield developed through a direct assessment of how our brains respond to music with and without this new shield topology. Instead of just measuring the system and the cables alone, we developed new test criteria for directly assessing how a listener responds to music selecting only those design options that transferred the greatest emotional response.

Second, is the Blue Fuse conditioning process that was originally developed for Blue fuses.  The conditioning process is one of the major additions that gave the blue fuse the performance improvement over the black fuses and is now applied to the Atmo series signal cables.
Key Features:
Geometries – 2nd generation Silver Matrix and 99.9999% pure silver air strings
Treatments – 1,000,000 volt Quantum Treatment and UEF Blue Fuse conditioning process
New UEF Matrix shielding with Graphene
Red UEF Tuning module gives the ability to tune the cables to your system
Inductive UEF Filter built into the carbon fiber enclosure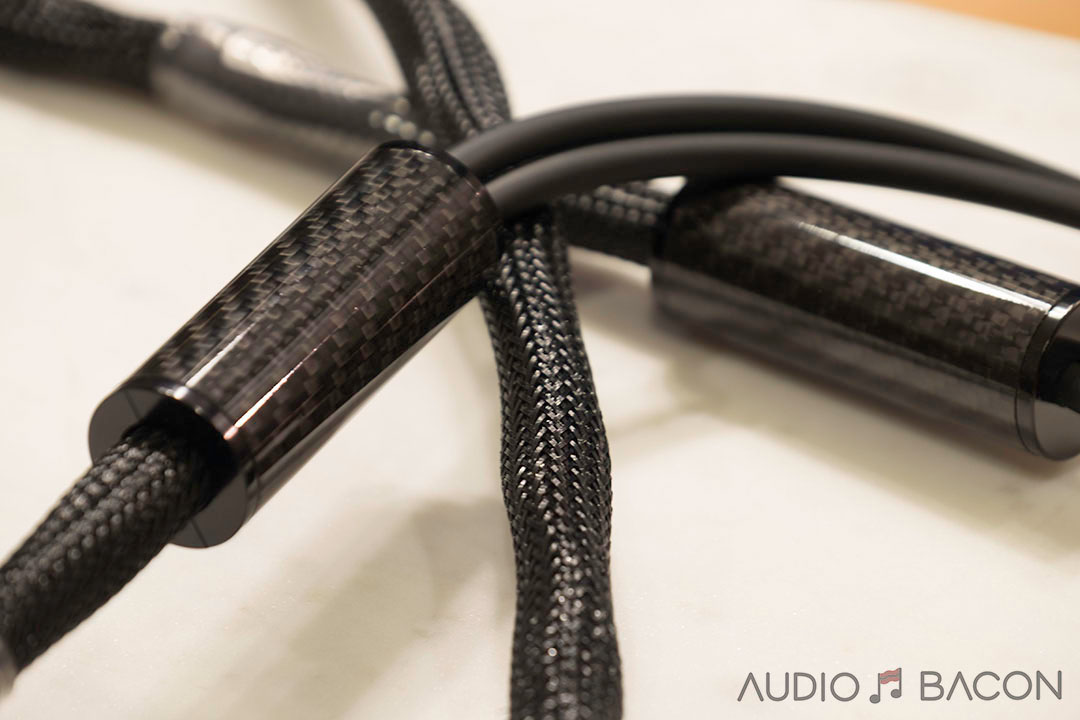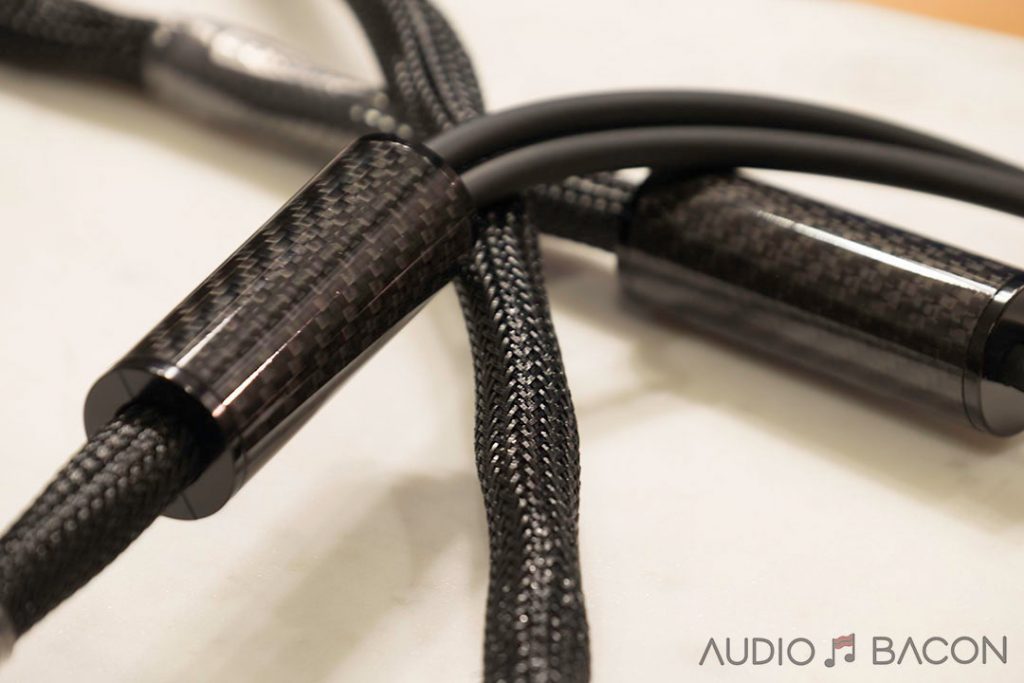 Let's talk about the cables themselves.  Physically, the cables are fairly flexible.  This will allow you to get a truer length and avoid adding a foot or two to account for turns and bends.  The source end of the interconnect & speaker cables will allow you to place a red tuning module in there.  The Excite cables will come with the red ones, whereas the Euphoria will come with both the red and blue bullets.  They allow you to tune your cables for a more warm and liquid sound versus something more pinpoint or detailed.  In our listening, we generally preferred having the red bullets in the system as opposed to no bullets, and that's what our review is based on.
For the interconnects, you'll have the opportunity to ground the cables via a mini banana grounding cable that would've come with your grounding block.  Optionally, you can also upgrade to the HD grounding cable for more performance.  Please see our Active Grounding Block review for more details about how that behaves and the corresponding impact.  Finally, at the destination end, the excite cable will have the Inductive UEF Filter mentioned above.  It's about an inch wide and a couple inches long, but won't hinder its flexibility as there is some room between the filter and the cable plug.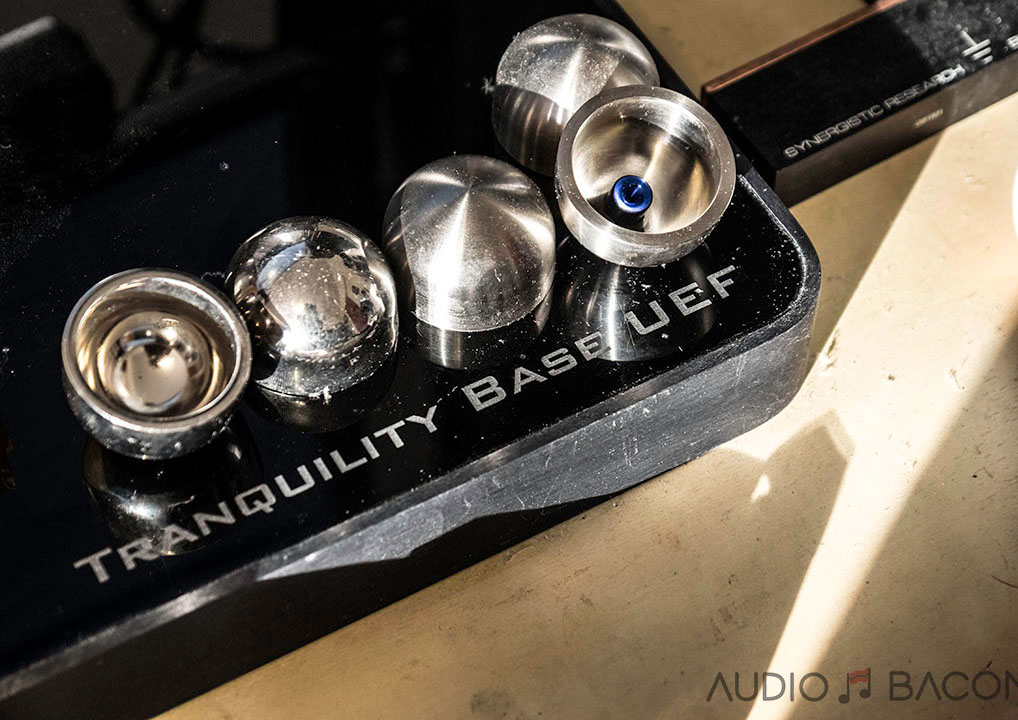 Tranquility Base UEF/XL and MiGs
Each of our systems has a Tranquility Base UEF. Our larger UEF XL has 9 layers of isolation laminate and performs at a higher level of isolation and noise rejection. They each come with two sets of MiG 2.0s and are recommended to be placed according to their guide. We preferred the "Ambient Soundstage" configuration but the "Pin Point" worked well in other cases.
The Tranquility Base UEF neutralizes harmful EM fields through an inductive Active EM CELL to balance and stabilize EM fields within components. The result is more efficient signal transfer with a measurable increase in dynamic headroom.

No other isolation product eliminates inta-circuit distortion caused by spurious EM and RF fields,
The MiGs and MiGs 2.0 are very effective isolation pieces. Regardless of the configuration used, the noise floor drops and a veil is lifted. As for the Tranquility Base, the background silences even further and everything lines up into focus. The soundstage also widens in all directions.
There are an undeniable cleaner and more pristine quality to the music when the Tranquility Base is in use in our systems.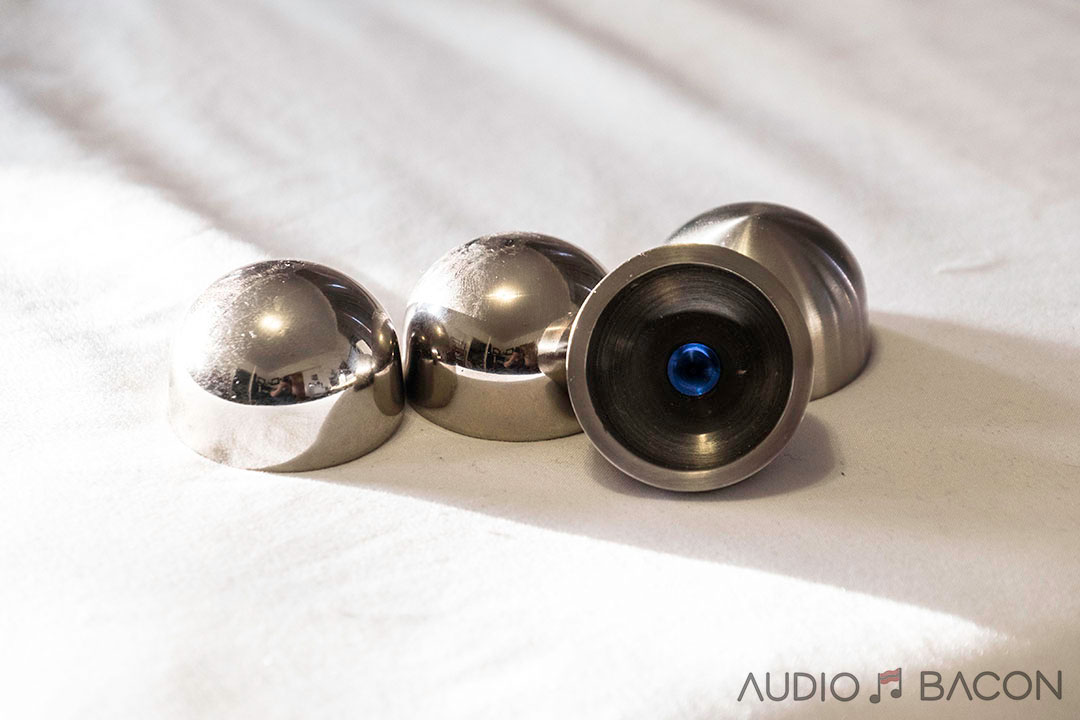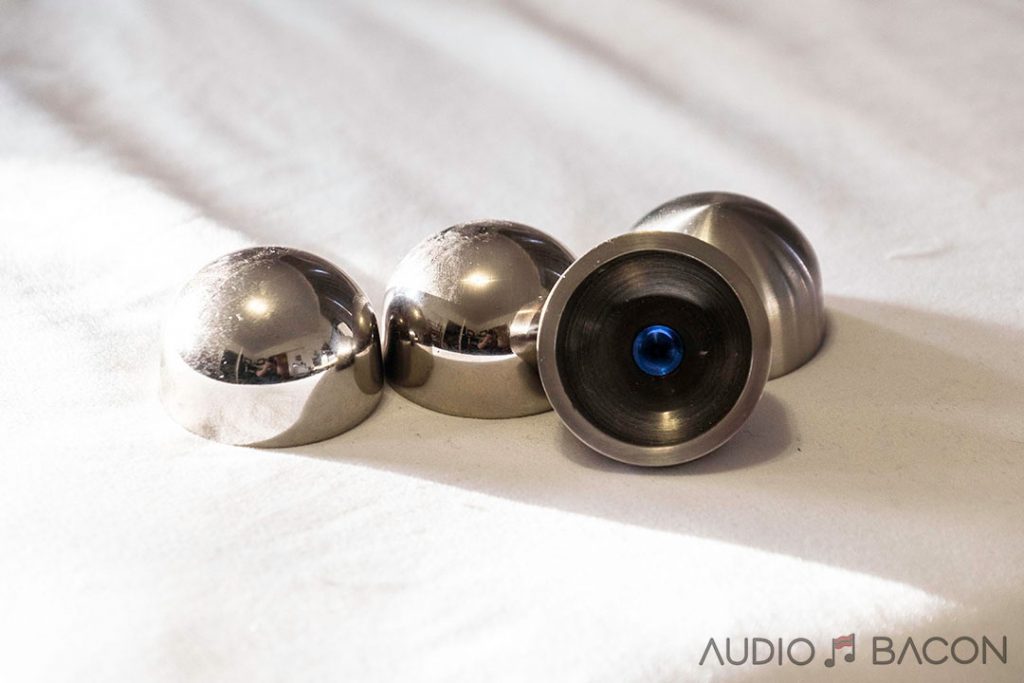 We primarily tested with our digital sources: Lumin S1 and Chord DAVE. When A/Bing with and without, the music was more muffled, less delineated, and less dynamic without the Tranquility Base in place. The sound was more closed in and less "free-flowing." Swapping it back in and we get more vividness, clarity, and a more granular sound. It's wiped of any distortion or grain.
We heard improvements, even without the active portion turned on, so it does a great job with mechanical isolation in itself. With the active circuit turned on and having it grounded to the Active Grounding Block SE, it's dead quiet. Pieces of music just "float" in from nothingness. The benefits were clearly audible so these Tranquility Bases ain't going nowhere.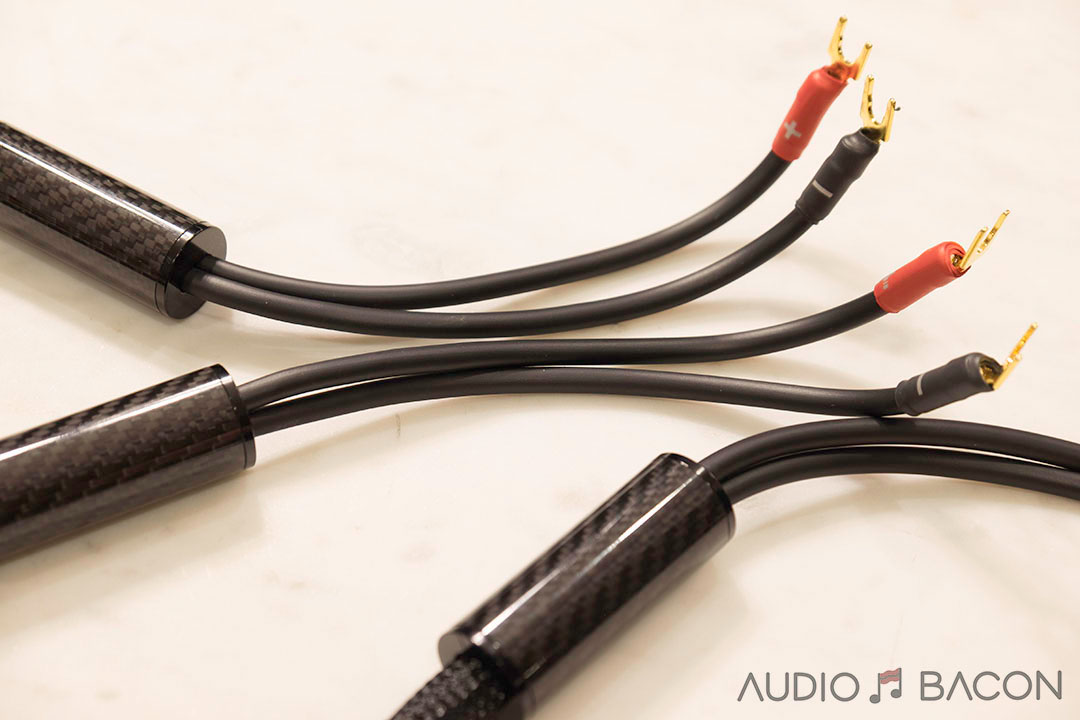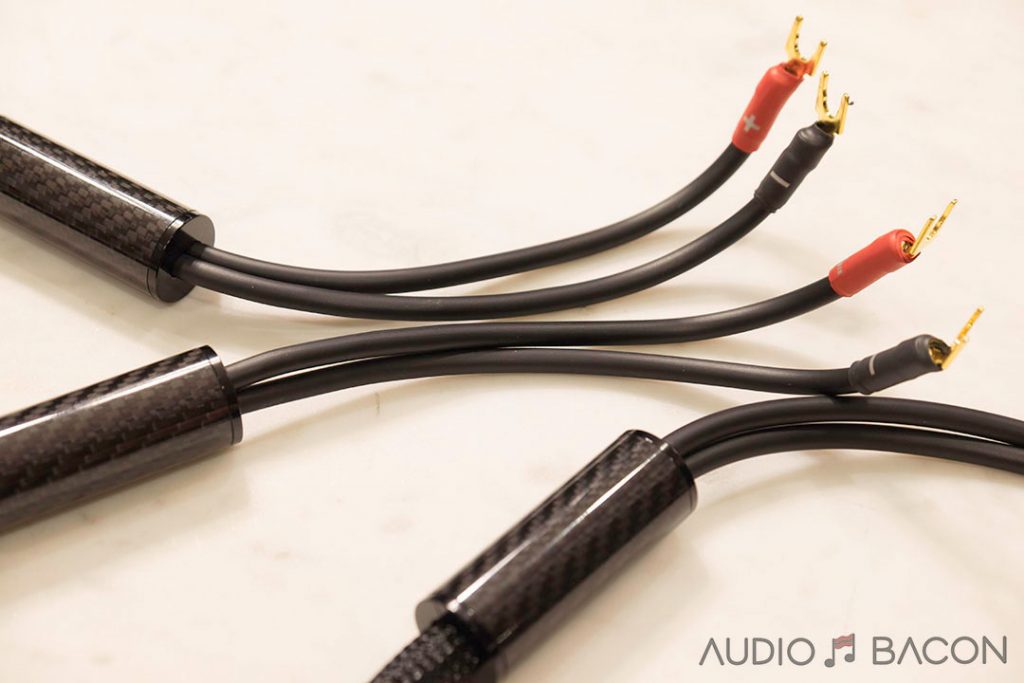 System Setup:
Power Conditioner:

A single High Fidelity Cables MC-0.5 was plugged into the same duplex as the associated power conditioner
The Synergistic Powercell PC12SE with the Galileo upgrade was also used in later testing along with their respective Synergistic Research cable.

Source:

Lumin S1 Streamer/DAC

Ethernet: SOtM dBL-CAT7 ethernet cable
Power: Dynamic Designs Challenge AE15 Digital power cable, Synergistic Research Atmosphere Level 3 Digital, Au24 SX powerChord MP
Isolation: Synergistic Research Tranquility Base UEF XL

Preamplifier:

PS Audio BHK Signature Preamp

Interconnects:

Audience Au 24 SX XLR
Synergistic Research Excite RCA
Synergistic Research Excite XLR

Power:

Shunyata Research Alpha Ztron Analog power cable
Synergistic Research Atmosphere Level 3 Analog
Audience Au24 SX powerChord MP

Amplifier:

PS Audio BHK Signature 250 Stereo Amp

Interconnects: High Fidelity Cables Reveal XLR cables, Synergistic Research Excite XLR, Audience Au 24 SX XLR
Power: Shunyata Research Alpha Ztron HC power cable, Synergistic Research Atmosphere Level 3 HC, Au24 SX powerChord HP

Speakers:

B&W 804D2

Speaker cables: DanaCable Sapphire MK.2 speaker cables, Synergistic Research Excite Speaker Cables, Audience Au 24 SX Speaker Cables

Network:

NAS: WD MyCloud EX2
Router/Switch: TP-Link CR1900 Cable Modem Router
Ethernet: SOtM dCBL-CAT7
Power: SOtM SPS-500 Power Supply