SOtM dCBL-BNC75 – The Overachiever
Price
Build

Filter Block: Yes
Directional: Yes
Conductor: Copper
SOtM – Soul Of the Music
Once again, pronounced "som." SOtM is a moving target. They're constantly innovating and developing high-quality products every few months. SOtM's power supplies and ethernet cables are some of my favorite products. I currently have their sPS-500 powering my modem and router with their iSO-CAT6 joining two dCBL-CAT7 cables. This improves music streams dramatically.
I'm currently in the middle of reviewing their new master clock and speaker cables.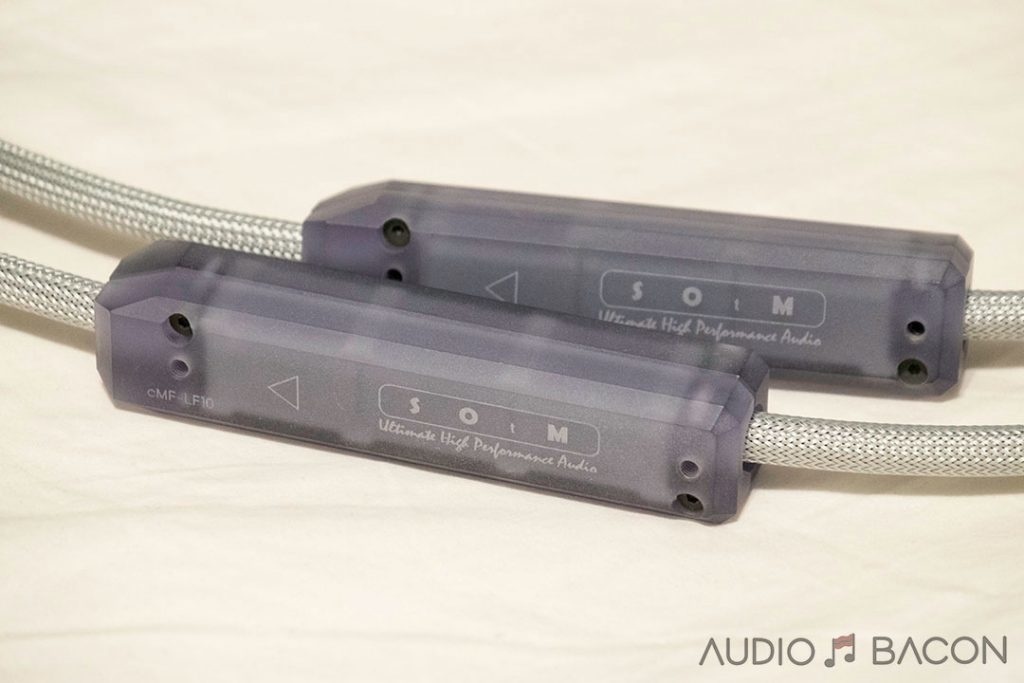 Sound
This cable is utterly raw, unclouded, and amazingly smooth. It's able to maintain a nice sense of warmth while keeping the noise floor very low. This enables very good focus, speed, tactility, and accurate timbre. Voices and instrumentation have lifelike resolution and continuity. The low-end hits hard with exceptional body, precision, and slam. Horns and cymbals are both expressive – and impressive.
There's no roll off or inhibition to the sound. It sings freely into your listening room.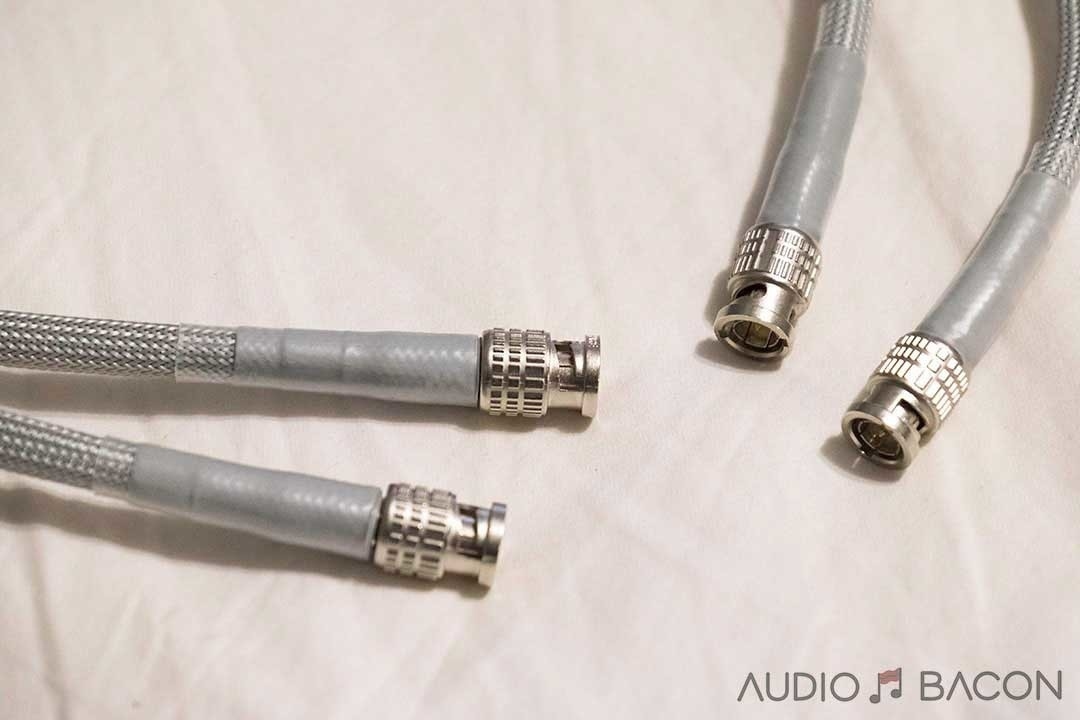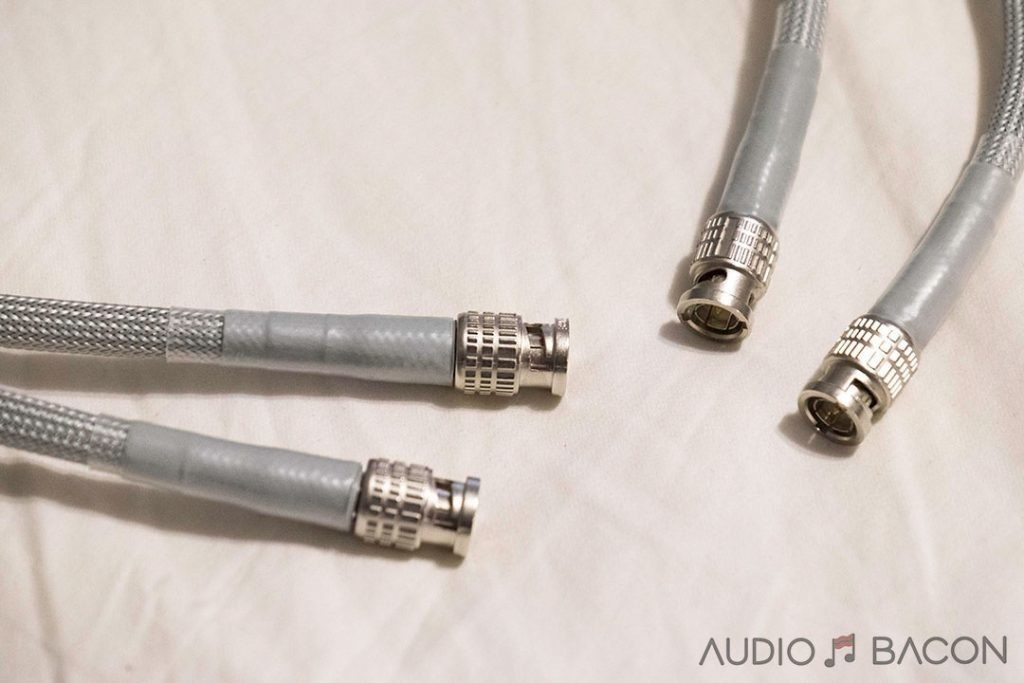 I found myself involuntarily giving it a thumbs up with both hands while listening…alone. Don't judge. The dCBL-BNC75 gets you out of critical listening and into enjoyment. This cable has a purity, energetic flair, and accuracy that is difficult to beat – especially for its price. No makeup, no facade, no glamour. A reference piece and baseline cable for lifelike resolution.
What we like

Overall, I feel this cable is convincing in its presentation. Especially in the resolution department.
It's amazing how it's able to maintain timbre while remaining quiet and resolving.
The word "uninhibited and convincing" come out a few dozen times in my notes.
This cable provides proper acoustic gradations and contrast. There's nothing left unturned within the recordings.
We found ourselves listening to entire songs rather than clips here and there for testing.
Musical timing is one of its best qualities. The acoustic nature of a recording is fully realized.
Dynamics. Huge swings are done with ease and control. Micro/macro dynamics are in full view and are felt.
Exceptional bass quality. Very few cables could remain this clear and hefty. Percussive tracks are quite a treat.
Fantastic PRaT. Hypnotic rhythm.
Snappy, tactile transients and fine delineation of lines.

Tradeoffs

Although voices and instrumentation sound raw, transparent, and pure, a little more density and thicker tone would make it the perfect cable.
The Storm Reference and Boomslang have more spectral density but don't quite have the resolution and transparency of the SOtM.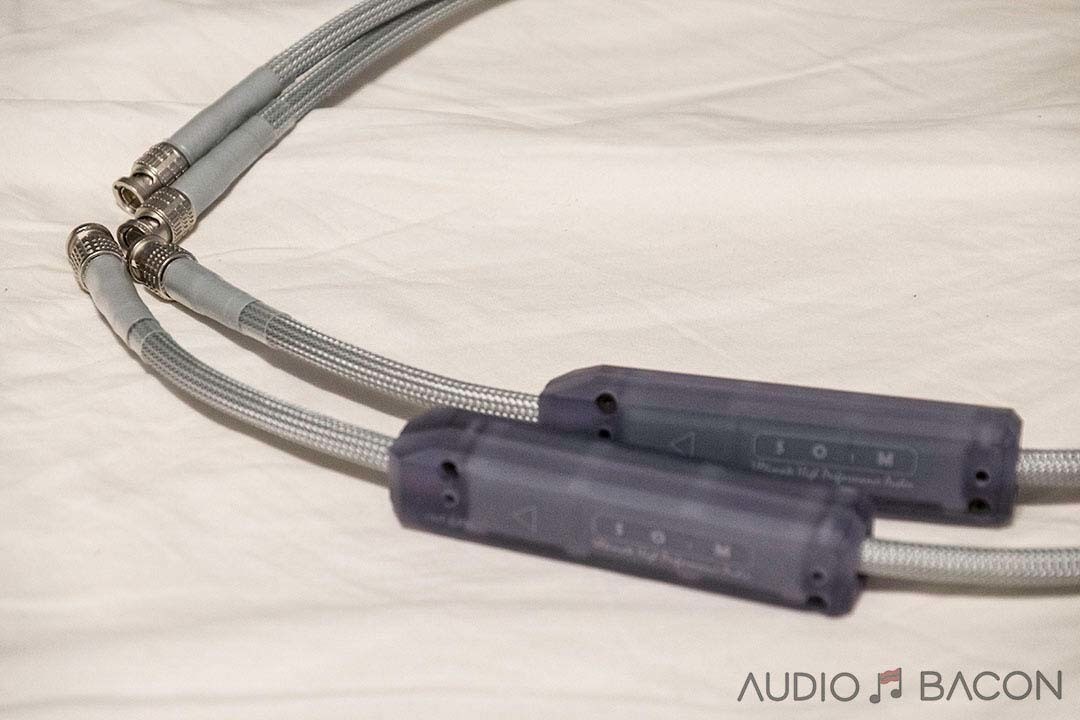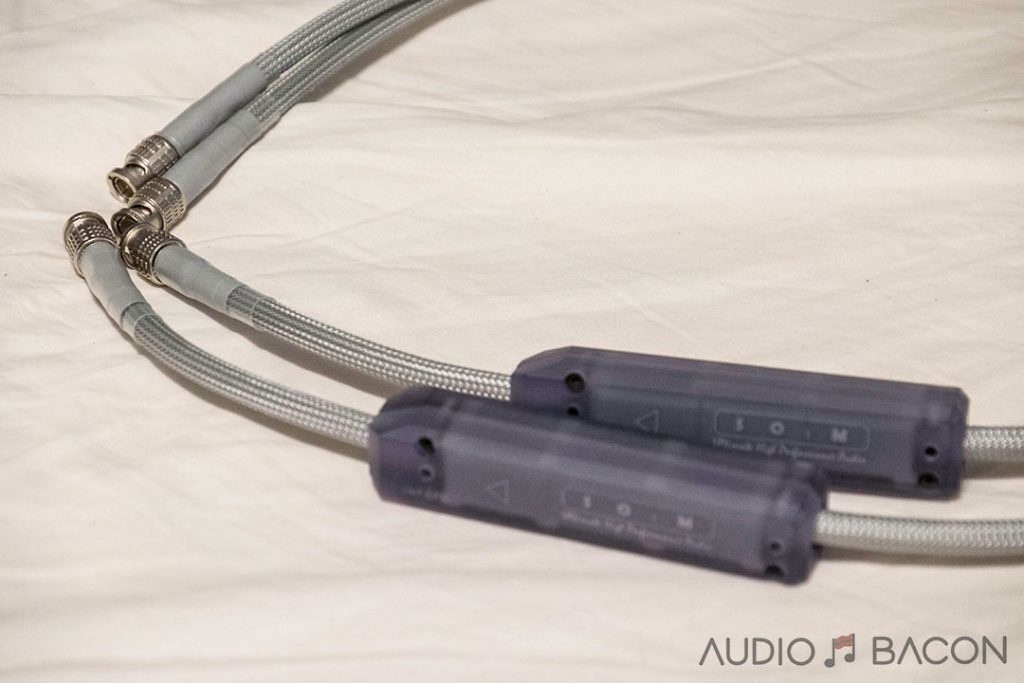 Purchasing: SOtM USA