Best of Show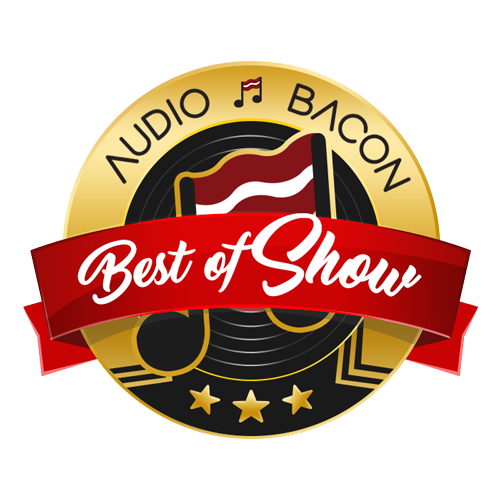 ---
Robert Do Designs, Aries Cerat, Wilson Benesch, Inakustik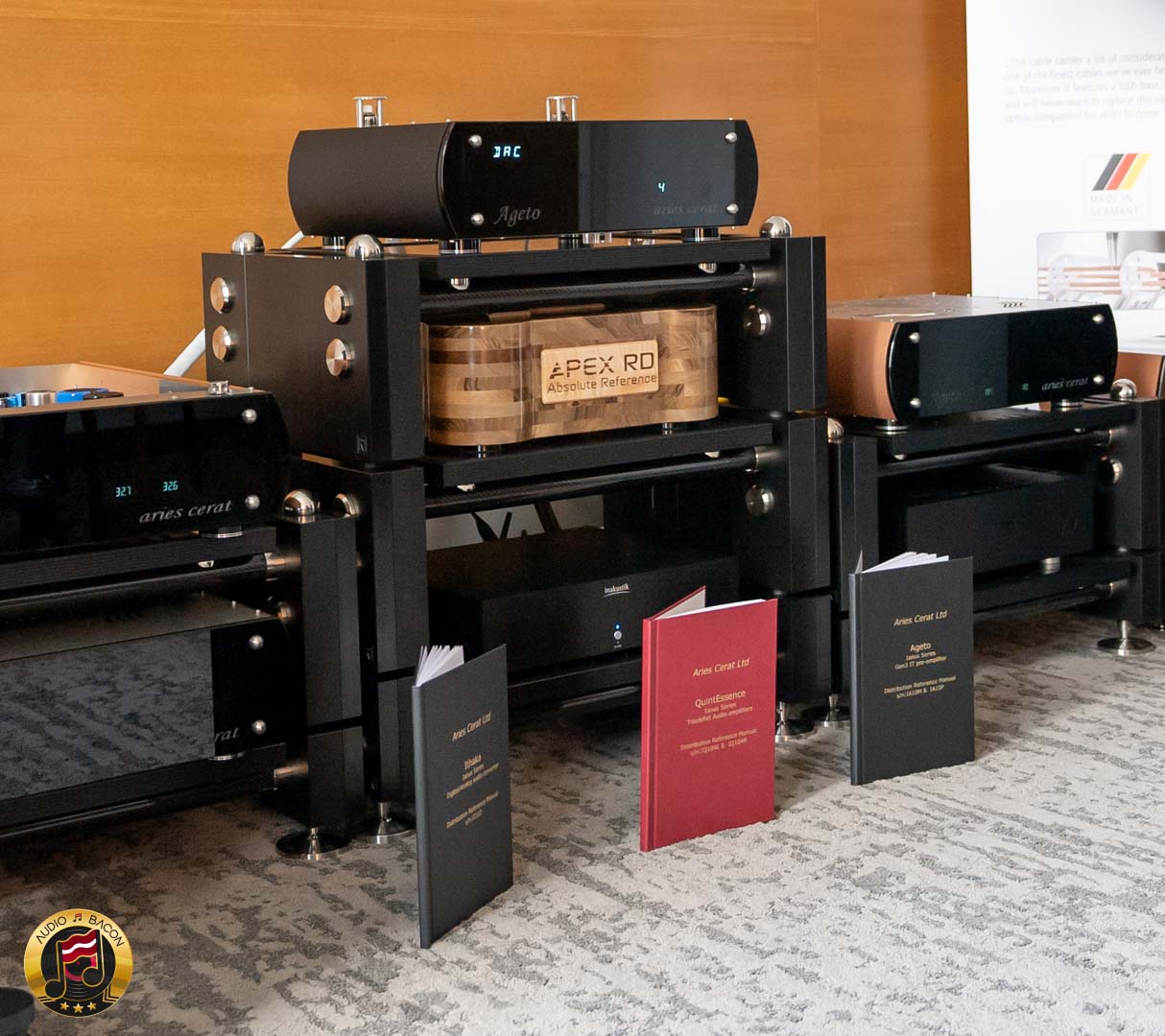 As I entered the room, a man glanced at my name tag, slung his arm around me, and enthusiastically said, "Dude, you've got to visit my place; I have nine listening rooms!"
Perplexed, I responded, "I think you've got the wrong guy."
"Wait, aren't you Audio Bacon?" he asked. "You awarded Aries Cerat Best of Show at Munich a few years back and wrote those wild cable reviews, right?"
Just like that, an unexpected friendship was born.
Unbeknownst to me at the time, I had actually seen some of his systems before. He was the "most hardcore audiophile in the world," according to Audiophile Junkie's YouTube video. I remembered watching the entire segment, completely astonished. I considered myself a bit obsessive, but this guy belonged to an entirely different league (and tax bracket). I had never encountered anyone with such profound curiosity and passion for the hobby.
So, who was this enigmatic man? His name is Robert Do.
What makes a hardcore audiophile?
Throughout my years traversing the land of audiophiles, it has become increasingly clear that experience and experimentation reign supreme. Reading countless reviews can only take you so far, as the extent of the reviewer's expertise remains uncertain. The crux of your knowledge stems from immersing yourself in a plethora of products, dismantling and reconstructing, discerning patterns among designs, and even mastering the art of treating a listening room.
Embrace openness and lend an ear to all – for everything impacts the sound, and pricier doesn't always signify superior. The ideal audiophile to rely on possesses the time and resources to explore the full gamut of offerings, thus providing invaluable insights and guidance. If you've heard it all, then you have a sufficient amount of reference points to form a more valuable opinion.
Robert embodies such a rare breed of audiophile – an authentic repository of all things related to the craft. Among the myriad enthusiasts I've encountered in the industry, his fervor, zeal, and dedication are unparalleled. His passion even led him to design his own exquisitely crafted grounding blocks, dubbed APEX RD, which is featured in this listening room.
We tried so many grounding solutions. Either they weren't made well, or were simple boxes with inexpensive ingredients or way too expensive or didn't work. Thus why we customized our own boxes and super cables. Through many iterations of these designs we finally found what we thought was the ultimate. Like anything we do, we spared no expense and tirelessly found the ultimate ingredients, even if it cost so many times more. It was for our own use. We then hired the most professional people to build and manufacture.

Virtual Grounds are passive but they can make a world of difference. From giving your system a Fixed Neutral/Zero Ground, fight high frequency noise and pollution, stray voltages and magnetic fields, grounding boxes are essential. The theory is simple but what goes into making it the best are the ingredients, from the .999 pure silver, to solid commercial copper plates to rare piezoelectric gemstones, Cardas Terminals and much more (but we can't tell all). At this time, there is no retail price sheet for the product as it wasn't meant for commercial sales, but we are looking for people who would like to simply try it out (contact info at the end of the post). It made a world of difference for us and we have many of the competitors' products at our site.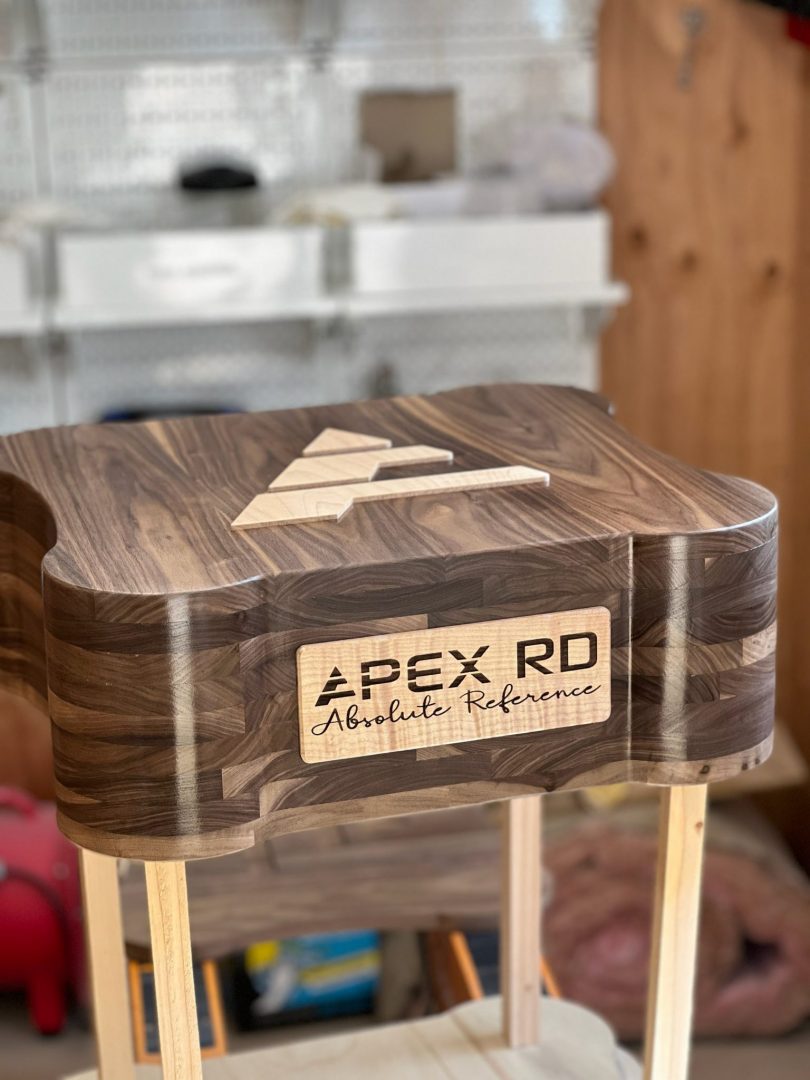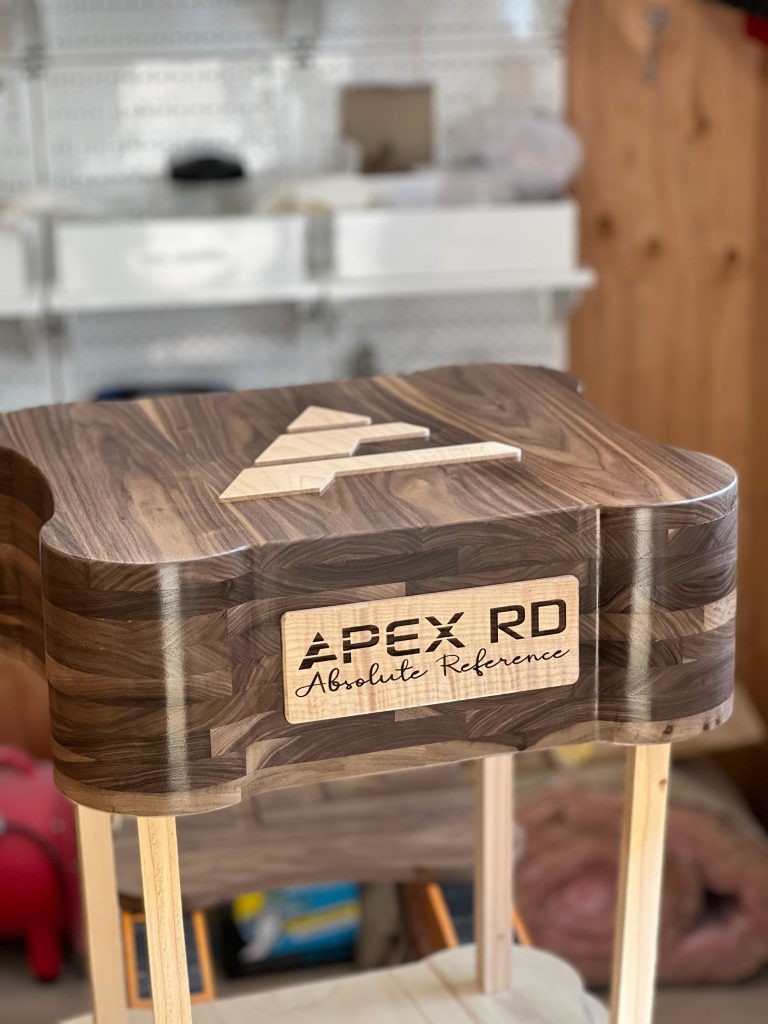 The Gear
Moving onto the the actual listening room, we have a Pink Faun 2.16 Ultra for the source, Aries Cerat electronics, and the Wilson Benesch Resolution 3Zero loudspeakers.
Now, if anyone were to asked me what my all time favorite listen was, it was the Aries Cerat room at Munich 2019. And if you asked me if space and cost wasn't an object, which speakers I would get…then my response would be Wilson Benesch. In the many years of attending these shows, I've never heard a bad sounding Wilson Benesch room.
A bit about the Wilson Benesch Resolution 3zero loudspeakers
The Wilson Benesch Resolution 3Zero loudspeaker is an advanced floorstanding speaker that incorporates the best features of the A.C.T. 3Zero and Endeavour 3Zero series. By utilizing the Isobaric Drive System, acoustically centered tweeter and midrange drivers, and a curved carbon composite top within the A.C.T. 3Zero biocomposite monocoque, this speaker offers both impressive power and precise control. The full range floorstanding enclosure provides a balanced listening experience that allows users to appreciate the nuances of their favorite music.

The bass delivery of the Resolution 3Zero is expertly integrated, using two Isobaric Drive Systems and a low-bass driver at the top of the enclosure. This design results in a consistent phase coherence across the frequency band, ensuring that the step response of the midrange drive units is matched. The Tactic 3.0 midrange, centrally located within the speaker, and the Fibonacci Tweeter above it, form the acoustic center. This arrangement allows the midrange drive unit to deliver a natural midrange presentation without crossover interference in the critical frequency band.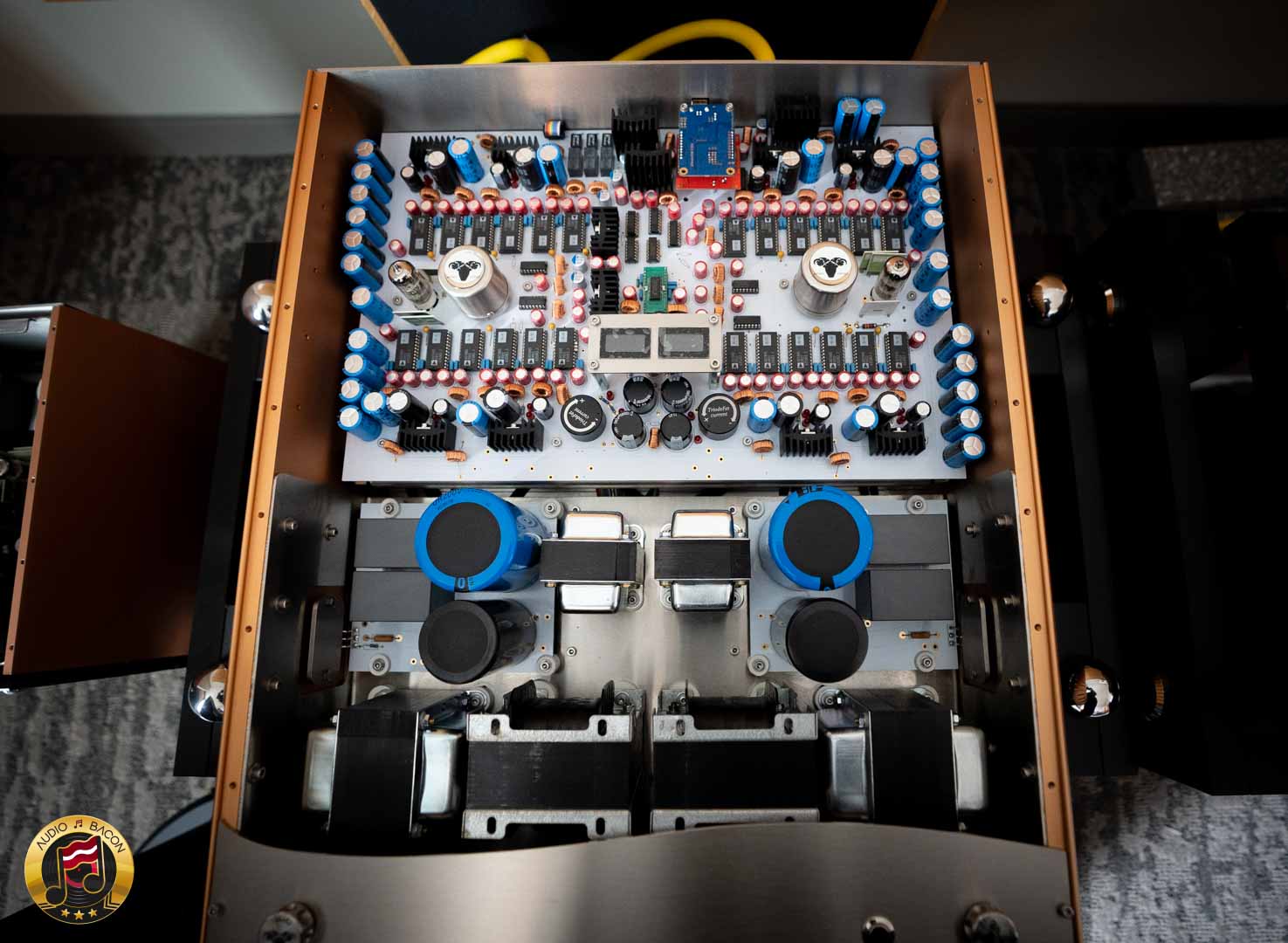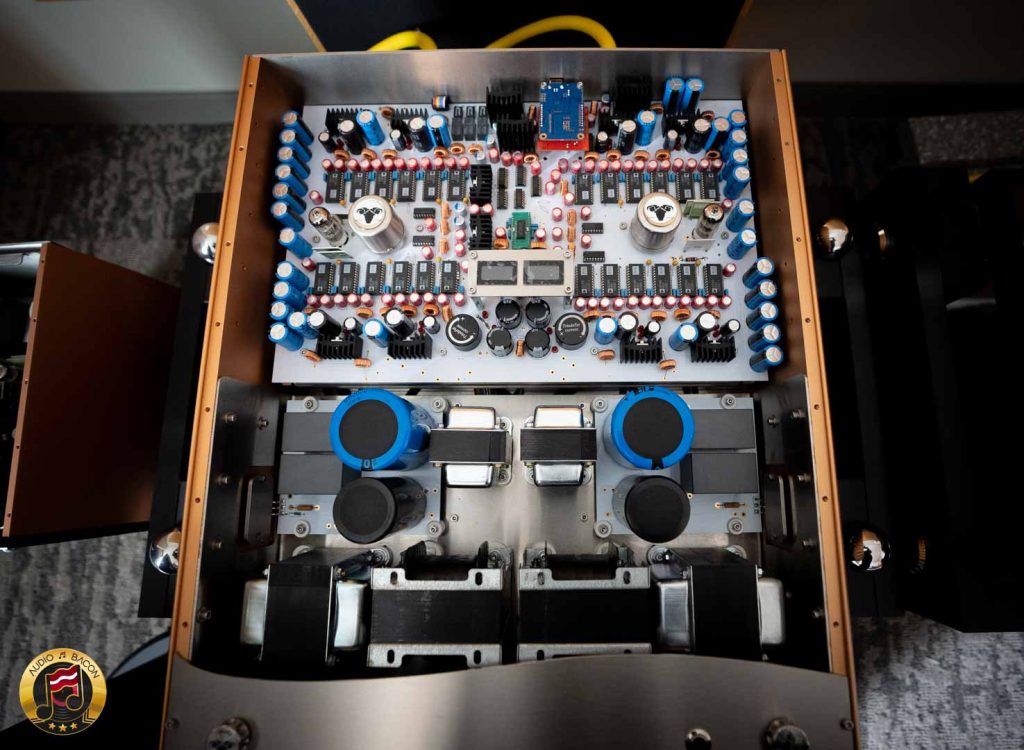 Now for the gorgeous 300-pound DAC, the Aries Cerat Ithaka. This thing is a monster.
The Aries Cerat Ithaka Digital to Audio Converter (DAC) is an innovative and state-of-the-art device that brings together the company's cutting-edge Triode Fet gain stage and a meticulously designed ladder DAC. One of the most significant features of the Ithaka is its use of an R2R IC, specifically the highly regarded Analog Devices AD1865N-K. By employing 24 R2R converters per channel, the Ithaka achieves exceptional linearity, noise reduction, dynamic range, and channel separation, taking high-end audio performance to new heights. Another key aspect is the absence of a digital filter, allowing the Ithaka to sidestep the sonic drawbacks often associated with Delta-Sigma or Multibit architectures.

In addition to its remarkable DAC design, the Ithaka also focuses on minimizing jitter, employing both passive and active techniques to achieve this goal. This is achieved through specialized driving circuits, carefully tuned digital line terminations, and the use of 70 LC filters to decouple digital circuits and ICs from power rails. The Ithaka's Super Clock circuit plays a vital role in re-clocking and driving the "refresh" signal, ensuring no additional jitter is introduced during the conversion process. The Ithaka also features a powerful output stage, based on Aries Cerat's latest generation of TriodeFet technology, which is capable of delivering 12W of power, demonstrating the potency of the DAC. With a meticulous approach to power supply design and an array of technical specifications aimed at delivering unparalleled performance, the Aries Cerat Ithaka DAC sets a new standard in digital audio reproduction.

https://aries-cerat.com/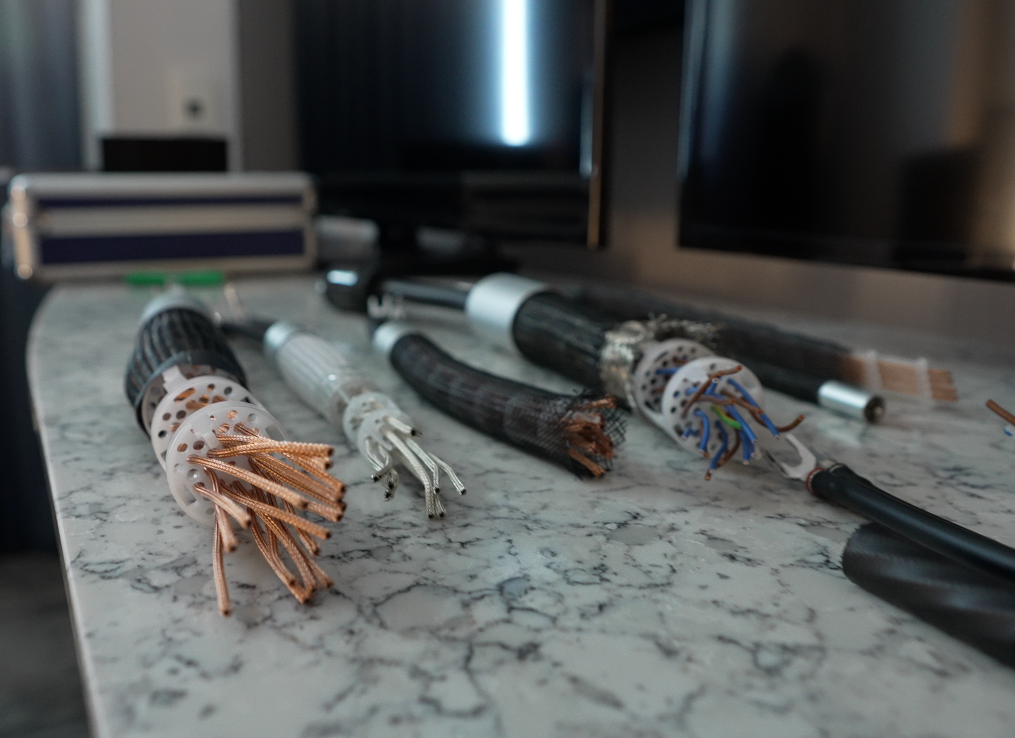 Now, the Inakustik cables are very interesting. I'm hoping to get some in for review but basically, from a technical point of view, it's how a perfect cable is supposed to be built. But they don't exist because it's far too costly and impractical. Well, Inakustik went ahead and did it anyway.
Inakustik cables' design philosophy revolves around the understanding that cables and connections are delicate components that demand technical expertise and top-quality materials to manage the physical phenomena occurring during signal transmission. The company takes pride in manufacturing its cables in a German cable mill and meticulously finishing them by hand. Inakustik's commitment to excellence extends to the high-purity copper used in their Referenz Selection cables. This copper undergoes multiple stages of drawing to achieve the desired diameter before being stranded with air-filled PE tubes in the cable plant. The company's approach to cable development is rooted in electrical engineering and physics principles, which allows them to create and refine prototypes in-house.

The use of unique technologies, such as air-helix construction, cross-link super speed waveguides, high-speed waveguide, double-layer multicore, and PE network jackets, enables Inakustik to optimize signal transmission and minimize interference. In the construction of their cables, the company employs two main materials: copper and polyethylene. Their Referenz cables contain particularly pure, oxygen-free copper with high conductance. To ensure the integrity of the transmitted signals, Inakustik also utilizes rhodium-coated contacts for their plugs, resulting in audio quality that remains as pristine at the endpoint as it was at the beginning.
And finally the Pink Faun 2.16 Ultra
This Pink Faun 2.16 Ultra supports locally stored music files and seamlessly streams high-quality content from renowned sources like Qobuz and Tidal. Developed with years of experience in digital and analog audio, and utilizing Pink Faun's groundbreaking OCXO clock technology, the 2.16 Ultra's flexible and modular architecture guarantees a future-proof solution for your evolving audio setup.

The 2.16 Ultra's design is built upon the award-winning 2.16 and 2.16x music servers, with over 15 months spent refining every aspect of its playback system. The CNC machined chassis boasts shielded compartments, heat management solutions, and vibration control, which together form the backbone of the 2.16 Ultra. The meticulously engineered power supply follows Pink Faun's unique "Star-Light" principle, ensuring minimal interference and noise, while the proprietary Ultra OCXO clock delivers ultra-low jitter and latency for a dynamic, realistic, and emotional musical experience. The system's hardware guarantees flawless playback across all audio formats, and the carefully selected audio operating system optimizes the music data flow. With various connection options available for your digital-to-analog converter (DAC), the Pink Faun 2.16 Ultra is designed to deliver an unparalleled listening experience based on the philosophy of "no sound, just music."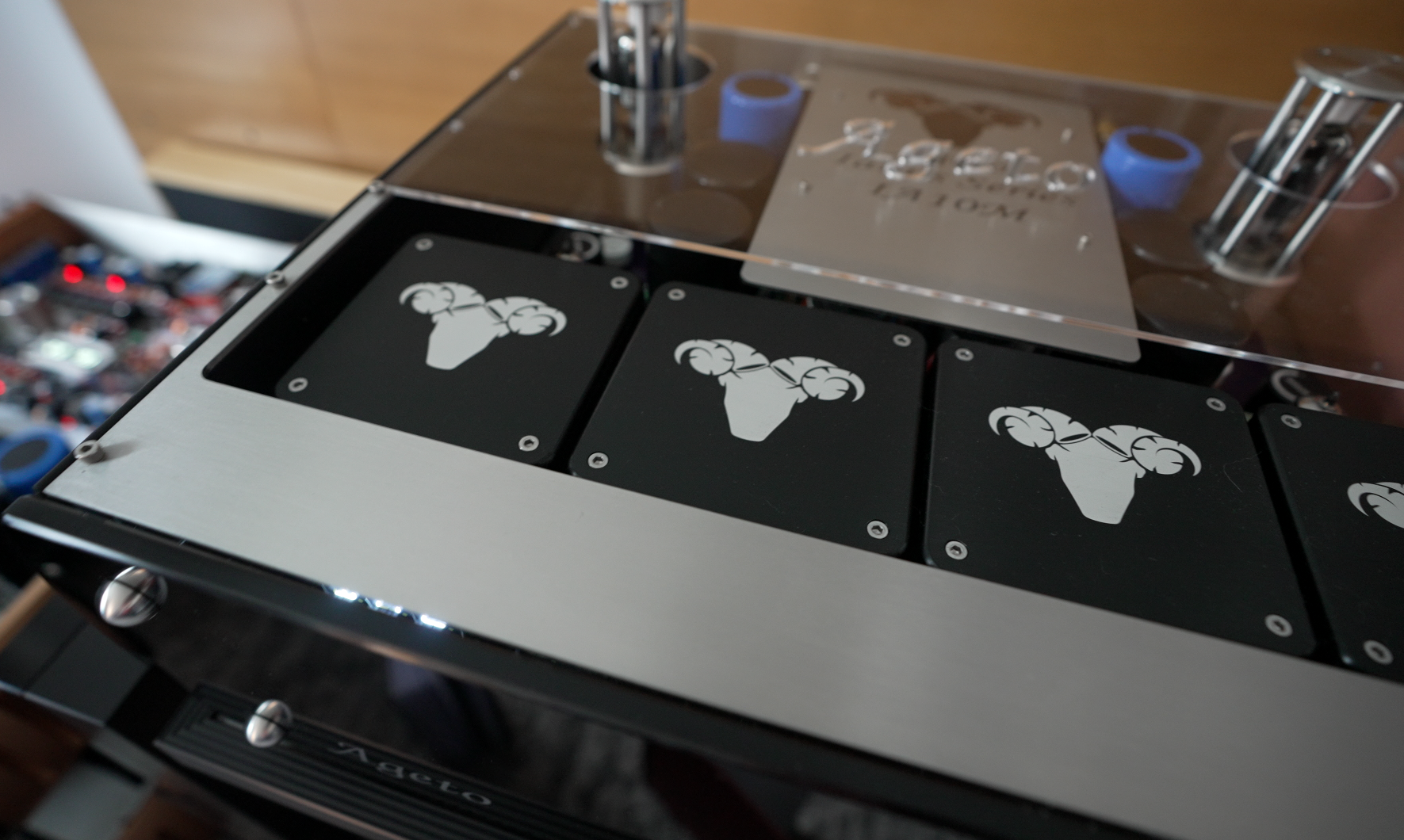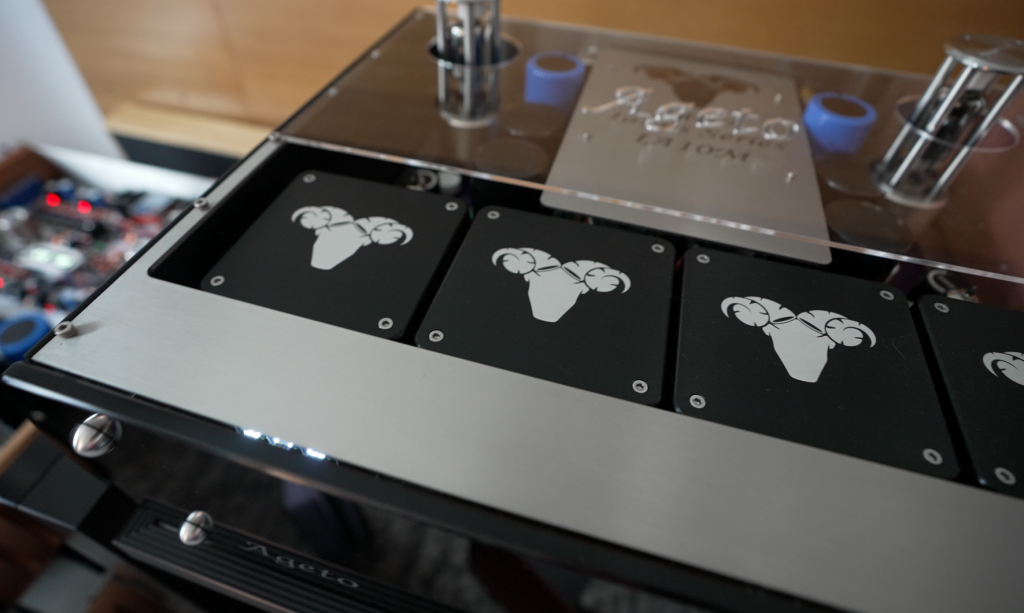 The Sound
I must confess, the initial moments were so enthralling that I didn't even consider noting down the first few tracks. I recall a mesmerizing male voice, accompanied by moderate-tempo percussion, sounding unbelievably realistic. The midrange exuded a rich, layered quality, eluding verbal description. In contrast to other systems, this one made me disregard audiophile jargon and just let the music embrace me.
However, I did recall one memorable track: Melody Gardot's "No Man's Prize." It was then that the system truly exhibited its power, drawing me into Gardot's seductive vocals while producing a warm, electronic haze-free sound. The astonishing equilibrium between intricate detail and heartfelt emotion left me spellbound.
This track displayed exceptional dynamics, crafting an all-encompassing presentation with depth and dimension that sounded true. The soundstage and imaging were accurately localized and scaled, enabling me to discern the mass of each instrument and its placement with clarity. The piano's opulent, unmistakable tonal color also contrasted exquisitely with Gardot's silky voice – a feat rarely accomplished by other systems.
As the piece unfolded, gentle brass and additional instruments joined the arrangement, each preserving its inherent timbre. Gardot's vocals evoked an intimate presence, making me feel as though she were present in the room. The midrange shone with clarity, providing a thick, diverse tonality that retained even the minutest details without compromising warmth or substance.
The system's true mastery emerged as the song progressed, capturing the most delicate subtleties of the musicians' performance. I could even discern the pressure applied to the piano keys, augmenting the acoustic authenticity. The system seamlessly melded the recording with a remarkable assortment of textures and dynamics. The effortless fusion of these attributes allowed me to genuinely appreciate the musicians' prowess and talent. Again, this system's ability to articulate the delta in tonal color and dynamic energy simultaneously is something I haven't heard from any system.
Of all the showrooms at the event, this was the only one that sent shivers down my spine from start to finish. Having explored 100 more rooms at AXPONA, I recognized that this system possessed a singular charm that remained unrivaled. The harmony between the components in this system is truly extraordinary.
My heartfelt gratitude goes to Robert, Luke, and Sven for orchestrating such a memorable demonstration. I eagerly anticipate visiting Robert's Audio Lab in the coming months to indulge in more awe-inspiring listening sessions!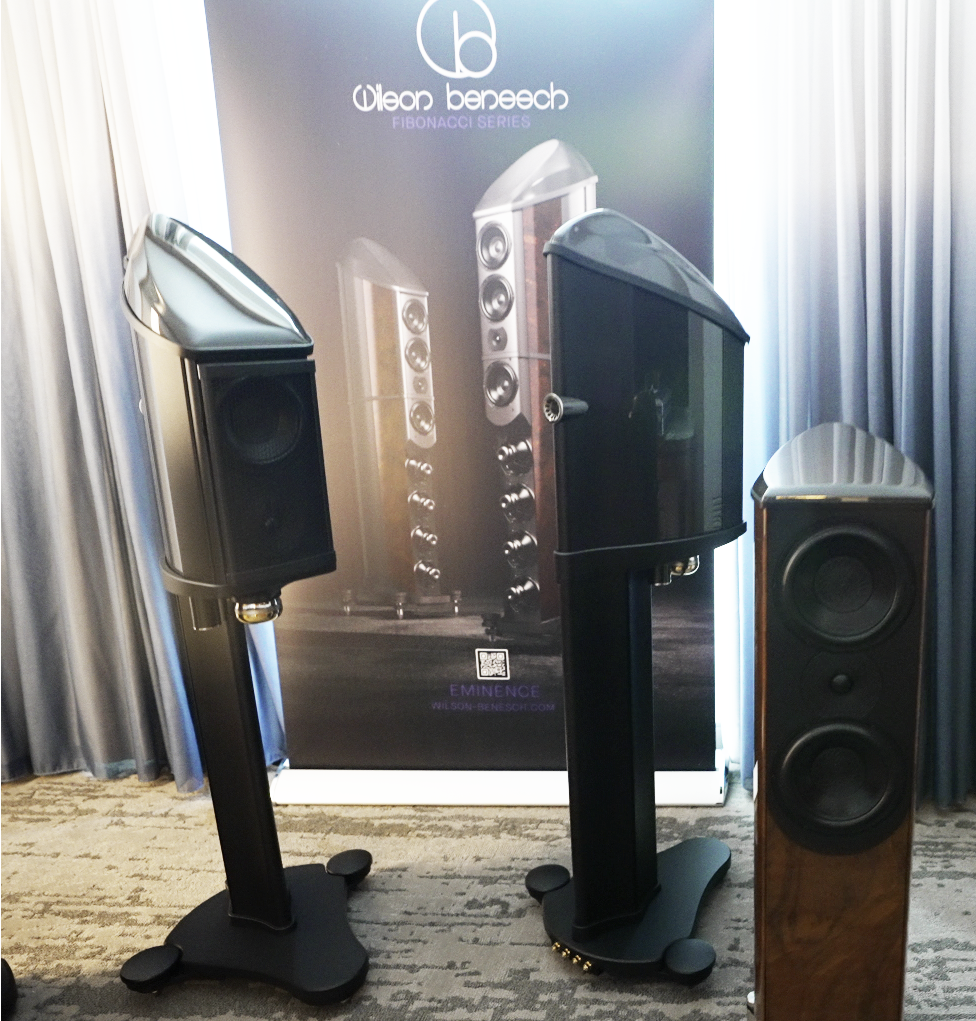 Equipment List
Pink Faun 2.16 Ultra source: $32,750
Aries Cerat Ithaka DAC: $84,000
Aries Cerat Ageto Preamp: $84,000
Aries Cerat Quintessence: $84,000
Wilson Benesch

Wilson Benesch ACT 3Zero: $54,000 + $4,000 for wood finish

Resolution 3zero // Fibonacci Series – Reference Line: US Retail $89,000 in standard finish. We offer a range of Premium finishes which can be viewed on our website product page.
Static Display: A.C.T. 3zero and Endeavour 3zero – both from the same Fibonacci Series. $54,000 and $60,000 respectively. Again both available in a range of Premium finishes.

Inakustik Air Dielectric cabling
Wilson Benesch Carbon rack: $50,000
APEX RD Signature grounding: TBD
If you'd like to visit Robert Do's Audio Lab in California or try out his grounding block, you could contact him here:
916-803-6611
robert.do@elitenorcal.com