The Custom Electronics Design and Installation Association (CEDIA) Expo is a trade show for industry professionals in the world of home technologies. This includes security providers, manufacturers, installers, and retailers. There were over 500+ exhibitors this year at the San Diego Convention Center.
CEDIA has everything from smart blinds to HDMI over IP gear, to security cameras and locks – and of course, home audio and video. I was taken aback by the amount of disruption and growth in the commercial and residential space.
As opposed to the high-end audio shows, CEDIA is more of a "show and tell" of the latest and greatest home-tech gadgets and widgets. As far as 2-channel, no one's noting their sonic impressions. The "listening rooms" are more beautifully decorated to simulate an in-home experience. Most of the larger demo rooms were for Dolby Atmos home theater systems and other immersive formats. That said, there were still a few tidbits on the audiophile side of things.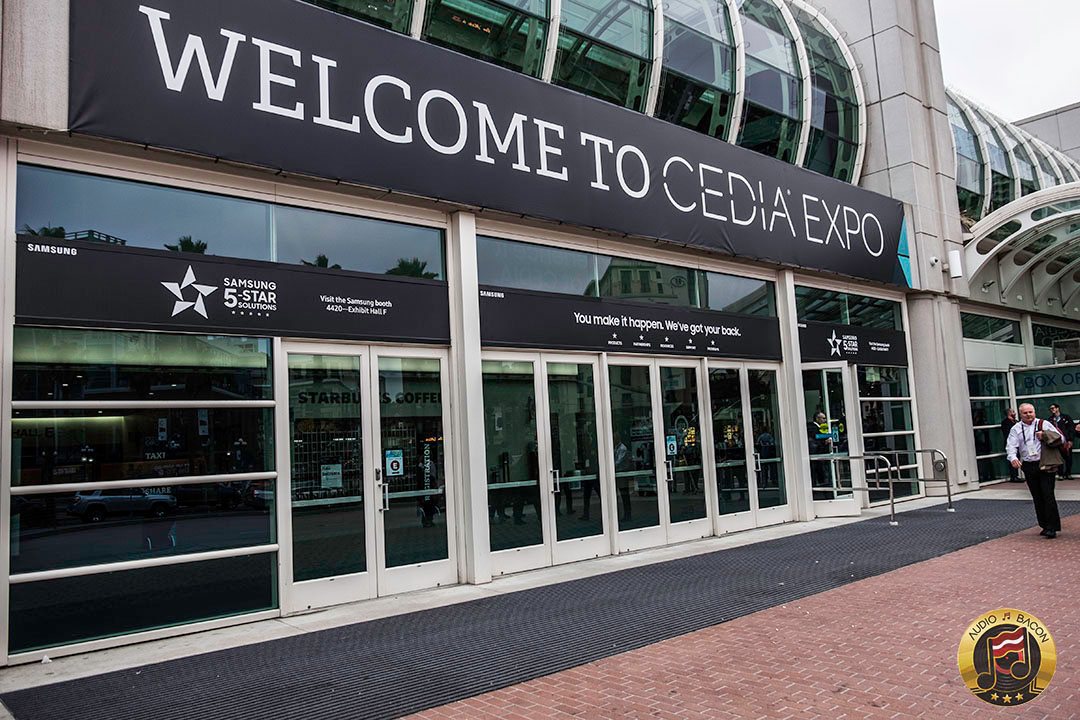 We had such a great time geeking out at CEDIA, we hope you don't mind if we roll the dice and break the mold a little bit. Along with audiophile musings, we will also touch on some of our home theater experiences at the show. There's a chance we may be reviewing more home theater gear moving forward since there's obviously some overlap. Many consumers are starting to find ways of getting the best from both the 2-channel and home theater worlds. We've also spent over 10 years in home theater hobby and are currently running a 9.1.2 Dolby Atmos system.
We were only able to visit CEDIA for a single day so it'll be a bit light-hearted. Rocky Mountain Audio Festival (RMAF) is just a few weeks away so we'll be making up it then.
As usual, we'll be captioning the photos. Enjoy!