One glance at the layout of AXPONA 2018 and it became very clear that it would be impossible to listen to everything, nevermind revisiting rooms. With over 160 rooms, this show is frickin' huge…appreciably larger any of my previous shows. There were lines upon lines of perky ears at the elevators and inside of listening rooms. Quite a few of these rooms were also paying homage to Oppo with their modified players (RIP). As usual, there were many familiar brands and quite a few new ones I didn't recognize. The hype was real.
It could've been the alcohol but I felt less than 5% of the rooms sounded terrible. Now, many of them still didn't time-align correctly so focus and imaging were off, but they still didn't sound unbearably harsh or congested. Given the constraints of these small hotel rooms, it takes a lot of time to set up these speakers properly so that in itself is quite an achievement.
For Day 1, we hit the 7th, 16th, and 17th floors (plus Emotiva on the first floor) of the Renaissance Schaumburg. Let's get to it.
But first…I know what ya'll are wondering…"What did you eat before AXPONA???"
Since this hotel will be home to AXPONA for the next few years, figured this would be a nice heads-up. The very popular Wildberry Pancakes and Cafe restaurant is only a 10-minute walk away and was our go-to spot for breakfast.  There isn't much of a wait on weekdays but it's about 1.5 hours on weekends. Luckily Yelp has a waitlist feature so join the list ahead of time so by the time you arrive, you'll be seated.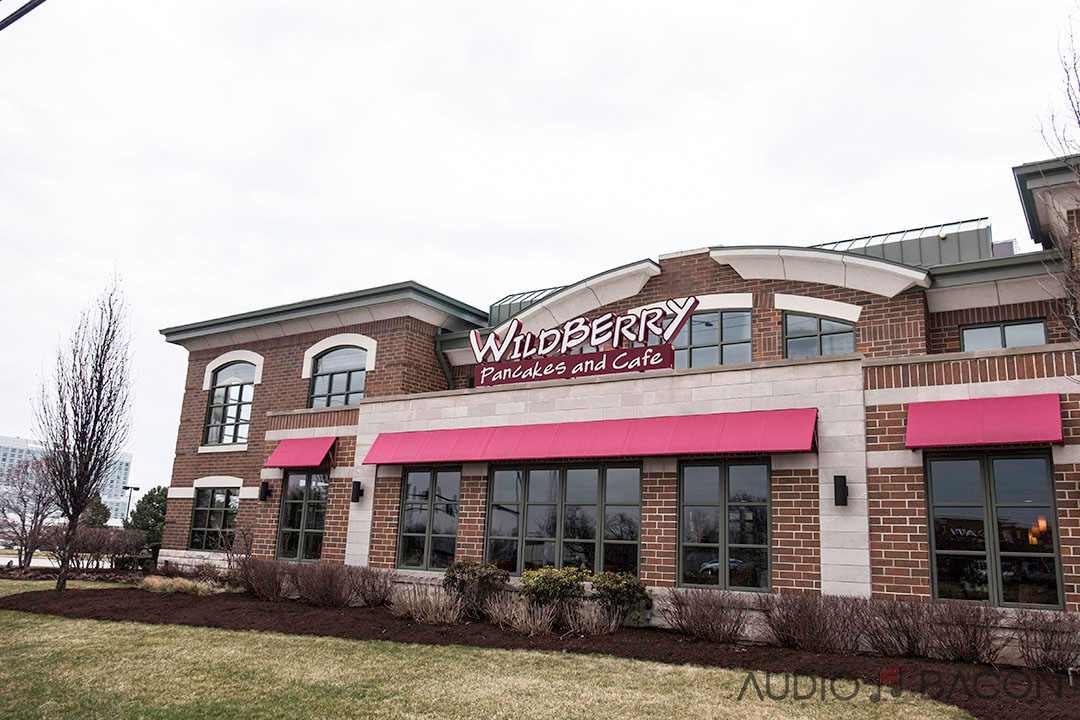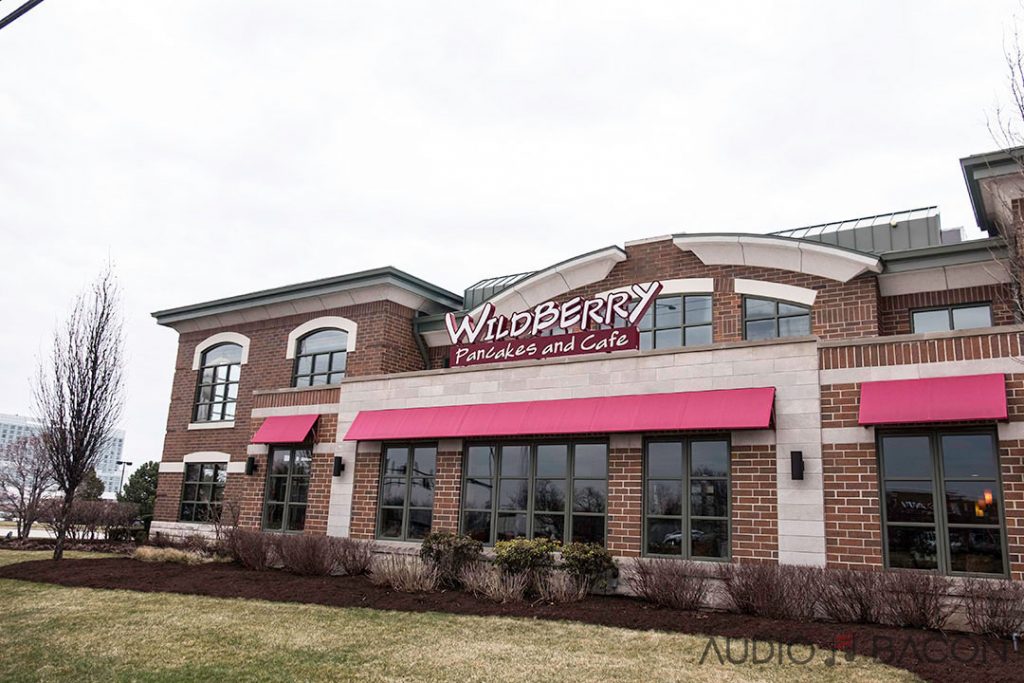 System comments are made in the first few pages and the rest will be an excessive amount of photos. I'm sure you won't mind. 🙂 There may be some corrections as many of the rooms didn't have a component list with prices (and some weren't labeled). Please let us know in the comments and we'll make the edits. Let the show begin!