Build & Fit
At first glance, the collective look of the HIFIMAN TWS600 is "futuristic." But once it lights up red and blue in the case, "Transformers" or the "Terminator" comes to mind.
The capsule looks like the one Superman crashed into earth with. The easiest way I've found to open the capsule was to grip with the right thumb and lift with the left. This is with the "HIFIMAN" logo facing you. The magnets on the charger are quite strong so your buds won't inadvertently fall out. I intentionally banged these around and couldn't get them to open. Awesome!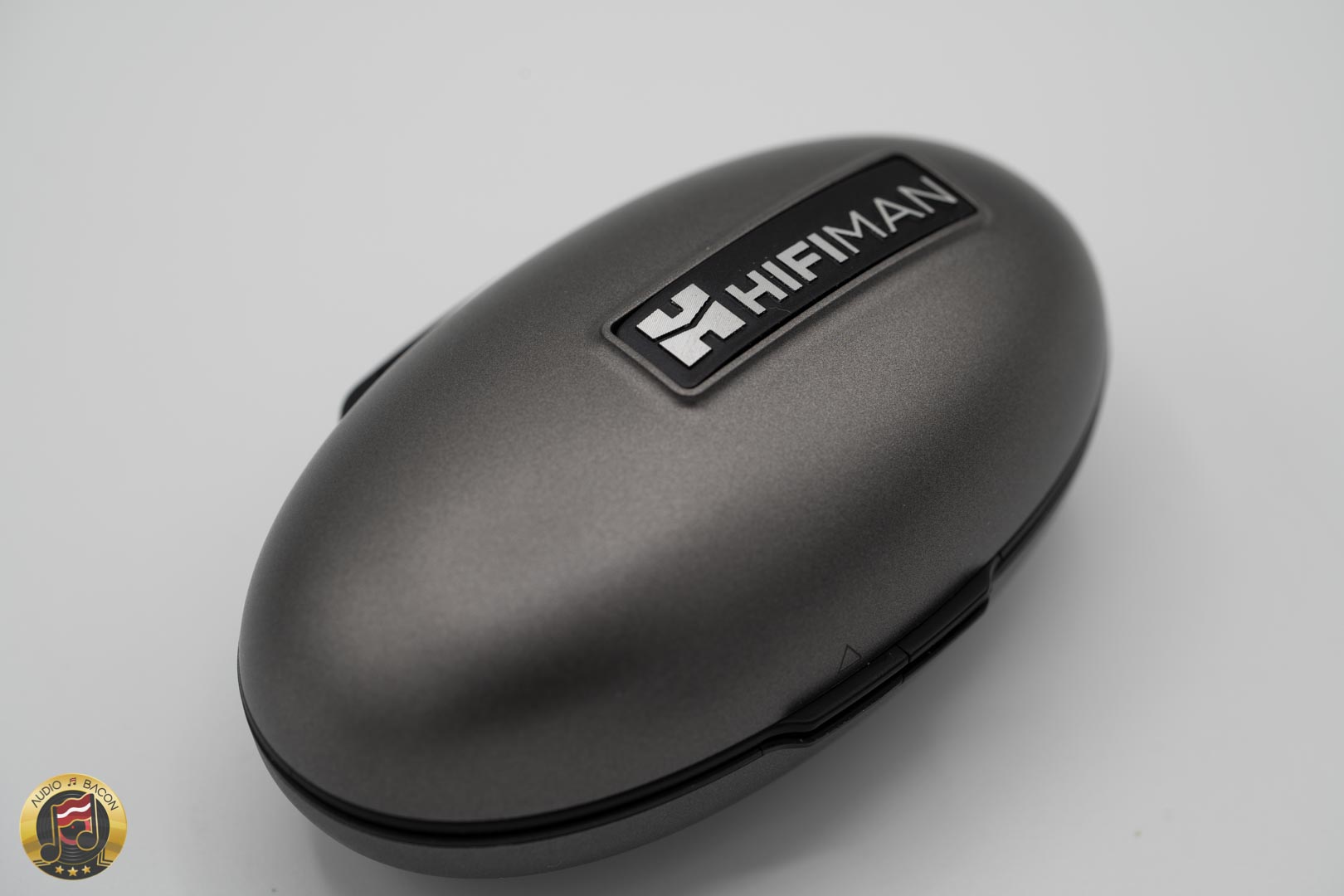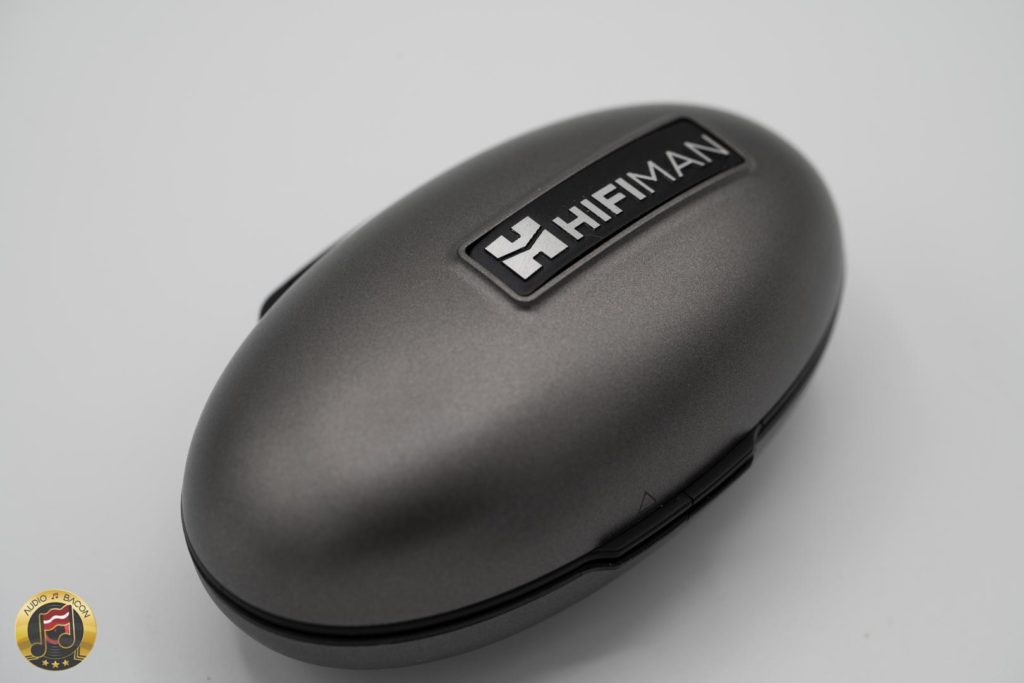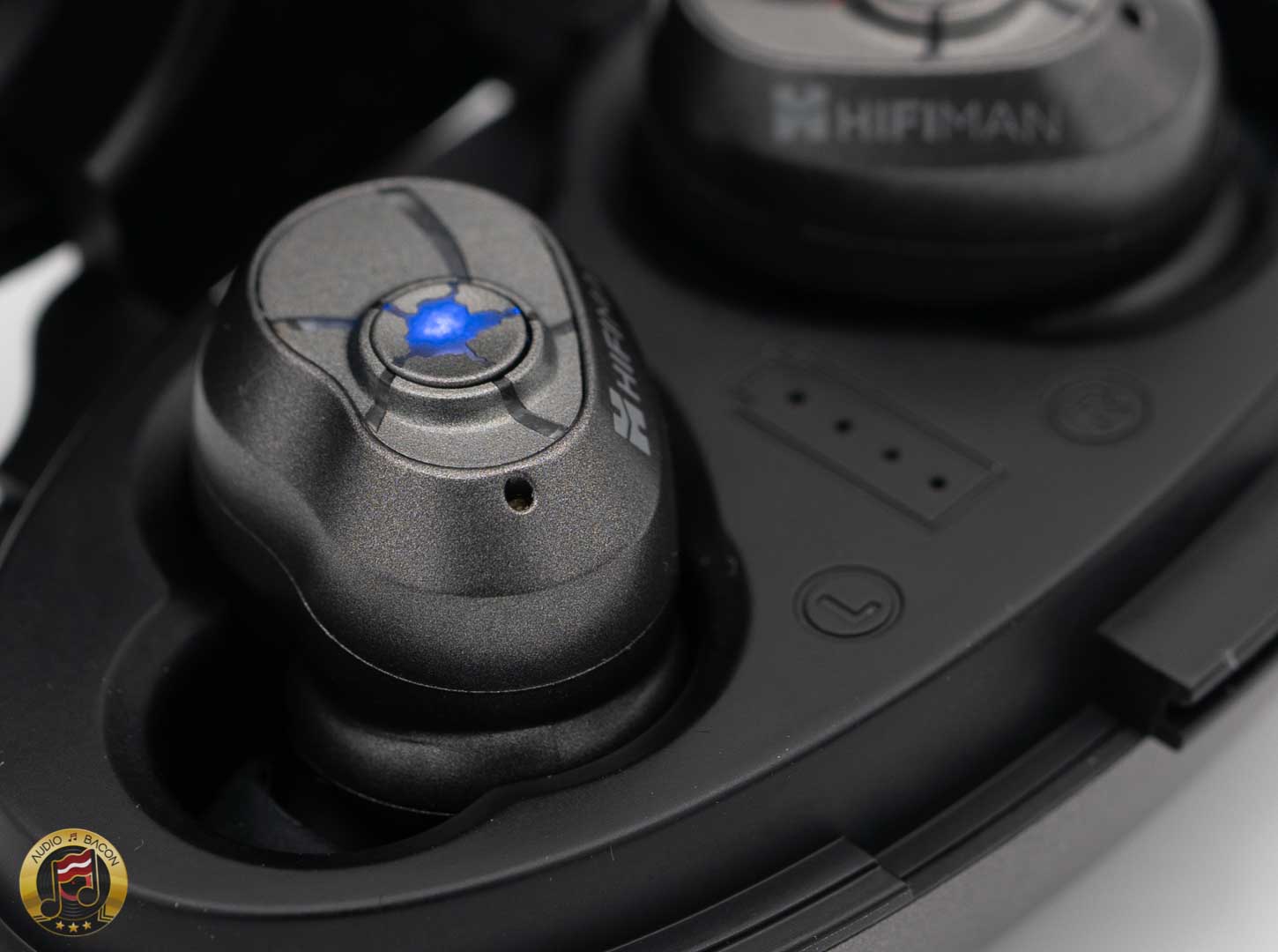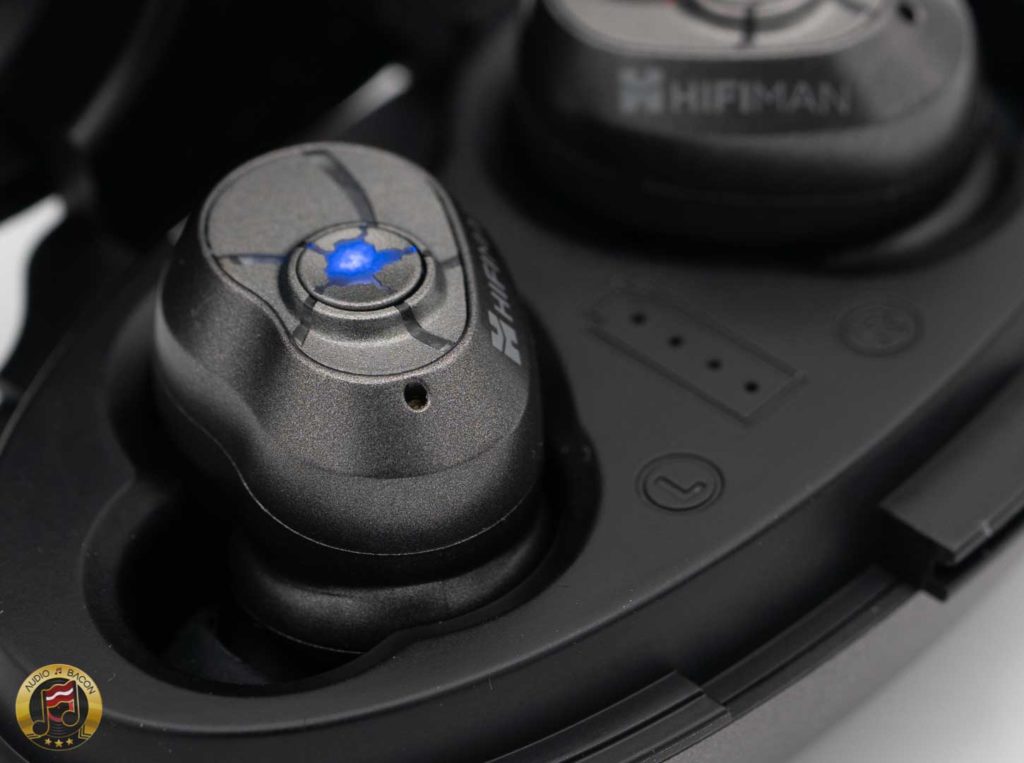 The earbuds are somewhat large – but isn't too obtrusive. The plastic shells contribute to its lighter weight. And it seems like some thought was put into the actual mold. This is immediately felt when placed into the ear. The bulkier section seats quite nicely into the bottom side of the ear. In fact, it's probably the most comfortable TWS earphone I've ever used. The seal, fit, and isolation is excellent.
As for gym use, the TWS600 is currently the only true wireless earphones I run with. I typically run a minimum of three miles on the treadmill. I had no anxiety about the HIFIMAN TWS600s falling out. In fact, there's resistance when you try to pull the buds out – which doesn't exist with other TWS earphones I've tried.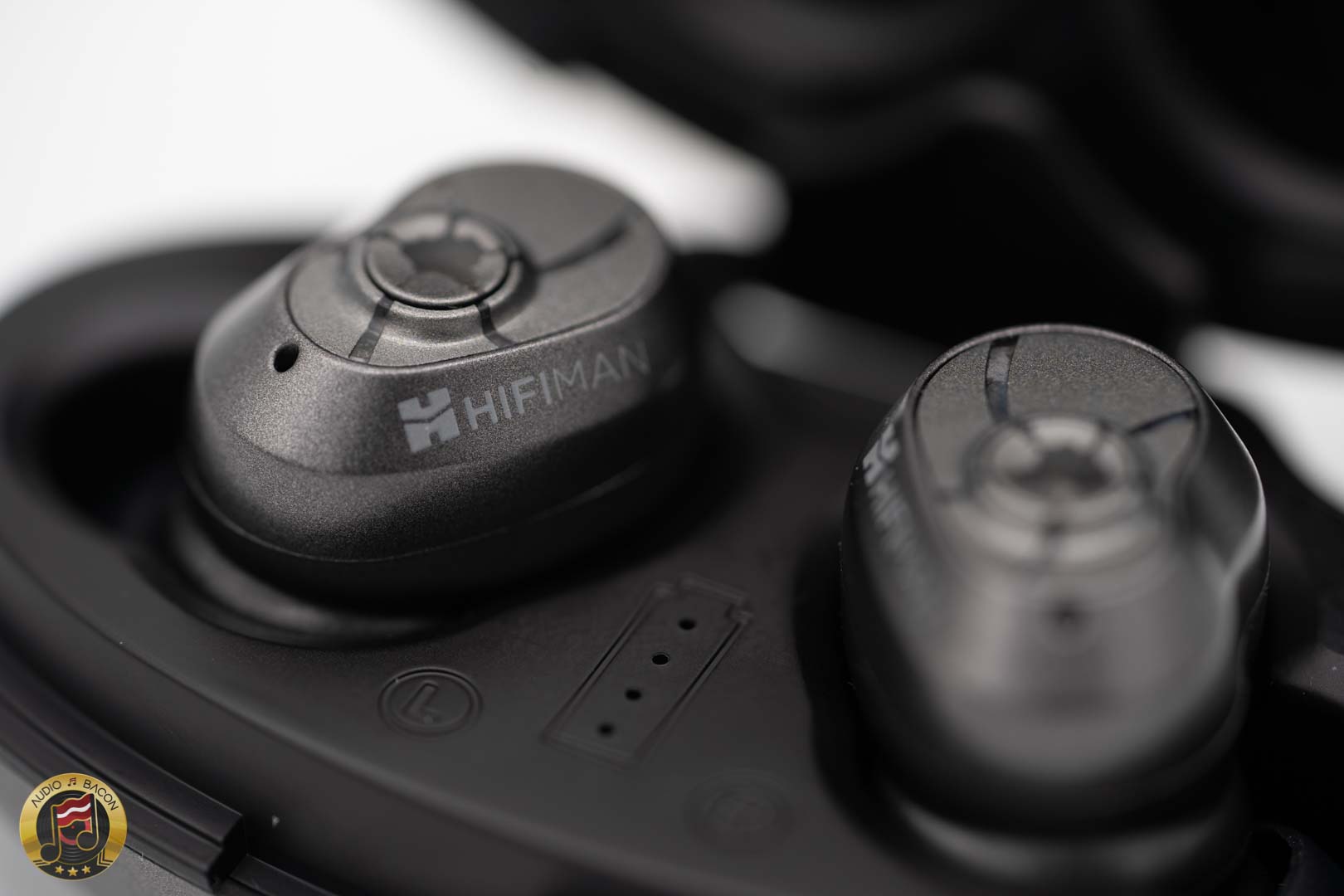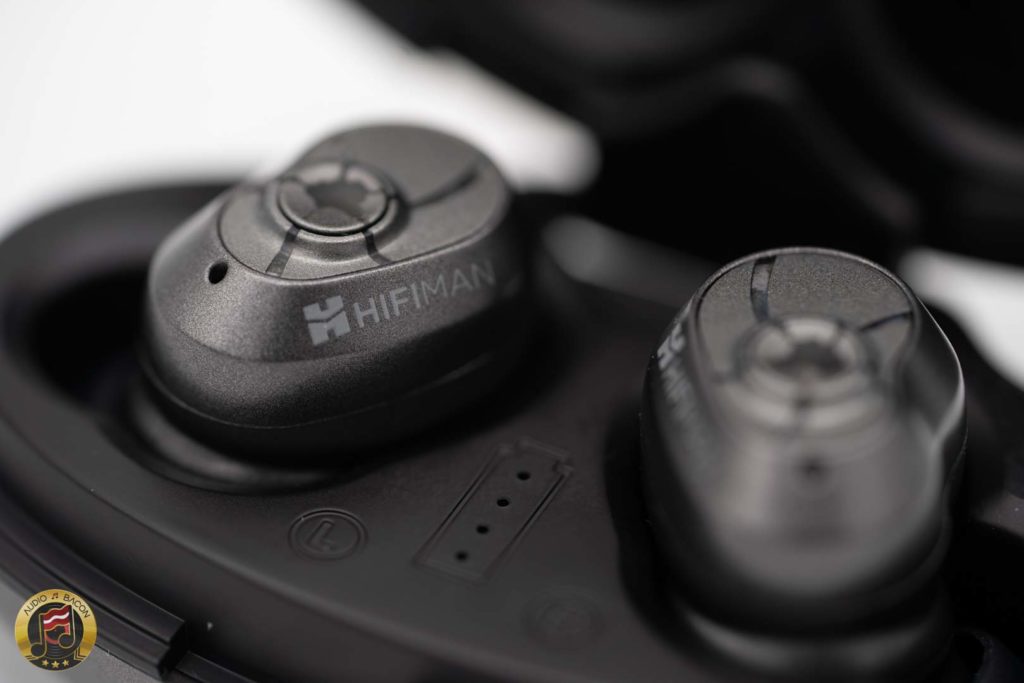 Also, one thing I didn't like about my Jaybird X3s is that I had to charge them quite often. With the capsule, I know it's going to provide me enough juice each and every time I hit the gym. I don't have to worry about low battery warnings halfway during a run – which has happened more than a few times.
Topology Diaphragm
The TWS600 features HIFIMAN'S Topology Diaphragm, an essential element in high-end headphones that requires a break-in period before maximum performance is achieved. Please allow 10-20 hours of use before evaluating the sound.

The diaphragm features nano-particle coating on top of the advanced alloy voice coil and hig-tech magnet.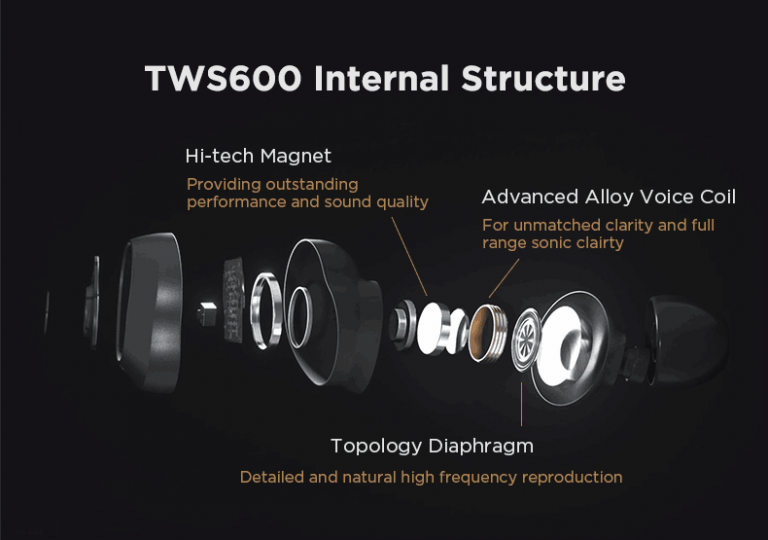 Features
Standby Time: 110 Hours
Transmission Width: Up to 150m
Bluetooth Version: Bluetooth 5.0
Frequency Response: 20Hz-20kHz
Weight of One Earphone: 5.9g
Playtime: 5.5+33 Hours
Charging Time (earphones): 1 Hour
Charging time (charging case): 1.5 Hours
IPX4 Rated: Resistant to sweat and dirt
In the box

Hifiman TWS600 earphones
USB Type-C charging cable
Charging case
Lots and lots of silicone ear tips
To see all the HIFIMAN TWS600 has to offer, check out the manual.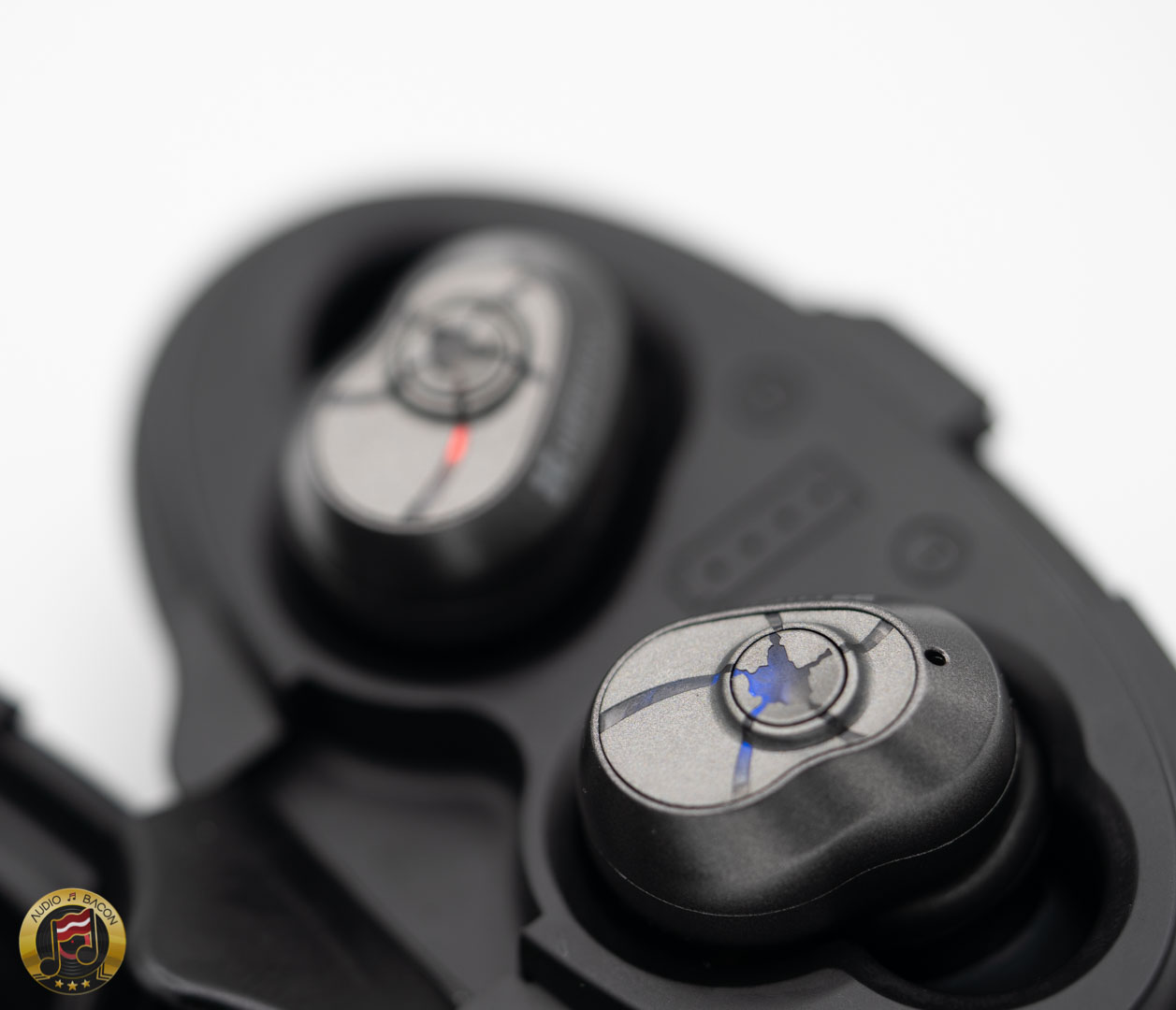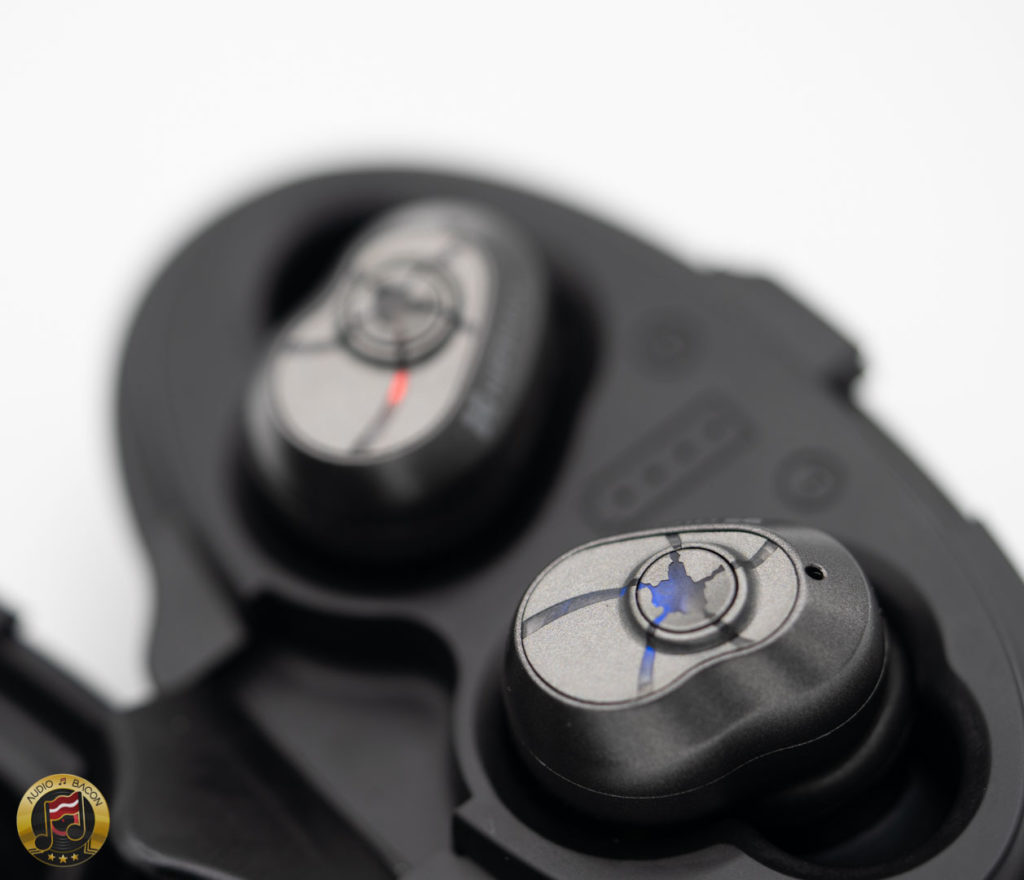 Functions
Controlling your media and phone calls is intuitively done through the small, somewhat recessed button. It's nearly impossible to accidentally press – so that's good. The only thing I wish it did more was to beep to indicate a successful adjustment. Not a big deal, but something I have gotten used to with other Bluetooth buds.
Another thing to keep in mind is that the control button is on the side of the earbuds. So you're pushing into your ear. This causes somewhat of a suction effect (there's no vent). It feels funny but doesn't really affect the sound much (driver flex). In this respect, I wish the next/previous tracks were done with a double, rather than a triple-click. I usually keep the volume constant so I'm mostly skipping tracks during use. Just my personal preferences.
Controls
Play & Pause – Single click
Volume control – Double click left/right
Next & Previous track – Triple-click left/right
Voice assistant – Press and hold for 2 seconds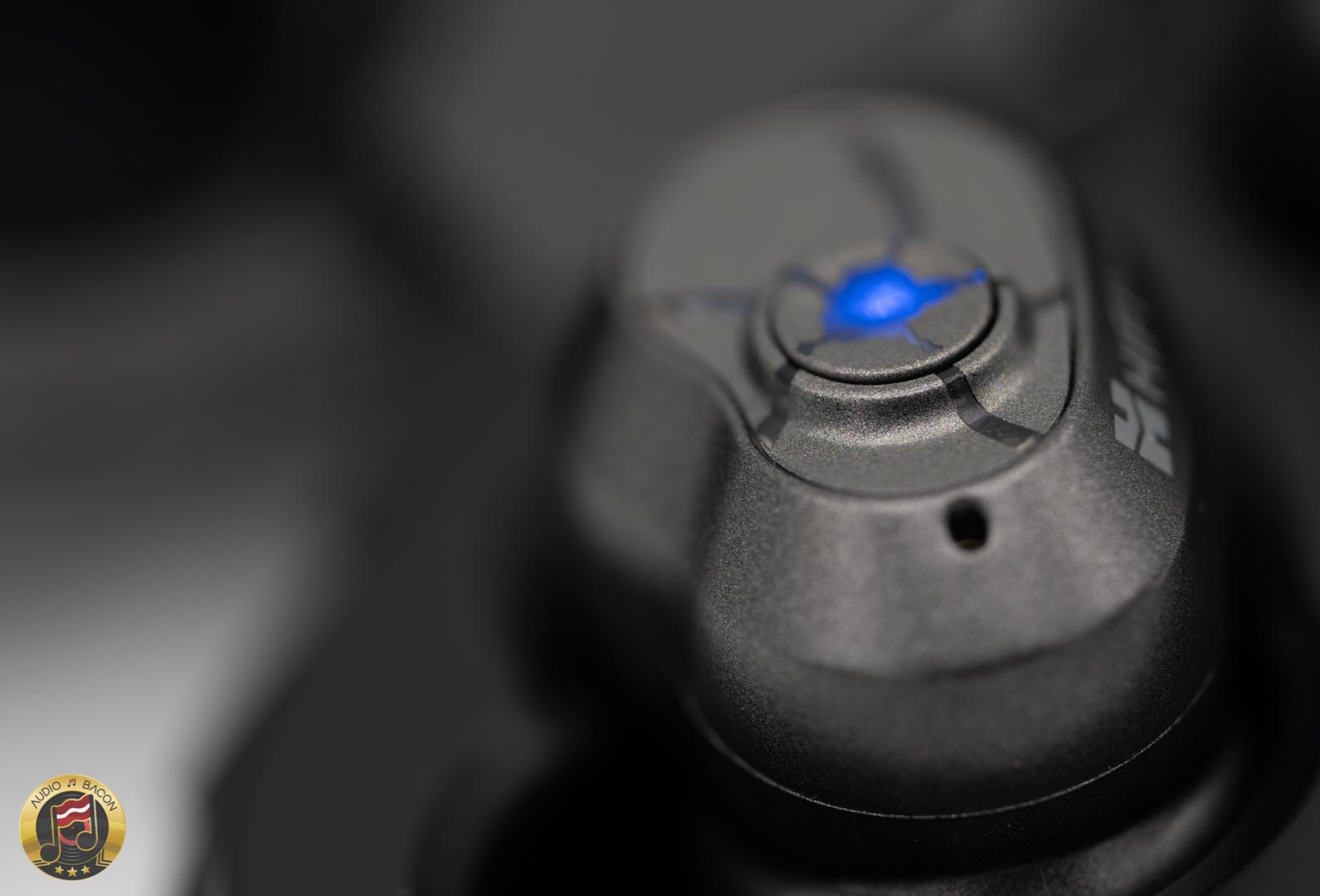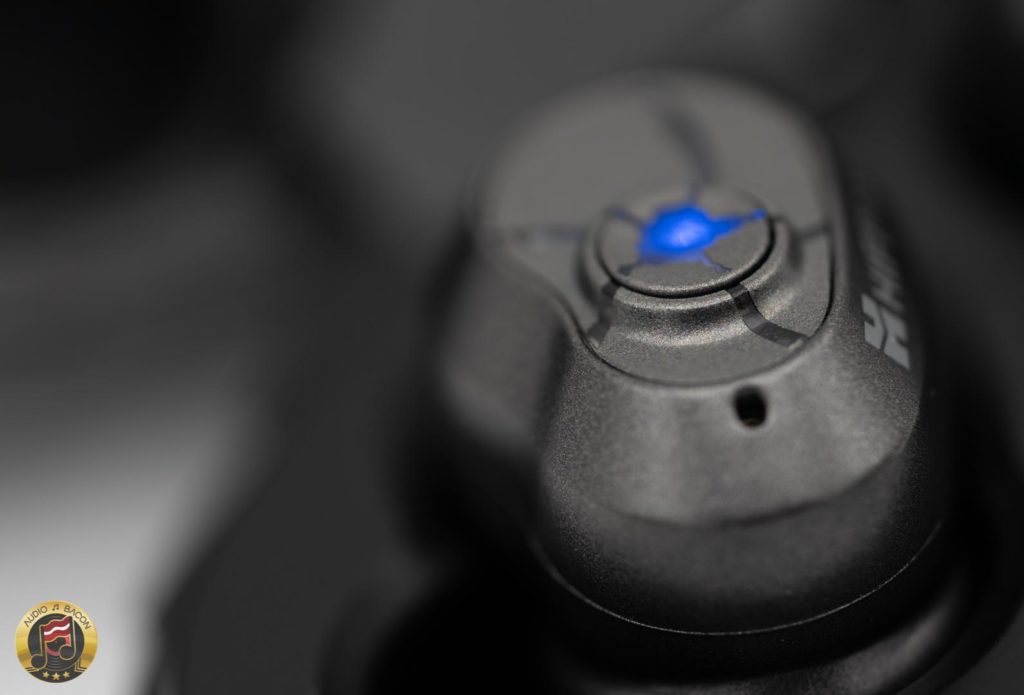 Setup
I used both my Pixel 3 cellphone and Macbook Pro for testing. Most of my listening was done with Tidal and Spotify streams. As far as battery life, I got about 5 hours in normal listening.
Although NFC would've been nice, the pairing process was straight forward. There were times I had to re-pair by putting them back in the case and taking them out. But I had to do that with other TWS earphones as well. Nature of the beast.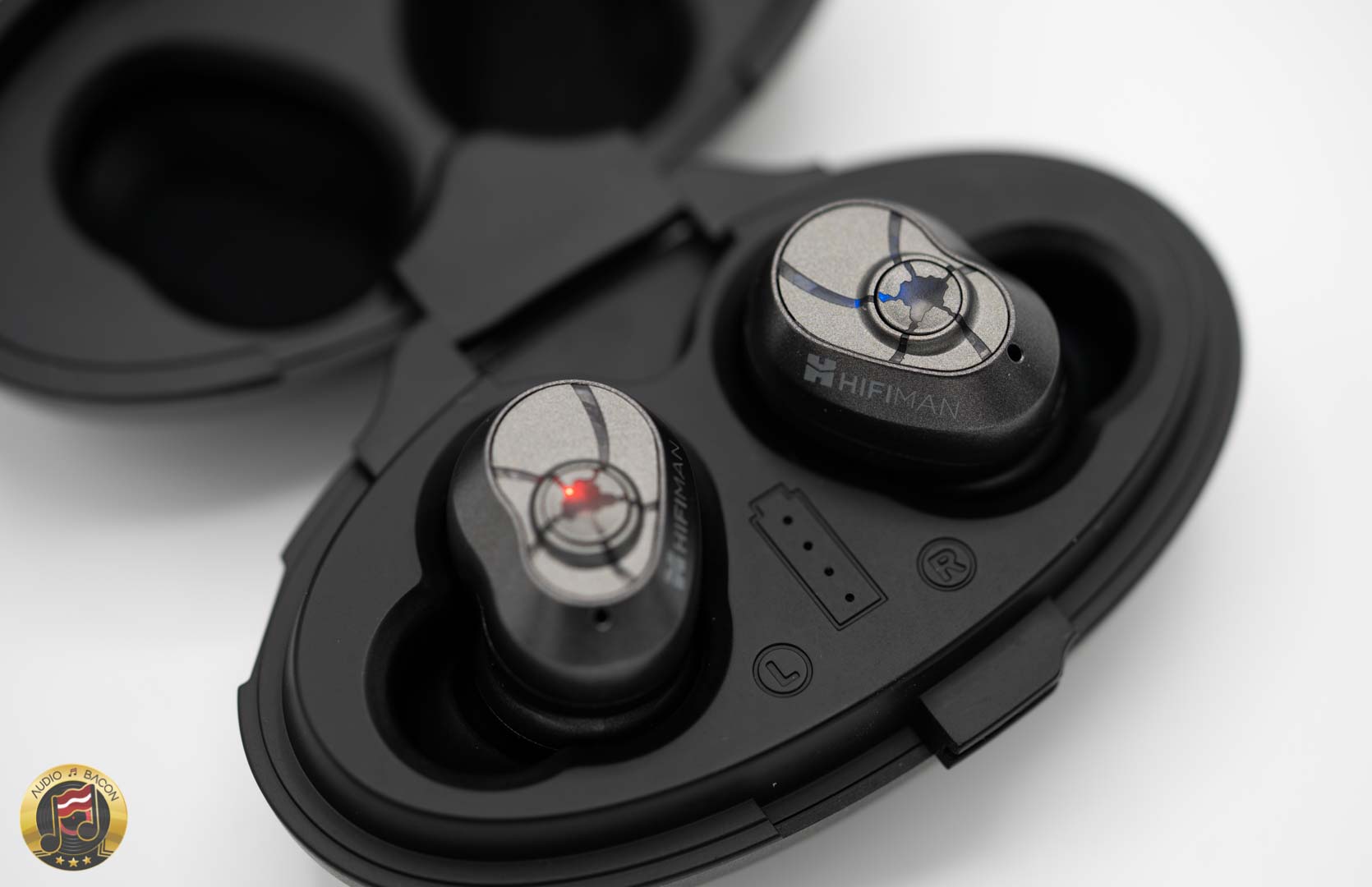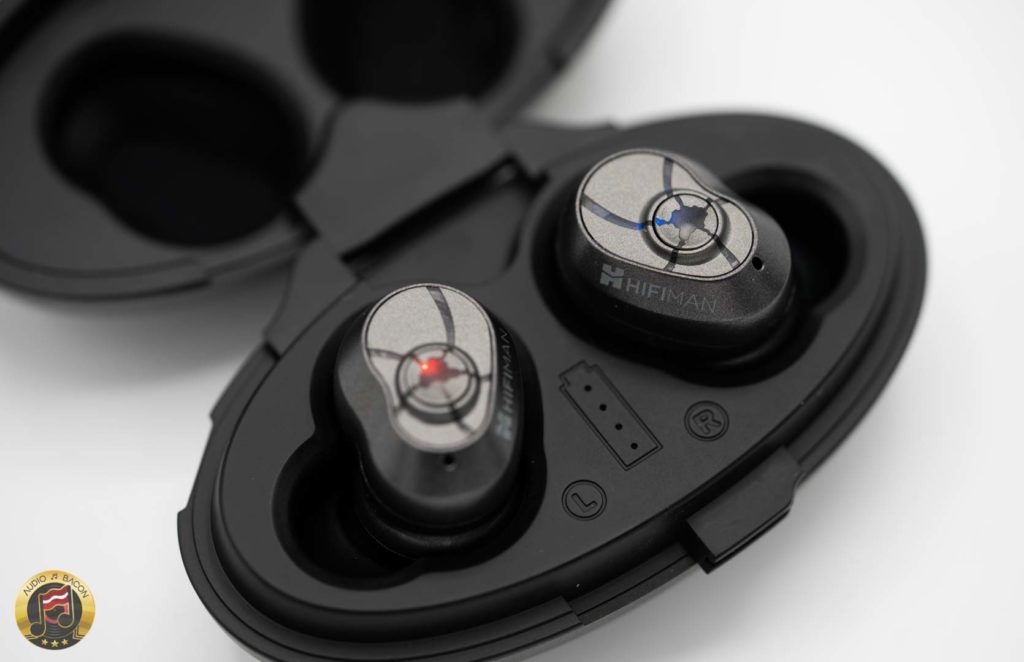 Oh yeah, when you hear "TWS Connected" it means the two buds are connected – not necessarily to your device. If you have multiple devices, you may need to "Forget" and reconnect. You know how Bluetooth is. Once you hear "Pairing…connected," you're set.
Break-in?
Before the proper break-in, the sound was a bit shouty and sharp. Hence the reason why HIFIMAN recommends at least 15 hours. I usually don't believe in break-in for IEMs, but it did seem to smooth out over 30+ hours.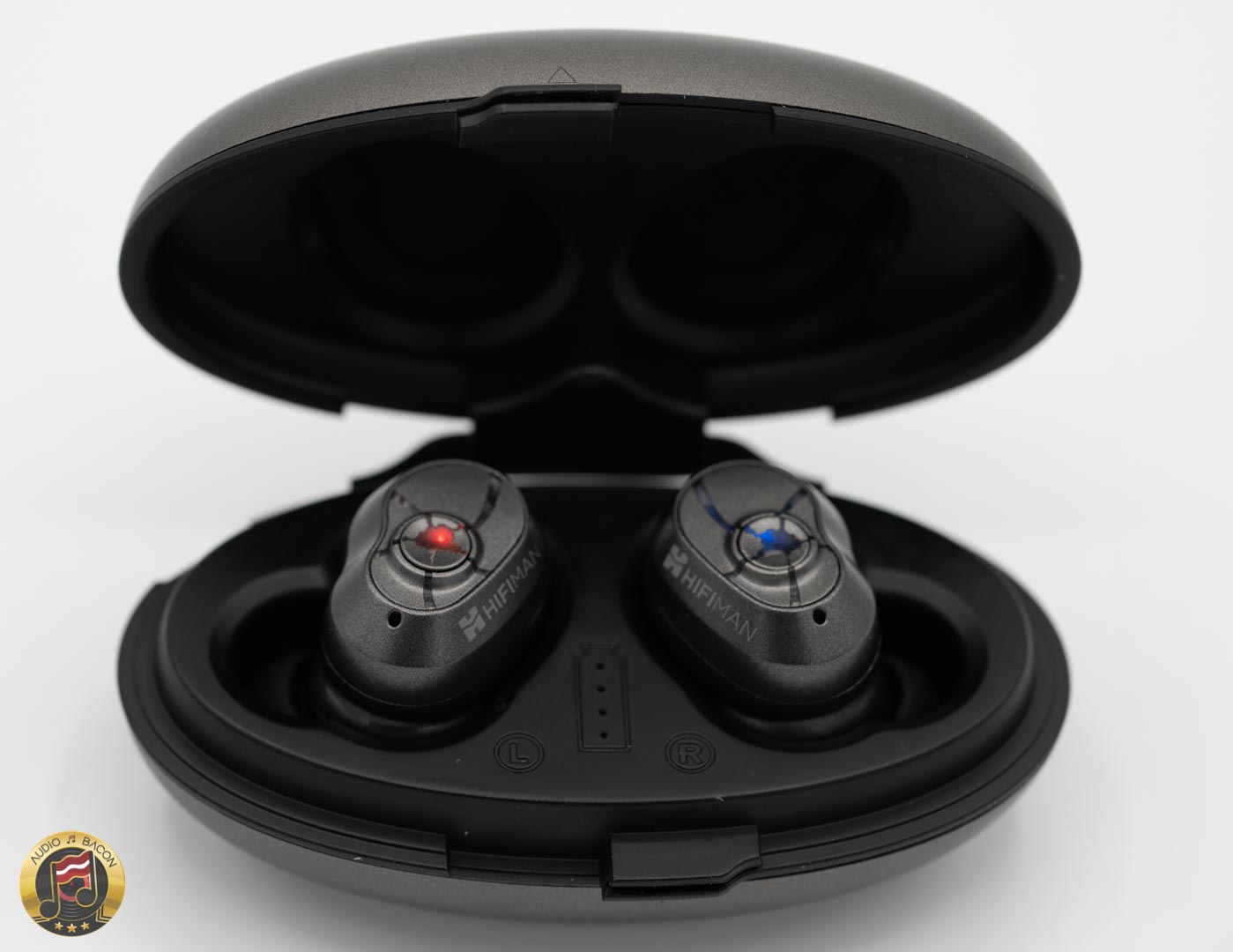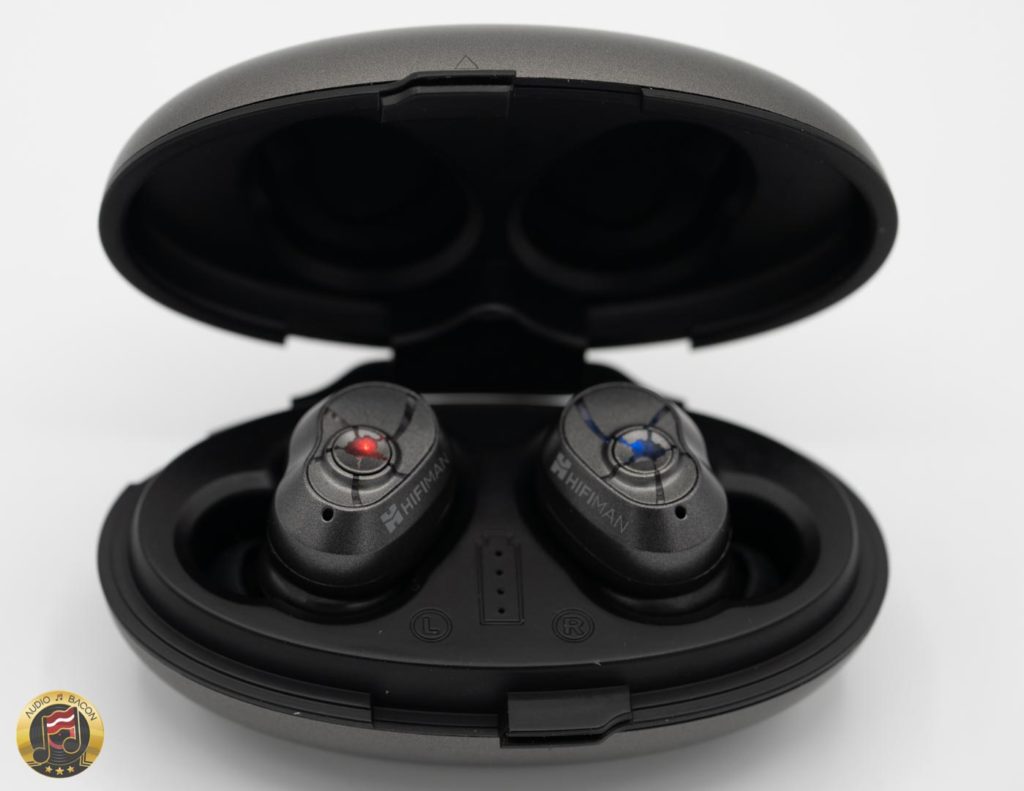 Keep in mind you could use either earbud in mono mode. This means there's a microphone built into each bud and you could "double" the battery life if you're primarily using one bud at a time.