Intro
We all watch movies and listen to music. However, some of us are just a bit more particular about how we enjoy those two pieces of media. Admittedly, there is a bit of a divide between hardcore audiophiles and home theater enthusiasts. I'll endeavor in combining both worlds here.
Before taking off on the audiophile bullet train, I spent at least 15 years in the home theater space. During that time, I worked 16+ hour days (plus weekends). So with the little time that I had to watch movies – I wanted the best experience possible.
I spent countless hours calibrating Pioneer Kuro(s), a Panasonic VT60, and DIY'ing my own room treatments. I was also obsessed with being truly immersed by sound – 5.1 and 7.1 just didn't cut it. And a soundbar would be blasphemous. If the goal is absolute immersion, nothing beats having discrete speakers – and more of them.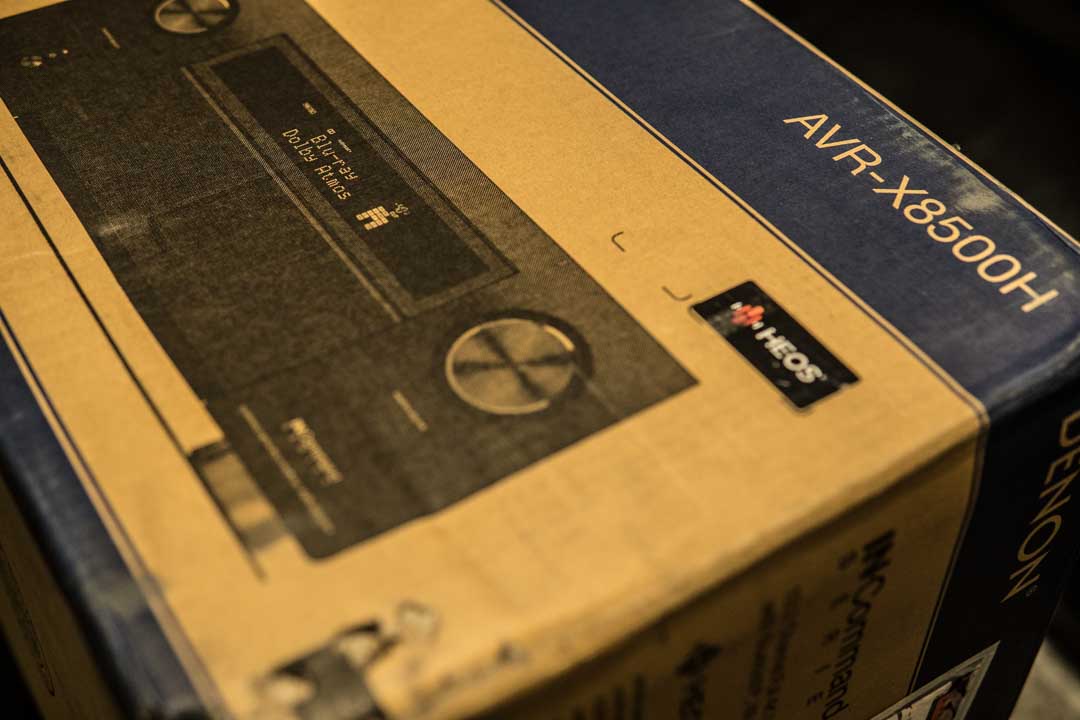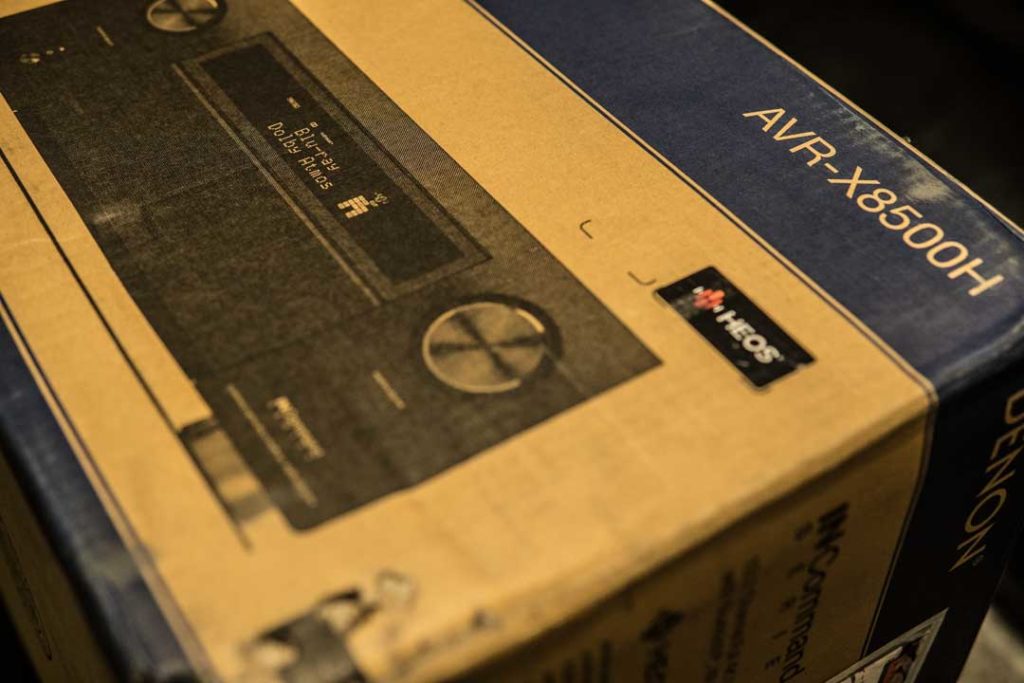 I've owned plenty of receivers in the past, but Denon has proven to be the most solid – so I've never looked back. I eventually moved to a Denon AVR-4311 CI for an 11.2 Audyssey DSX setup. If you aren't aware, DSX will upmix beyond 7.1 if you have the speakers.
Although some will argue for the intended purity of 5.1 and 7.1, I thought the inclusion of wide channels really elevated my movie watching experience. The gap without wides seems to really detract from the sonic illusion.
So home theater with Audyssey DSX elevated enjoyment for years. In 2012, a new surround format was unleashed into theaters – Dolby Atmos, an object-oriented surround format.
What's object-based surround sound?
I eventually upgraded to Denon's last flagship, particularly for its Dolby Atmos support – the AVR-X7200WA. This system has given many heart attacks to unsuspecting guests. They were experiencing object-based surround sound for the first time. I had very little reason to go out for movies – I was getting a much better experience at home.
When Dolby Atmos was announced in theaters, I would make a 45-minute drive to the Sherman Oaks ArcLight just to watch a movie in Dolby Atmos. They had the best configuration in town.
To this day, The Hobbit: An Unexpected Journey was one of my most memorable experience with "object-based" sound. The scene where the dwarves were snoring was so surreal. You could hear the distinct snores placed in close vicinity – with precision to the on-screen panning. It brought in a new dimension to the movie watching experience (literally).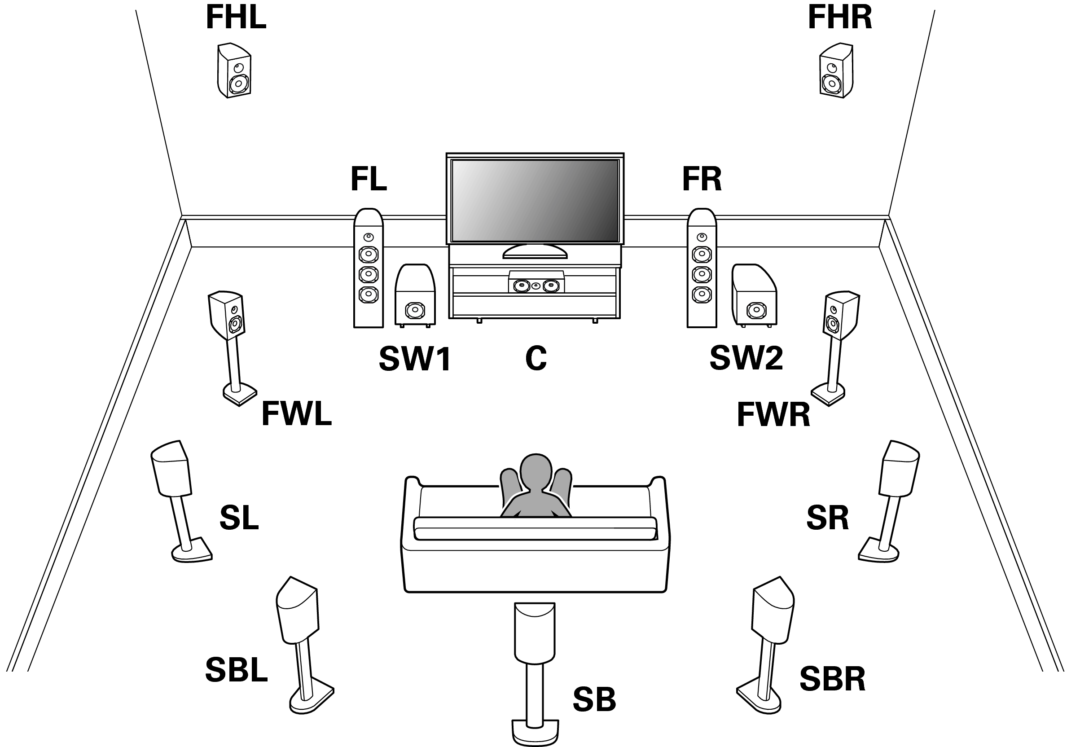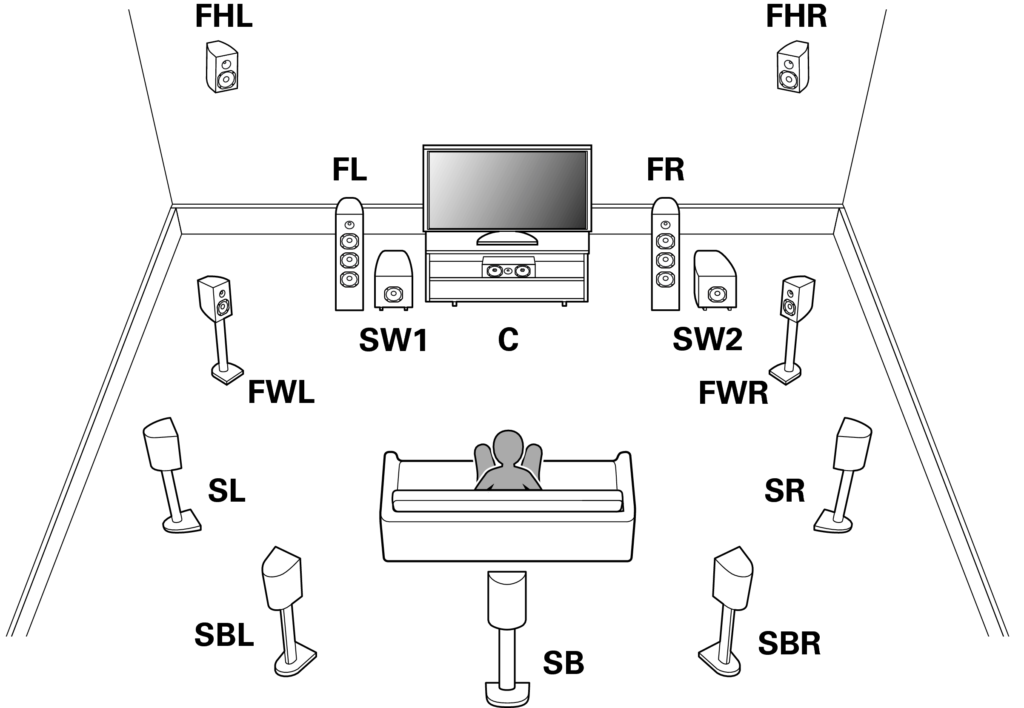 What's the difference?
In a traditional 5.1 or 7.1 setup, the sound is mixed into channels – in a 2D-ish space. For example, the rear right channel will have a predetermined sound, such as a bullet ricocheting off metal – and that won't change regardless of which room you're in.
An immersive format such as Dolby Atmos allows mixing of up to 128 channels of sound within a 3D space – which could be routed to up to 64 speakers – each with its own discrete signal. This allows sound designers the freedom to precisely move "sound objects" around the entire theater. The speakers will then work together to create the intended effect.
So imagine hearing a whisper directly from your right ear and a set of footsteps climbing up a staircase – exactly 5 feet in front of you. It's spooky – but pretty damn awesome.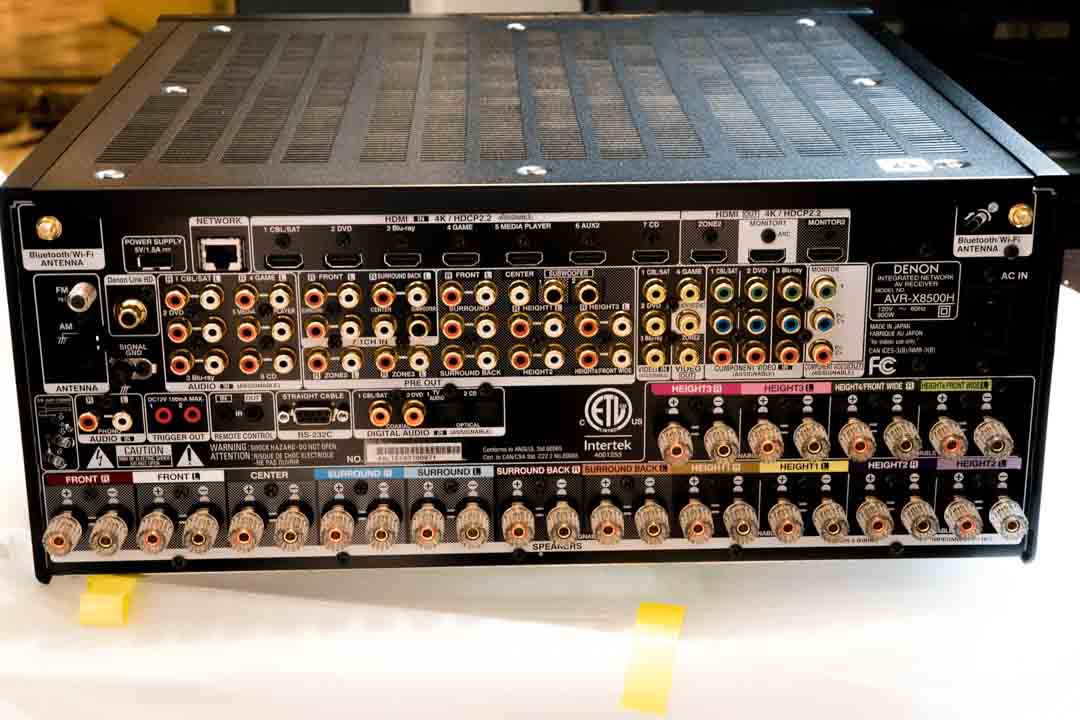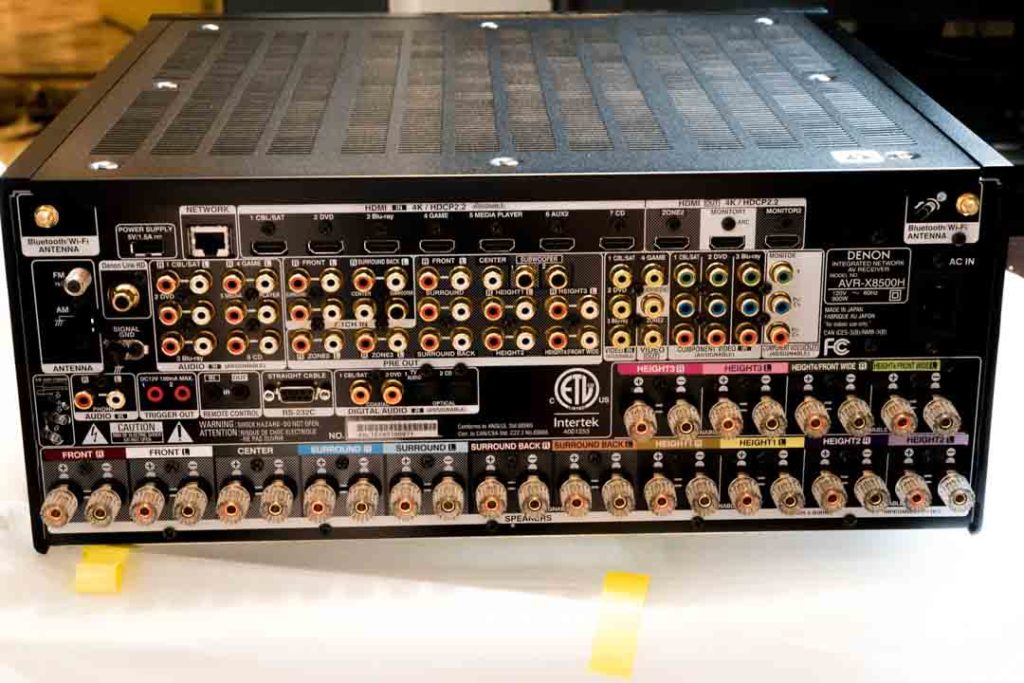 The Denon AVR-X8500H
If you're interested in the various Dolby Atmos layouts, check them out here.
When Denon announced the world's first 13.2-channel AV receiver earlier this year, it piqued the interest of many home theater enthusiasts. Not only could you add another pair of wides or heights, but you could also potentially have a one-box solution. No need for bulky separates for amplification.
The 9.1.2 Dolby Atmos setup with the Denon AVR-X7200WA provided a home theater experience beyond my wildest dreams. Many opted for a 7.1.4 layout, but I've found the wides to be indispensable. I realize that some Atmos movies don't have wide information. But I feel it just fills in that critical space on the sides for enough movies. Now with the AVR-X8500H, I could fill in the missing piece – the front heights!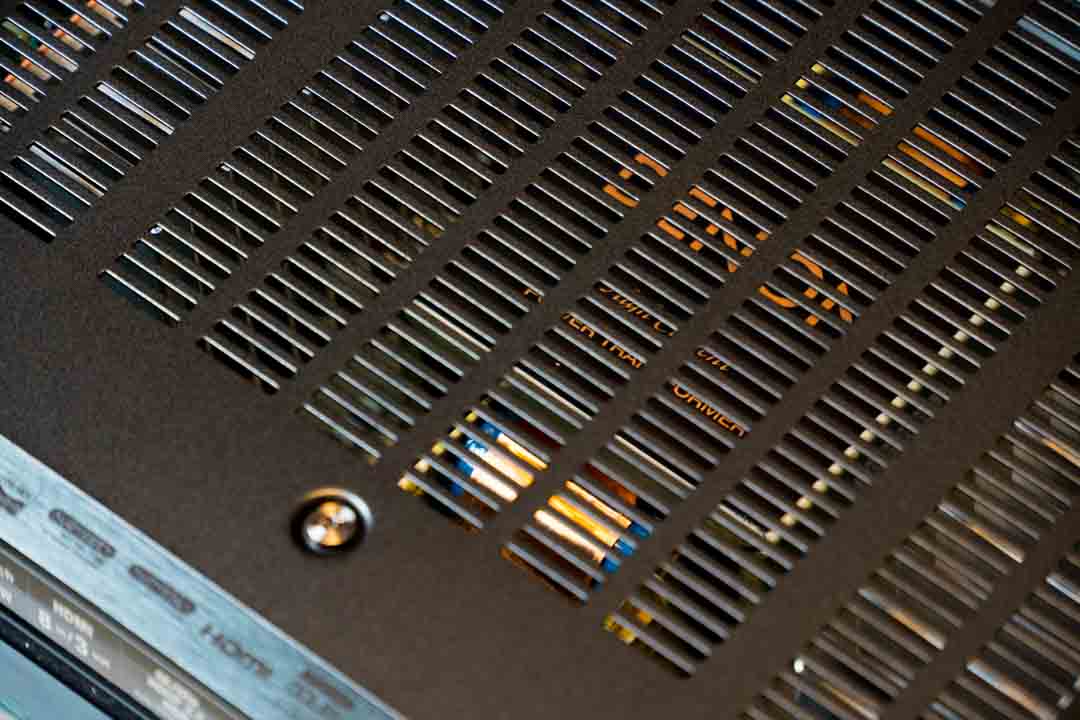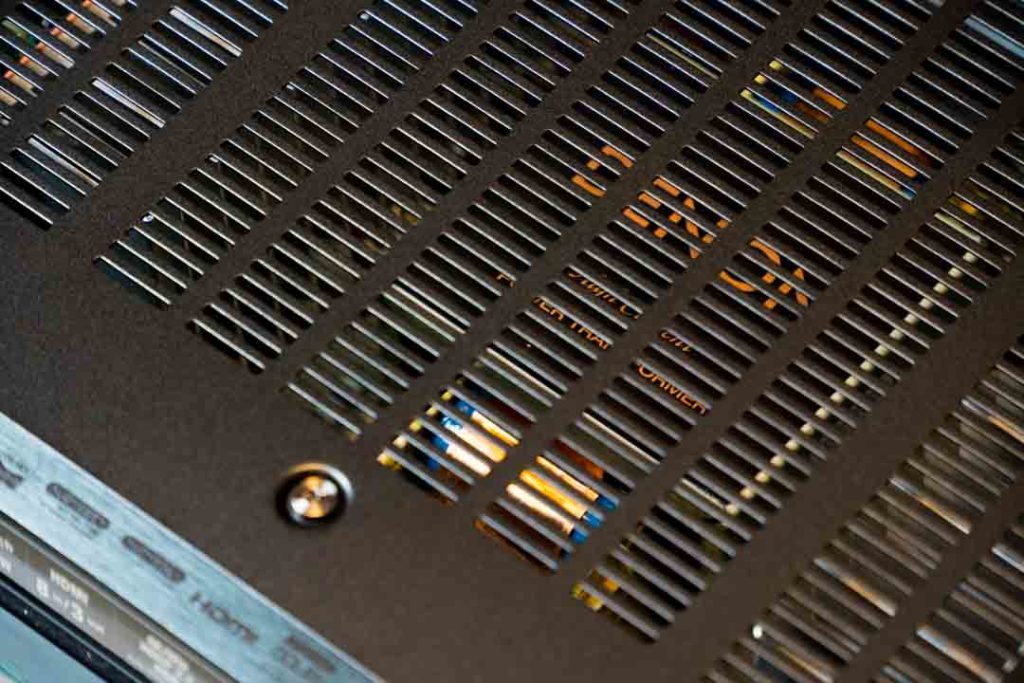 My question was whether the extra options and performance was worthy of a price tag of $3,999.
We're going to dive right into this one. If you're looking for more specifications, please check out the product page.
At a glance, the Denon AVR-X8500H has…
more video and audio inputs and outputs than you'll need (8 DHMI in, 2 HDMI out, and 3 zones).
Dolby Vision, HLG, and HDR10.
an AM/FM tuner for those still clinging onto the good ol' days.
IMAX Enhanced.
support for all immersive audio/video formats, including DTS:X, Dolby Atmos/Vision (including low latency), HDR10, HLG, and Auro-3D out the box.
eARC and support for HDMI 2.1 (future hardware upgrade).
13 discrete channels of processing and class A/B amplification.

It's also capable of performing independent bass management on two subwoofers.

15 speaker outputs with only 13 active at a time. This is in case you want to automatically swap immersive formats on the fly (Auro-3D vs Atmos).
Basically the Denon AVR-X8500H as future-proof as it gets.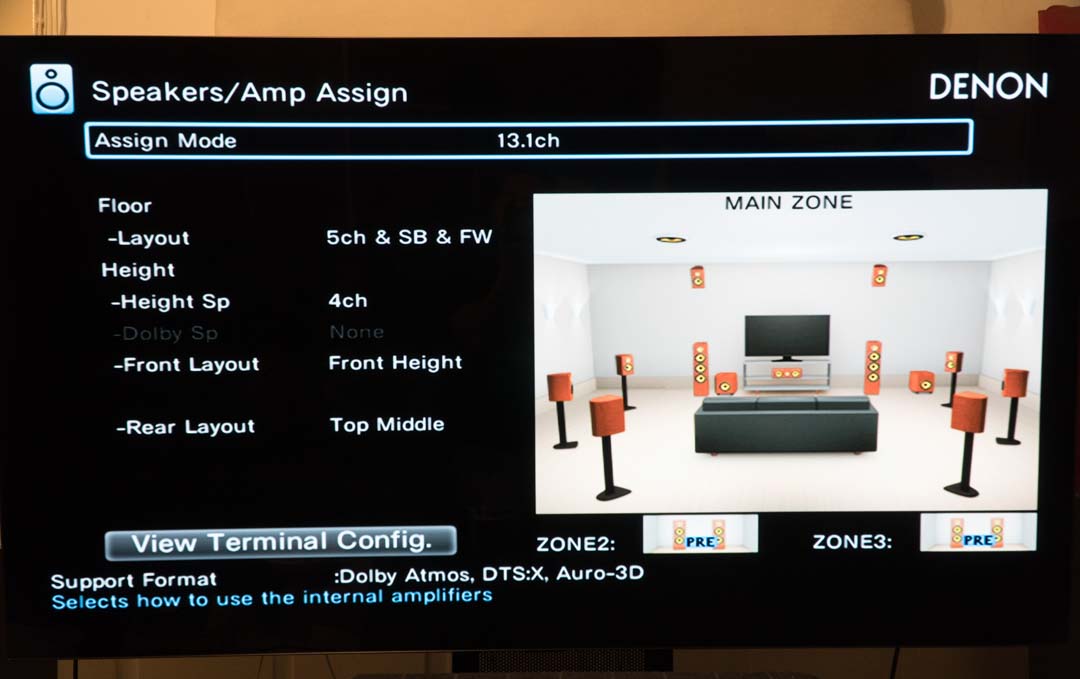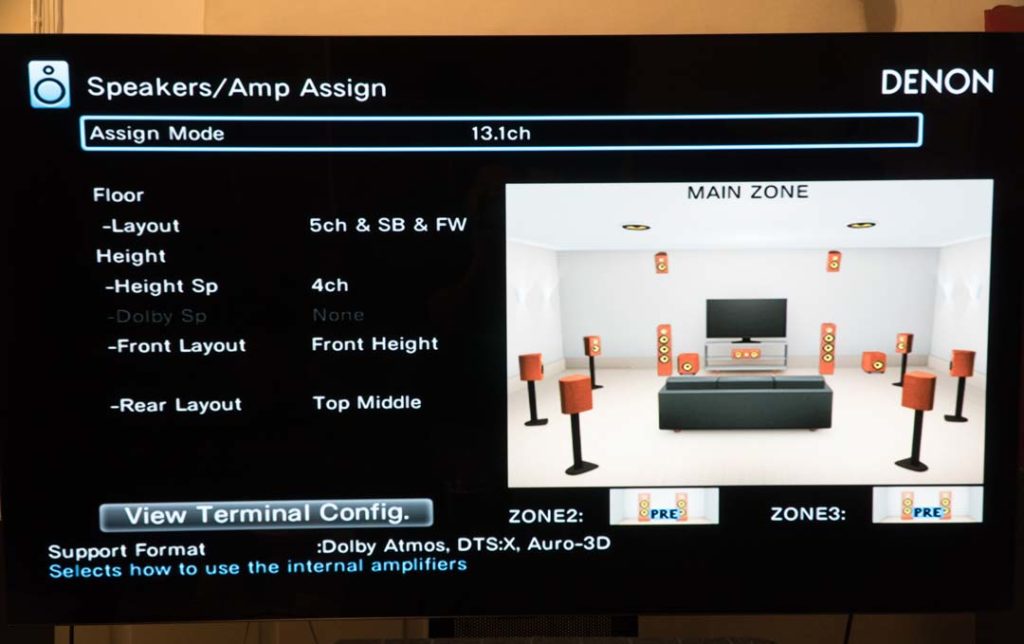 Dolby Atmos 9.2.4 – The Equipment
65″ LG C8 OLED
Oppo UDP-203 UHD Blu-ray Player

Will be modifying with a linear PSU and OCXO clock.

ButtKicker LFE (totally worth it)
Speakers (Dolby Atmos 9.2.4)

4 x B&W 686 (wides and front heights)
4 x KEF T101 (rear and mid height)
2 x B&W CM9 (front left and right)
2 x B&W DS7 (in monopole)
1 x B&W CMC2 (center)
1 x HSU VTF-2 MK3 subwoofer

Synergistic Research Blue Fuse

1 x Polk Audio PSW111 subwoofer

Power

Furman Elite 15i (from a Panamax M5300)

Isolation
Heavy use of DIY bass traps and acoustic panels.
Radio Shack 14AWG copper speaker cables
Dedicated 20-amp circuit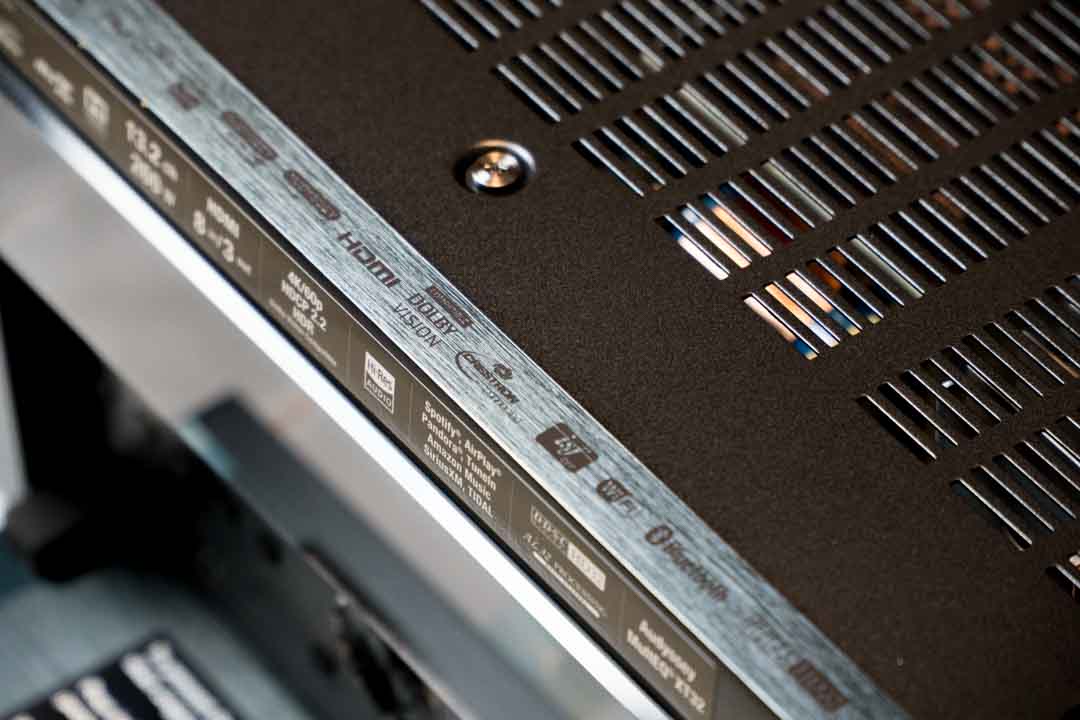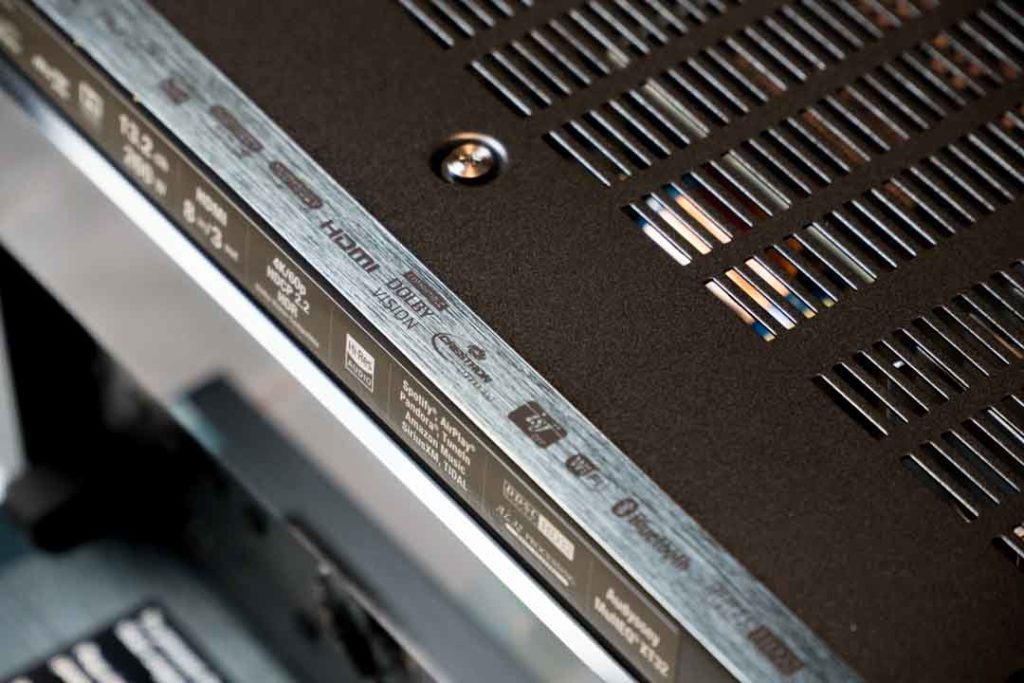 The Setup
Setting up the Denon AVR-X8500H was by far the easiest time I've ever had with any receiver. I didn't even take a single peek at the manual. I was able to get 13 speakers and two subwoofers detected and assigned without thinking. I took three measurements with the Audyssey MultEQ XT32 calibration, which includes bass management for dual subs, and I was up and running with a 9.2.4 Dolby Atmos system. Absolutely…painless.
The wizard was very thorough and the "amp assign" options were as flexible as they get. The AVR-X8500H gives you full, non-restrictive control of where you want pre-outs and amplification. You could even assign which signal goes out which terminal in its custom assign mode.
I then changed the volume display to relative rather than the absolute scale. This makes reference at 0 dB at the knob. This is the reference volume the content creators mixed for film, but probably isn't suitable for TV or music.
My sound meter measured peak volumes of 105 dB during a few test movies. This might be too loud for some, especially in smaller rooms, so a setting of -3.0 dB to -5.0 dB might be more suitable. I've also set the maximum volume to be at 0.0 dB for safety reasons.
One cautionary thing for OLED owners, there doesn't seem to be a screensaver on the Denon. So if you accidentally turn your TV on, a faint "Denon" or "Auto Play" menu will stay on the screen indefinitely. I believe this could be mitigated with the Denon's sleep modes.
My speaker layout looks almost identical to the amp-assigned image above but with the subwoofers at opposite corners of the room. Although they have different amplitude and phase responses, the Audyssey Sub EQ HT bass management system seems to integrate and smooth out the room resonances. It's still much better than having a single subwoofer.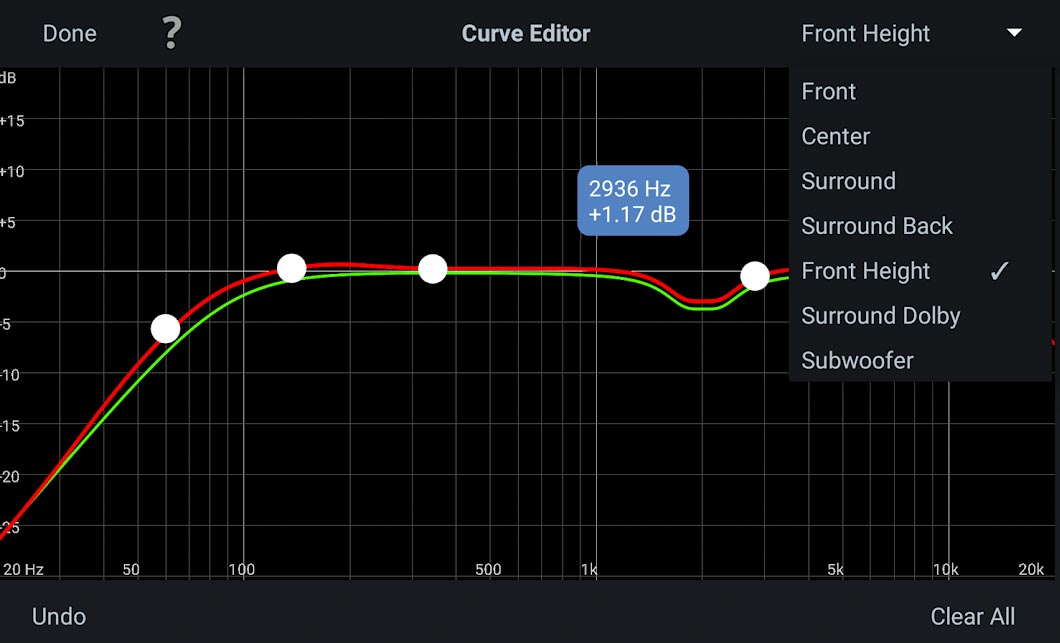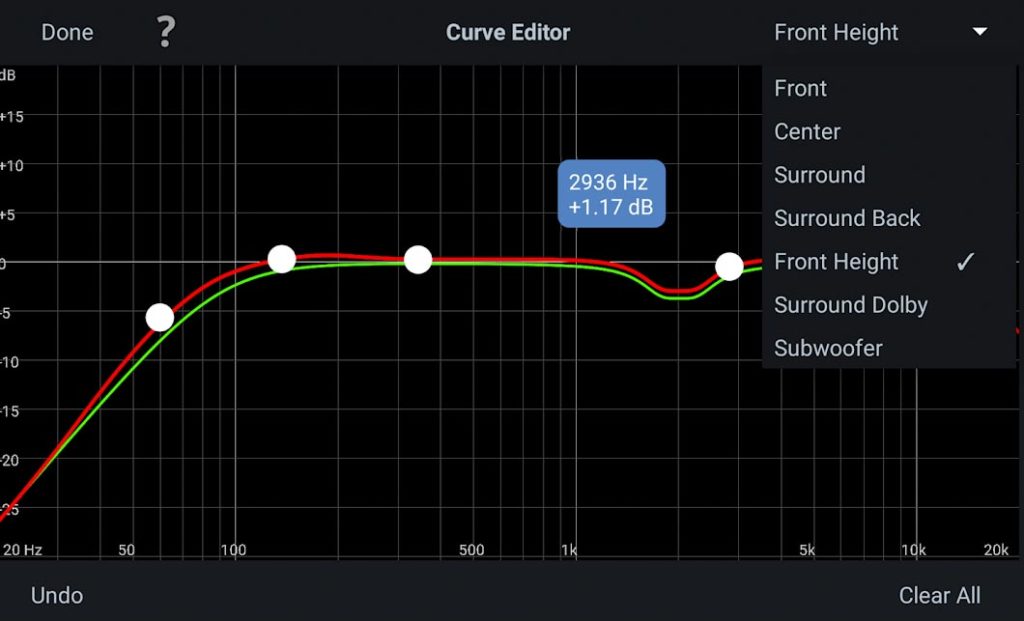 Audyssey MultEQ Editor App
You have the option to further fine tune your calibration with the Audyssey MultEQ Editor app ($19.99). Many use it to EQ their subwoofers and primary speakers.
Room EQ isn't always perfect so having the option to adjust may be necessary – especially for adjustments in the lower frequencies. Neat!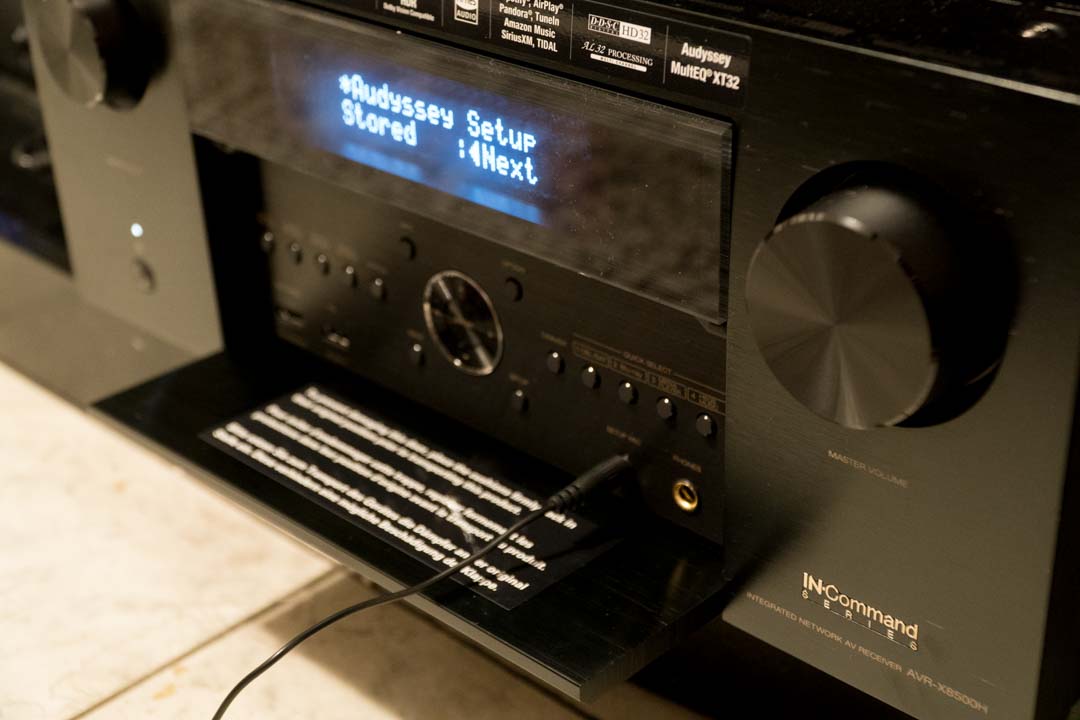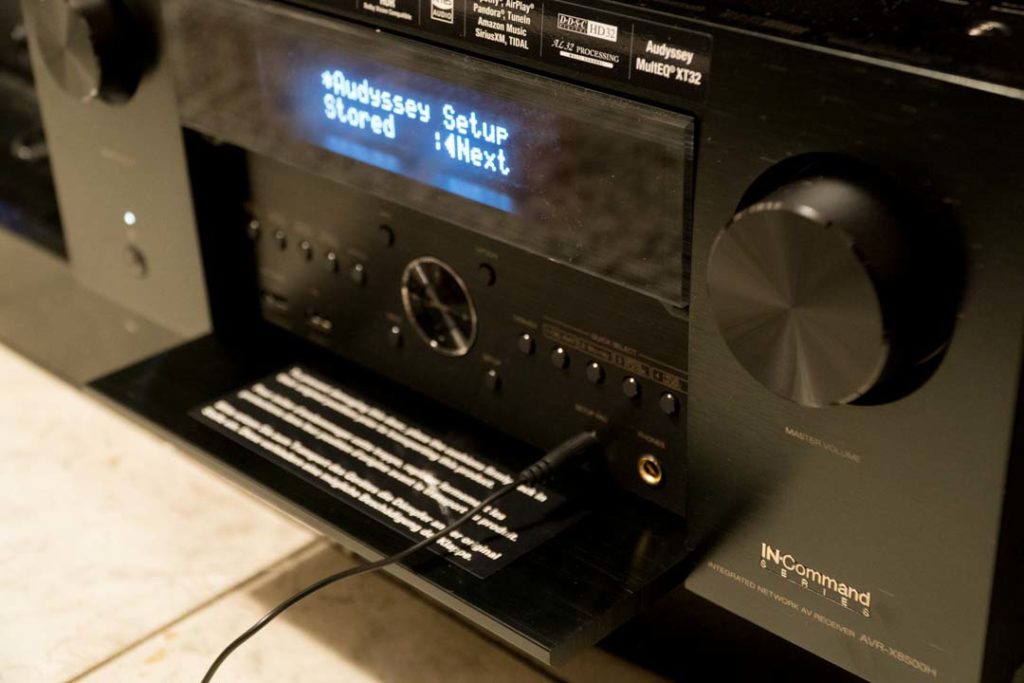 Breaking It In
I'm firmly in the camp that electronics, especially amplifiers take time to "settle" and acclimate.
When I first started the Denon AVR-X8500H, it sounded quite cold and aggressive – even unbearably sharp at times. This was the case for at least 48 hours or so so I keep a loop playing for about a 150 hours before any serious evaluation.
After that break-in period, playing the same scenes at reference level was much more enjoyable. There's more warmth, solidity, textural contrasts, and soundstage coherence. The differences weren't subtle.
You probably won't need 150 hours but burning it in for at least 50 hours should help smooth out the sound.