Grado Labs
I had a great time chatting with Jonathan Grado about gear – and photography. Check out his amazing portfolio here. Super talented guy.
Grado HF3
The new Grado Head-Fi HF3 headphones ($350) were in constant use throughout the show. Also, $100 from each sale of these commemorative headphones goes to charity.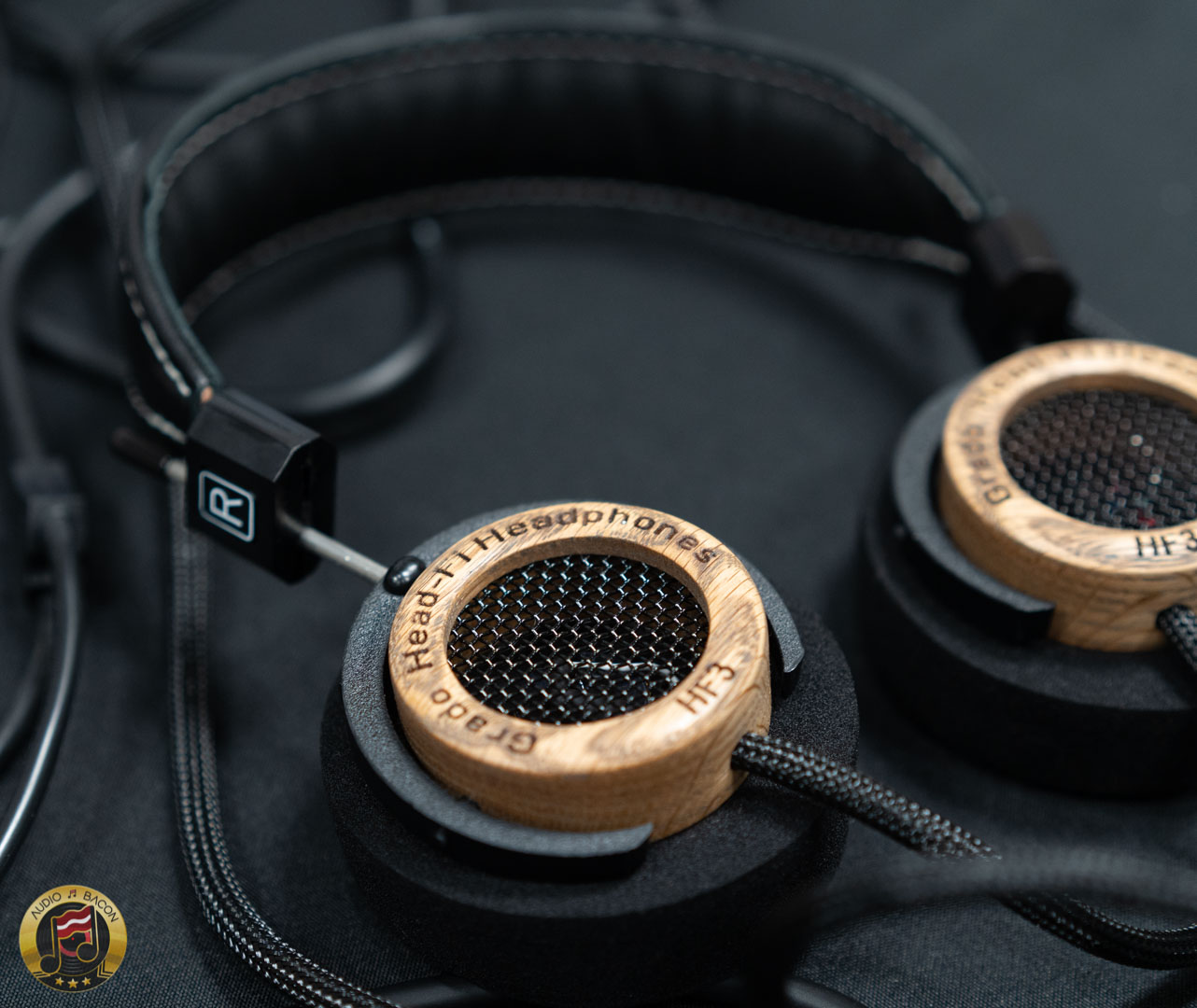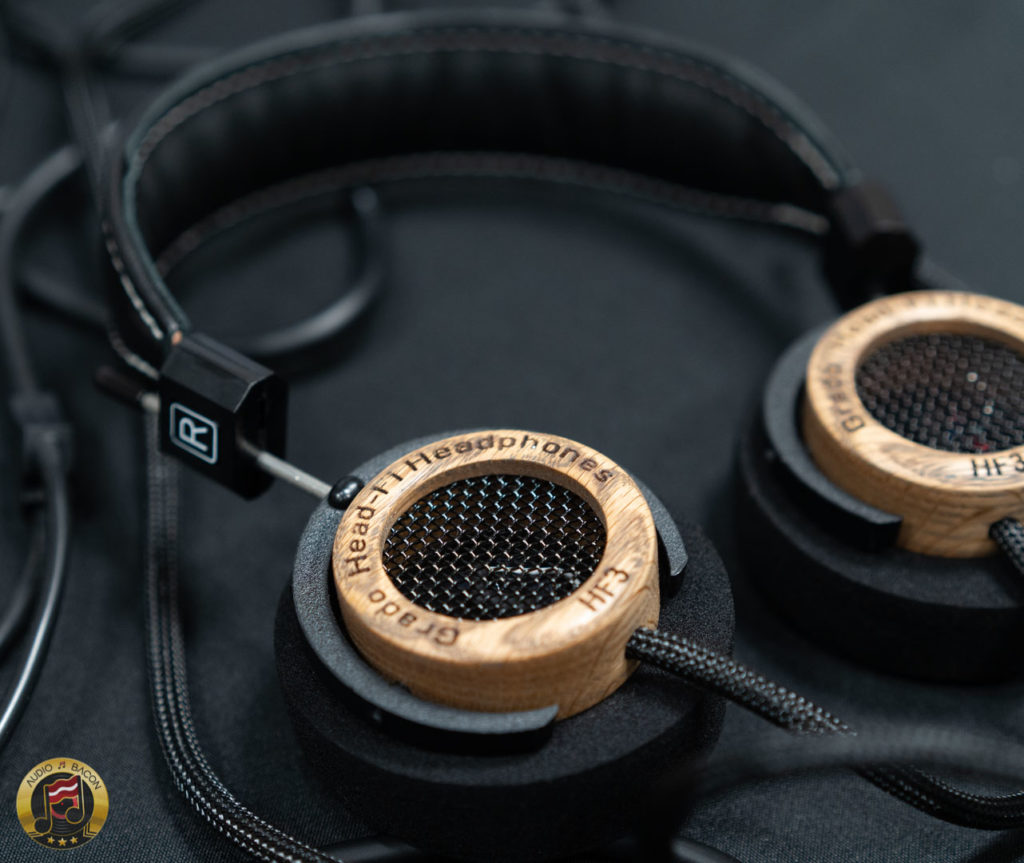 From 4OurEars:
Grado is happy to present the third version of our Head-Fi headphone series… the HF3. The HF3 utilizes a CNC machined Red Oak wood housing which goes through a 2 step proprietary curing process to achieve the correct tonal balance. It has the latest version of our 44mm driver specially tuned to match perfectly with the wood housing.

The HF3 is also the first headphone to use our new wiring enclosed in a braided sheathing for improved flexibility and performance. The HF3 comes with an attractive black headband highlighted with white stitching and the Grado "L" cushion.
While listening to the HF3, the words "crisp and clean" comes to mind. There are brilliance and detail from top to bottom. In short, it's a "Cute Grado" that sounded good and was pretty comfortable on my head.
Grado GW100 Wireless Headphones
Grado's first open-back, Bluetooth headphones: GW100 Wireless ($249). I wasn't only attracted to the matte black finish, but the sound as well. It has refined bass, smoothness, and is full-bodied. It doesn't quite have the shine or focus of their other models – but I'm good with that. Definitely worth checking out.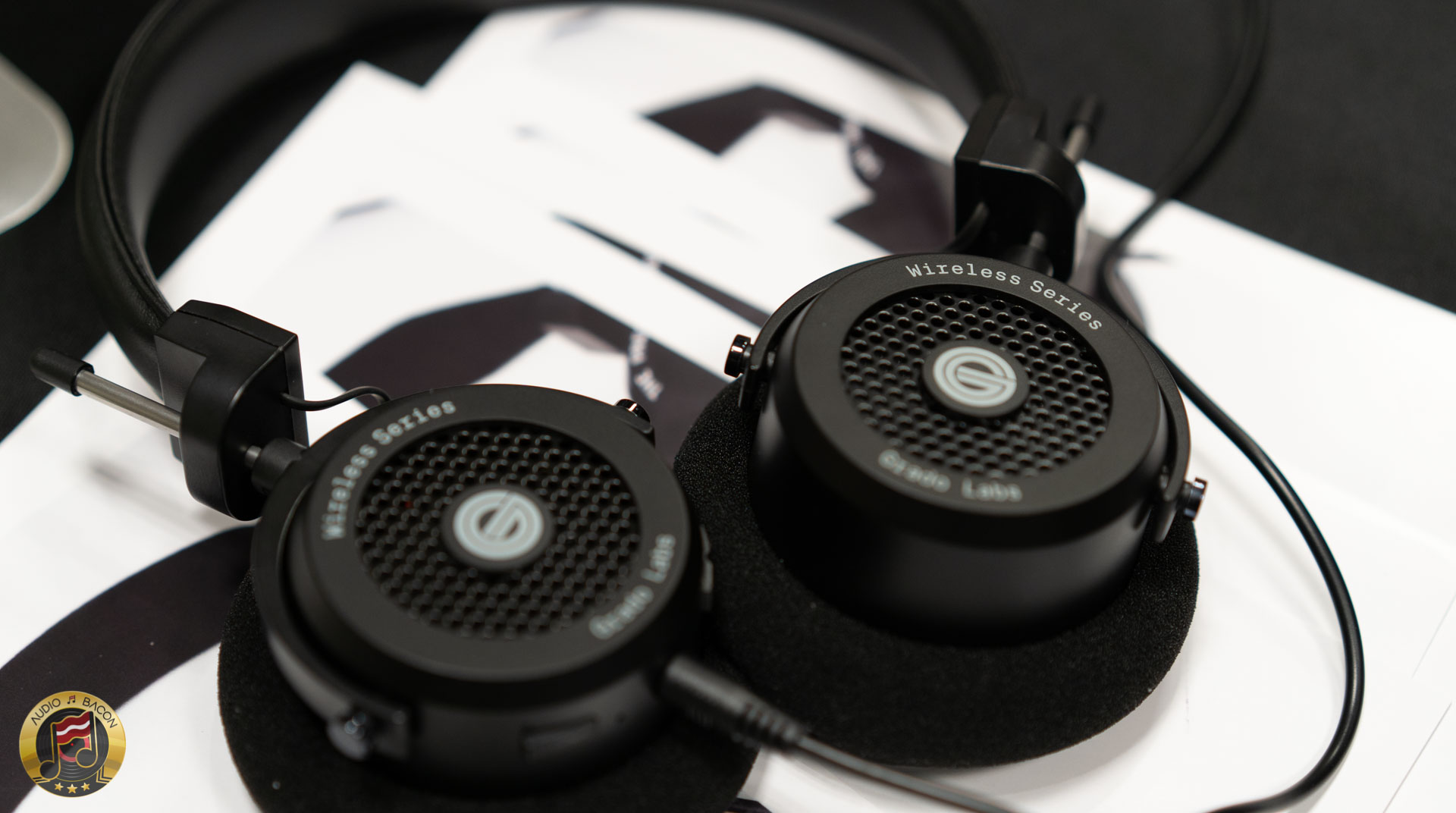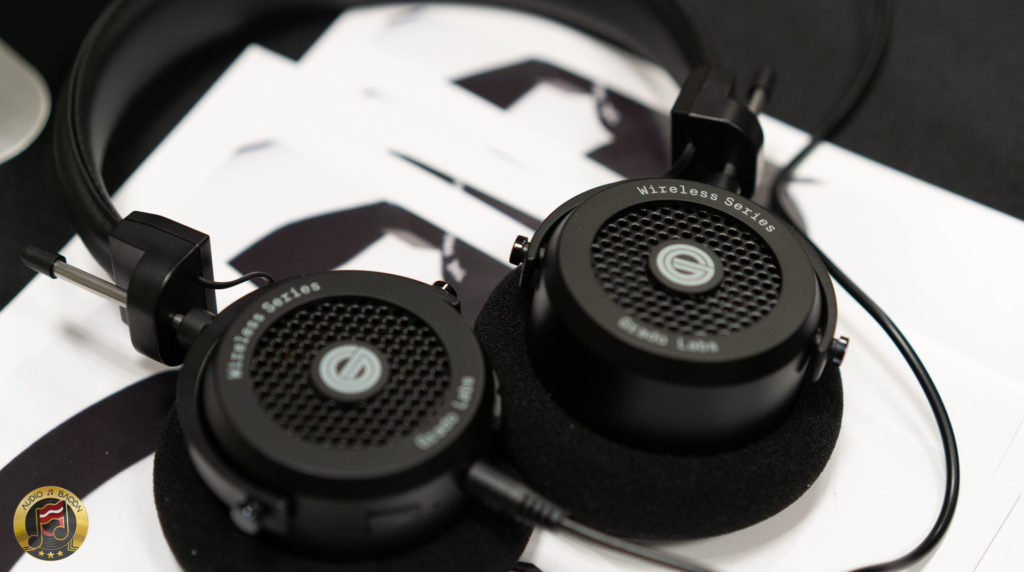 Limited Editions
Jonathan was kind enough to bust out the ultra rare stuff. Photos don't do them justice.
Oreo

55 were given (not sold). They were part of an Oreo Stuf Inside Sweepstakes.
OREO requested all black & white Grado headphone. Looks pretty neat with its whitewashed oak.

Harley-Davidson x Grado

Only TWO were made. One is at the Harley-Davidson Museum. And the other here at CanJam SoCal 2019.
The first headphone made from motorcycle parts (including pistons).
Harley-Davidson and Motorcyclist magazine commissioned Grado for this project and it turned out to be a (priceless) work of art.
I couldn't help but put these beauties on my head. Given the amount of metal, it's surprisingly light and comfortable.

Bushmills Whiskey Barrel

Only 350 of these headphones were produced – and sold out in a single day.
A headphone made from whiskey barrels. A project facilitated by Bushmills' spokespersons – Elijah Wood and Zach Cowie. Both are hardcore audiophiles.
Check out all their limited editions here.