RAAL-requisite
I had to revisit this booth before the end of the show. I was actually supposed to preview these RAAL-requisite SR1a headphones a while back – but was inundated with the review queue. In short, I wish I had heard them then. I would've done a lot more headphone listening.
The SR1a is the world's first True-Ribbon™ headphone. Highly specialized ribbon drivers were developed that reproduce 30Hz to 30kHz bandwidth in order to eliminate the need for sealed chambered bass and allow for open air baffles (both front and back) for a true full-frequency soundfield.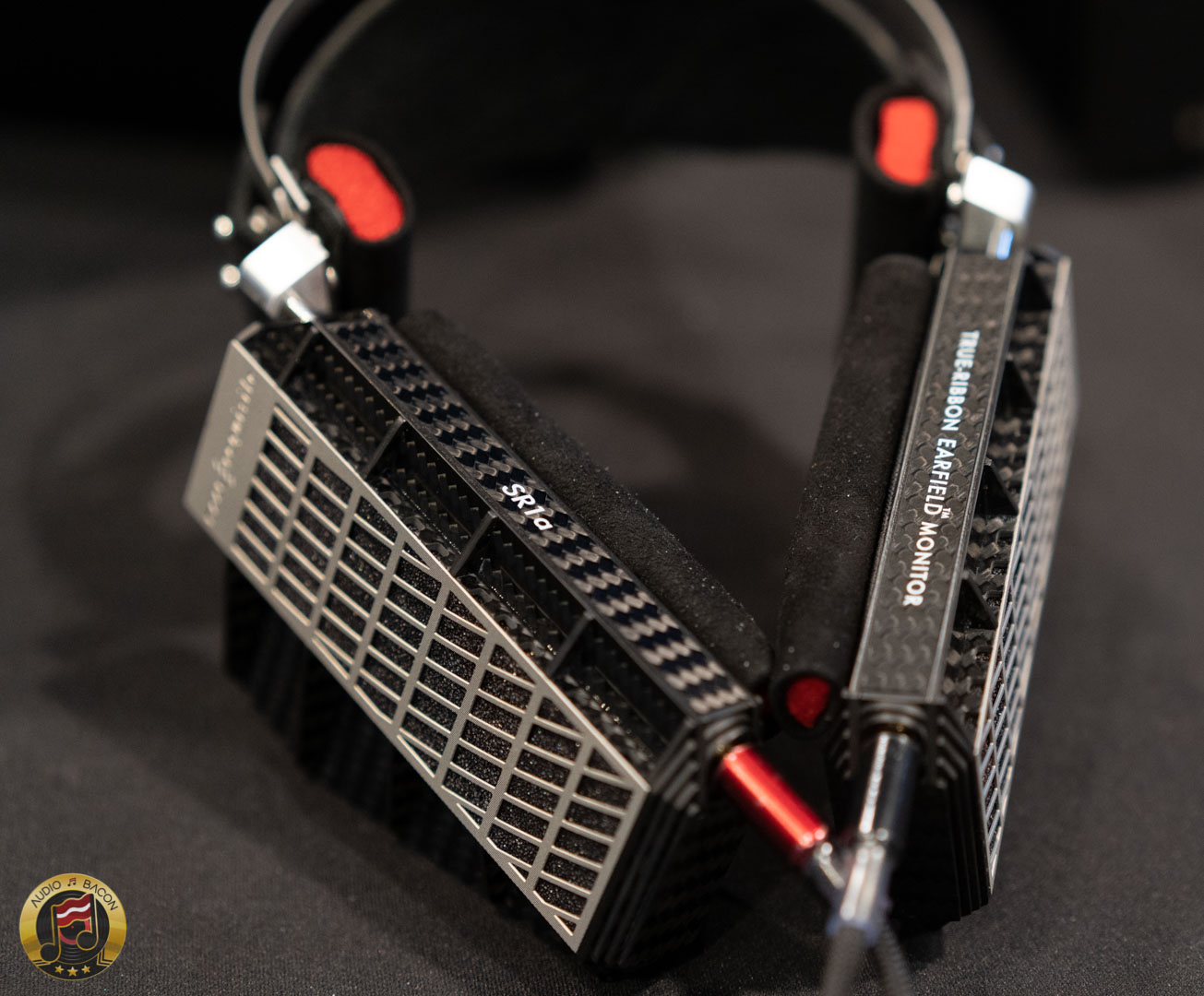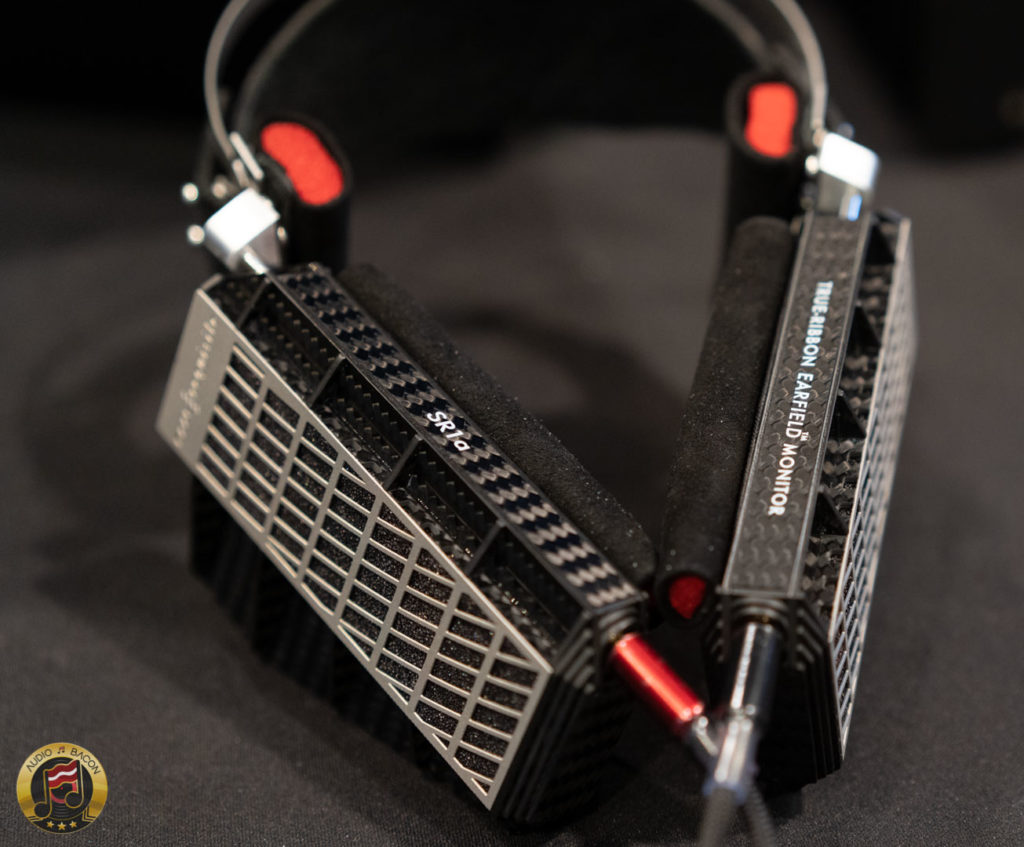 I didn't even bother writing notes while listening. These headphones sound absolutely incredible. I even wondered "Does this sound better than most 2-channel systems I've heard?" I sat there trying to pick on it. And was left dumbfounded by how different yet accurate these headphones sounded. It has some of the best alignment and forming of tonal cues I've ever heard. Both in perspective and colored variations. Notions of soundstage, imaging, and resolution don't come to mind. It just sounds naturalistically full, textured, and I dare say – analog. And this is in a noisy show environment.
Although it didn't quite have the dynamic "extrusion" of say the Abyss Phi or Meze Empyrean – I believe this might be mitigated in a quiet, private setting. Perhaps with different amplifiers. Oh, by the way, you'll need a speaker amplifier for these bad boys.
The fit is admittedly a little weird. I even saw some attendees flapping the cups outward like Dumbo. But when placed perfectly – this is unequivocally one of the best sounding headphones in the world today.