The Chord Electronics Hugo M Scaler makes its debut at CanJam London 2018!
Those who have heard the Chord Electronics Blu Mk.2 M- caler claim it to be the best digital transport/upscaler on the planet. I'd have to agree. However, at its price ($10,500 USD), many won't be able to experience M-Scaler technology in their homes without putting their kids up for adoption.
Rob Watts, the genius behind the madness, has an obsession with DAC design. He's always pushing the envelope of digital audio – and to say he's a perfectionist – well, that would be an understatement. Having spoken to Rob on many occasions, I feel his greatest strength to be his insatiable and relentless curiosity.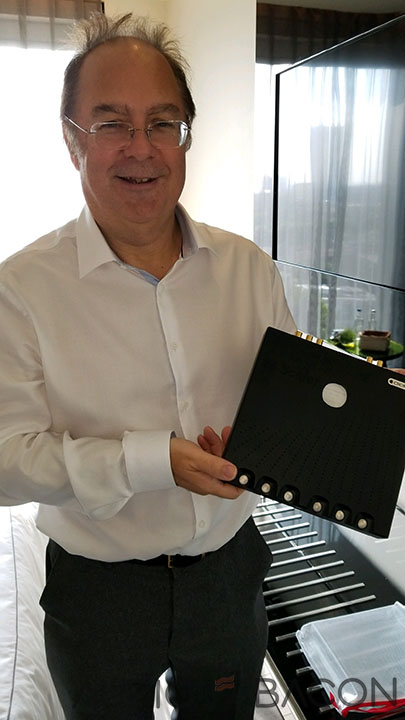 After much praise for the Chord Electronics Blu Mk.2, Rob wanted to get the M Scaler into more hands (and ears) by making it not only more affordable but more flexible. He has been working ambitiously for months, always listening…always measuring.
Well, the Hugo M Scaler has finally arrived. And it's pretty damn sleek.
Quick bits about the Hugo M Scaler
No CD transport

Those with a huge collection will probably still want the Blu2.

Table Top Chassis

Same form factor as the original Hugo TT, the new Chord Electronics Hugo TT 2, and my current reference near-field power amplifier, the TToby.
Now headphone and 2-channel enthusiasts could enjoy this state-of-the-art performance, without losing aesthetics or desk space. I can't wait to stack these beauties.

External Power Supply

Could be powered by an external power supply (9-15V). By far, my favorite new feature.
The implication:

You could use a portable battery or a custom LPS such as the Paul Hynes SR4.
For those who realize the sonic gains of having a better power supply, this is going to be HUGE.

Galvanically isolated USB port

This will further improve sound quality coming from your streamer/server.

Optical input/output

You asked…they delivered.

Internal Ferrites

Rob Watts: "Ferrites are implemented in the driver and isolation circuitry directly. This should improve isolation at 2 GHz."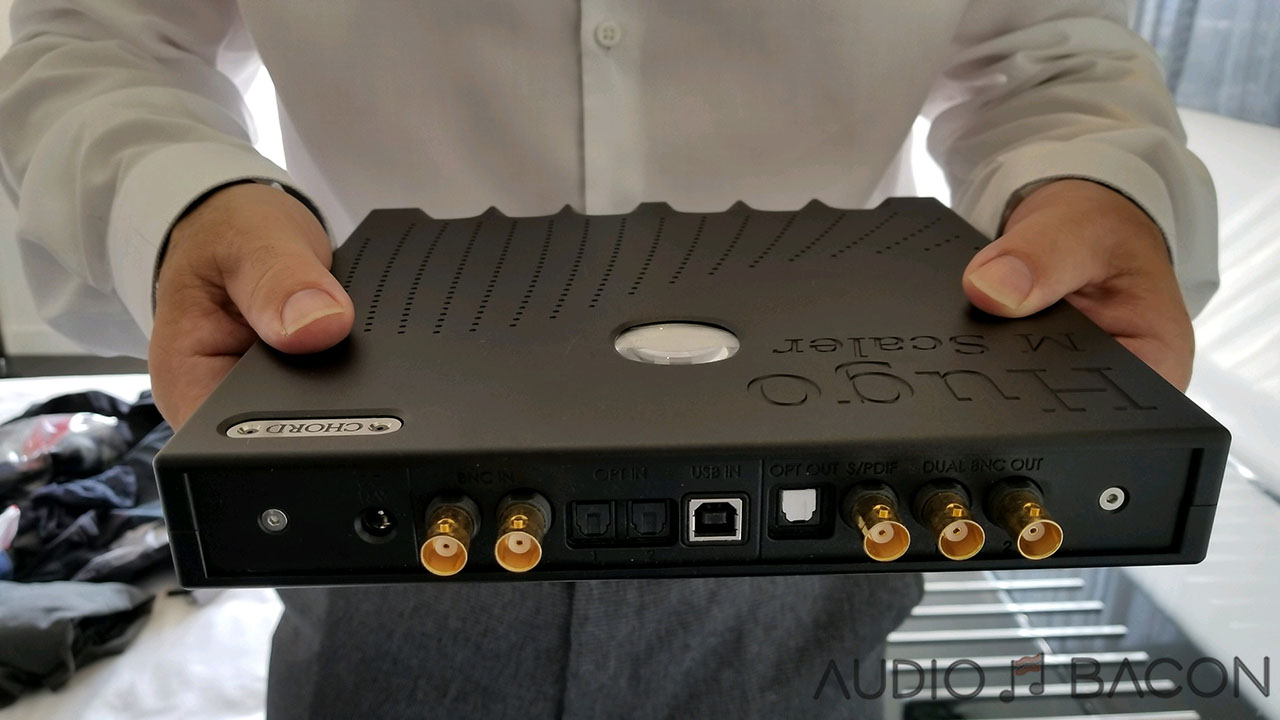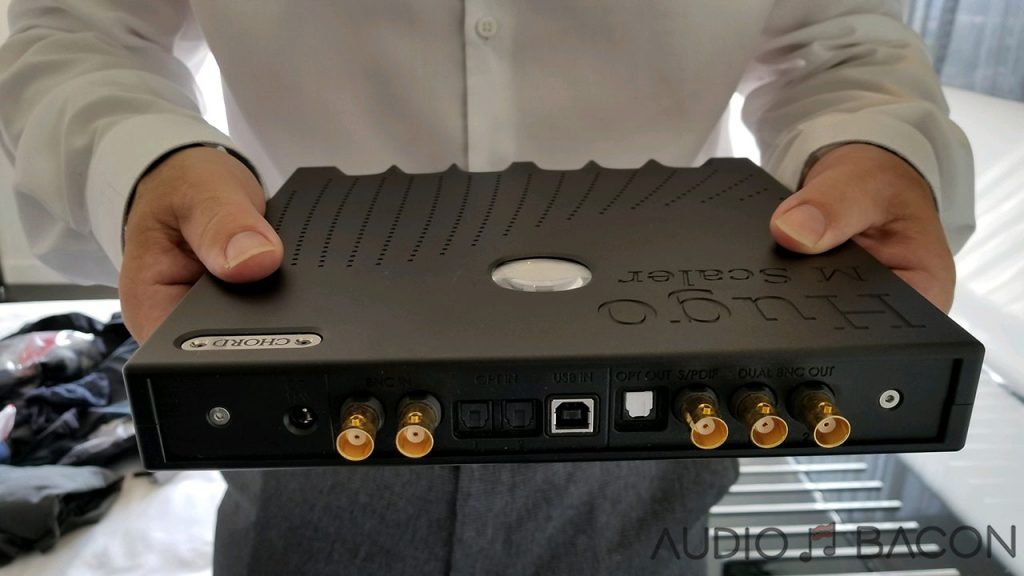 Perspective
Ask anyone – the Chord Electronics DAVE is undoubtedly in the top half percent of DACs in the world today. Yet when fronted by the Chord Electronics Blu Mk.2, a digital-to-digital upscaler, the DAVE sounded like a plastic toy. Let that sink in for a little bit.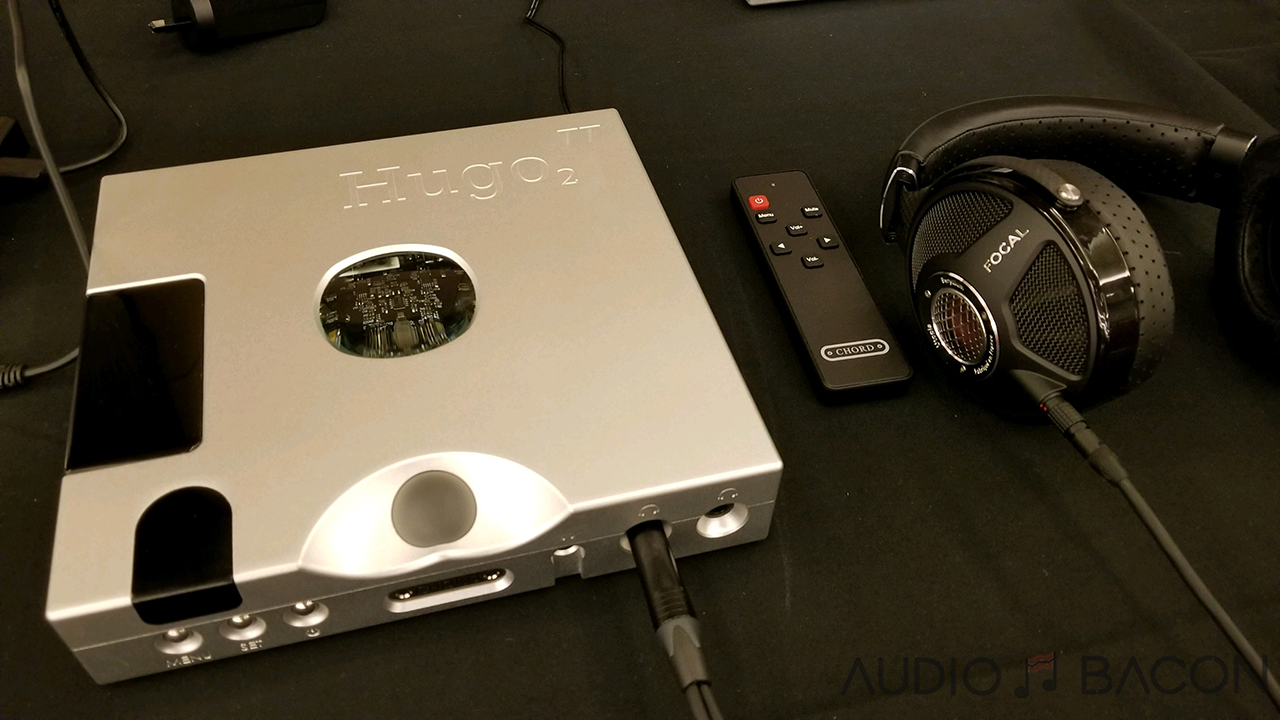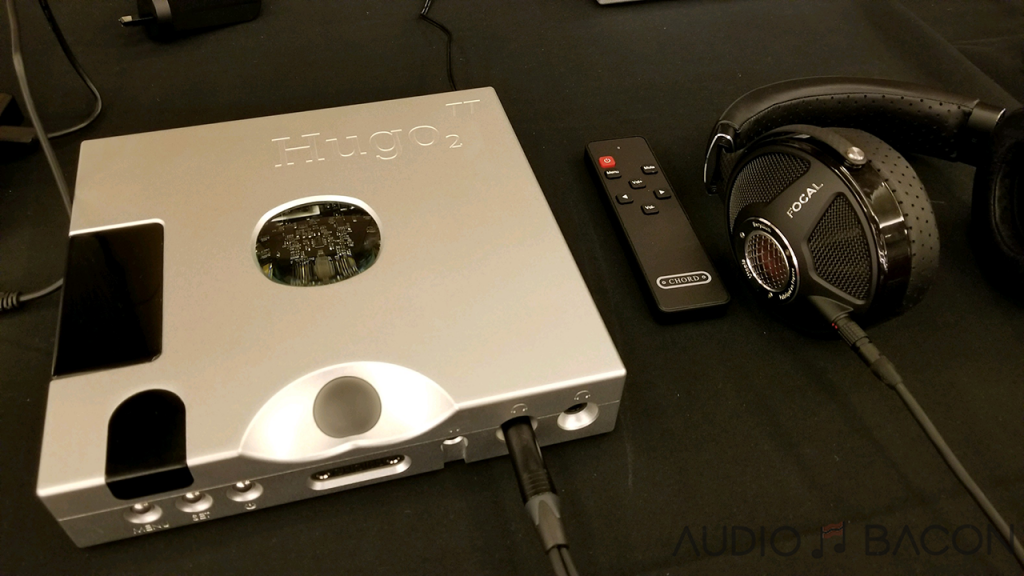 This just shows how far (and quick) Rob Watts has pushed DAC performance and just how monumental the M Scaler technology really is. This is a very exciting time for Chord Electronics – and especially for the audiophile world.
Plenty of optimizations have been made since I last heard an Hugo M-Scaler prototype a few months back. I genuinely cannot fathom how good the Hugo M-Scaler will sound now. All I know is…you're going blown the hell away.
Product: Chord Electronics M Scaler
Pricing: 3,500 GBP (~$4,600 USD)
Want to know what's SIZZLIN'? Follow Audio Bacon on Facebook!