I had a chance to hear the TT 2 prototype a few months back and I'll just say – You're in for something truly spectacular. An output impedance of 0.042 ohms. I can't wait to drive speakers with this thing.
Unfortunately, no M-Scaler yet…but I have a feeling you might not need those bulky ferrites…
Chord has built up quite a bit of hype in the past few days with the announcement of two new products. They're finally here.
Chord Hugo TT 2
The world's most advanced Table Top DAC just got better. In every way! Hello Hugo TT 2: 98,304-taps, 10-element Pulse Array design, a brand new super-capacitor power supply and room for expansion. A new benchmark has been unveiled today and is coming in the autumn.
Hugo TT 2 has been radically redesigned from the ground up, not only with beautiful new casework by Chief Designer, John Franks, but with 5x the processing power of the original Hugo TT and double that of the multi-award-winning Hugo 2. Hugo TT 2 distils over 20 years of digital development by Rob Watts and takes advantage of the very latest technology.
As expected, it delivers radically improved technical specifications and measurements across the board and exhibits drastic sonic benefits over its predecessor with 768kHz PCM and DSD 512 playback. Hugo TT 2 sets a new benchmark in table top

audio, only being eclipsed by DAVE.

Delving deeper, in comparison to the 256-tap filters that traditional chip DACs may run at, Hugo TT 2's beating heart is an infinitely more powerful Xilinx Artix 7 FPGA, custom-coded by Chord Electronics' Rob Watts, with 86x 208MHz cores running in parallel to create an advanced 16FS WTA 1 filter with 98,304-taps. Double that of its multi-award winning transportable brother, Hugo 2 (49,152). Hugo TT 2 also benefits from an upgrade from a 4-element design to a 10-element design, which works in harmony with the radically upgraded FPGA and code to deliver unrivalled

audio.

A brand new high-power discreet output stage coupled with second-order noise-shaping integrated between the DAC output and filter is also employed to massively reduce distortion. Further improvements have also been made to the power delivery. Hugo TT 2 eschews the Li-Po battery power supply of the original and ushers in six super capacitors

capable of delivering huge, linear dynamic currents when the music demands it with

peak

output of 5A, 9.3V RMS.

Hugo TT 2 also brings home the much loved four-stage user-selectable filter controls introduced with Hugo 2 and retains the three-stage user-selectable digital crossfeed function for headphone users who want to improve the perception of depth, similar to that of speakers.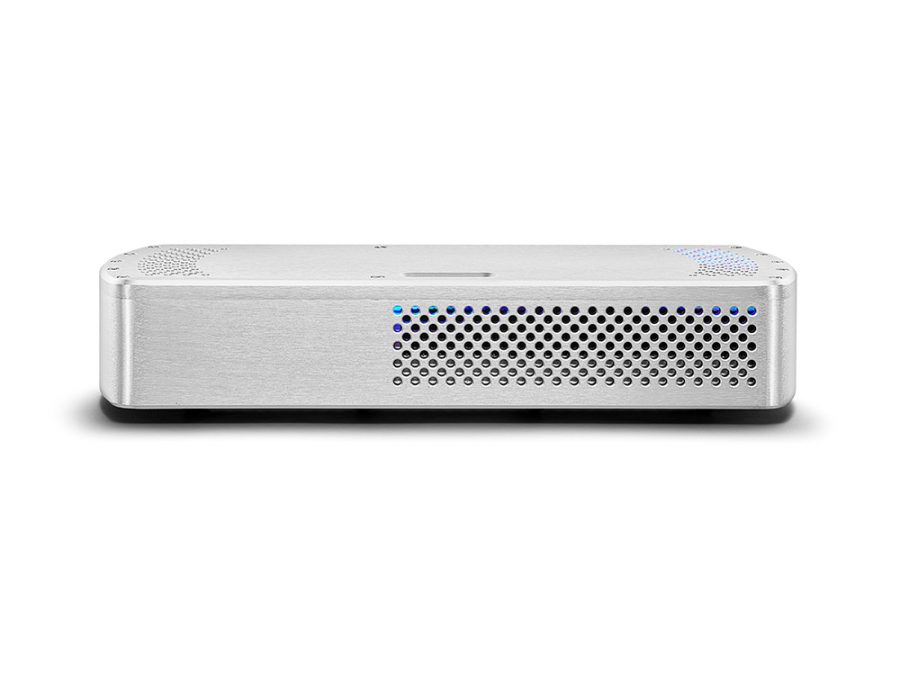 Chord Étude
The Chord TToby seems like the perfect pairing with BluDAVE so far. I can't wait to hear this thing!
The multi-award winning BLU MKII and DAVE has never sounded so good. Welcome Étude to the Choral family, a 150w stereo power amplifier featuring a radically new typology.
The multi-award winning Chord Electronics Choral family of products has never sounded so good. Welcome Étude to the table, a 150w Class A stereo power amplifier featuring the first fundamentally new typology since Chord Electronics' inception in 1989, using highly advanced technologies seen within the aerospace industry.
The Choral Étude has been designed to both compliment and exploit

the full potential of the multi-award winning DAVE DAC, which has preamp functionality, and the brand new topology has even faster power delivery than

exiting

designs, offering

unrivalled

dynamics, life-like delivery of transient information, plus effortless control over loudspeaker drive units.

The design for Étude is based upon multi-feedback and dual feed-forward error-correction amplifier technology that intelligently adjusts and compensates the individual linearity of the 250-watt lateral structure high-power proprietary MOSFETs. Internally there are

three individual

high frequency

switch mode power supply units, one for each active power rail and a final for the auxiliary rails. When paired with advanced internal shielding,

active

cooled plenum chamber design, and custom Chord Electronics MOSFETs, you have Étude,

an world

class extremely fast crystal clear amplifier.

Although the amplifier is conservatively rated at 150W into 4Ω, if you run Étude in bridged

mono mode you can increase this to 300W.