Audirvana Plus, the hi-fi software player acclaimed worldwide, now comes to PC users.
The audiophile music player is now available with its new interface for Windows 10.
Paris, July 19, 2018—Audirvana, maker of Audirvana Plus, the reference hi-fi audio player first made for Mac users, announces the commercial release of the highly anticipated Windows 10 version. This new version features a totally redesigned user interface designed to change the way PC users enjoy and organize their music.
Created by Damien Plisson and acclaimed by users and audio specialists around the world, Audirvana Plus has quickly been recognized as the reference player, enabling music lovers who have a Mac to replace iTunes and dramatically improve the sound quality of their music library.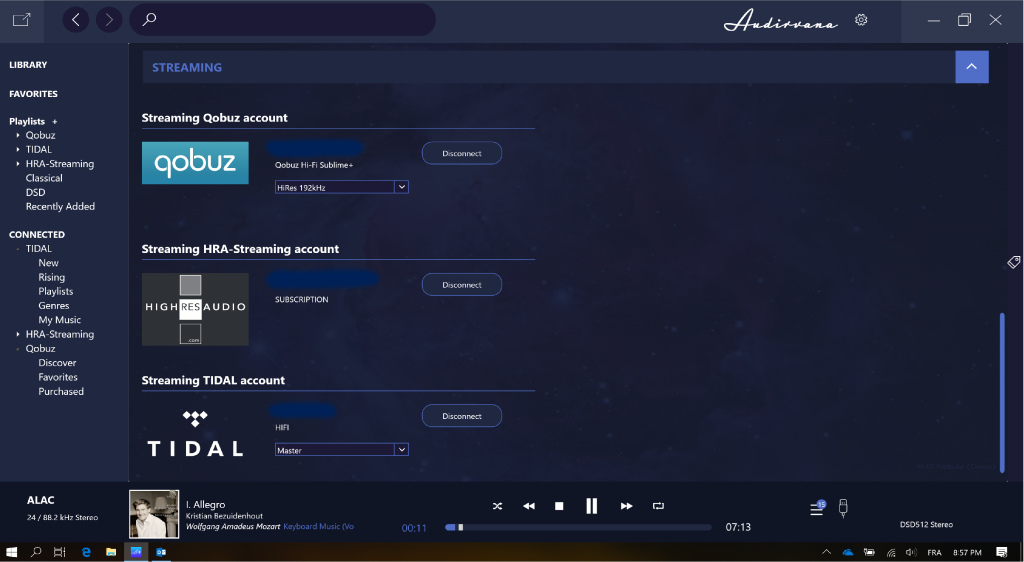 "After abandoning Windows for several years, I have to admit that I rediscovered this operating system with great pleasure to create this new product," said Plisson. "I always keep in mind the same objective as for the Mac version—to obtain the best possible sound quality."
How does Audirvana Plus improve sound quality?
Audirvana Plus acts on two levels to turn the computer into a high-end hi-fi player:
It significantly shortens the audio signal path, and removes all noise and other electromagnetic interferences to deliver pure sound.

Employing very high-quality algorithms far superior to those used in digital-to-analog converter (DAC) chips, it performs the necessary digital processing before conversion to analog, to deliver perfect audio fidelity.
New Features of Audirvana Plus for Windows 10
Audirvana Plus for Windows 10 provides the same benefits as Audirvana Plus 3.2 for Mac, while offering PC users a new, and wonderfully intuitive and fluid interface. Audirvana Plus for Windows 10 also offers the latest developments, such as:
New "View by Artists," in addition to View by Tracks and Albums

Direct selection of the audio device on the main interface

Redesigned search engine

New mini-player

Choice of ASIO or WASAPI playback modes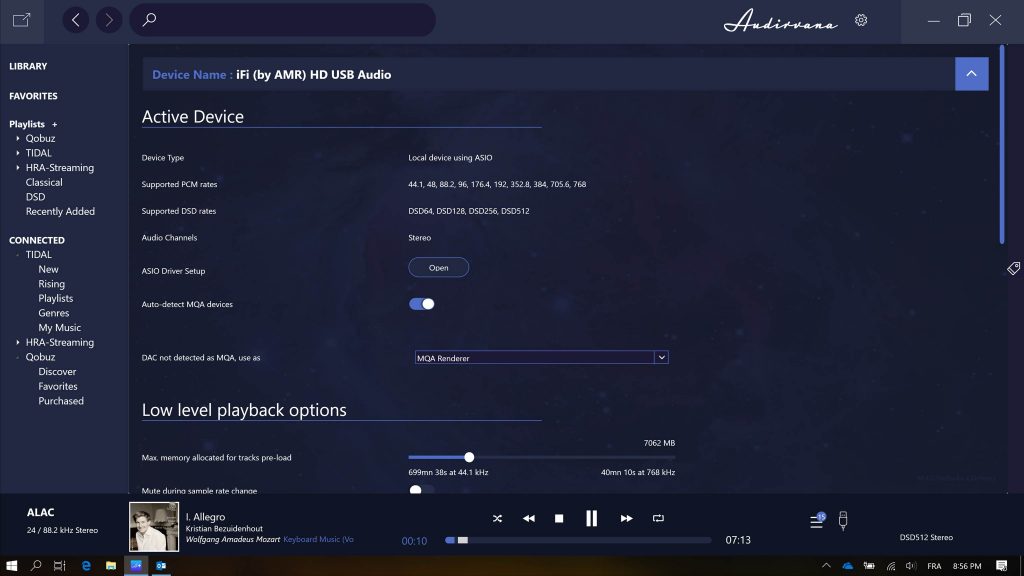 Other Features of Audirvana Plus for Windows 10
In addition to these latest innovations, Audirvana integrates into Audirvana Plus for Windows 10 these existing benefits of Audirvana Plus for Mac:
Playback of all popular audio formats, including such Hi-Res audio files as FLAC, WAV, AIFF, DSD, and the new MQA format

Integration of Qobuz, Tidal HiFi, and HRA-Streaming streaming services

Compatibility with network players that properly use the UPnP/DLNA standard
With the new Windows 10 version of Audirvana Plus, Audirvana is responding to public demand and the growth of the digital audio market, as well as the strong growth of streaming services, by offering products specially developed for music lovers.
Audirvana Plus for Windows 10:
15-day free trial version

Approximate public price: $74 USD/ €64 excluding taxes

About Audirvana
Founded in 2011, Audirvana is a French company created by Damien Plisson, a well-known developer acknowledged as an expert in the audiophile community. Since its launch in 2011, Audirvana Plus for Mac has become the reference hi-fi software player for audiophiles around the world. Its sound quality and reliability have won over sound engineers, who use it in the recording studio as well as in live concerts. Audirvana has received many awards, such as the "Audio Excellence Award 2016" from the Japanese magazine Audio Accesory and the "Exceptional Product – 5 Stars Award" from iCreate magazine in September 2017.
More information at audirvana.com