Introduction
Like the rest of the world, I've thoroughly enjoyed the Meze 99 Classics. Admittedly, not a lot of audio gear survives my merciless cleansing, but the 99 Classics have remained with me through most of my recent reviews.
When Meze announced their new line of IEMs, I wanted to be the first in line. Well Lorand liked me enough to send me both: The 11 Neo ($59) and the 12 Classics ($79). Ain't they beautiful?
Equipment
Danacable USB cable
Chord Hugo
Gigabyte BRIX Roon Server + Audiophile Optimizer 2.20b5
2 x SOtM dCBL-CAT7 + iSO-CAT6
Ginkgo ARCHs under sources
Non-Sound Related Stuff
Other than color differences and the fancy walnut wood, both use a titanium coated 8mm mylar driver but the 12 Classics uses a copper-clad aluminum voice coil.
Fantastic build quality for both IEMs
Looks pricier than it is. The ladies will be impressed.
Carrying case is a bit tiny so I end up just zipping up the buds and wrapping the wire around the case itself
Alright I'm going to keep this review raw and uncut. I was able to have both IEMs in my Chord Hugo at the same time so it made for an easy A/B. First I want to cover the tips. That would sound wrong out of context.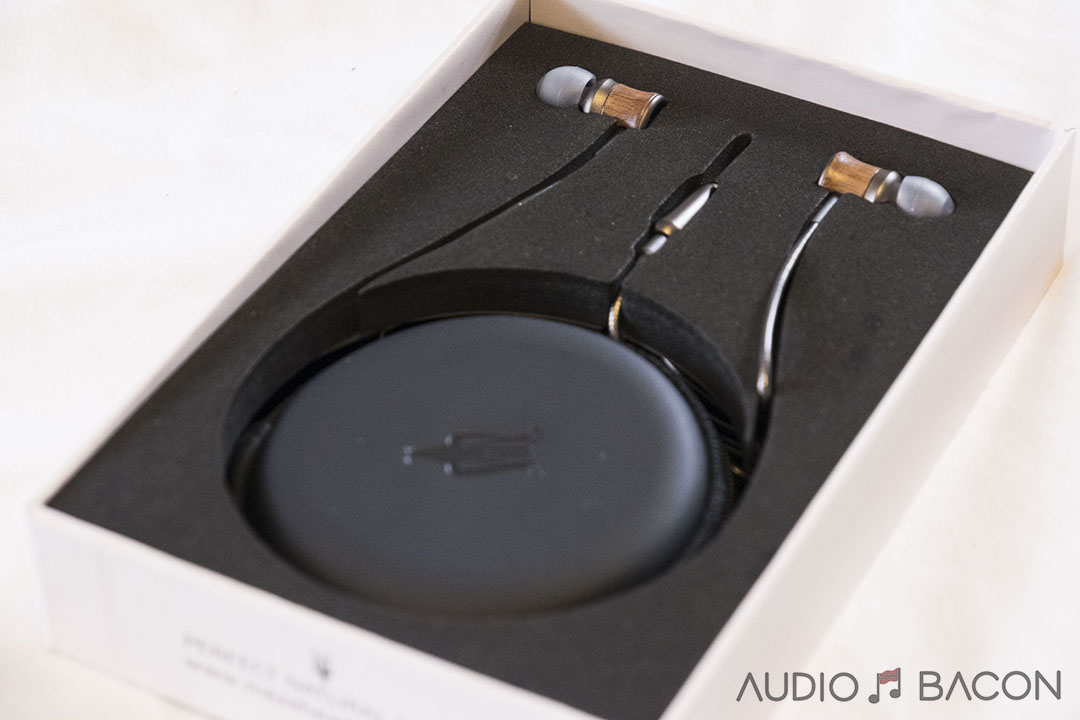 Tips & Sound
As you know, the tips you use for your IEMs could alter the sound from the IEM drastically and everyone has their own level of comfort and sensitivity. Meze provides 3 sets of single-flange, 1 set of double-flange, and a soft pair of Comply tips. Interestingly enough, these tips didn't quite modulate the sound of the 11 Neo and 12 Classics in the same way. The 11 Neo isn't as finicky about tips, it sounds pretty good with any of them. The 12 Classics on the other hand, I only liked with the Comply tips.
There's a place in the case where you could store all the tips and adjust for mood, genre, etc.
Double-flange

Sounded a bit hollow with a thin sheen on the Classics 12 but gave it more grip and control.
Sounds great on the Neo 11. Amazing clarity, delineation, imaging, and soundstage. However, tone and timbre take a small hit. If you enjoy a holographic sound, the double-flange on the 11 Neo is quite delightful.

Single-flange

A good balance of spatial clarity and warmth. You'll get a leaner sound and less air but it's very melodic and the presents enough roundness to the music.
On the 12 Classics, it sounds a bit harsh/disoriented while on the 11 Neo it's super smooth.
Good tone and timbre

Comply

Fuzzier, thicker, but much better sub-bass, especially for the 11 Neo. A bit overly-warm to borderline dark with the 11 Neo.
I think the Comply tips worked best with the 11 Classics. I almost feel like they were tuned for the Comply tips.

A very addictive and natural timbre to vocals and instruments
Mids are more forward, which I like
Tone may be a tad warm but still musical
Lacks a bit of air
Smooths out a few of the distortions I heard with the single-flange
I started with single-flange on both and ended up switching to the Comply for the 12 Classics.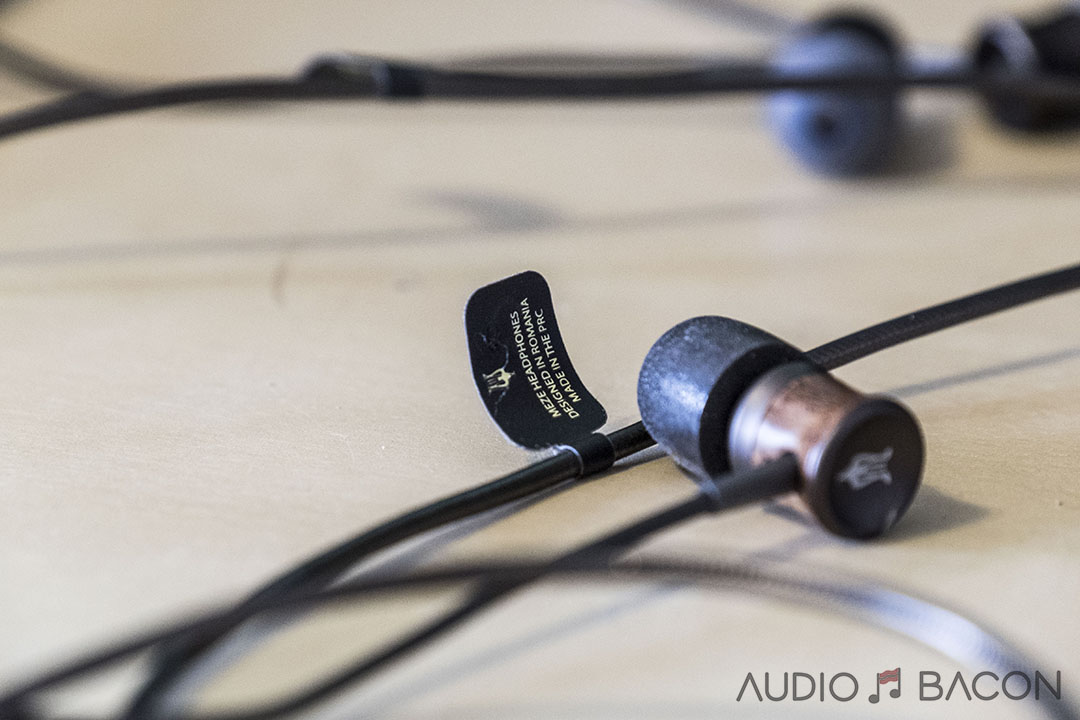 Sound Quality
Here are some of my raw notes during my listening sessions.
Both single-flange
Beck – Sea Change (DSD64)
Meze 11 Neo

Has more roundness and body
Lacks a bit of clarity
Coherent and smooth sounding. Easier to listen to.
Vocals are much more melodic

Meze 12 Classics

A bit of grain on vocals
Quite a bit of harshness. Difficult to listen to.
Daft Punk – The Game of Love (88/24)
Meze 11 Neo

A sultry sound
Punchy bass
Cymbals don't sound quite right
Sonically smeared in comparison

Meze 12 Classic

Has more air and shine
Better delineation
A bit tinny
Blacker background
Mariah Carey – Emotions (88/24)
Meze 11 Neo

More coherence
Sounds a little veiled but decent tone and timbre

Meze 12 Classics

There's this lingering glare in the sound. Annoying.
More energetic and insightful
A bit of a mess when it gets busy
While I enjoy the more refined sound, the mids and upper-mids and parts of the treble are problematic. Possibly above 5kHz.
At this point I wanted to do some tip swapping for the Meze 12 Classics as I really wasn't enjoying the sound.
11 Neo single-flange & 12 Classics Comply
Chet Baker – Trav'lin' Light (192/24)
Meze 11 Neo

Vocals sound great
A lot more air on the trumpet
More clarity, but lacks a little sub-bass…and bass in general.

Meze 12 Classics

Sounds really good, timbre and tone is accurate.
More resolution
No complaints for this track. Sounds fantastic.
Mozart – Allegro (Violin Concertos) (192/24)
Meze 11 Neo

Great clarity and dynamics
Violins are well textured and decays properly

Meze 12 Classics

Sounds great, just yearn for a bit more clarity.
The Comply makes them a bit warm vs the Meze 11 Neo
Simone Kopmajer – That's Why (You go Away) (172/24)
Meze 11 Neo

Great dynamics but a tiny bit sibilant

Meze 12 Classics

More melodic
Still a slight glare up top, edgy vocals
Buena Vista Social Club – Chan Chan (96/24)
Meze 11 Neo

More energy and sparkle
Lots of micro-details and precision
Very fast and articulate
Decays very well
Misses a bit of low-end for my tastes. Comply tip helps but smears too much. Hot mess.

Meze 12 Classics

Mid are more forward
Much better bass response
Better timbre
Love the textures across the entire spectrum
Nirvana – About a Girl (Unplugged in New York) (96/24)
Meze 11 Neo

More crispy
Lots of treble definition without being harsh

Meze 12 Classics

There's a bit of accentuation in the treble
A natural tone and timbre
Both sound great
The Unforgiven – Metallica (96/24)
Meze 11 Neo

Smoother but lacks a bit of roundness in instruments
Resolving of micro and macro dynamics
Clean sound

Meze 12 Classics

Great sub-bass presence and slam
I like the tonality very much
A bit of edginess up top. Yuck.
R.E.M. – Drive (96/24)
Meze 11 Neo

I would go double or single flange, sounds good.
A very natural treble
A bit more "factual" versus the 11 Classics. Perhaps insightful is a better word.

Meze 12 Classics

Much more organic and melodic
A lot of bass for a such a small thing
Iver Kleive – Bridge Over Troubled Water (192/24)
Meze 11 Neo

Missing that sub-bass. Not as involving. Need the comply tips to fully appreciate the organs, but the compromise is huge.
Smoother and more detailed sounding

Meze 12 Classics

Monsterous bass and great tone…still that tiny bit of harshness above 5kHz.
This track just doesn't sound right on the 11 Neo. The 12 Classics dominant when bass is of the utmost importance.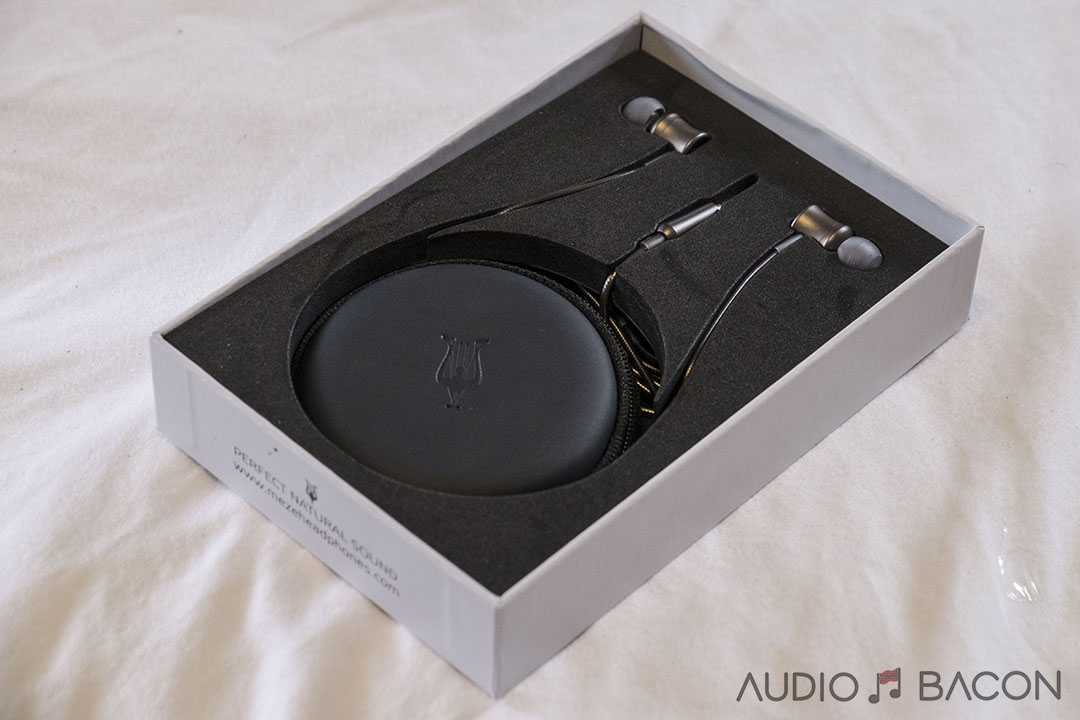 Conclusion
Sounds great with any of the tips. Double-flange will give you an incredible out-of-your-head sound with pinpoint imaging.
Very articulate and smooth
Vocals are intelligible
A very refined, clean, and dynamic sound
Definitely more neutral than the 11 Classics
Not great for bass-heavy music unless you use the Comply tips (which will have a darker presentation).
I enjoyed the timbre more on these. With the Comply, vocals and instruments sound very sweet and natural.
Lacks a bit of resolution and detail with the Comply
Nice rich and detailed bass. It's addictive.
Besides a slight problem with a chalkier treble, I think this IEM sounds great (with the Comply tips).
Both suffer from microphonics. It didn't bother me much when I'm critically listening (as I didn't move my head much), but there were times I thought that someone was knocking on my door. For the most part, when music's playing, you won't hear it.
Considering the sound quality, aesthetics, and build, I believe the 11 Neo and 12 Classics are fairly priced. Both have good articulation, musicality, and a smoothness that makes for a comfortable and enjoyable listening experience. l drifted over to the 12 Classics + Comply more as it was more well-rounded across all genres but if I need to be hyped up, the 11 Neo provides the energy. Not a bad debut for Meze's first line of IEMs. I'm sure the guys at Meze are taking notes on the billion other reviews out there and will continue to surprise us with new and improved offerings. I look forward to it.