As a software developer who telecommutes 99% of the time, I wanted to lessen my usage of in-ears and decided to get a pair of Sennheiser Momentum 2.0. I love how they were stylish, light, and could be folded. I enjoyed the sound but it was a bit too clinical for most of my listening. I wanted something more energetic and fun.
At CanJam SoCal 2016, I was on a mission to audition a few portables. I had brief listening sessions with the Audeze SINE and the Oppo PM-3. Both sounded good but the SINE was on-ear and was a bit painful (FWIW most on-ears from my experience were just uncomfortable, not just the SINE) and the Oppo PM-3 had great dynamics and resolution but was a bit too polite/proper for my goals.  Then I stopped by the Meze Headphones booth, a Romanian company. One listen of the Meze 99 Classics and I was hooked. It sounded exactly like what I was looking for and so I asked the great Lorand for a review sample. You could read more on the design here.
When I received the review sample, I was blown away at the build quality, the aesthetics, and the comfort.
Let's start with the setup. These 32 ohm headphones are very efficient and could be easily powered from a phone, laptop, etc. It sounded consistent and great on all devices (especially with a Chord Mojo or Geek Out V2) but I wanted to give the Meze the red carpet treatment with one of the best DACs in the world paired with some of the best cable and power products.
Equipment
Chord DAVE – $13,500
High Fidelity CT-1 Ultimate Power Cord – $5,900
High Fidelity MC-6 Hemisphere – $2,800
4 x High Fidelity MC-0.5 – $1,196 total
High Fidelity CT-1 Digital Power Cord – $2,375
Sonore microRendu with Teradak DC-30W Linear Power Supply – $790
A $309 headphone on a $26,000+ rig? Ladies and gentlemen, that's how we roll at Audio Bacon. Just for context and curiosity, I'll also compare it to the Fostex TH-900 with Lawton mod and DHC Complement4 cables. Let's get to it.
Accessories
47.3″ cable with remote (no volume control)
118″ cable without remote
1/4″ headphone jack adapter
Airplane jack adapter
A zip-up pouch
Build Quality
Everything just feels right about this headphone. The construction is of the highest quality.
Soft faux leather band and memory foam pads. Love them.
No plastic!
Cables looks and feels great.
Aesthetics
Gorgeously carved wooden ear cups with a satin finish. There's just something about novel about having a headphone with a unique wood "fingerprint."
A few patrons at coffee shops complimented on how elegant the headphones looked. A few were even willing to take a listen. Enough said.
Comfort
Overall I enjoyed how the cups fully encompasses my ears. Many over-ear portables were a tighter fit.
The clamping pressure isn't light but isn't an iron grip either. In any case I was able to wear them for hours on end without discomfort.
Very light, weight is never an issue.
The self-adjusting headband worked quite well for my head.
Cozy in a good way.
Sonic Impressions/Performance
Great PRaT, decent amount of clarity.
Bass isn't taut but has this nice fun bloom to it. It gives the music this golden hue that I find addictive.
You really can't help but to bop your head while listening to these cans.
Chellos and other bass-oriented instruments aren't well delineated but provide a sweet coherent sound.
Female and male vocals sound very convincing and natural.
Strings don't have that texture but has the correct tonality and richness.
Weighty and powerful bass, it has this organic and energetic presence.
You could feel the plucking of the guitars (A Way – Lotte Kestner)
Lush, crisp, and palpable sound (Clap Hands! Here Comes Charlie! – Ella Fitzgerald)
Definitely has a warmer tilt. Not at a lot of shimmer up top.
Separation isn't bad and still maintains a very coherent and solid presentation (The Soundmaker – Rodrigo y Gabriela)
For some tracks, the bass could come off a bit overpowering. But to be honest, I like it. #basshead (Attaboy – Yo-Yo Ma)
Highs are a tiny bit muted but still very articulate and crisp.
Amazing for hip-hop, EDM, and pop. Sounds great even for orchestral and acoustic.
This headphone is able to resolve a decent amount of soundstage depth.
A very full and muscular sound (God's Gift – J. Cole)
Background isn't black. A few layers of grey.
Unlike some of the more inexpensive headphones, like the Audio-Technica ATH-M50x, it maintains composure during busier passages.
Beautifully delicate and musical, could not find many faults in the instrumental reproduction. Seductive, I really like the sound (Seis – Marta Gomez)
Would like a bit more air and clarity between the actors & instruments. Sounds a tiny bit congested on this track. (Wonderful Tonight – Eric Clapton)
Players lack a bit of an outline. Fluid and warmish sound. Sub-bass sounds great. (Talking Body – Tove Lo)
So how does the Meze 99 Classics compare to the flagship Fostex TH-900 headphone? What do you get for an extra $1,000?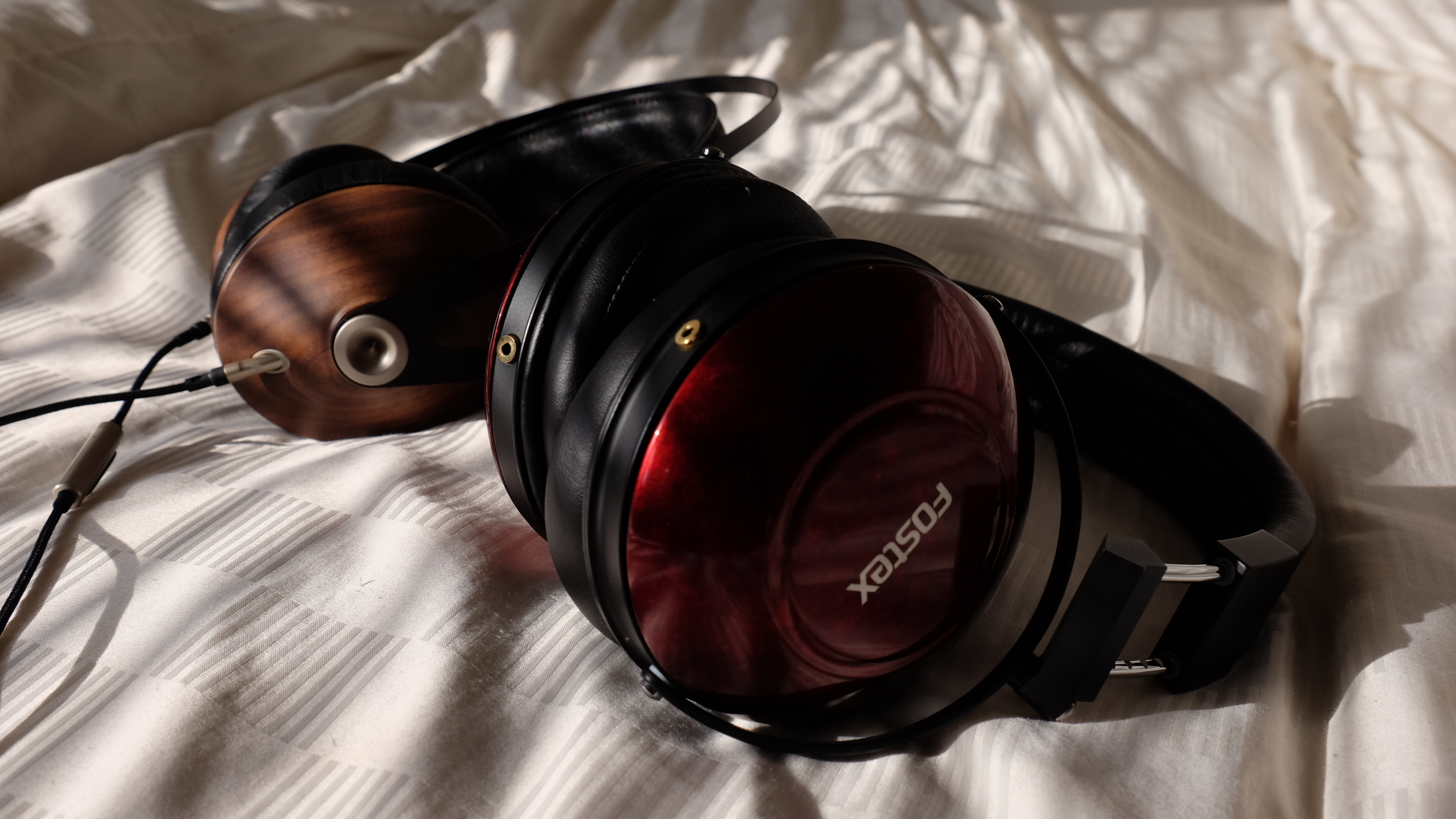 This is the only other closed headphone I had on hand so figured it would be an interesting experiment. Obviously this isn't meant to be a fair comparison but I think it's interesting to know just how much better a TOTL headphone is compared to a headphone that's meant for portable use. How much more performance are you getting? This is what I've found to be the overarching differences.
What you get with the Fostex TH-900 in comparison to the Meze 99 Classics:
More definition and roundness in the vocals
More resolving of fine details across the entire spectrum
Much better layering and much more air
Tighter bass and better separation
More shimmer and vibrancy up top
More dynamic
More holographic sound
Feels lighter and more comfortable
More realistic timbre
Now as you could see from my raw notes below…regardless of the superior technical and sonic performance of the Fostex, I enjoyed the Meze more than the Fostex for many of the test tracks.
This was mostly due to the Fostex sounding a bit harsh and lean to my ears. The bass was tighter but didn't have the enough ferocity and low-end thump. So technically, the Fostex is a much better headphone but as far as just having a fun headphone I could bring around and enjoy…the Meze 99 Classics has no equal. To my ears the Meze just had this very liquid and smooth sound. If the Meze 99 Classics had a bit more air, better separation, and shimmer up top…it would be a phenomenal piece of gear. If I were doing more critical listening, I would go with the Fostex.
Conclusion
The build and sound of this headphone is something I don't see often in the headphone world, regardless of price. It checks so many boxes. There's something so inviting and addictive about these 99 Classics. I think the biggest surprise for me is its capability of resolving depth in the music. Something most headphones in this class have difficulty doing. It is an amazingly fluid, articulate, fun, rich, and natural sounding headphone. It's seriously just a well-balanced and musical beast. Although a bit loose, I still enjoyed the quantity and quality of the bass as it's not overdone and is engaging enough to be enjoyable. It's just an amazingly well-rounded headphone fit for all genres.
I'm usually able to pick out sonic flaws in headphones in this category fairly quickly. I couldn't find any major faults with the Meze 99 Classics. They're elegant, seductive, and brilliant and I will be highly recommending these to friends & family. Needless to say, I've sold my Sennheiser Momentum 2.0 and have purchased the Meze 99 Classics. I couldn't be happier. Huge thanks goes out to Lorand Czibere for being gracious enough to send me a review unit. You guys have done a fine job and I'm excited to see what else you have for us.
Purchasing: Meze 99 Classics
Pros
Slightly elevated bass response. Yes, I'm actually considering this a positive. Still fantastic sub-bass presence and definition.
Fantastic imaging!
Capable of resolving depth in recordings
Amazingly natural and balanced tonality, especially with male & female vocals.
Very clean, coherent, and fluid and capable of handling busy passages of all sorts.
An earthy overtone that draws you into the music when you want to be but sets you free when you want to just relax.
Cons
Lacks a bit of air around actors and shine up top but can't complain at this price.
They do fit in my bag but I was hoping for foldable design with a smaller case.
Microphonics…I do hear the cable when I turn my head while listening.
Every so often I do hear the creaking of the metal headband but less of an issue once it settles more firmly.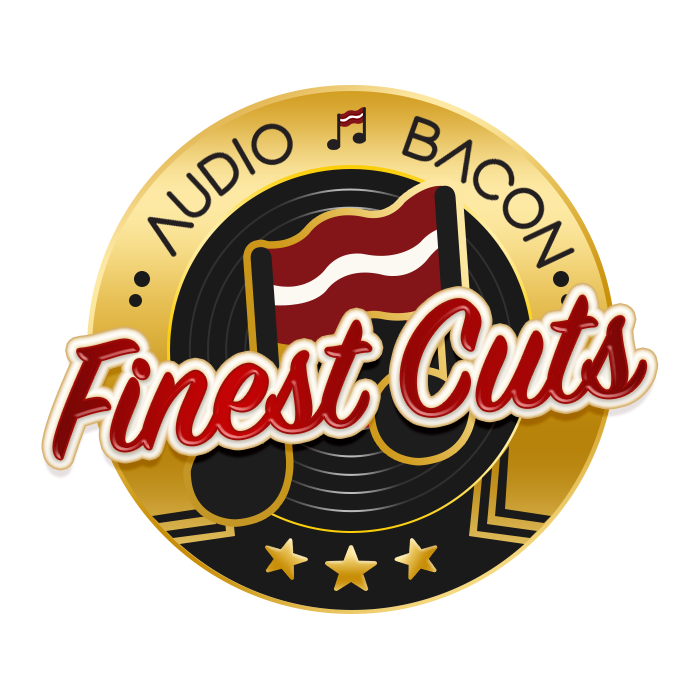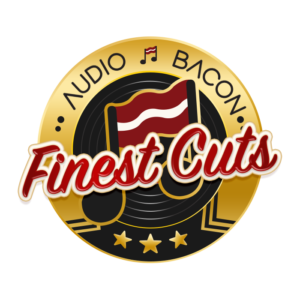 Fostex vs Meze Raw Notes
Roses – The Chainsmokers

Meze

Smooth, more energy, more fun, bass hits much harder than the TH-900, more heft

TH-900

Much larger soundstage, much better separation, not congested, more detailed, tighter bass.
TH-900 less clamping pressure and more comfortable. A little too lean for my tastes.
More air, more separation

Winner

: Meze – Overall I still enjoyed the Meze over the Fostex for this song.

Seis – Marta Gomez

Meze

Doesn't have that holographic sound, flatter. Not as dynamic.
The TH-900 has much better texturing, separation, and energy.

TH-900

Very clear sound. Pristine. Vocals are rounded, instruments are delicate, wonderfully separated. Bigger sound. Shine.
Meze sounds like congested in comparison.

Winner

: Fostex – No competition here.

Baghdad – Jesse Cook

Meze

Not as dynamic, doesn't have that realistic smack and visceral impact.
The tone is still very natural.

TH-900

Sounds amazing. Drums sound so realistic. Spacious. Much blacker background. Just has more air than the Meze.
The TH900 just has a more "you're there" sound. Lots of holographic space for sound to travel. Amazing separation.

Winner:

Fostex – Much better realistic and energy

Cannonball – Keiza

Meze

Although not as spacious, I prefer the vocals with the Meze. Doesn't have as much energy up top but it works.
Vocals more seductive/lush.

TH-900

borderline too harsh. Meze sounds more cohesive and natural but much greyer background.
You get more real, rounded vocals, more detail, but not smooth/warm. Voices sound more detailed but unnatural.
Too bright.

Winner:

Meze – Much more enjoyable

Somebody That I Used to Know – Goyte

Meze

I prefer the vocal presentation but it loses on all other fronts. Loose bass…but adds to the fun.

TH900

Amazing separation, holographic sound, dynamics. more 3D objects. More pristine.

Winner:

Fostex

Dollhouse – Melanie Martinez

Meze

Lacks a bit of shine on the upper range
Great sounding overall, smoother than the TH-900

TH-900

Much leaner sound, tight bass, a little harsh. Prefer the Meze.
More detail in voice. Almost unbearable on the TH-900.

Winner:

Meze

Teardrops on my Guitar – Taylor Swift

Meze 99

You still get a sense of space, room reflections, warm atmosphere
Vocals are so nice, flatter but it sounds good. Not as good on separation. just more fun.

TH-900

Quite honestly I prefer the Meze over the TH-900. Doesn't have the micro-details and lifelike clarity, but it has a more welcoming presentation.
TH-900 comes off a bit harsh.
Amazing separation, lots of air, lots of detail, black background, more more holographic, but a bit metallic, vocals don't sound natural, metallic tinge.

Winner:

Meze

Violin concerto No.1 in A minor – Joshua Bell

Meze

Lacks a bit of texture, but correct tone
Still very energetic, deep, and musical
Tiny nuances still show through
That warm atmosphere gives a tube-ish sound.
Very MUSICAL. Great bass.

TH-900

More pristine sound, more texture, better highs.
More dynamic, more sparkle, more spacious. You're just going to have more fun with the Meze 99.

Winner:

Meze