Listening Notes
I know I'm going to sound like a broken record, but the impact of these interconnects was very apparent.  It's also very Synergistic Research.  The themes we've been noticing – the detail & resolution, sheer blackness on the noise floor, enveloping atmospherics, while maintaining its musicality continue to ring true.
With the full loom of signal path cables, you feel as if you're immersed into the orchestra pit.  You feel like you're front row and center when in Sara Bareilles' performance of 'Yellow Brick Road.'  The loom really shines in bringing out all of Sara's raw emotions, the reverbing linger in the way she holds the piano notes and the hallowing silence of the Variety Playhouse.  Listening to the way the system performed really brought me back to memories of seeing Sara Bareilles 10 plus years ago when she just an up and coming, trying to make it artist playing a residency at the Hotel Cafe in Hollywood, CA.
We're huge fans of Marian Hill here at Audio Bacon and have been looking forward to her new album for a while.  There's a couple of great tracks and 'Go Quietly' is a fun one.  Marian Hill always brings a fun combo of deep tight bass, beautiful vocals, fun electronic effects, and good atmospherics.  The electronic organ not only wraps around wide but almost around your head while showing off an incredible sense of dimension.  About 1:50 or so into the track, there's this cups popping type effect that really shows off the dynamic speed and depth of the system.
In our case, these pops spring at you from the very deepest part of the soundstage towards you and bounce back like a snapping bungee.  A couple of times during the song, the music will suddenly drop silent and really test the noise floor.  In this case, the Synergistic Research full loom went so black so fast that it almost creates a bit of a vortex suck and pull you forward just a tad. While the system showed off Sara Bareilles' power and rawness in the previous track, Samantha Gongol vocals are silky, smooth, and seductive with very nice separation from everything going on behind it.  I'm not sure if any other set of cables would bring us back to that feeling of seeing them live like these have.
The full loom really captures the intimacy of Eric Clapton's 2nd take of 'My Father's Eyes' from his Remastered Unplugged album.  Eric's vocals are silky smooth, but at the same time detailed.  You can really feel the nuances of his vocal cords as he calls out his father's eyes.  Again, we feel we're in the very front row of the performance.
The guitars are well imaged and separated to the very edges of my walls.  The elevation of the percussionist and the natural energy that rolls off the cymbals.  The keyboards that come in later stretches the stage even further apart with its own distinct location beyond the boundaries of the room.  I can't speak enough to the precision of location and depth– not just the natural curvature in the placement of the band, but to be able to both discern the harmonizing backup vocals and their respective placements… it's incredible.
Right now, the electric guitar on Stevie Ray Vaughn's 'Tin Pan Alley' is just lush with seductiveness, you can really pick out the details on the decays of his rifts.  It's almost as if you're sitting two feet away from him watching and feeling the individual picks on the strings of his guitar.
The interconnects and speaker cables really brought out the deep rumbles of the bassist while maintaining clear focus.  Listening to how the cymbals chiming through the heavy rumble of the bass, and the palpable contact of the drumstick with the stick of the drums really show off the tactility, dynamics, and separation brought out by the Excite series of audio cables.
Phoebe Killdeer's 'He's Late' track is one of my favorite tracks to listen to for a sense of space.  From the very first moments, the raindrops in the back really test how well your system reveals layers of depth.  Sometimes, there's not much at all, sometimes they're very far back but all in a single layer.  With the Synergistic Research cables, we get multiple layers in varying depth going back about two feet behind my walls giving a sense of distance.
When the instruments come on, their impact and carry seem to push the outer boundaries of my side walls by at least three feet; giving an eerie effect to it all.  Then at about two and a half minutes into the track, all of this is combined with vocals hitting dead center & forward while a howling whistle comes from a height.  And that's when you realize, "Wow, these cables just bought me a bigger house!"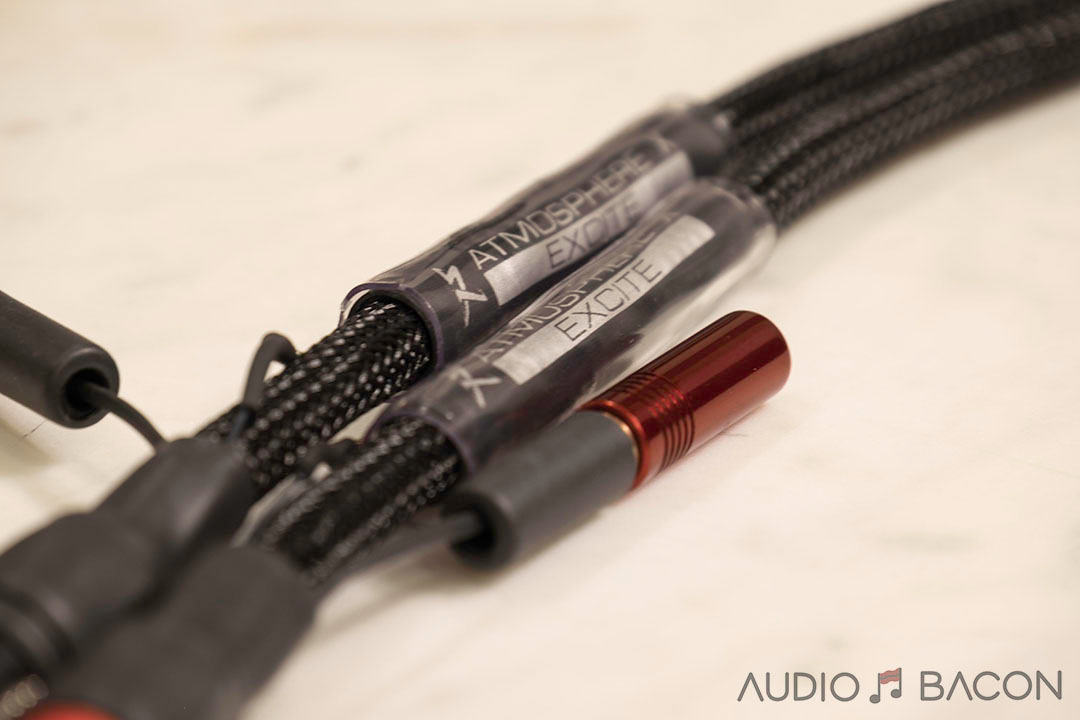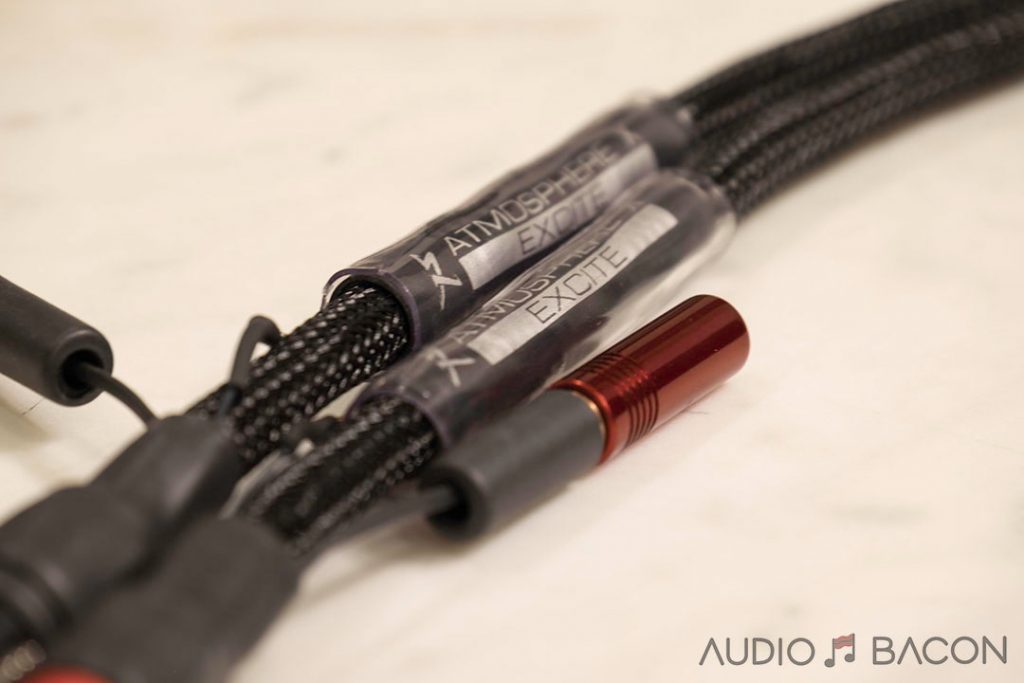 Finishing Commentary
We sit here thinking about how to sum up the loom of Synergistic Research's audio cables. These are not polite and controlled cables.  They are not cables that romanticize and smother you with warmth or cover up detail. The Synergistic Research set of cables are expansive in all three dimensions, revealing with resolution and raw details, incredibly quiet in its noise floor with a lot of bass extension in treble energy.  Sometimes describing these characteristics can imply that the system is bright, sterile, dry, and even a bit artificial.  But where we were truly impressed is their ability to maintain a sense of musicality, immersive liveliness, and natural energy.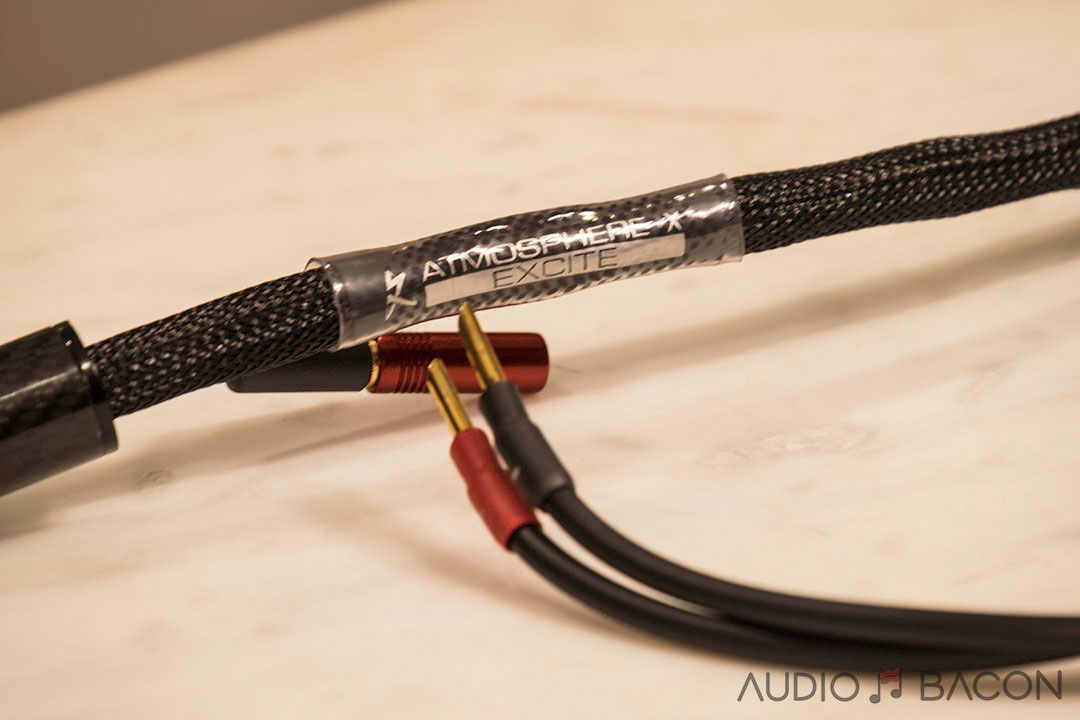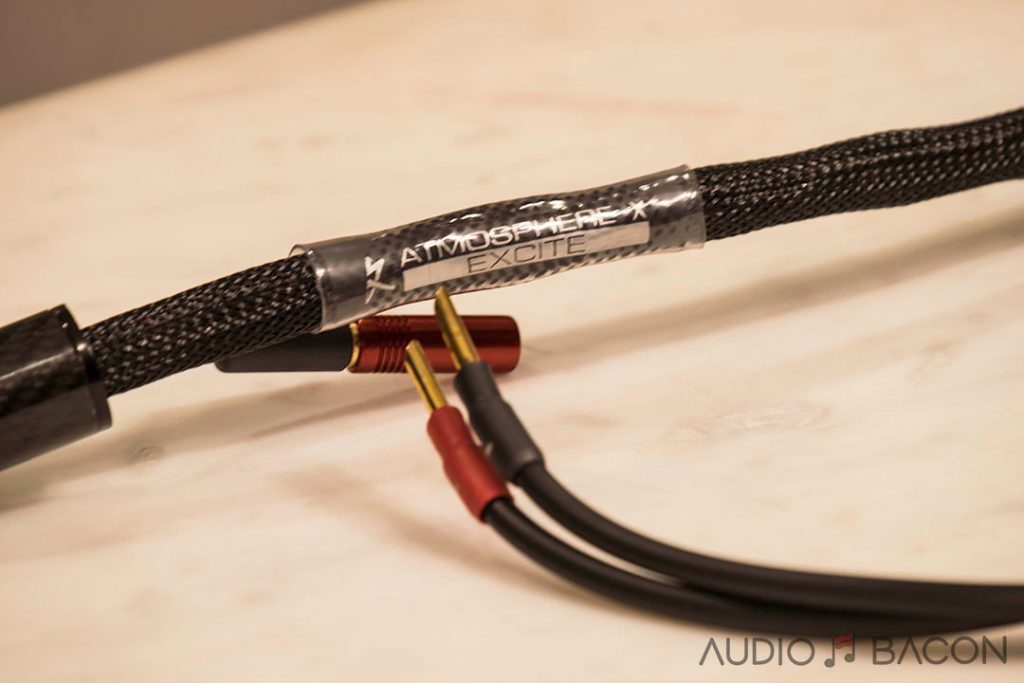 As a whole, we started out with this Synergistic Research Full Loom journey with a lot of curiosity and some skepticism.  They're a bit non-traditional in their approach and guarded in the details of their science.  With an open ear, we've discovered the layers to their products and unraveled how their products work together.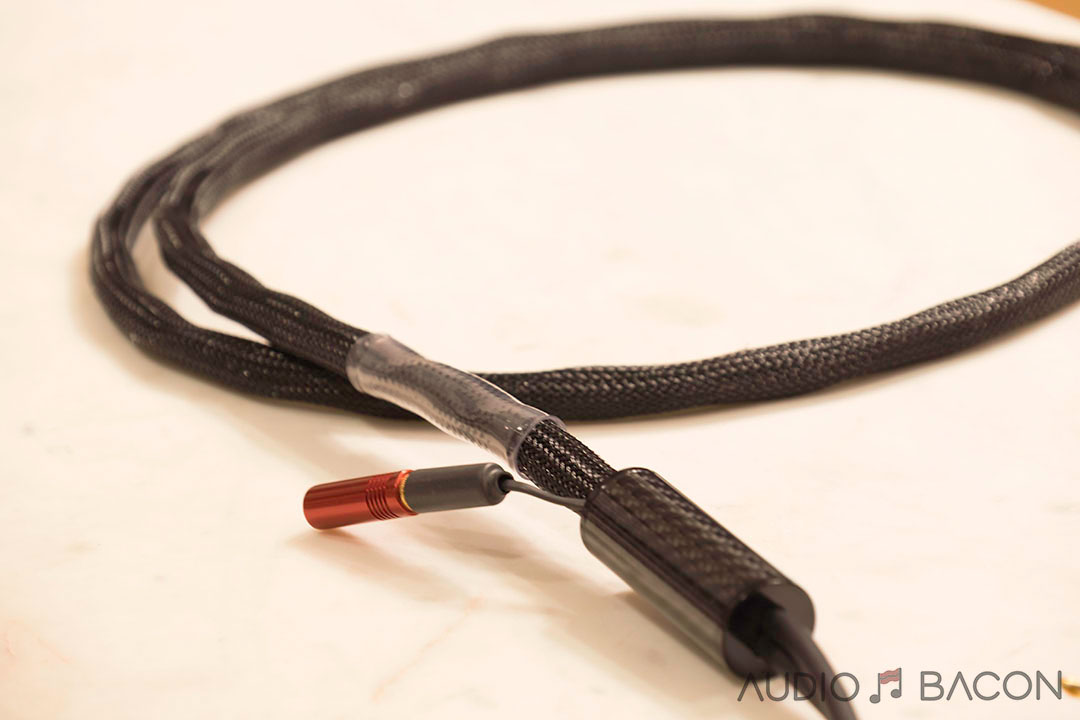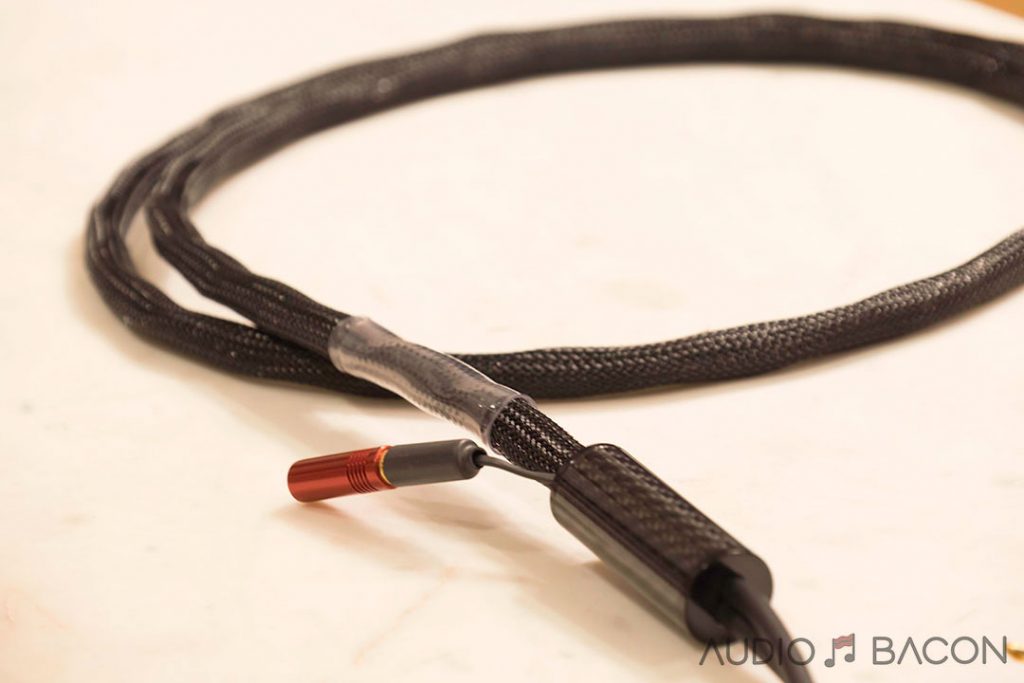 Individually, Synergistic Research's products are pretty revealing and darn good– but that could also shed some light on the weaknesses of a system.  However, as you continue to build upon their products into looms and sets, it's clear you begin to get even greater gains from everything work as a set.  We could debate whether that's a blessing (for performance) or a curse (for your wallet). But what's painfully obvious at the end of this journey is how damn good their products are, and how Synergistic Research has upped our system on so many levels.
Check out the photos from our Synergistic Research factory tour!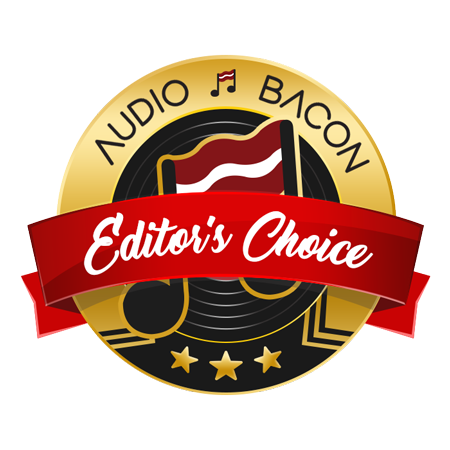 Pricing:
Synergistic Research Excite RCA – $2,250/m
Synergistic Research Excite XLR – $2,650/m
Synergistic Research Excite Speaker cables – $3,495/8ft
Synergistic Research UEF Tranquility Base – $2,250, $3,250 for the XL.
Want to know what's SIZZLIN'? Follow Audio Bacon on Facebook!