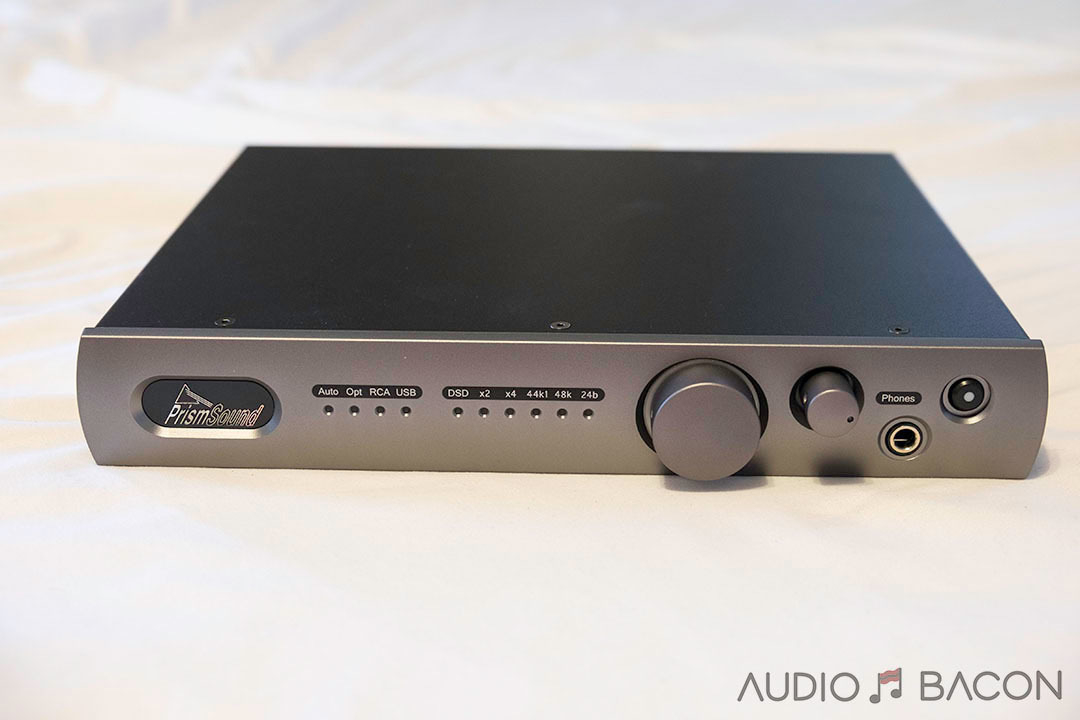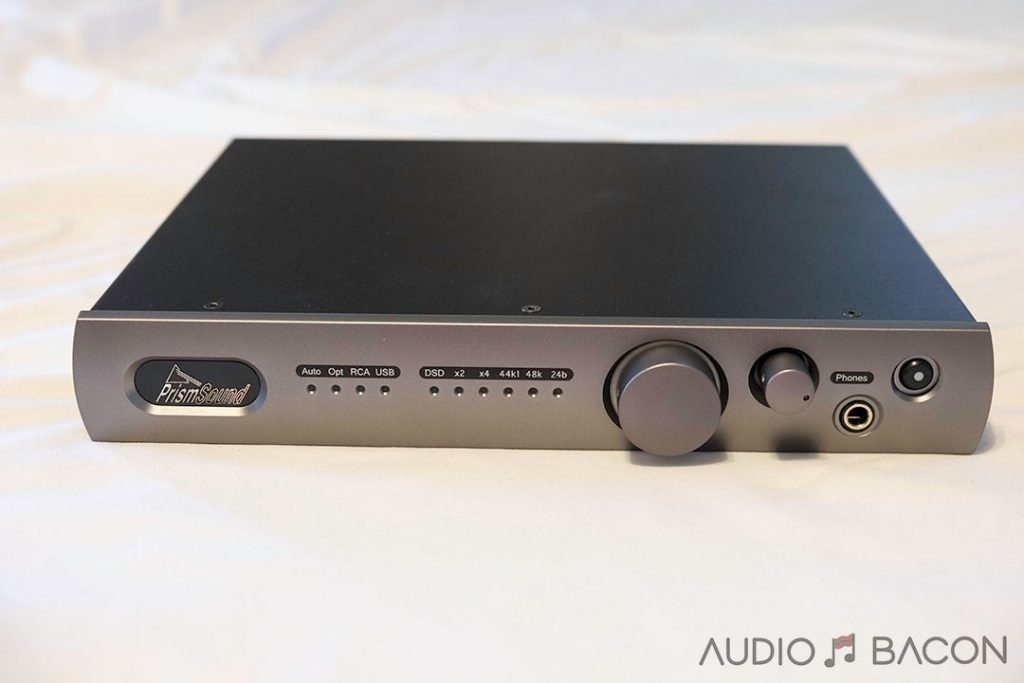 Audio Bacon's review queue is always growing. Sometimes we just have a few hours or days with a product. Quick Bits are meant to give our readers a concise overview of a product. We'll let the photos speak on the superficial, features, inputs/outputs, etc. We'll most likely skip all the technicals and get straight what's most important – how it sounds.
The Prism Sound CALLIA is a DAC and preamplifier. It also has a built-in headphone amplifier with its own volume knob.
44.1kHz to 384kHz
DSD64 or DSD128
Low impedance headphone output (adjustable via dip switches).
Price: $2,750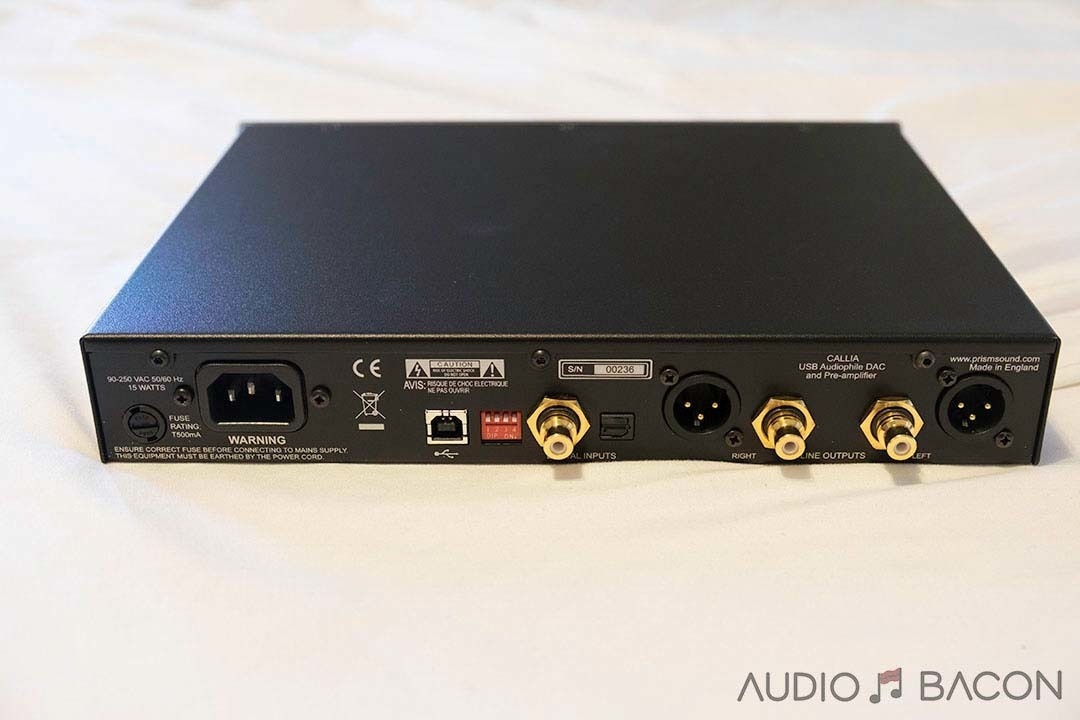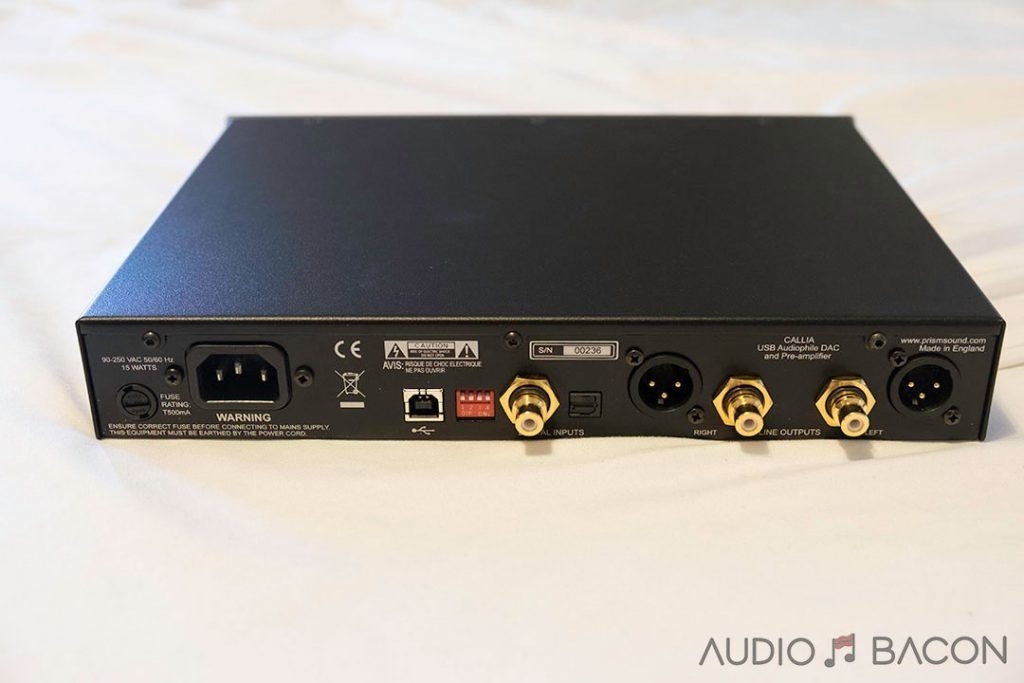 Equipment
Chord Blu Mk.2 M Scaler
Zenwave Furutech DPS-4 power cord
ATC SCM7 speakers
JL Audio F110 V2 subwoofer
Innuos Zenith SE music server
Roon – Works out of the box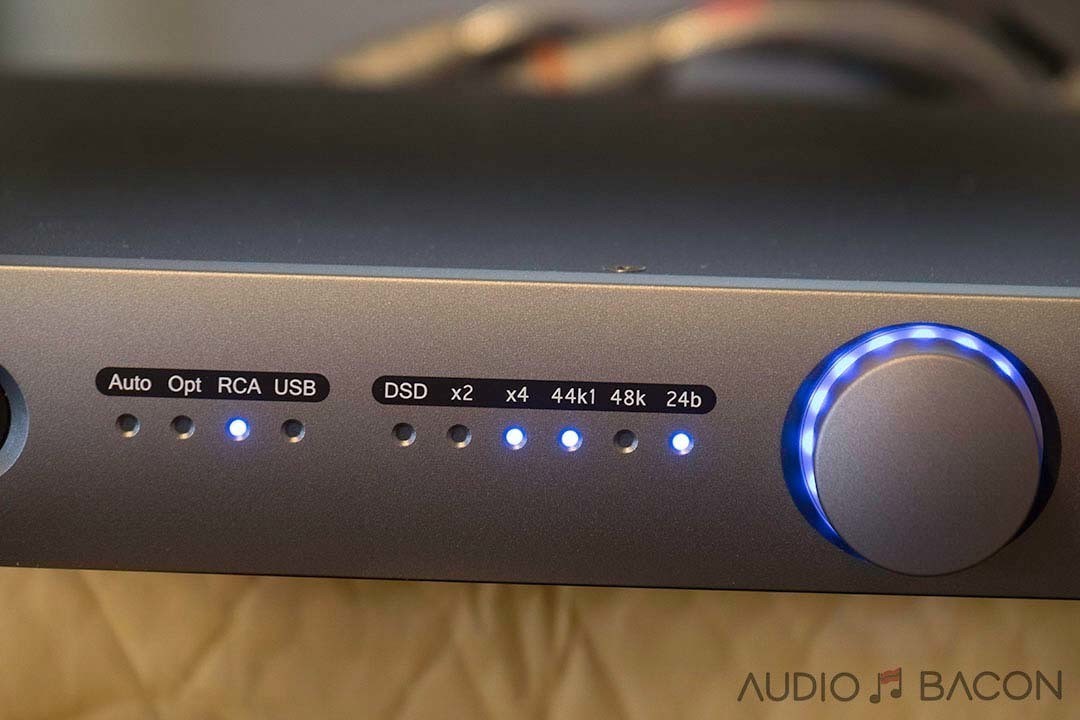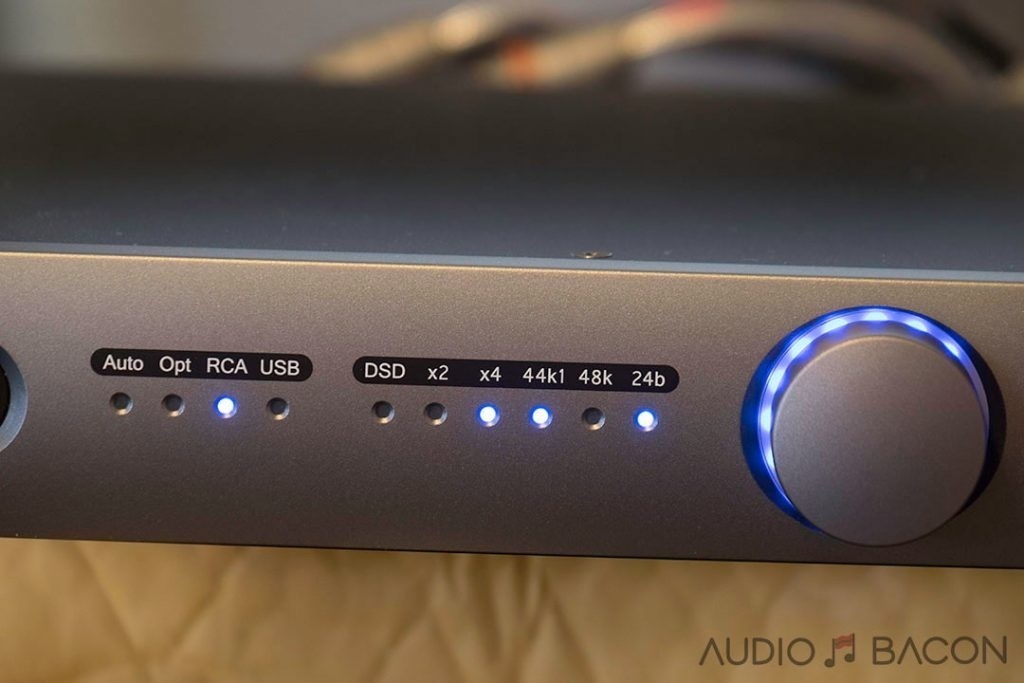 Sound
Tonally more on the leaner, thinner, and drier side of the spectrum, which imparts transparency, detail, and spaciousness.
Articulation is quick and crispy with an undeniable clarity.
More energetic overtones with plenty of sparkles and sizzle up top. Cymbals have a nice shine.
High resolution. Textural cues trade body for resolution and delineation of lines.
An incredibly wide soundstage and large image.
Vocal recordings are very detailed and have plenty of surrounding air.
Tonally shifted towards the higher frequencies of the spectrum. Bass doesn't quite have that low-end grunt or weight but is very well-resolved.
with Chord Blu Mk.2 input (RCA coaxial)

More fleshed out and consolidated. Much more focused. In comparison to straight USB from the Innuos server, the central image is much less "diffused."
More aural contrast, especially on the low end. Bass lines and plucks have more thump and weight.
Overall more textured and solid sonic landscape.
Much smoother mids. No signs of grain.
Ever so slightly warmer.
Improved phase timing and timbre
Coats the sound with more liquidity
Quieter and more nuanced in the lower level details.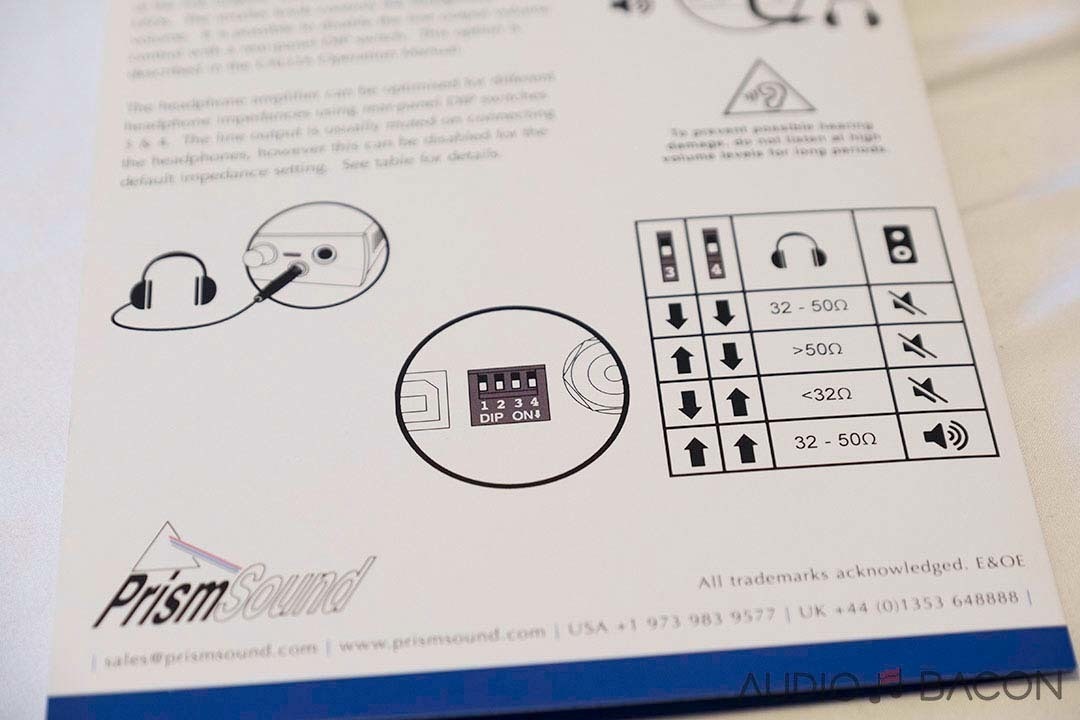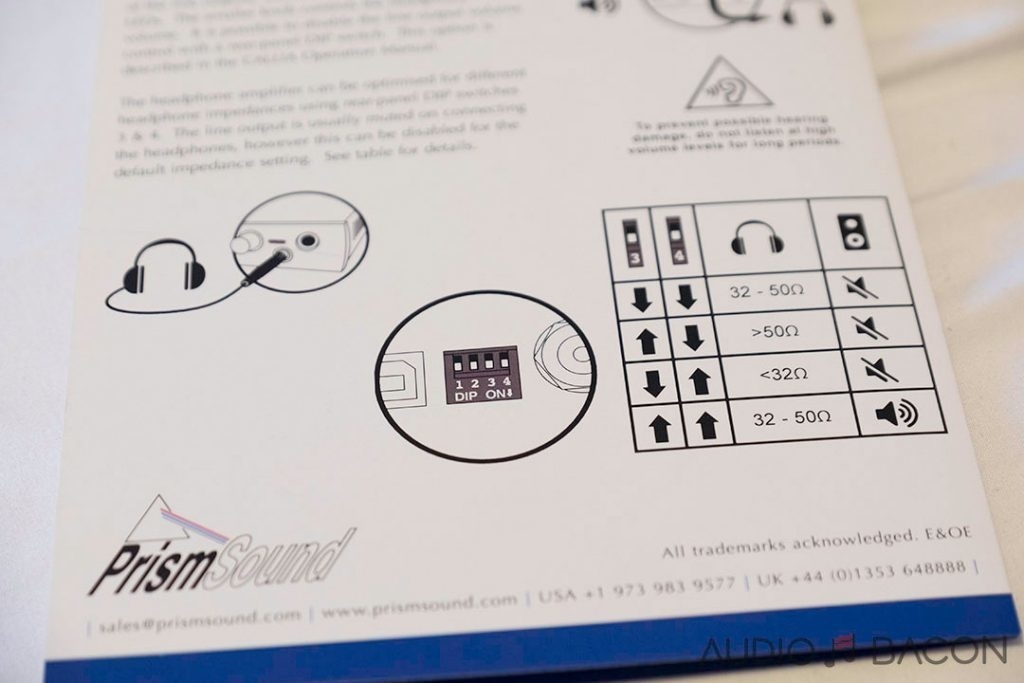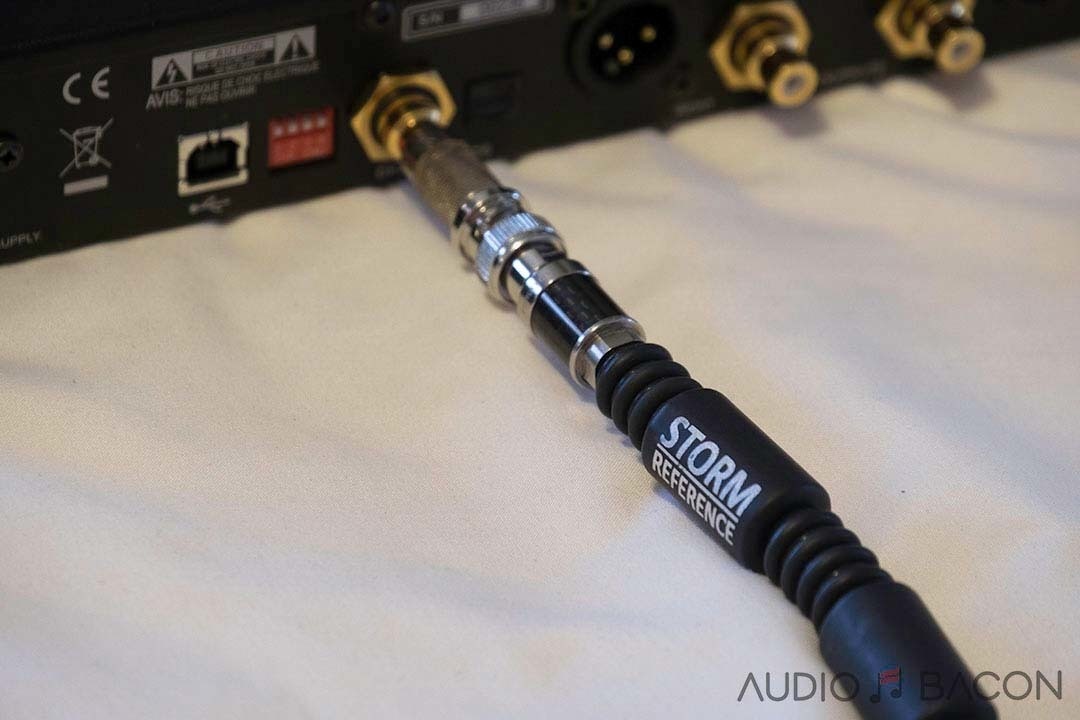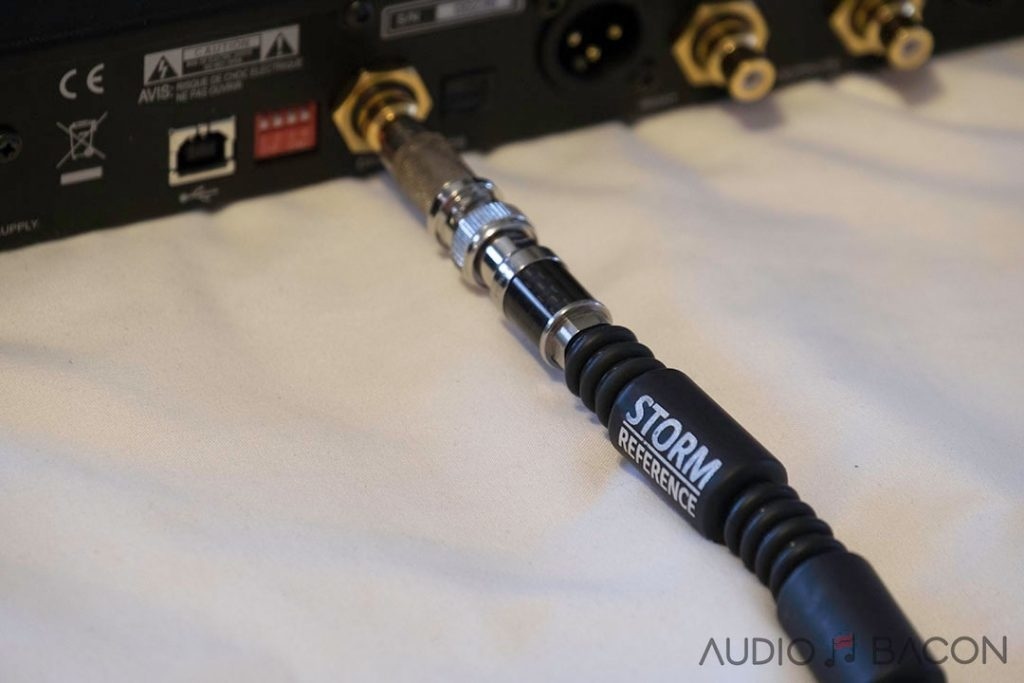 Final Thoughts
Drives most headphones very well.
Wish there were a remote. It's been a while since I had to turn a knob from my listening position.
More tonal density is provided when fed from a Chord Blu Mk.2. Scales very well with better sources. Current CALLIA owners will find the new Chord M Scaler to be a very worthy addition to their system.
Those looking for something warmer and richer sound will have to look elsewhere.
Those looking for a transparent, resolving, and energetic sound, the CALLIA might your ticket.