ESSENTIAL ADDS MQA TO SMARTPHONE
Latest software update brings MQA music to Essential Phone
London, 7 June 2018 – Essential Products, founded by Android co-founder Andy Rubin, has partnered with MQA to deliver MQA studio quality sound to the Essential Phone.  This boost to the handset's audio capabilities comes as part of Essential's commitment to deliver new software features and updates to its community.  Essential customers will be able to stream MQA music via global music and entertainment platform, TIDAL, by downloading the Android app from Google Play. TIDAL is constantly adding more master-quality music, allowing fans to hear the sound of the original recording.
Mike Jbara, MQA's CEO stated, "This partnership sees MQA working with a truly innovative tech team.  Our goal is to deliver the best audio quality to as many music fans as possible, and this collaboration with Essential represents a further step towards this ambition."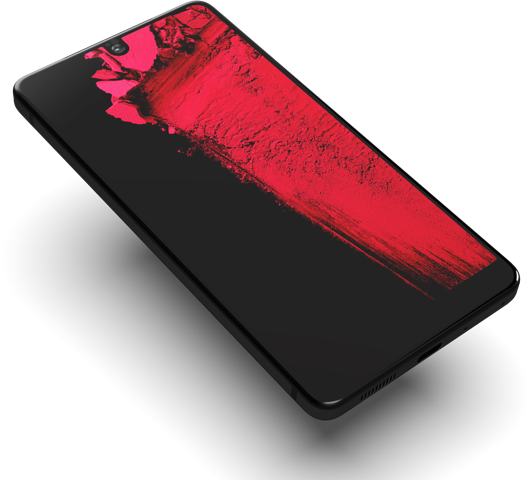 TIDAL Chief Operating Officer Lior Tibon said, "TIDAL is proud to partner with a company that values superior sound quality.  We strive to provide fans with elevated listening experiences, and our partnership with Essential illustrates how we're committed to this mission."
Per IFPI's recent Music Consumer Insight Report "Connecting With Music", 90% of paid audio streamers use a smartphone for music listening.

About MQA
Using pioneering scientific research into how people hear, the MQA team has created a technology that captures the sound of the original studio performance. The master MQA file is fully authenticated and is small enough to stream, while also being backward compatible, so you can play MQA music on any device. MQA's award-winning technology is licensed by labels, music services and hardware manufacturers worldwide and is certified by the RIAA. MQA is a UK-based private company.
For more information visit www.mqa.co.uk
Follow MQA on: Facebook  Twitter  You Tube
About TIDAL
TIDAL is a global, experiential, entertainment platform built for fans, directly from artists around the world. TIDAL members enjoy exclusively curated content that directly connect artists with their fans in multiple ways. The service offers high-fidelity, CD sound quality music, high resolution video, an opportunity to discover new artists via TIDAL Rising and unique experiences via TIDAL X. TIDAL is available in more than 52 countries, with more than a 54 million song catalog and more than 216,000 high quality videos.
For more information, please visit  www.tidal.com.
Follow TIDAL on: http://facebook.com/tidal, http://twitter.com/tidal and https://instagram.com/tidal/