3rd February 2020, Kent, England: Chord Electronics has introduced its ground-breaking next-generation ULTIMA amplifier topology to (full-size) stereo for the first time, with the introduction of two new power amplifiers, the ULTIMA 5 and ULTIMA 6. The amplifiers will make their world debut at the UK's biggest show, The Bristol Hi-Fi Show, on February 21st.
The new models, which benefit from John Franks' ground-breaking dual-feed-forward amplifier topology, directly replace their predecessors: ULTIMA 5 (300 watts) will replace the legendary SPM 1200 MK II (widely considered to be the definitive Chord Electronics amplifier), with the ULTIMA 6 (180 watts) replacing the SPM 1050 MK II.
The newcomers progress the gradual roll-out of Chord Electronics' 30-years-in-the-making ULTIMA topology, which was first introduced in the Etude power amp, the flagship ULTIMA mono power amplifier and subsequent ULTIMA 2 and ULTIMA 3 monoblock power amps.
ULTIMA 5 and 6 share the same DNA as the flagship and reference-level monos, yet benefit from greater practicality and affordability, due to differing power outputs.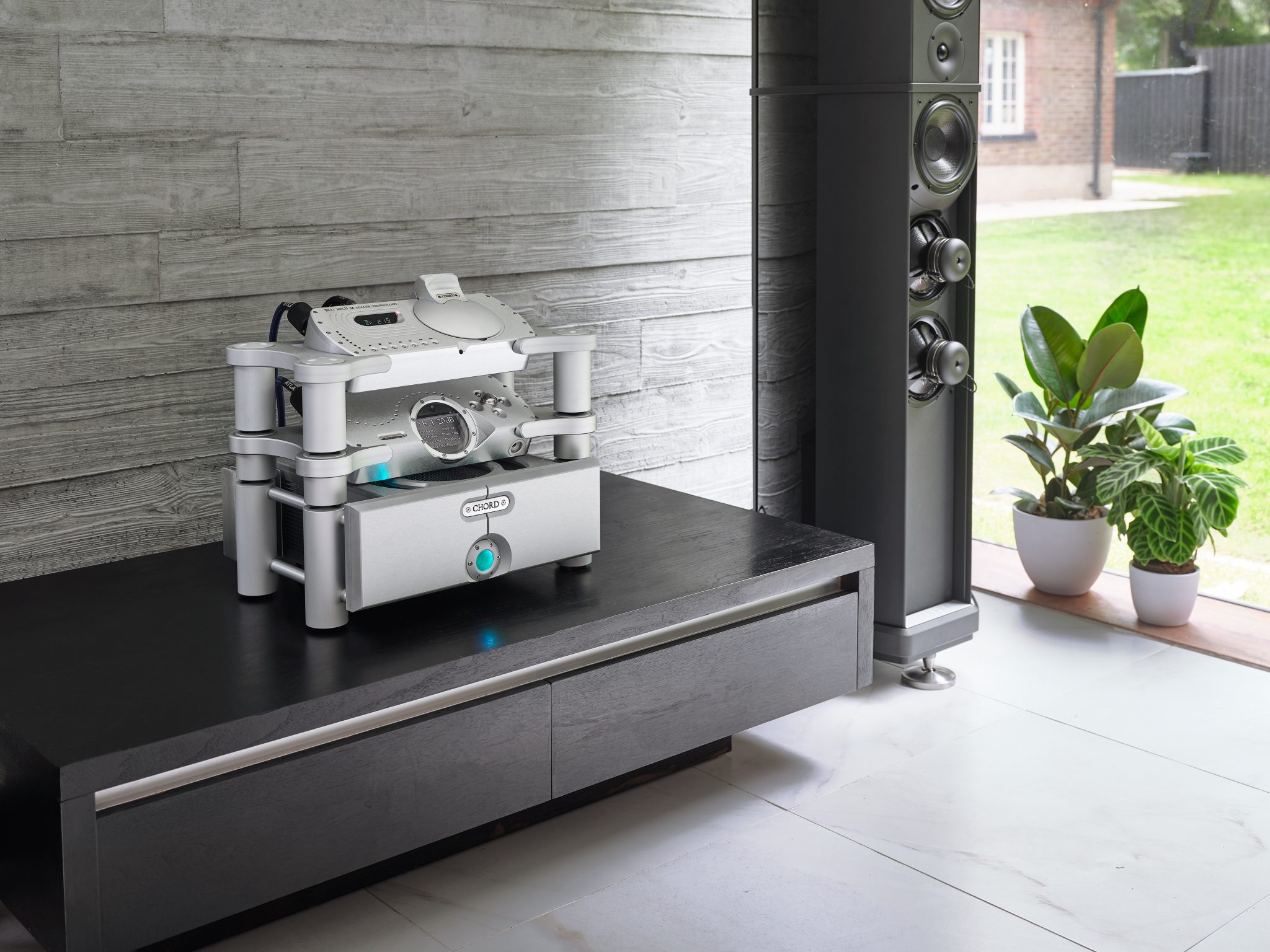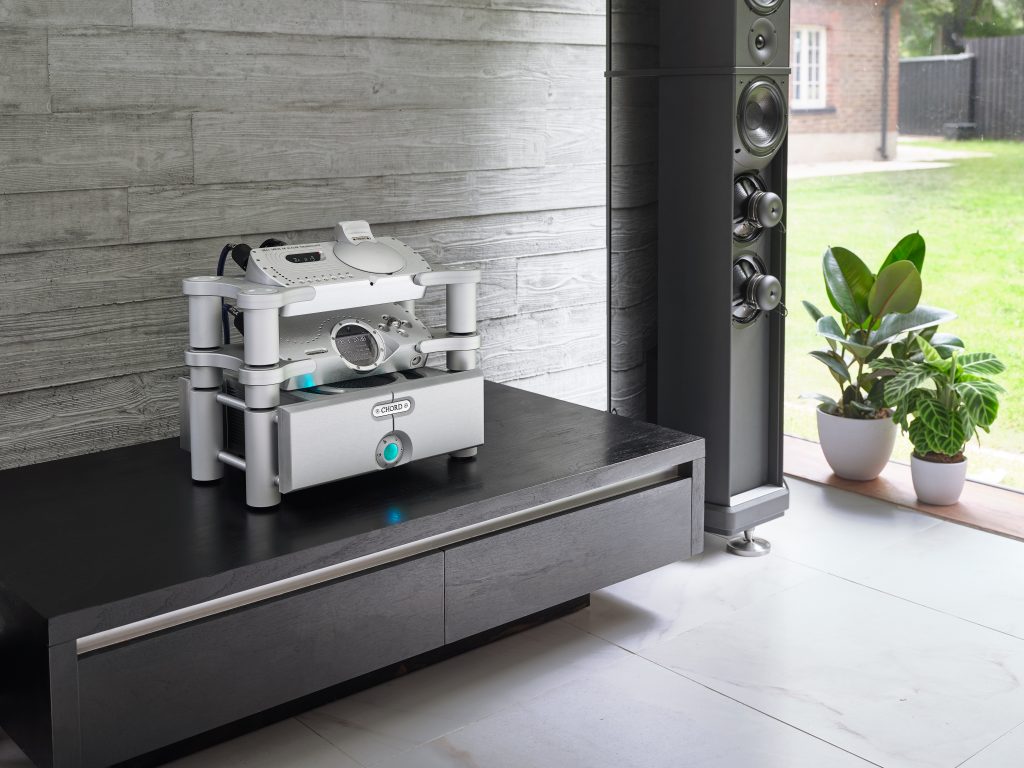 Chord Electronics' ULTIMAte Performance 
The ULTIMA topology is supremely fast and powerful, with an extraordinarily high peak output current (the speed at which dynamic peaks can be delivered), bringing astonishing dynamics, timing accuracy and, as a result, unrivalled musicality.
ULTIMA amplifiers are state-of-the-art designs featuring John Franks' first all-new circuit design in three decades. The technology draws on the company's three decades of research, design and engineering in Great Britain.
The ULTIMA amplifiers have been engineered for the very finest hi-fi systems, those which by their very nature, have the most demanding and difficult-to-drive speakers. ULTIMA is the ultimate expression of the finest high-performance, ultra-fast, high-power amplifier technology available today.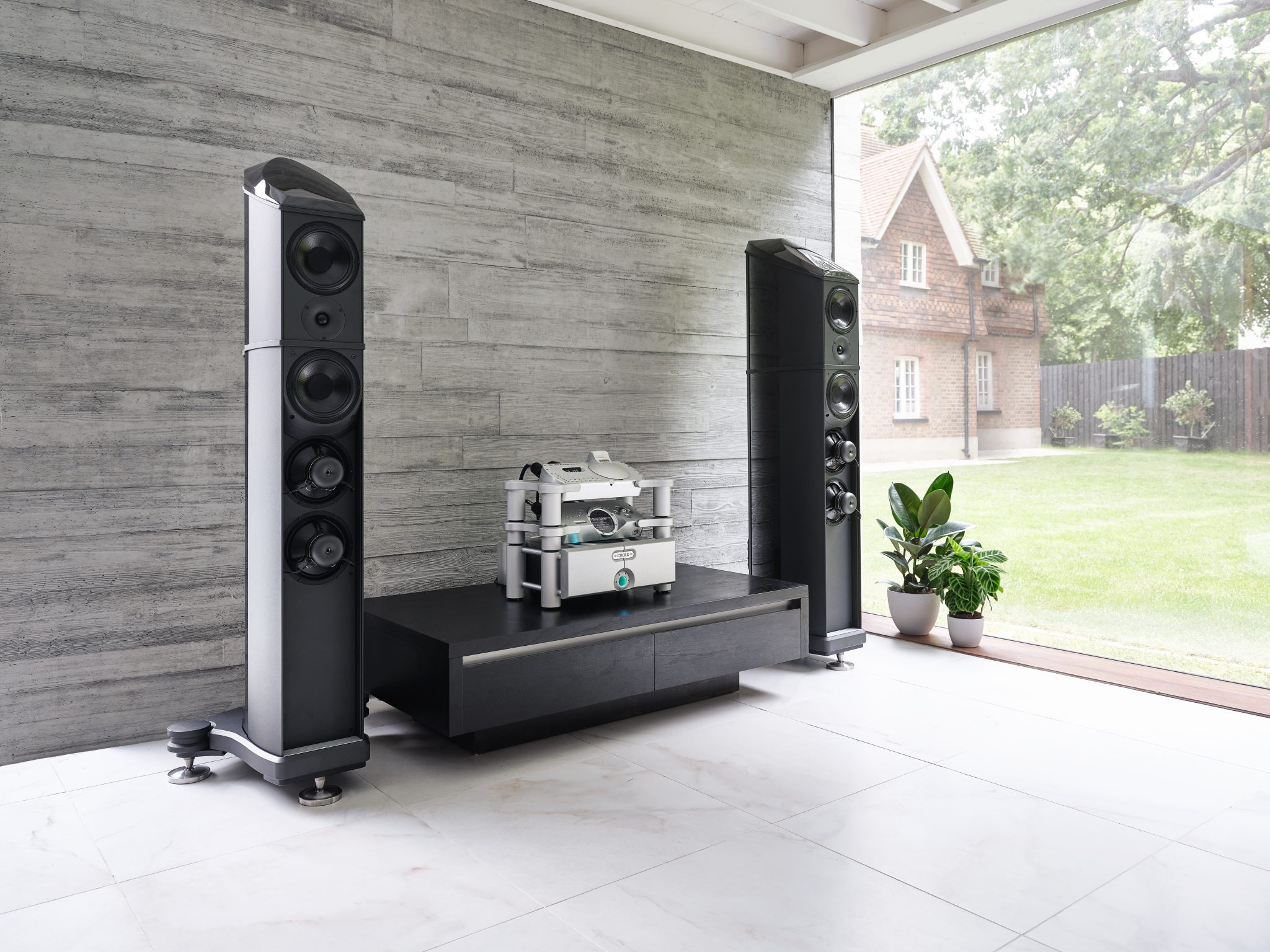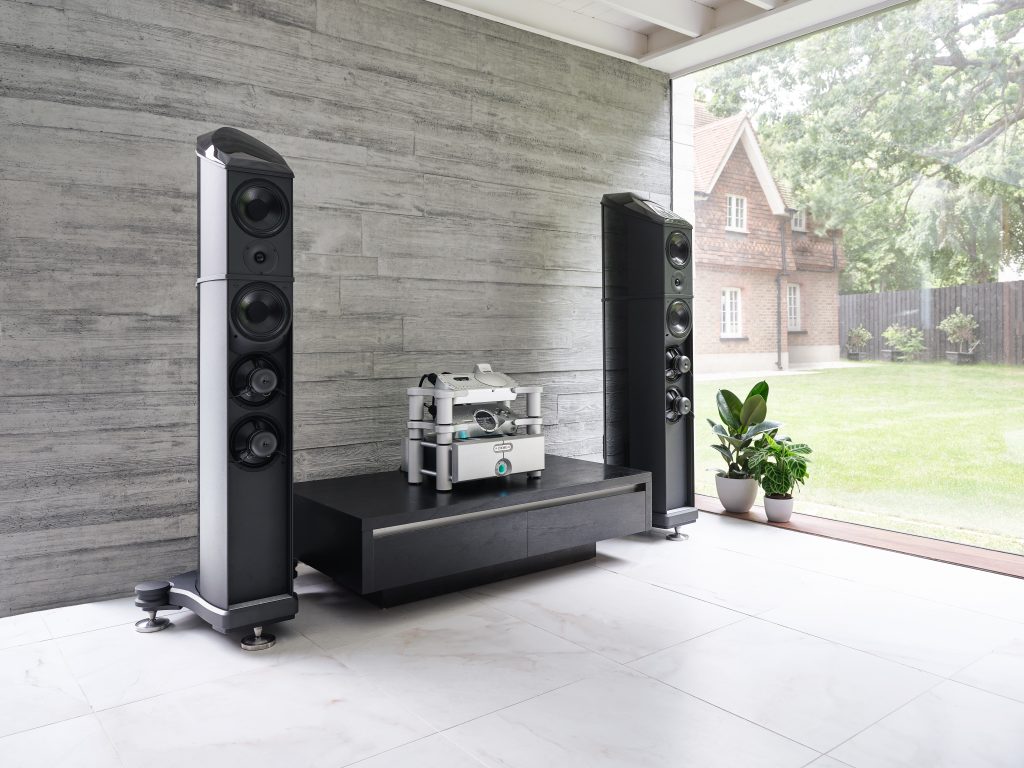 ULTIMA Technology Background
ULTIMA's technology is based on a technical paper by Dr. Malcolm J. Hawksford (emeritus Professor at Essex University) which was taken up and refined by Bob Cordell of Bell Labs. Chord Electronics' owner and Chief Designer, John Franks, then took the theory and developed it to a much higher level; a progression of Cordell's advanced dual-feed-forward error-correction topology incorporating Franks' own advanced concepts in ultra-high-frequency power supplies. The nested feed-forward and global feedback allowed for Chord Electronics' custom-designed dual silicon die MOSFET output transistors to perform uniquely, setting new standards for performance.
The ULTIMA 5 has an incredible 64 (32 in ULTIMA 6) proprietary MOSFET power devices which demand the most advanced and refined drive circuitry, suitably devoid of sound-degrading components. The drive circuitry features an ultra-low-distortion, high-voltage amplifier operating at very high speed: 300 volts per microsecond and benefits from advanced feed-forward and feedback compensation techniques.
Chord Electronics' TO3-style dual-die lateral-matched MOSFETs are continuously monitored with output stage error-correction circuitry and feature fully balanced input circuitry with DC-tracking servos and full temperature compensation. ULTIMA is a truly unprecedented amplifier topology with exceptional performance and is one of the most advanced amplifier technologies in the world.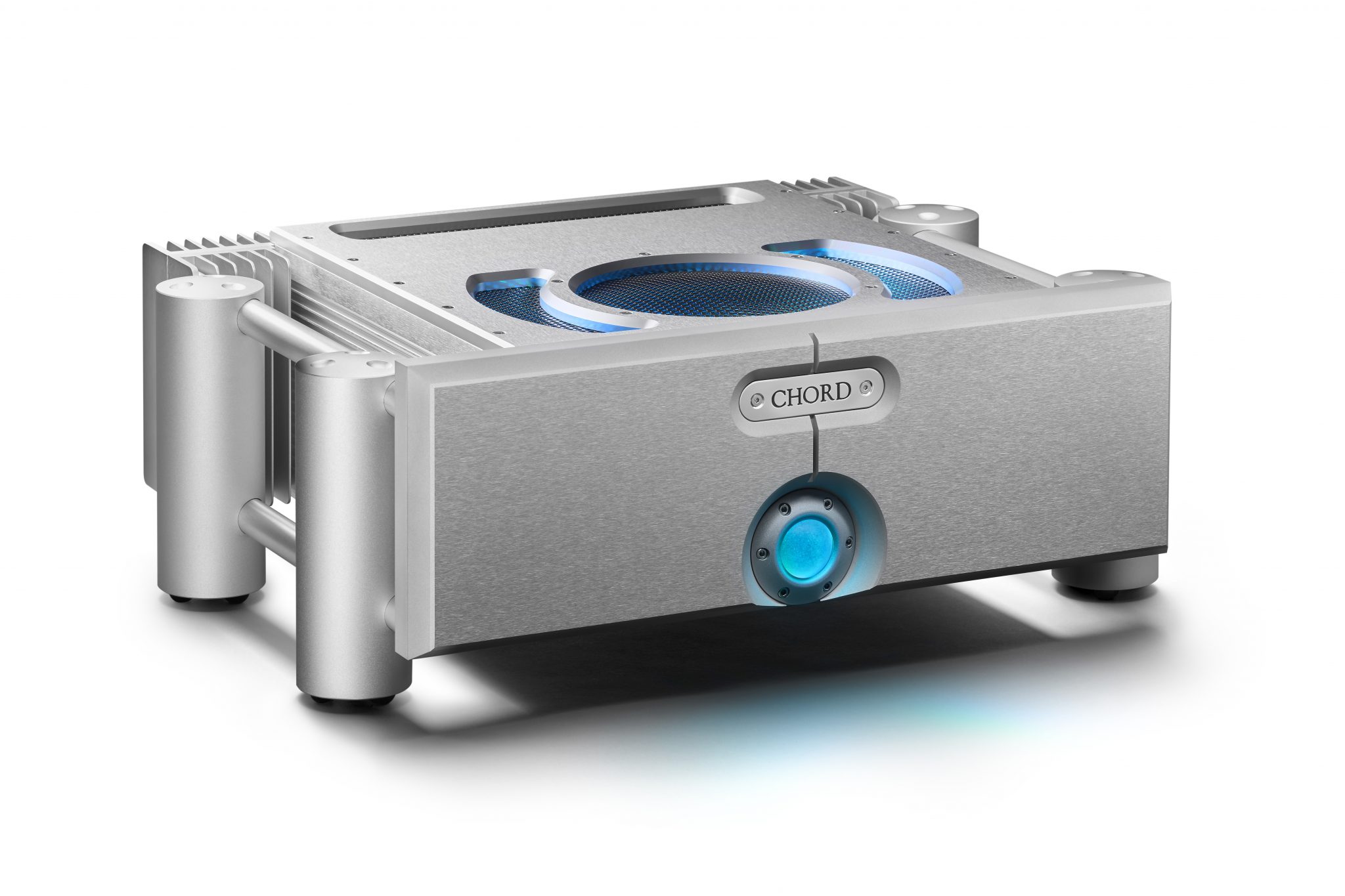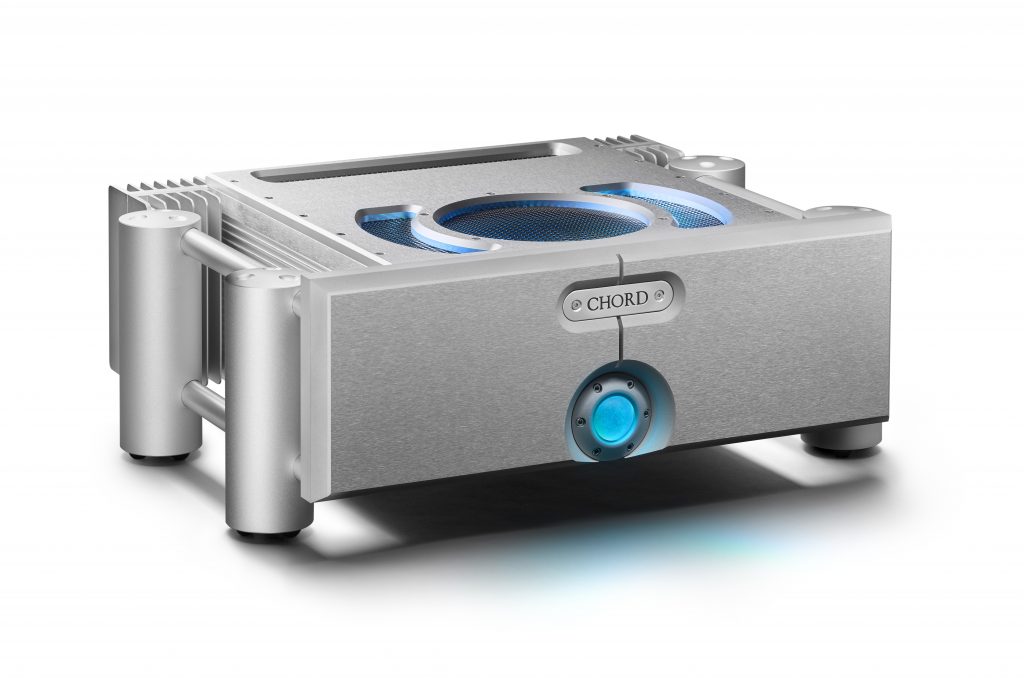 ULTIMA design aesthetic
All ULTIMA amplifiers benefit from a redesigned fascia featuring John Franks' latest aesthetic. The precision CNC-machined fascia is made from aircraft-grade aluminium and features a reassuringly solid 28-mm thick front panel, enhanced by a recessed spherical polycarbonate power button that illuminates for standby and operation modes; a discreet, hidden front panel switch, located in the vertical split line, enables dimmable lighting.
Chord Electronics' renowned aircraft-grade solid aluminium casework offers a reassuringly high-end and entirely non-resonant enclosure for the electronics. The casework is neatly complemented by the unique and stackable Integra Leg system (in Jett Black, Argent Silver or Nickel finishes) which offers both striking visuals and the ability to stack with various other full-size Chord Electronics products, as well as the Choral range units, such as the DAVE DAC/preamp and BLU MKII CD/digital transport, when using the dedicated Choral Ensemble stand. The amplifiers can also be specified with a highly polished black acrylic side block option.
The amplifiers' rear panels contain both balanced and unbalanced connections, high-quality loudspeaker terminals, a 12 V trigger and a C-19-type IEC.
Each amplifier is painstakingly hand-built at the riverside Kent factory, The Pumphouse, over a period of several days, with each build overseen by a dedicated engineer.
Price and Availability
ULTIMA 5 £9,250; ULTIMA 6 £5,995 both are available now