Many audiophiles throw their equipment and speakers on expensive racks, Swedish butcher blocks, and spikes assuming "it's better than nothing." But is it? 
You've probably seen this demo from IsoAcoustics:
Having purchased the IsoAcoustics Aperta myself, I could vouch for its performance. Without the Aperta, the sound was muddied and flat. I also purchased one for my subwoofer and it worked miracles in regards to bass definition. Both are very affordable as well.
In general, vibrations are just bad for audio. Better dampening gets us to a steady state quicker. This is especially the case for turntables.
But what if these components weren't even voiced or designed with a specific type of isolation – or none at all? Unless the speaker and electronics designers tell us themselves, there's no way to know. I know for a fact some don't use any isolation at all while designing their products.
So does that mean we're mucking with the sound when we throw foam balls under them?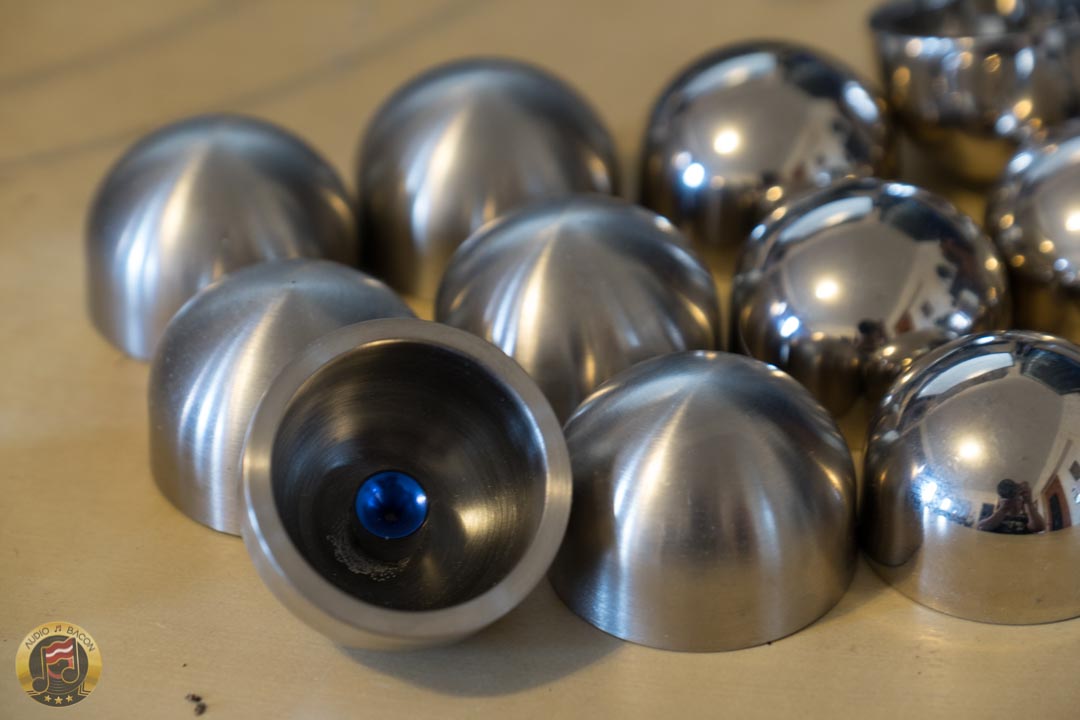 The Setup
I was bored a few months ago and wanted to experiment a bit with effects of isolation of the Chord TToby stereo amplifier.
I had a bag of random isolation products of varied designs and materials.
Gingko Mini-ARCH – 12 pieces for $299.00
SVS SoundPath Subwoofer Isolation – $49.00 for a 4-pack
Symposium Svelte Shelf – $349.00 for a 12″ x 14″
Synergistic Research MiG 2.0 – $249.00 for a set of 3
Synergistic Research MiG 1.0 – $150.00 for a set of 3
Solid Tech Discs of Silence – $350.00 for a set of 4
A bag of Flaming Hot and California Pistachios
The Experiment
The following impressions were compared vs a naked desk with no isolation.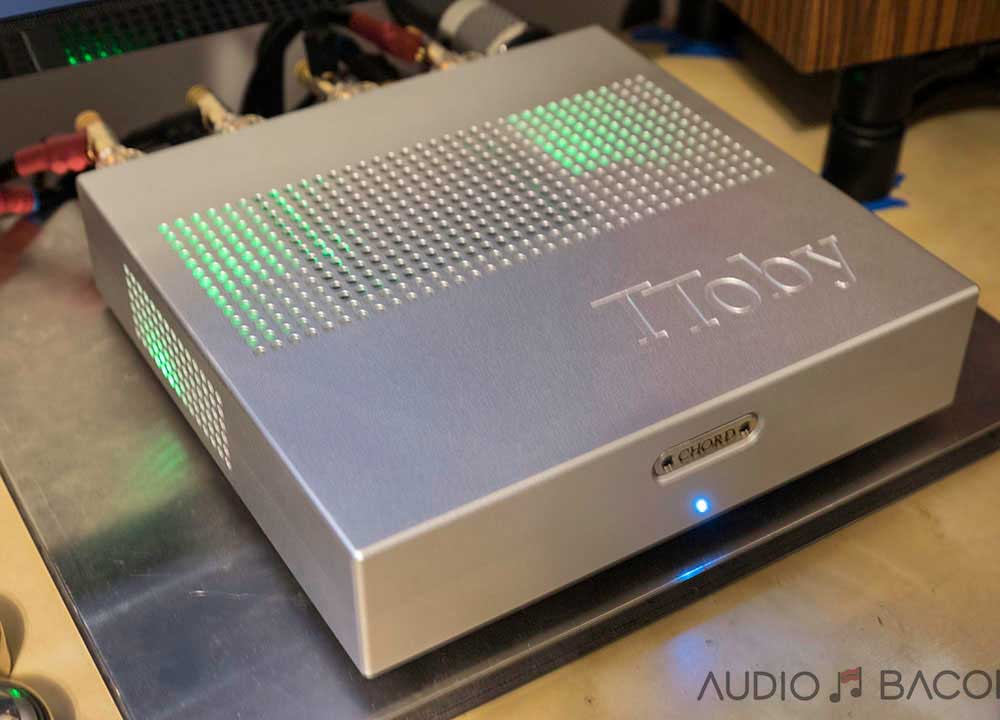 Symposium Svelte Shelf
Much better layering of the sound
Improved timbre accuracy
Fuller and more musically shaped
More slam and dynamic presence
More midrange presence and sweetness
Nothing negative to say here. It strikes a fantastic balance between clarity, resolution, and warmth.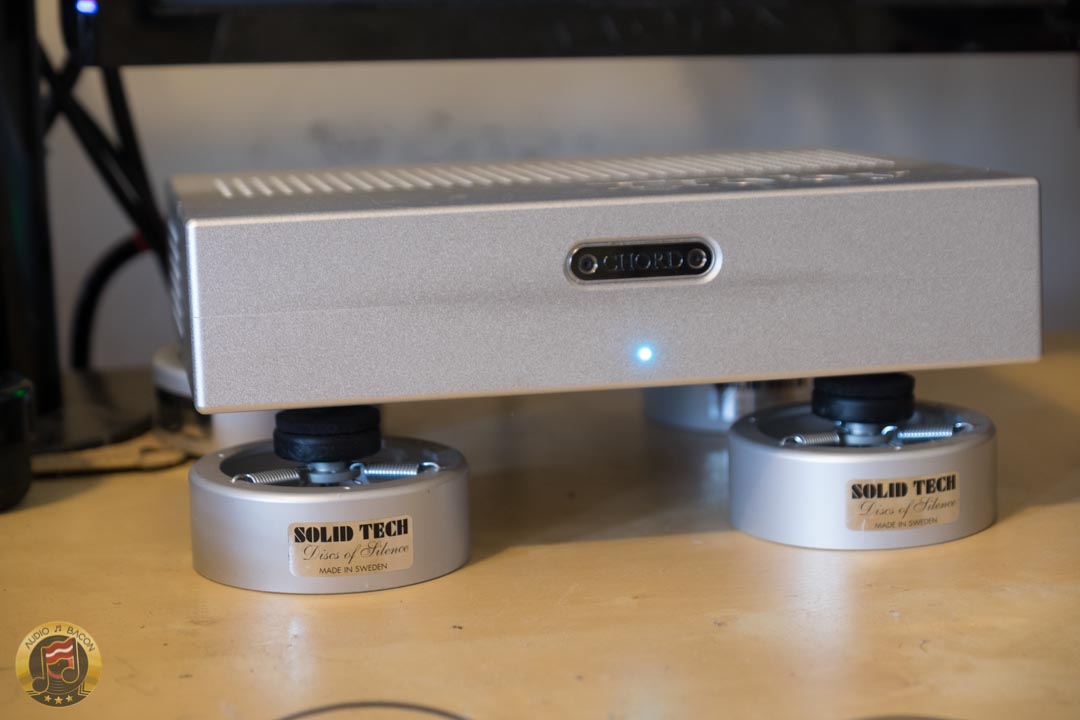 Solid Tech Discs of Silence
Trades meat and body for resolution. Venue and studio acoustics are much more apparent vs most of the isolators in this comparison.
 Decently shapes out the midrange (not as good as the Symposium) but isn't as warmblooded.
Tone is definitely uplifted – almost hyper-detailed.
Dead quiet
At least with the Chord TToby, it sounds more natural without these isolators. The noise floor is one of the lowest so perhaps it's doing too good of a job? Otherwise, if you're looking to extract the most detail and clarity out of your system, these may work out for you. If you want something with more euphoria – you could probably skip these.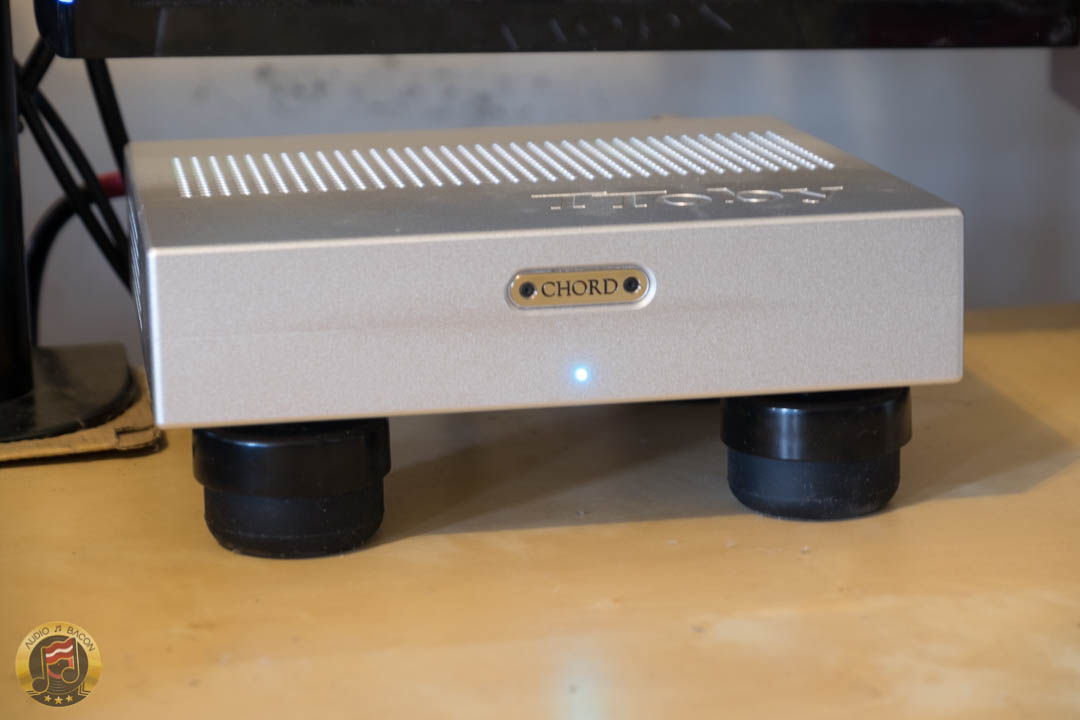 SVS SoundPath Subwoofer Isolation
Lower octave presence was most obvious. More detail in the gradations and weight.
Realistic decays and timing – especially of the low-end
Meat on the bones with a deeper sense of atmosphere
Lacks a bit of layering and resolution
If you're looking to add warmth, these might work for you. Although made for subwoofers, I found them to promote a wonderful density to the sound.
Definitely not as airy or quick as the Symposium or Solid Tech but its addictive richness is undeniable. It may be too meaty for some.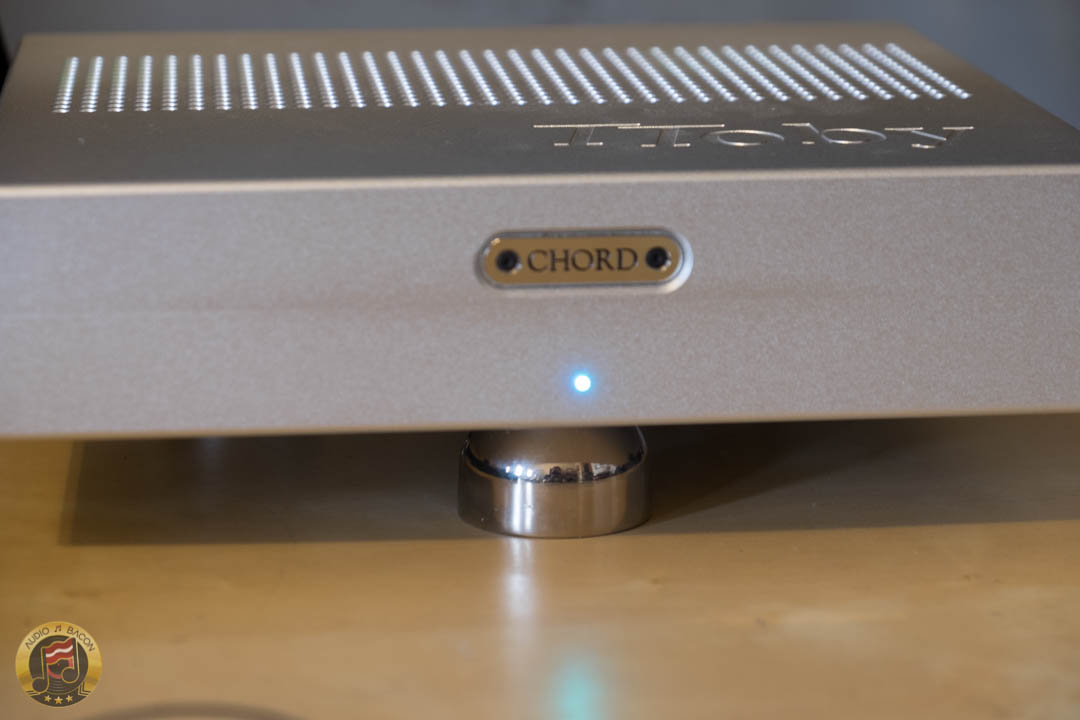 Typically, three MiGs are used in the arrangement specified here. Some of these arrangements aren't a part of the recommended placements. I've only done them out of curiosity.
In this setup, I'm always using two MiGs in the rear and one in the front.
MiGs 1.0

2 x rear pointed down, front pointed up

A very clear, quiet, and detailed sound, similar to that of the Solid Tech – but not as elevated. Which is a good thing.
Very tight bass
Precise imaging
Not a very warm sound

All three pointed down

Warmer yet still very atmospheric
Voices are still very detailed but isn't as dense as the symposium
Fantastic soundstage focus
Very balanced overall

2 x MiG 1.0 pointed down, 1 x MiG 2.0 front pointed down

Not a good combinations. Flattens out the sound and loses dynamics. It's smooth though.

2 x MiG 1.0 pointed down, 1 x MiG 2.0 front pointed up

Slight more dimensional vs pointed down.
A bit fuzzy overall. It doesn't quite have the focus or resolution.
All pointed up

Sounds pretty much like the Solid Tech. Tonally elevated, detailed, and atmospheric.
Zero warmth

Gets a bit messy when the track gets busy.

2 x MiG 1.0 rear pointed up and 1 x MiG 1.0 pointed down

Warmer and more mellow and smooth
Not as crisp or textured
A more calm and relaxed sound
MiG 2.0

All pointed down

Outlines are smeared.
Background isn't quiet and bass is a little loose.
Front pointed up

Very atmospheric and detailed
Much better focus and imaging
Not as tactile as the MiG 1.0=

2 x MiG 2.0 pointed down, 1 x MiG 2.0 pointed up

Crazy amount of focus
The definition of a holographic sound
Works well with warmer gear

2 x MiG 2.0 pointed up, 1 x MiG 2.0 pointed down

More mellow and warm
Easy and smooth listening.
More coherence

2 x MiG 2.0 pointed down, 1 x MiG 1.0 pointed up

Tactility and dynamics improve dramatically
Very clear and dynamic.
Much taller and wider soundstage.
Decays are very natural and transients are relayed immediately.
Probably the best placement I've heard so far for the TToby.

2 x MiG 2.0 pointed down, 1 x MiG 1.0 pointed down

Softer dynamics and atmospherics aren't as apparent
Outlines and shape of the performers aren't as clear
A more laid-back and neutral colored sound.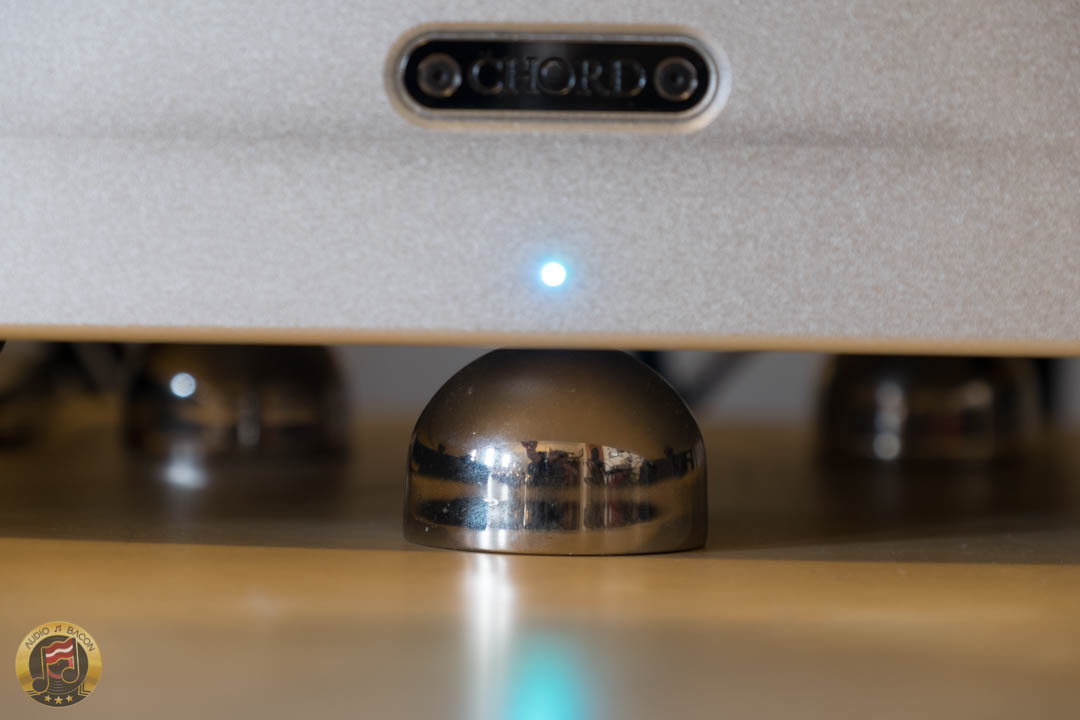 The Synergistic Research MiGs obviously have a ton of flexibility depending on what you're looking for.  Interestingly enough I looked at the placement descriptions after writing my notes and they're on point.
In comparison to the Symposium, the SR is quicker and more vivid. Transients and reverb are much more audible with the SR placement (bold above) The Symposium has more cohesion and warmth while the SR has much more resolution, much blacker background, and fantastic focus.
In the end, I decided to stick with the warmer, wholesome nature of the Symposium but found myself going back to the SR placement at times. Those who chase transparency, resolution, and soundstage chasers will prefer the SR.