As far as tweaks, audiophiles can't enough of them. One of my favorite tweaks is the High Fidelity Cables MC-0.5s and RCA adapters. They're small and affordable tweaks whose impact is easy to verify.
Bybee Technologies? Well, they're known for their tweaks.
Jack Bybee is the creator and designer of the products at Bybee Technologies.  His innovation, electronics expertise, and dedication to developing signal purification devises are the inspiration behind the company.  Countless hours of research and development go into every product.  All of the current products are meticulously hand made.

The Bybee product line has historically experienced upgrade modifications, and newer generation products that continue to expand the range of purification.  Prior products such as the Quantum Power Chargers, Quantum Interconnect and Speaker Filters, and Bybee/Curl Pro & Signature power conditioners have given way to the newest generation of  Bybee products: the Quantum Purifiers, Slipstream Quantum Purifiers, Internal Speaker Bullet, AC Bullet and Quantum Signal Enhancer, and iQSE.
Bybee Technologies products include DIY and OEM components and some are used in numerous products from other companies. Including power conditioners and speakers. All their designs revolve around the Quantum Purification and Crystal Technology. Learn more about it here.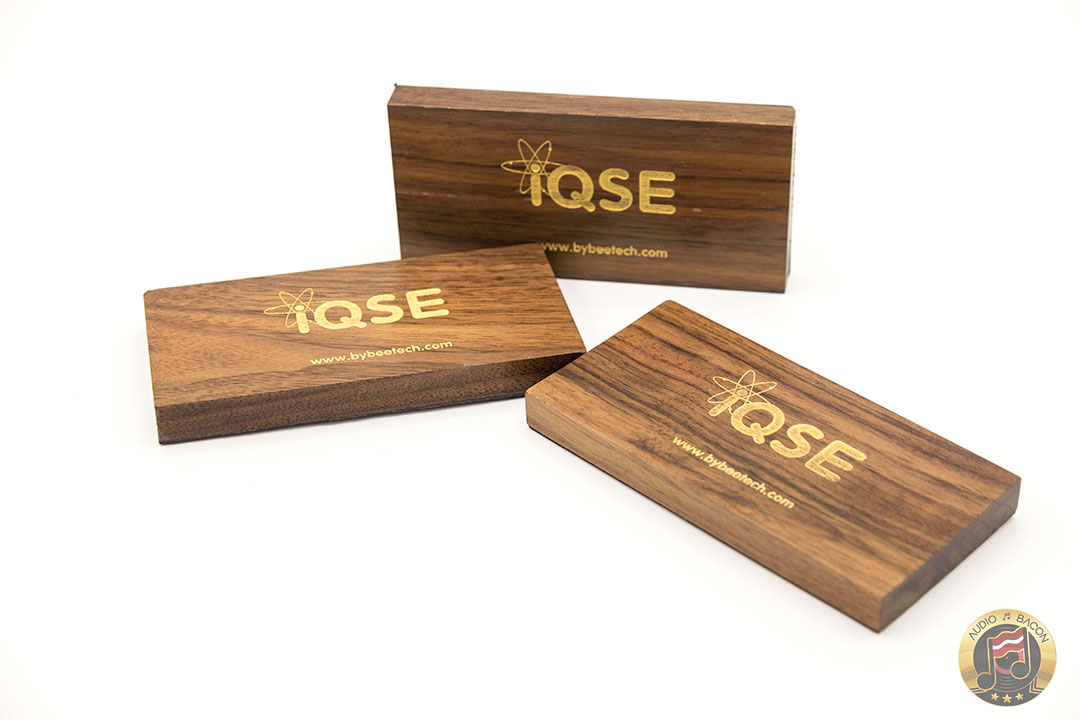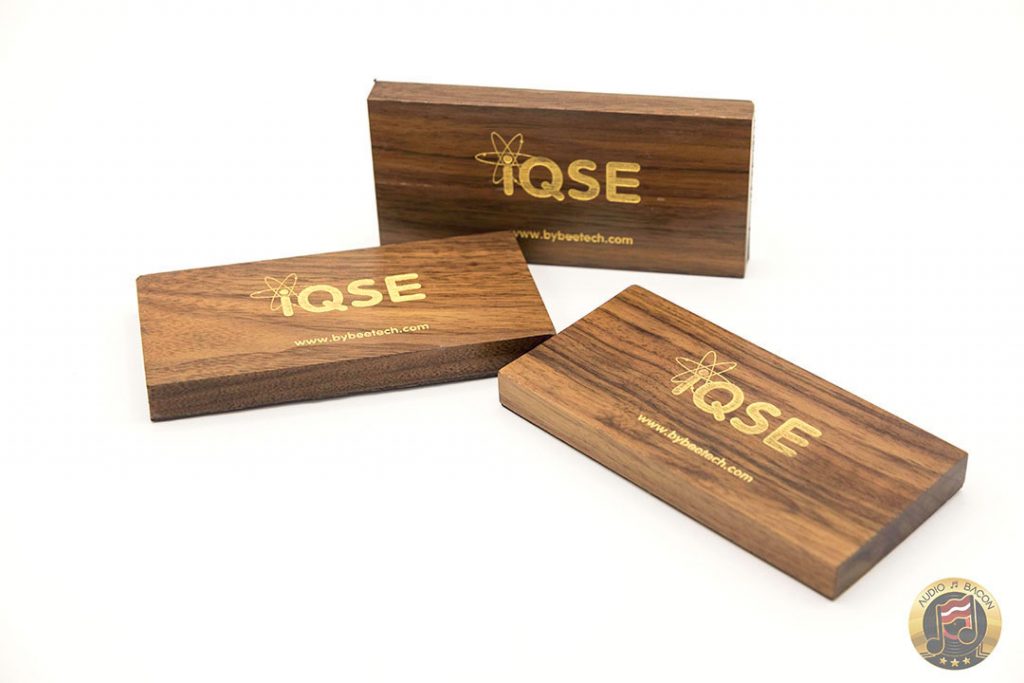 Some of their most popular products include the iQSE ($150/each) and Quantum Signal Enhancer (QSE, $119.95). These could be used as room treatment products (as seen at AXPONA 2017), but are primarily used internally and on cables/power supplies respectively.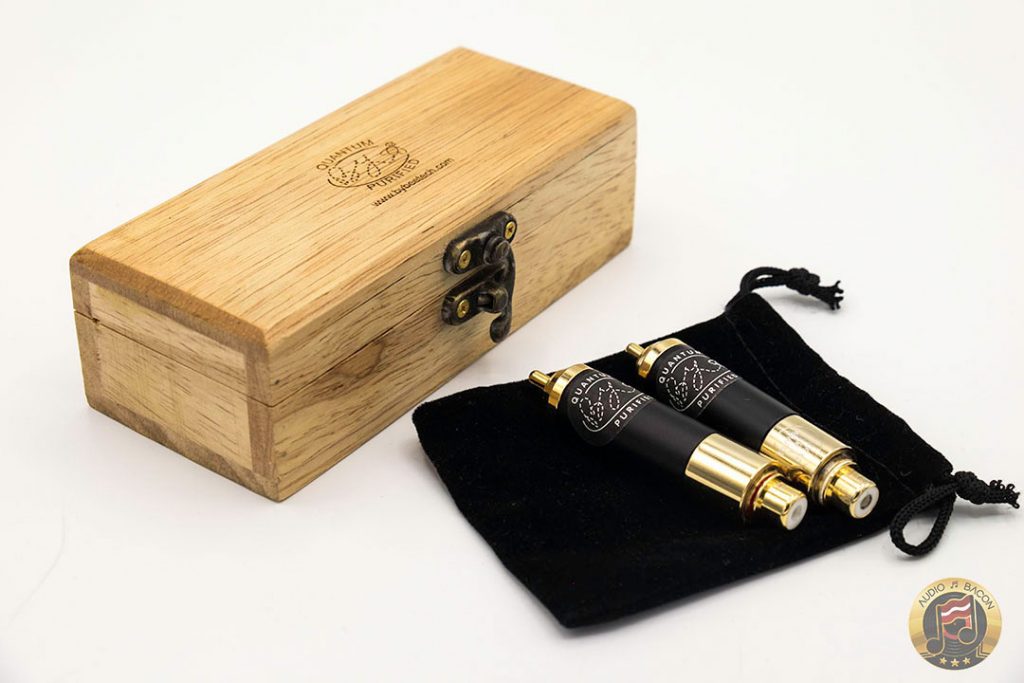 They also have plug-in products such as their popular Gold RCA adapters ($399/set of two).
Each RCA Adapter is approximately 3 inches in length, with locking male ends.  The RCA connectors are gold plated to insure best electrical connection.  The internal wire is made of 14kt gold wire (not gold plated) that reveals a refinement and smoothness to the music that is even more organic and natural in its flow.   They are designed to work down signal from each component.  They work great with turntables, and are equally good at amplifiers and pre-amps.  Improvements in all ranges will be noticed.
Bybee suggests the following incremental steps for evaluating:
Connect Gold RCA Adapters on the inputs of the amp(s).
Followed by placing the iQSE inside the pre-amp.
Lastly, the QSE can be situated under/over power supplies or signal cables.
If you'd like more details on the philosophy behind Bybee's products please check out their page here. We're going to go straight for the listening impressions.

Bybee Gold RCA Adapters (Crystal Series)
I plugged the adapters into the RCA inputs of the Chord TToby amplifier using Audience Au24 SX RCA interconnects.
These adapters transform the sound quite a bit. Once again, it adds body (probably a Bybee signature) and is more mid-forward. The results are more intelligible lyrics and voices with more gravitational pull.
In Emilie Autumn's All My Loving, the layering of the voices to the synths aren't as clear but the overlay of the vocalists is still very insightful – with uniquely colored contrasts. The tonal quality is also more glossy rather than golden which still has an emotional and musical quality to it.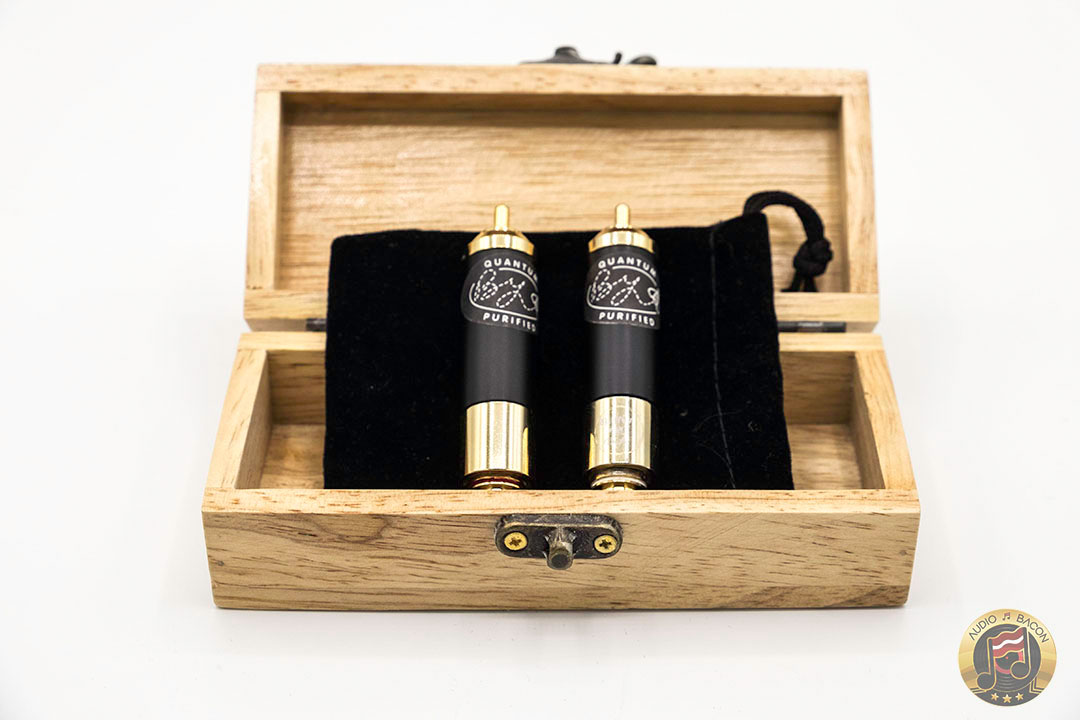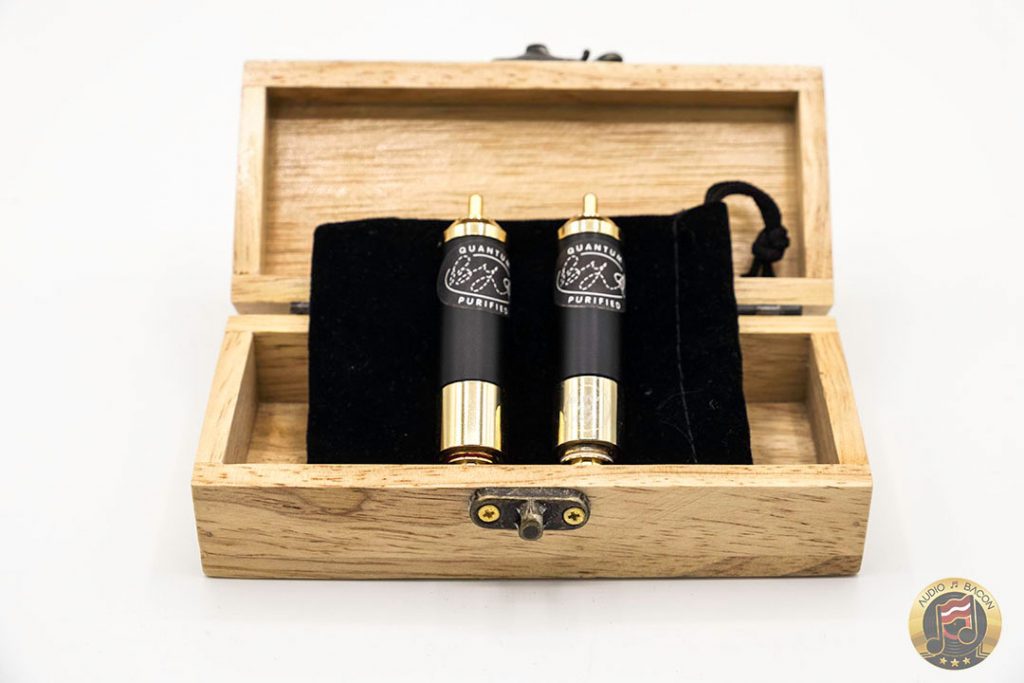 Aretha Franklin's Share Your Love with Me sounds as if tubes were in the chain. A very lush bloom with rustic undertones. Treble and dynamics are a little softer and smoother but some may find the wholesome quality to be something that sings to their soul.

Bybee iQSE
Wall
Although the iQSE is meant to be placed inside components, many have tried throwing them at the outlet around the cable plugs. Doing this adds more meat and grunt, especially on tracks like Marcus Miller's Trip Trap where the bass and drums are more weighted. The background isn't as quiet and the focus is softer but the atmosphere is smooth and groovy. You trade a little bit of clarity and dynamic snap for sweet and sultry. You'll get a denser and heftier midrange to boot.
Preamp
Since the Chord Electronics DAVE is my preamp, there's no space for the iQSE inside its chassis. In any case, I took the top off the DAVE and placed the iQSE inside anyway.
In Sons of Kemet's My Queen is Ada Eastman, the tuba is more prominent and there's a fuller more organic sound. There's a naturalistic movement of sound and rhythm. The instruments also sound taller and wider. When removing the iQSE, the air clears a bit which gives way to more aural nuances and detail, but it has less color and density.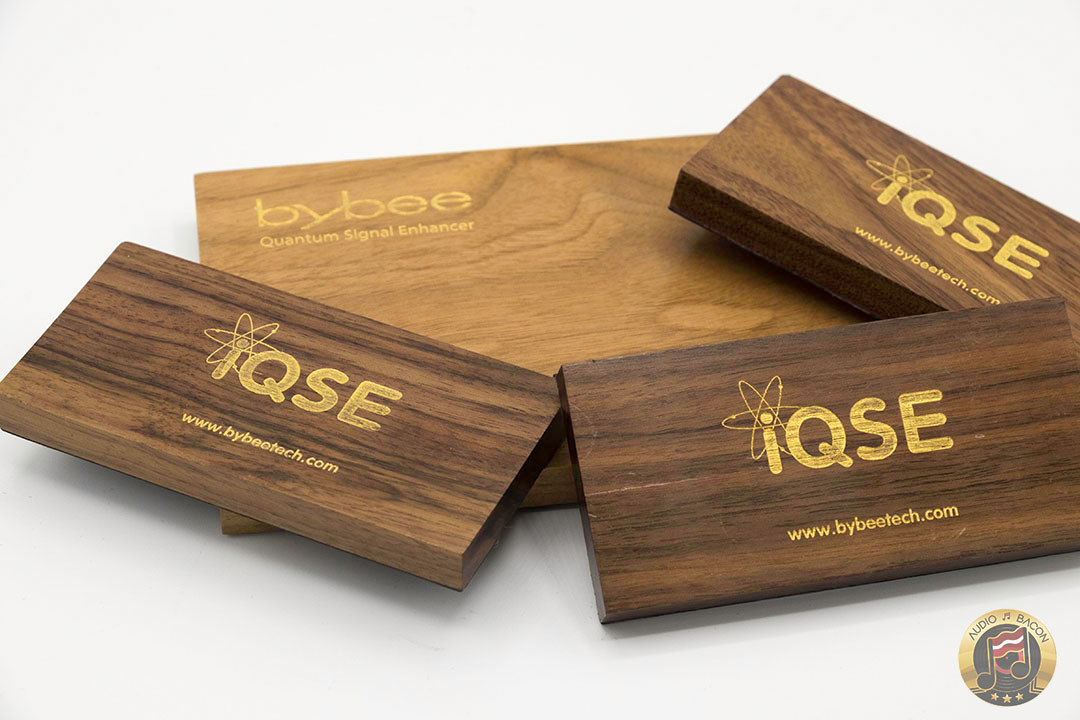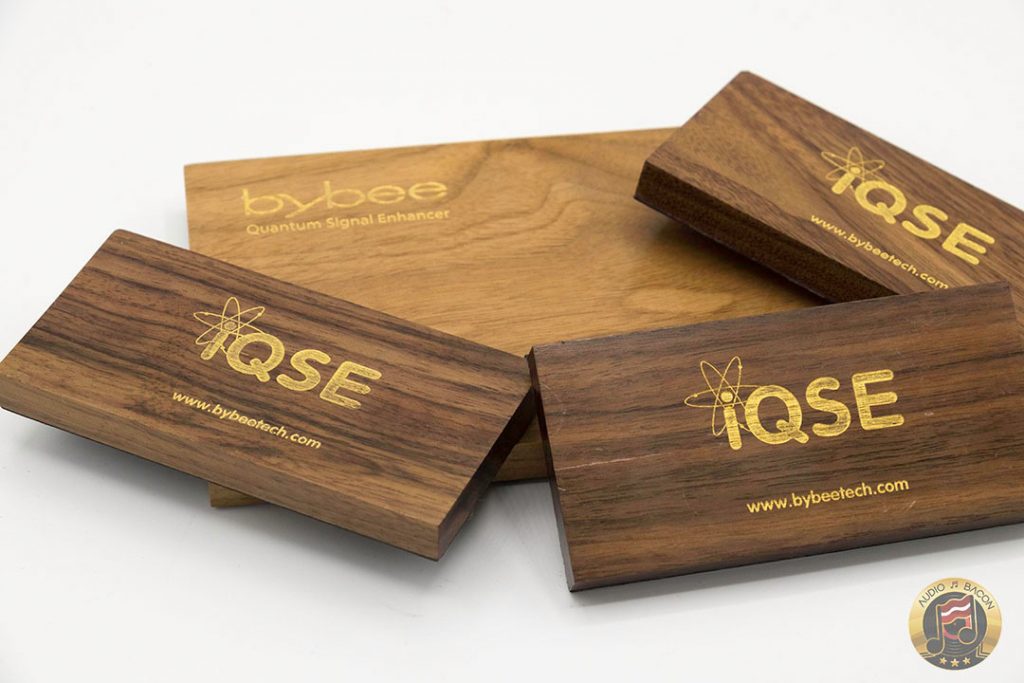 As I add in more iQSEs, this effect is further amplified. Treble gets calmer while the mids and bass get thicker. I personally just prefer have a single iQSE at most as it gets overly dense and muddy.
In Wonderwall by Oasis, the guitar lines are smoother and cozier. Sometimes the vocals become a little strident for this track but the iQSE helps solidify and smooth. Percussions seemingly glide rather than slam and there's a calmer more laid back atmosphere. Somewhat of a soft bloom. Taking the iQSE out and there's more clarity, but also more sibilance and edge.
Breaker Box
Many owners throw a few iQSEs inside their breaker box. It's ideal to place it directly under the metal breaker box. I placed three iQSEs around the breaker box and gave it a listen.
After perusing more tracks from the library, I removed the iQSEs and revisited them. While listening to Mas Que Suerte by Beatriz Luengo and Jesus Navarro, the two singers had a more connected harmony with the iQSE in place. Nice tonal contrast with silky smooth articulation. It trades a bit of transparency and resolution for tonal density and a more forward soundstage.
In Young Folks by City of the Sun, the delineation of lines aren't as clear or tight when the iQSEs are in place. But the rhythmic thumps have more chest-pounding heft. There's generally more presence in the mids and bass region and a sweeter, less incisive treble. The iQSEs overall seem to trade refined dynamics for a thicker more smokey blanket of seduction.

Bybee Quantum Signal Enhancer (Crystal Series)
Power Supply
I placed the QSE on top of the Paul Hynes SR7 power supply (which powers a SOtM tX-USBultra and Linear Solutions OCXO audiophile switch). In Gone by Kina Grannis, there's more of a tubey bloom and a more glamoured tone. Definitely a larger and fuller image. It sounds quite nice for this recording. Taking the QSE off the power supply, and the music thins out a bit but is quieter and resolves more lower level nuances.
Placing the QSE back on, Marian Hill's Go Quietly sounded more intimate and had plenty of rumble and grunt. Without the QSE, and the music, once again, thins out but is more airy and enveloping. Two very different sounds.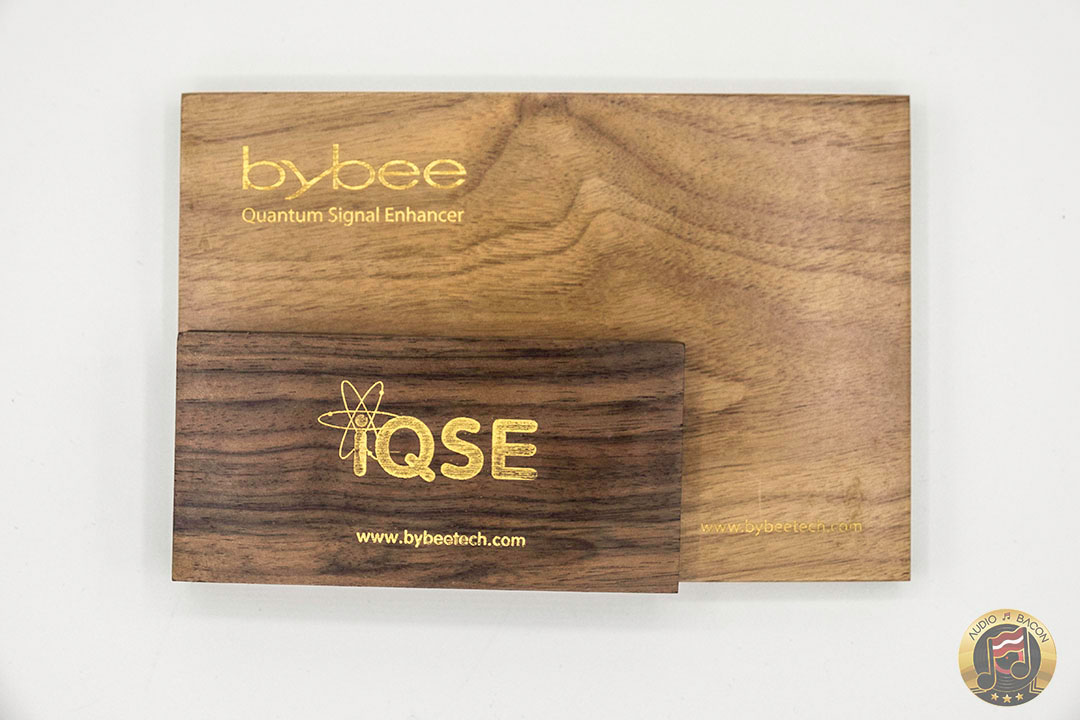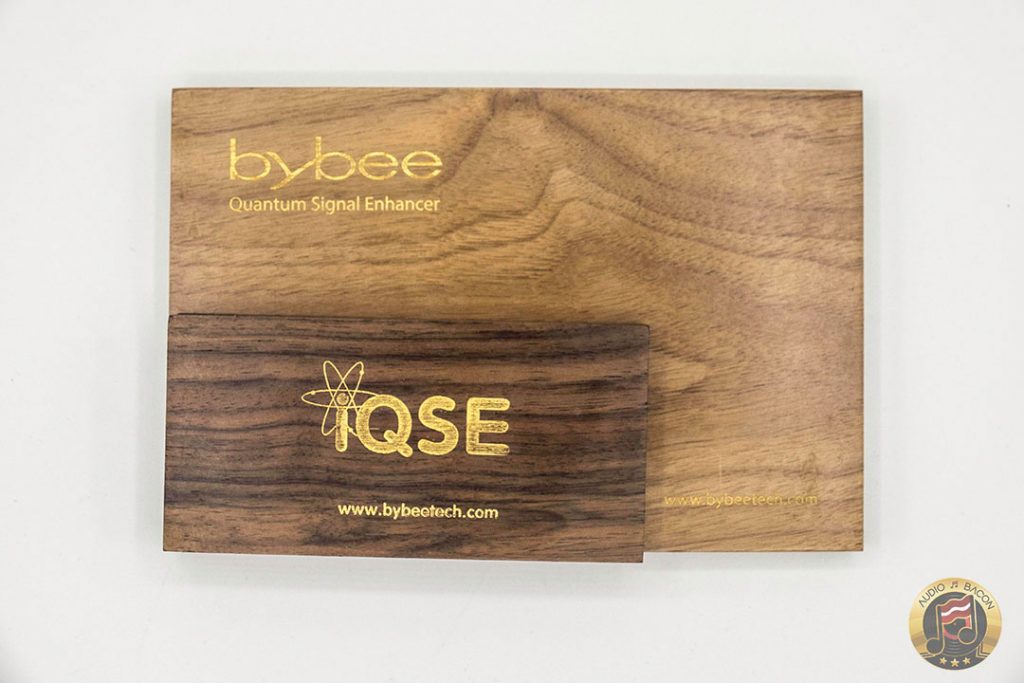 Now placing the QSE between the Paul Hynes SR4 power supply and SOtM sCLK-OCX10 master clock. There's less bling and zing off the bells on Zaz's Les Passants but more solidity and warmth. There's less vocal focus and clarity but more coherent musicality that borders on something rustic and organic. Highs are calmer and denser undertones help carry the entire track forward.
Signal Cables
I've found that the QSE seem to sound best when set below or on top of both digital and analog signal cables. When placed at the digital coaxial cables at the Chord Blu Mk.2 and DAVE, the recordings become sweeter and more musical. Once again, it trades a little bit of air and dynamic thrust but is seductive as a whole.
At RCA inputs and speaker outputs of the Chord Electronics TToby amplifier, the QSE seems to sound its best. Lots of tonal contrast and colors with a nice balance of spaciousness and resolution. Layering is also good while still preserving a palpable and visceral quality. When the QSE is removed, transparency is gained but body is lost.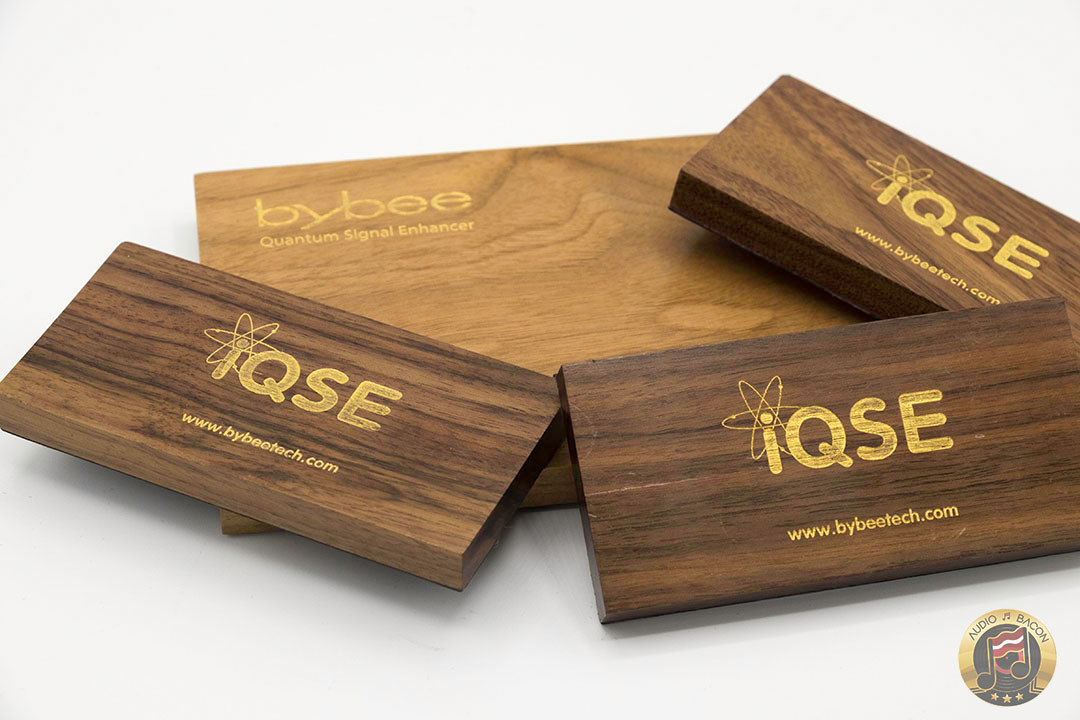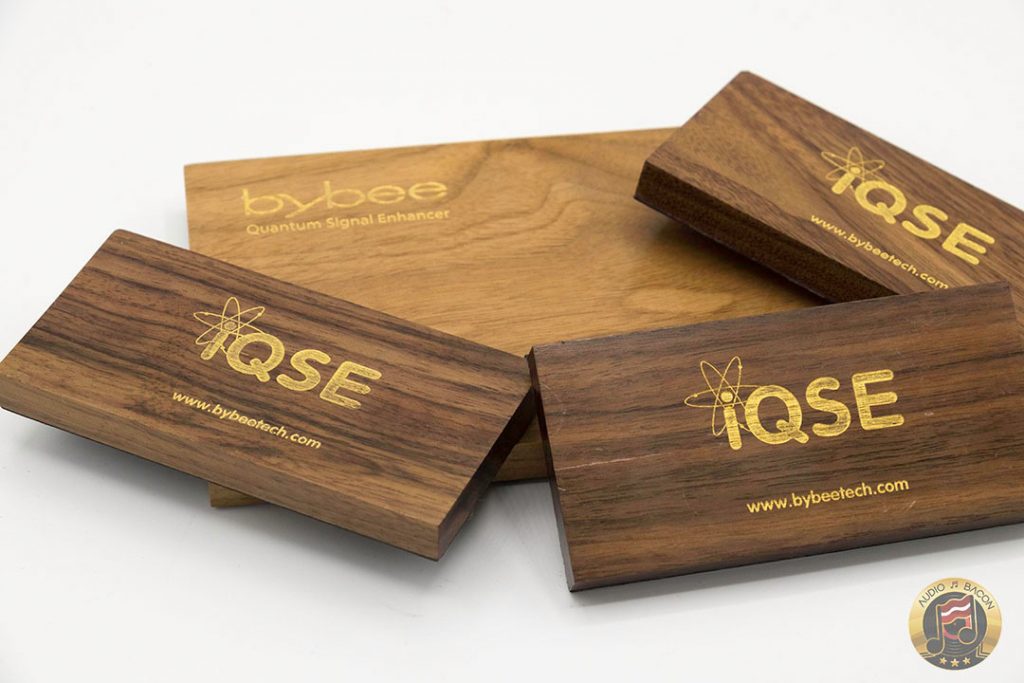 Final Thoughts
The common theme with these Bybee Technologies products seems to be solidity and a forward midrange and low-end. Instruments and voices sound bigger and more tangible. It also supplies more contrast and warmth to the listening experience. The tradeoffs are softer outlines and a less energetic and dynamic presentation, especially in treble sparkle and clarity. It's a calmer more seductive atmosphere.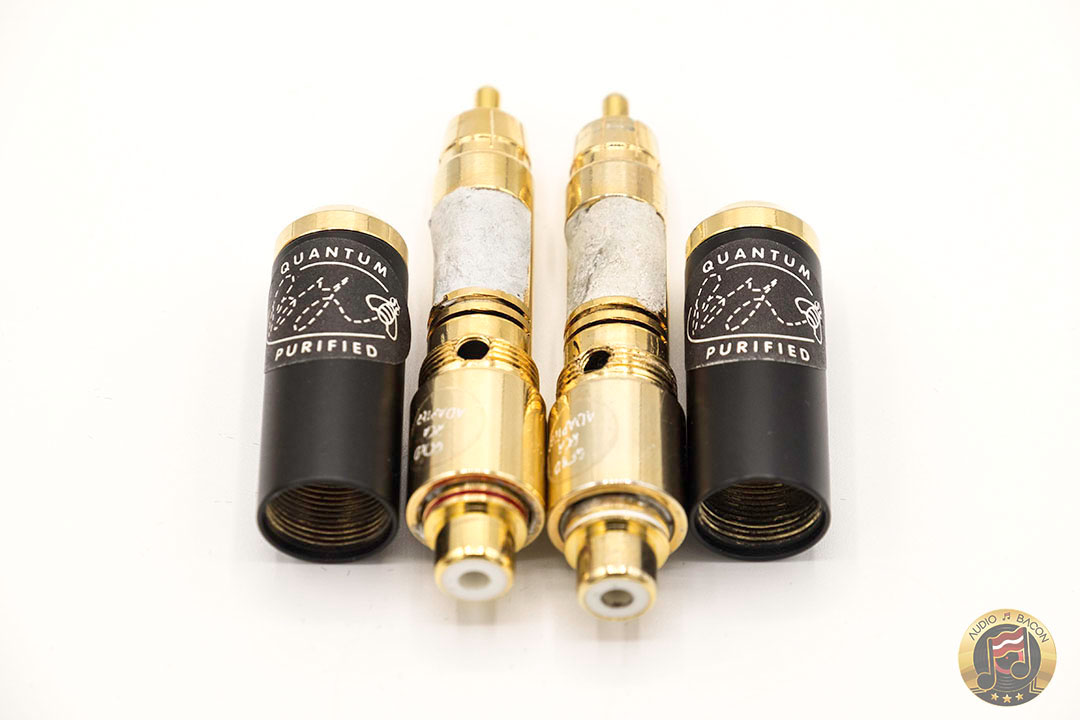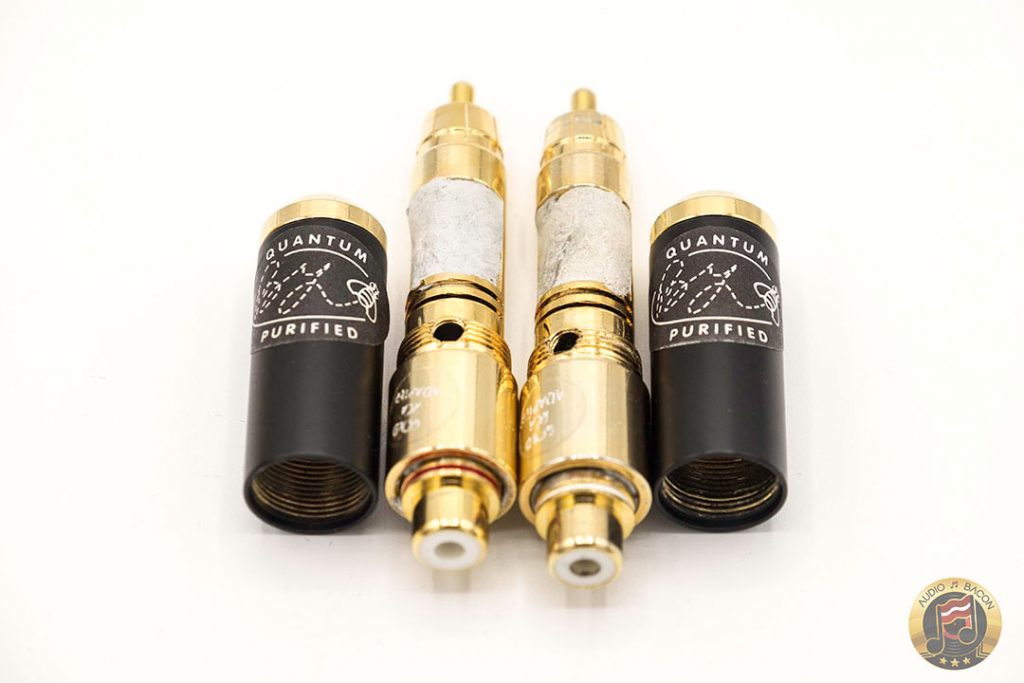 Many will find that the more solid midrange will be worth it, especially if their system comes off a little thin or strident. I find putting an iQSE at the preamp or QSE at the amplifier adds some nice body and helps remove some grain, sibilance, and harshness. With brighter amplifiers like the Nuforce STA200 or Vista Spark, the iQSE and QSE may be great companions.
These Bybee products are some of the easier tweaks in audio land. Obviously, with system-dependent tweaks like these, YMMV applies heavily. They'll surely work very well for harsher and brighter systems and recordings. Also, throw a few iQSEs in your breaker box and enjoy a smoother and fuller listening experience.
Overall, a fun tweak worth a listen.
Purchasing: Bybee Technologies
Check out Audio Bacon's SNEAK PEEKS on Facebook and Instagram!