The 'In the Frying Pan' series is our way of giving our readers a preview of what's coming up and some of the things we're working on lately, some initial impressions, and thoughts. Look for the full piece soon!
Most of us approach our systems in a piecemeal fashion – we hear a single component at a time and decide whether we want to keep it. This allows us to get a sampling of what's out there but might also cause us to spend more time tweaking gear than listening to music.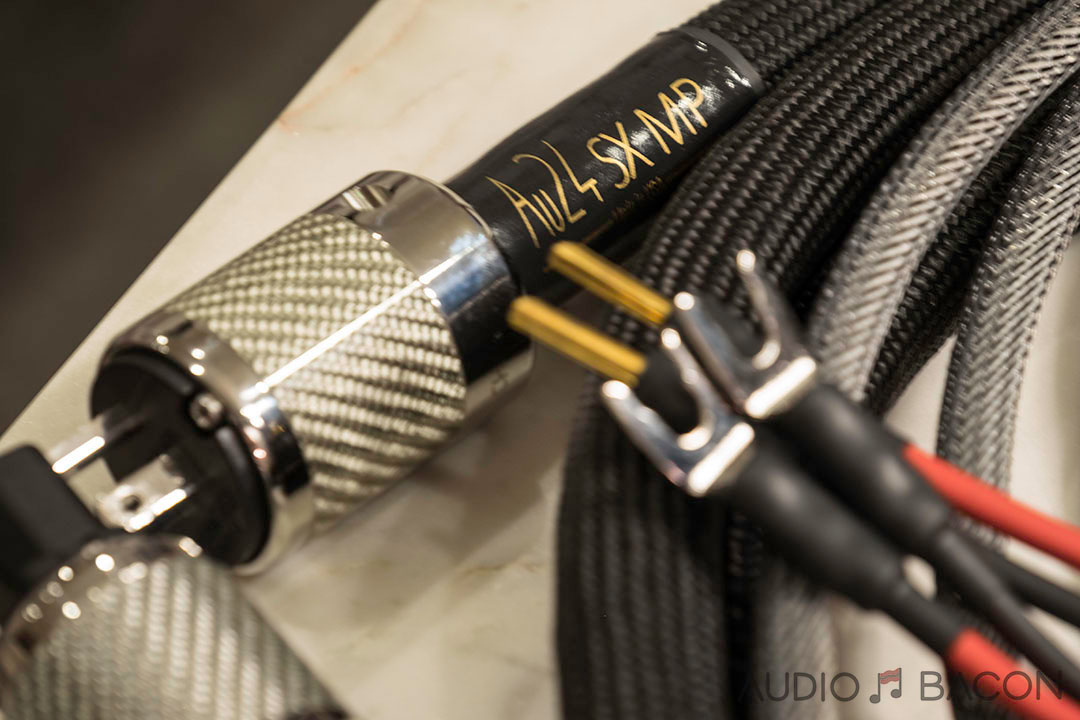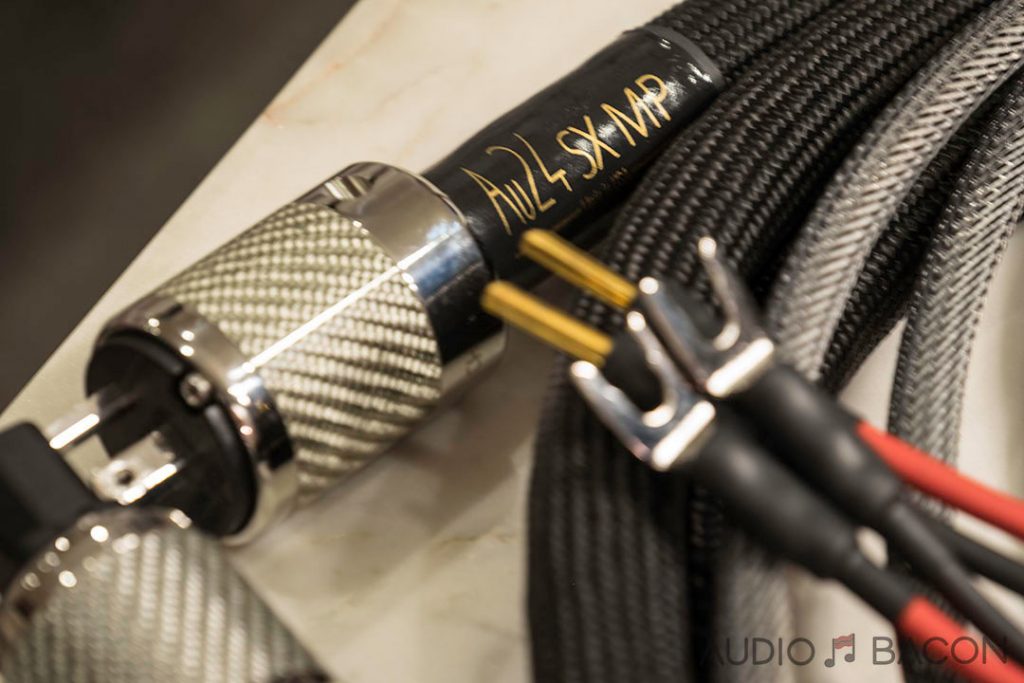 You would expect there to be more coherence and balance from getting all your cables from the same manufacturer. They're usually voiced together in the lab before being released. From our listening sessions so far, this notion seems to have plenty of merits.
Audio Bacon's new Full Loom Edition series allows us to explore the synergies of keeping all your cables within the same brand. We have really enjoyed the process of layers and putting together the full loom series for Synergistic Research. This time, we're going through Audience's full loom of their top of the line Au24 SX series of power cords, analog cables, and power conditioning options.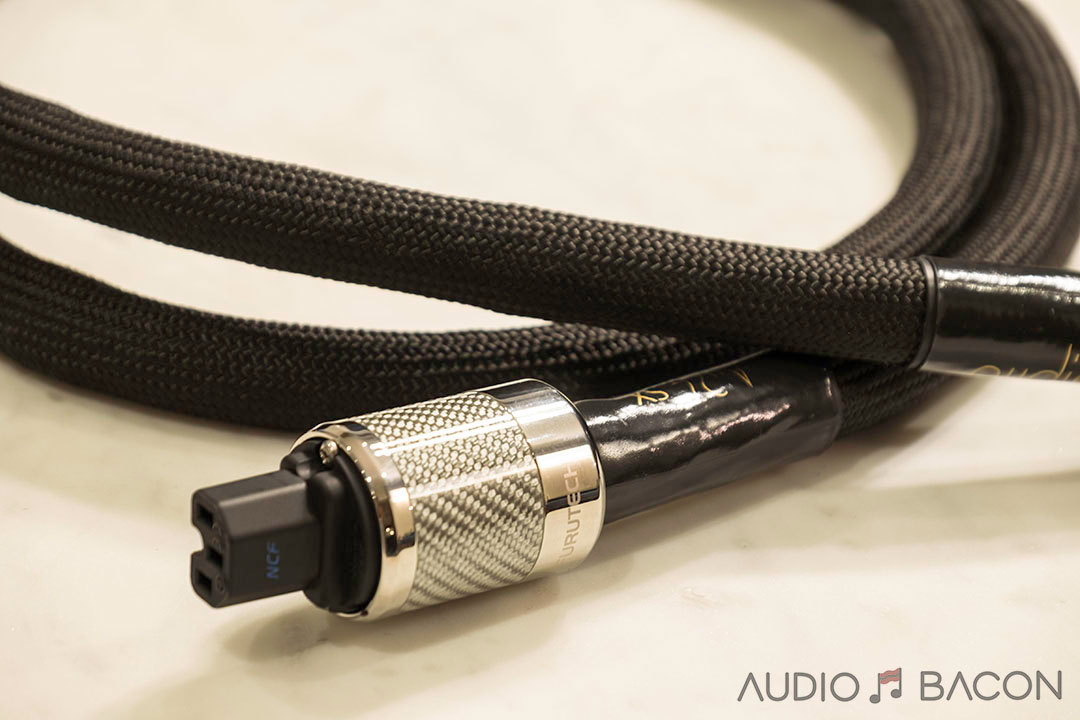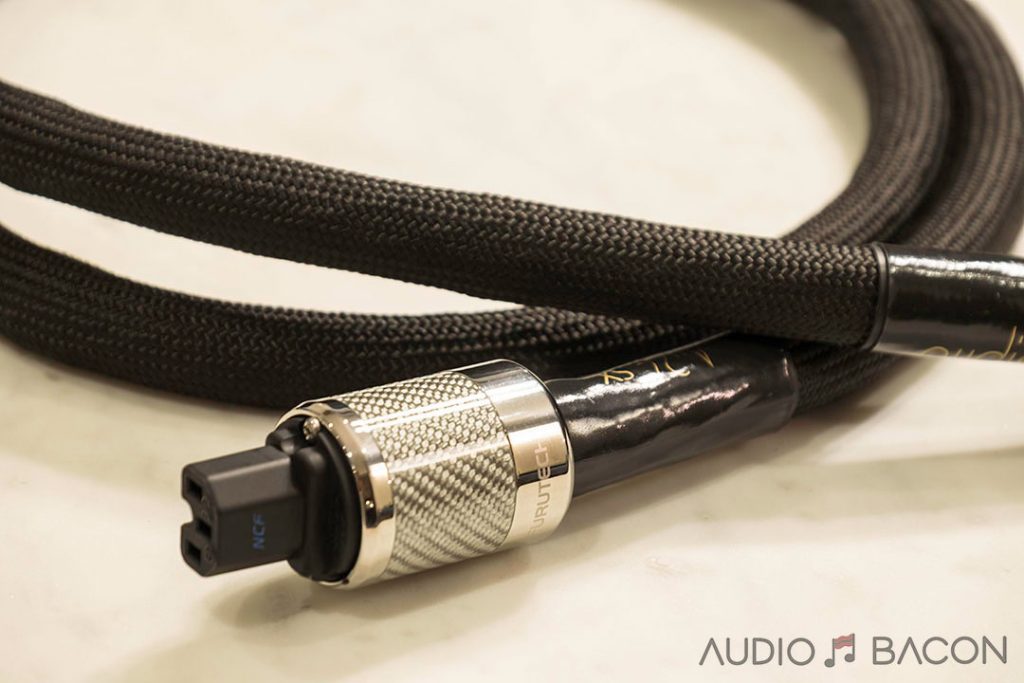 The Audience Au24 SX RCA interconnect is our reference RCA cable, so we really want to see how a full set of Au24 SX performs in our systems.
Some quick thoughts:
Fresh out of the box, our initial listening suggests we had to break these cables in a bit longer. We hooked them up to another demo system for a week and they're sounding much better by the day. We suspect this has to do with as much required break-in for the cable as it is for the fancy Furutech FI-50 NCF connectors.
First real impressions and rambling thoughts:

There's something really alluring about the tonality these cables bring to the table.
Voices are especially engaging with its seductive and full midrange.
We feel like these cables bring us right into the studio with a tremendous amount of tenacity and grace.
Excellent timbre and tone with a very neutral/balanced presentation.
We look forward to more sonic gains as the cables settle into the system. We're going to do plenty of listening and experimenting over the next few weeks. In the meanwhile, we hope you enjoyed the initial bites!