"Intimate Acoustics" brings you upfront and close to the action, while something like "Grand Canyon" almost lifts the room away as there's no roof and it's just full of air.  "Amplified" provides atmospheric energy, hard lines, and shaper edges. By default, it's set at the "Holographic" when you have it enabled; and generally, that's how I leave mostly because I'm a more passive listener.
Depending on how your playlist is constructed, it can be fun to tweak that right setting to get that extra boost of flavor that suits your liking.
I can foresee the settings working differently for others depending on how their system is set up and how their room may be treated.  For us, "Holographic" added a significant layer of detail, tactility, and depth to the music.  It was particularly apparent in the Feeling of Jazz where the piano delineates itself from the quartet, and how the bassist plucks become individualized and throws itself with depth and presence. "Ethereal" was more grounded and tonally dense and had a "rightness" to its sound, in both "warmth" and "air" modes.
Lastly, it's important to note that while we've tested these acoustic treatments with multiple sets of cables and power products, the effects have remained consistent.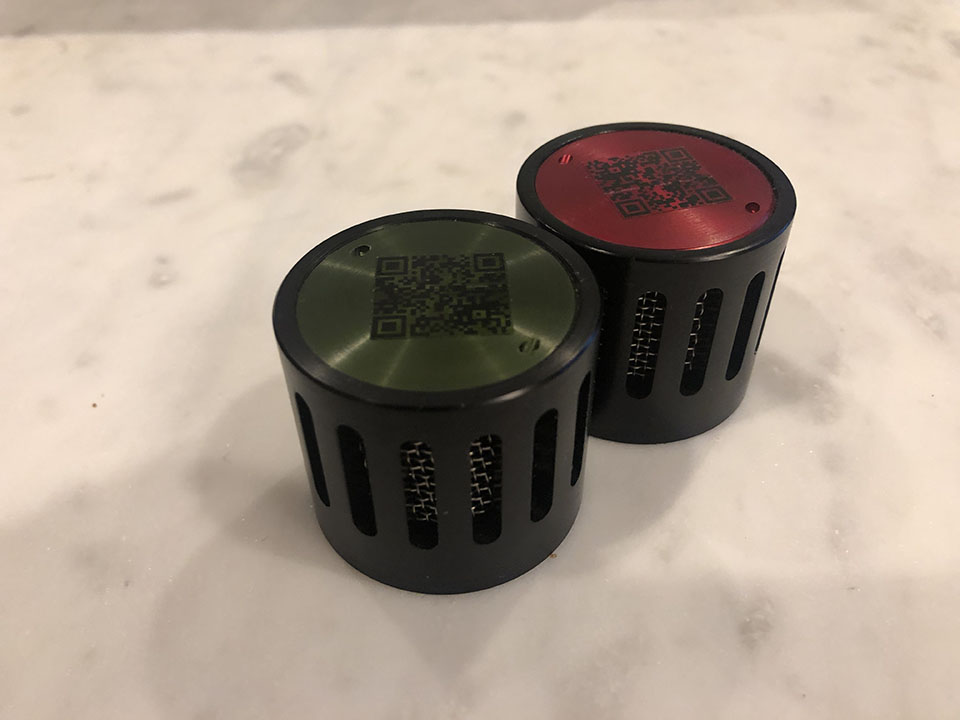 Red or Green Pill?
The XL4 comes with your choice of an ATM, which is basically a giant HFT.
Green – air, resolution, transparency, and much quieter
Red – a nice balanced sound
We particularly liked the Red ATM for the warmth and liquidity it added to the music.  That in combination with the app set to "Ethereal" scene with the advanced setting set to "Air + Grounded" was our favorite app setting for this particular room.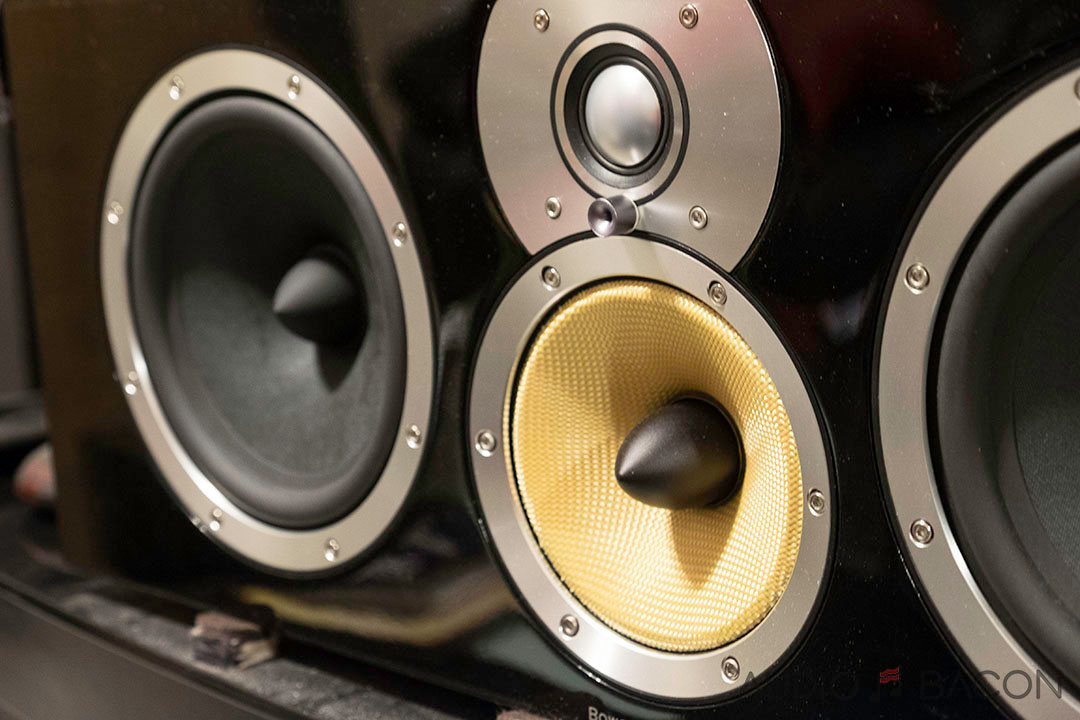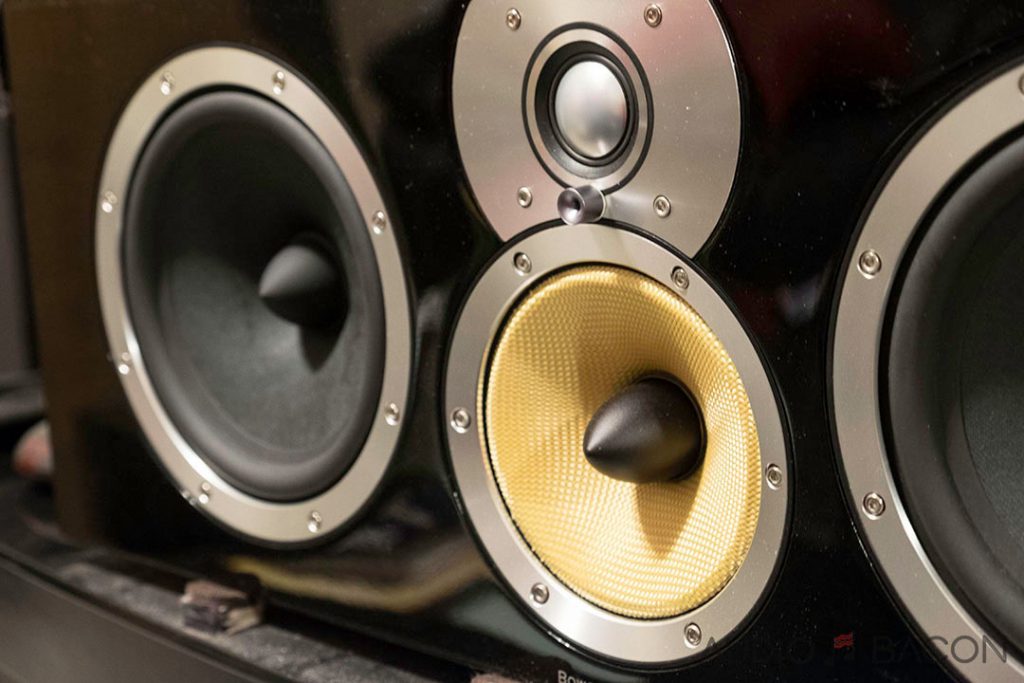 Final Thoughts
Room acoustics often gets overlooked in many setups.  It's also something that's not quite easy to understand even for a former engineering student like myself.  And at that, it's also something we may even make mistakes adjusting ourselves.  While I still believe in the basics of traps and diffusers, the Synergistic Research set of acoustic products are a killer set of tools to really take your room acoustics to the next level.  As a whole, we came in skeptical, unsure of how it works and left immensely impressed with its ability to deliver.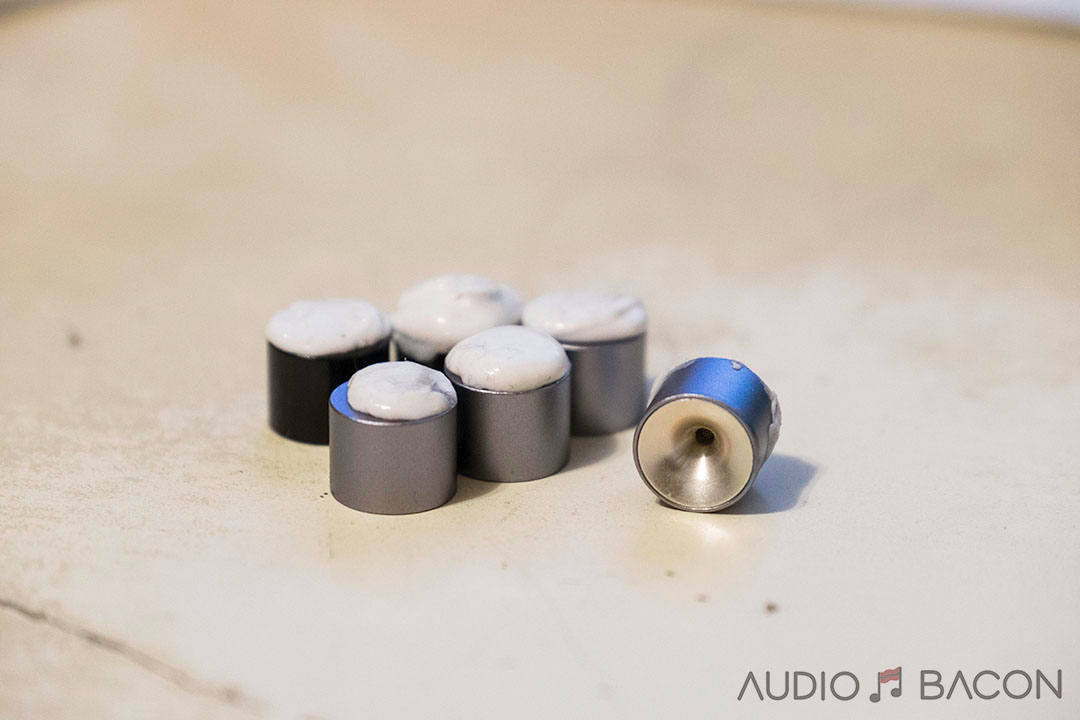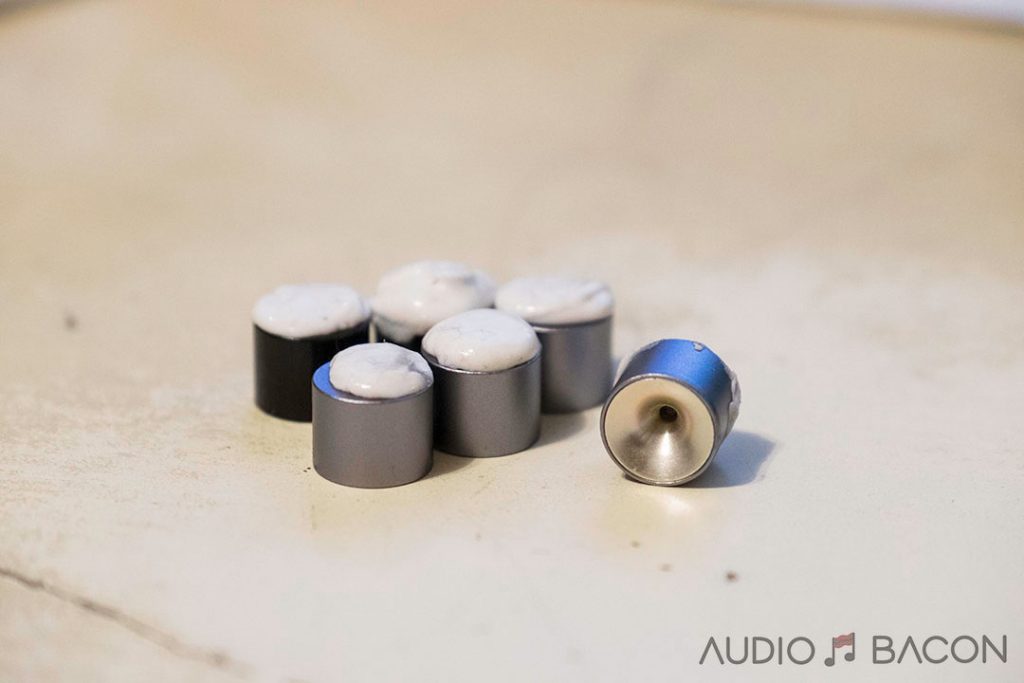 While the HFTs do require a good afternoon of testing and tweaking its placement; the returns are very much worth it.  Considering price and performance, the HFTs are an incredible value.  We've tossed money around at tweaks and upgrades in this price range (outlet wall plates come to mind) and have yielded fewer results.
We came away with a bigger sense of space in all dimensions, more precise imaging and focus, without sacrificing the musicality and warmth we've come to enjoy.  I highly recommend at least spending an afternoon configuring 5-10 HFTs in the room, or jump into the Speaker Kit first.  It's like I came away with a bigger listening room without the construction costs.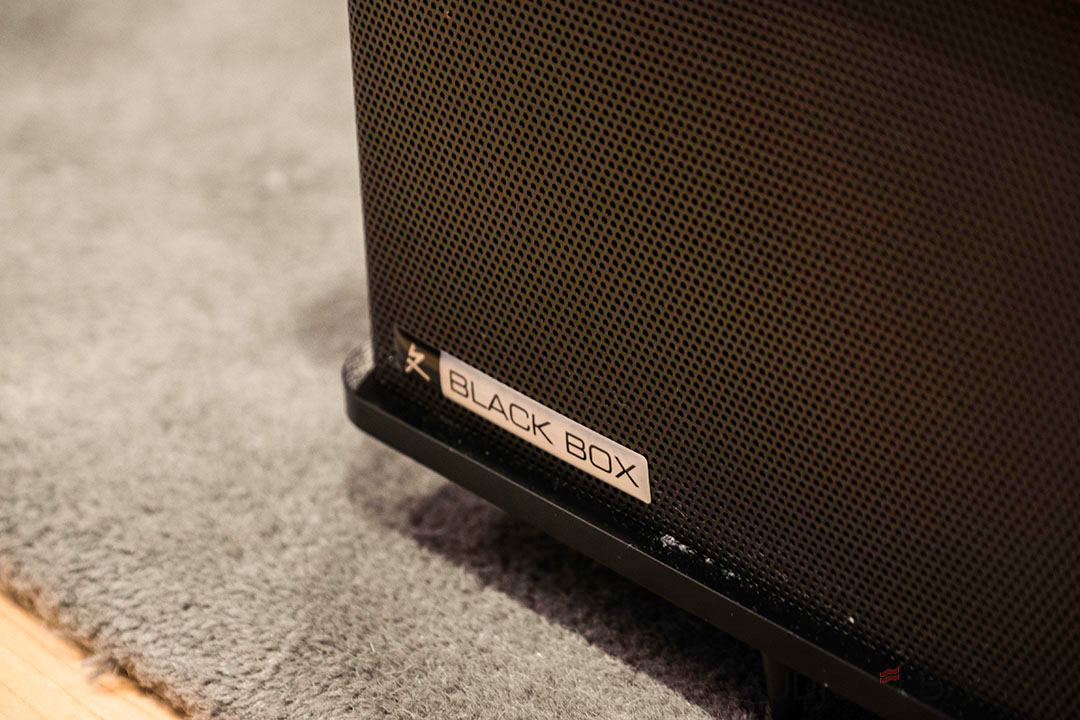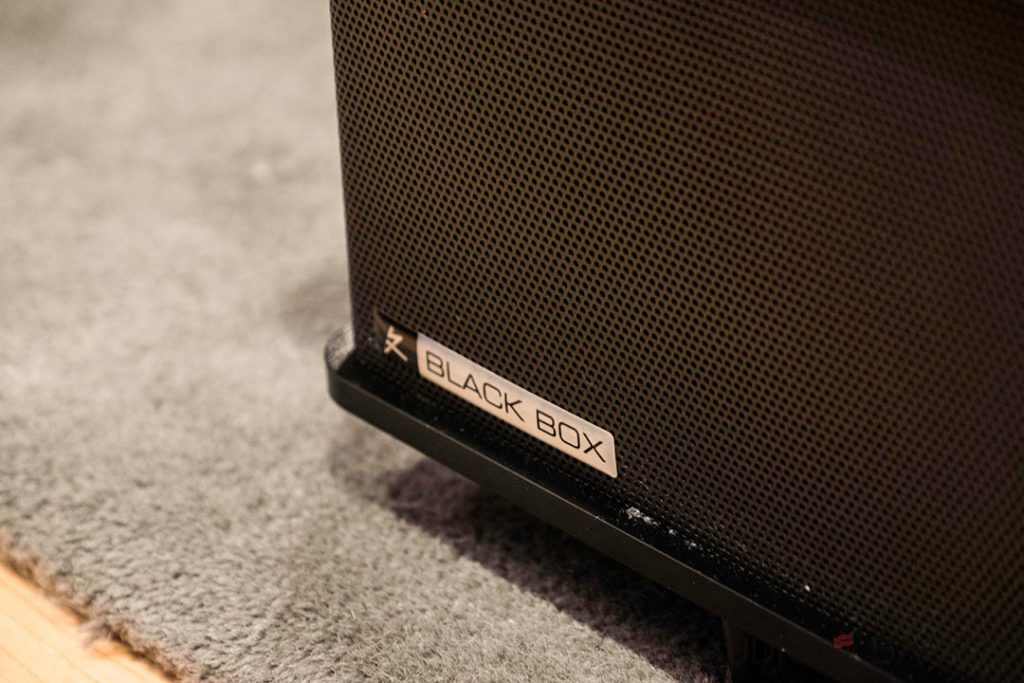 The Synergistic Research Black Box represents a non-insignificant investment, but room treatments are sometimes a significant investment when you move away from DIY solutions. The bass just lines itself up in the right way that it ends up being more defined and focused.  It's ability to elevate the high end comes across an unadvertised bonus.  Finally, I love how it's sleek, unobtrusive, and sit tucked in front of my coffee table. These are things that improve the enjoyment of music – and things I can't do without anymore.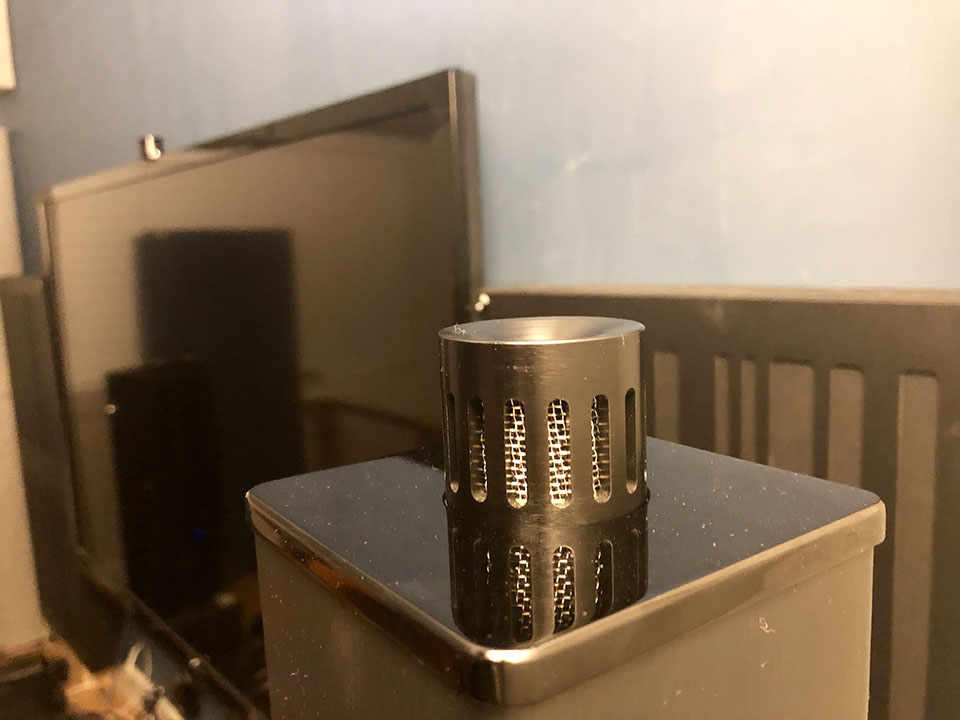 As good as everything sounds, it only got better with the Atmosphere XL4. Amazingly, what you read in the scene descriptions is exactly what you get. As mentioned, we were very fond of the "Ethereal" + "Air & Grounded" settings. The improvement in resolution, contrast, and control almost sounded like a source upgrade. I wish I were exaggerating. At $3,500, it isn't cheap but if you're willing to squeeze out that last bit, it'll be there.
Even after months of listening, we still don't know exactly how or why these products work. I guess if we did, we would be sipping piña coladas at the beach instead of writing this review. 😉
These products may or may not work for you, that's why Synergistic Research offers a zero risk, 30-day money back guarantee. Check out their store.
HFT Standard – $299 for 5, $499 for 10
HFT 2.0 – $299 for 5
HFT X – $299 for 3
HFT Wide Angle – $399 for 3
Black Box – $1,995
Atmosphere XL4 – $3,495
Also, like us on Facebook! We'll post sneak peaks of our adventures.