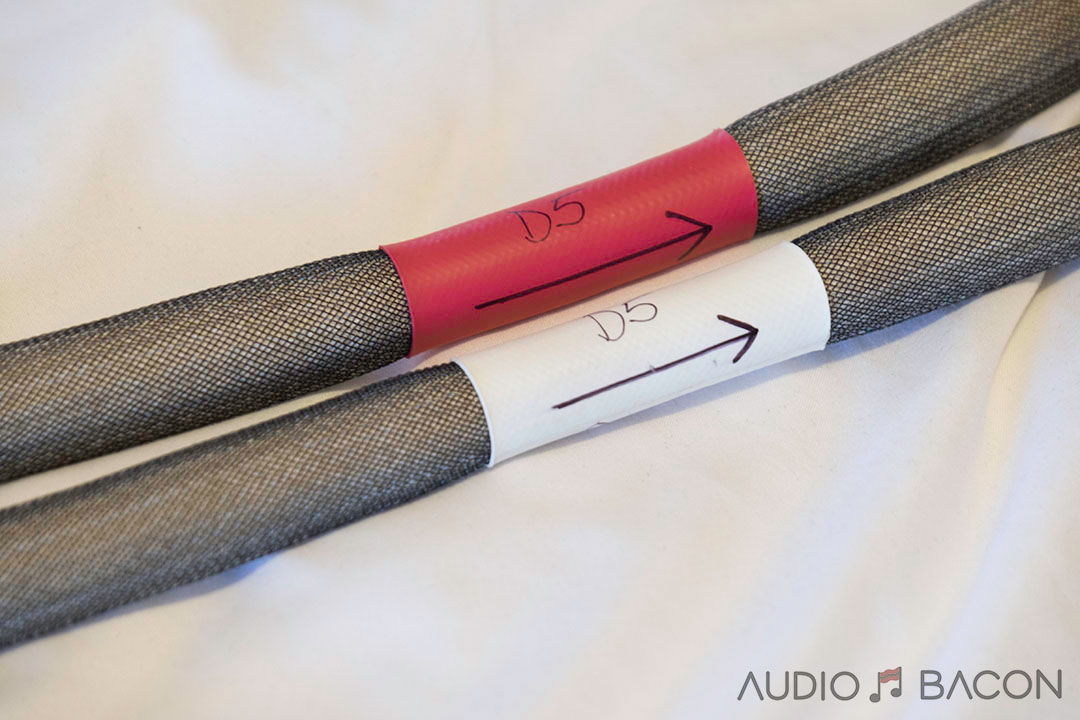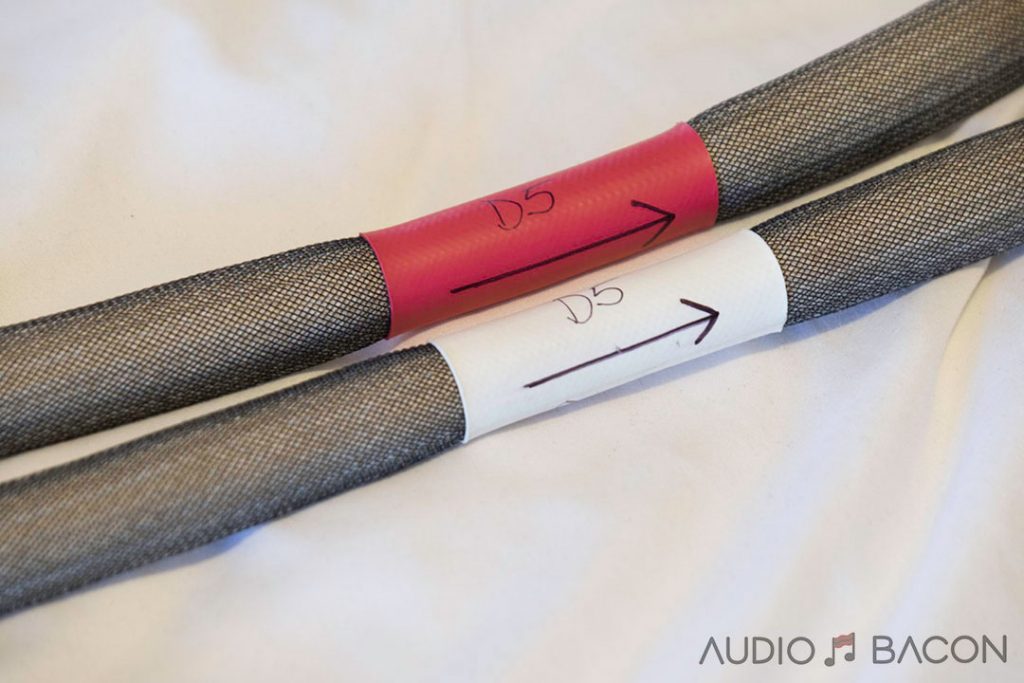 When I first saw the prices of some of these brand-name audiophile interconnects, I immediately thought "Forget it, I'll just make one myself. It can't be that difficult or expensive." After a few DIY projects of my own, I've quickly realized how time-consuming and costly developing a cable (that's synergistic to your system) could be. One doesn't immediately think about the permutations of different solders, conductors, gauges, geometries, and dielectrics. The point is, you're not just paying for materials and parts, you're paying for the designer's ears, time, and energy spent in experimentation and development of the product. Needless to say, this noble pursuit takes a different personality.
David Cahoon, the founder of ZenWave Audio, is all about knowing how things work and always had a knack for DIY and hands-on projects. While I was studying in a dark room like an obedient Chinese student, he was making sparks and man-handling parts at his own welding and auto shop. As a young audiophile, he has been continuously building and improving HiFi cables for the last 20 years. He has gone a long way and now has his own proprietary cables (manufactured to his specifications) by Neotech. If you aren't aware, Neotech is the only company licensed to produce 6N UPOCC copper, the most sought-after copper by other high-end cable manufacturers.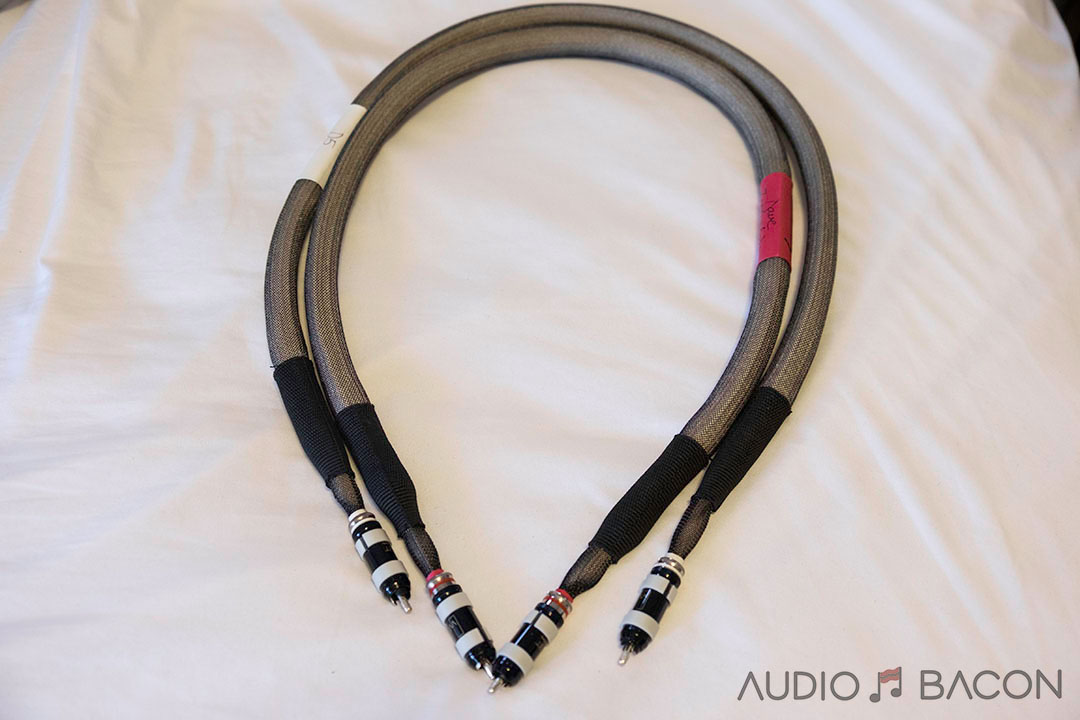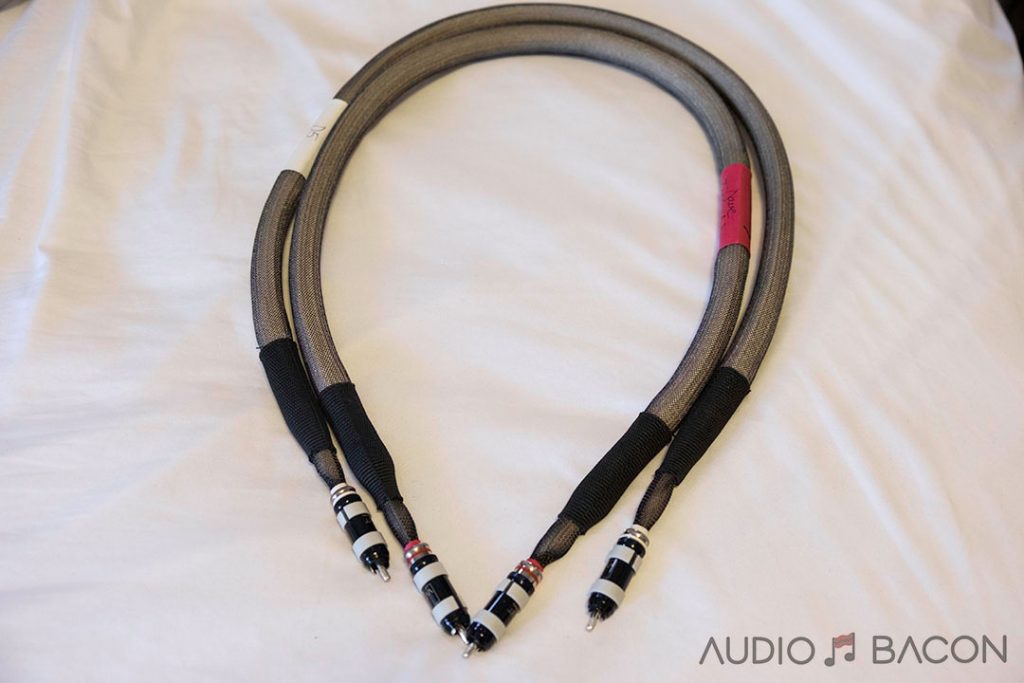 ZenWave Audio's contribution of components have received numerous accolades:
Best of Show (cost no object) – RMAF 2014 in the VSA Room
Positive Feedback Audio Oasis Award – RMAF 2015 in the Vapor room
Enjoy the Music Best Sound Award
Tyson and Pez's Best of Show
All of my DC cables are made by ZenWave Audio and I currently have ZenWave's 20-gauge cotton insulated UPOCC copper-litz cabling inside my Omega Compact Alnico monitors. ZenWave uses their own OEM 26-gauge UPOCC silver/gold alloy in their interconnects and speaker wire. Aside from cables, ZenWave's level of customer service is one of the best in the industry.
After evaluating hundreds (not kidding) of cables, I've recently purged all silver from my system. I just don't think it's possible to achieve the proper tone and timbre with silver (I know some would disagree, I could only speak for my own ears). Unfortunately, it's difficult for copper to achieve the level of layering, clarity, and resolution of silver. Both are required for what we deem a "natural" sound, so what are we to do? When I heard about ZenWave's silver/gold alloy supposedly providing the best of both worlds, I had to hear it.
I've mentioned ZenWave's D4 interconnect (which uses his silver/gold alloy) as one of the best sounds of 2017. This cable is one of the clearest, smoothest, and most transparent I've ever heard. It has a large soundstage with an airy musicality. After weeks of listening, I've found this cable's revealing character is more congenial with tube equipment and a bit leaner on my solid-state gear. Listening to his customers and being the relentless DIY'er he is, ZenWave developed the ZenWave D5 interconnect.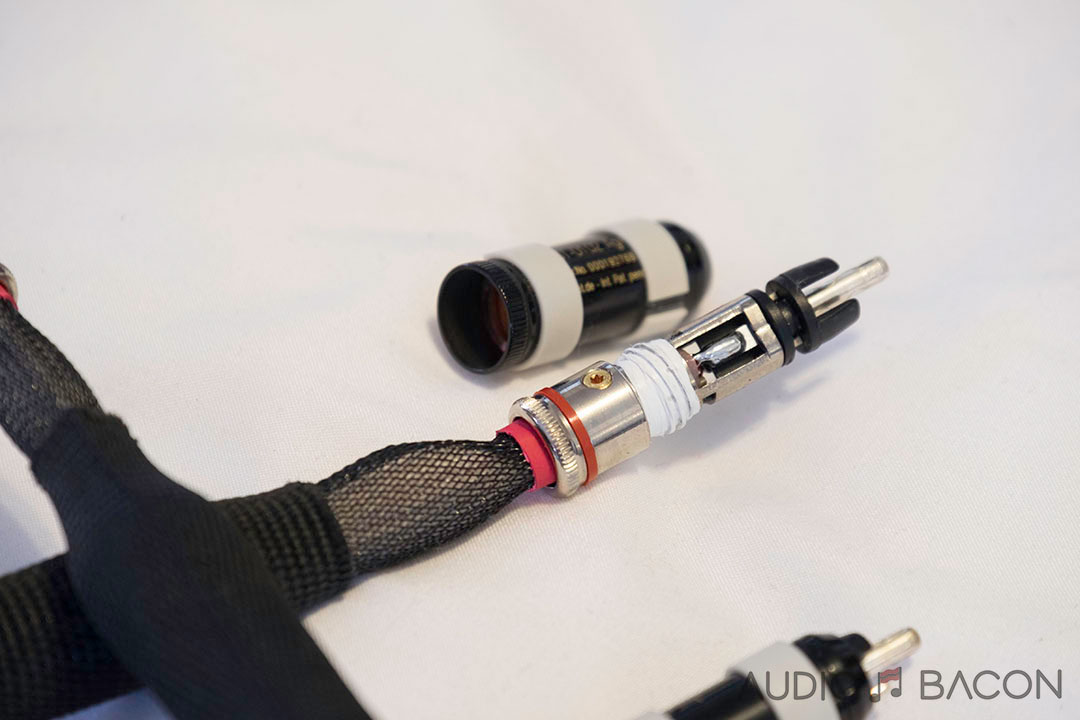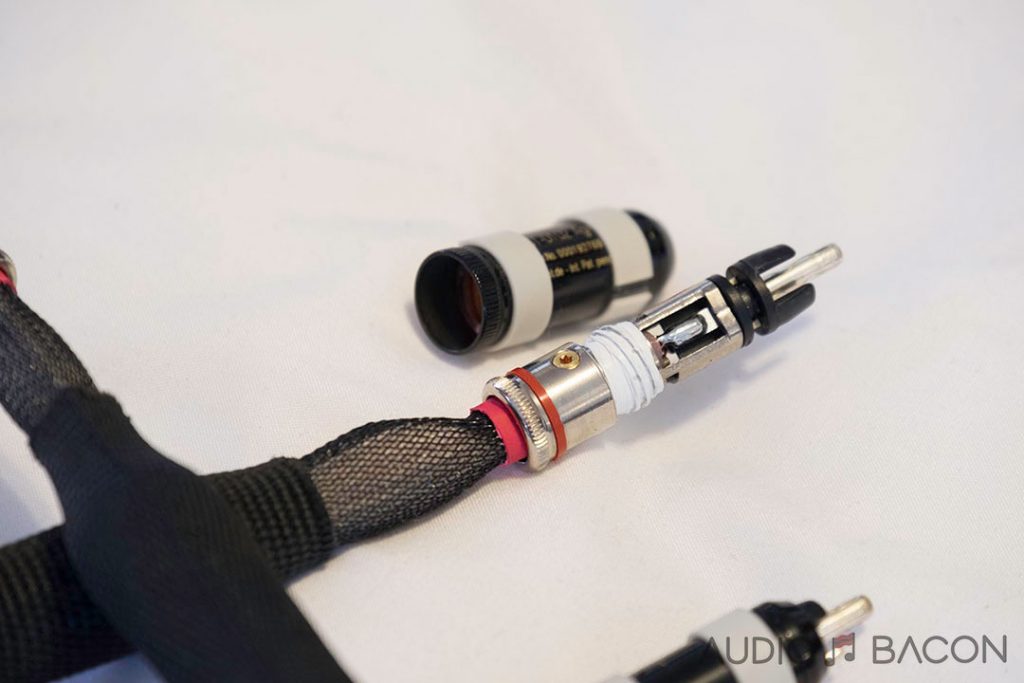 Build
Price: $1,195.00 – $1,595.00
RCA Plugs: WBT 0102 Ag with custom damped locking barrel and Teflon tape added to the threads. The best RCA plugs in the world are made even better.
Signal Wires: Neotech 26g UPOCC Silver / Gold Alloy
Ground WIres: Neotech 26g UPOCC Silver / Gold Alloy
Jacket: New jacket design with only pure, unbleached cotton and Teflon used underneath the elegant techflex-mesh outer jacket. The new design improves mechanical damping quite a bit while also improving aesthetics and durability.
At the time of writing, the D5 is available in RCA/Single ended only.
Dave on D5 vs D4
The D5 RCA interconnect cable is designed to be slightly richer and more harmonically dense vs the D4 and will match best with many low-distortion solid-state systems as well as those simply looking for a richer sound. By using my exclusive OCC silver/gold wire the resolution and clarity of pure UPOCC silver is retained, making this cable unique. Usually, to get a richer, warmer sound resolution is compromised, but not with the D5.

The D4 is intended to be perfectly neutral, a reference, and the D5 is just slightly to the warm side of neutral in comparison, and with my tastes and system. However, the experience of neutral with respect to tone or timbre does depend on the system and the listener, so in some systems the D5 may be considered the most neutral choice in terms of what provides the most realistic sounding timbre.

How is this accomplished? I use 33% more signal conductor vs the D4, bringing the aggregate wire gauge to approximately 20g using four separate runs of OCC silver/gold wire. The ground/return leg is changed from 6 runs of UPOCC silver in the D4 to OCC silver/gold alloy in the D5, a total of approximately 18g.
Basically, less silver more wires. The D5 cable I received was very thick but flexible. In the new production model, the cable will be a little thinner and neck down earlier. That way, there is more room for the cable to flex between the plug and the transition where it starts getting thicker.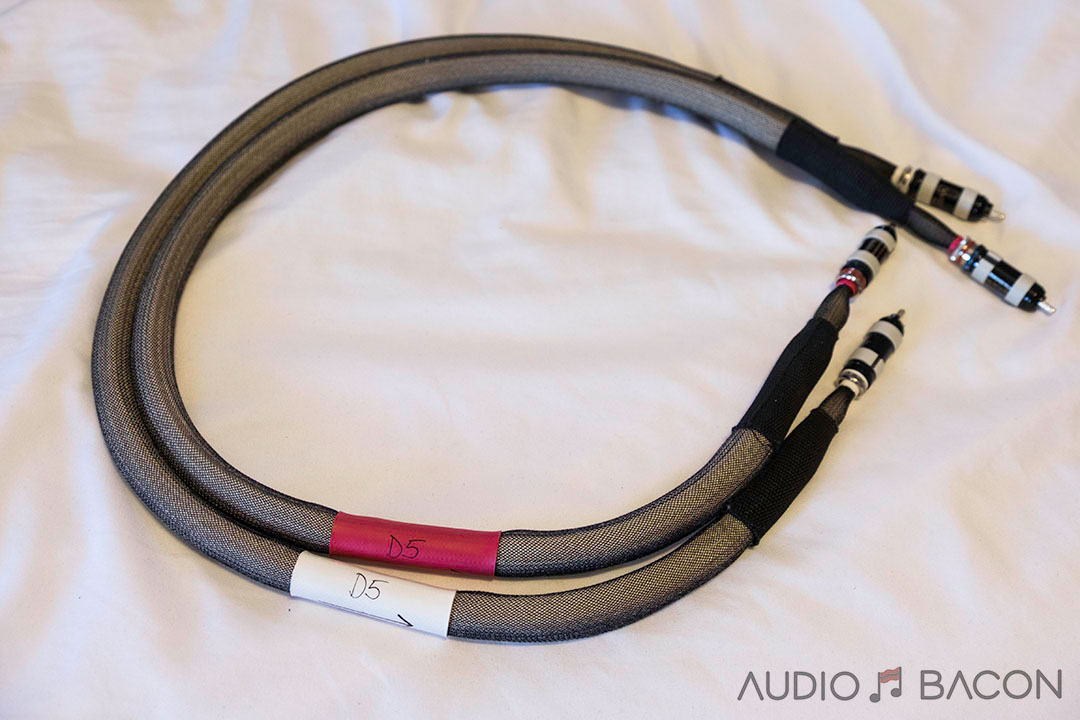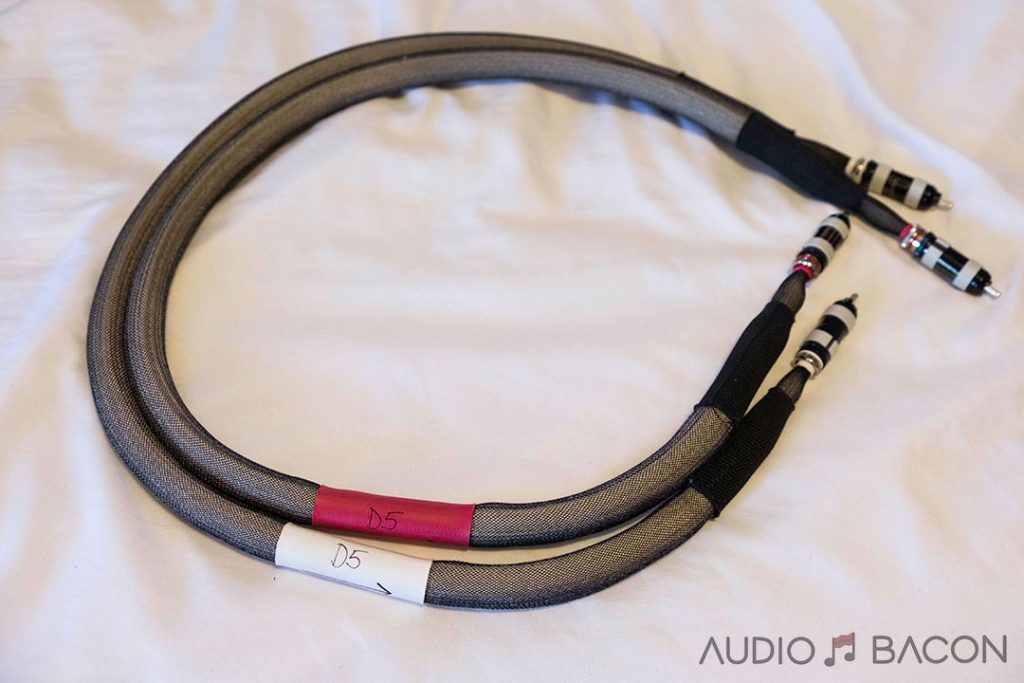 Setup
Speakers: Omega Compact Alnico Monitors
Subwoofer: JL Audio F110 V2 Fathom
Amplifier:

Chord TToby
Dayens Menuetto

Source: Innuous Zenith SE music server, Chord DAVE
Digital:

Danacable TruStream USB + SOtM tX-USBultra + modified switch
The Linear Solution ethernet cable
SOtM dCBL-CAT7, iSO-CAT6, and black cable

Interconnects: 

Audience Au24 SX RCA
ZenWave D5 RCA
High Fidelity Cables Reveal

Speaker cables:

Danacable Sapphire Reference Mk.2
SOtM CBL-SS8

Power:

Paul Hynes SR7/SR4 linear power supplies
High Fidelity Cables MC-6 Hemisphere power conditioner
Synergistic Research UEF Black Duplex Outlet
Furutech 104-D Carbon Fiber Outlet cover

Power cords:

2 x High Fidelity Cables CT-1 Ultimate
ZenWave Furutech DPS-4
ZenWave PL
Danacable PowerForce
Synergistic Research Atmosphere UEF Level 3 Digital
Vovox Textura

Isolation

Synergistic Research Tranquility Base UEF
2 x Symposium Acoustics Svelte Shelf
IsoAcoustics Aperta for speakers and subwoofer

Grounding

Synergistic Research Passive Block with 4 HD grounding cables
Sound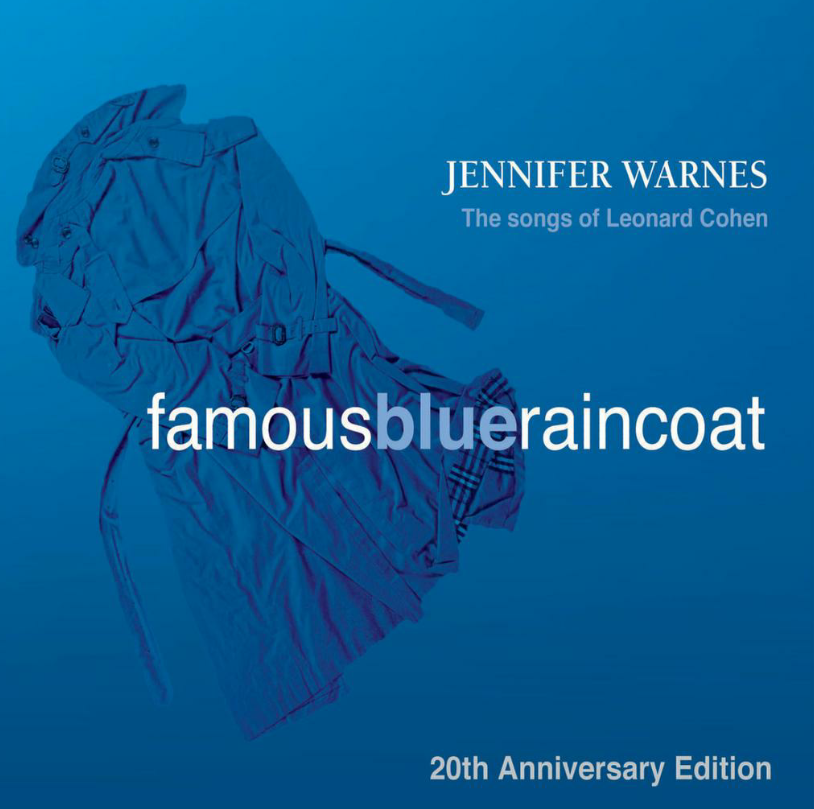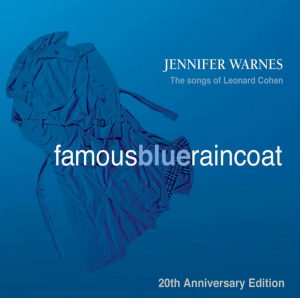 Famous Blue Raincoat – Jennifer Warnes
A beautiful rendition of this love triangle by Ms. Warnes. Her voice has this lifelike weight and presence which makes for a very emotive presentation. The smoky saxophone, somber violin, and dreary piano playing in the background have this wonderful density to its tone. It's difficult to believe there's any silver in the D5 at all. It does the best job of balancing warmth and detail I've heard so far from an IC. There's also a nice sweet bloom in the mids that envelops you with the mood and atmosphere of this track.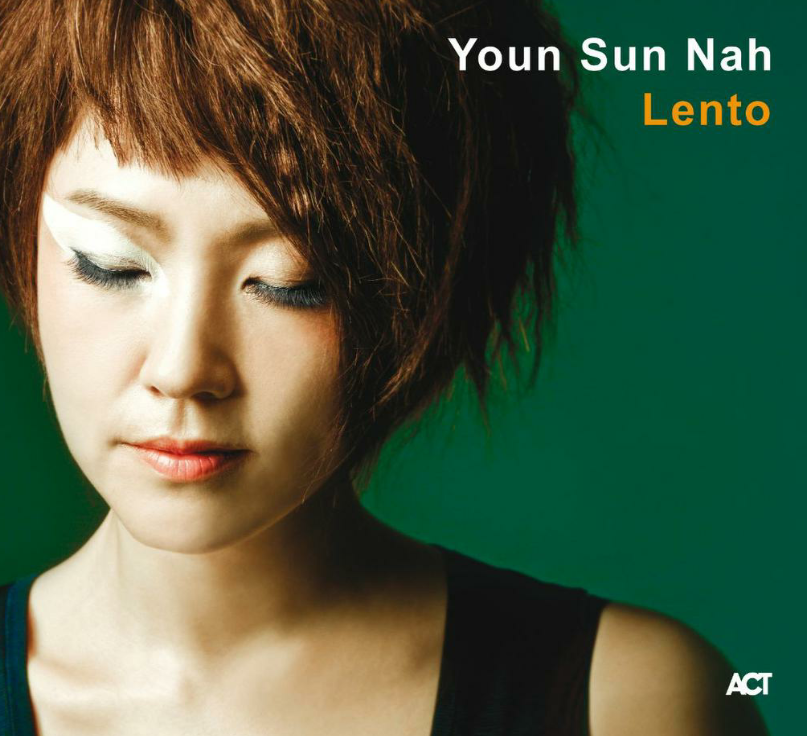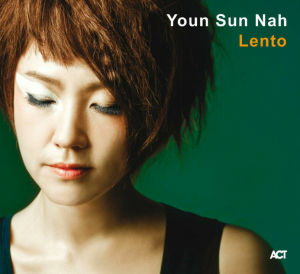 Ghost Riders in the Sky – Youn Sun Nah
A well-recorded track that tests the dynamic punch and speed of your system. The music never gets lost with the D5. Bass plucks, drum kicks, and stringed instruments are very well delineated and layered in the soundstage. Vocal outlines aren't as defined as my reference Audience Au24 SX but are rich, detailed, and very well textured. There's this golden hue similar to what I've heard from some tube amplifiers that blanket the sound lightly to give it a nice "musical glue" across the spectrum.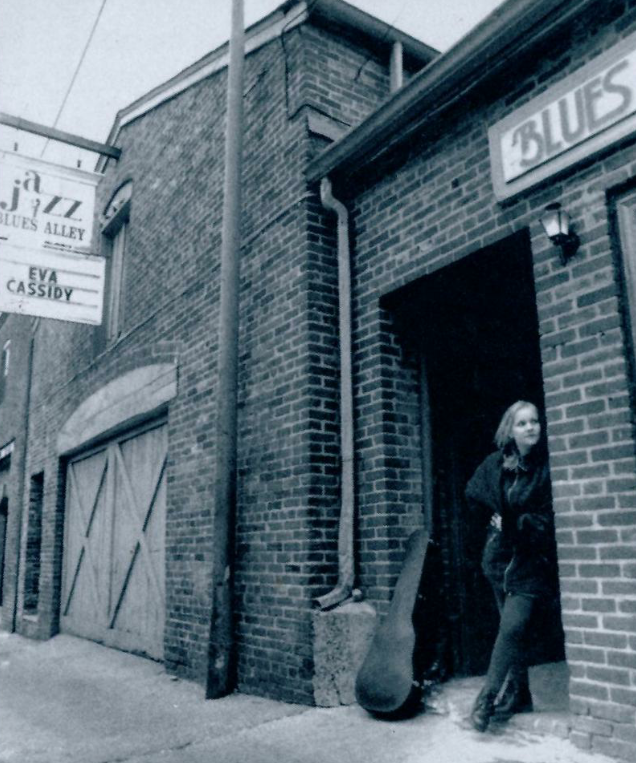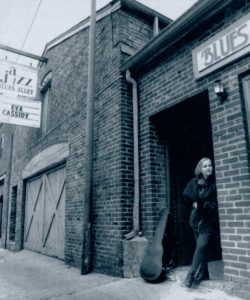 Take Me to the River – Eva Cassidy (Live at Blues Alley)
The D5 seems to really complement live recordings very well. It adds just the right thickness of warmth while maintaining a smooth articulation throughout. Dynamics of percussions resolve rhythmically and incredible clarity. Treble doesn't extend as far up as the Audience Au24 SX but has enough grace and texture. Ms. Cassidy's voice blends in with the bandmates in a very coherent, liquid, and energetic way.  The D5 fully relates the intimacy and acoustic nuances of this venue. There's no glare or sharpness to be heard.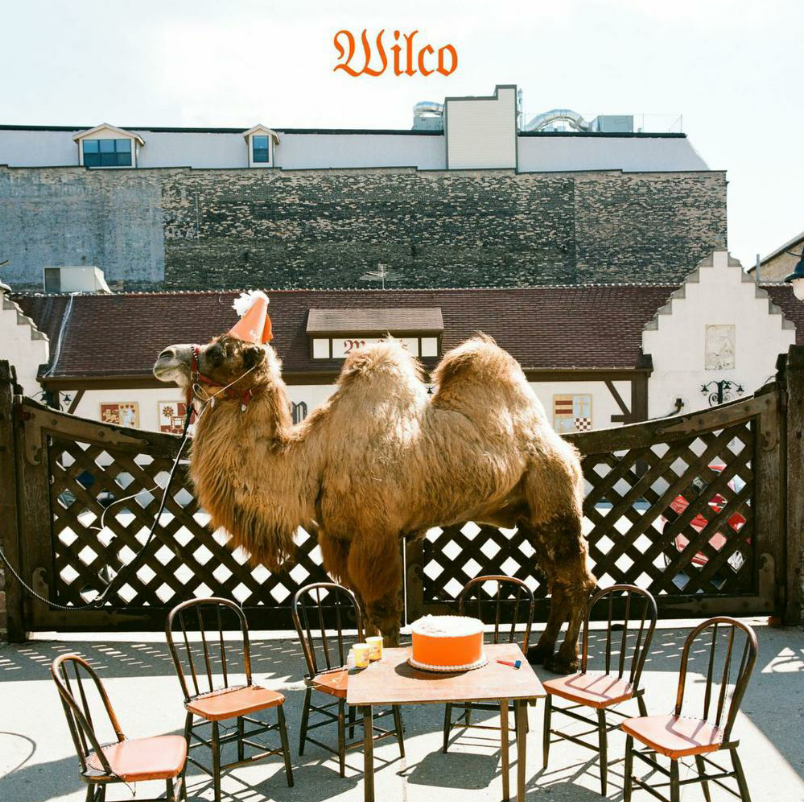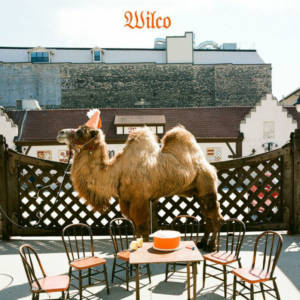 One Wing – Wilco
The soundstage isn't as large as the D4 but it's quite nice for its balance of warmth and body. The guitar plays with clarity and resolute on the sides, even as the sudden drum hits come in. There are a nice midrange density and bloom to the voice I really like. Cymbals crashes have nice tactility to them and as all the bandmates get hyped towards the end of the track, the D5 is able to layer the voices and instruments effortlessly. This track gets busy but there isn't any grain or distortion. Music just flows and remains organically melodic.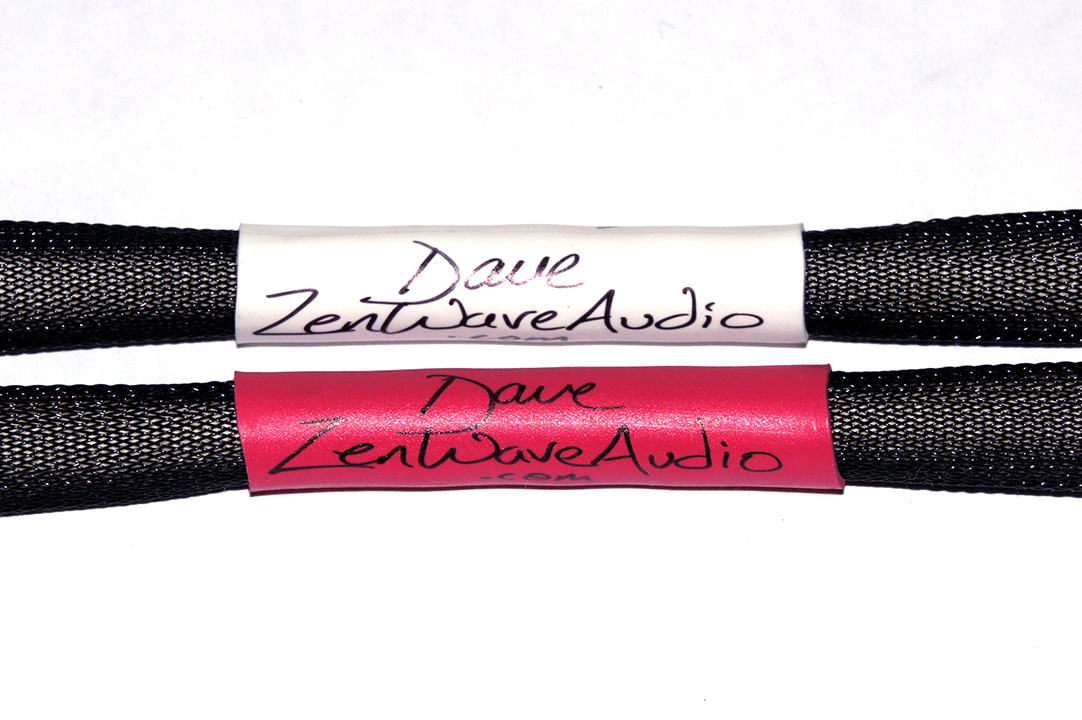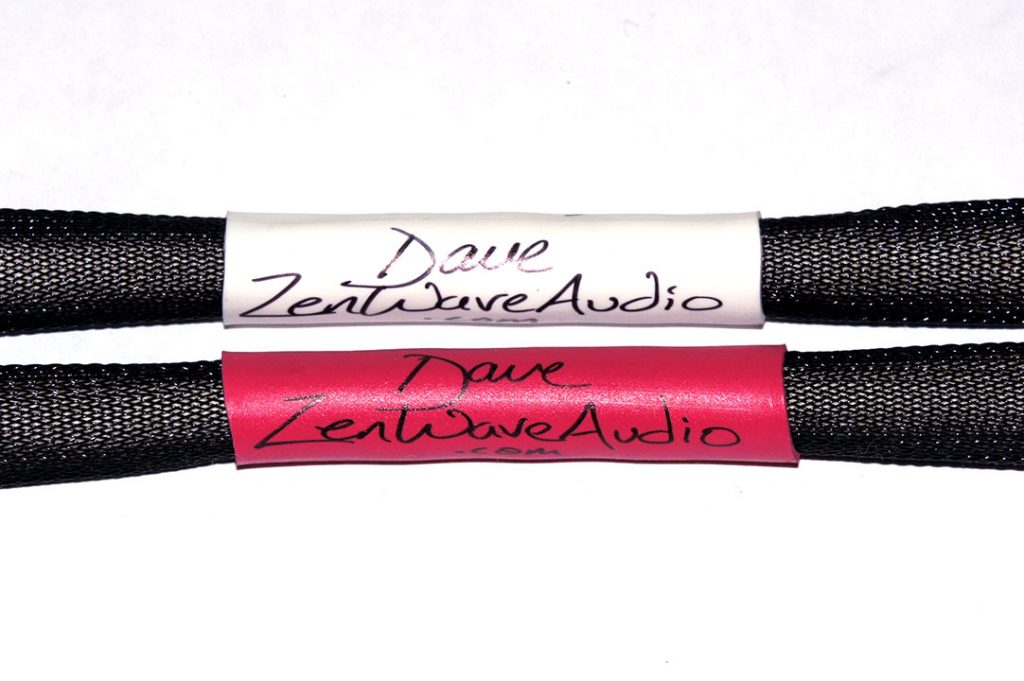 Final Thoughts
I've heard plenty of interconnects over the past few years. They each have their sound, but only a few have pulled me in. When I connected the ZenWave Audio D5 RCA interconnects, I knew I was hearing something very special. It's a similar feeling to what I got when I heard the award-winning Audience Au24 SX interconnects. I believe Dave at ZenWave Audio has formulated a dream interconnect where you get both warmth and resolution without the grain and distortion found on other cables. It was almost like a transfer function was applied to his fundamental designs. He basically pulled a Bob Carver with interconnects. You'll get a tube-like sound without actually maintaining any tubes 🙂
The ZenWave Audio D5 has made me a believer in his exclusive gold/silver alloy wire. It also reaffirms that expensive doesn't mean better as his cable sounded better than pricier ones I've heard. Now the question is, what would happen if this cable gets cryo-treated or gets shocked with a Tesla coil? 😉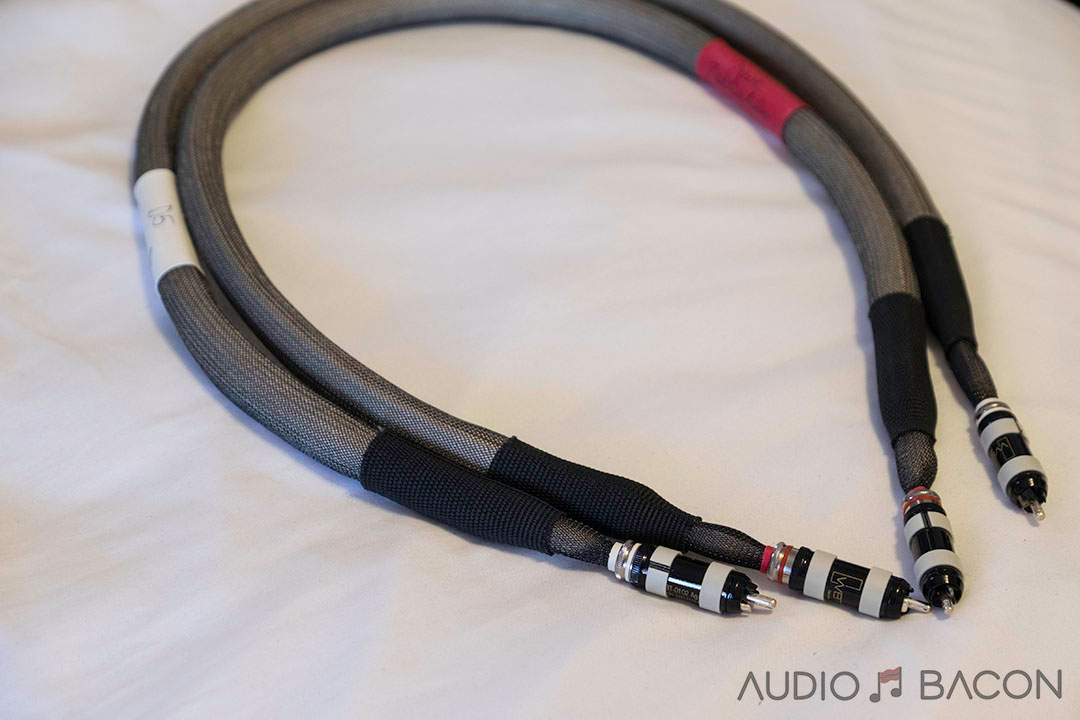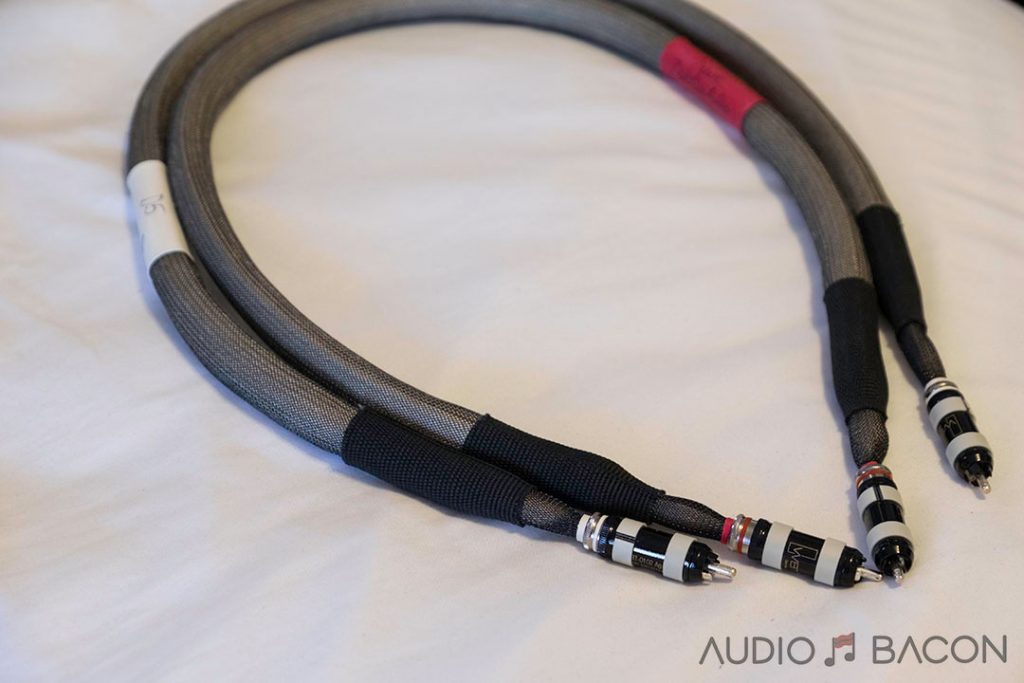 ZenWave is an appropriate name for the company. There's an ease, clarity, and musicality that their cables exhibit across the board. They even have both 14-gauge and 26-gauge silver/gold wire (and connectors) for sale by the foot for those who want to DIY their own cables. If your soldering skills aren't up to snuff and you don't want to spend money on bulk products you'll only use once, ZenWave will build your cables for a fraction of what you would pay other manufacturers. Some of these manufacturers will charge 5X for the same Neotech UPOCC silver. Now, don't expect any wooden boxes, exotic sleeving, or fancy connector protectors. Your Paypal funds are allocated to what matters most…the sound.
ZenWave Audio pride themselves on being upfront on what they use in their cables and to provide the best quality for your dollar. In the utmost show of confidence, ZenWave will even allow you to demo the products before purchase. If a company isn't willing to allow you to hear before you buy, or at least offer a trial period, I personally would be skeptical. I've purchased plenty of cables from ZenWave and can't express how great the customer service is.
As expected, ZenWave Audio is always on the move and they're now working on a speaker. Exciting times!
For more information on the ZenWave D5.