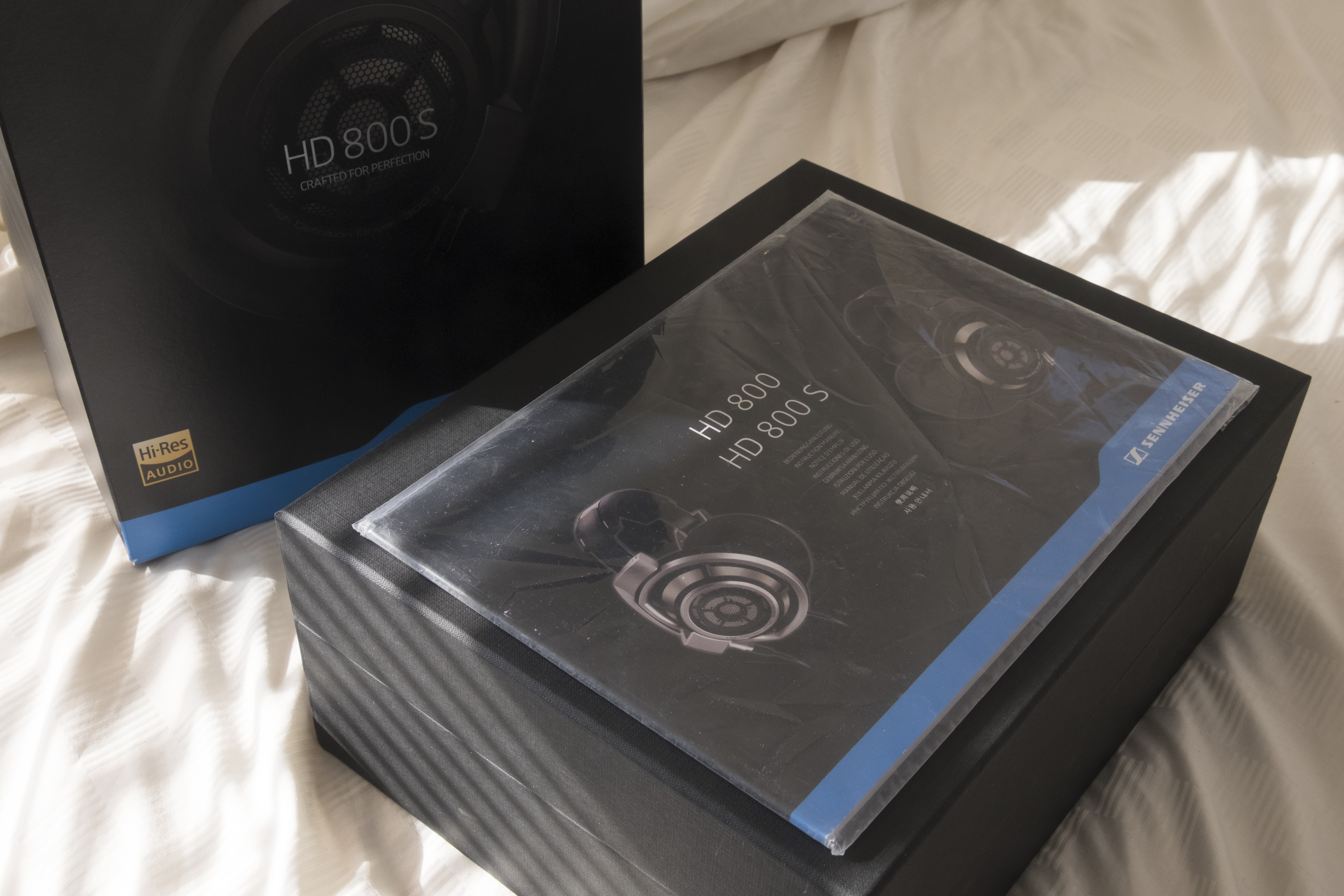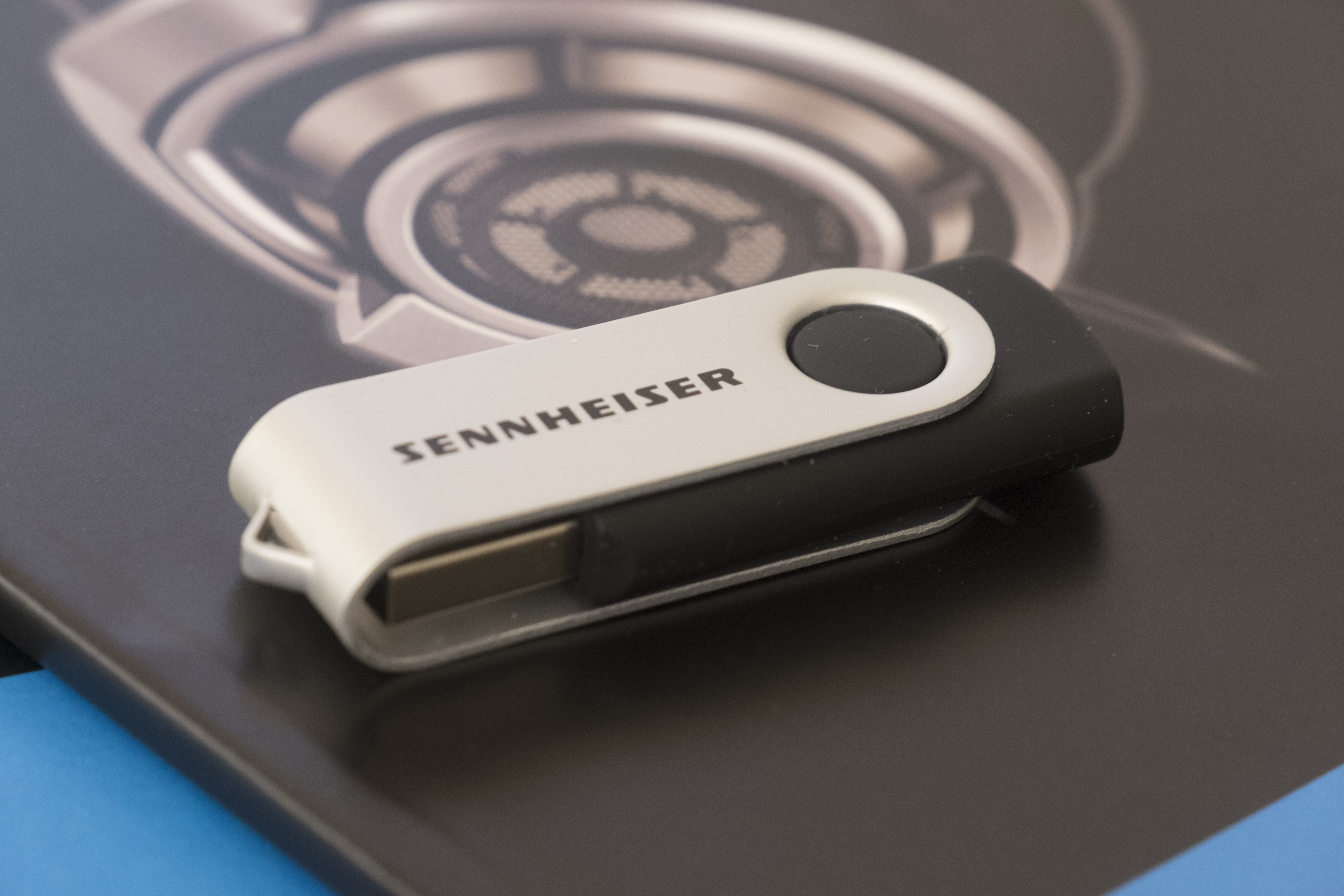 I reviewed the infamous HD 800 here. As mentioned, with the Anax mod, I wouldn't hesitate to recommend that headphone for a price point under $2,000. As ludicrous as it sounds, it's a fantastic value for an audiophile-grade headphone. In order to free myself from time limitations on the review, I purchased the HD800S outright.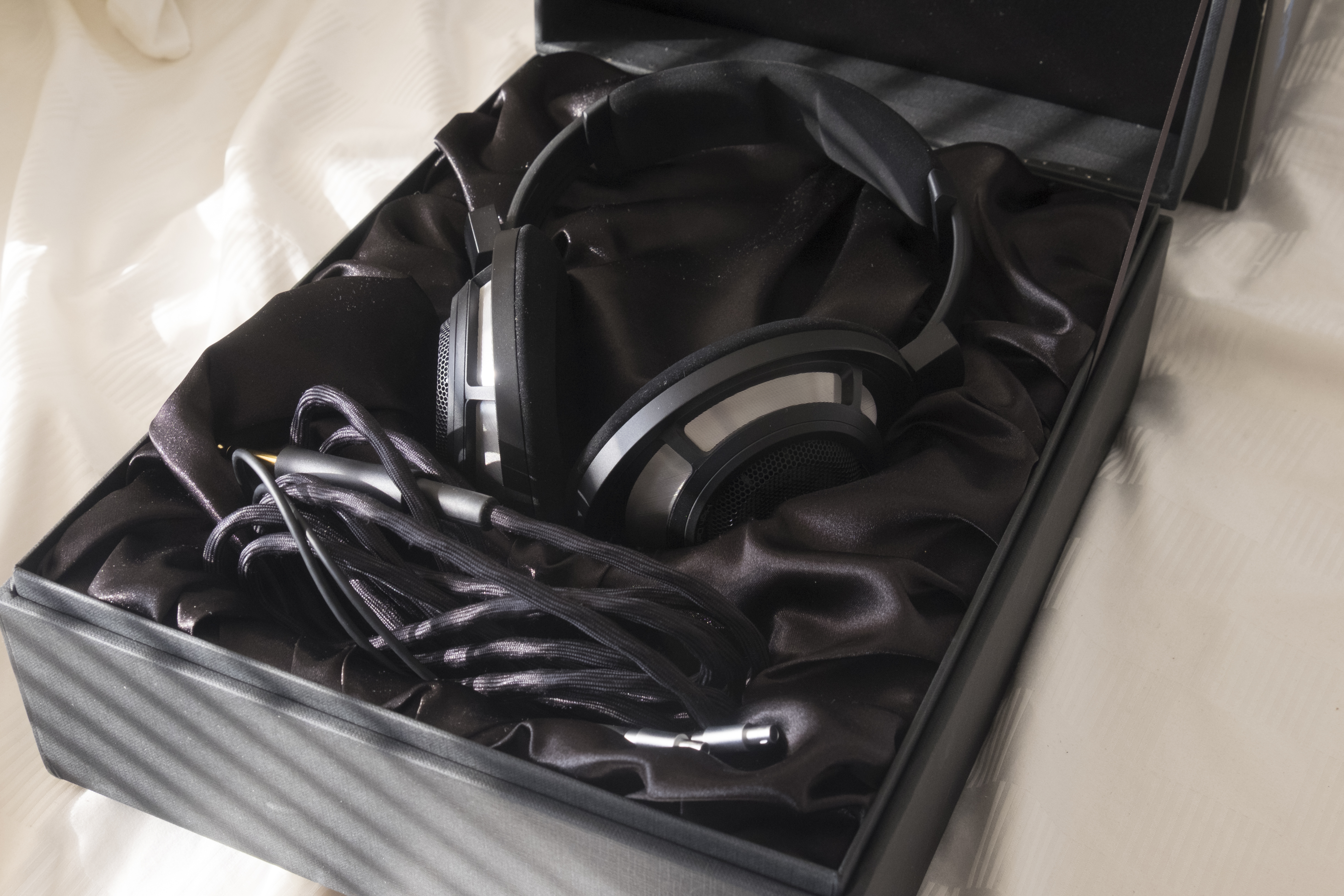 Equipment used in review:
Source/Amplification

Chord DAVE – $13,000
microRendu – $640
Roon + Tidal

Headphone cables

DHC Complement4 headphone cable – $999.99

Headphones

Abyss AB-1266 Deluxe headphones – $5,495
Sennheiser HD 800 S – $1,699.95
Fostex TH-900 with Lawton Mod – $1,299.99

Power

HFC CT-1 power cord x 2 (1.5m) –  2 x $2,375
HFC CT-1 Ultimate power cord (1.5m) – $6,575
HFC MC-6 Hemisphere power conditioner – $2,800
HFC MC-0.5 x 4 – 4 x $299
TeraDak DC-30W power supply – $150

Digital cable

Chord SilverPlus USB cable – $100

Networking

SOtM Ethernet Cable – $199
Asus EA-N66 – $89.99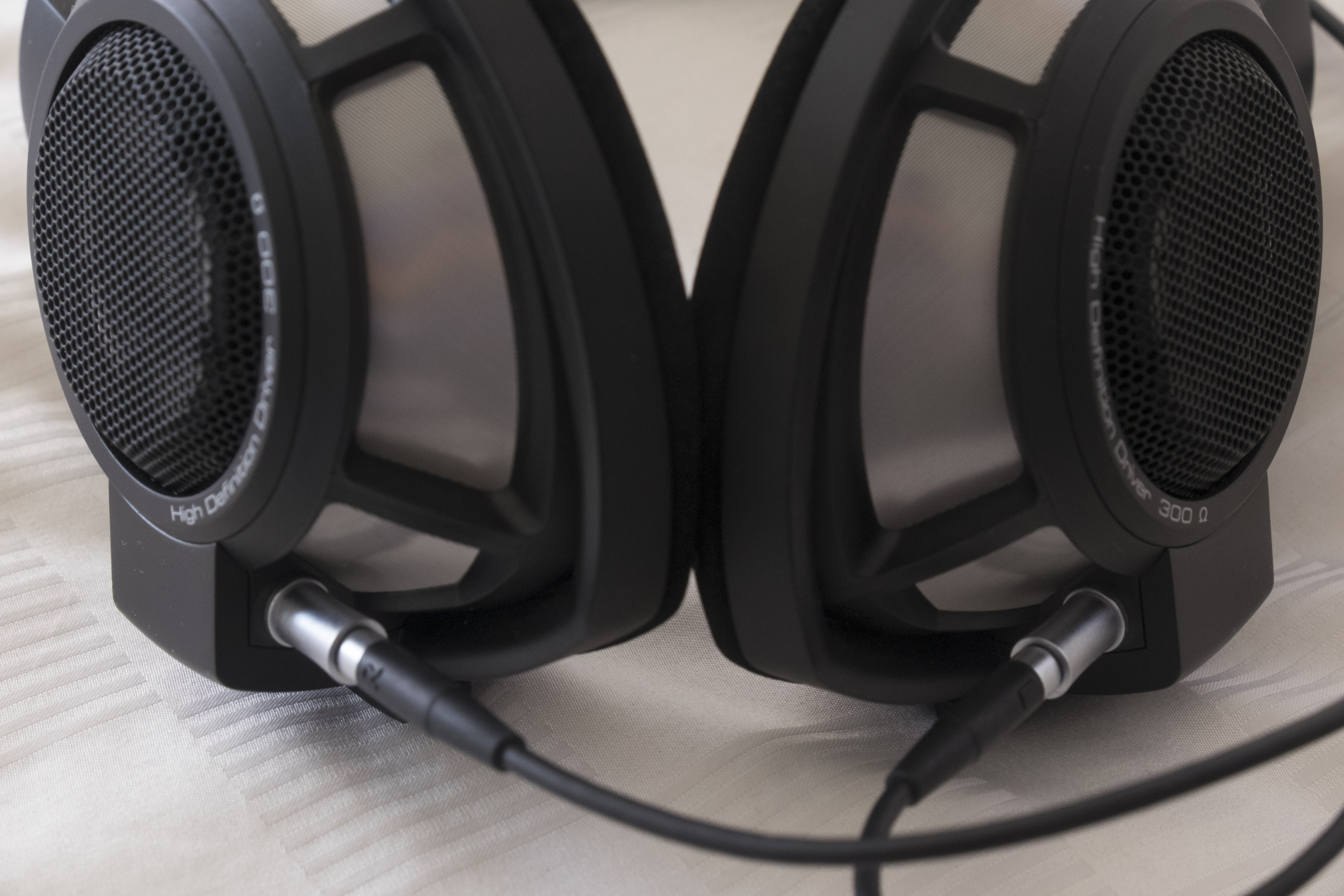 Aside from overt color change from silver to black, everything else is identical to the eye as far as appearance. Please take a look at my previous review in regards to comfort, build quality, etc.
Let's get straight to the sound.
Sound
As mentioned in the previous review, the HD 800 had a few acoustic flaws that required mods and/or particular amplification to help mitigate some of those issues. One glaring one being the peak at the 6 KHz which caused this really sharp and fatiguing sound. Sennheiser's answer was to include an absorber technology:
The enhanced sound reproduction of the HD 800 S is achieved through the addition of the innovative absorber technology that was pioneered in the Sennheiser IE 800 – a breakthrough that preserved the audibility of very high frequency sounds by eliminating a phenomenon known as the "masking effect", where the human hear struggles to hear frequencies of sound when lower frequencies of a higher volume occur at the same time. By absorbing the energy of the resonance, Sennheiser's patented absorber technology prevents any unwanted peaks and allows all frequency components – even the finest nuances – in the music material to become audible. This innovation was a key element in making the IE 800 the world's best sounding in ear headphone, and in the HD 800 S it helps to bring even greater purity and precision.
This essentially eliminated the peak at 6 kHz and made the headphone a lot more well-rounded. The lower mids and bass has an added richness, body, and weight in comparison to the original. The treble, to my ears, is perfect albeit a bit more tapered off. It's smooth but still very detailed without being sharp.

Conclusion
In stock configuration, the HD800S is a much more well-rounded headphone in comparison to the original. In its stock configuration, the HD800S is clearly better than the HD800 outside of maybe a bit of shine in the treble. Overall:
An accurate and balanced tonality.
The bass is a tad loose but not too bad.
Great imaging
Better than the HD800 + Anax mod
No longer harsh/fatiguing
Great for classical, some rock, EDM (surprisingly), and acoustic, but lacks a bit of punch with hip-hop/rap. Pop isn't bad but overall but a bit flat.
Sounds great on a larger variety of amplifiers
For the amount of fidelity you receive, it's a wonderful value. This could however change with the introduction of the Focal Elear.
If there's a system that could truly extract the limitations of a headphone, this Chord DAVE setup would be it. So what do you get more from a higher-end headphone such as the Hifiman HE-1000 and Abyss? Depth. The HD800S sounds quite flat in comparison to the other two headphones. The improved layering and deeper soundstage of the other two is undeniably apparent.
In conclusion, the HD800S has a more relaxed and balanced sound. In my opinion (without having heard the Focal Elear), it's the best headphone as far as value under $2,000.
Raw Notes:
We Don't Talk Anymore – Charlie Puth (0:44 – 2:00)
HD 800 S

vs TH-900 w/Lawton

Bass hits hard and very taut
Fostex has a more laid back sound.
Bass presence makes for a more atmospheric sound.
Vocals have a bit of this thin, metallic shrill tinge.
800S has much more resolution, dynamics, fuller, clarity, detail, and emotional draw. Fostex a bit dull in comparison.
Fostex has great bass detail but the overall tonality isn't natural or balanced.
Private Lawns – Angus & Julia Stone
HD 800 S

vs TH-900 w/Lawton

Both have great imaging capabilities
800 much blacker background
800 more balanced and natural tonality
Drums definitely have a ton more punch on the Fostexs
Instruments just sounds more accurate with the 800. Fostex sounds a bit colored and loses a bit of resolution.
800 has a more grounded and controlled sound. Fast!

vs Abyss
Feeling of Jazz – Wynton Marsalis
HD 800 S

vs TH-900 w/Lawton

Vocals don't have that dynamic realism, not as emotive.
Drums are fun
800 has better treble extension
Fostex = flatter
When trumpets come in, it's a bit dull, lacks energy
Fostex – piano has more presence
800 a MUCH more holographic sound. "you're there" sound.
800 – All players have a rounded and naturally sized body to the sound. A natural fullness.
800 much more clarity, high energy, balanced
800 sounds like the real thing, the Fostexs sound colored and a bit fuzzy around the edges
Imaging is much better on 800

vs. Abyss

Instruments have more weight, right amount of warmth
Abyss sounds even more accurate, true to the recording, no over-emphasis
800 sounds a bit thin/lean in comparison
With the Abyss, you are THERE. IMO, worth the extra money.
I think the tonality is as natural as you could get.
800 has a much more expansive and wider sound.
Textures are much more pronounced on the Abyss
800 seems to have more air around the actors
When you don't do a direct comparison, the Fostexs are fun headphones.
Abyss Comparison
1979 – The Smashing Pumpkins
The 800S is much flatter than the Abyss.
800S has accurate tone but lacks in dynamics in comparison.
Difference between "Oh this is an audiophile quality headphone" and "Holy shit it feels like I'm there!"
Take the 800S, round the sound up a bit, sprinkle some extension both ways, add a few drops of clarity, a cup of resolution, and you have the Abyss.
The 800S sounds dull and veiled in comparison…the Abyss are much much more transparent. High energy.
Sunshine – Matisyahu
Abyss = truly end-game sound
800S lacks refinement and layering in comparison.
Abyss is much more engaging. 800S sounds a bit veiled
800S really flat…but tonally balanced and accurate.
Abyss = blacker background. Too bad I don't have an adapter for the HD 800 for the Complement4.
Never Gonna Let You Down – Colbie Caillat
800S – Audiophile sound
800S flat and less dynamic. Separation and layering on the Abyss is far superior at only 3x the cost!
It's like watching someone riding a rollercoast and being on the rollercoast itself.
HD800S Only
Monster – Paramore
Bass doesn't have the weight I would expect from this track.
Lacks a bit of energy but is accurate.
Come Round Soon – Sara Bareilles
Relaxed and smooth sound.
No emphasis on any particular region.
Precise and detailed. Delicate.
I think the limitation of the 800 and 800S is depth. Width is undoubtedly not an issue.
Broken-Hearted Girl – Beyonce
Balanced sound, realism.
Layering and separation could be better.
No One – Alicia Keys
Bass a tiny bit of bloat, tight around the edges though.
A very refined sound. Difficult to find flaws in tonality.
Not quite as engaging for my tastes.
400 Lux – Lorde
Bass doesn't have that sharp smack I expected from this track.
Excellent reproduction of vocals. Lacks a bit of dimension.
A very proper and polite sound.
Tempest – Jesse Cook
The string textures are commensurate with the lighter weight of the low-end
Sounds beautiful
Kyoto – Skrillex
Quite engaging and energetic
This track is mixed well. Lots of immersions and atmosphere.
HD800S good for EDM/Dubstep? Who would've thunk?
Enjoy the Ride (Vicetone Remix) – Krewella
That grandiose soundstage really adds to the presentation of some of these EDM mixes.
Really really fun.
Very precise, balanced, engaging.
Giant In My Heart – Kiesza
I can't stress enough how even the tonality is with this headphone. You really do get a glimpse of the actual recording.
 Harshness in the treble is tamed and is no longer abrasive.
An audiophile sound. There's still a slight veil.
Santa Barbara [Bedroom Demo] – Meg & Dia
Beautiful presentation. Beautiful song.
Sounds great.
Cannonball – Damien Rice
HD800S really shines with acoustic music.
Lots of micro-details, texture, good rhythm.
Uncolored and truthful
Get Your Shit – Wiz Khalifa
Need more low-end punch.
Balanced but not engaging
Not really a good fit for hip-hop/rap
Fuck Sleep – Kid Ink
Pretty sure these tracks were mastered with bassier rigs.
Treble overpowers the track a bit.
Listen to Your Heart – D.H.T., Edmee
Relaxed, smooth, euphonic.
Goodbye to You – Michelle Branch
Right balance of dynamics and detail.
A pure and honest headphone. Classy? eh.
Chan Chan – Buena Vista Social Club
800S excels with live recordings.
Probably one of the best track I've heard on the 800S. Ended up listening to the entire album.
An eerie sense of realism and atmosphere.
Delicate and true to its presentation. That is the 800S.
Shatter Me – Lindsey Stirling
Sounds superb on the 800S.
Outside of lacking a bit of texturing, a roundness in the instruments/vocals, and layering…the 800S is so pristine and pure.