PLiXiR Elite BDC Balanced Linear DC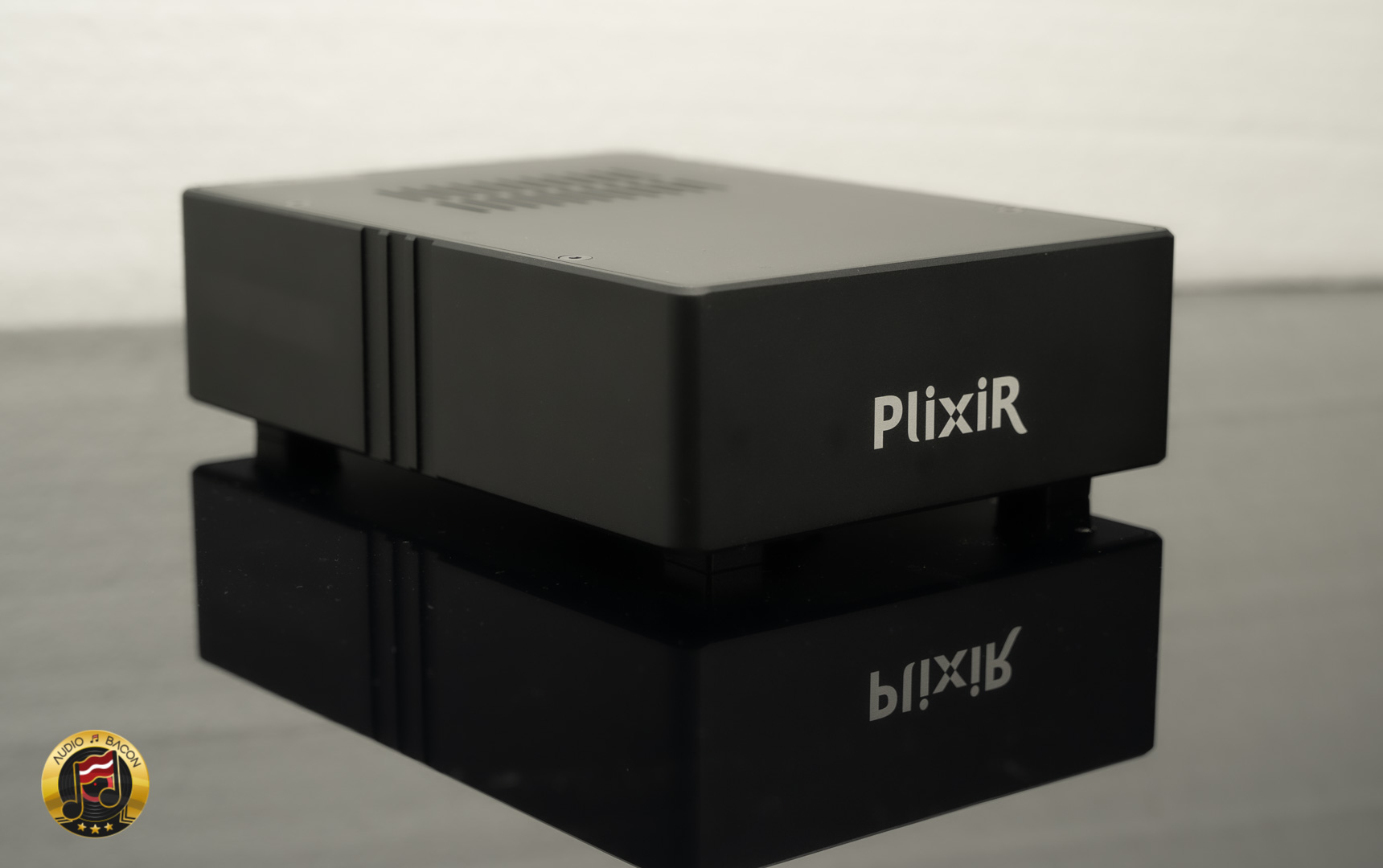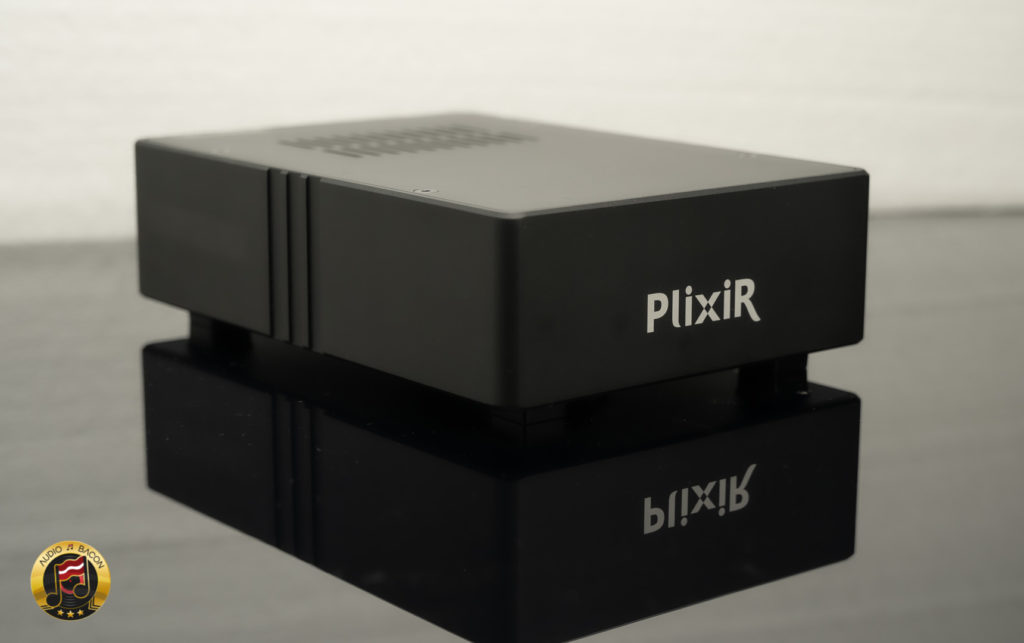 Price: $560 (Single rail), $140 for Statement DC cable.
Plixir's Founder, James Soh, on the Elite BDC linear power supply
The product is unique in the concept. With 3-stage noise filter / regulation design. All the 3 stage is different and addresses different aspect of noise pollution within the circuit. We are the only one doing it in this concept. The key for me is to reduce noise injection into the circuit in the first place. So it starts first stage with a different transformer design and usage that eliminate ground noise injection by traditional diodes bridge design.

Then the 2nd stage regulation reduces most of the noise with a CLASS A driver stage and WITHOUT negative feedback. I find this sounds the best, with no dynamic constriction.

The final stage regulation does the regulation, over-heat protection / over current protection. I use a very robust and low noise voltage regulator; most of the noise level reduction heavy lifting is done by the first 2 stage already.

The other aspect is to lower the impedance of current delivery. This aspect for me, can only be hand tuned. I personnelly tune each PLiXiR DC power supply before it leaves the factory for this. As you can see from my CV, I have many years of equipment modifications experience and that is key here.

Of course there are other execution and design aspects for me which contributes to the good sound (like using ONLY thru-hole component) and low impedance PCB design, but this is experience.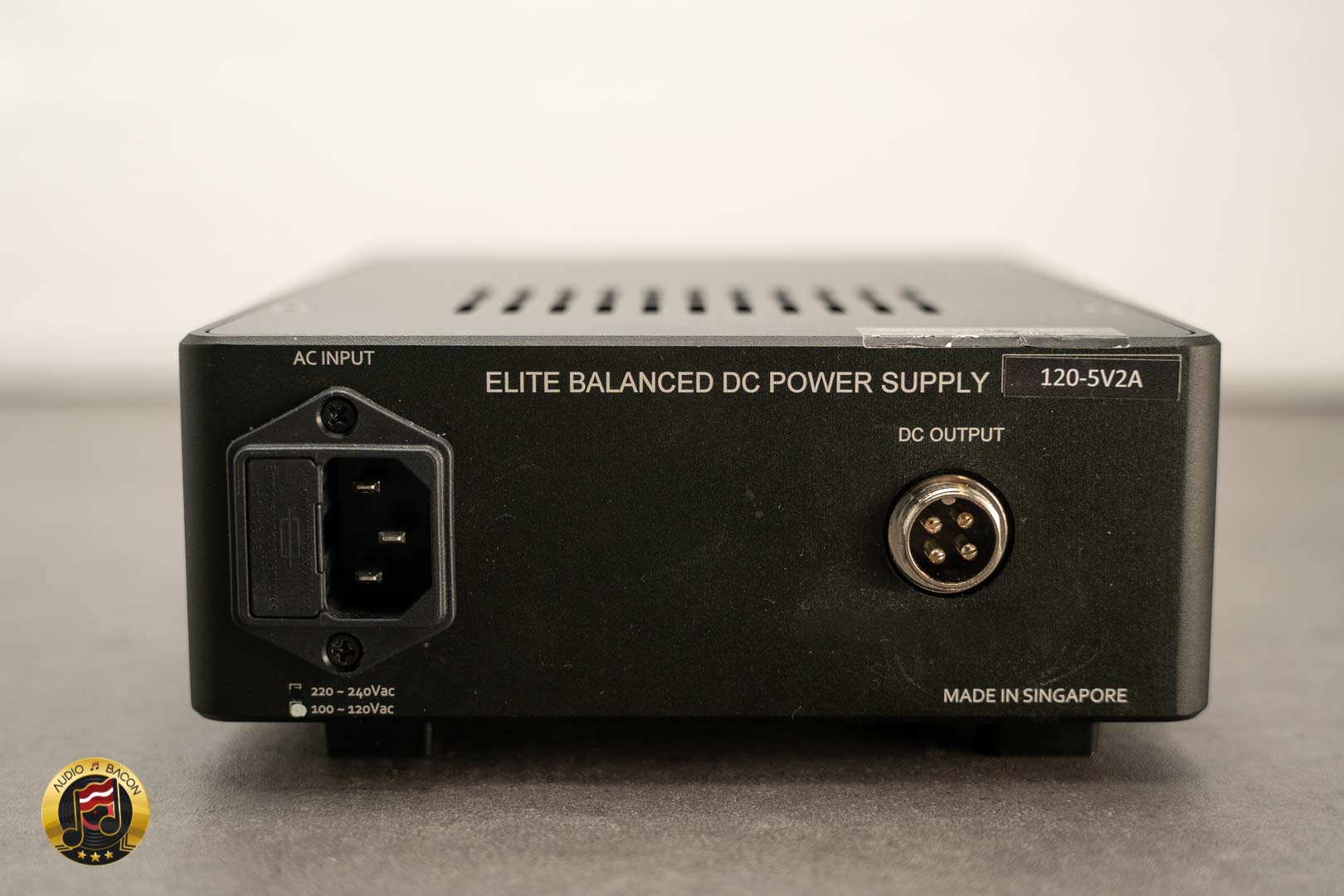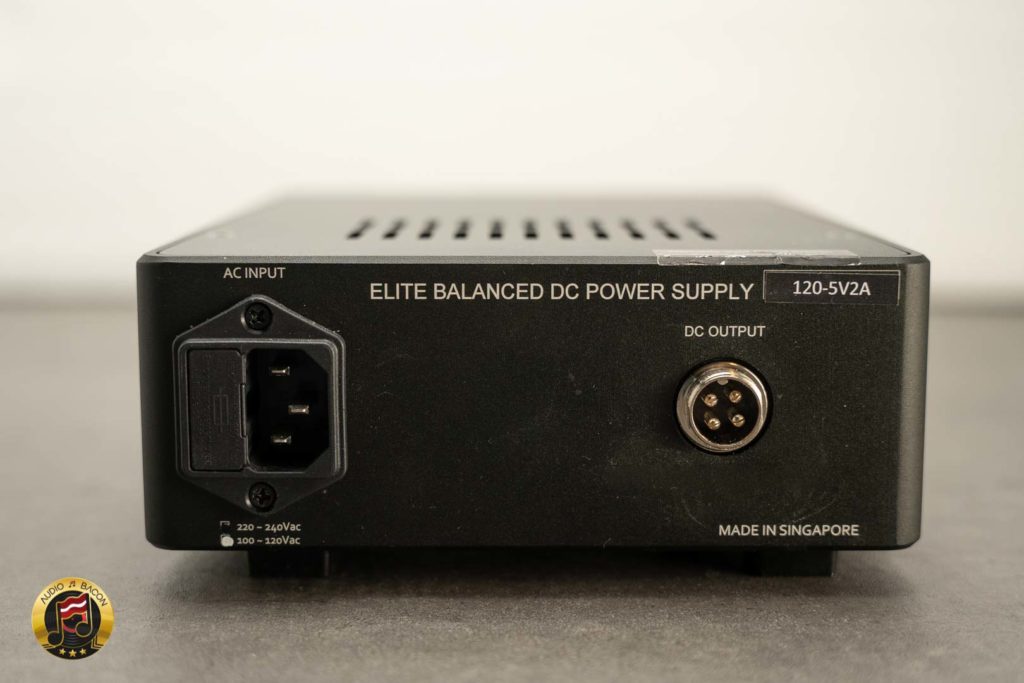 Build & Specification
Output: Less than 1mVrms residual noise at DC ouput. Output Current available in 2/4/6 Amps current continuous.
Output voltage: Output voltage available from 5 Vdc to 30 Vdc. Available in: 110 Vac or 230 Vac input voltage
Finish: Black anodized, sandblasted aluminum
Weight: 2.5kg (2A), 3.2kg (4A), 3.7kg (6A)
Dimensions: 230 x 160 x 70 (mm)
Cable: Includes one-meter-long PLiXiR High Current DC Power Cable with a choice of 1.3mm, 1.7mm, 2.1mm or 2.5mm DC plugs to mate with your equipment.
Overview
As you could probably gather from above, the Elite BDC's balanced design is very unique. You also have the option to add the Statement DC power cable for $140. I'll be using this cable for the review.
I call this power supply, the Chameleon. It doesn't quite have a predetermined sound but instead remains adaptive to what is played. It seems full-bodied at times, lean on occasion, and warmish and bright when called for. Many of the other power supplies apply their own "coating" over the sound. But with the PliXir, there's differentiation. I haven't heard any other power supply quite like this one.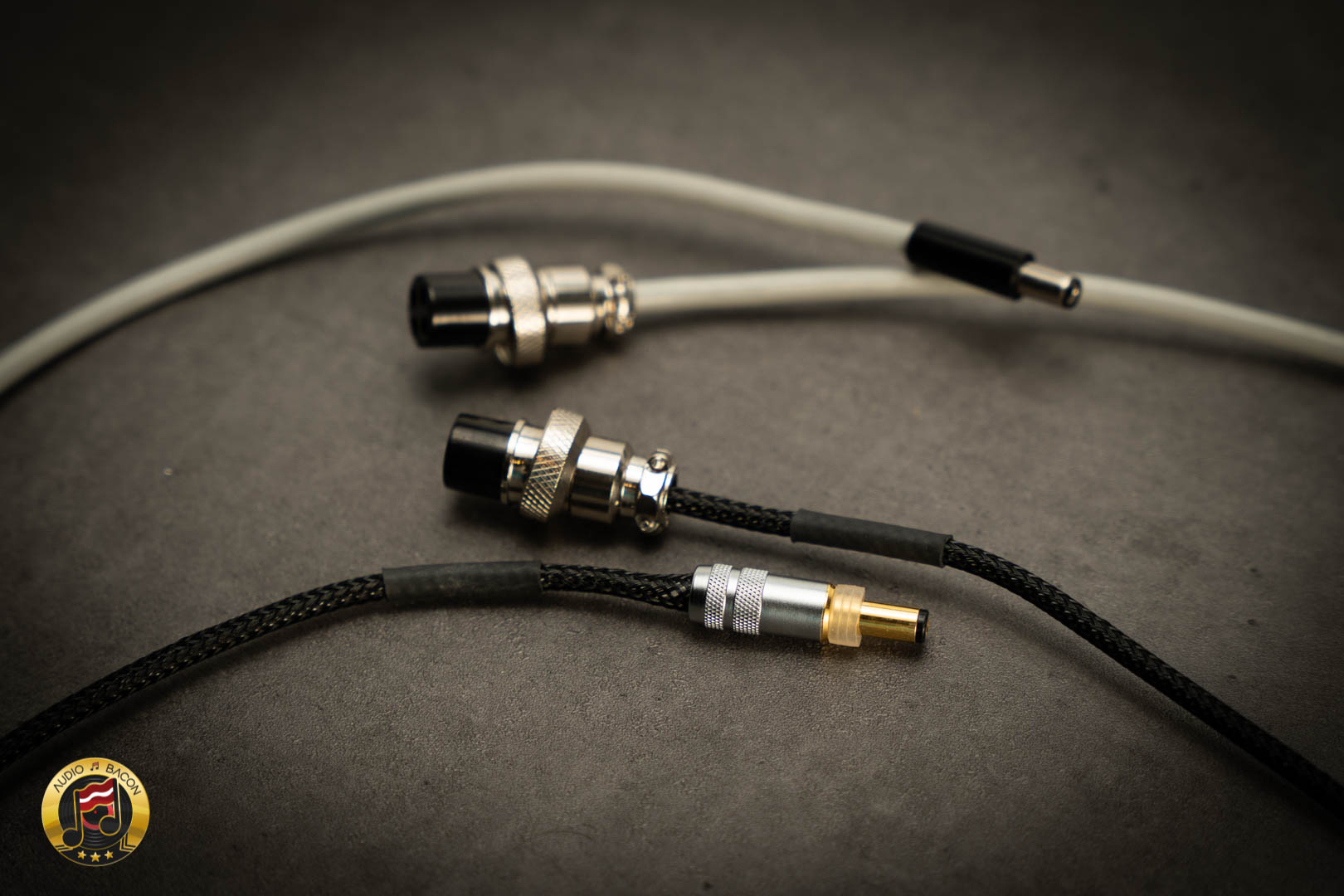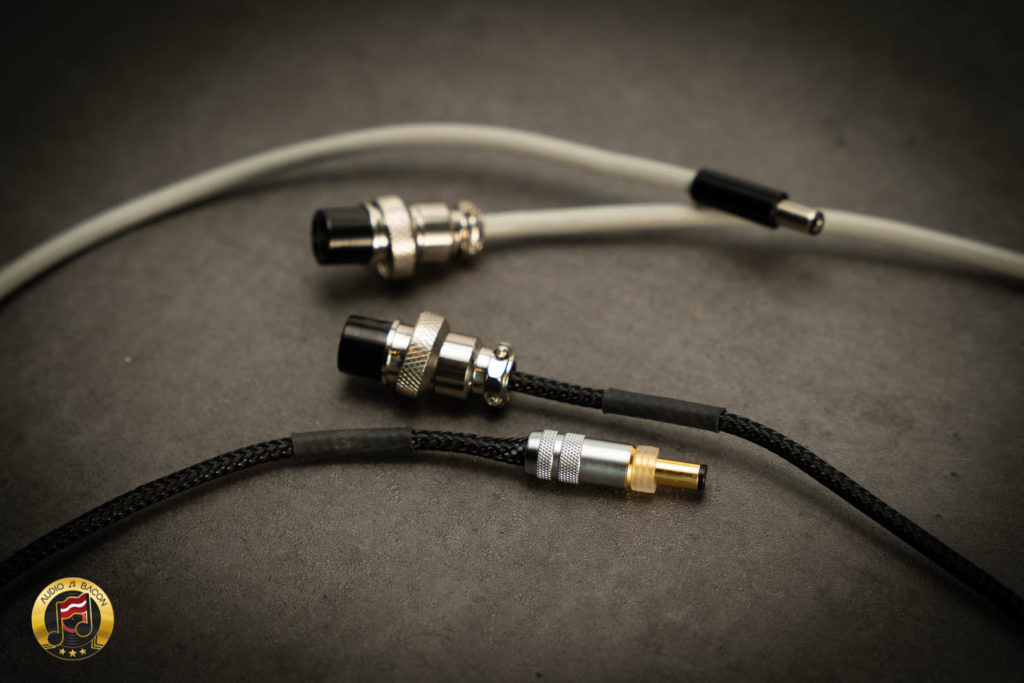 Stock Cable vs. Statement DC Cable
The stock cable is denser, smoother, and more relaxed. It's more of a gray tone rather than a brown tone.
The Statement cable is more vibrant, colorful, and resolving. There's more presence with this cable.
The bass and timbre is more accurate with the Statement cable.
Both cables have beautiful texture and grit.
The Sound
Once I hooked up the Plixir Elite BDC, I couldn't help but say "WOW." Gobsmacked indeed. Let's just say, if you were to look up a glossary of audiophile descriptors, the PLiXiR will probably encompass many of them.
First, the Elite BDC is a transparency monster. There is absolutely no veil, haziness, or bloom. It's alive and raw yet encompasses impressive tonal balance with minute effortlessness. There's fantastic top-end clarity, low-end textures, and lifelike resolution. From fat bass riffing (Metallica's Enter Sandman) to just enough freshness in the upper octaves.
Nimble presence. Startling fidelity. Seamless articulation. The Elite BDC seems to embody all the audiophile virtues. The sound is spacious and preserves sustain and fade. Not just from guitars and applause, but from pitched vocalizations. It's surefooted and just grabs hold of your consciousness.
There's a certain density in frequency and time that is precise and lucid. From supple bass lines to machine-gunned piano play. There's solidity in both the airy harmonies and the well-textured grunts and booms. You are simply brought closer to the emotion of the music. One example would be Death Cab for Cutie's I Will Follow You into the Dark. The rigidity and micro-dynamics of the light strings help support the melodic passages with empathetic suspension.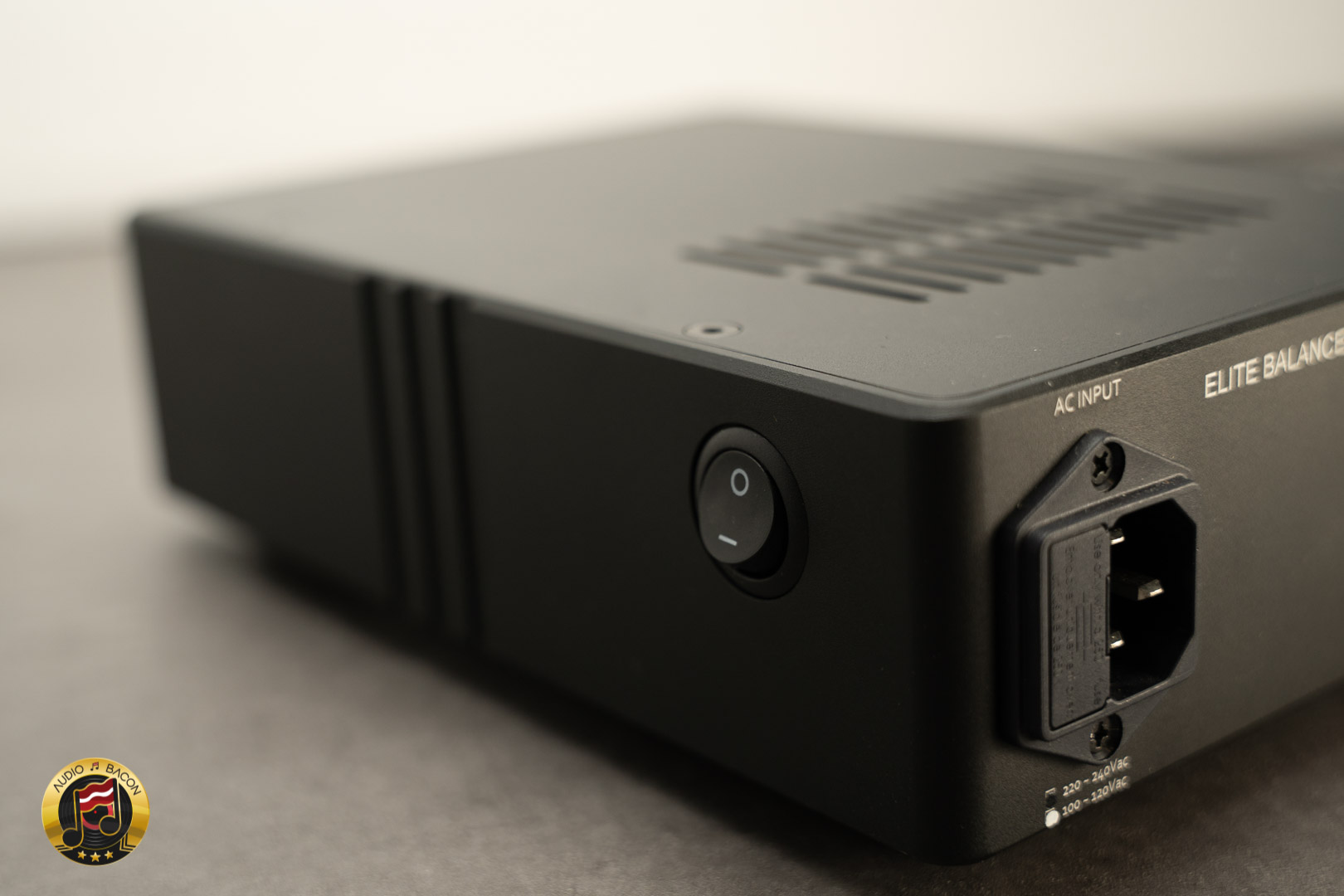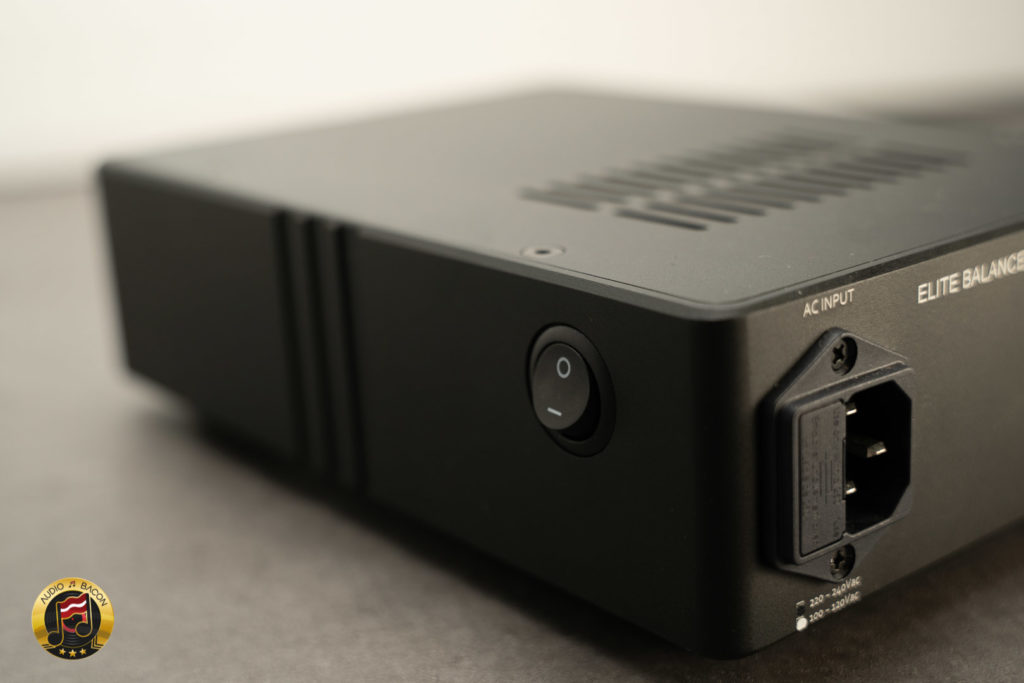 A Reference Power Supply
The same applies to the first few seconds of Linkin Park's My December – where it's all pieced together in well-organized musical layers. Consequently, the Elite BDC effortlessly maps the individual players in a section. And the full scale of an orchestra. Instruments don't pile on top of each other like zombies. But instead are spaced with their own individual contribution of transient trails.
Low-order harmonics were also a surprise. There's incredible power and proper stiffness. It's more defined than it is hefty but has plenty of chest and throat. The bass will never spill but remain righteous and tangibly live with propulsive textures. The Elite BDC is definitely in the top 3 when it comes to bass.
The Elite BDC has such a wonderful balance of body, resolution, texture, and spatial acuity. And probably has the truest treble reproduction in this lineup. It's a very engaging and pure sound that you could hear at its deepest levels. There's just so much music going on with this power supply. So if you're in search of absolute truthfulness and seek to extract unfettered dynamics – check out the Elite BDC. You'll hear your music in a different light…guaranteed.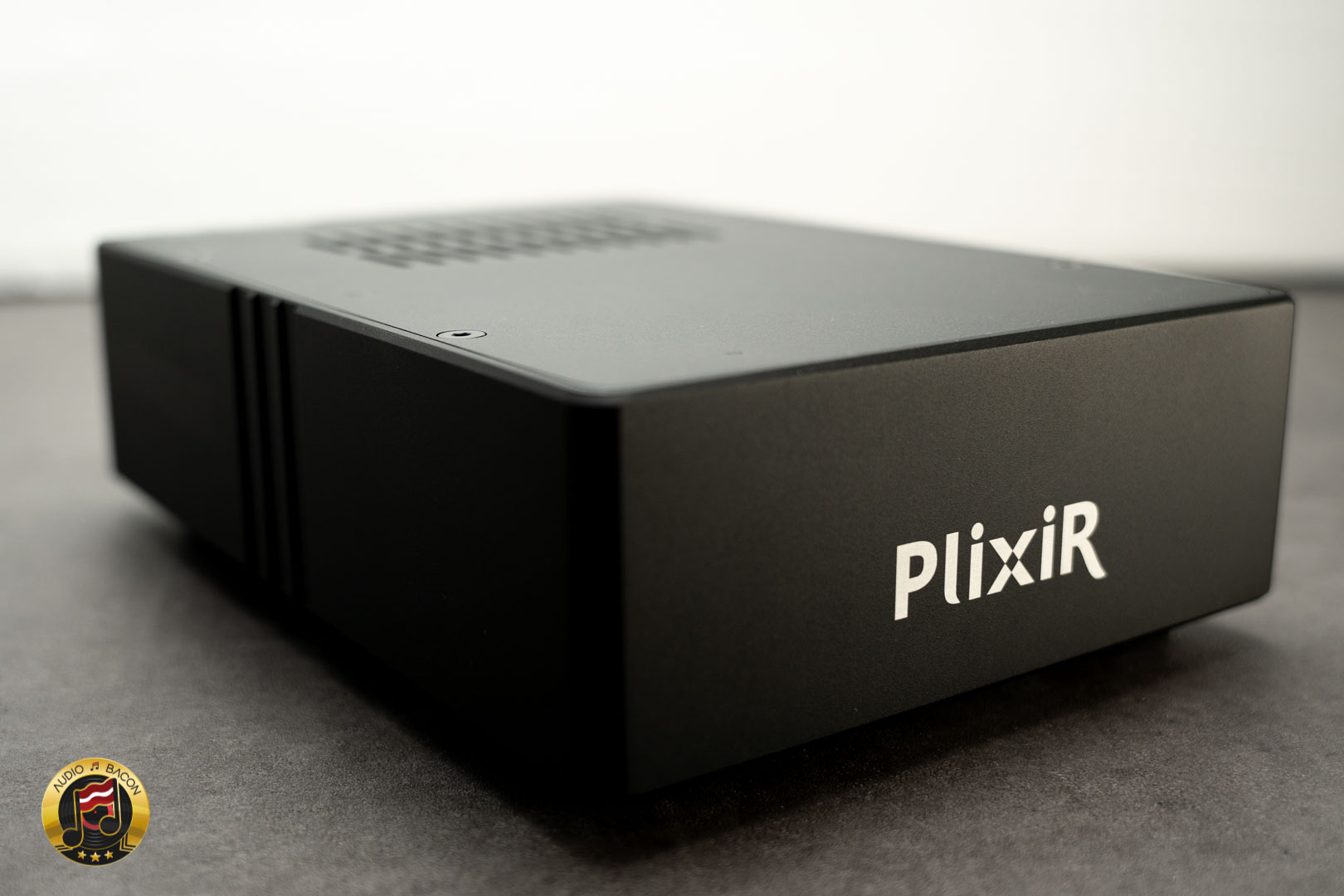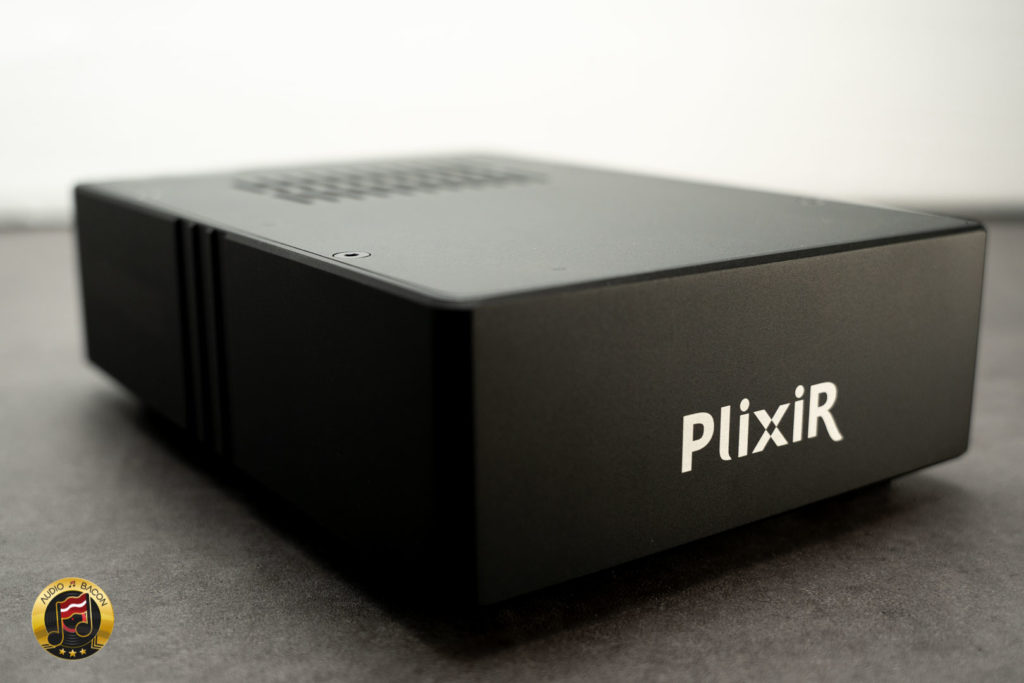 Tradeoffs
Now the Plixir Elite BDC isn't going to be for everyone. Personally, I'm not a huge fan of the more "silvery" tone. Although the stock DC cable is "warmer" in the sense of being more dense and gray, the Statement (copper) DC cable is more sonically generous. But…the Elite BDC is still a reference piece because it does everything else so damn well.
The Elite BDC might sound a bit drier and slightly skeletal on already transparent systems. It doesn't have a meaty sound with dense bodies placed in front of you. But it's far from sounding thin. Some will find it analytical. But I don't find it to be cold or burnished. But sure, a little bit more body and warmth would've been perfect.
Who Should Buy the PLiXir Elite BDC Balanced DC?
Overall, if you have to hear one of these power supplies, it would be this one. This is for the audiophile who wants immediacy and the most pristine sound possible. Although I would prefer a richer sound, the Elite BDC does so much, SO well…it's difficult to fault it for anything. It's a profoundly goosebump-inducing experience.
You'll also have to enjoy a neutral-cool sound that isn't very dense. But pair the Elite BDC with warm speakers or amplifiers, and you'll be in heaven. For example, the LTA Z40 integrated might be too transparent and clean. But a McIntosh or Benchmark AHB2 might be a better fit. And just for reference, even the warmest filter on the Chord Electronics Qutest wasn't warm enough for my tastes.
Reference for transparency. Zero veil. Clean Sound.

Eerie, lifelike resolution

Performance will outweigh any negatives for many

Superb balance of detail, density, and smoothness

Dynamically tangible. You could feel the music.

Properly timed sustain and decay. Especially with woodwinds.

Not particularly tonally soulful, warm, dense, or sweet.

Not the most open up top but will be enough for most ears.

Lacks some of that corporeal body for presence.

Might sound analytical for some.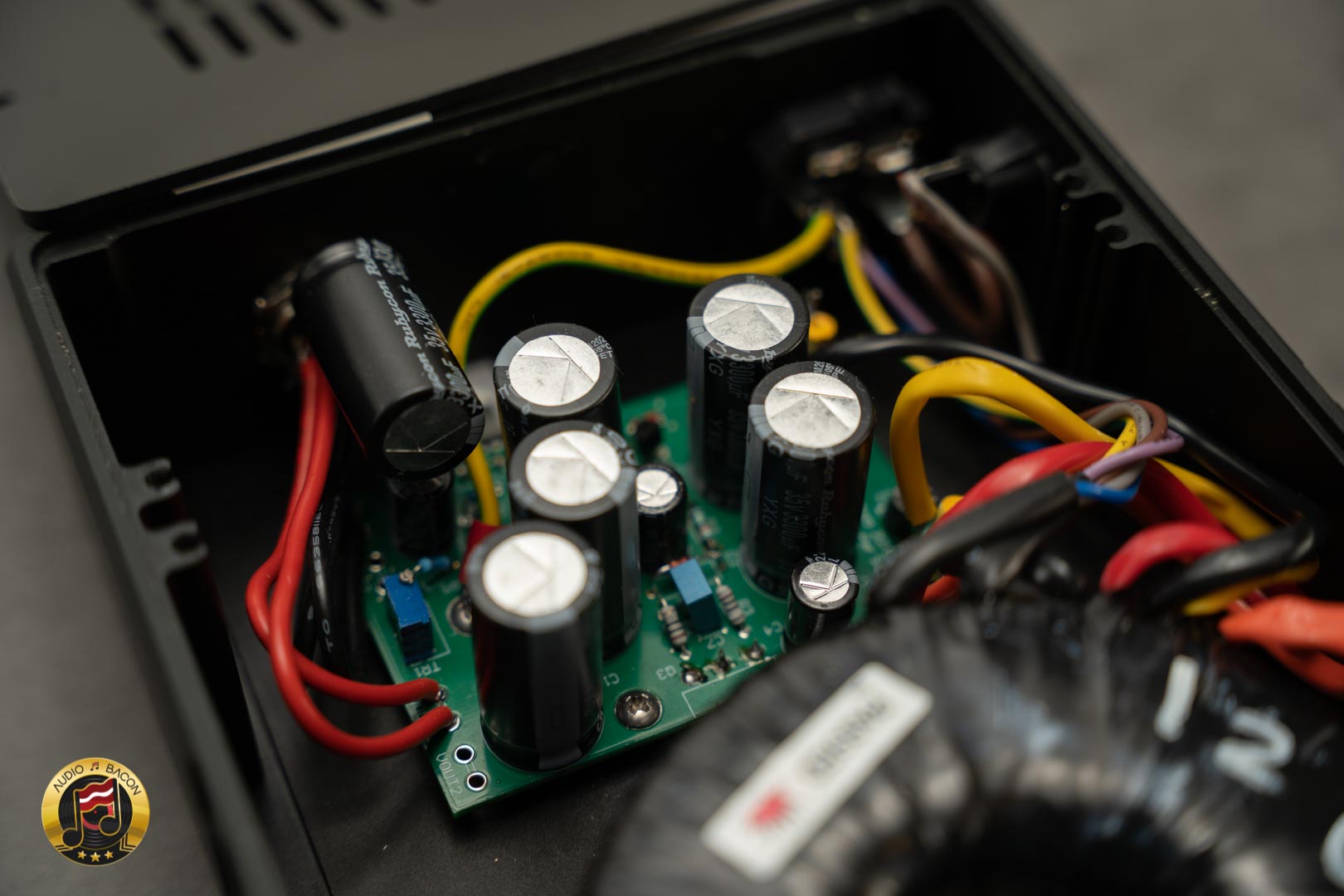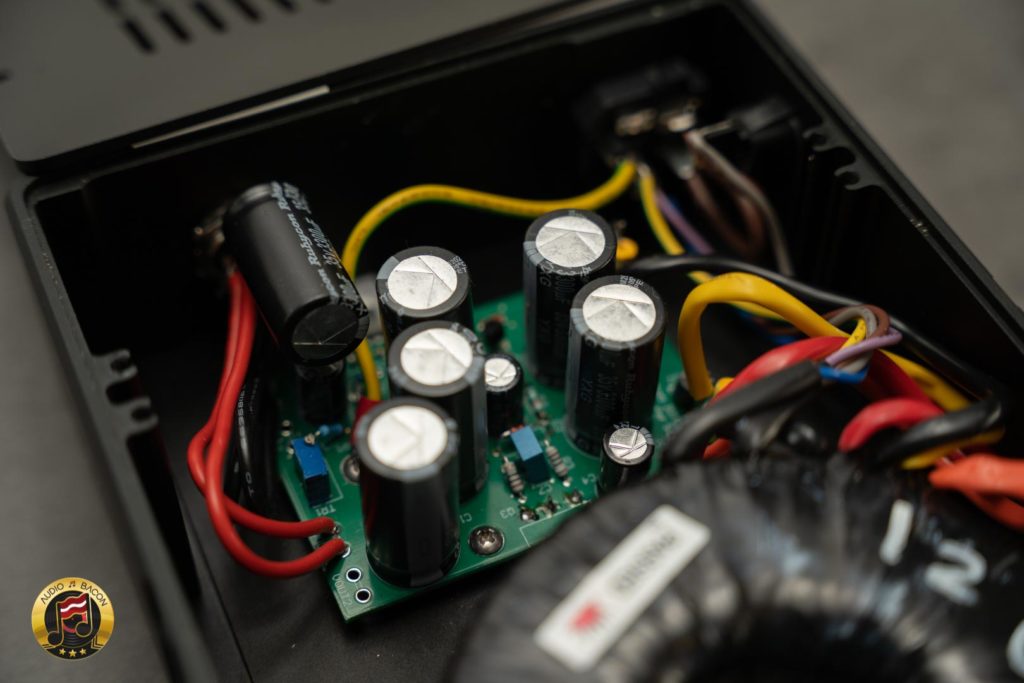 Comparisons
vs. Uptone JS-2
Both the JS-2 and Plixir offer amazingly accurate treble.
Both have more "in front of you" sound.
Elite BDC has a lot more detail, quieter background, and much better focus.
Elite BDC has more and tighter bass.
JS-2 is a bit denser and warmer. It's a more tangible sound.
Elite BDC has more depth.
Both are smooth. But the JS-2 a bit more analog and not as edgy.
vs. Farad Super3
The Elite BDC is more transparent.
The Super3 is much denser. Thicker body.
Elite BDC has more "artistic intent."
Elite BDC has better imaging
vs. Fidelizer Nikola2
The Elite BDC is more transparent.
The Plixir is more biological, organic, and tangible
The Fidelizer has much better tone
Elite BDC has much more bass and overall better articulation
Elite BDC is meatier and has more shape. Makes it more engaging.
vs. Sean Jacobs DC4
From a resolution and transparency perspective, the Elite BDC, in some ways, actually sounded more real than the DC4.
The Elite BDC is the only other power supply that has this level of variance in density. The DC4 still does it better, but the Plixir is no slouch – at a fraction of the cost.
vs. JCAT Optimo 3 Duo
Polar opposites as far as tone. The Optimo is much darker.
Elite BDC might actually match pretty close to the tangibility of the Optimo. But the Elite BDC has more shape.
Optimo's tone is richer and is probably closer to natural.
Elite BDC is more forward.
Elite BDC has more impactful bass. It's punchier.
Elite BDC is more dynamic and energetic.