Undoubtedly, your amplifier could be a major decider of the sound of your entire system. Being placed only before your speakers and cables, it has the power to dramatically alter what you hear.
I've heard amplifiers that would completely "override" the benefits of having better source equipment. Resulting in the stereo sounding the same no matter what you had in front of it. This includes masking dynamics and details. And I've also heard amps that imposed a signature that provided an easier listening experience. Liquidfying and smoothing the sound but at the same time all the beautiful textures. The amplifier has great power (no pun intended) and responsibility.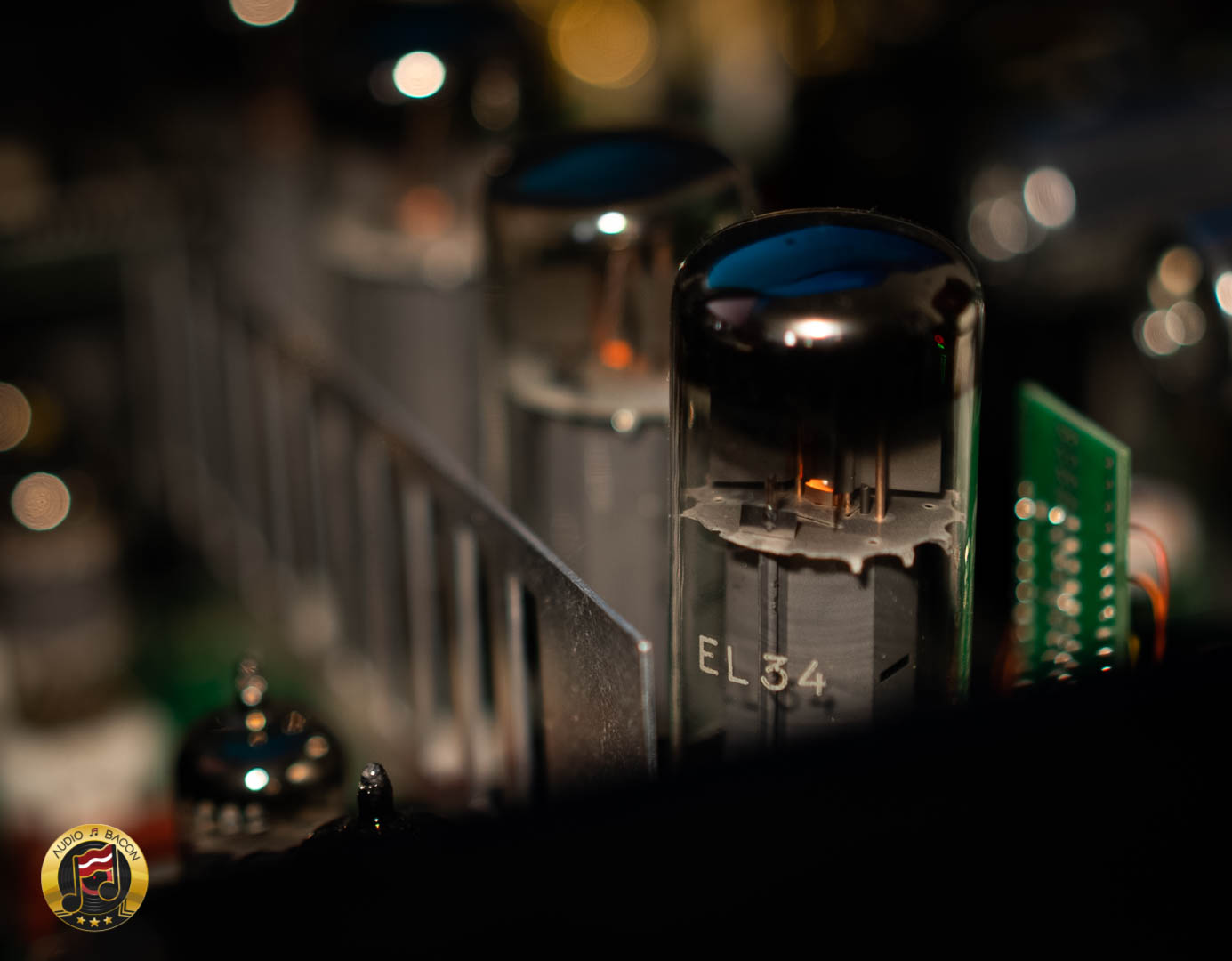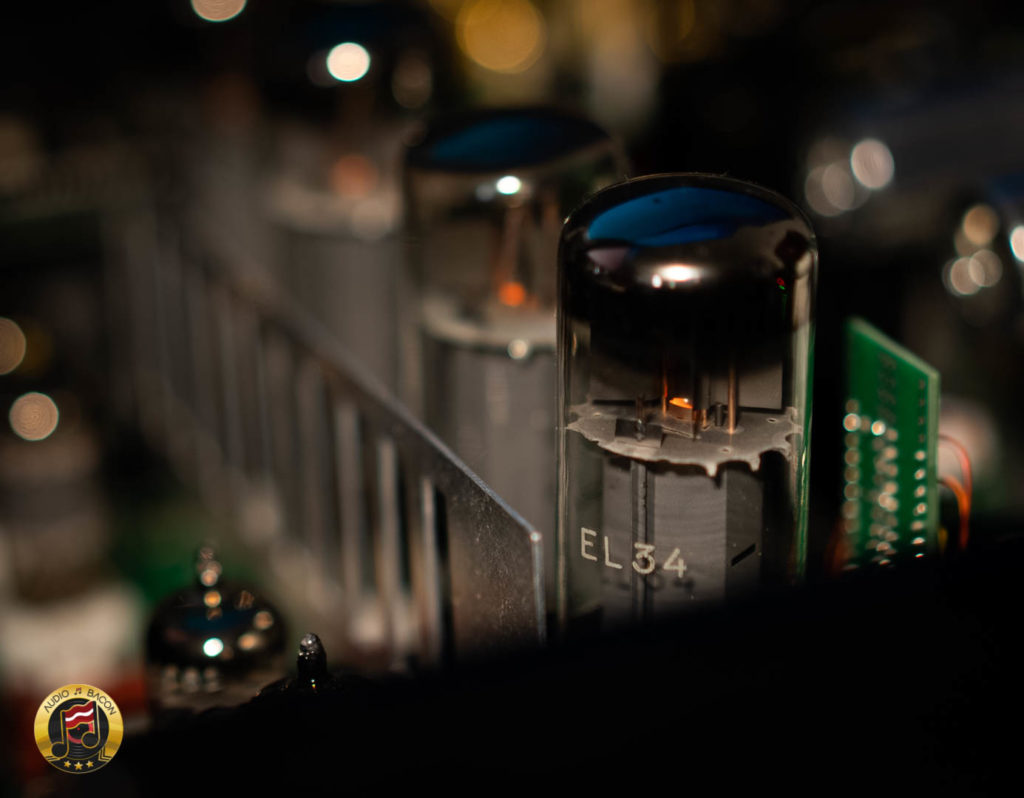 Transformerless?
With various amplifiers, you could still hear the character of your speaker. But it's being driven with a different character. This is why many audiophiles spend years in search of the best amplifiers for their loudspeakers. It is thought that the culprit of this "signature" is the output transformer. The last stage of the audio path before hitting your speakers.
But what if you could remove the output transformer? That is the philosophy that the Linear Tube Audio Z40 Integrated embraces. David Berning, who is known for many of his high-end amplifier designs, reviewed the initial designs at LTA. His patented output transformerless ZOTL technology is at the heart of every LTA amplifier. Its aim is to deliver the richness of tubes and the resolve and speed of solid state amplification.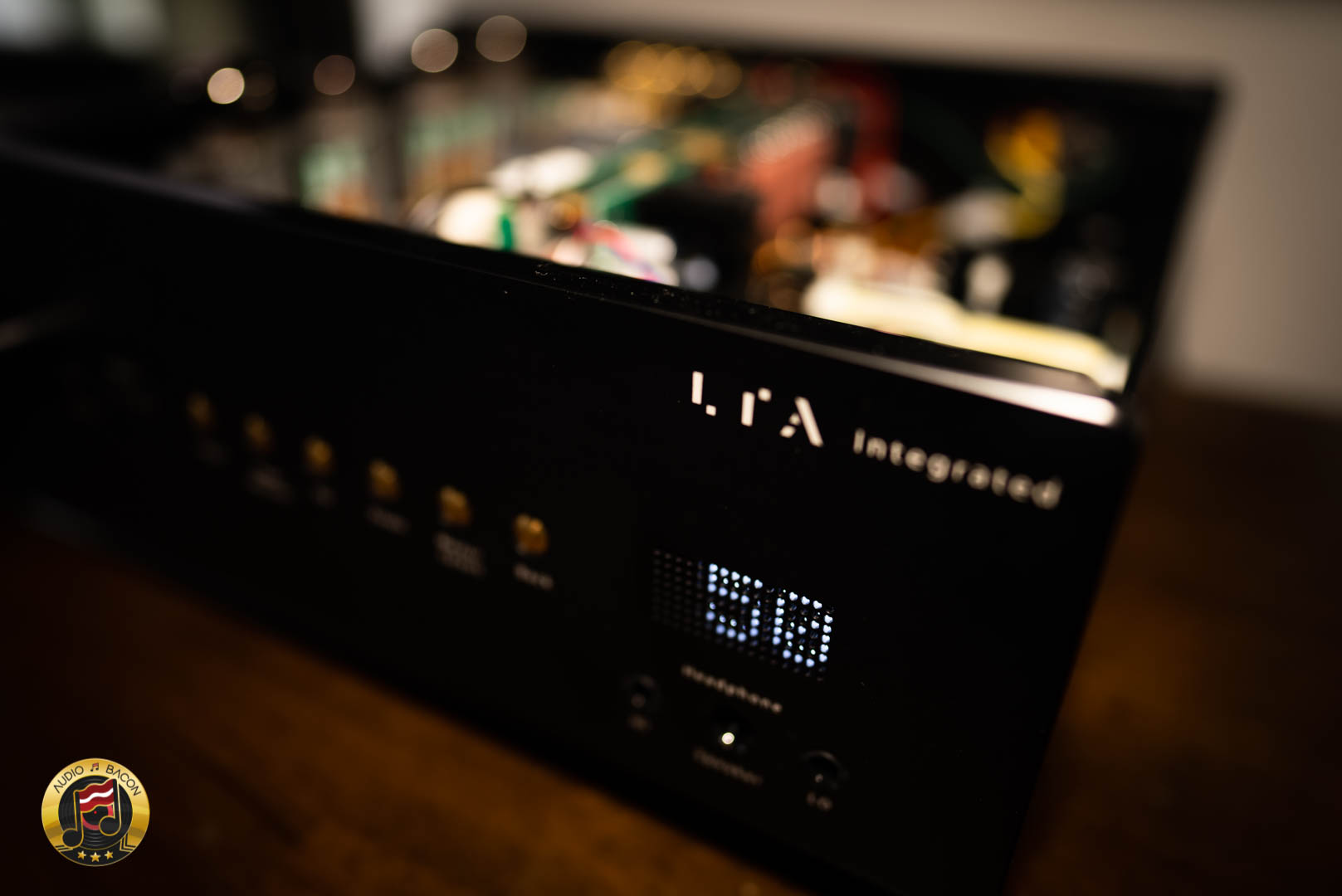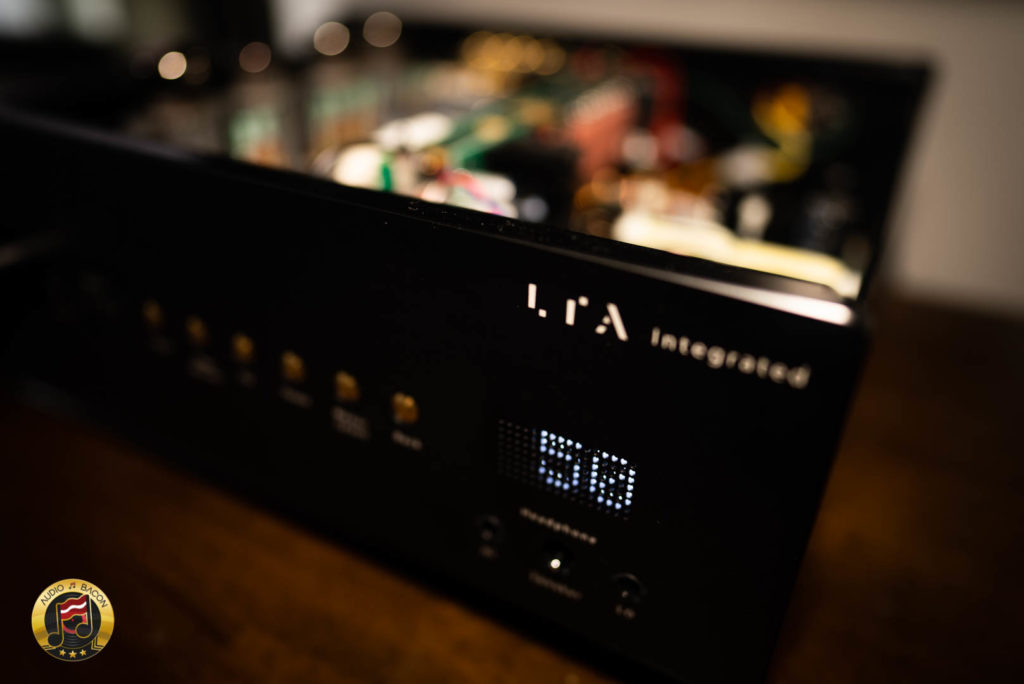 The LTA Z40 Integrated Amplifier
The Z40 Integrated amplifier offers all the benefits of the output transformer-less ZOTL technology: three times the tube life and one-third the heat. With startling realism, plentiful bass, low noise, and gorgeous mids and highs – the Z40 Integrated amplifier is the perfect package.

The brass touch buttons, headphone outputs, easy-to-read, configurable display, and machined aluminum front and rear panels, exude the high-quality manufacturing of handmade products in the USA.

The heart of the Z40 Integrated is the highly-acclaimed ZOTL40 Reference power amplifier. With the addition of a preamplifier borrowed from Berning's $30K product, the existing ZOTL circuitry cross-couples to a gain stage, and matches perfectly with the power amplifier.

The amplifier is wrapped in our new control system featuring: 5 inputs (including one XLR input for balanced sources), tape in and out, LED display and input indicators, home theater mode, and remote-controlled stepped attenuation using premium Vishay Dale resistors.

The Z40 Integrated comes equipped with two headphone output jacks: a high output for less sensitive headphones and low output for very sensitive headphones.

Delivering much higher power than solid-state amps with the same power rating, the Z40 Integrated tube amplifier can drive your 85db and above sensitivity speakers to thundering levels with headroom to spare. Providing everything you need except speakers and a source, in a sleek new case, the Z40 Integrated is designed to last a lifetime.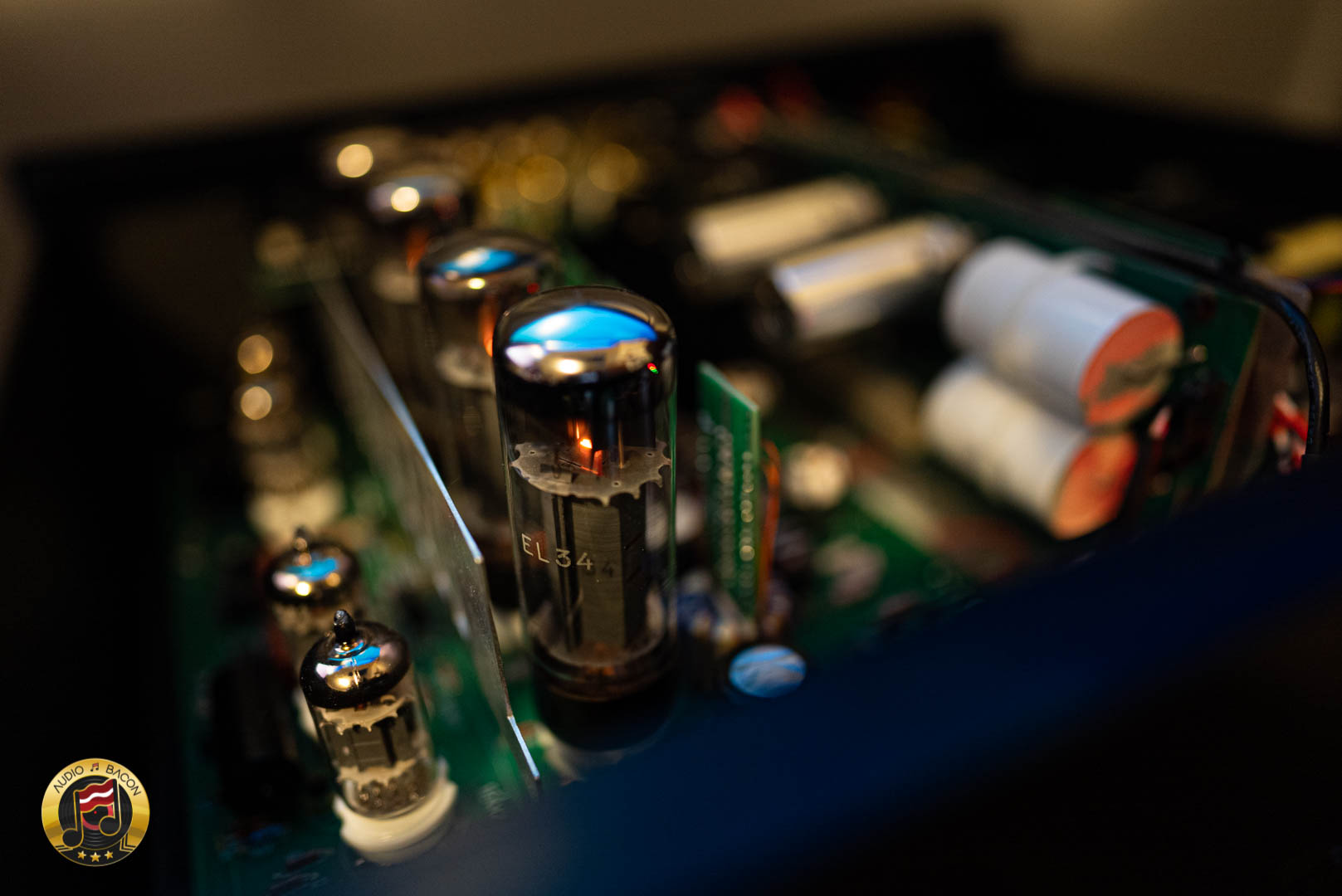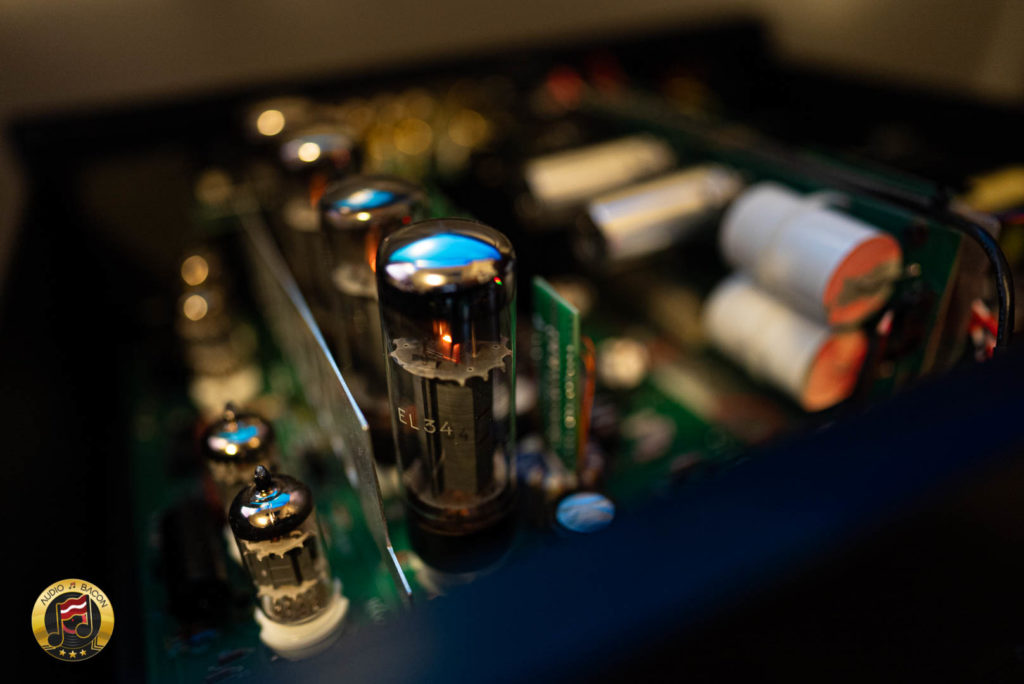 Specifications
Inputs: 4 single-ended Cardas RCA stereo, 1 balanced input using two 3-pin XLRs
Speaker Output: 4 WBT copper speaker binding posts
Headphone Outputs: Low: 220mW per channel @ 32 ohms, High: 2.6W per channel @ 32 ohms
Tape Monitor: 1 stereo tape monitor out, 1 stereo tape monitor in – both Cardas RCA
Front Panel Controls: 7 brass touch switches (power, input, tape monitor, up, down, menu/select, back), volume control, and headphone speaker switch
Remote Control: All front panel functions using paired Apple TV Remote
Volume Control: 100 stepped attenuator (smallest step 1/1000th of total value) using Vishay Dale 1% precision resistors
Output impedance: 1.2 ohms
Input impedance: 47k
100V / 120V / 240V operation: Auto-switching
Hum and noise: 94dB below full output (measured at 20Hz-20kHz)
Power output with 4-ohm load: 51W, 0.5% THD
Power output with 8-ohm load: 46W, 0.5% THD
Frequency response (8-ohm load): 6Hz to 60kHz, +0, -.5dB
Amplifier class: Push-pull Class AB
Voltage gain (8-ohm load): 23dB
Size: 17 inches wide, 5 1/8 inches tall, 16 inches deep (including connectors)
Net weight: Amplifier: 18 lbs./8.2 kg
Finish: Aluminum case
Tube complement: 2x 12AU7 preamp, 2x 12AX7, 2x 12AU7, 4x KT77
Home Theater Function can select any input for fixed volume
Display: 16 Levels of brightness and programmable 7-second time out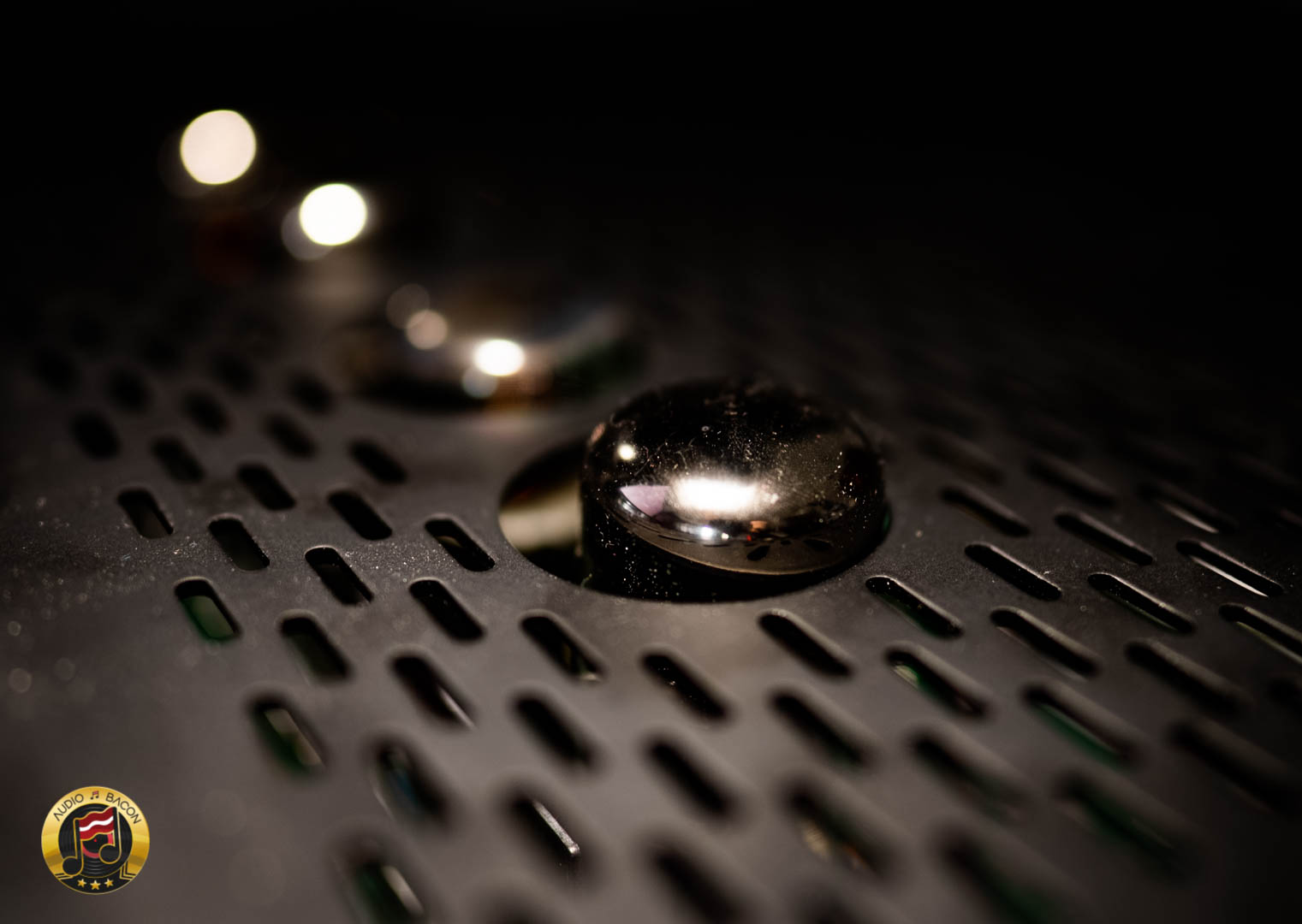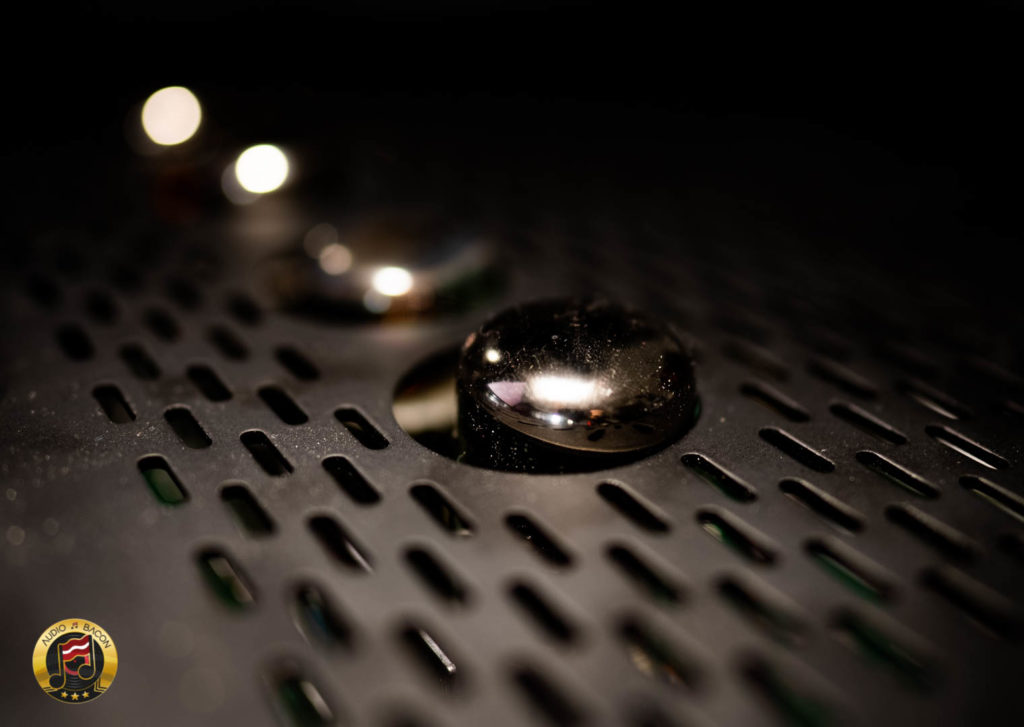 Speaker Recommendations
LTA amplifier owners have found great enjoyment using their amps with a variety of speakers outside of the below ranges. The below are guidelines, not rules.
Critical listening environments: 85db sensitivity and above
Smaller rooms / lower volume levels / non-critical listening: 80db sensitivity and above
Build
LTA's amplifiers have also been some of the more eye-catching designs at the shows. Whether at a CanJam or in a six-figure listening room. All their amplifiers are entirely made in the USA. It's not a large or heavy amplifier and fits perfectly on my work desk.
The craftsmanship and aesthetics of the LTA Z40 Integrated are ones I've always noticed. From the ratcheting and clicky sound of the 100 stepped attenuator volume dial – to the gorgeous capacitive brass buttons. But what attracted me the most was the LED display. There's a geeky, retro, yet modern vibe to it that I really appreciate.
The low-resonance aluminum chassis of the Z40 Integrated is designed and manufactured in Richmond, Virginia, by the award-winning industrial design crew at Fern & Roby. Brass touch buttons, LED display, and machined aluminum front and rear panels exude quality.
We use only premium, name-brand components. Belleson regulators. Vishay Dale resistors. Mundorf caps. Typically, these are names you'll only hear in amps that cost $10k or more.
Most tube amplifiers run through tubes every 1,000-2,000 hours. That sounds like a lot until you consider that we estimate tube life for our amps to be in the 10,000-20,000 hour range. Why? Because we use ⅓ the current through the tubes, which results in lower heat and dramatically longer tube life.
Every LTA product is designed and built by hand in Takoma Park, Maryland, by a group of technicians who are also musicians, audiophiles, and music lovers. Some of whom have been with us since the company's earliest days.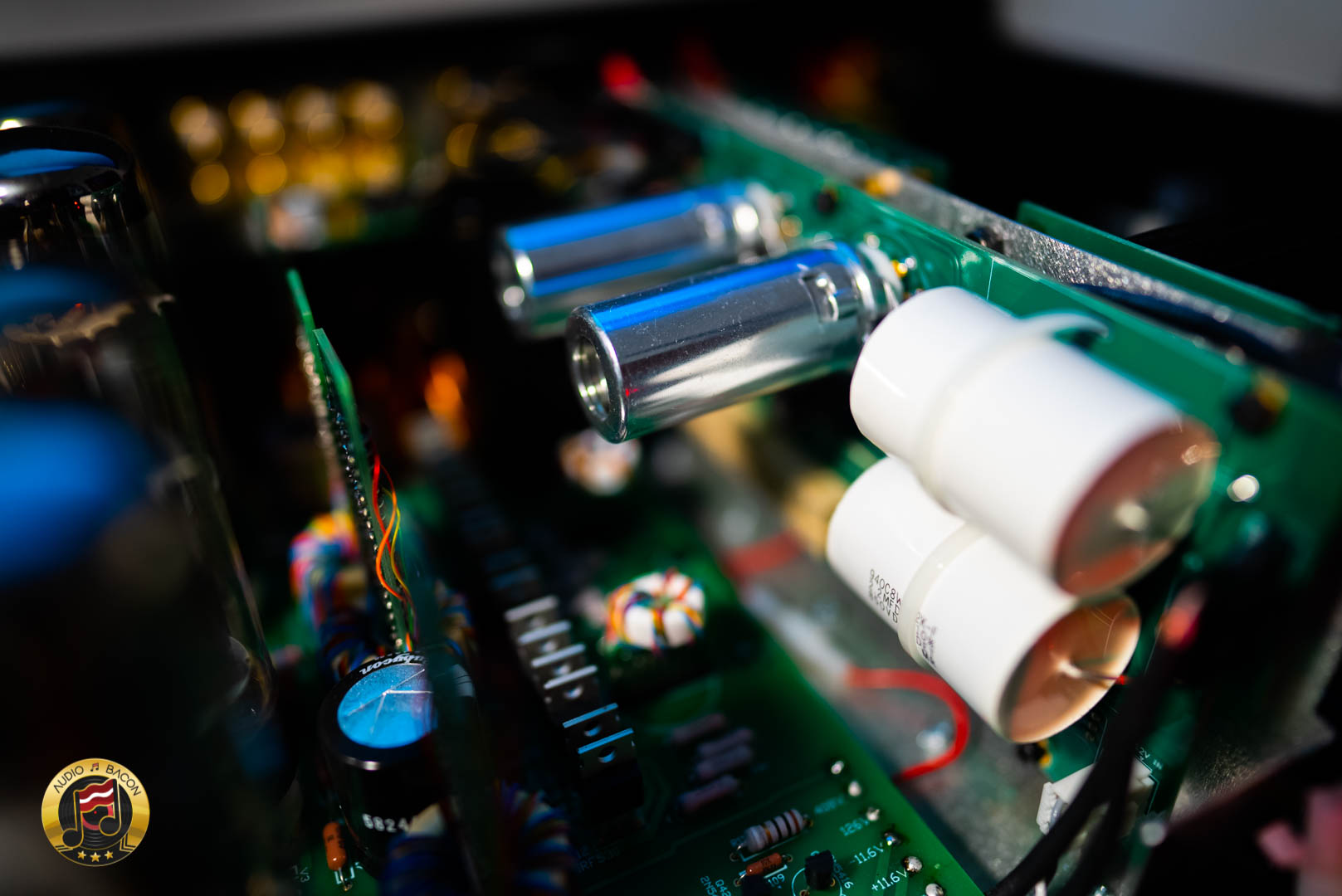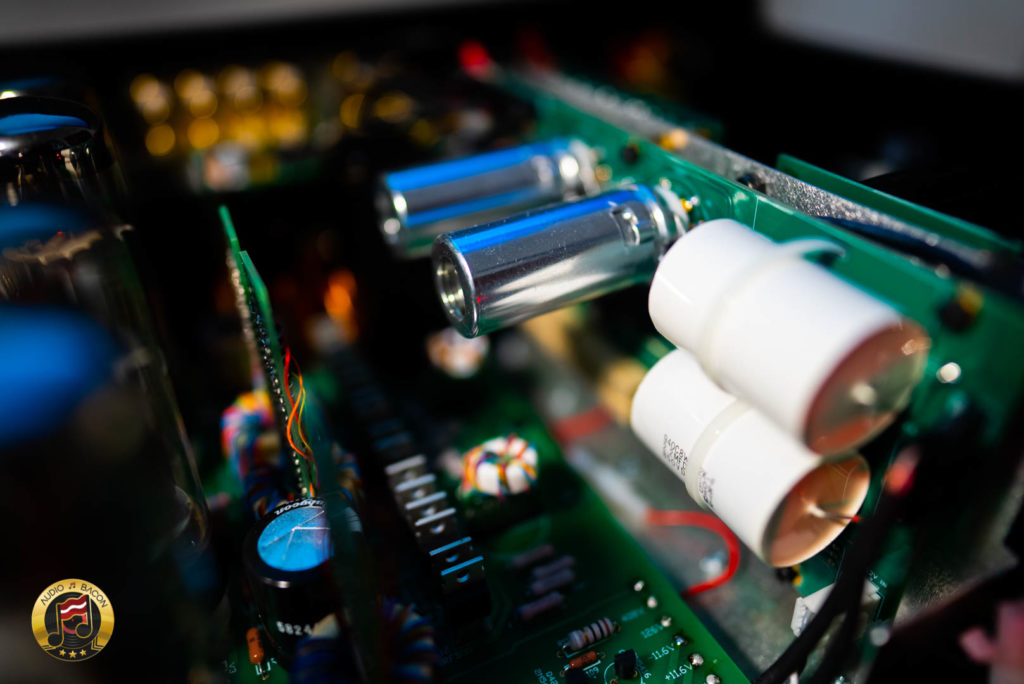 Equipment
Chord Electronics DAVE with Sean Jacobs DC4 linear power supply
Chord Electronics Qutest, TT 2, Hugo M Scaler
LSA Statement loudspeakers
Iconoclast UPOCC XLR and RCA interconnects
Innuos Phoenix USB Reclocker – Danacable to DAVE, Final Touch Audio Callisto USB from the server.
LSA Statement loudspeakers
JL Audio F110 V2 Fanthom subwoofer
Innuos ZENith MK2 SE music server
Paul Hynes SR7 powering SOtM switch
Snake River Audio Cottonmouth Signature power cables
High Fidelity Cables MC-6 Hemisphere
WAVE High Fidelity Stream BNC cables
Setup
Like many tube amplifiers, the LTA Z40 integrated is better suited for higher-sensitivity speakers. But can work with less sensitive speakers depending on listening distance and room.
Examples: At 46 watts at 8 ohms, I was at 95 volume level sitting 3.5 feet away from my LSA Statement bookshelf speakers (84 dB). And for the power-hungry (87 db, 6 ohms) Gershman Acoustics Grand Avant Garde setup, sitting at about 9 feet away, the LTA Z40 just couldn't stretch its arms or provide enough immersion. We were getting around 60 dB from the listening position.
Regardless, its sonic abilities were very apparent in both scenarios. So depending on your loudspeakers and space, I would say something 89 dB or higher should be workable.
TheLTA Z40 does not come with a dedicated subwoofer output so you're going to need to go banana or spades to the sub from the speaker outs. If you want a low end that pounds your chest, you'll want to attach a sub. In my opinion, you're not hearing the complete recording without one.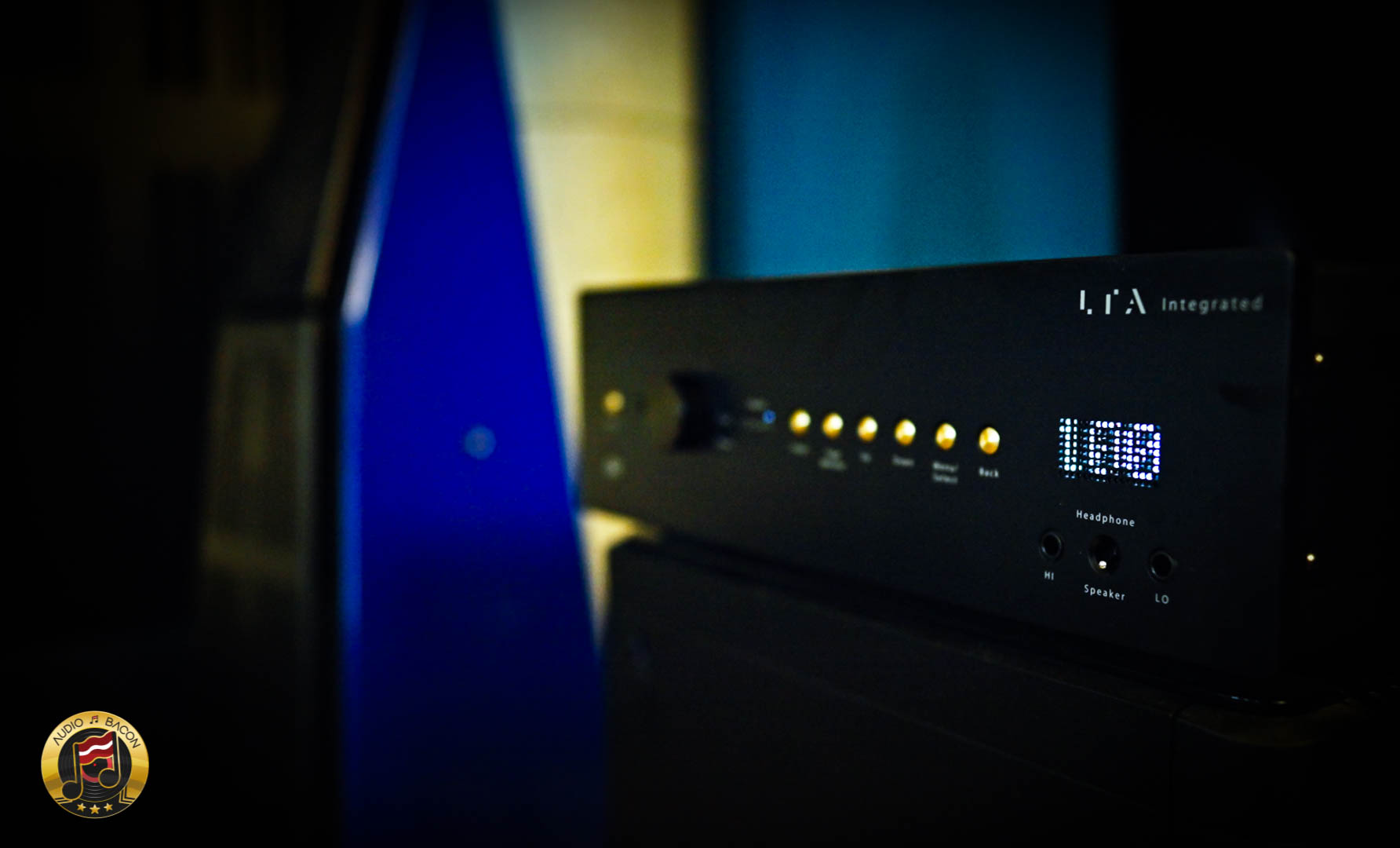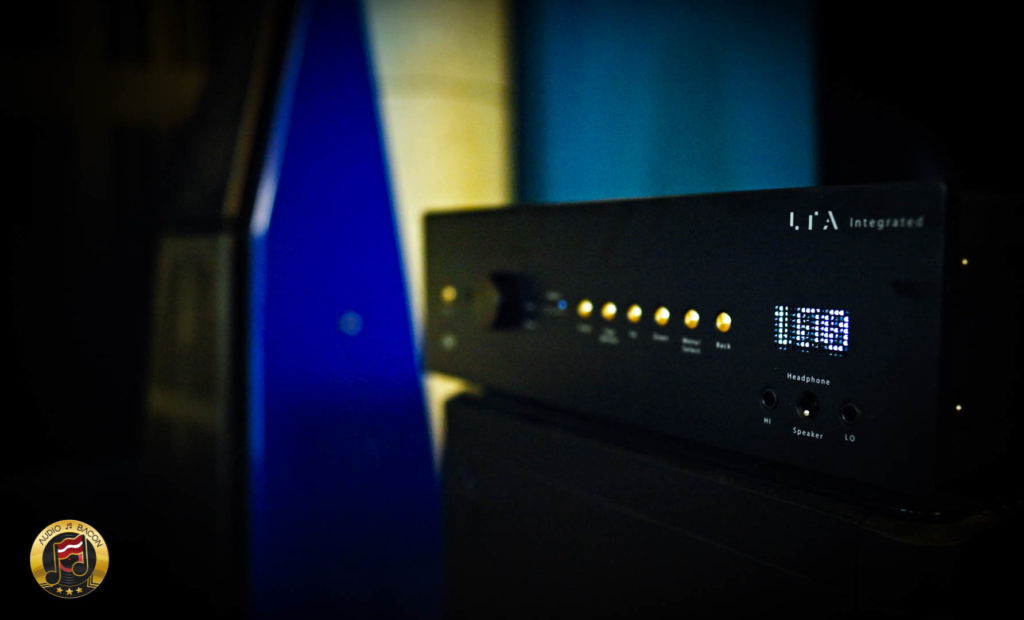 Tubes: Gold Lion KT77 vs. NOS Mullard XF2 EL34
You have two choices for tubes for the LTA Z40. The NOS Mullard will run you another $600.
As with everything HiFi, which you decide on depends on what you want. The LTA Z40 has this baseline level of resolution and clarity that will always sound lifelike and compelling. A layer of veil is simply nonexistent with this amplifier. Also, the intrinsic tone of the LTA Z40 is more neutral and greyish with a touch of gold. Lastly, this amplifier is very quiet. There's no cloudiness to the sound at all. So with either of these tubes, these attributes apply.
The Gold Lion KT77
Now aside from the aforementioned attributes, the major differences between these two tubes are made quite obvious. The kT77 sounds more heavy-handed, smoother, and more congealed. Perhaps slightly warmer. It's softer and trades lower-level textures for a more liquid and solid sound. As such, it's relatively duller, more gelatinous, and thicker sounding.
Highs are more gentle but not heavily rolled off. But voices and instruments have more presence and form. But come off a little more glazed and porcelain on the surface. As implied, central vocals have a more solid presence. More velvety than textured.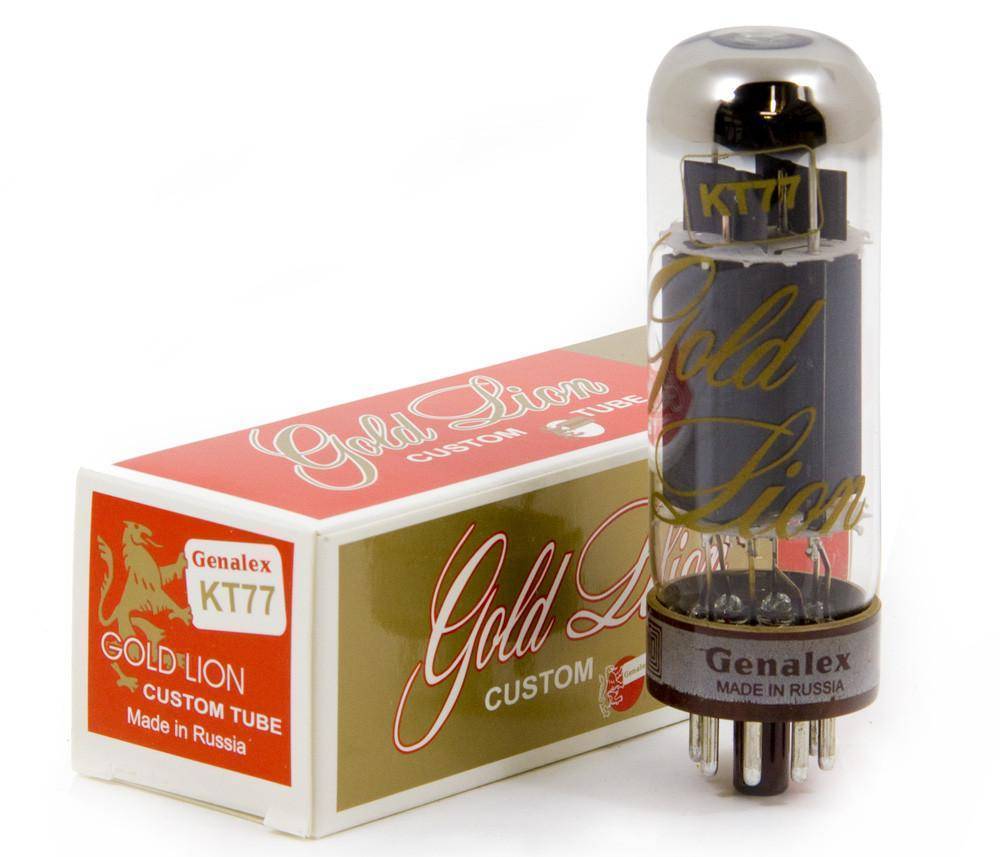 The NOS Mullard XF2 EL34
The EL34s aren't as full or smooth sounding. But brings the intimate details and nimbleness of the recording forward. A "closer to the microphone" type of sound. Probably the most detail I've heard from this system. But…it's not clinical, hyped, or abrasive.
The first things that come to mind are textures, clarity, and power. There's a deeper extraction of the sound that will relay more tangibility, low-end heft, more drive. This also means more variations in color, density, and speed. Harmonics are more vibrant, clearer, and provides more depth and separation. The El34s has a rawer, more gritty, and fibrous sound. Consequently, it takes the realism up a few notches. Overall, these tube brings out more insightful and truer timbre.
Which one should you get?
The El34 has a more vivid and interesting sound than the KT77. The KT77 is bolder, has more contouring, and embodies a more three-dimensional weight to the sound. The sound is more collected and "grouped" and is very easy to listen to. But it isn't as resolving or contrasty as the EL34. The El34 can relay more energy and articulates levels of aggression more accurately. It's not soft, has a bit more grain, but is completely transparent. It'll take you closer to the music with more tonal variance, micro-details, and incisiveness. This is at the expense of some smoothness and a fuller sound.
I believe most audiophiles will prefer this XF2 EL34s and will be using them for the remainder of the review. It's a cleaner and more "bare-bones" sound.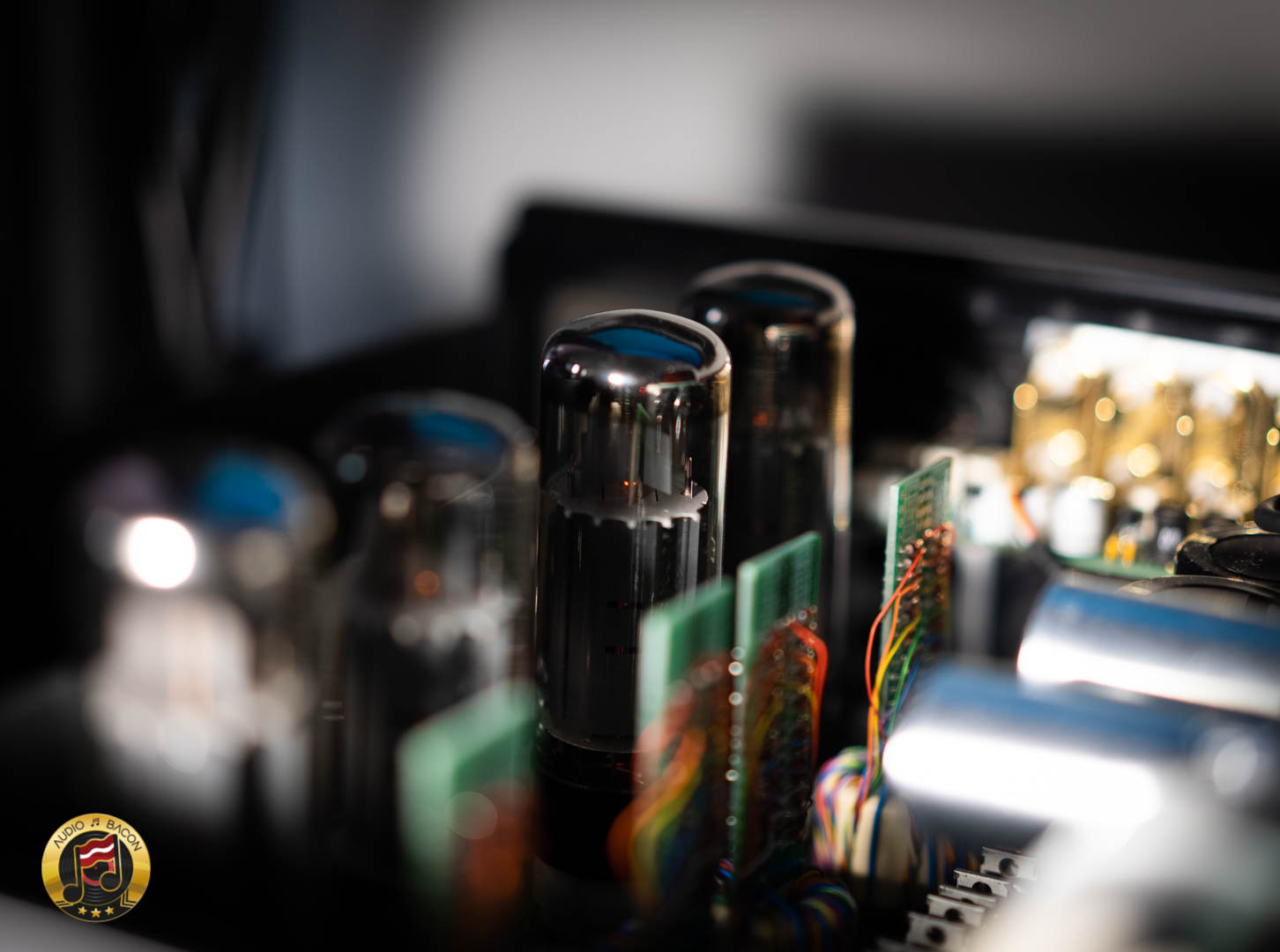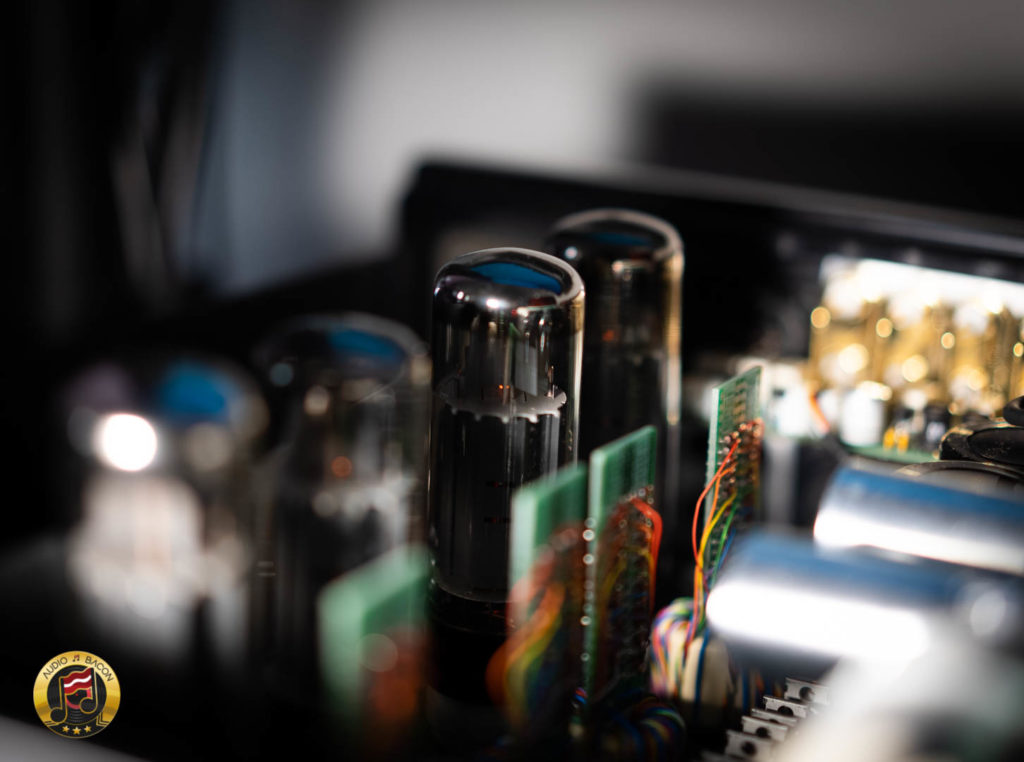 Sound
Now the sound of the LTA Z40 is both easy and difficult to describe. When I first listened to it, I immediately thought "passthrough." You see, most amplifiers will color the sound in a very obvious way. It was just an expectation when auditioning amplifiers. But the Z40…was different. Presumably due to the transformerless design.
Someone's in the room…
The LTA Z40 is transparent, but not in the way we're used to imagining. Typically, a transparent sound implies fine-grain detail, hyped outlines, blacker than black backgrounds, and a more crystalline presentation. But the Z40 offers up as much detail as you could imagine, but doesn't sacrifice the body and soul of the music.
You're able to hear how the music is textured and how it bends in the space. Meaning, you hear every single note in its entirety whether it's a live instrument or something that's been synthesized from a beatmaker. This could be a good or a bad thing depending on the recording. If the recording is poorly mastered, the Z40 will let you know.
Many times audio reviewers will say a particular component will place the performers in the room with you. I think the Z40 is a great example of one of those components. Those listening from the outside will think you hired a live band in your listening room. This is because of the absence of any veil to the sound.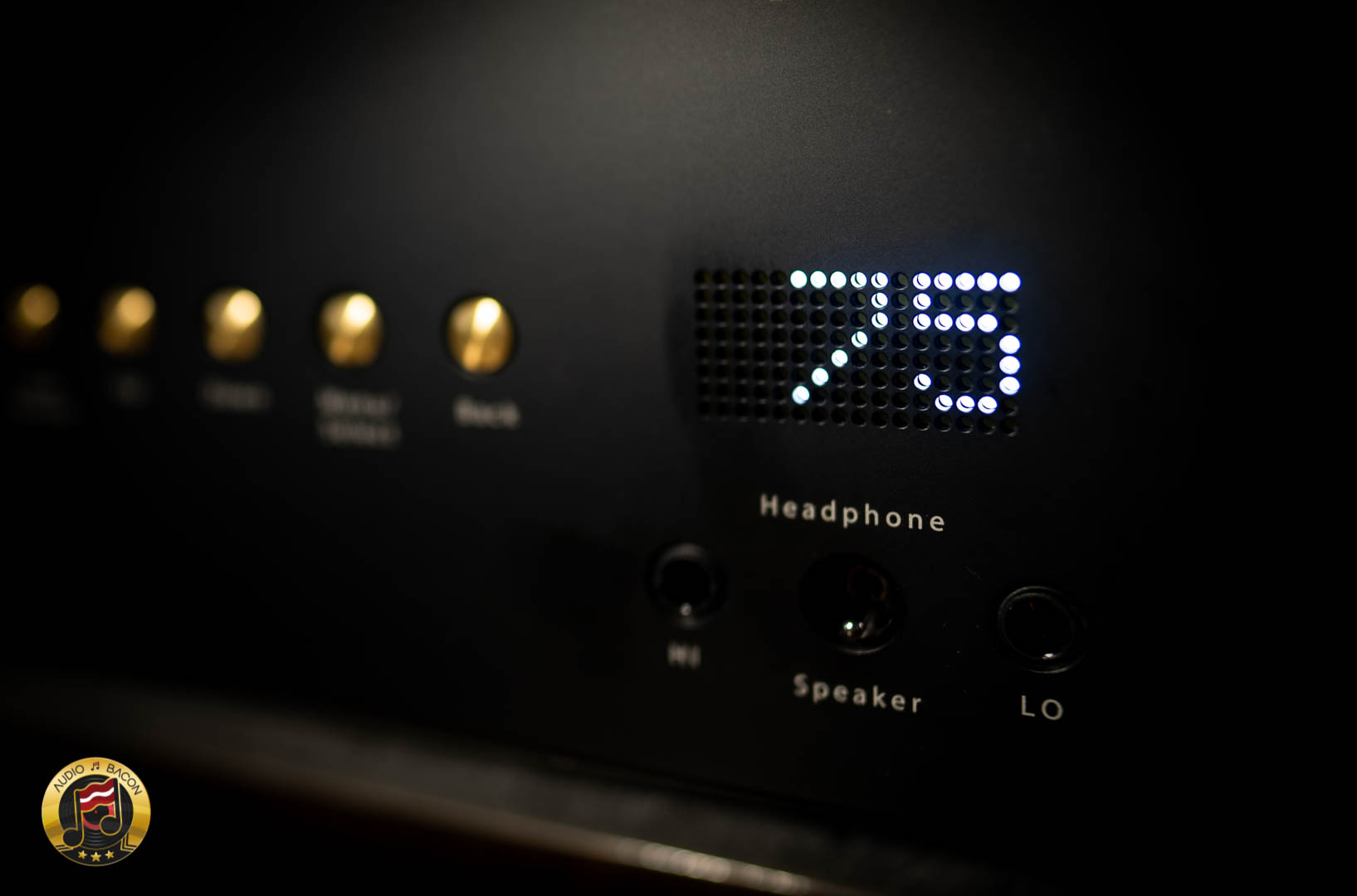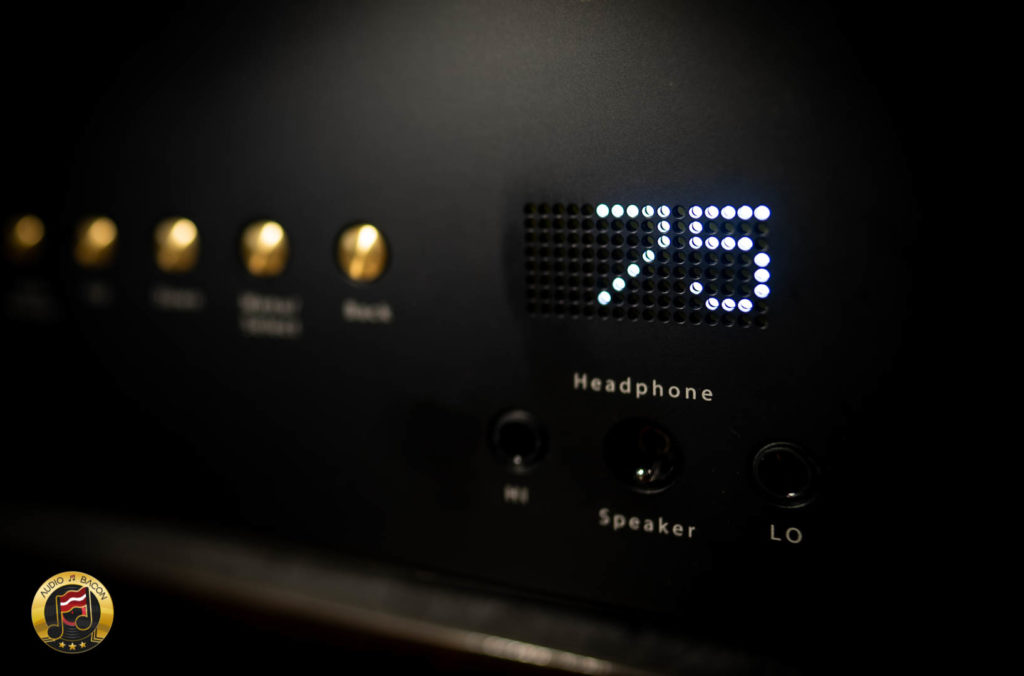 Resolution
Resolution-wise, it's as real as it gets. You could gauge the physical dimensions of the performer. Chest, throat, height, everything. It's cliche to say, but you get the speed, clarity, and grip of solid-state…and the intimacy of tubes. The music isn't in your face but more relaxed and smooth. Surprisingly, given the tube preamp, it does lean much more towards a solid-state sound, but it has that touch of romance that rounds of the sound a bit.
For example, in Eminem's Mockingbird, which I've heard thousands of times, there's more emotion and empathy when listening to it this time around. The storytelling goes deeper from the surface and uncovers the pain and struggle behind the superficial aggression. This also goes for 2Pac's Dear Mama, where the Z40 shows more of the poetic texture that allows to hear the person behind the music. His craft, this talent, and his beliefs.
Soundstage and Imaging
Given the "purer" approach to this amplifier's design, I found the soundstage to be realistic. It doesn't stretch to holographic distances…but one that is more grounded and "in front." To my ears, it's the right size without being hyped and superficially expanded.
Focus and imaging are world-class – something you would hear from only the best (and very expensive) 2-channel systems. Separation is usually more contrived sounding, but the Z40 promotes a seamless perception of dimension. You can't hear the individual layers because it's holistically cohesive in all directions. Stereo panning is also done with the most natural stability. The speakers just disappear.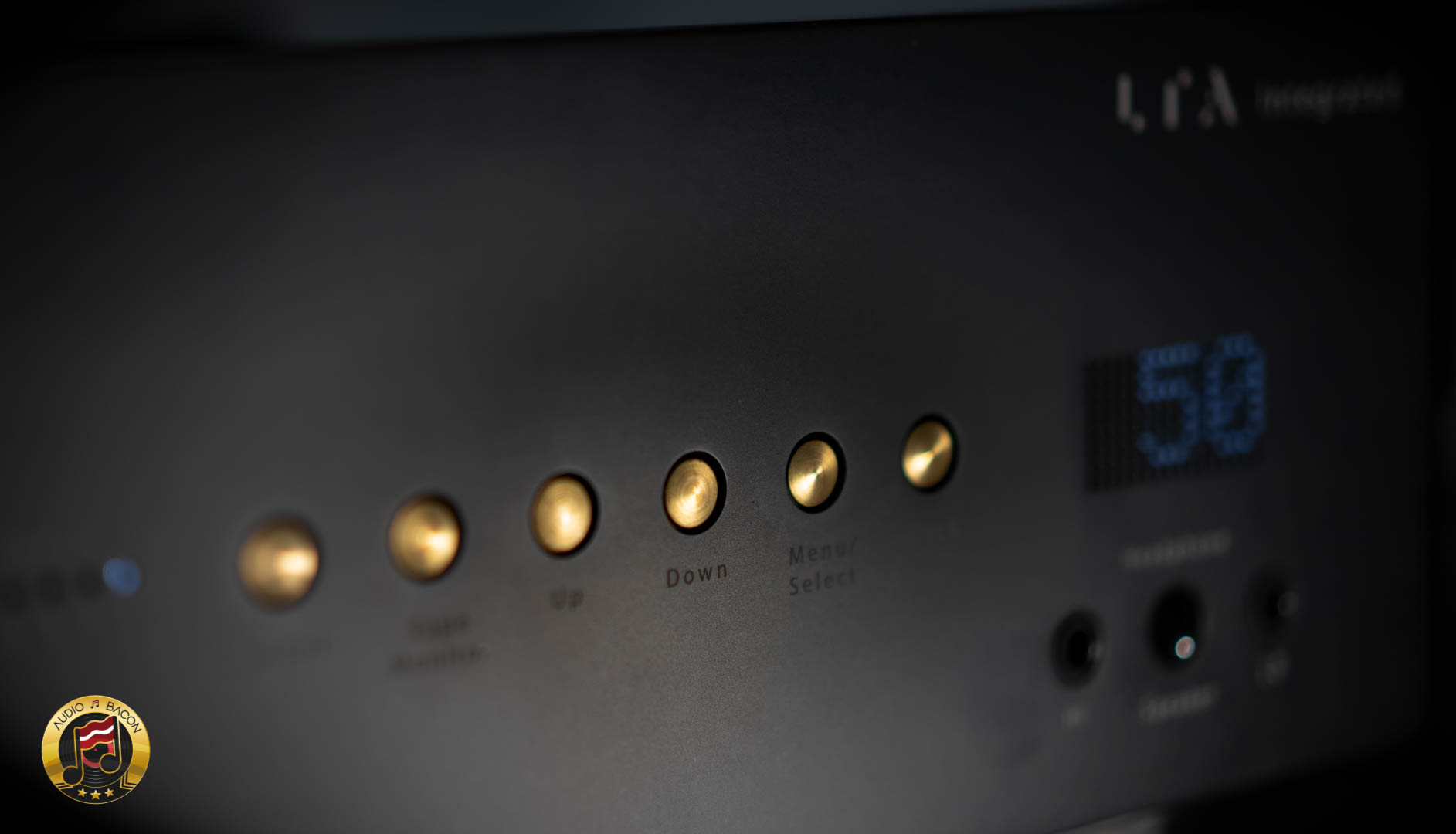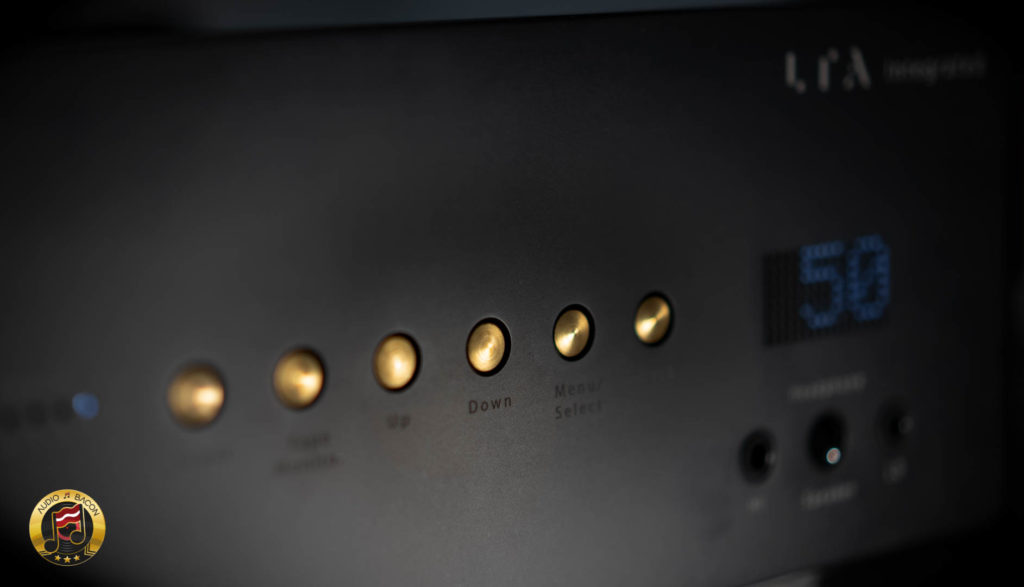 Tonality
This brings me to tone. Although generally more neutral and perhaps a little cool, it generally adapts to what's in your front-end. If you have a warm DAC, it'll sound warmer. You have a brighter music server, it's going to sound bright. In my case, The Chord Electronics DAVE pairing was a bit too cool for my tastes…but I enjoyed the pairing with the Qutest and TT 2 more. I lose out on depth, but the tone is richer. This exercise tells me that an amp with an output transformer might sound warmer and thicker, but less transparent. And this might be what you want.
Stepping back though, the Z40 will be more neutrally color and some will say it's colorless – with a slight touch of warmth.
I've actually tried various components just to get a feel for what the LTA Z40 is doing…and my conclusion is that it's just amplifying the signal. It has the cleanest sound I've ever heard from an integrated amplifier. There's no exaggeration and you're not going to be missing anything in the mix. If you upscale your music, you're going to hear exactly how it was scaled. The Z40 is able to isolate and articulate complex harmonics with ease and confidence.
Treble
From my listening, I've never felt the sound was ever abrasive of sharp. Unless the recording itself or the source components had a brighter signature. For the components I used in this review, fatigue was never an issue. It's not as edgy or stringy as pure solid-state amplifiers but doesn't skimp on shine and air. I wouldn't say it's the most incisive, but it isn't overly soft.
Stringed instruments sound especially well-articulated on the Z40. Any treble decay sustains and relaxes at the proper speed and volume. It could give you a better sense of the recording space for sure. You hear exactly how an instrument sounds and behaves in space. It's not strident or sibilant.
For example, in both Byeong Woo Lee's Letter from Father and Dyland Rice's Playtime, the patience and concentration of the art are shown expertly yet effortlessly. Simple and complex notes are attached with a humanistic quality of choice and intent. The music is spatially airy without ever sounding congested or confined.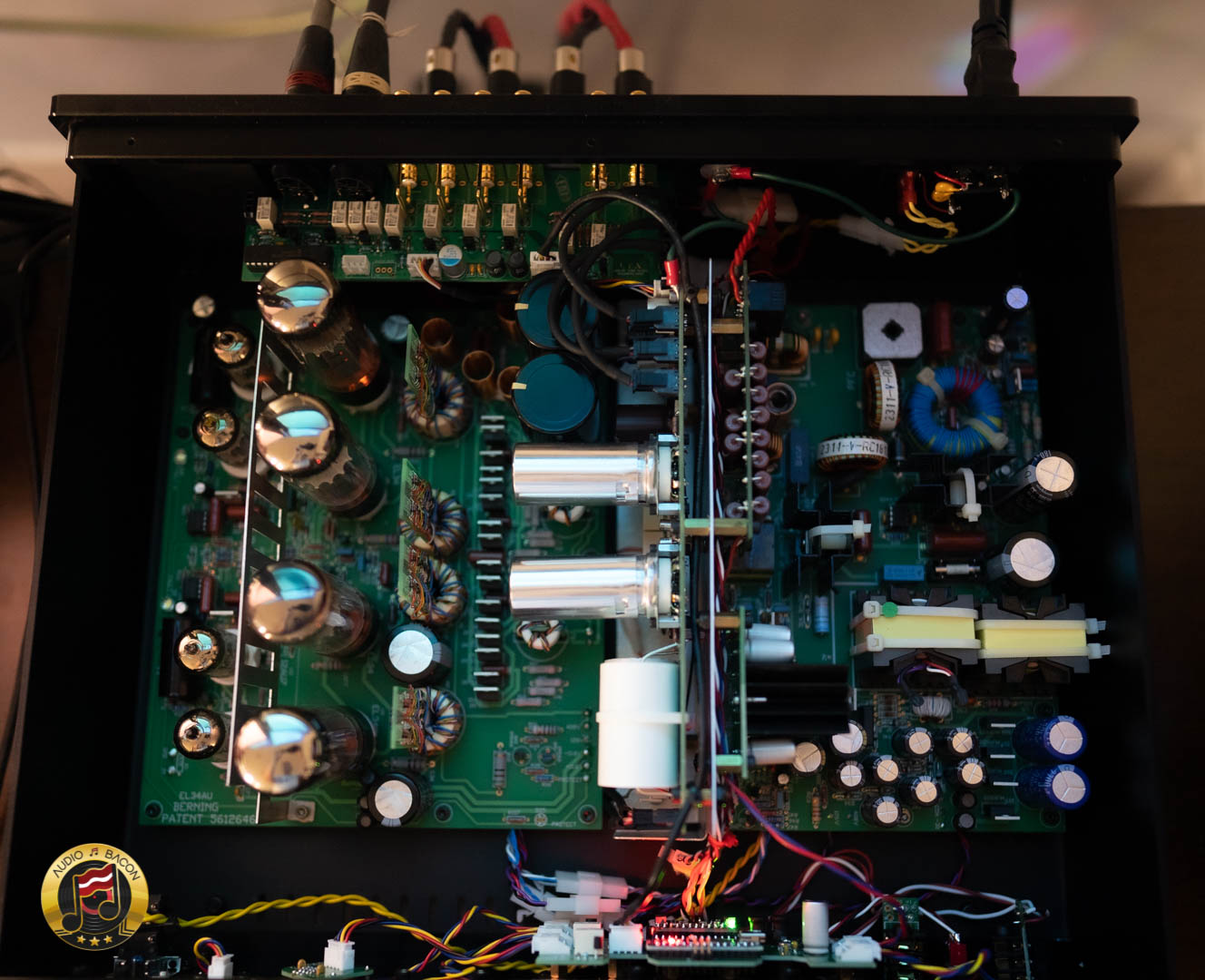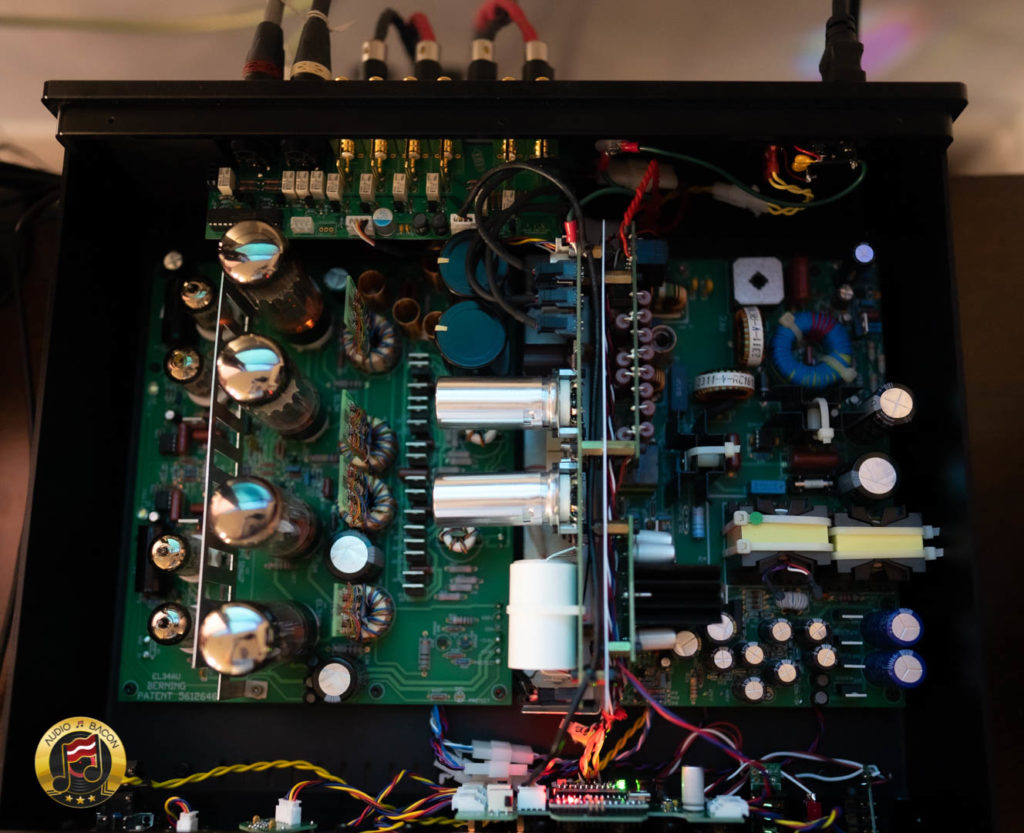 Midrange
The Z40 doesn't have the meatiest sound, but it has a very full sound. Curvatures of instruments and performers are in attendance. Nothing sounds flat or superimposed. And because of this concreteness, lyrics are as intelligible as ever. Although I've heard the words clearly from other amplifiers in the past…the Z40 allows me to hear more of the emotions attached to those lyrics. Most amplifiers I've heard come off more slurred and fuzzed in comparison.
If there's an amplifier that exemplifies a live performance. This is it. Pick any artist you want to bring back to life. 2Pac? Sure. Kurt Cobain? Definitely. Hendrix? You got it. This region is probably where the LTA Z40 shines. Very unhindered and "precise" sound. But in a somewhat spooky level of clarity.
Even talking head videos on YouTube have this eerie level of reality to them. Like you were in the room while they were recording it. You have a better grasp of mood and demeanor. There's underlying pacing and pause when it exists. And composure, grip, and assertiveness when called for. The vibrations of vocal cords and acoustic instruments are in full view and are extremely convincing.
For example, in A Way by Lotte Kestner, the hums and resonance of the plucks are done with fine control and body. I'll always remember this track because Michael Woods from Elite Audio Systems in San Francisco played it for me six years ago on a pair of Kharma Elegance loudspeakers. Technology has since been greatly improved…and I've never heard this track with this level of realism and flow. It's an exceptional listening experience…and I feel spoiled.
Bass
One of the Z40's strengths is tight and controlled bass. The rumble is lined with tactile resonances. The wavelets are there and are felt in their entirety. There isn't any excess fat, but the music isn't lean. There's still plenty of slam and muscle surfacing from underneath the start of the transient. There's never a lack of bite, groovy substance, and refined rhythm.
Play through a bunch of Rodrigo y Gabriela tracks and you'll notice how impactful the rapid guitar slaps are. In addition, the lower level sounds of the tugs and finger glides are weighted and wholesome. The same goes for Chris Thile and Edgar Meyer's Why Only One? There's delicacy yet when simultaneous transients flood in, the mandolin and bass work in dense harmony.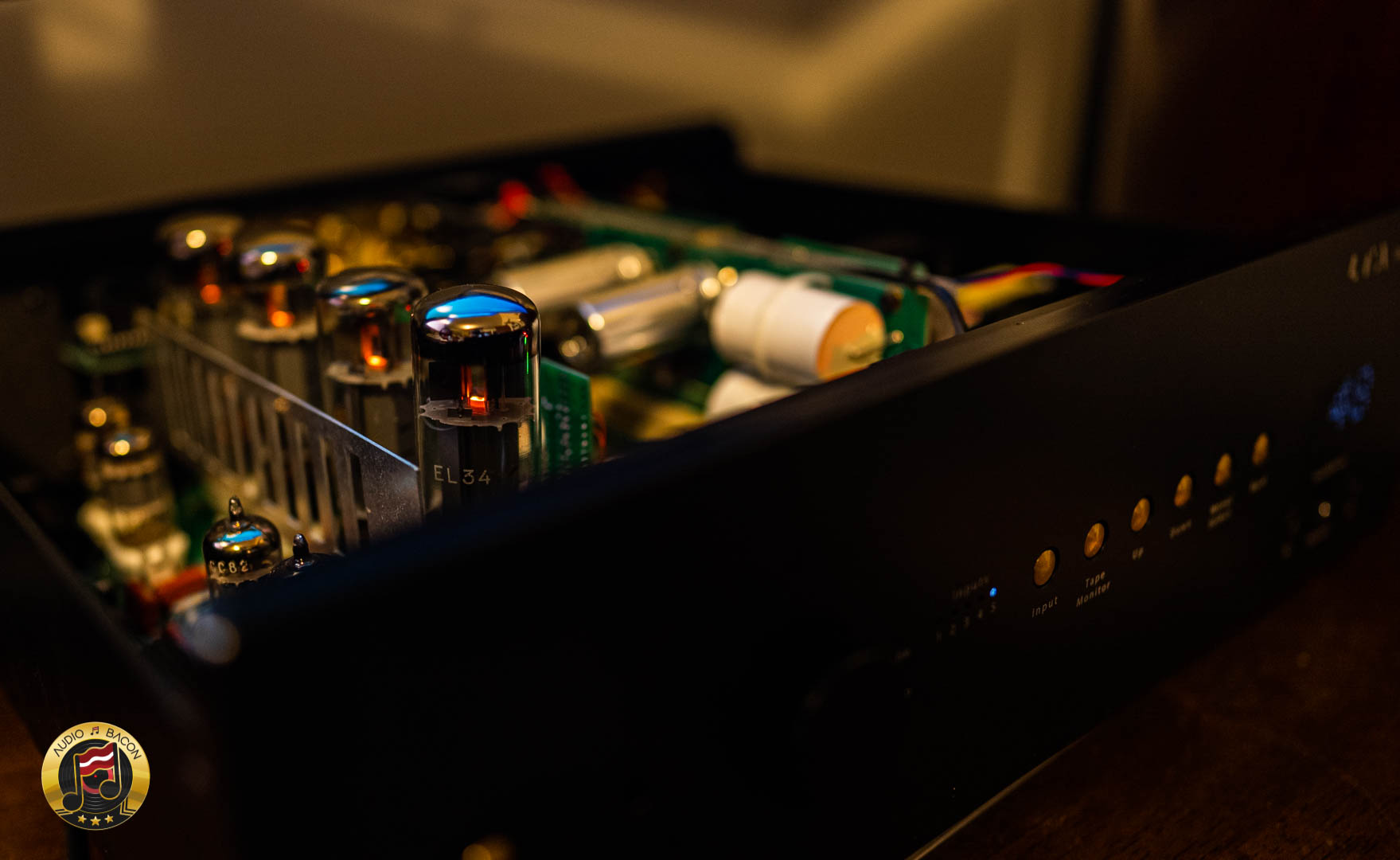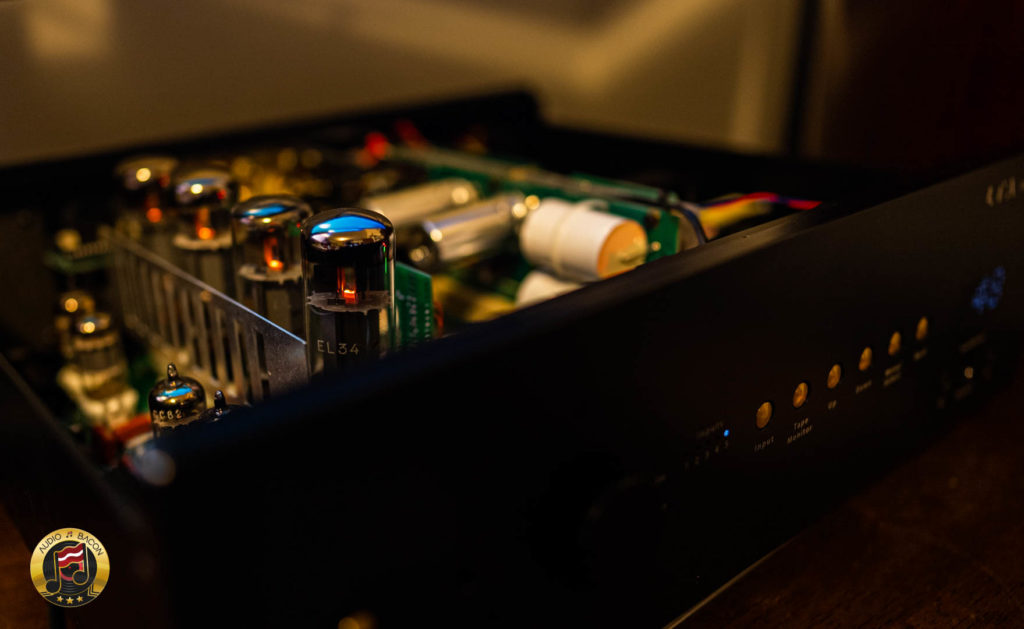 Passthrough Sound
One thing to keep in mind is that the Z40 isn't that forgiving. A lot of what you hear is a combination of the components you have in front of it. It's going to be as good as your other components because it doesn't try to sugarcoat, boost, or impose a specific tone. LTA succeeded in what they're were going for.
For instance, the Chord Electronics DAVE is not a warm-sounding DAC, so the Z40 isn't going to change that. Its job is to allow you to hear exactly what each component adds or subtracts from your system. It allows you to listen to your favorite music in a deeper and more lifelike manner without anything being held back.
Headphone Output
There's a switch on the front of the Z40 to switch between speakers and headphones. There are high and low power (not impedance) 1/4″ jack for headphones.
If my theory of it being a "passthrough" amp is correct, then the headphone output from the Chord Electronics DAVE and the LTA Z40 should be similar right? Well, the LTA still has speaker cables, interconnects, and power cords attached to it. And that could impact the sound. The DAVE also has its own amplification circuitry. But let's see how close it gets.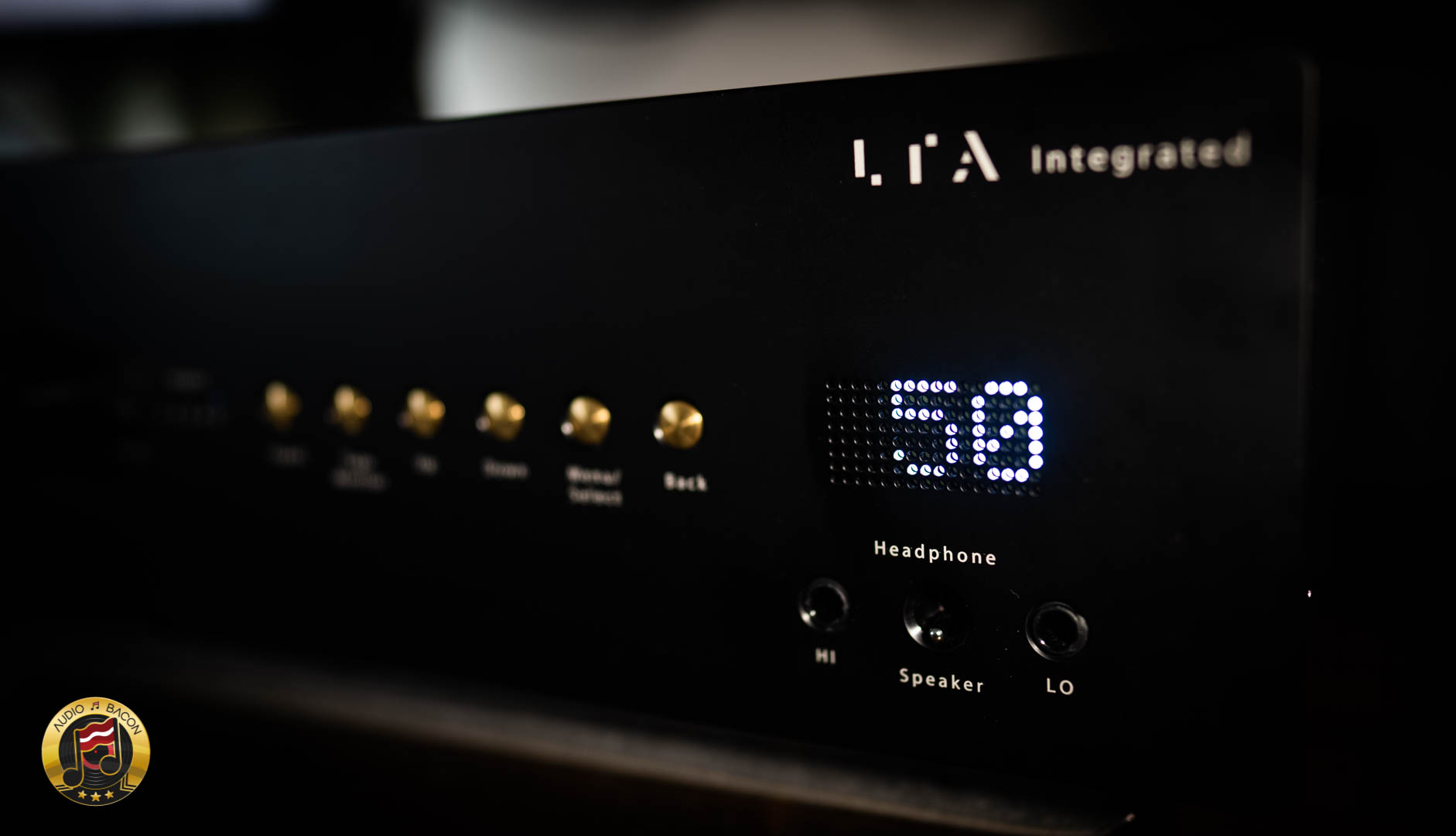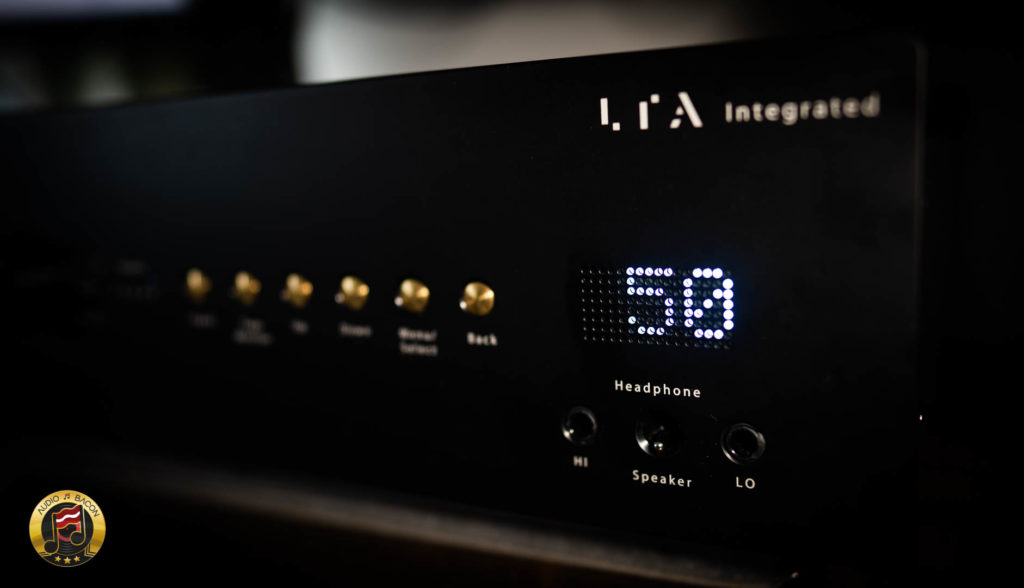 Z40 with Meze Empyrean
So I hooked up my pair of Meze Empyrean headphones. I wouldn't say it's a night and day difference, but there are a few key takeaways. The DAVE is actually warmer and more organic sounding. It's a sweeter sound…and ironically sounds more like tubes.
The LTA Z40 on the other hand is cleaner, quieter, and more delineated sound. It has a wider soundstage, is smoother, and more textural. It's also fuller and more molded. Going through Paramore's Riot! album, the Z40 comes off very tactile and resolving. It's quieter and has more ease to the sound. Reverb tails are also more apparent. And dynamics are stronger. The LTA Z40 simply offers a lifelike dimension to the music with more precise imaging.
I will admit I enjoy the warmer tone of the DAVE's output, but the Z40 just flexes from every other attribute. It's a more dimensionally crafted sound with beautiful clarity.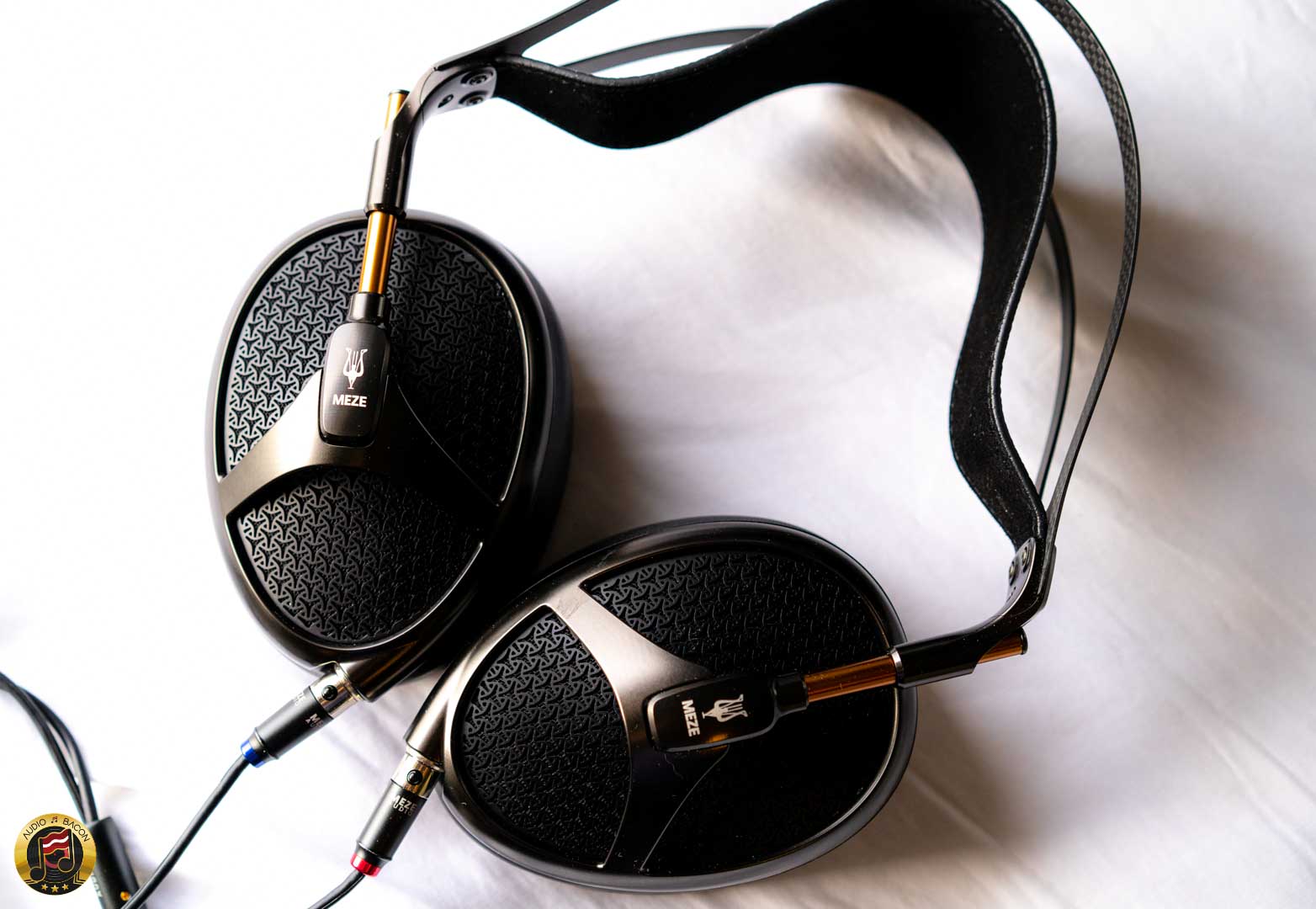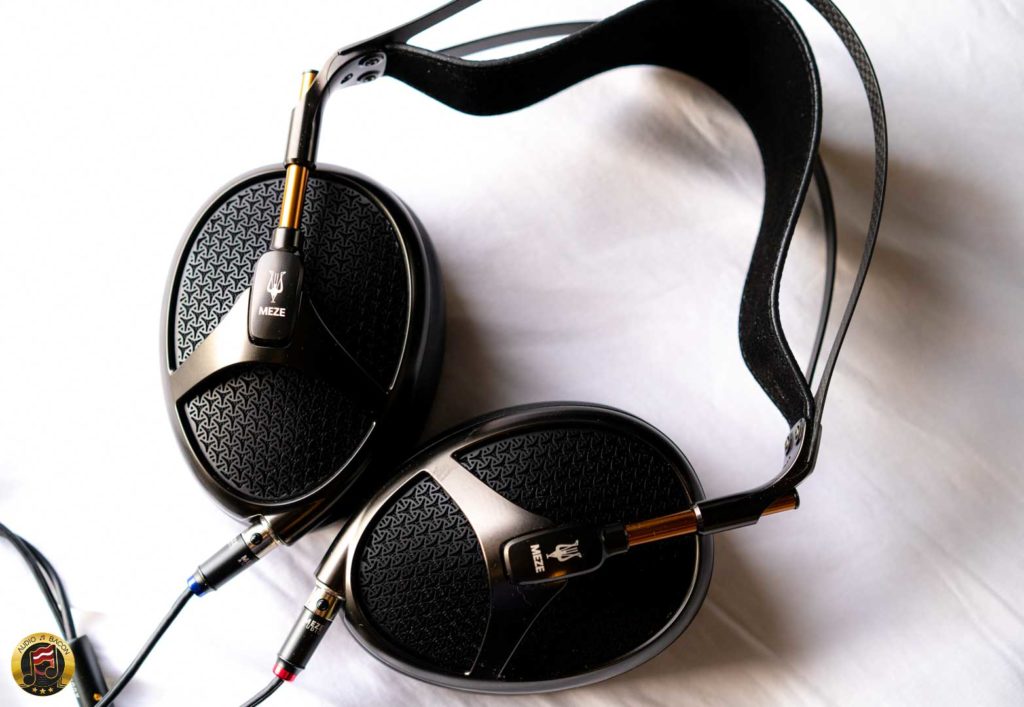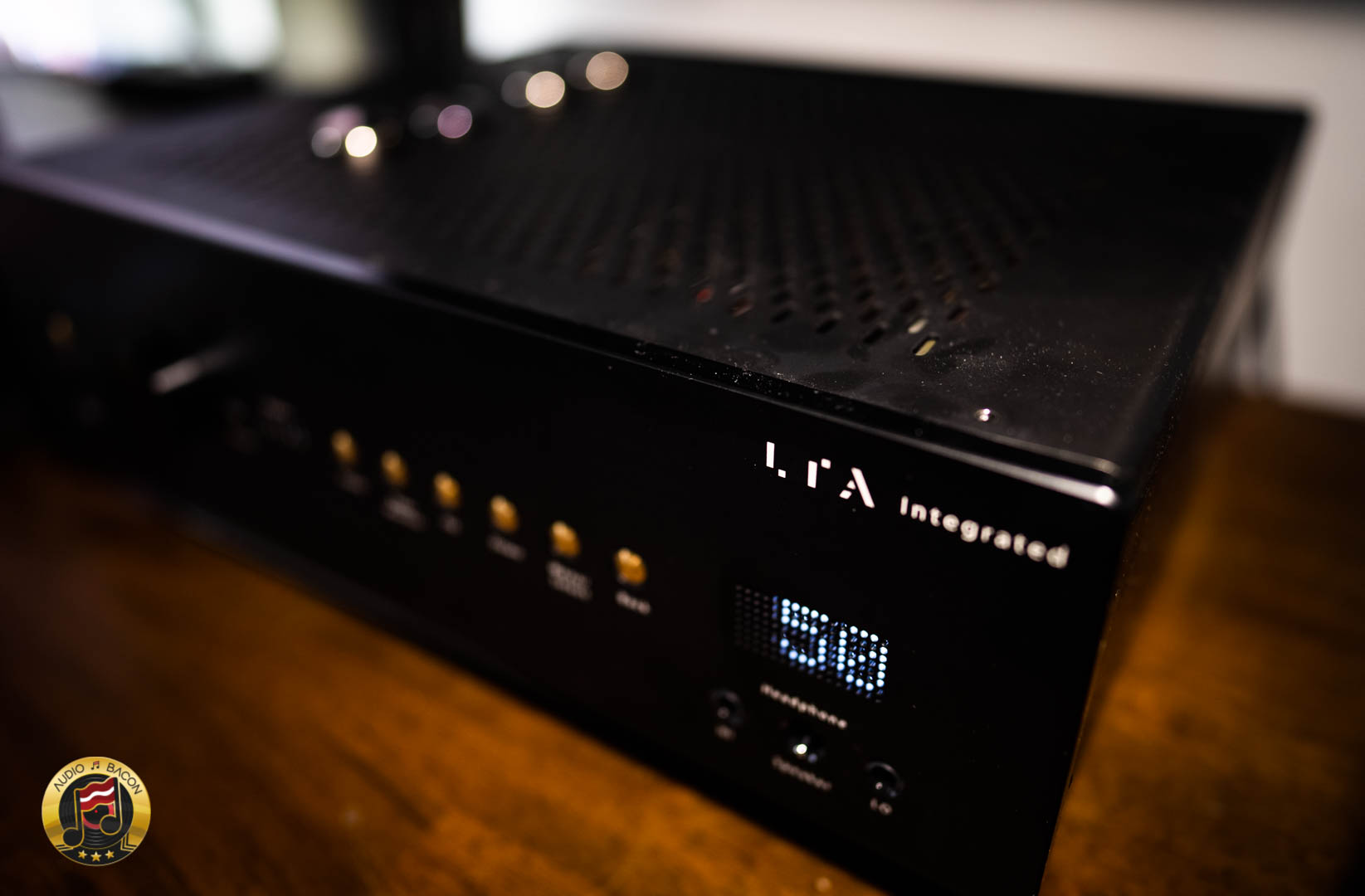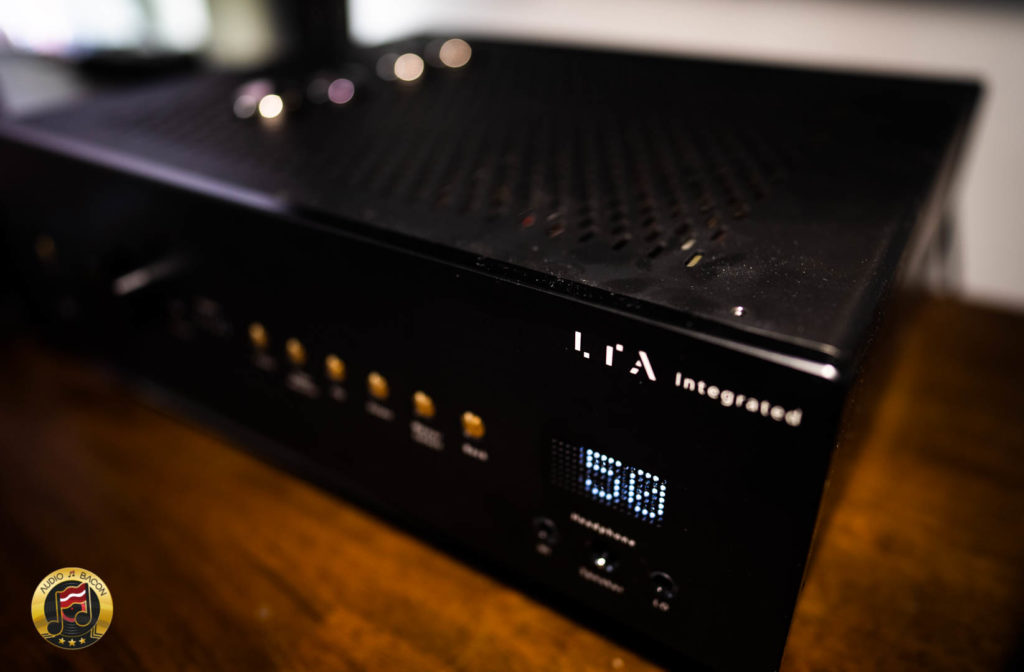 Final Thoughts
I've never heard anything quite like this amplifier. The Linear Tube Audio Z40 integrated amplifier will reproduce harmonics at the deepest and purest levels. If you enjoy something more neutral, extremely quiet, but want all the bells and whistles, this is the perfect integrated amplifier. I've spent many consecutive hours listening to the Z40 and find little to complain about.
That said, there may be two potential issues:
The lack of dedicated subwoofer outputs. You'll have to attach cables to the speaker outputs.
Power output. The Z40 will work better with higher-sensitivity speakers. Period. I believe you'll get a broader and more dynamic sound.
Many will be surprised…but I actually enjoy this integrated amplifier. With my electronics, it's doesn't quite have the warm and romantic character I crave. But it allowed me to hear my favorite songs in a more resolving light. Which in turn, gives me an idea of what I'll be missing with a denser-sounding amplifier.
So if you enjoy a thicker, soulful, and richer sound, this transformer-less integrated might not be for you. All amplifiers with an output transformer will color the sound. The LTA Z40… not so much. And for this reason, it got me very curious about the microZOTL preamplifier. I feel like it removes a variable from voicing a system but gives more flexibility at the same time.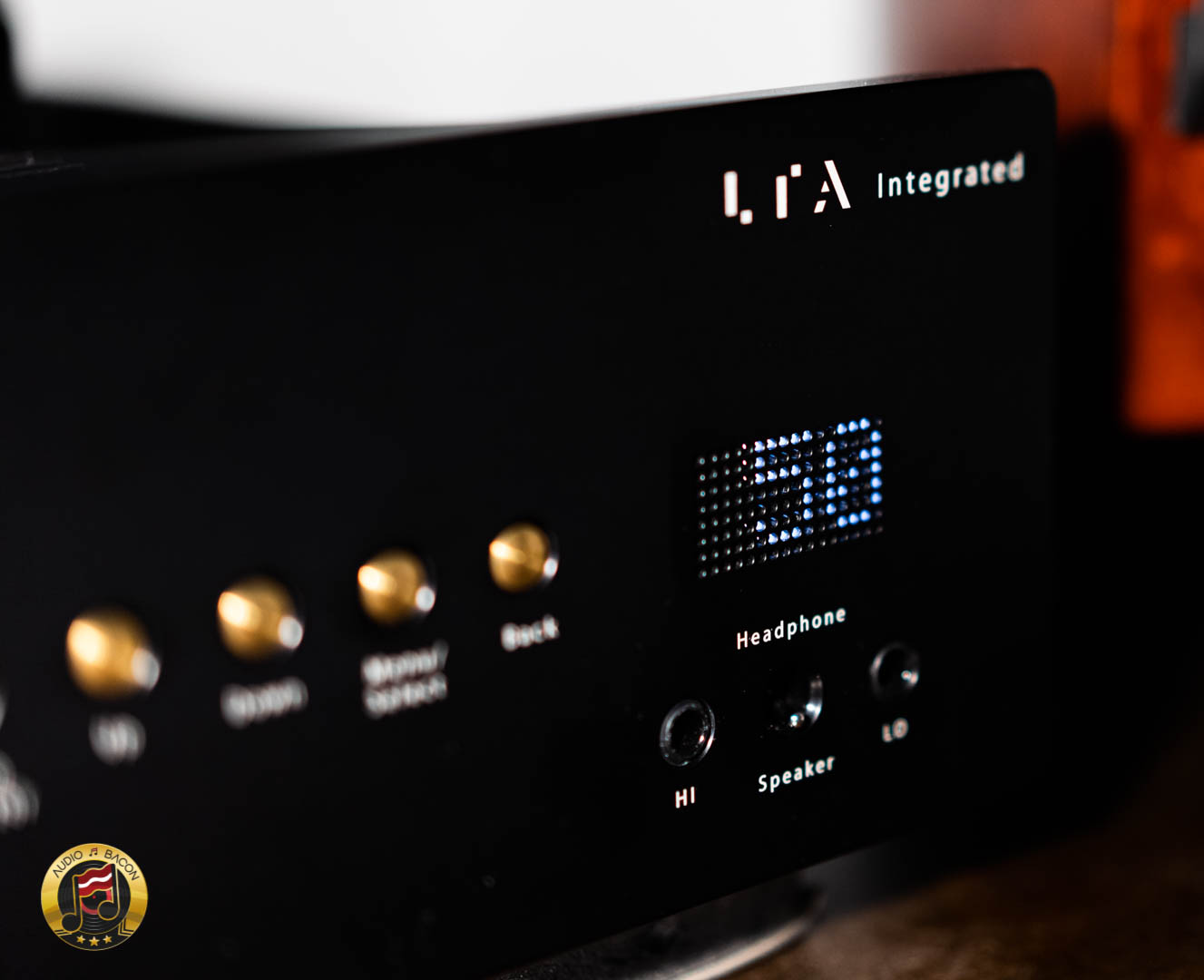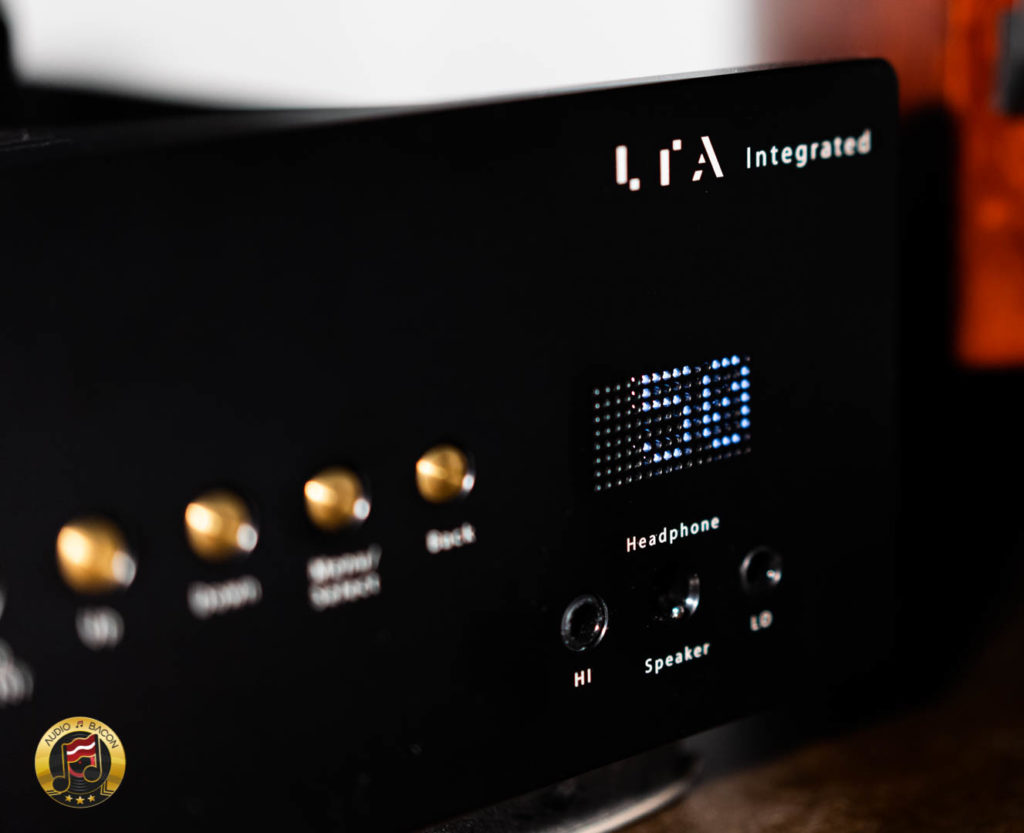 Source First
The Z40 grew on me because it was different. It grew on me because of its purity. Even songs I don't particularly enjoy… sounded respectful with the Z40. It's addictive because it's revealing without being sterile. It's musical without being veiled. And it's convincing without trying too hard. Music is gripped and grounded. It's never splashy, confused, or lazy.
If I were to describe the Z40 in one word, it would be angelic. It's not only the epitome of an honest amplifier, it keeps you honest as well. Any changes you make to your system, you'll hear the impact immediately. Whether it be a DAC, power supply, or even tubes. It is the last word in transparency and removes any gunk between you and the music you love.
Price starts at $7,650
https://www.lineartubeaudio.com/products/z40-integrated-amplifier