iFi audio is known to pack a ton of features and options into everything they build. Their aim is to provide value to their customers – and they've largely succeeded.
My personal favorite was their Pro iCAN headphone amplifier. Powerful, full-featured, and sounds great. Check out my other iFi reviews here.
Build & Features
One characteristic about their previous portable DACs I can't seem to get over – is their rigid, blocky, ad-hoc designs. It's not the prettiest – nor the most portable.
This finally changed with the release of the iFI xDSD. The design is shiny, contemporary, and outright sexy. I've actually been approached in public by a few hipsters asking what the heck the iFi xDSD was. The enclosure is super fingerprint-prone, however – but that kind of stuff doesn't bother me. It's still eye-catching regardless.
Notable Features:
DSD512
MQA support
Balanced 3.5mm compatibility
Powerful "Cyberdrive" output stage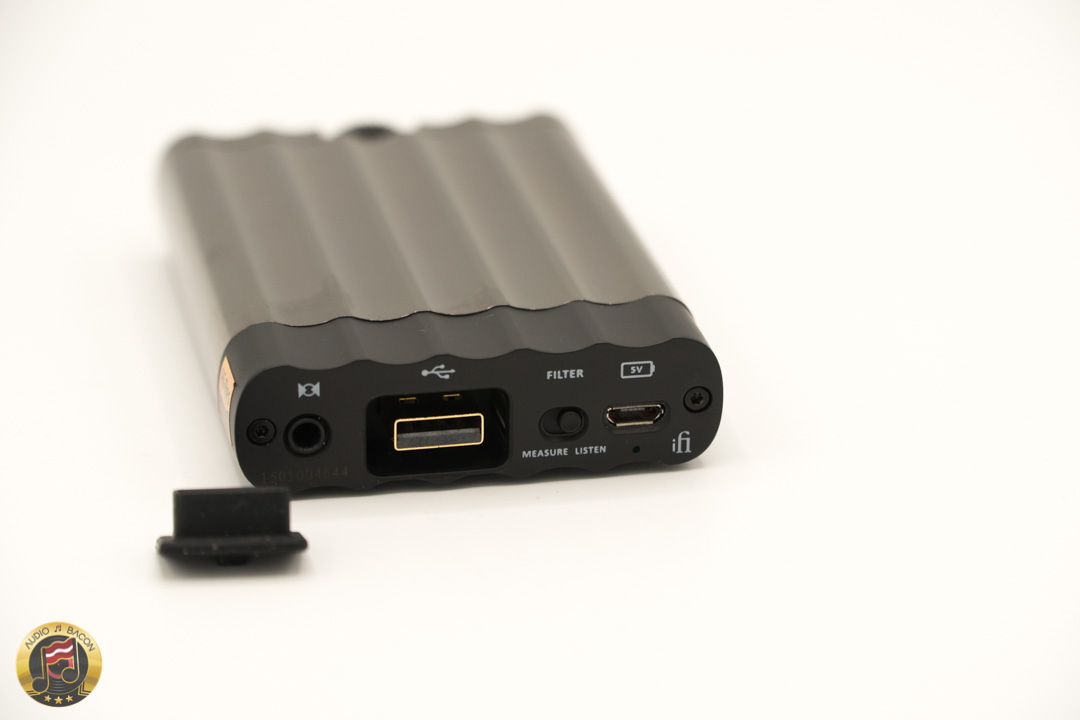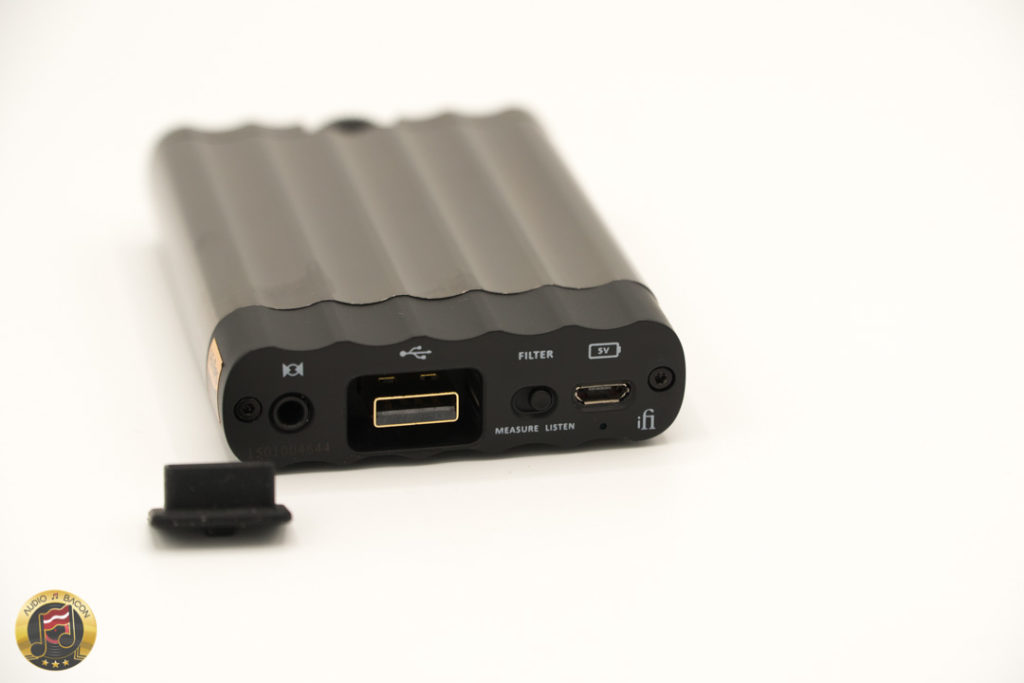 Interface
Another thing about their previous DACs is the sheer amount of switches and buttons. Luckily, the iFi xDSD keeps it simple. At the rear, you'll see the USB and optical connections. You'll also notice a micro-USB charging port – which is only used for charging.
There's also a filter switch. The differences between "measure" and "listen" are subtle but audible. The "listen" mode has more treble shine, faster leading edges, and overall more dynamic sound. The "measure mode" is more mellow – and slower. In ways, it's more neutral as well.
Moving to the front and all we have is a dial (which serves as the power and mute button), a 3.5mm headphone jack, and a settings button (for 3D+, XBass+, and Bluetooth pairing mode). The color of the dial indicates the volume level. When held on boot, it'll change from two modes: green for wired mode and blue for Bluetooth.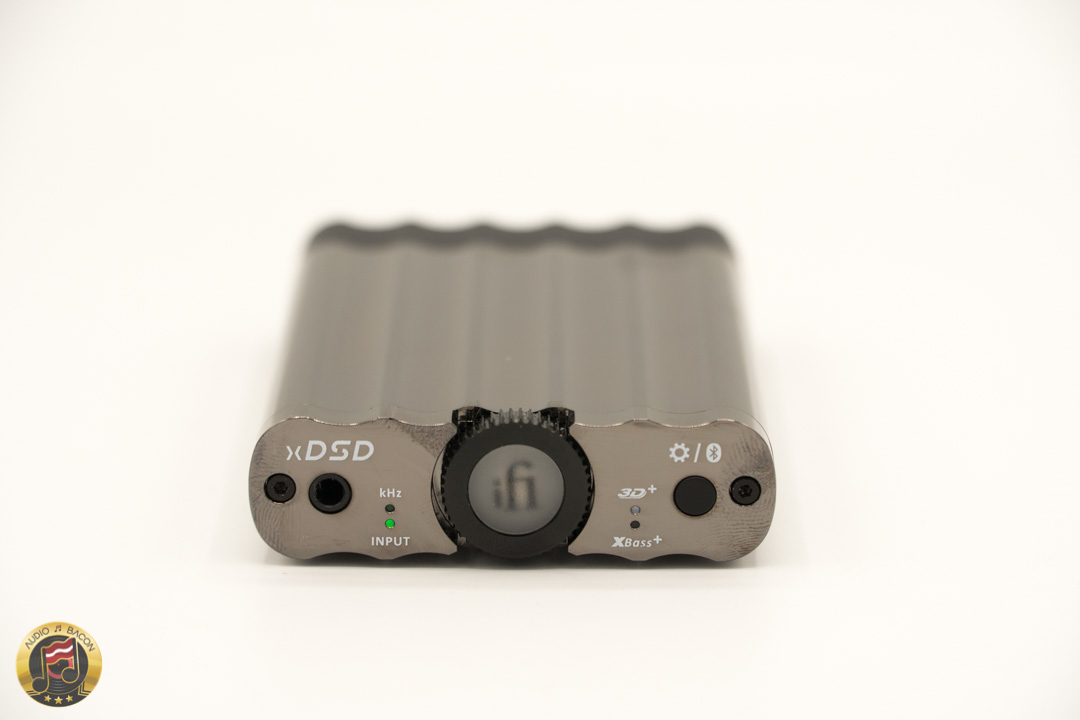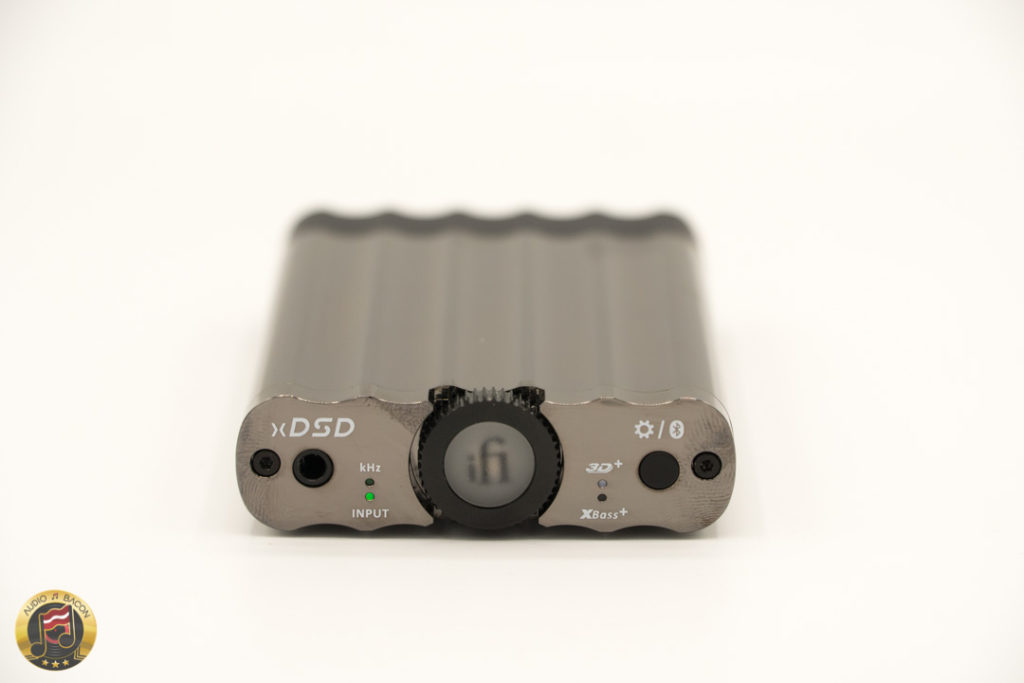 Bluetooth Mode
Comparing between Bluetooth and wired mode on my Pixel 3 phone and Macbook, the differences were quite stark. To the point where – if you know of a reviewer who can't hear the difference – I would question their credibility. I'm dead serious.
The Bluetooth mode is far flatter sounding with a greyed out tone and smoothed over textures. All spatial information is lost and it just sounds bland.
Just to be clear, this is just the current state of Bluetooth audio – not the fault of the xDSD. But, it's still a nice feature to have if you just want to throw this thing into your pocket to save desktop space. Not to mention, it weighs less than 5 ounces. Personally, I always keep it wired.
3D+ and XBass+
Both of these modes do what you'd expect but I had them both off for most of my listening. I think it sounds very well-balanced without any of these enhancements turned on. XBass+ does give some decent fill to the bottom though so I'll occasionally turn that on.
Battery Life
It takes about 3.5 hours to fully charge the xDSD. You'll be able to charge and listen at the same time which warms up the xDSD a tiny bit.
I do most of my listening around the high "yellow" area – which is about 80-90%. This nets me about 6 hours of battery life – which is the most amount of time I would spend working at the Starbucks Reserve anyway.
Alright, I've gone over the important functions. If you're looking for more specs, please check out the product page here. We're just going dive in here.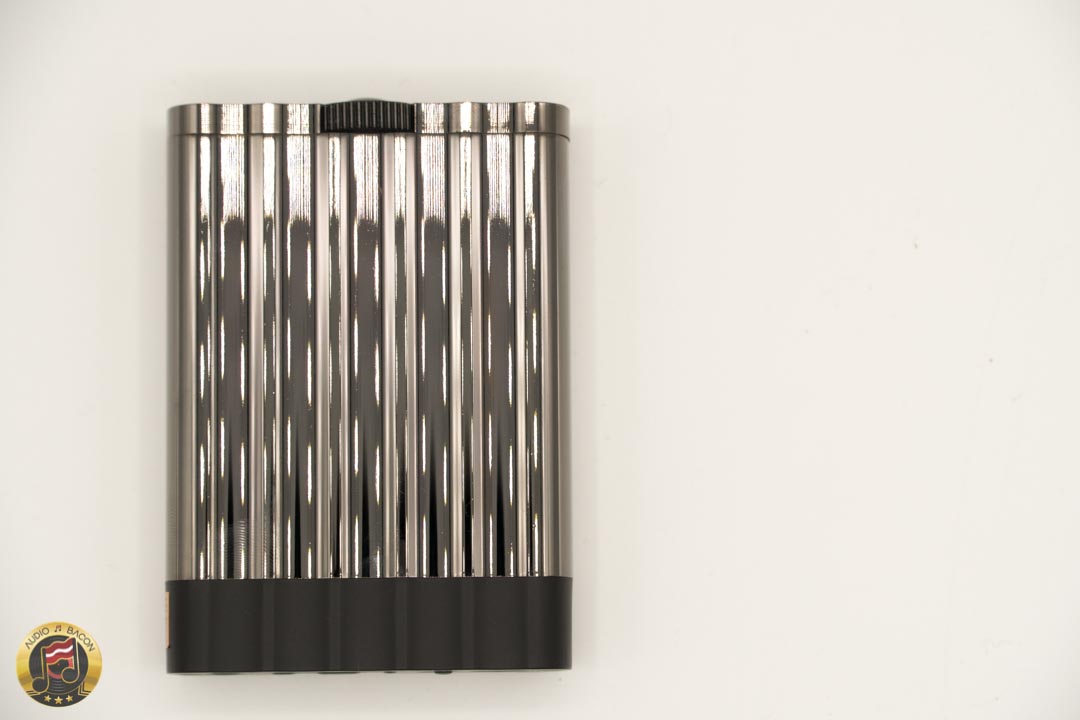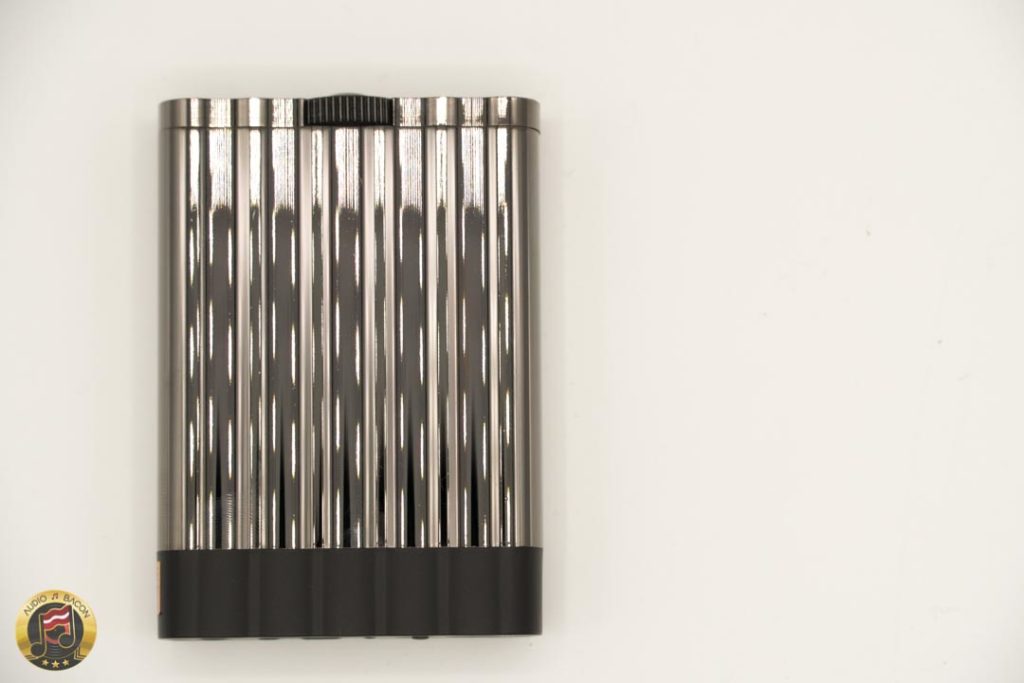 The Sound
I used a pair of Sennheiser HD650s and Audeze Sine for this evaluation. The iFi xDSD was used in wired mode with the blue stock USB cable.
iFi does provide a USB A female to USB B female adapter for use with other aftermarket USB cables. The Curious USB is a decent pairing – adds a little sparkle.
Test Tracks
Howlin' for You – The Black Keys
Life Worth Living – LAUREL
Duende – Bozzio Levin Stevens
Carnival – Natalie Merchant
Florida University – The Dream
Perfect for Me – Ron Pope
Most of iFi's portable DACs are known to be on the more analytical and hyper-detailed side of the spectrum. This changed with the iFi audio xDSD.
The sound is denser, smoother, with an impeccable sense of acoustic space. I was also immediately engaged by the iFi xDSD's ability to image and layer out the musical elements. Instead of being piecewise, the xDSD was able to "glue" instruments and voices in a coherent manner upon a quiet sonic canvas. Everything just flows. This is the greatest strength of the xDSD.
The iFi xDSD also sound full and weighty. There's plenty of contours and dimension to all performers in the recordings. It doesn't sound like flat objects – which is what you'd hear from a lesser DAC.
There does seem to be a roll-off at the top, however. Bells don't quite fully ring out and cymbals don't splash with brilliance. But if the aforementioned traits had to be forfeited for more shine – I wouldn't have it any other way.
The tonality of the xDSD is also more on the neutrally dense – and porcelain side of the spectrum. It's silkier than it is textured but the amount of solidity is something that's very pleasing to listen to. Dialogue is also very clear.
It has cleaner shades of grey rather than being orange and red in blood flow. In short, it's a cooler more relaxed tone.
vs. Chord Electronics Mojo ($539)
The iFi xDSD does a great job of sounding more open and perceptibly quieter. Fantastic soundstage and transparency. The Mojo is more intimate and works on a darker canvas. It's meatier and presents more textural contrasts.
One thing the Mojo clearly does much better is the treble. It has a proper amount of metallic shimmer and air. The xDSD, on the other hand, has much softer and cloudier highs. It doesn't quite radiate outward.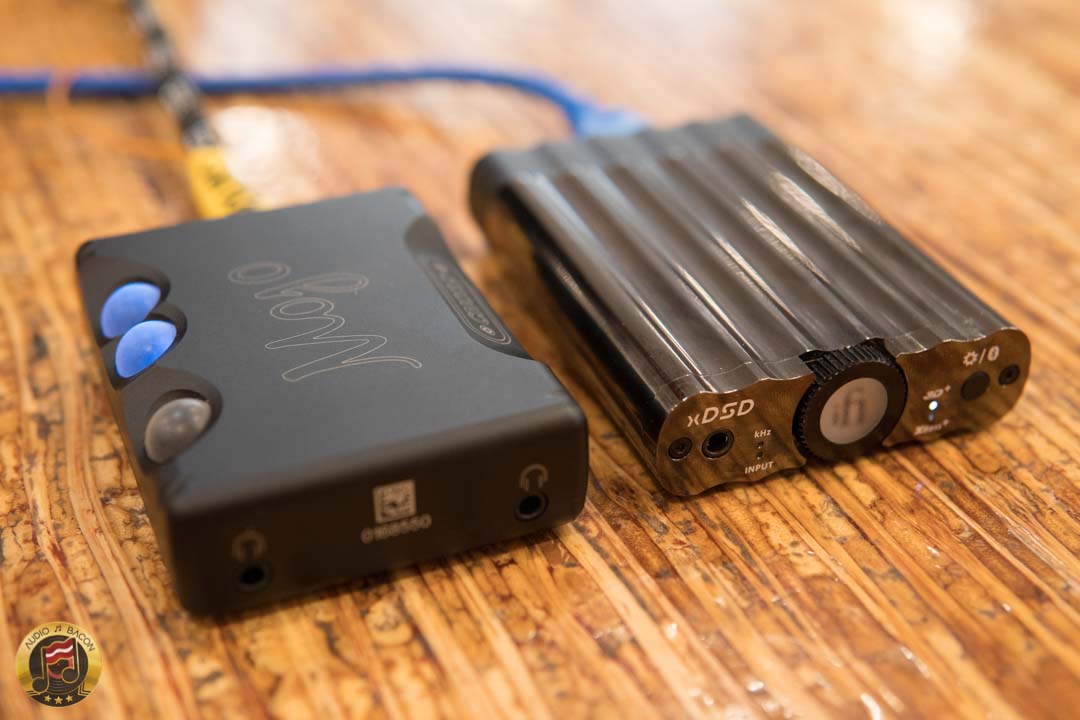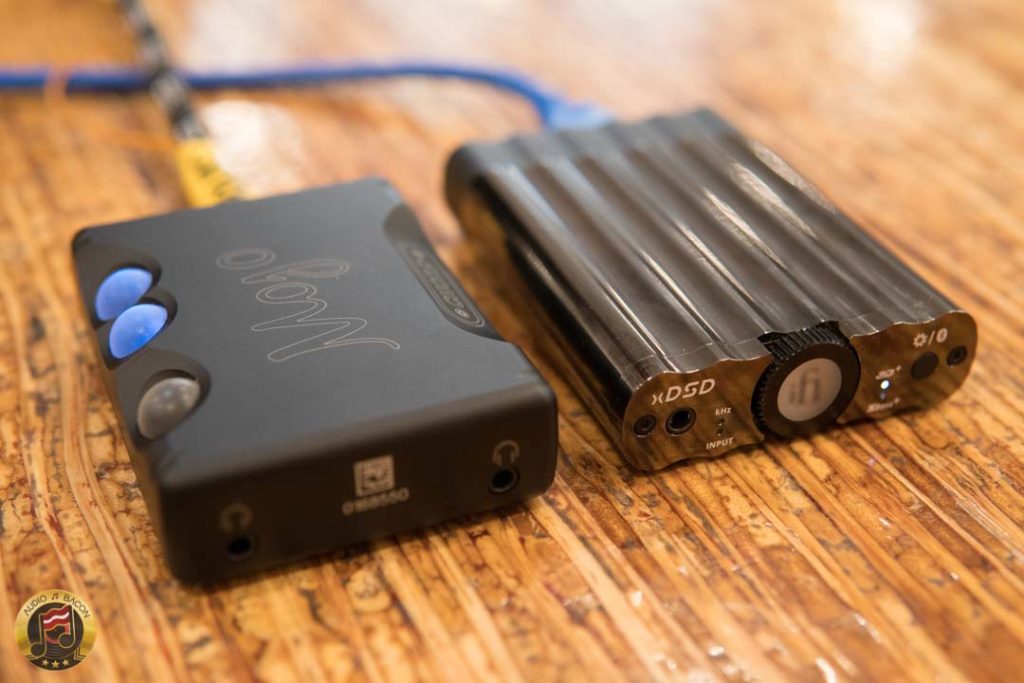 As alluded to earlier, another thing the Mojo does better is tonality. The xDSD has a cooler and lighter tone. The Mojo has more true-to-life color in the presence region. Now, I've realized some actually prefer this cooler tone – which fine. It's surely better than something strident and icy.
One thing to keep in mind is that the Mojo won't have the Bluetooth capability unless you purchase a Chord Electronics Poly. If you're planning to go wireless most of the time – then the iFi xDSD is more sensible.
Truth be told, when I'm not listening critically, both of these DACs will get my head bobbing and feet moving. The only real thing I could dock the xDSD for is the glossier, cooler tone – which may not be a negative for you. Otherwise, it's one of the more impressive portable DACs I've heard in a while – especially at this price point.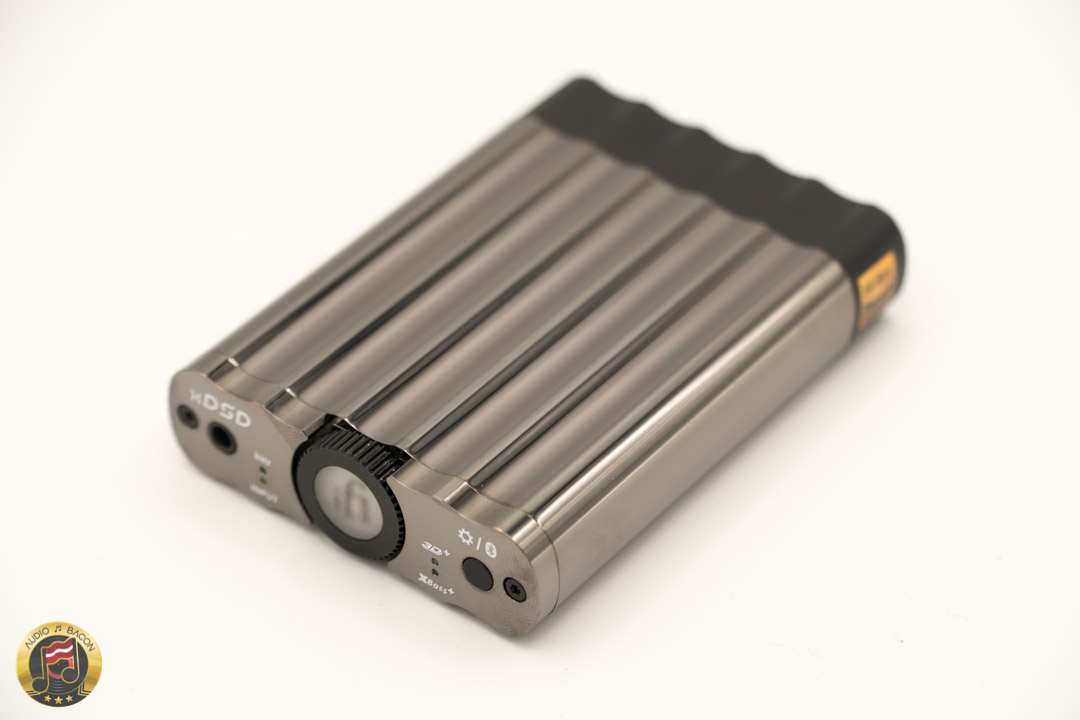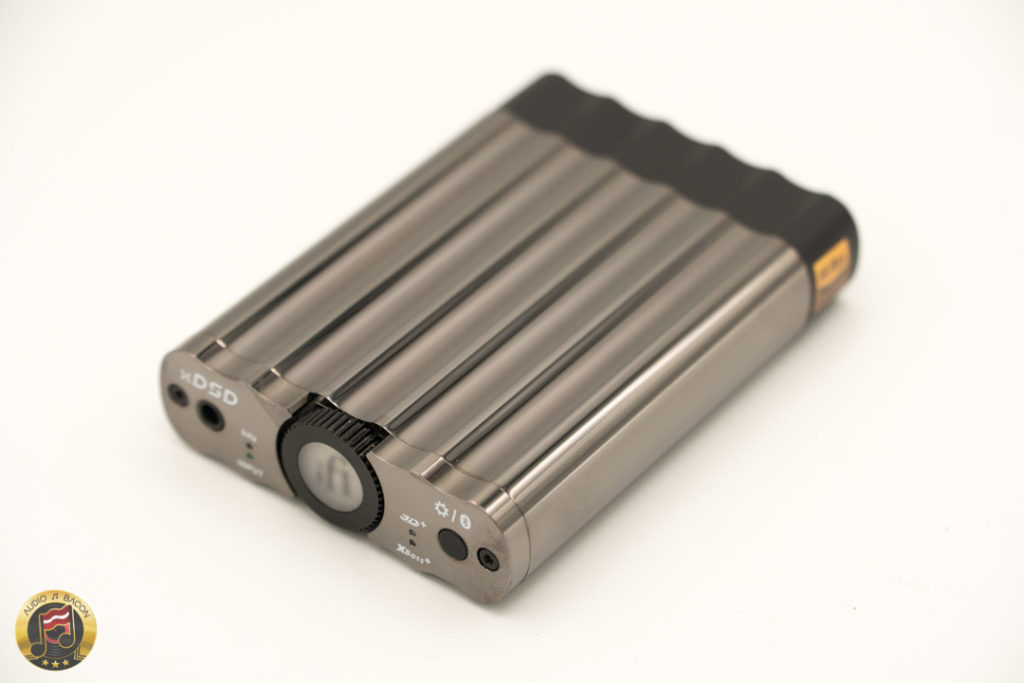 Final Thoughts
These days, I find myself just throwing the iFi xDSD in the bag and jamming. I know I'm going to be listening to something much better than what I could get from my laptop or phone. It's also powerful enough to drive any headphone or earbud I would bring out with me.
When you combine the great sound, practical features, and a beautiful form factor – the iFi xDSD is one of the best bargains out there. It's currently my favorite from their line of portable DACs.
iFi audio's definitely going in the right direction with these new designs. Kudos.
Purchasing: iFi xDSD Portable DAC/amplifier ($399)