Chord Company brand English Electric officially launches its first-ever product: the 8Switch
13th May 2020, Wiltshire, Great Britain: English Electric (a Chord Company brand) has officially launched its first-ever product, the 8Switch data switch. The announcement follows English Electric's international debut at the UK's biggest audio event, The Bristol Hi-Fi Show 2020, in February. With 8Switch stock now in dealerships nationwide, full details of the new device (£450) have now been released, along with a dedicated English Electric website: englishelectric.uk.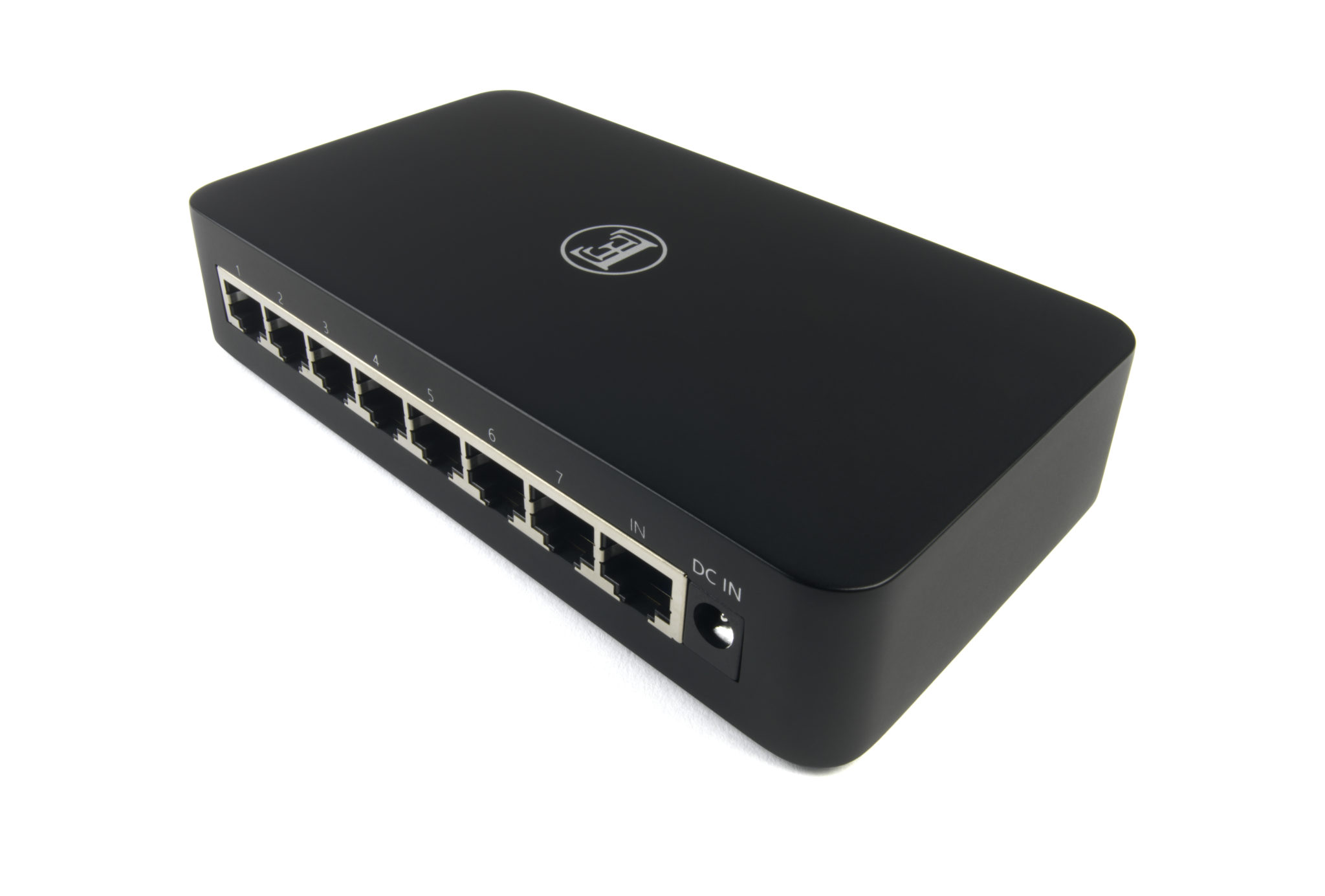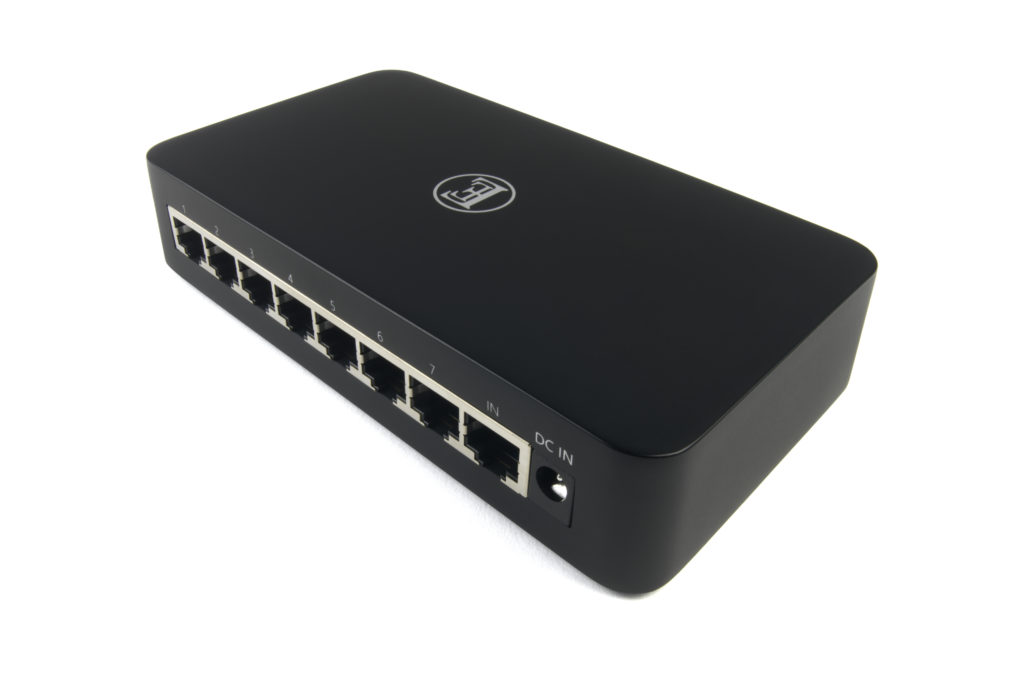 About the 8Switch
The 8Switch is a high-quality eight-port GbE Ethernet switch designed to deliver high-quality sound from music streamed over a network. Cosseted by a high-quality machined aluminium enclosure, which offers excellent protection from both acoustic and electrical noise, the 8Switch comprises eight audio-grade 100/1000 Base-T gigabit Ethernet ports, with high and low electrical noise isolation, reducing troublesome data issues when streaming music over a network.
A discreet LED display on the front panel includes power, alarm and the link status/speed for each of the eight ports. Resonance-damping feet are also featured to help decouple the 8Switch from unwanted mechanical vibration. Each 8Switch is also supplied with a Chord Company C-Stream digital streaming cable (0.75m) worth £40.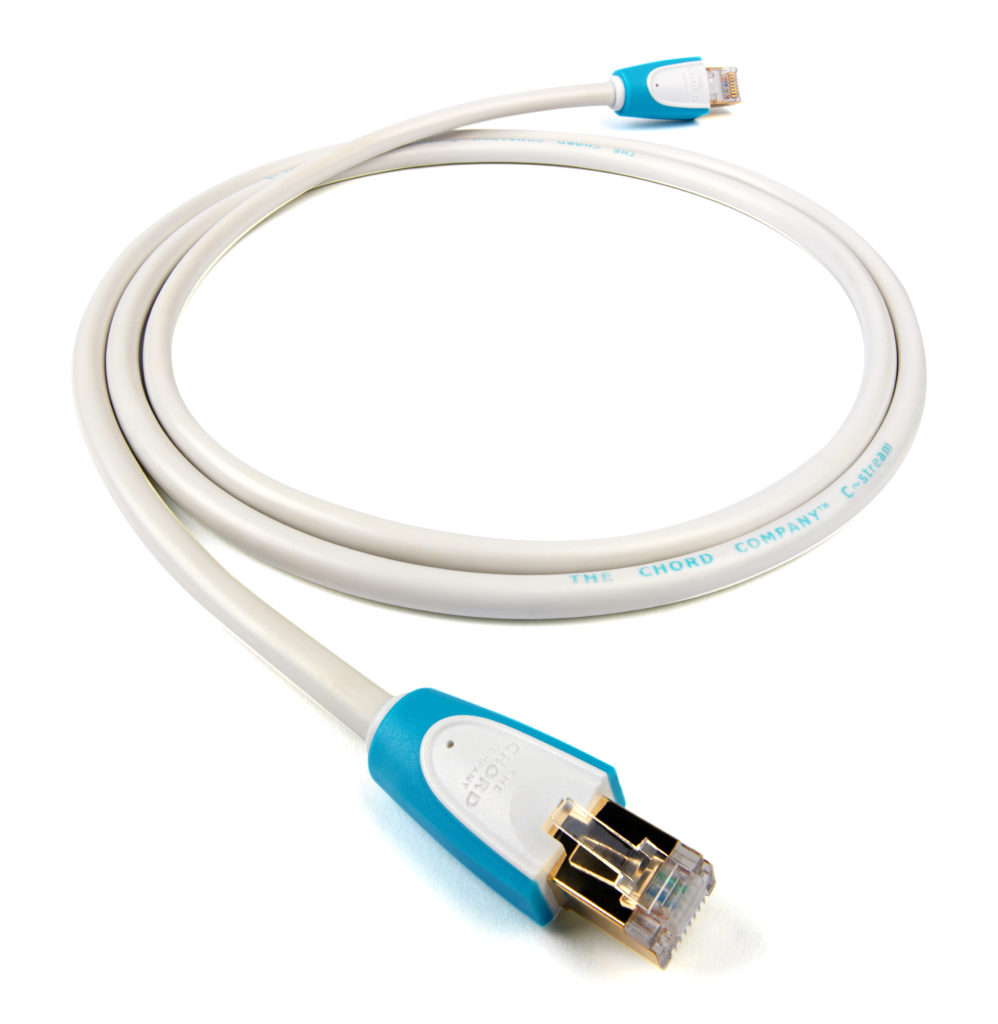 With data switches requiring high-speed power supplies, negating the use of linear power devices due to their speed limitations, English Electric's engineers set about improving the power signal by using an extremely high-quality wall supply. The advanced medical-grade power adaptor permits an optimum-quality network signal, driven by high-accuracy clock technology and has been designed to reduce electrical noise from AC sources, and prevent mains quality issues from affecting network signals. The 8Switch also boasts high power efficiency, a no-load power consumption of < 0.075 W, plus protection from short circuit, overload and over-voltage.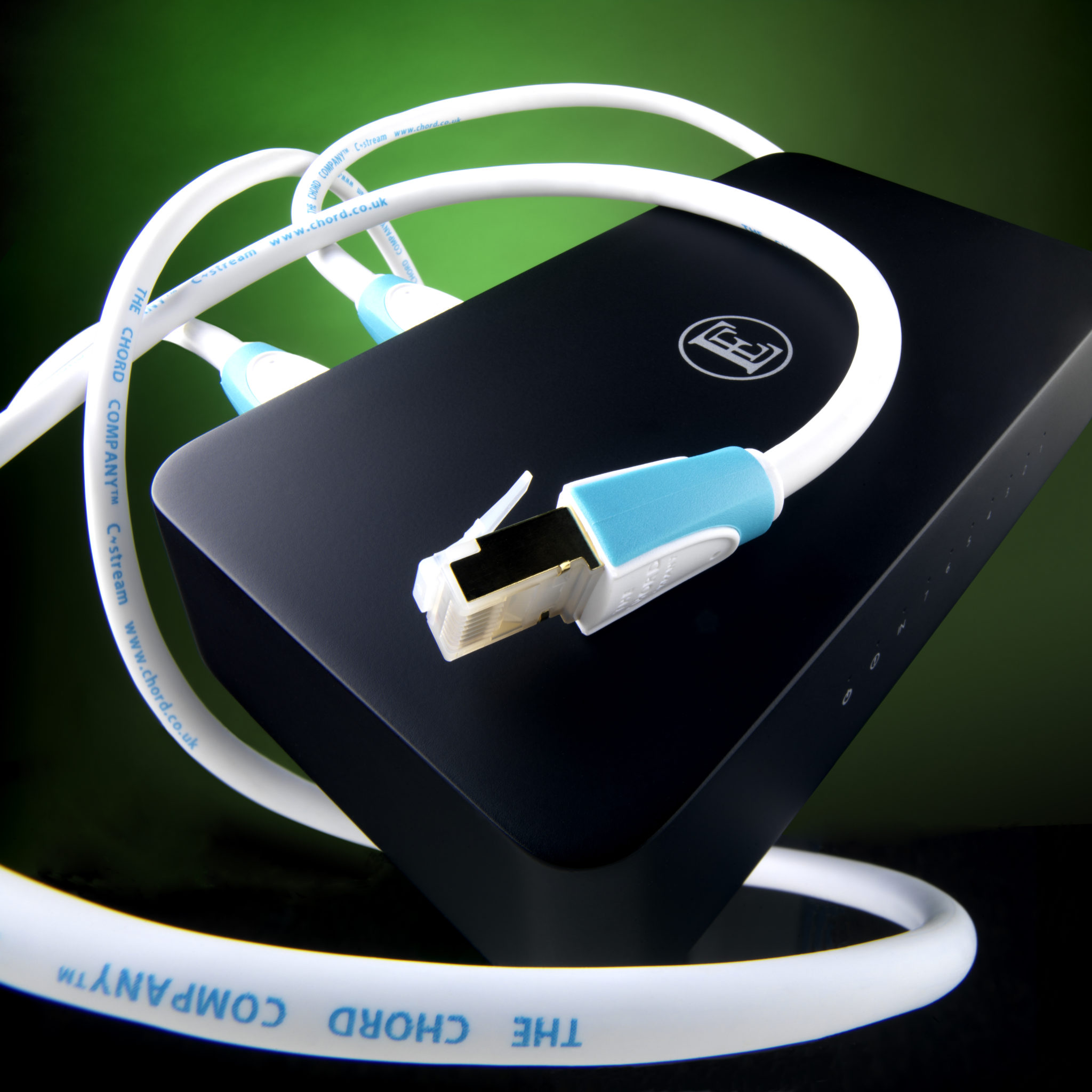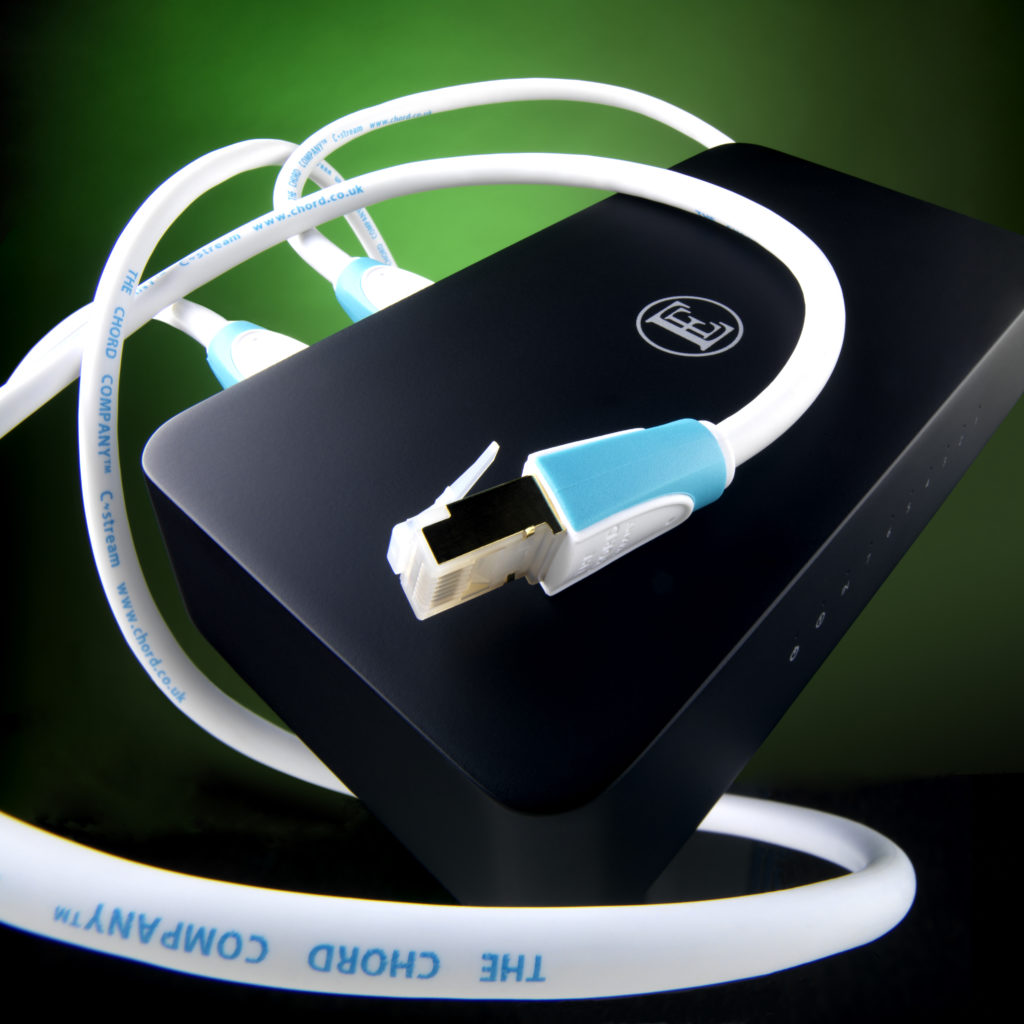 8Switch core technologies
The 8Switch is driven by a customised TCXO (Temperature Compensation Crystal Oscillator) with accuracy rated at 0.1ppm: far higher than normal crystals and higher than a normal TCXO, allowing the 8Switch to generate higher-accuracy network signals, which in turn, help provide more stable music-data transmission.
The power supply and clock-generation circuits each have two electrical noise-isolation circuits which ensure stable network signals; an EMI (Electromagnetic Interference) absorber helps to reduce noise further from the digital circuit. Compared to a standard IT network switch, music lovers can expect increased performance and a lower jitter measurement, up to 90 per cent less!
Price and availability
The English Electric 8Switch is available now priced at £450 (includes a Chord Company C-Stream digital streaming cable (0.75m) worth £40.)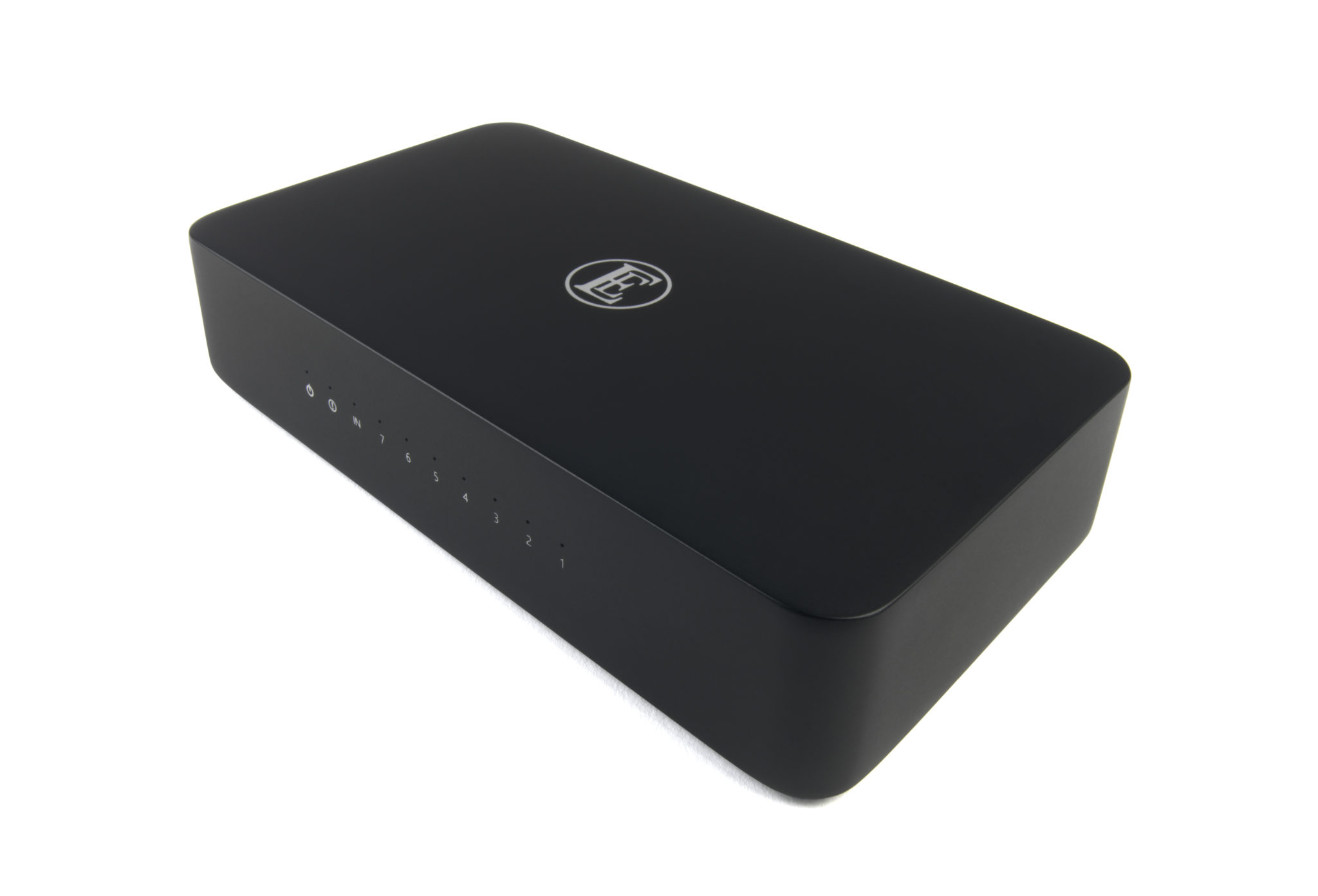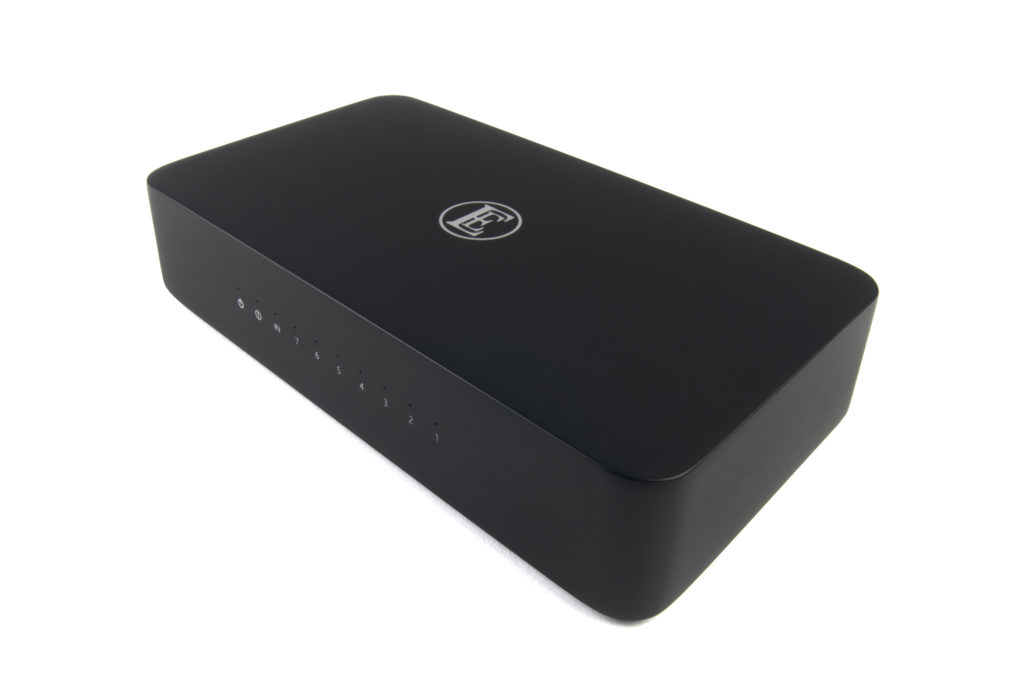 UK stockists
UK dealers now have stock and can fulfil online and telephone orders via post, with rest of world following shortly.
UK dealers: A Fanthorpe; Analogue Seduction; Audience; Audio Affair; Audio T (Oxford); Audio Venue; Brian & Trevors; Canterbury Hi-Fi; Ceritech Audio; Cymbiosis; Deutsch & Deutsch; Future Shop; Hi Fi Lounge; Hi-Fi Corner (Falkirk); Hi-Fi Stereo; Ian Hammond/Martins Hi-Fi; Igloo Audio; In Phase International (Nottingham Hi-Fi); KJ West One; Martins Hi-Fi; Nintronics; Oxford Audio; Rayleigh Hi-Fi (Rayleigh);Sevenoaks Sound & Vision(Reading); Sonority Design; Soundcraft; The Audio Room/Ultimate Home Ent. Ltd and Tom Tom Audio.
About English Electric
Synonymous with world-renowned British engineering, the reborn English Electric brings a new range of exceptional value hi-fi equipment for the discerning music lover.
Building upon a noble heritage of aviation and locomotive design, myriad large-scale electro-mechanical equipment and power generation, this classic British brand is once again continuing its path of design innovation, this time in the audio sector, with an exciting range of high-performance electronics and accessories.
The reborn English Electric (a Chord Company brand) is backed by a large engineering team which has been designing, building and engineering high-quality audio devices in Great Britain since 1986.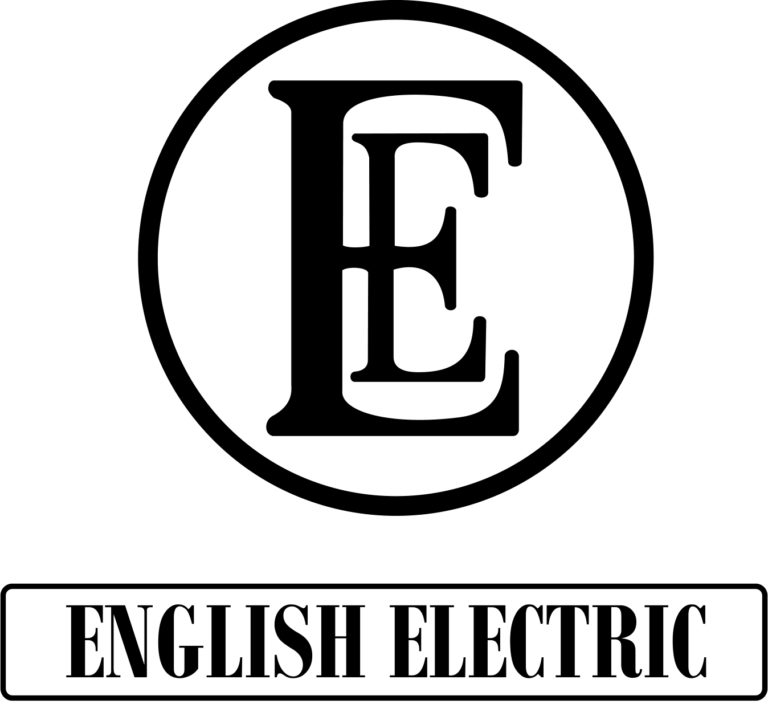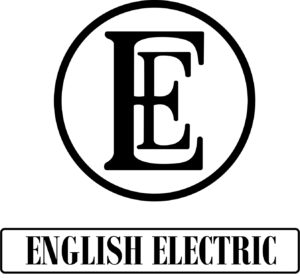 The English Electric Company further information
From north British (Preston) industrial roots in 1897, The English Electric Company – as it became known in 1918 – grew into a multi-faceted manufacturer of electrical equipment and machinery, specialising in motors, transformers, railway locomotives and traction equipment, expanding many years later into consumer electronics, nuclear reactors, computers and aviation.
The re-ignition of a historic brand with such a rich and diverse heritage is not to be tackled lightly; the 'EE' marque evokes what many consider to be a bygone era of world-leading great British engineering and many of its products (such as the Vampire and Lightning jet aircraft and Deltic railway locomotives) attract an enthusiastic and emotionally engaged following, transcending their primary function.
As a fellow great British manufacturer, Chord Company is respected globally for its award-winning A/V cables and is perfectly placed to apply its successful blend of innovative proprietary technologies, design expertise and exemplary customer service to the rejuvenation of this classic British name, whilst preserving its noble lineage.