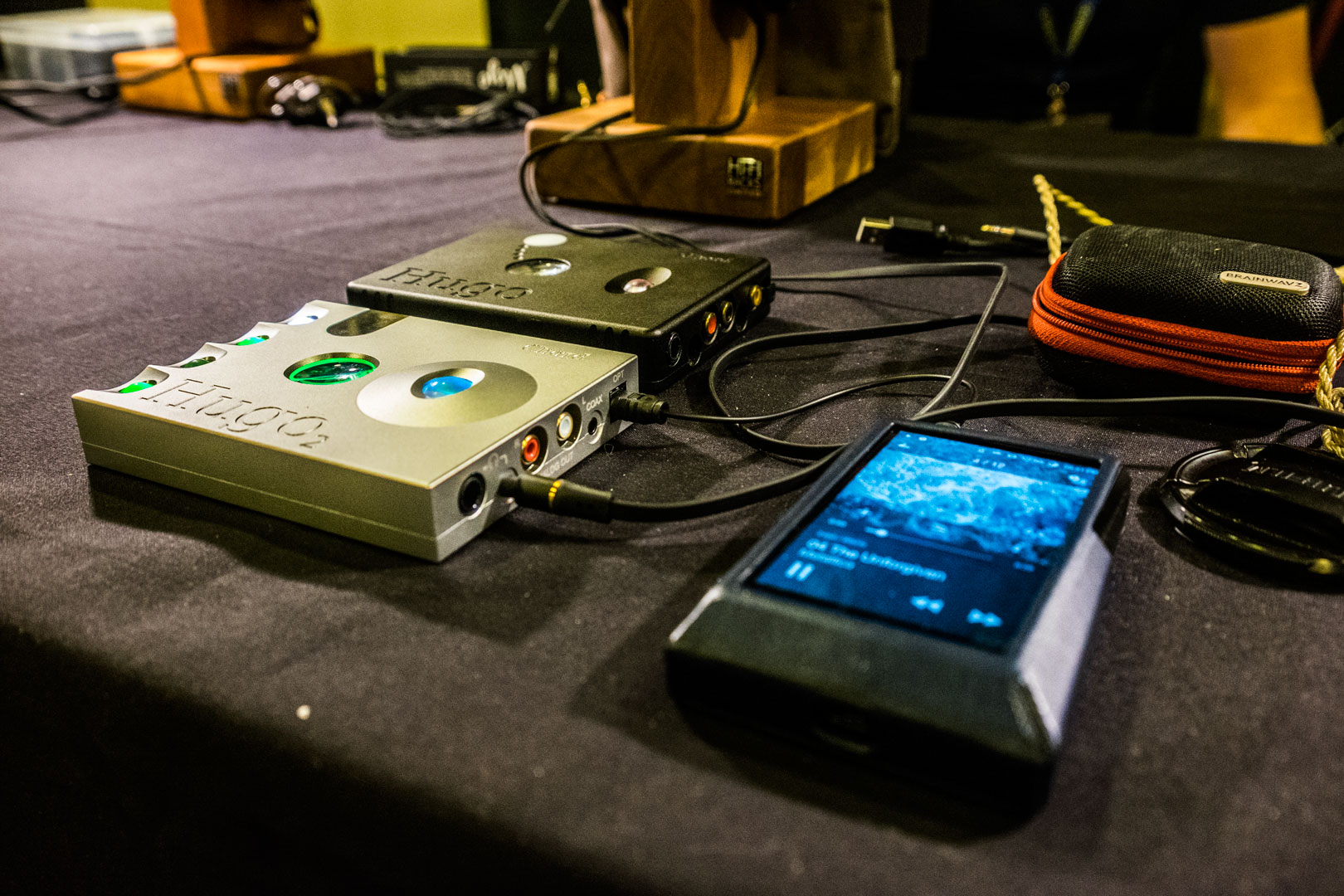 Update 1/4/2019
Yeah, I know, it's been too long. I finally had time to give these two guys a better a comparison for those still interested.
The original Hugo is still so damn musical. Still a wonderful DAC, regardless of its age. The biggest benefit of having the Chord Electronics Hugo 2 is the micro-USB charging port. Super convenient when you have an external battery.
Now that I've had more time to go over the filters, it turns out I enjoy the "red" mode, which is the warmest mode with the HF roll-off. In this mode, the Hugo 2 wins on all fronts:
Much sweeter treble
Quieter
Better weight, texture, and body
Improved timbre and truer tonality
Much more dynamic
Smoother
More transparent
Better bass definition
More vivid, resolving, and energetic
Superb layering and delineation – Hugo 1 sounds flat in comparison.
Some may actually still prefer the more intimate and cozy sound of the original Hugo.
So basically the same thoughts I had two years ago, but with a different filter. It was no contest when driving the Sennheiser HD650s. There was just more rhythm, detail, shape, and clarity.
If you could still find an original Chord Hugo in the used market…it's a steal. It was great for its time, and it still sounds fantastic today.
— end update —
Just a quick post about my impressions regarding the new Chord Hugo 2. The original Hugo is my daily driver and it remained the best portable DAC for years. I was able to do a decent amount of A/B at SoCal CanJam 2017. I had my custom JH Audio Angie with me for the face-off.
Quick comparison:
Outside of the Blu II, I currently or have previously own all of these DACs. After listening to some of the world's best DACS, I wholeheartedly believe FPGA tech is the way to go. It's going to be interesting, especially with Rob Watts is at the helm.



So how much of an audible difference does 19,152 taps make? A whole lot.
Going through a few tracks off Abbey Road and some standard audiophile recordings (You could hear "Hotel California" in every booth. I kid you not). It really only took a handful of tracks to realize the kind of upgrade you're getting. The Chord Hugo 2 has 4 filters:
No filter
Warmer
Softer
Energetic
Those aren't the official names of the filters but I was basically given those general descriptors at the table. No filter sounds best to my ears. #nofilter
The original Hugo has a warmer tonality but the benefits of the Hugo 2 are substantial:
Much better transparency
Resolution of the finest details in a recording
Extraordinary layering and separation. This was my biggest takeaway from the comparison.
A greater sense of air and acoustic space
More accurate timbre from instruments and vocals. There's a realism and naturalness that the original can't match.
More dimensional in every way
Coherent and tight throughout
Much blacker background
Maintains control even through busy recordings (Metallica).
Swapping back to the original Hugo, the things I noticed:
Much flatter and smeared presentation
Delineation is very poor (shocking I know, but this is what happens when you A/B)
Not as well extended on both sides of the spectrum
Bass is not well controlled and sounds a bit bloated at times
Of course this is just a direct comparison so it's not to speak ill of the original Hugo. It's still the best portable DAC until the end of April 2017 🙂 The Hugo 2 transformed the way I hear the Angies and made me realize how much of the music I was missing.
Anyway, I'll give it a proper review once I could get my hands on one. Hopefully I'll be able to pair it with a 64 Audio Tia Fourte 😛