New C53 preamp unites digital and analogue (incl. turntables) devices, offering 16 inputs, a headphone output, eight-band EQ, plus McIntosh's all-new DA2 High-Res DAC with HDMI (ARC)
Binghamton, New York, USA, July 10th 2019: McIntosh, the global leader in prestigious home entertainment and ultimate-quality audio for 70 years, is proud to announce the C53 Preamplifier (£9,995).
The new C53 redefines versatility from a high-end preamplifier. Offering an incredible 16 inputs, enabling the effortless connection of all audio products including turntables, USB devices and for the first time, HDMI (ARC)-compatible TVs, the C53 has been hand-built to last for years, if not decades, as the heart of a high-performance home audio system.
The inclusion of a modular DAC in the new C53 Preamplifier, follows the digital audio precedent set in McIntosh's current line of solid-state integrated amplifiers. Crucially, the new C53 is the first McIntosh product to include the new seven-input DA2 Digital Audio Module, a highly advanced upgradeable DAC with an expanded set of capabilities over the existing DA1.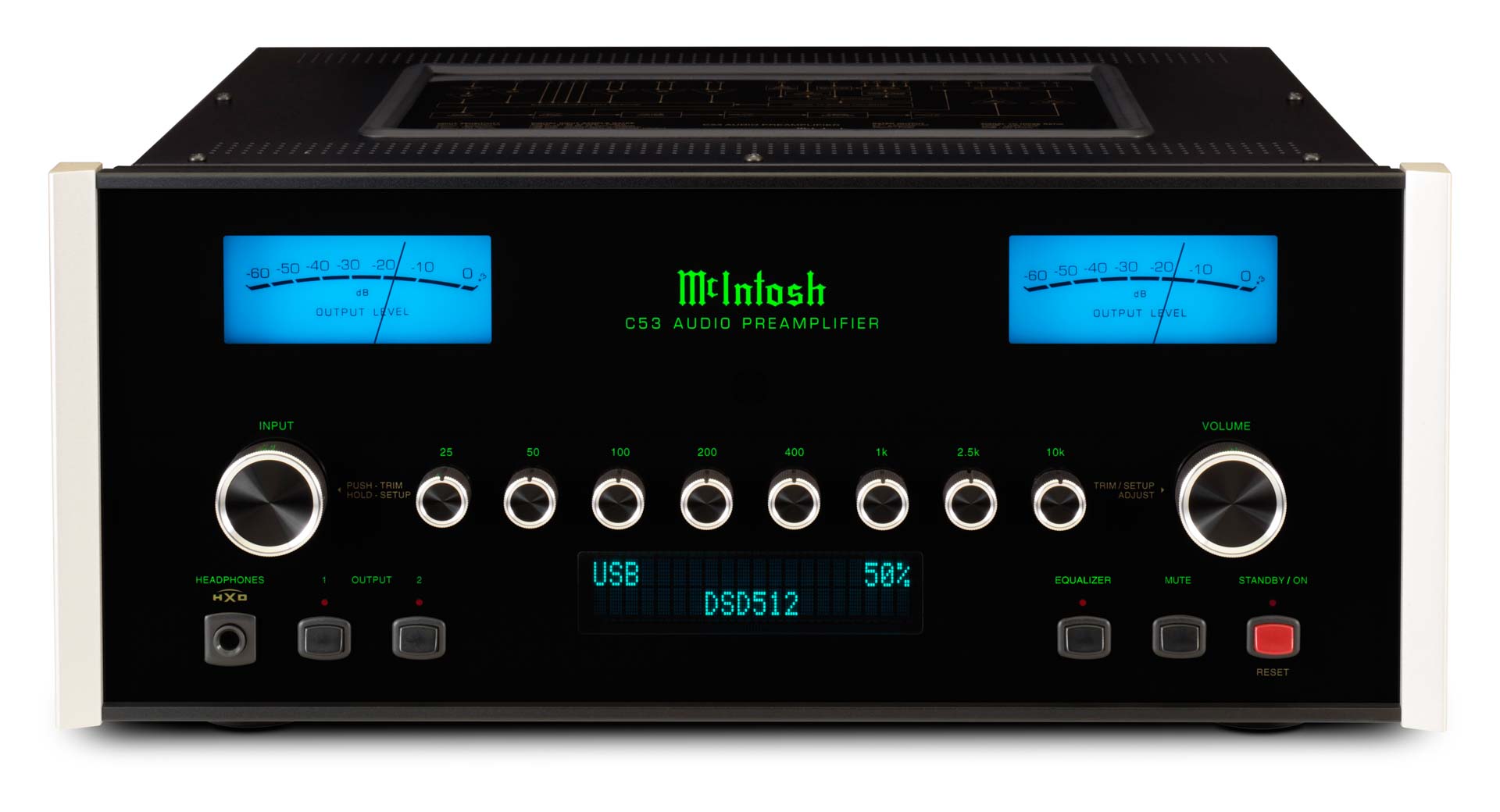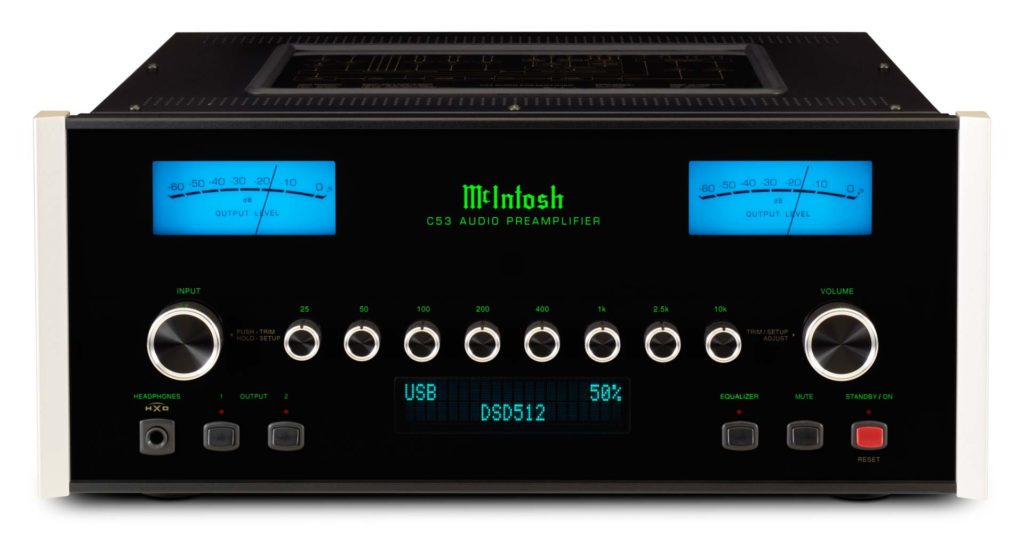 The new module, which can be replaced as digital audio evolves and will be available as a separate upgrade for compatible McIntosh products*, now includes a new audio-only HDMI Audio Return Channel (ARC) and native DSD512/DXD 384kHz playback over USB, courtesy of a next-generation, Quad Balanced, eight-channel, 32-bit Digital-to-Analogue Converter (DAC).
The DA2 Digital Audio Module builds upon the DA1 with an expanded set of capabilities and offers both improved dynamic range and lower total harmonic distortion. In addition to having all the same connections as the DA1 (two coaxial, two optical, one USB and one proprietary MCT for use with McIntosh's MCT series of SACD/CD transports), a new audio-only HDMI Audio Return Channel (ARC) input is included, allowing connection to compatible TVs with an HDMI (ARC) output, to bring the legendary McIntosh sound quality to video playback.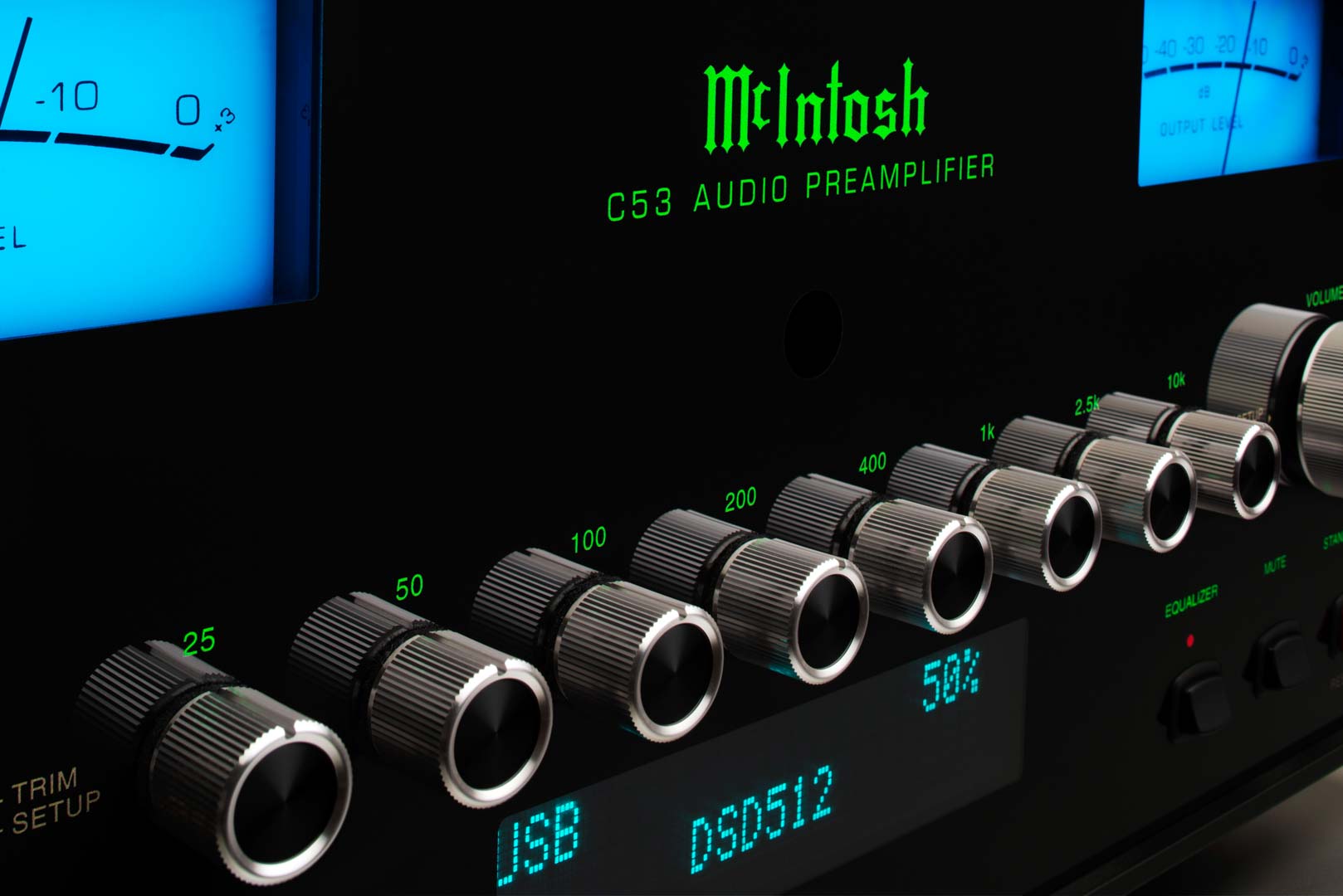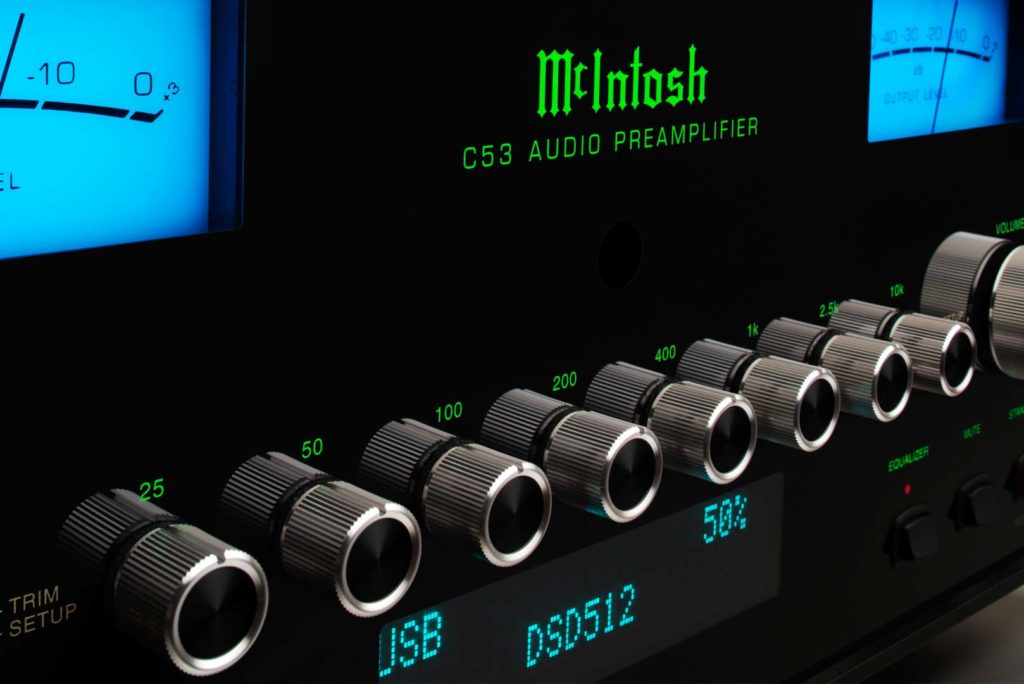 There's support for Dolby® and DTS® multichannel formats, which are expertly converted to two-channel, and when CEC communication is enabled in both the C53 and the TV, the C53's remote can control the TV's power and volume.
In addition, the DA2's coaxial and optical inputs offer 24-bit/192kHz resolution and its MCT input offers a secure, custom DSD connection for high-quality SACD playback when paired with a McIntosh MCT Series SACD/CD transport.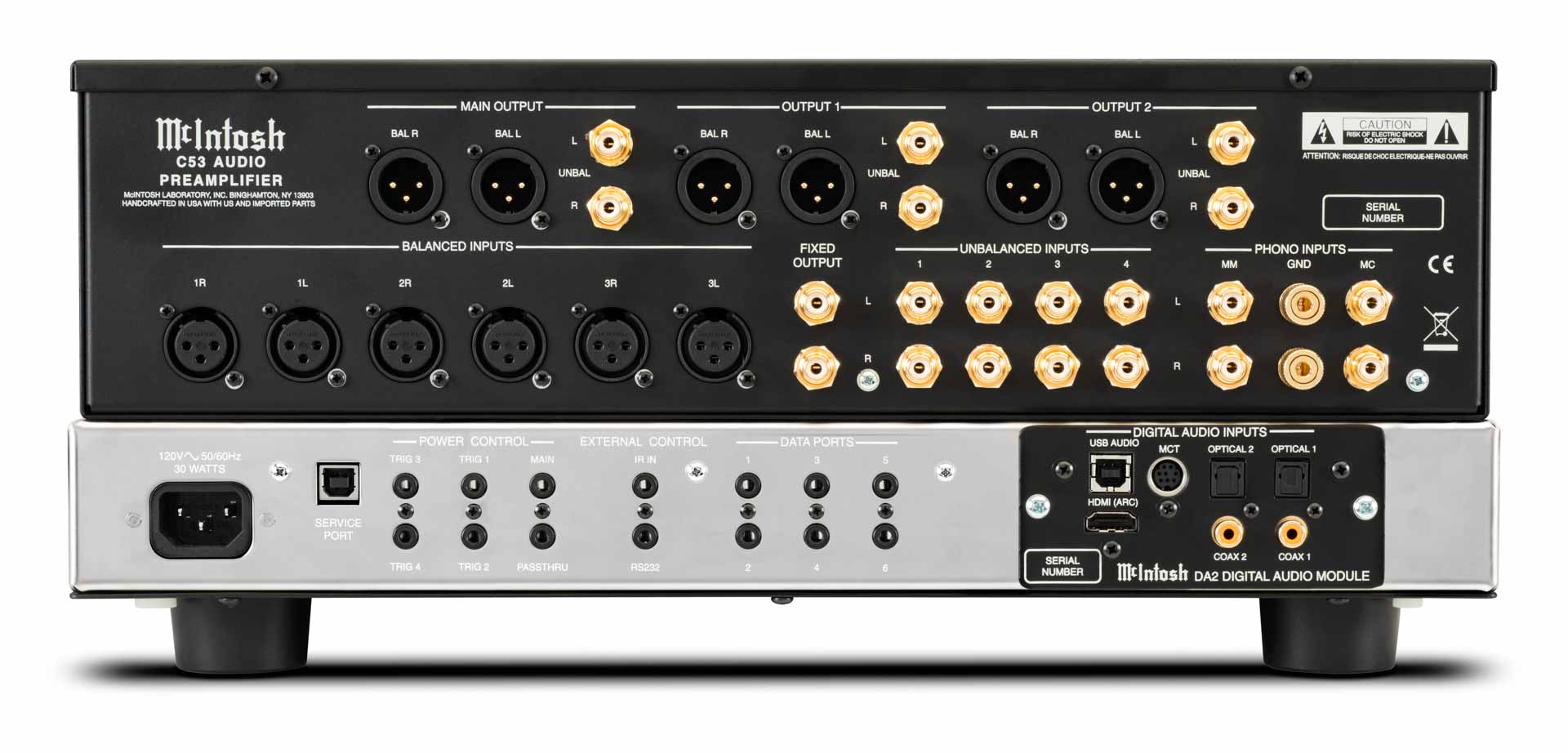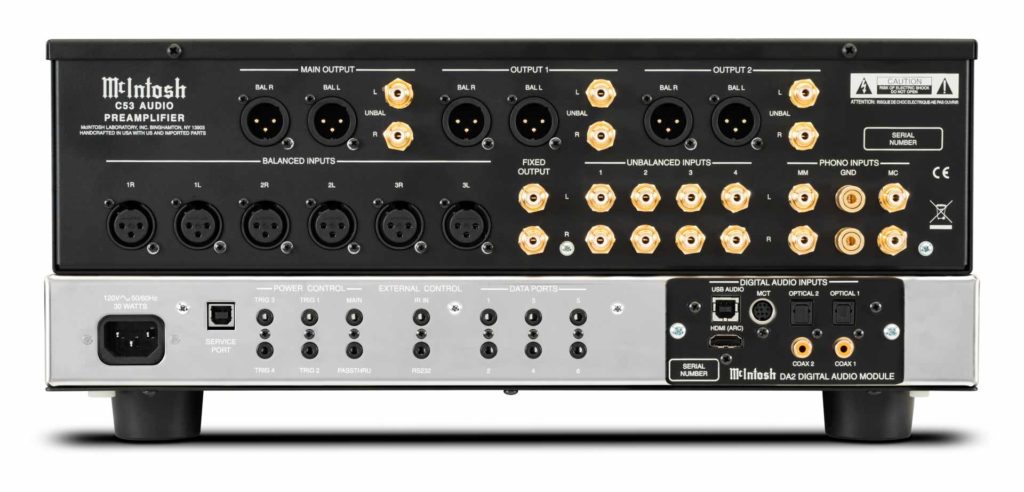 Analogue Adept
In addition to the DA2's seven digital inputs, the C53 also has nine analogue inputs, taking the total to a class-leading 16. These comprise three balanced and four unbalanced connections, plus Moving Coil and Moving Magnet. Outputs include three variable balanced and unbalanced connections, along with one fixed unbalanced connection.
To fully integrate the preamp with varying room acoustics around the world, the C53 features an eight-band analogue equalizer with each band adjustable by ± 12dB. For late-night and personal listening, McIntosh's proprietary High Drive Headphone Amplifier can power virtually any pair of headphones, while its Headphone Crossfeed Director (HXD®) brings an added dimension to the music.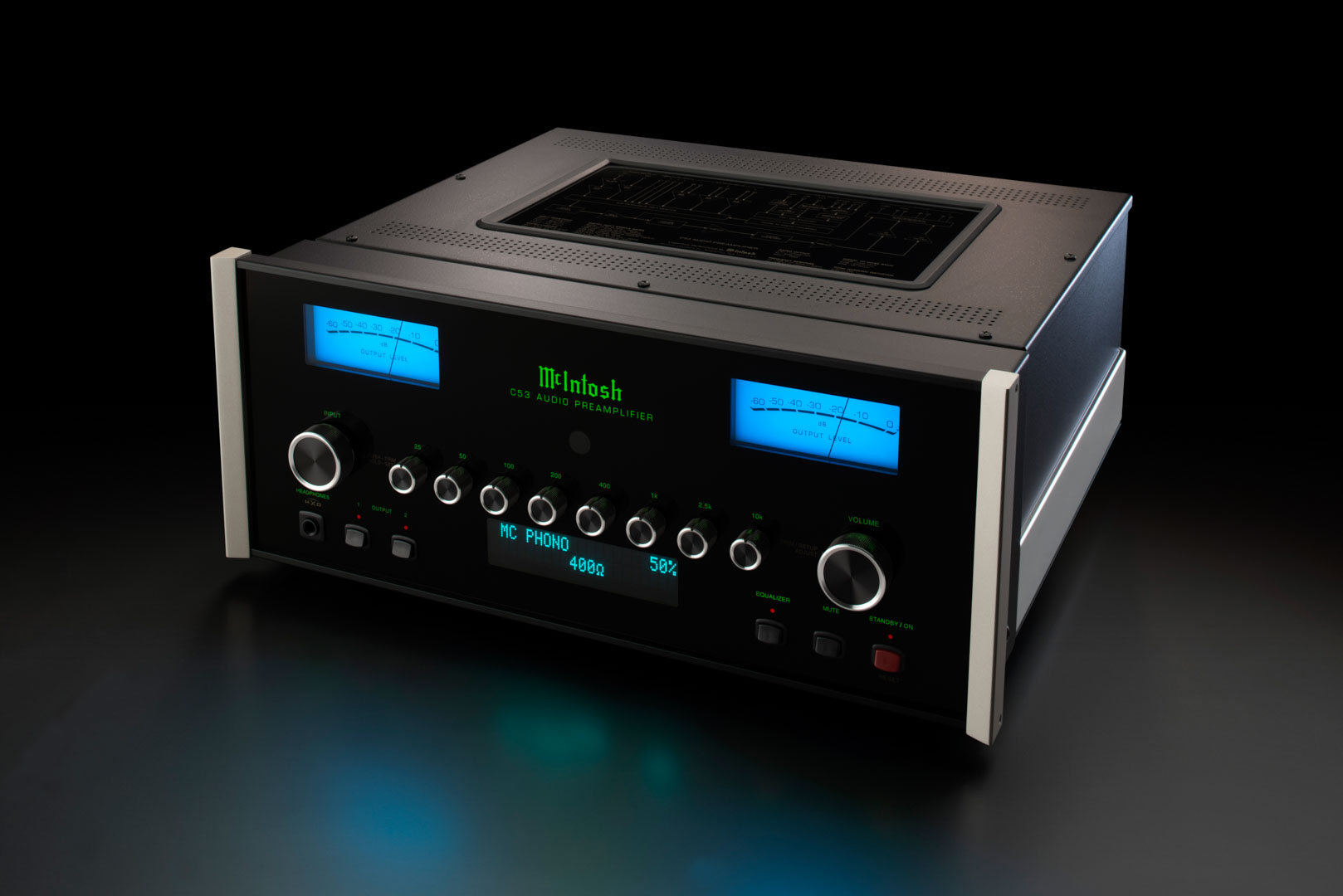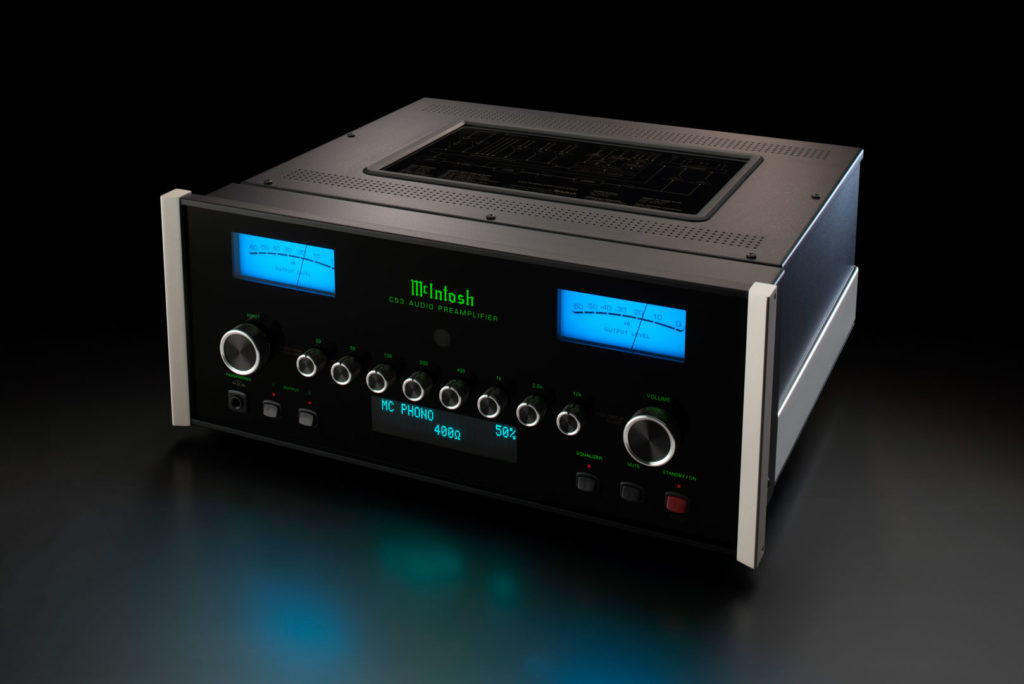 Home Theater Pass Through seamlessly integrates the C53 into a home theatre system and Power Control ports easily turn other connected McIntosh components on and off; the Data Ports can send remote control commands to connected source components, too.
The C53 features classic McIntosh design, including a black-glass front panel backlit by direct LED lighting, blue meters, rotary knobs, an illuminated logo and aluminium end-caps. An attractive polished-stainless steel chassis completes the look.
*The DA2 Digital Audio Module will be available as a separate upgrade to all products using the DA1 (MA9000, MA8900, MA7200 and MA5300 Integrated Amplifiers, MAC7200 Receiver, and C49 Preamplifier) at a later date.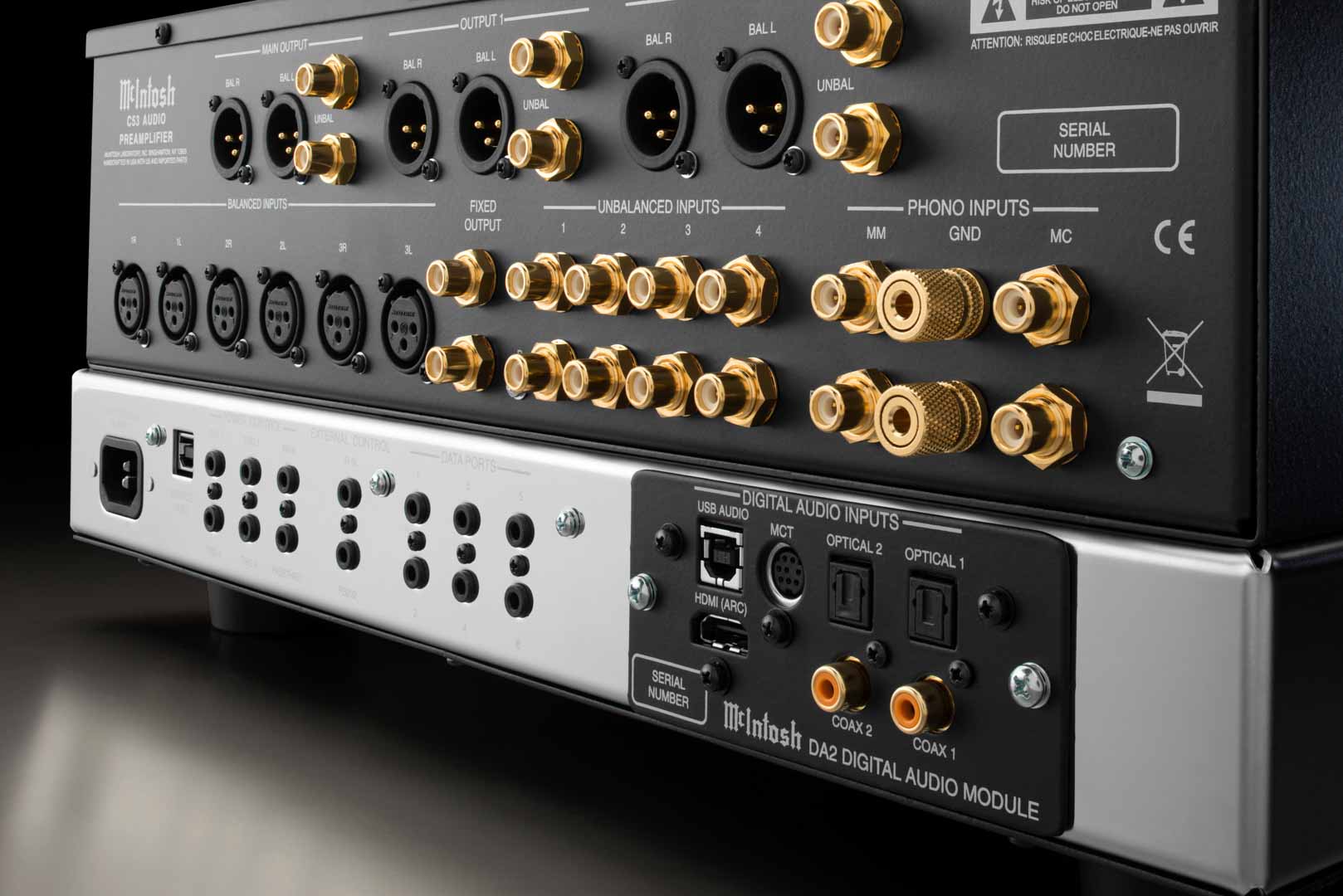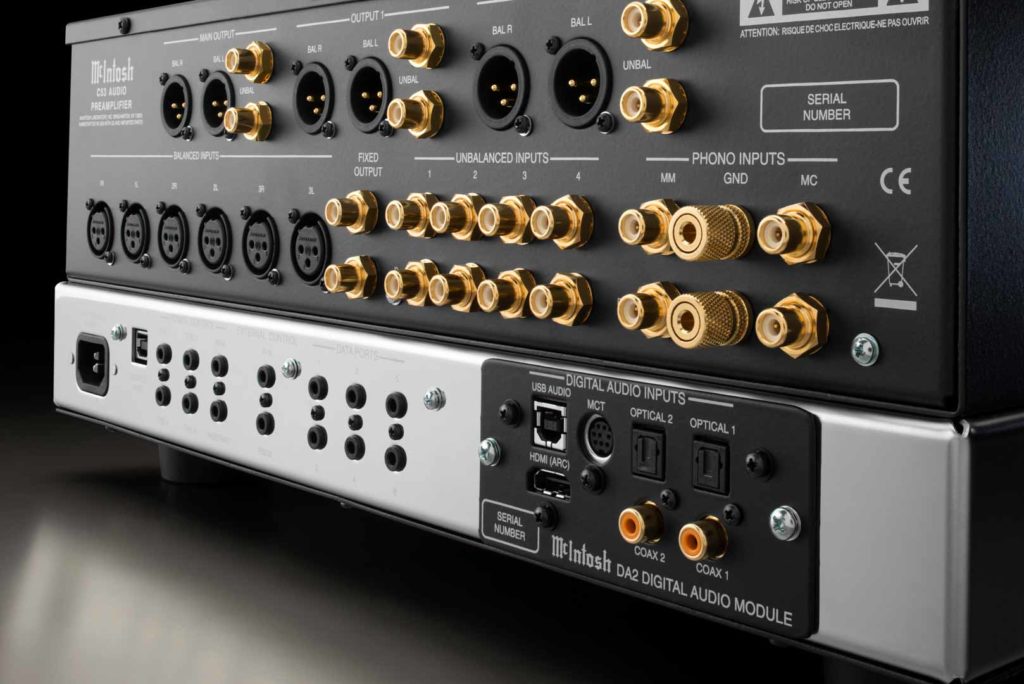 C53 Preamplifier Features:
Super-versatile 16-input preamp for every home audio device
First product to debut new upgradable DA2 DAC
DA2 offers HDMI (ARC) plus DSD512/DXD 384kHz playback over USB
Box-ready for connection to turntables (MM and MC)
McIntosh sound quality for TVs, consoles, smart devices and much more
McIntosh's High Drive headphone amplifier with Headphone Crossfeed Director (HXD®) for late-night and personal listening
Bass and treble controls to suit room acoustics in international homes
McIntosh sound quality for up to 16 audio devices
Hand-built to last in the New York factory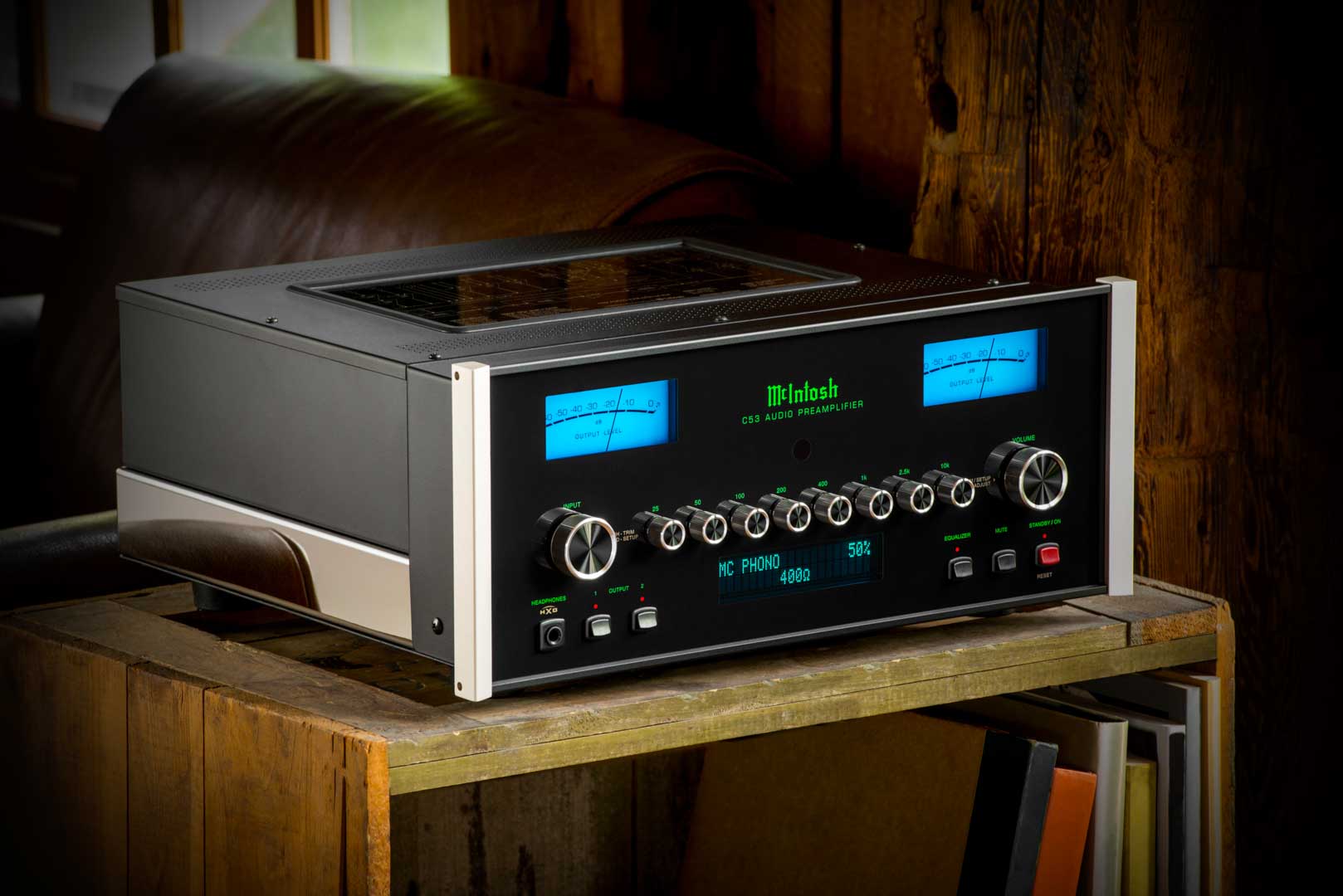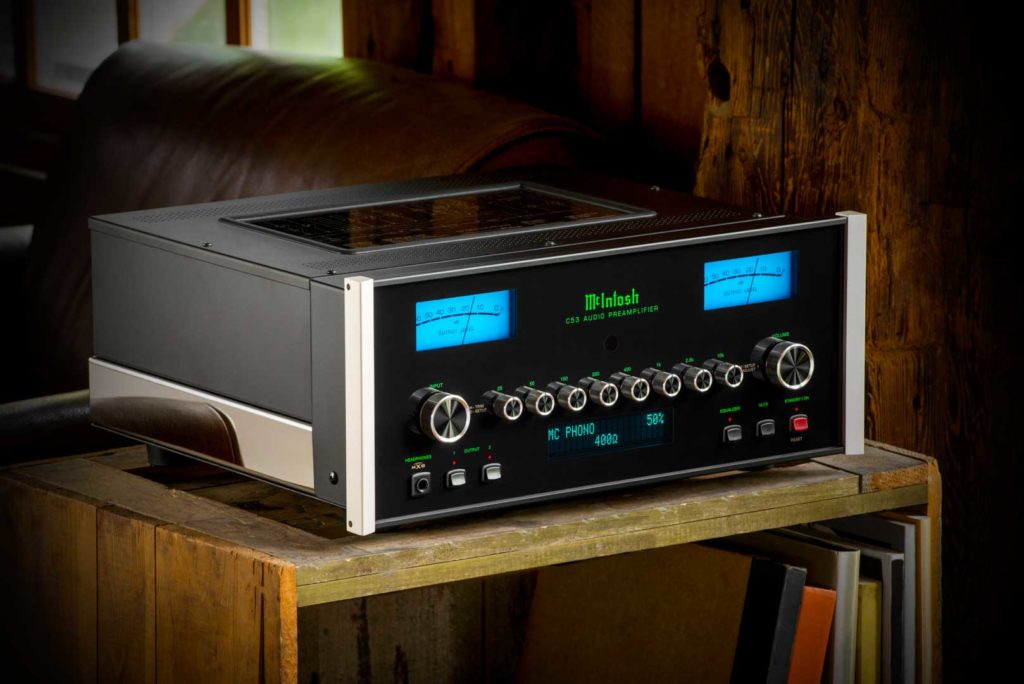 Pricing and availability
USA shipping July 2019; UK and the rest of the world shortly thereafter £9,995