The AKG K1000 Follow-Up
LB-acoustics, with production in Vienna, active for 40 years in the professional acoustic measuring technology, introduces MYSPHERE 3 – an all-new "Hover Ear" headphone. The roots go back to legendary headphone flagships of well-known manufacturers. Acoustically totally open headphones or better known as "head-speakers" was introduced to the market in the late 1980th. At that time Helmut Ryback the today's CEO of LB-acoustics and Heinz Renner leading now MYSPHERE in concept and development, was creators of those legends already at that time.
Today, after extensive evaluation of all available transducer principles, including electrostatic and magneto-static drivers, the LB-acoustics developers decided to adopt the dynamic driver method again, mainly because it is far superior for accelerating the air molecules at low frequencies. A novel radial magnet array was designed to minimize the influence of mechanical parts in the sound field. To avoid nonlinearities of the membrane movement the idea of the quadrangular shape was used. Overall, the fully acoustical open construction in all directions gives the same impression to the listener as sitting in an ideal room with optimal speakers.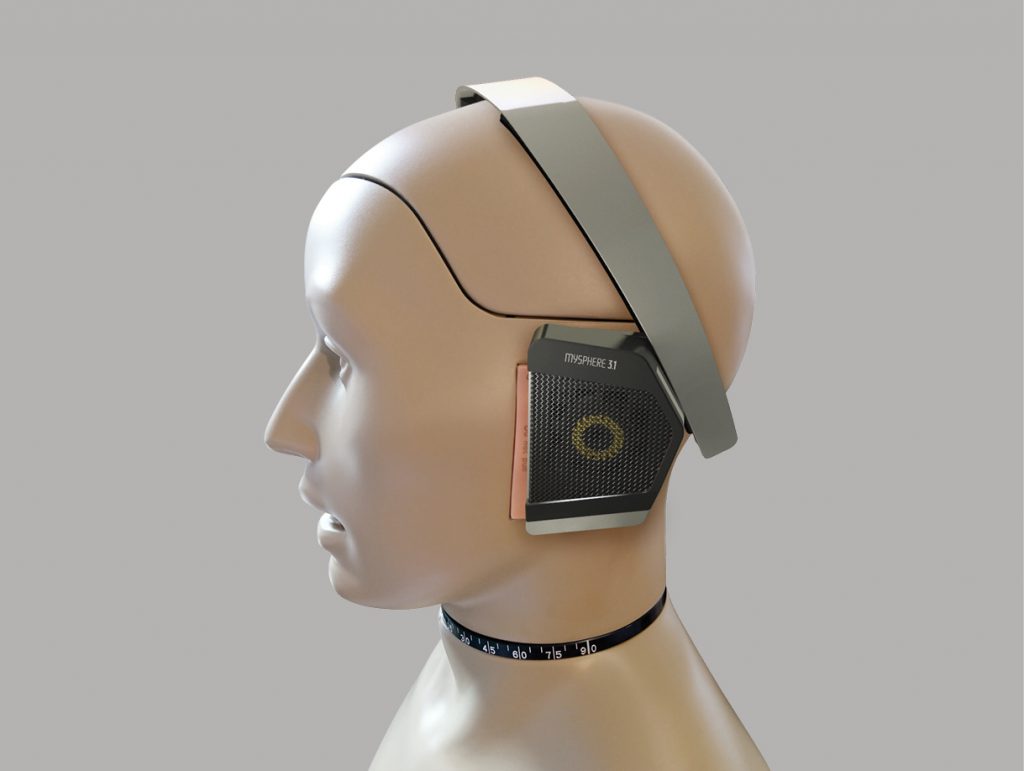 A completely unconventional headphone based on state-of-the-art technology, handcrafted and, in a sense, a legitimate successor to legendary high-end "head-speakers" is born and produced in Austria. At the HIGH-END trade fair in Munich 2018, the all-new product a "Hover Ear" headphone, will be officially presented to the market for the first time. New materials, improved computer simulations, revolutionary measurement methods like psychoacoustics, artificial head (head and torso simulation), laser vibrometers and other opened new possibilities for the construction of acoustic devices were used.
The device is kind of levitating over the ear and main parts are made out of machined and anodized aluminum and stainless steel and consequently extreme durable and corrosion- resistant. The overall weight has been optimized to a bit more than 330 g only. The internal materials and connectors are highly elastic damping and environmentally resistant, and so attenuating body-borne noise.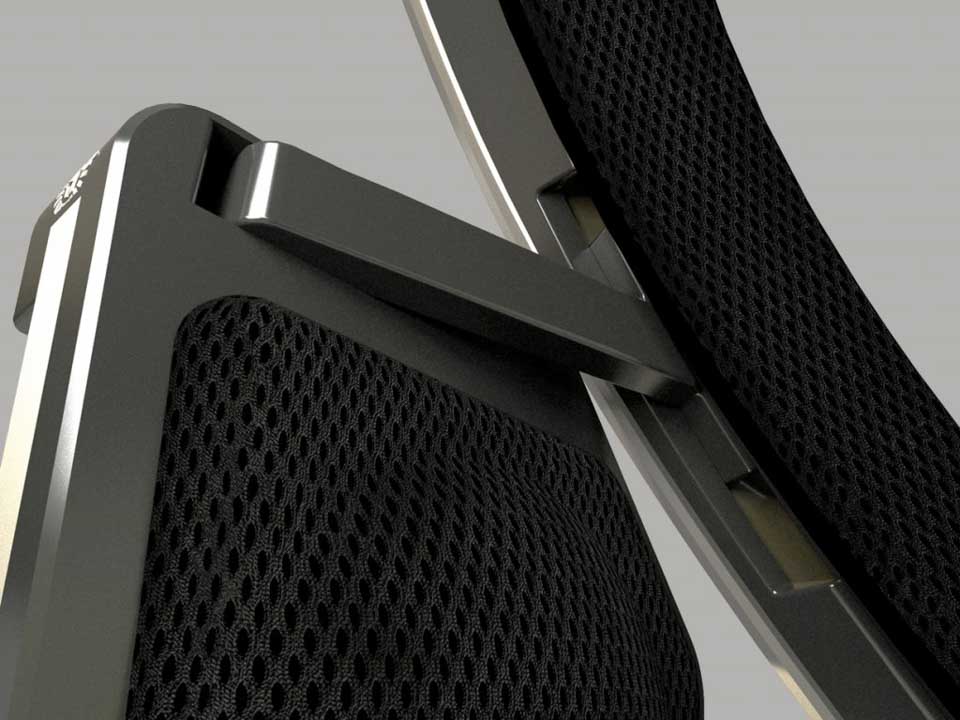 Build
The all-new transducers are protected against dust and contact by an open-pored splash-water proof fabric. A light metal frame transmits the force from soft cushions to the head to
achieve very small specific surface pressure. Sensitive areas of the head are bypassed resulting in a well-fixed headband carrying the hovering "Sound-Frames".
All cushions are attached by magnets and can be removed manually without tools. Both "Sound-Frames" can also be removed without tools to facilitate the transportability and service. An ultralight coil and a glass foam membrane with a cobweb structure allow fastest impulse reproduction. All dispensable air volumes like tight channels, slots, holes etc. are largely avoided in order to reduce additional acoustic masses.
The electrical internal wiring is strictly symmetrical. Exactly the same wire lengths no matter whether the cable is connected to the left or right side. All cables and wires are designed in a lightweight but robust version to avoid the microphonics effect and to minimize the overall weight.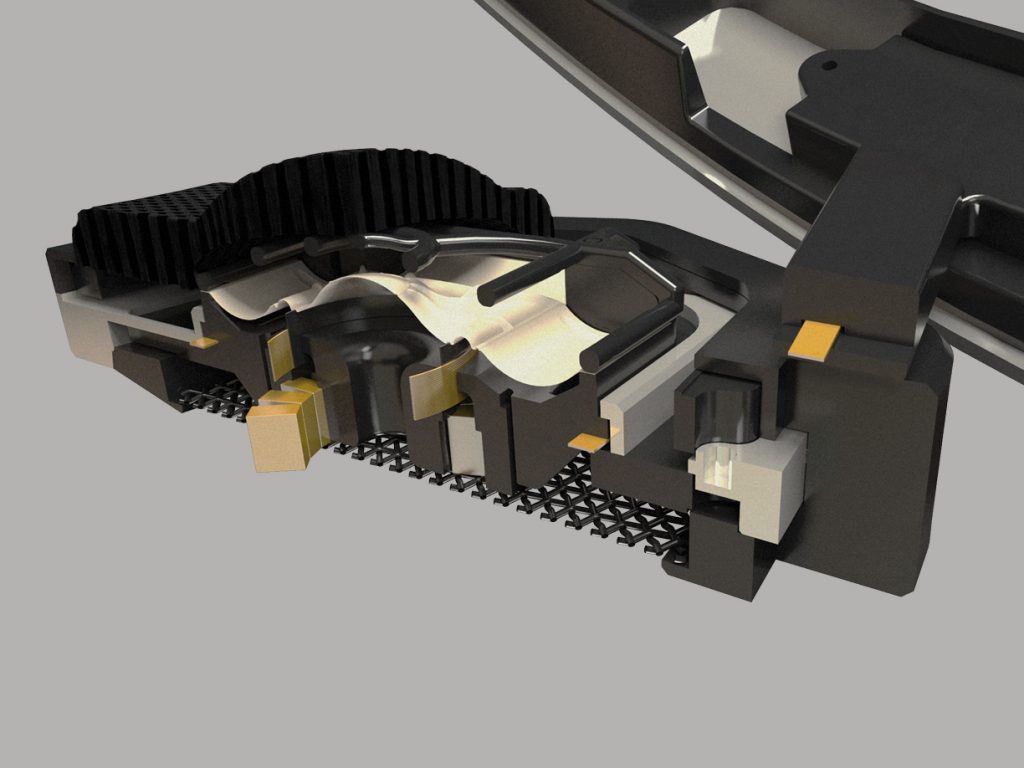 General Technical Data
Style: levitate next to the ears "Hover Ear", fully open
Sensitivity: 96 dB / 1 mW RMS = 115 dB SPL/V eff
Rated Impedance: 15 ohms and 110 ohms available
Transducer size: 40 x 40 mm squared
Diaphragm: squared, glass-foam enforced
Membrane excursion: 4 mm
Frequency response: 20 Hz – 40 kHz (-10 dB)
Magnetic structure: radial, fully vented
Magnet type: Neodymium N52 gold plated
Magnet density 1.5 T
Weight approx. 330 g (without cables)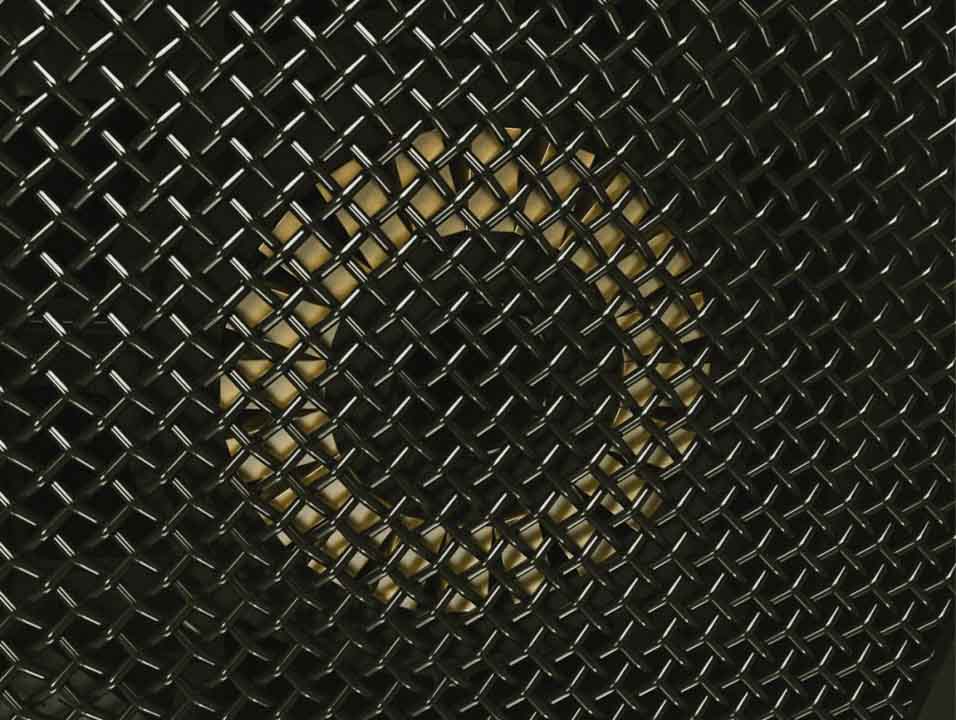 The Experience at High-End Munich 2018
A completely acoustically open listening experience will be on show in hall 1 – booth A4 and enthusiasts of good music will surely be thrilled. An all-new reference for audiophile music fans! Details such as the two-part membrane made of glass/air/resin/plastic as well as numerous other uniqueness's as well as the extraordinary design are explained in detail.
The product is being offered by LB-acoustics online at a market price of € 3,300 ($3,950 USD). For more information on the MYSPHERE 3 please visit www.mysphere.at